Here are my 10 favorite healthy blueberry recipes to meal prep for the week. Never let blueberries go to waste again!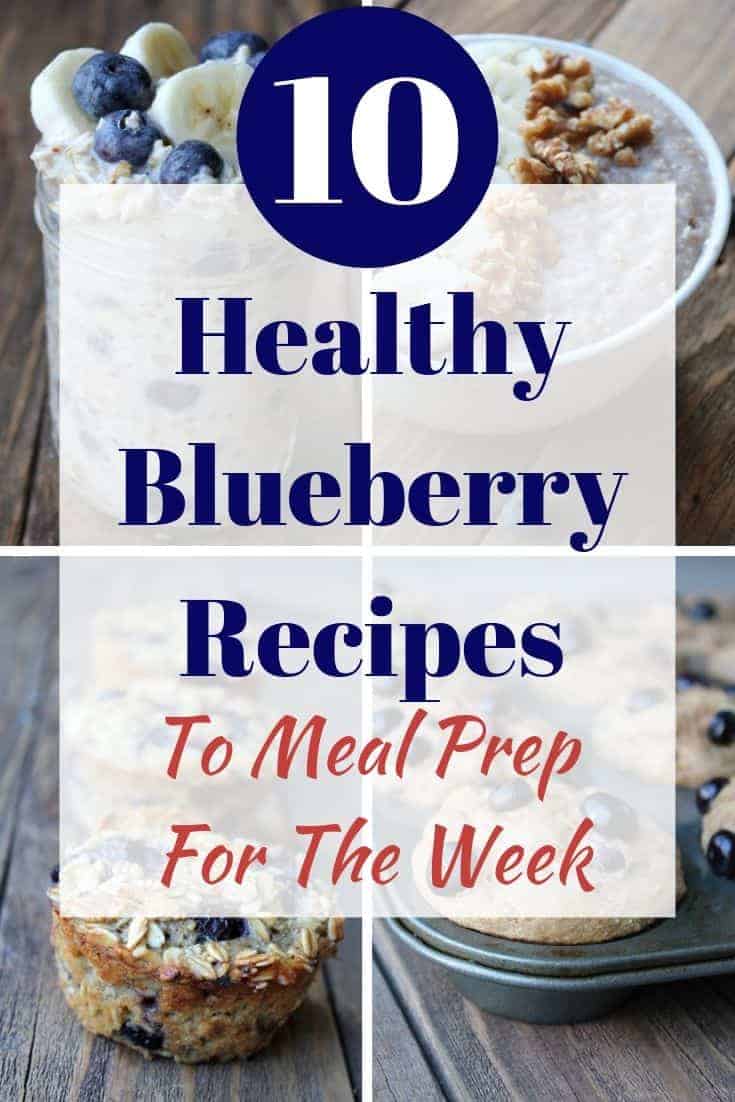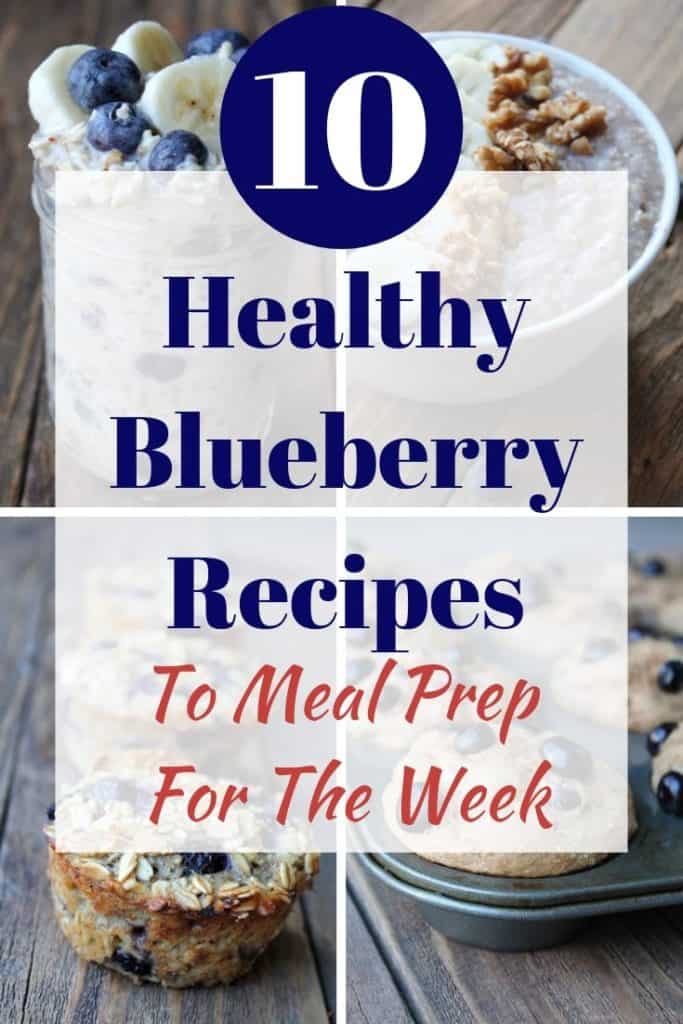 It's that time of year when our kitchen is overflowing with blueberries. Not only is it picking season but blueberries are actually a reasonable price in the stores. This means it's time to stock up!
Of course, blueberries are great if you have a recipe in mind, or very diligent about eating them before the weeks up, but if you're anything like me, then an unclaimed quart of blueberries can get lost in the shuffle real quick. And you know what this means…yup, throwing out blueberries.
I'm not a fan of throwing out any foods, but I particularly hate throwing out blueberries. One, we work hard to stock up on blueberries during the busy season and second, blueberries cost a small fortune during the winter months. So, when it comes to blueberries, I make sure to use them up.
The other day I showed you how to freeze blueberries so if you don't have time to whip up a recipe, or have more blueberries than you know what to do with, then I reccomend checking out that tutorial.
One of the many things I like about blueberry recipes is most can be made ahead on meal prep day to enjoy throughout the entire week. Also, many blueberry recipes freeze great too so if you want to stock your freezer then that's an option too.
Before I jump into my favorite healthy blueberry recipes I just want to answer some common questions.
Are blueberries good for losing weight?
Of course, your entire diet is going to determine whether or not you lose weight. However, adding blueberries to a healthy diet will help the weight loss process along. Blueberries help to regulate sugar and are filled with fiber and other nutrients. This means you'll feel more full and satisfied on less food. Also, 1 cup of blueberries is only 84 calories (according to My Fitness Pal) so you can enjoy them without guilt.
What is good to eat with blueberries?
I know when we think blueberries our brains go to muffins – or is that just me? Anyway, blueberries can be enjoyed in cereal, oatmeal, yogurt parfaits, cottage cheese, or even on a salad.
Can I substitute frozen for fresh blueberries in recipes?
Yes. In all of the healthy blueberry recipes I've listed below, and most blueberry recipes I've made, I've successfully substituted frozen for fresh blueberries. The only recipe this wouldn't work in is salad recipes.
What supplies do I need to make blueberry recipes?
Well, it really depends on what recipe you're making but these are the supplies I use the most when I have blueberries:
Mesh strainer or a colander – to wash the blueberries.
16-ounce mason jars and plastic lids – I use these for overnight oats and yogurt jars.
Slow cooker – I love my Hamilton Beach Set and Forget Slow Cooker, I use it to make all my steel cut oat recipes.
Muffin pan – to make blueberry muffins and baked oatmeal cups.
13 x 9 baking dish – to make french toast casseroles
Healthy Blueberry Recipes
Overnight oats recipes can be made on Sunday and will last 3-4 days in the refrigerator. These are perfect for an easy grab and go breakfast. Also, if you keep the ingredients stocked in the pantry you'll have 2-3 jars whipped up in less than 10 minutes.
Blueberry Banana Overnight Oats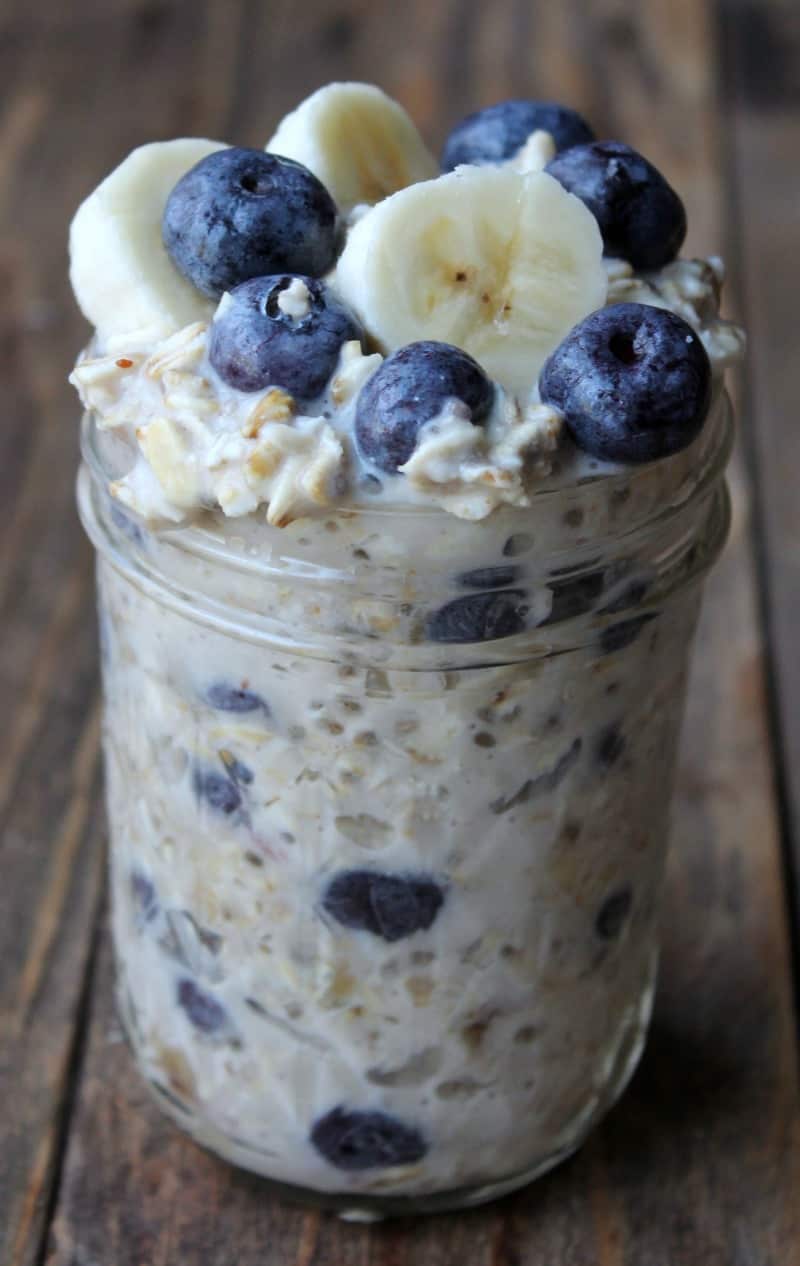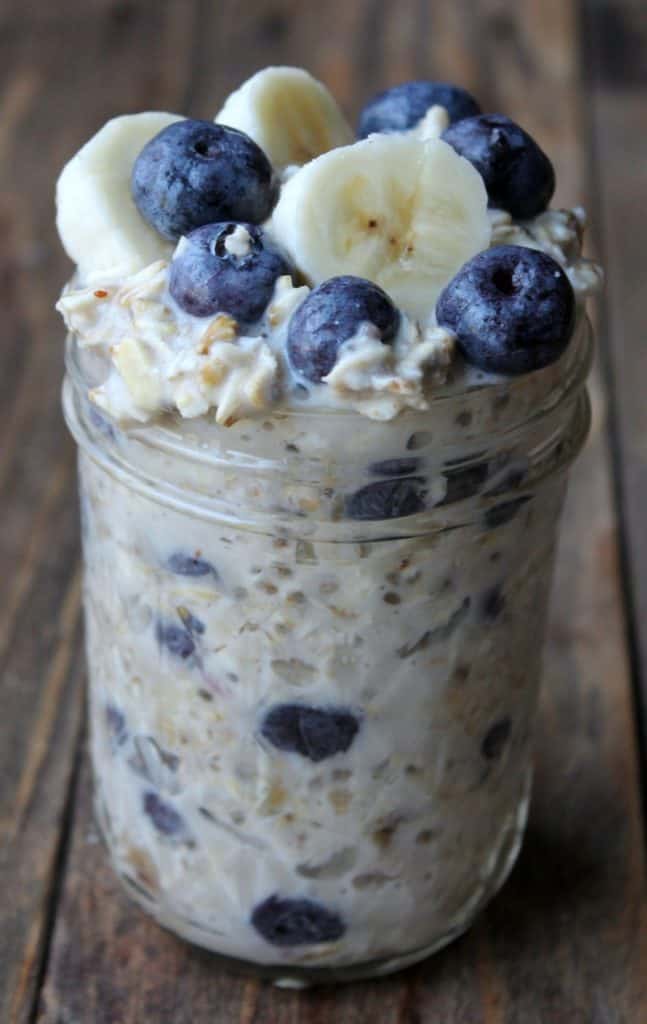 Blueberry Coconut Overnight Oats
Steel cut oats are some of my favorite meal prep breakfast recipes. You can make a huge batch in the slow cooker or make a smaller pot on the stove. Steel cut oats keep great all week in the refrigerator or can be frozen – see my tutorial for how to freeze steel cut oats. You can cook the blueberries right in the oatmeal or throw a handful in every morning.
Blueberry Banana Steel Cut Oatmeal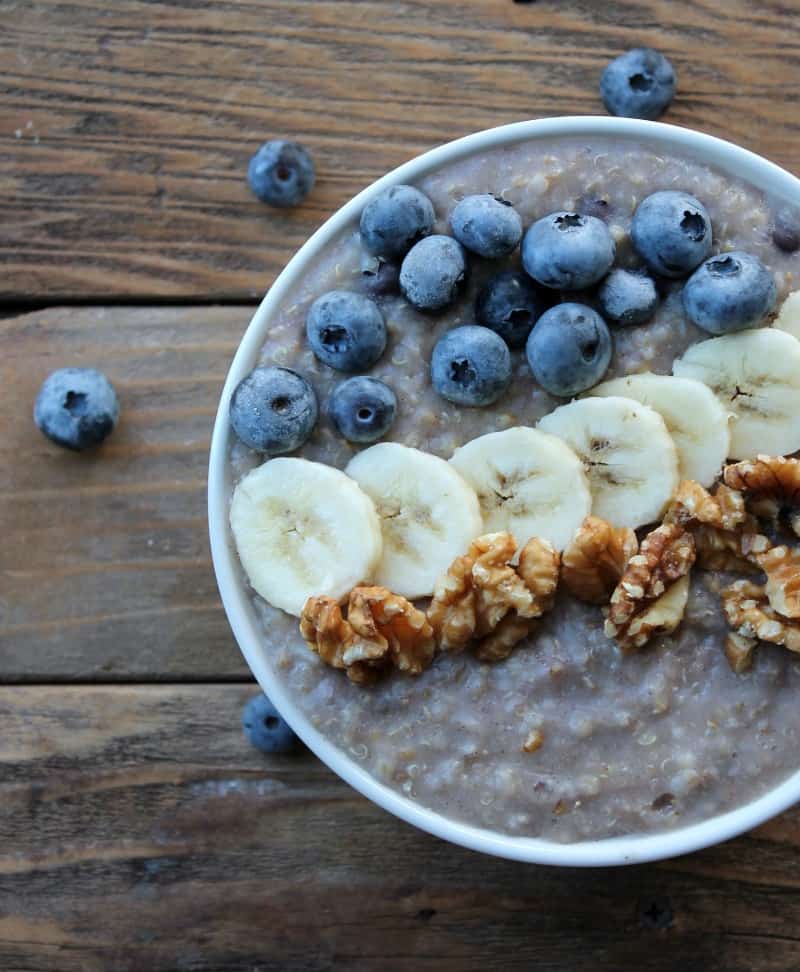 Blueberry Lemon Steel Cut Oats
How can I talk about healthy blueberry recipes without mentioning muffins! Blueberry muffins keep great on the counter for a few days, in the refrigerator all week, or freeze them for a quick grab and go snack.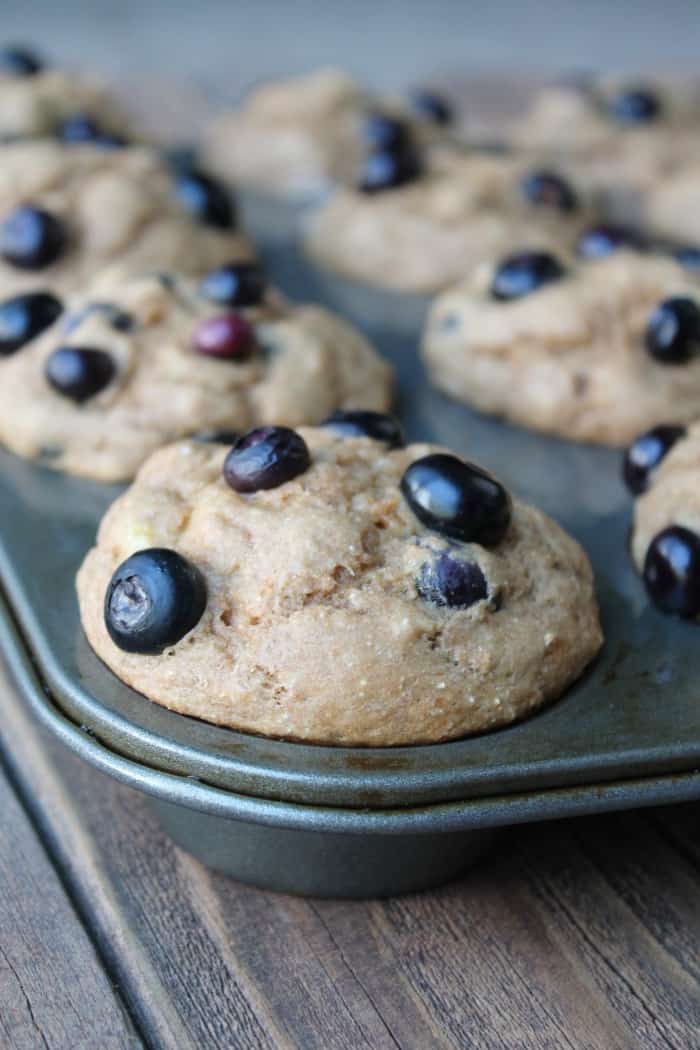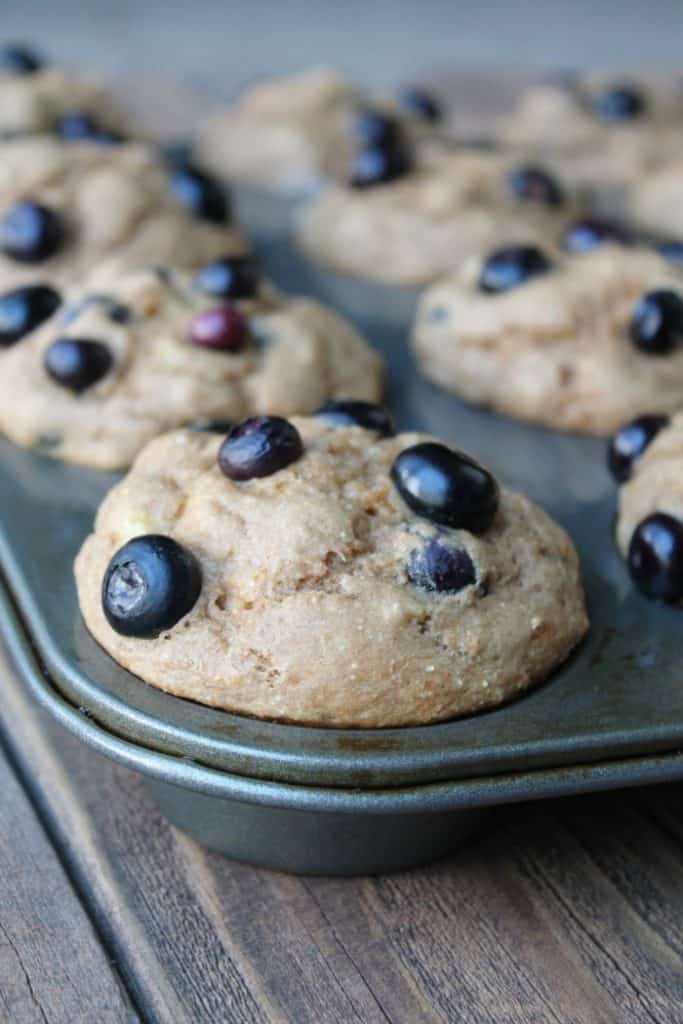 Blueberry Greek Yogurt Muffins
Another favorite meal prep breakfast recipe is baked oatmeal cups. These are a cross between muffins and oatmeal. They keep great in the refrigerator all week and also can be frozen. Warm up in the microwave or in the oven.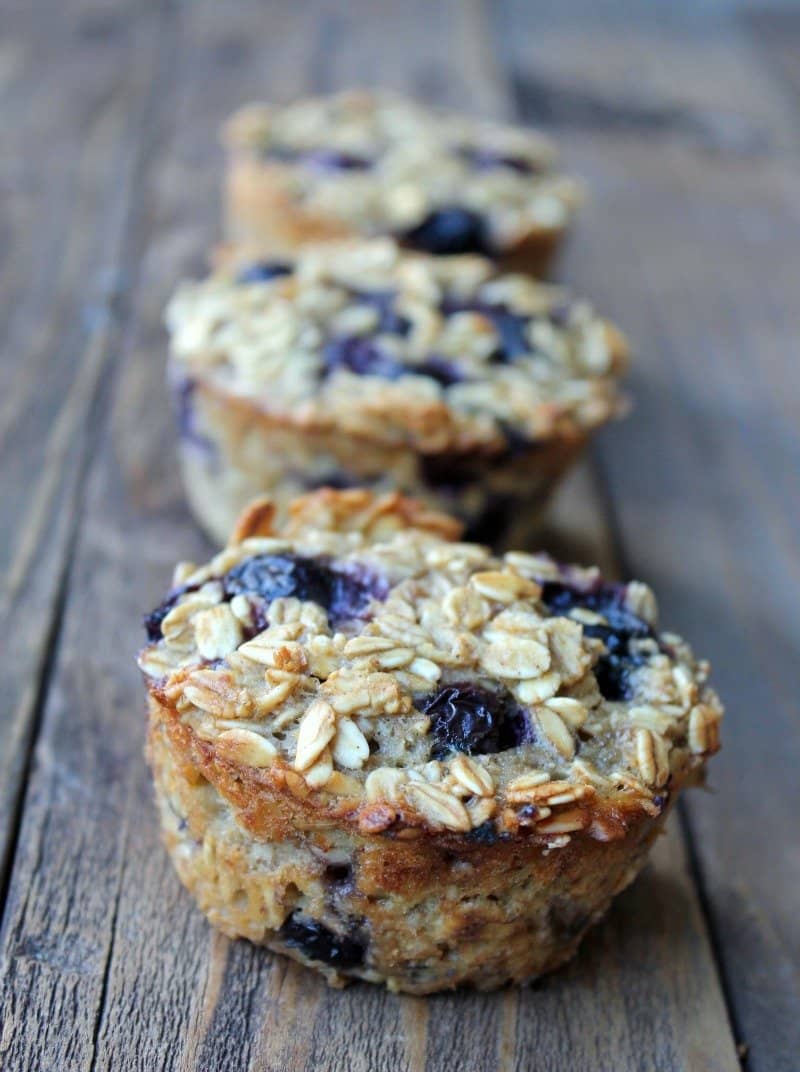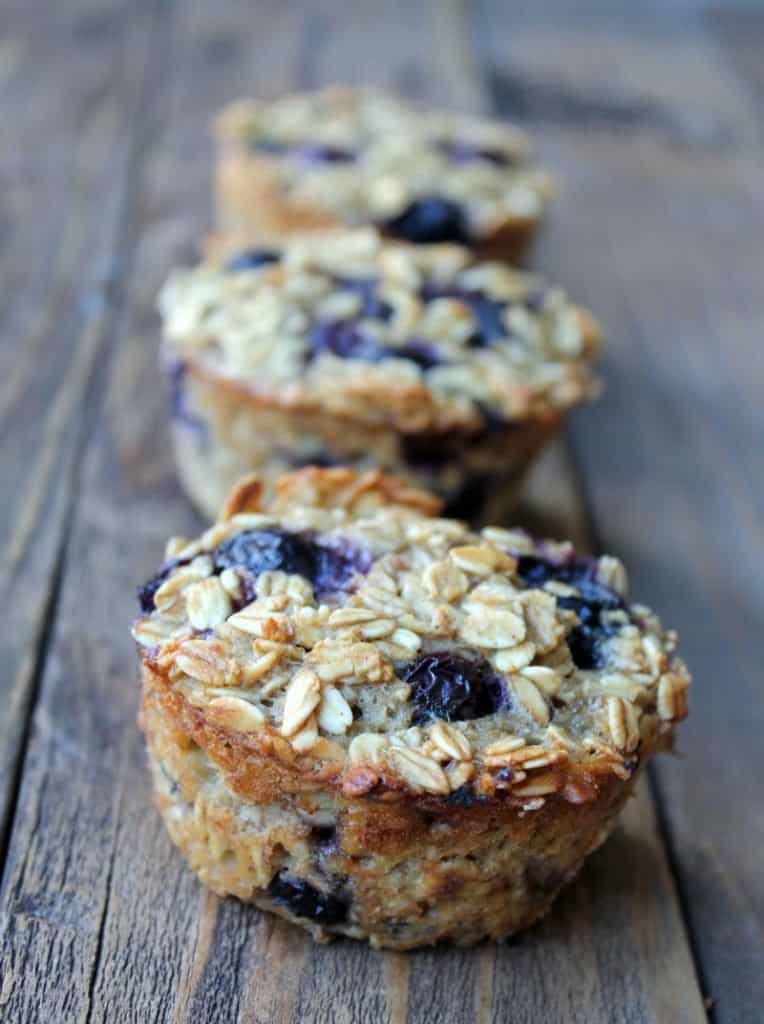 If you're looking for something a little fancier then check out this french toast bake. This needs to be made the night before so it's perfect for a Sunday morning breakfast.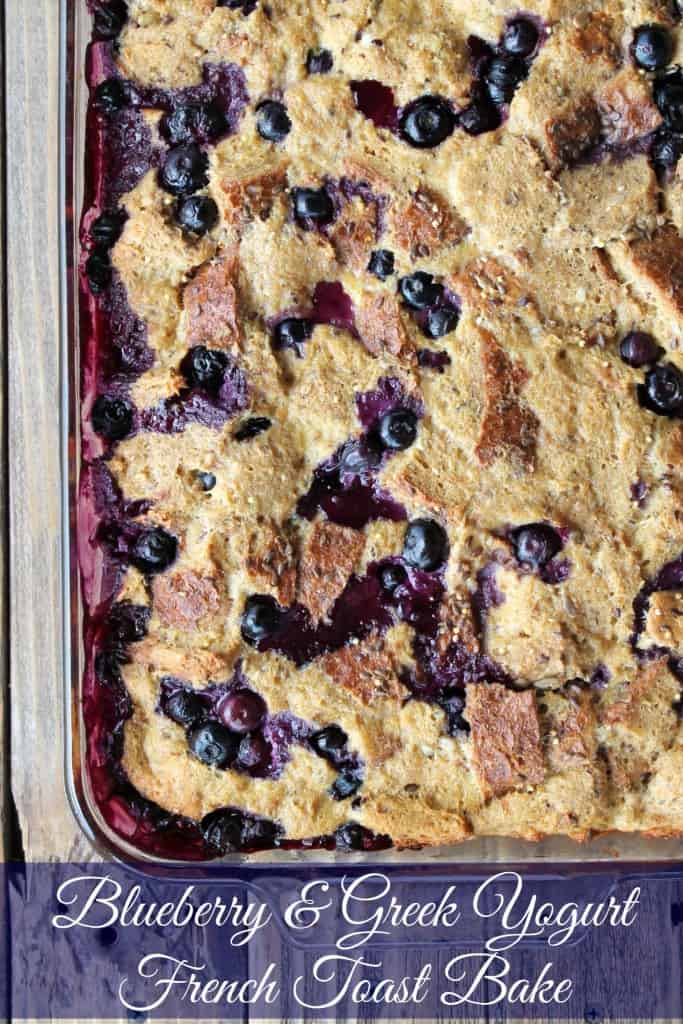 Another meal  prep idea for blueberries is to use them in yogurt jars. Simply layer a 16-ounce mason jar with blueberries, yogurt, and top with some granola. You can make yogurt jars for the week on Sunday.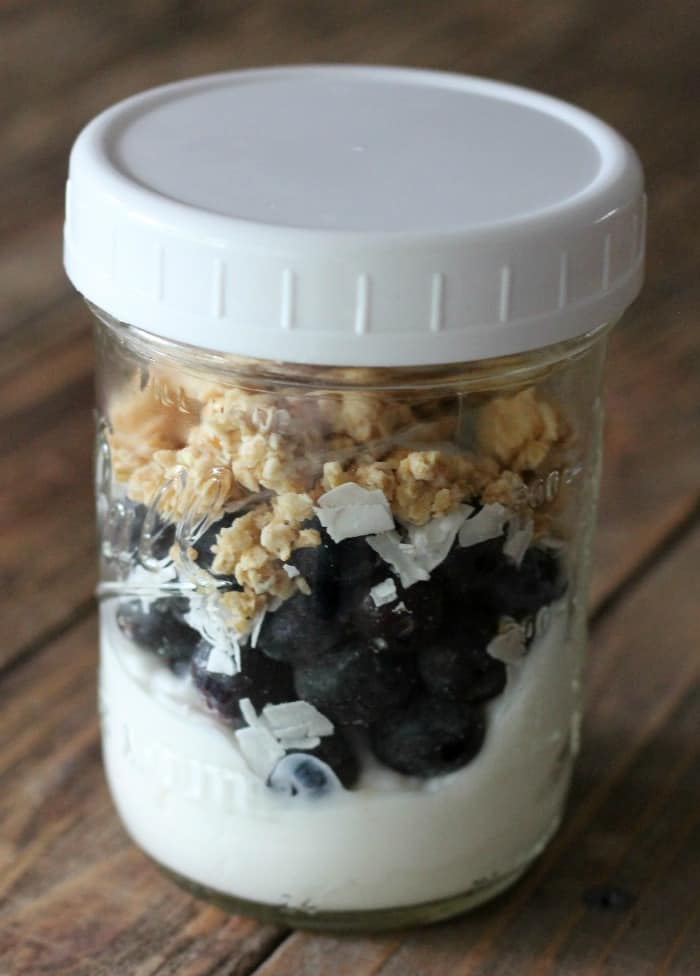 Last but not least, one of my favorite meal prep ideas for blueberries is to throw them into a frozen smoothie pack. You can make as many packs as your little heart desires. When you're ready for a smoothie simply toss everything into a blender and blend. Green smoothie freezer packs are great because you'll never have to worry about having enough smoothie ingredients. Everything is measured out and ready to blend.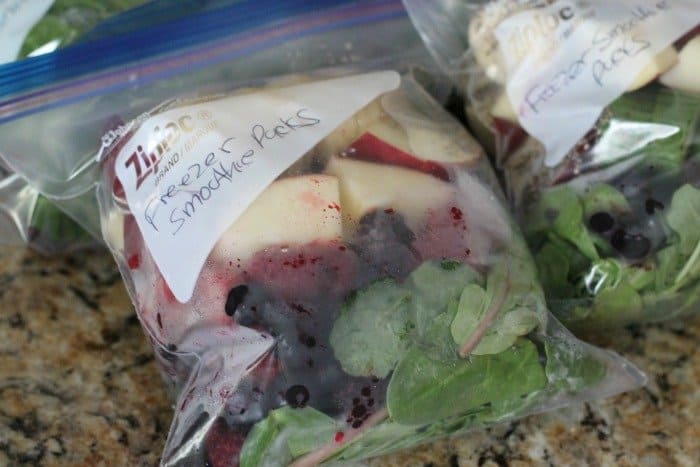 Those are all my ideas to meal prep my favorite healthy blueberry recipes. I'd love to hear from you. Share your favorite way to use up blueberries in the comments.