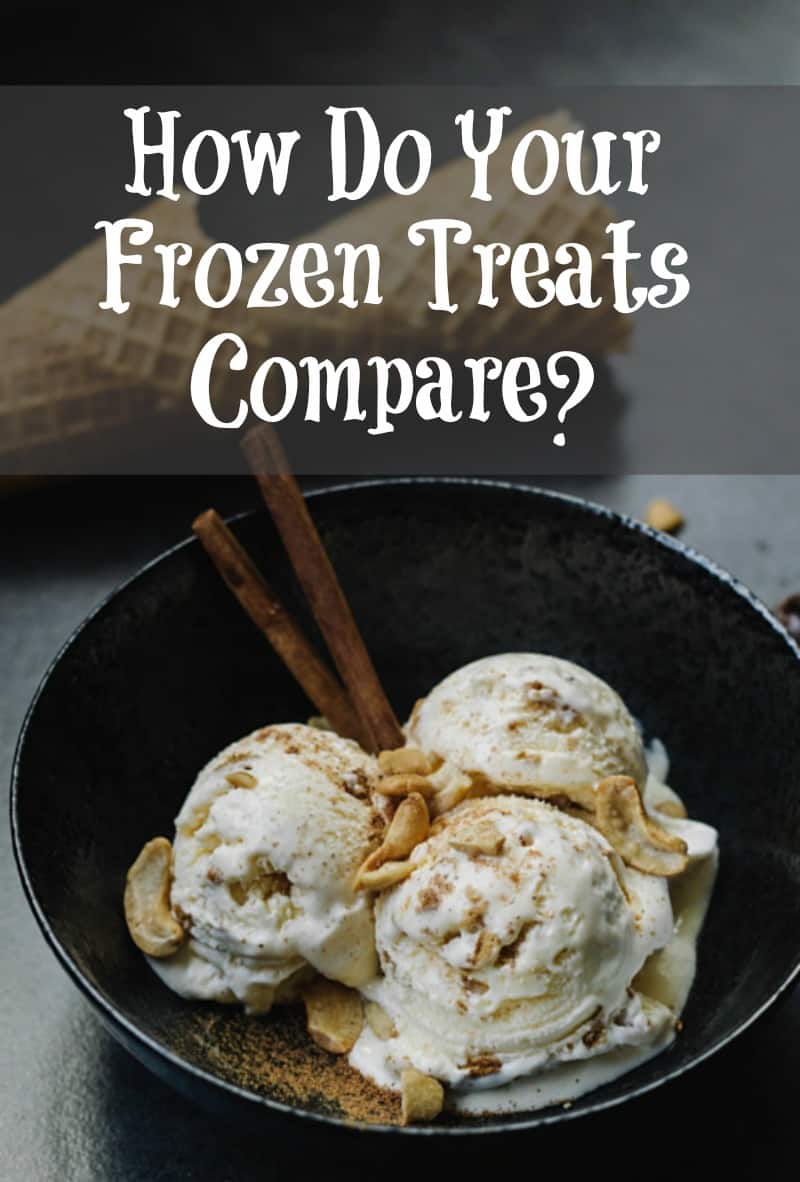 Reading food labels is time-consuming, but it can truly help you make small changes that will help make your diet more healthful. If you missed my post about reading food labels, check it out here. Once you get the hang of what to look for, it does get easier. But to help you out even more, I'm offering a regular monthly series covering different foods we all buy at the grocery store on a regular basis. If there is a food you want me to do a comparison for, just let us know! You can check out last month's yogurt comparison here.
This month I thought it would be fitting to compare frozen treats. Summer is in full swing, and I know I can't live without cool treats. We all know that many of these can be calorie bombs and diet wreckers, but not all. The most important thing is to pay attention to portion size on the label, and enjoy every last morsel of your portion.
I used the Shop Well app to help me out with this comparison. If you want to learn more about Shop Well and what it can do, check out this post.
Bad Choice
Perry's Premium ice cream
I grew up eating Perry's ice cream. We all know how decadent full-fat ice cream is, so you really want to keep this treat to a rare splurge. The two biggest culprits here are saturated fat and added sugar. First of all, notice that a serving is half a cup. Do any of us ever just scoop a half cup of ice cream into a bowl? Most likely not. For a half cup serving, we are looking at 130 calories, which isn't terrible, but 7 grams of fat, 4.5 grams of which are saturated fat. Then there are the 14 grams of sugar. Yikes! Now be honest with yourself. You are probably scooping closer to a cup or even a cup and a half of ice cream as a serving. That could add up to 390 calories, 21 grams of fat, 13.5 grams of saturated fat, and 42 grams of sugar. This splurge just turned into a diet disaster. When we check out the ingredients list, we see milk and cream as the first two ingredients, which is good because those are natural ingredients, but bad because those are where the fat is coming from. You should also notice the three different added sugars, including liquid sugar, corn syrup, and dextrose. If you are going to indulge in full-fat ice cream, make sure it isn't often, and definitely watch your portion size.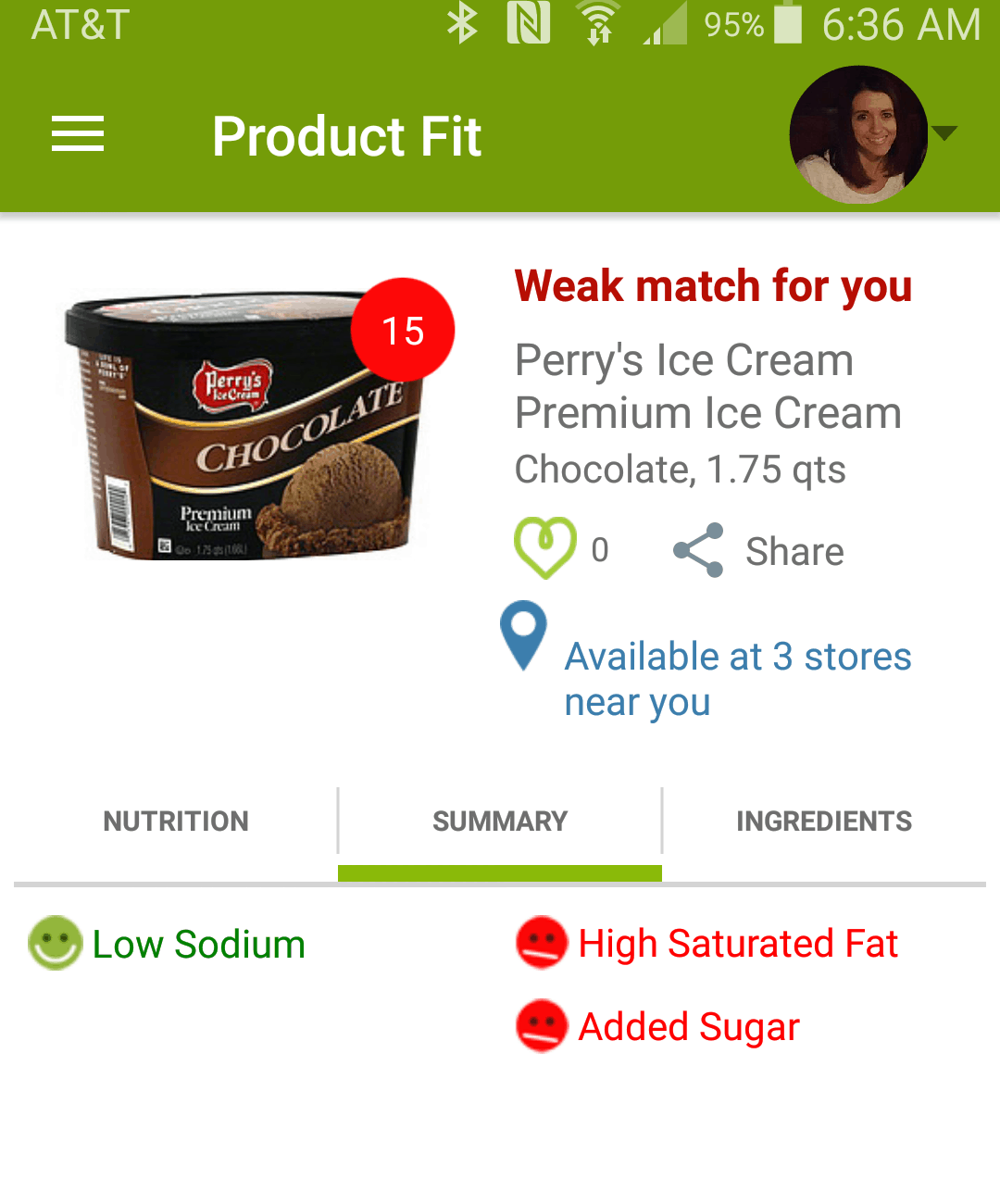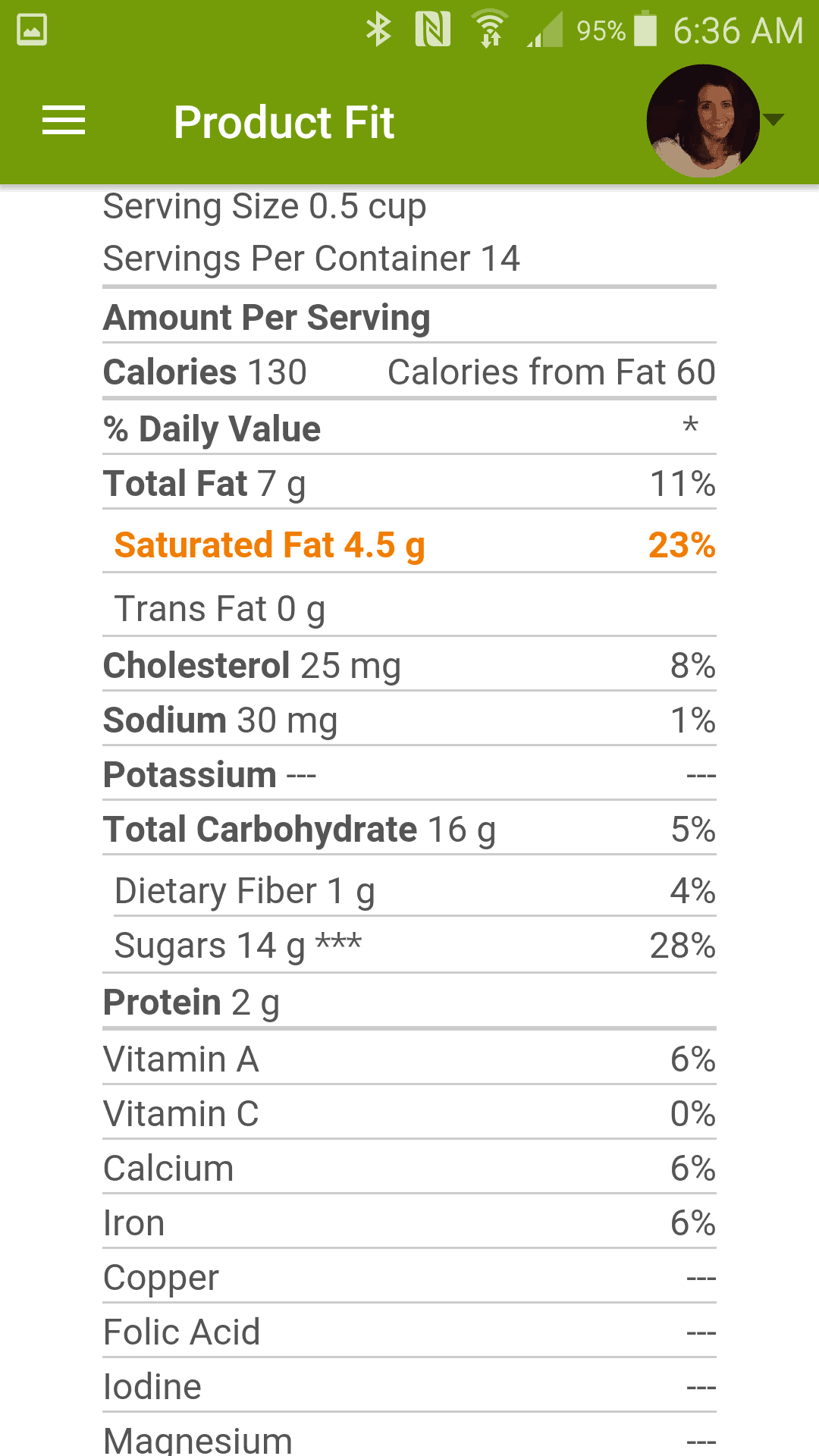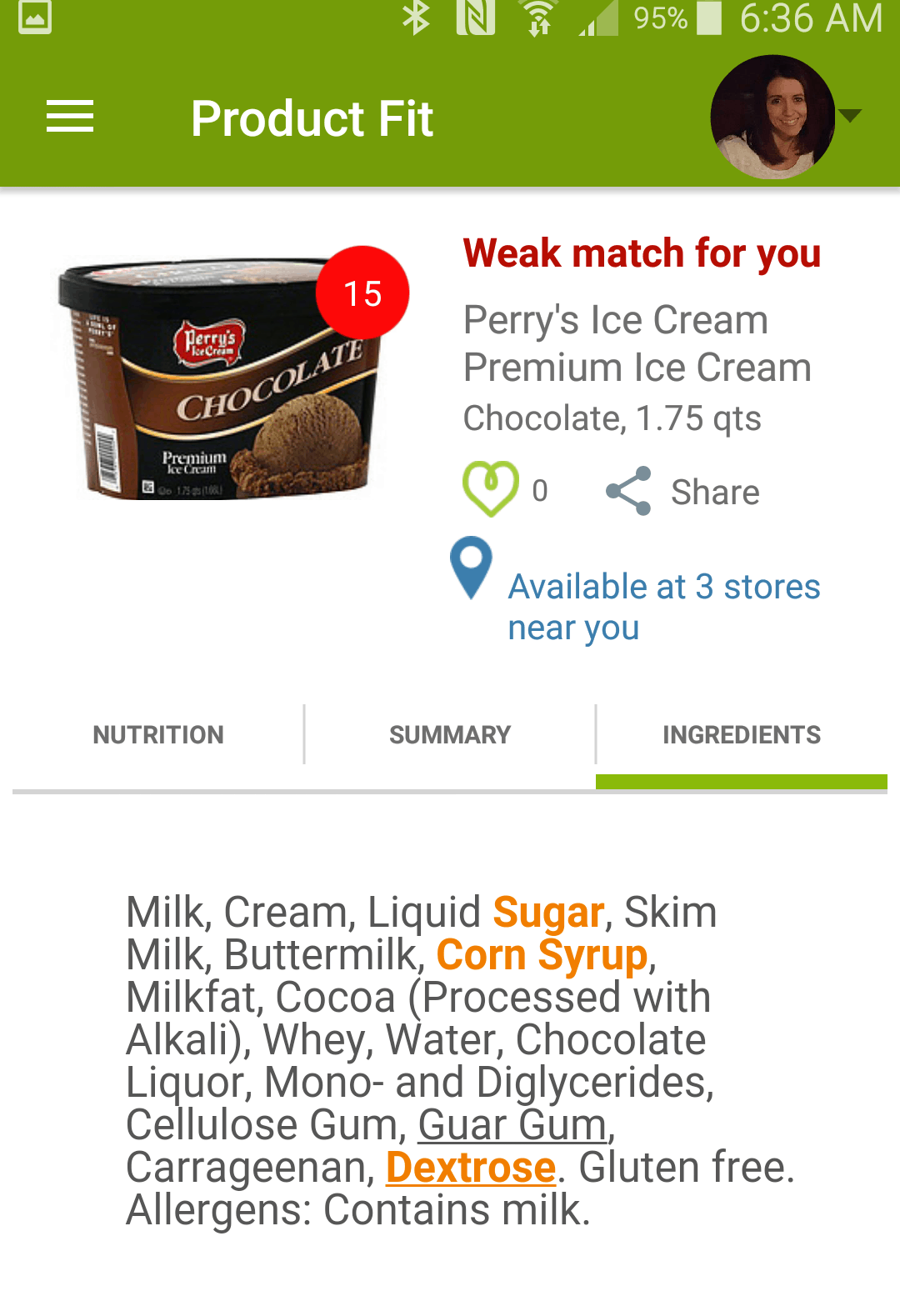 Good Choice
I am a sucker for frosty treats that also involve chocolate. I love turning to packaged treats like ice cream bars and sandwiches because they are pre-portioned out. There's no over-scooping of ice cream into a giant bowl. I am always satisfied with one bar. So I was thrilled to find these babies. One bar has only 70 calories, and 2 grams of fat, 1 gram of which is saturated fat. They have 5 grams of fiber and 8 grams of protein, which are both going to help you feel satisfied after eating this treat. Sugar comes in at a nice low 3 grams. These bars are made with all natural ingredients with no GMOs. The sweetness comes from natural sweeteners called erythritol and monk fruit extract. I'm starting to see monk fruit extract in a lot of foods as a natural sweetener. This is nice because we want to stay away from added sugar and artificial sweeteners. These bars are creamy, chocolatey, and taste like a decadent treat. They definitely earned a place in my freezer.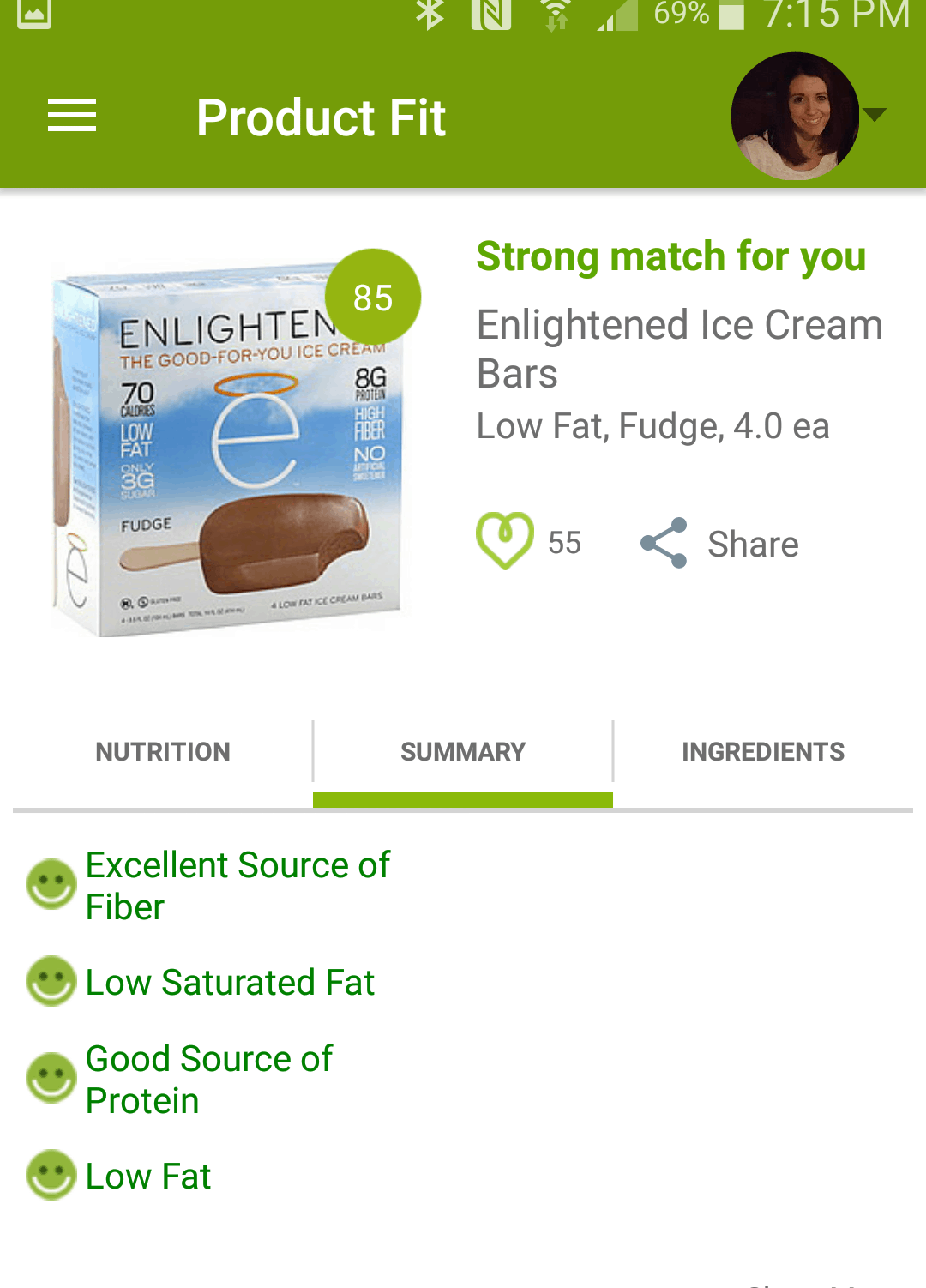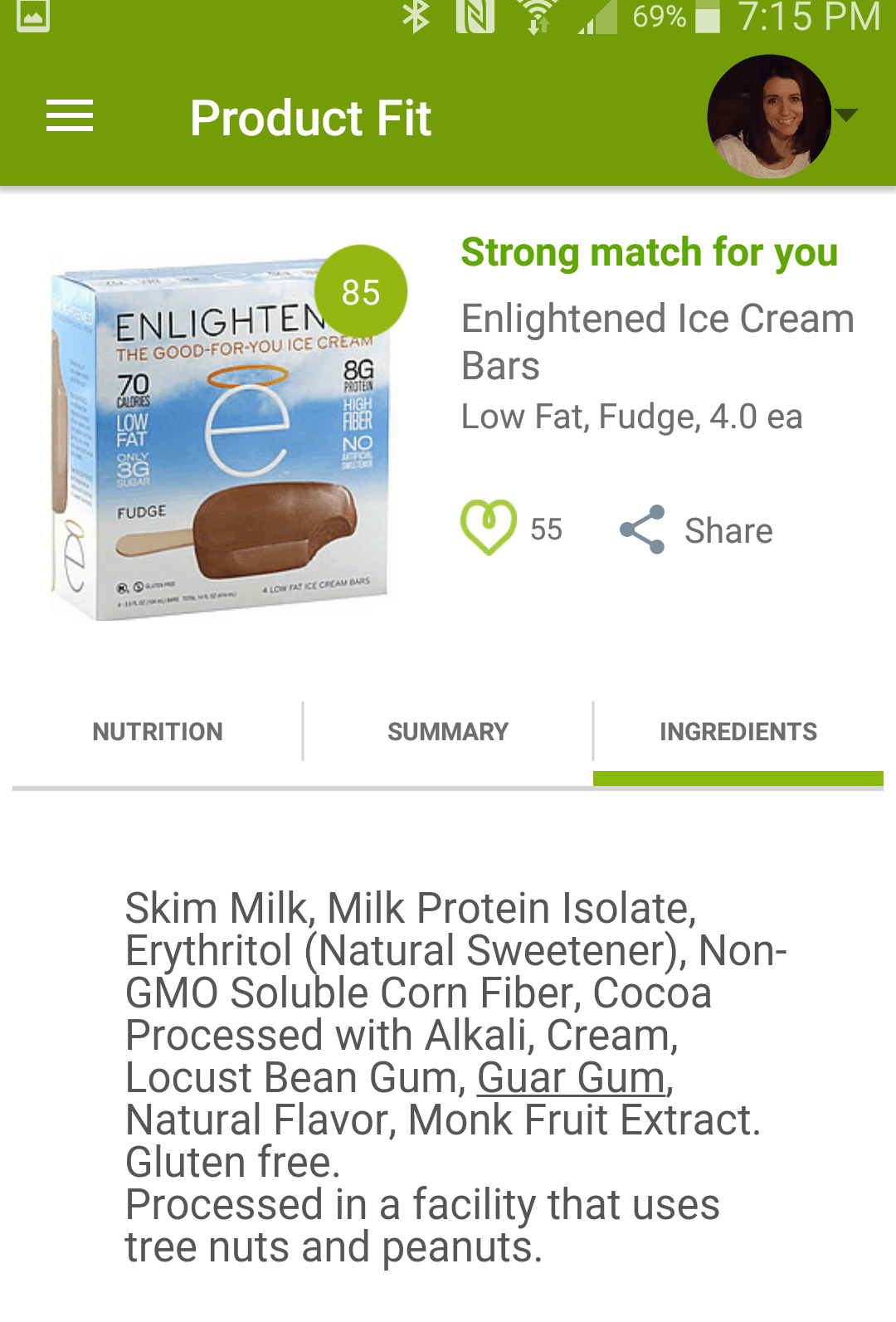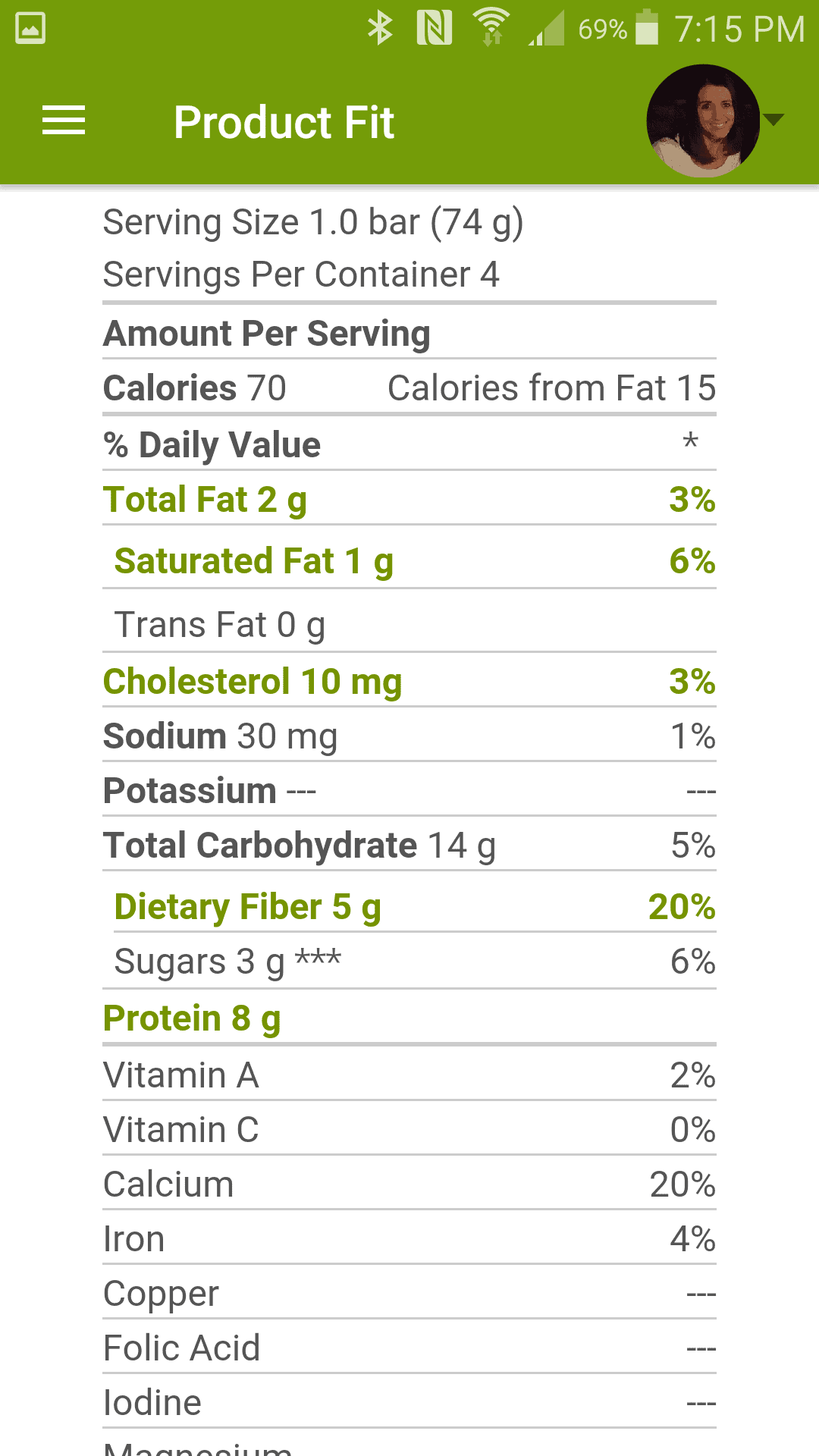 Best Choice
Ruby's Rockets Frozen Fruit and Vegetable Pops
I found these awesome popsicles after I had my first child, and I didn't want her to have regular old sugary popsicles in the summer time. I scoured the frozen organic section at my supermarket and came across Ruby's Rockets. Once I read the label carefully, I was a happy mom. These pops have just 25 calories each, zero grams of fat, and 2 grams of sugar! Those are some impressive stats right there. Then I moved onto the ingredients to see real organic fruits and vegetables: sweet potatoes, strawberries, carrots, beets, bananas, white grape juice, and lemon juice. But would they taste good, especially to a child? So I brought them home and offered one to my little girl on a hot day. She gobbled it up, and was none the wiser that she was getting healthy fruits and vegetables in her popsicle. The next time we went to the grocery store, she asked to get them again. We have tried a couple of the other flavors, which include different combinations of fruits and vegetables, and she has liked them all. And me? I enjoy them too. They have an awesome unique taste, and it's a great way to sneak in some more produce.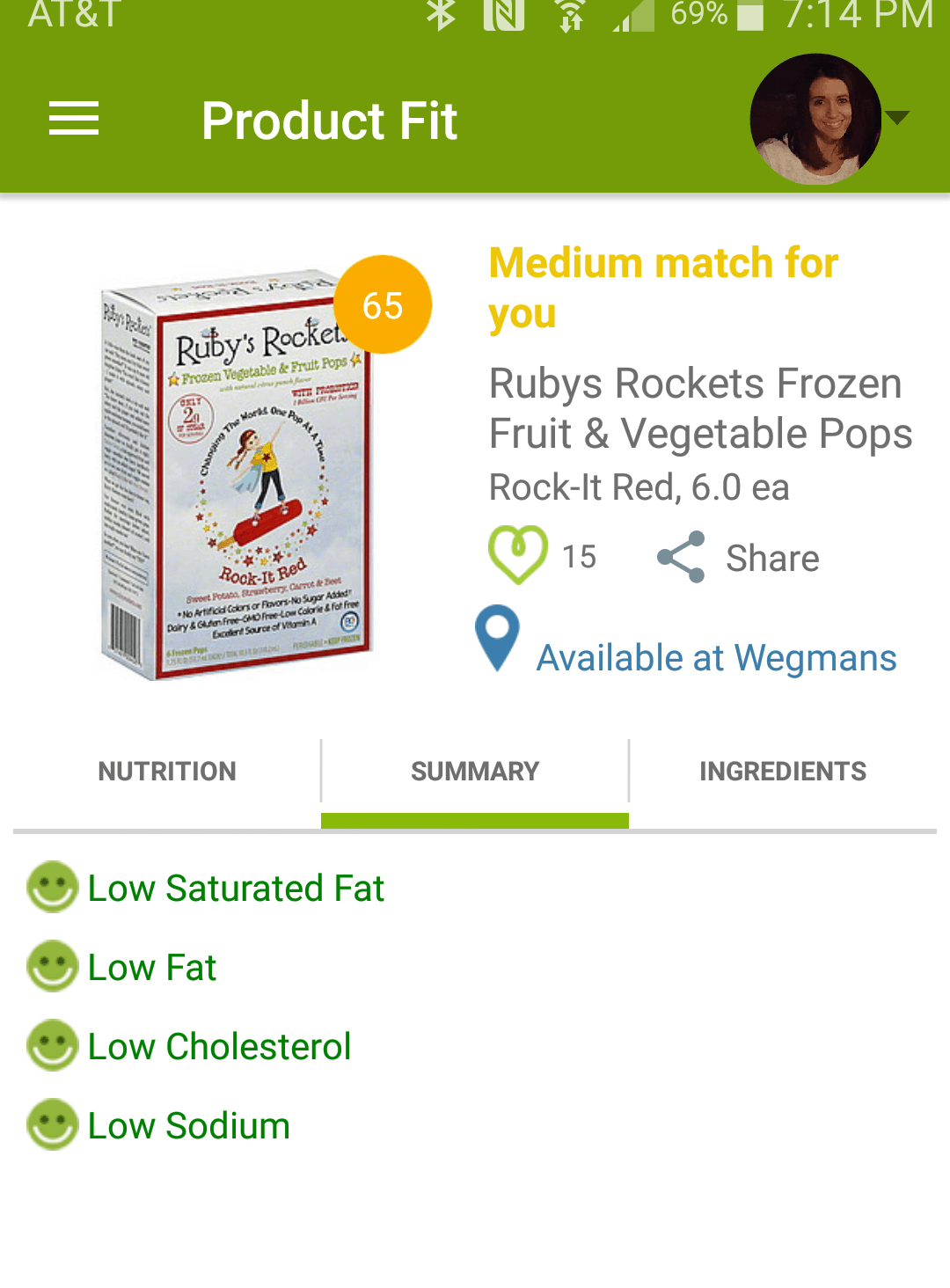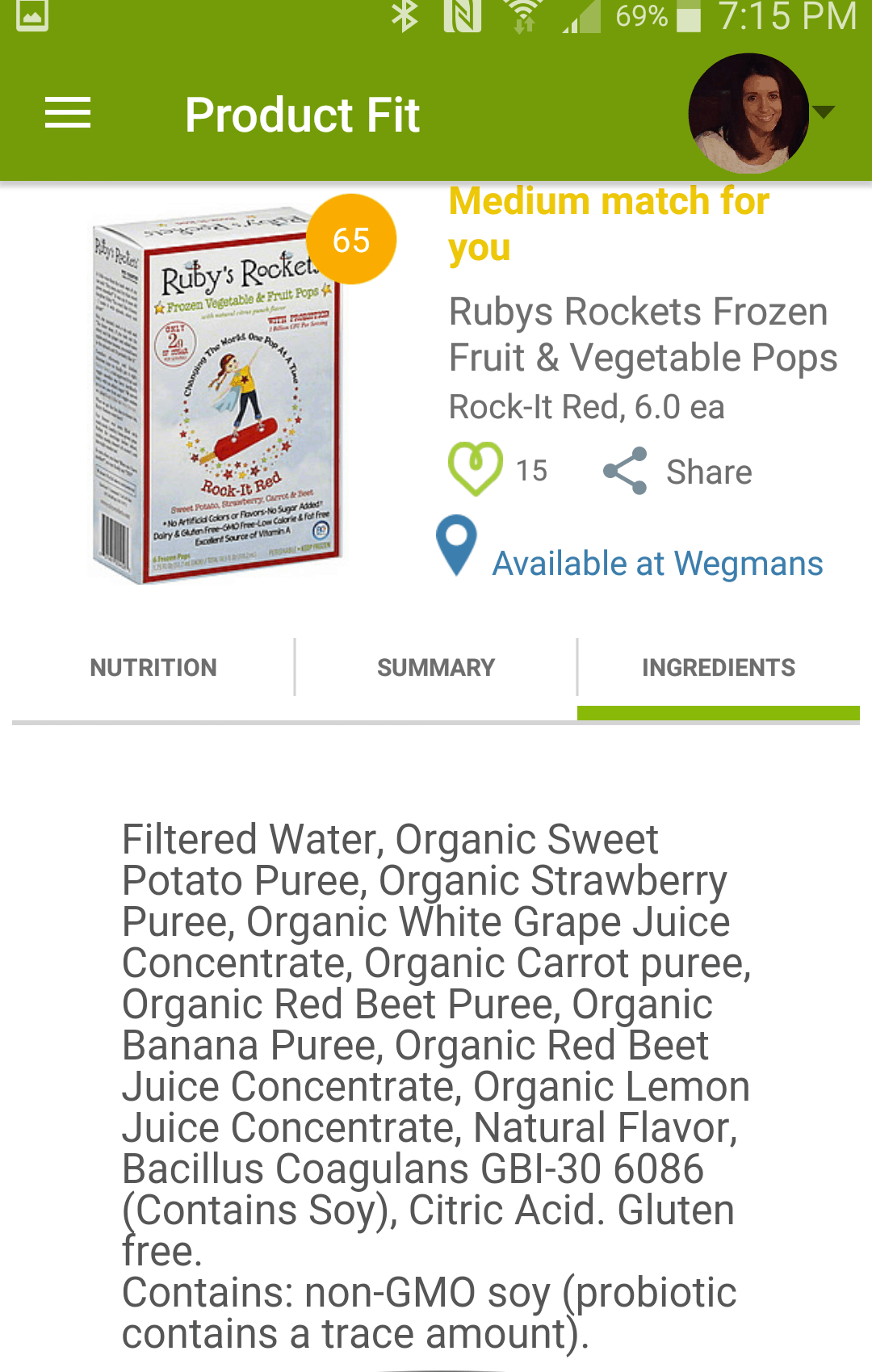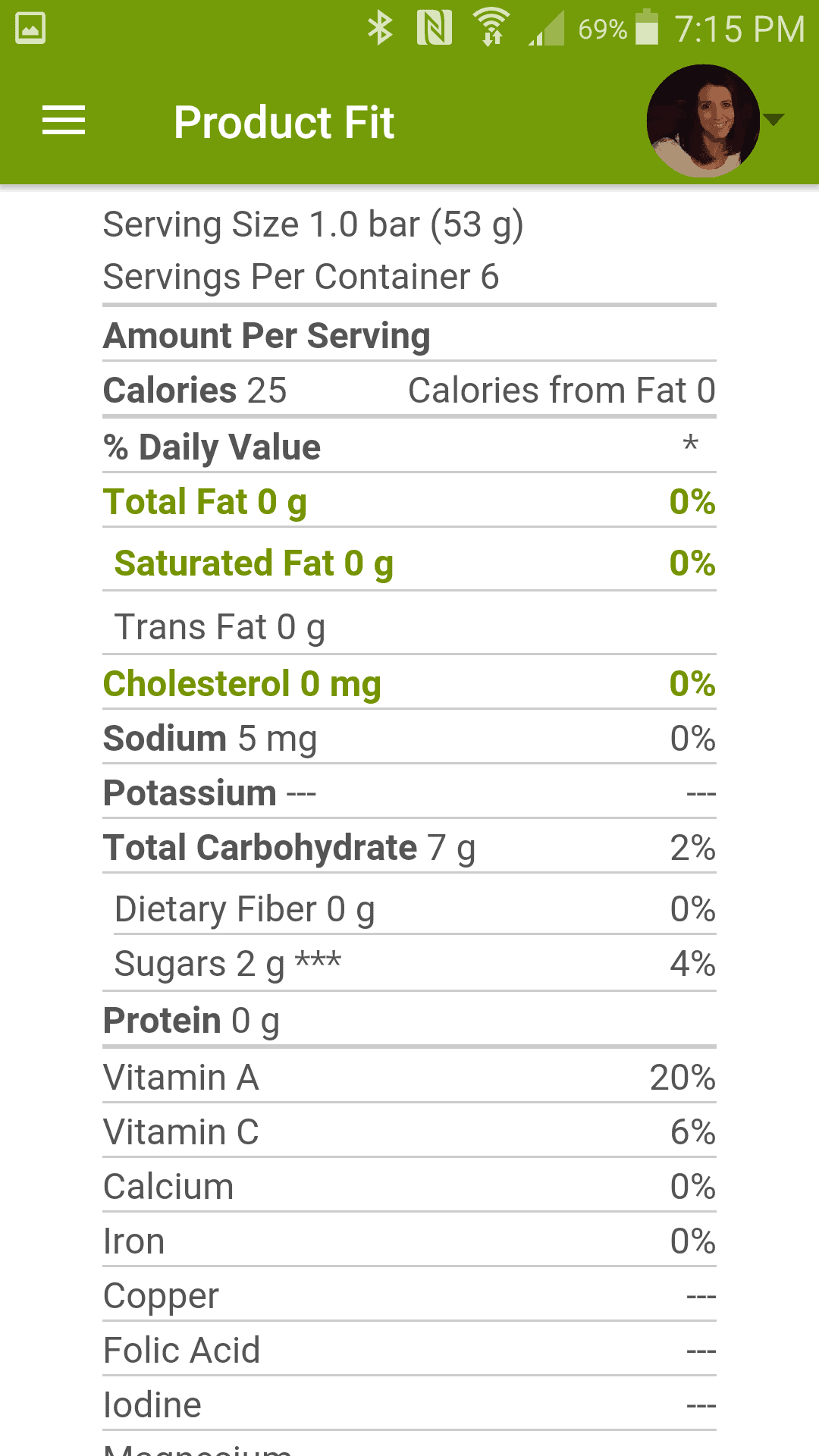 Frozen treats can and should be a part of your diet. Life is too short not to enjoy ice cream and popsicles. But we can make better choices by reading labels, watching our portion sizes, and most importantly, enjoying every single bite!
What are your favorite healthy frozen treats?