Greenblender is a smoothie delivery service. Each week members are sent original recipes and pre-portioned ingredients to make healthy delicious smoothies at home. I gave Greenblender a try and this is my honest review. If you'd like to try Greenblender Smoothie Delivery Service then use code GBSAVE10 to save $10 off your first box.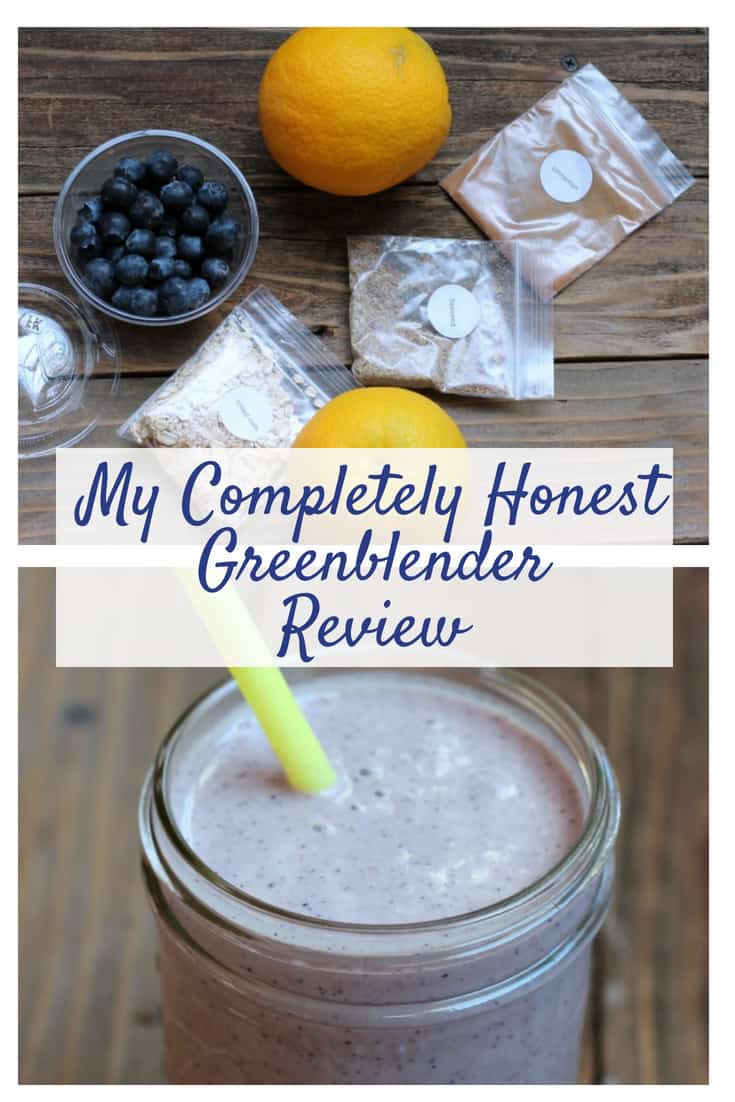 Greenblender Review
If you've been following my blog for some time then you already know that I'm a huge green smoothie fan! I truly believe green smoothies can be life-changing – drinking one on a regular basis has changed mine.
Whenever I say that I feel so dramatic, but honestly drinking green smoothies has, without a doubt, impacted my life in a positive way. I feel less bloated, have more energy, better focus, my complexion glows, and many other benefits. Prior to green smoothies I never consumed nearly enough fruits and vegetables. Now by drinking a smoothie for breakfast, and eating a Mason jar salad for lunch, I get in my daily amount of fruit and veggies by 1:00pm.
Anyway, I heard about Greenblender some time ago but never thought to give it a try. I already have my favorite green smoothie recipe that includes frozen berries, banana, apple, chia seeds and some greens. Every week or so I pick up smoothie ingredients and I'm good to go. Honestly, I was content with my smoothie routine and didn't think I could learn anything new.
I was wrong.
One of the jobs I love about blogging is being your guinea pig with new products and services. Not only do I get to try new things but I can give my review so you can decide whether or not to spend your hard-earned money on it. I hope you find it helpful.
Many readers asked about Greenblender so I decided to give it a try this past week.
I ordered the Greenblender box without high expectations, because like I said, I didn't think it was a service that I'd be impressed with. Well, before I get into my full review let me just say this…
I was highly impressed with Greenblender, learned a lot, discovered new foods, and feel it's one of the best subscription boxes I've tried. Yup!
If you'd like to try Greenblender Smoothie Delivery Service then use code GBSAVE10 to save $10 off your first box.
In this Greenblender review I'll cover costs, recipes, and who I think would benefit most from this service.
Greenblender Costs
Let's start with the costs, because this is the biggest concern with most subscription box services. I've said many times before, and I'll say it again, these services aren't in the "money-saving" business. Of course, it's going to be cheaper to go to the store and purchase ingredients yourself. You're paying for convenience, and, specifically with Greenblender, to be educated on starting a healthy lifestyle. If you're not sure where to start with green smoothies, or simply want to learn more, then Greenblender is a great solution.
Each Greenblender box is $49.90 and delivery is free. This includes 5 smoothies a week. Green Blender is also starting to offer super food cereals as part of your selection so if you want to switch it up with a cereal then you have the option to do that.
Personally, I think $49.90 is a reasonable price. Can I get the ingredients cheaper in the store? Possibly. Although, where I live (Buffalo, NY) fresh fruit that's edible is often a luxury and frozen fruit is still pricey. So I don't think it would be much cheaper. For example, a pint of blueberries or raspberries is $5+ where I live.
Anyway,  each recipe came with all the ingredients perfectly portion-controlled and included a superfood that I'd have to search the stores for and, most likely, purchase a full bag or box of. I liked being able to test out ingredients without needing to commit to an entire bag of it. For example, hemp seeds, rose hip powder, or pea protein. I never had these ingredients in my life so it was nice to test it out this way.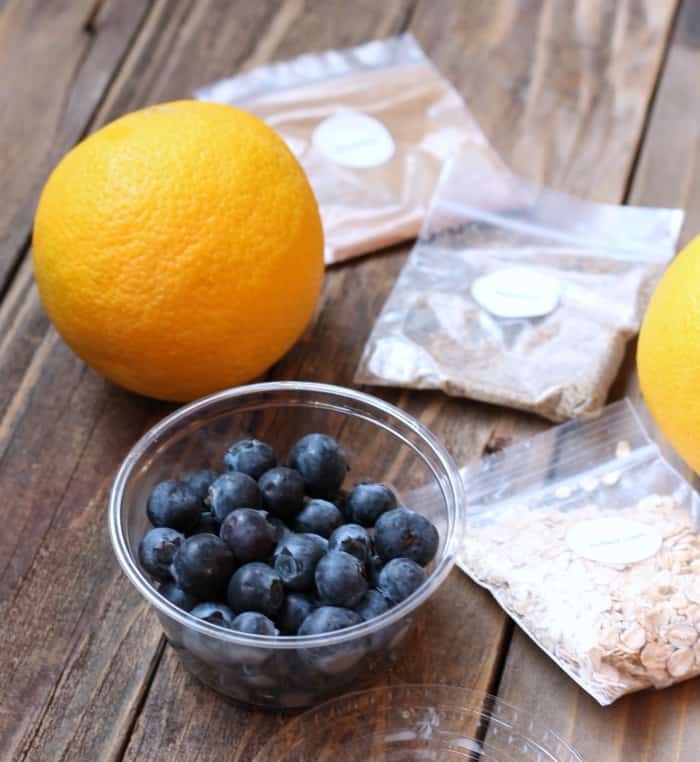 Each smoothie recipe makes about 2 (12-ounce) servings. They were on the low-calorie side so I drank both servings for breakfast or had one for breakfast and the other for snack.
How to Pause or Cancel Your Greenblender Subscription?
You can pause any delivery. Of course, it needs to be done within a specific time frame. Depending on your delivery day this will look different but will be listed right under the delivery date of your next shipment. So keep your eye on that when managing upcoming deliveries.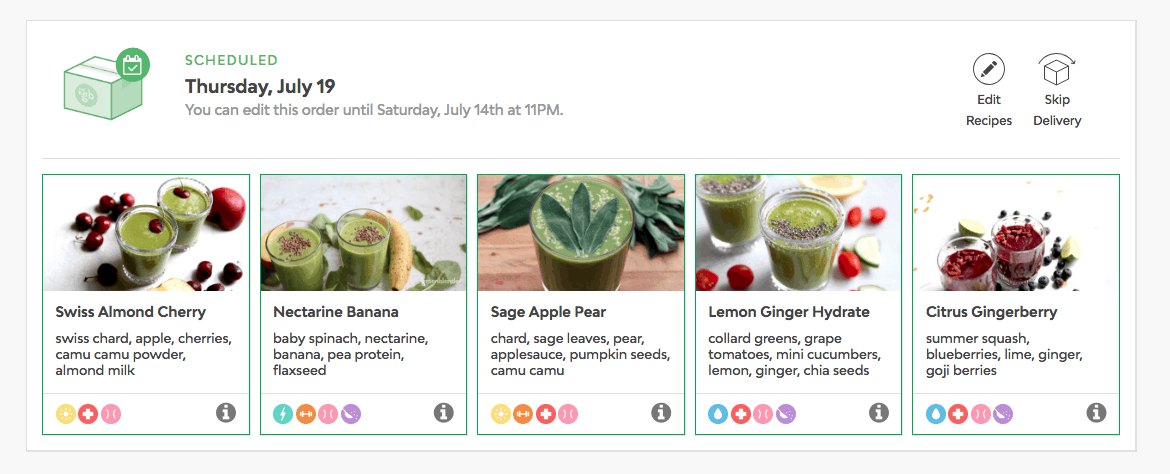 What I really liked about this service is Greenblender makes it very easy to cancel (or pause) your subscription if you choose. Most subscription boxes make you jump through hoops to cancel. But Green Blender doesn't and I think that's great. It shows they believe in their product while also putting customers needs at the forefront. So you can easily test out Greenblender and if it's not for you then simply cancel it. No worries.
You can find a link to this on the bottom of your upcoming delivery page.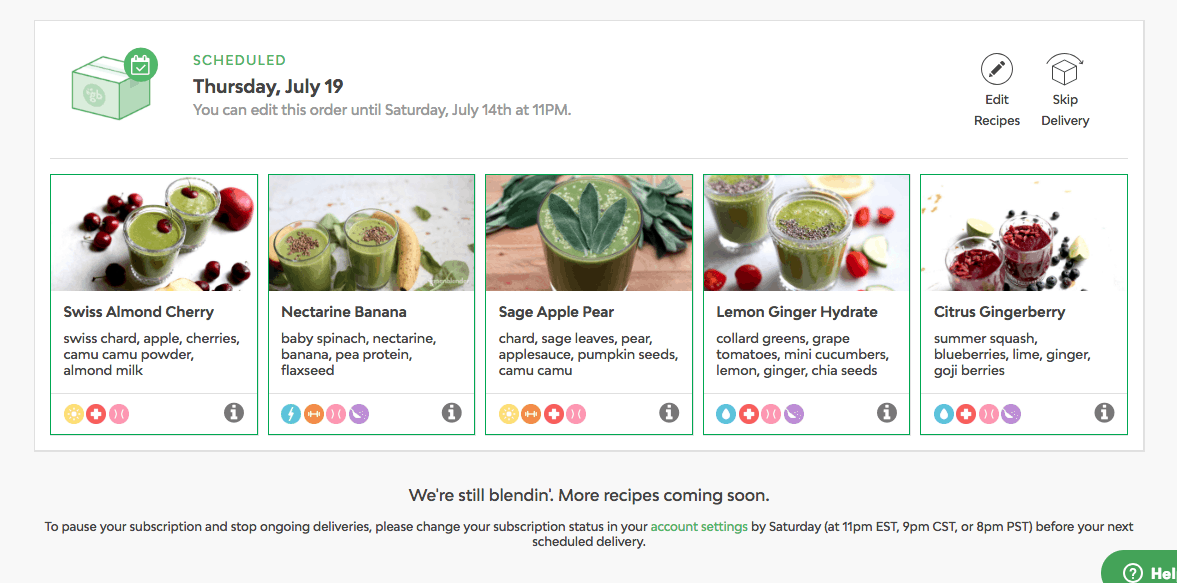 If you'd like to try Green Blender Smoothie Delivery Service then use code GBSAVE10 to save $10 off your first box.
Does Greenblender use organic ingredients?
Greenblender makes it a priority to provide the highest quality ingredients. Here's an excerpt from their website.
"At GreenBlender we source the highest quality ingredients we can find for our smoothies. We partner with farmers, distributors, green markets, and purveyors who value traceability and the environment to ensure our produce is organic and seasonal whenever possible. In short, we default to sourcing organic ingredients. All of our ingredients are GMO-free ingredients, and our superfoods and nuts are always organic. In the rare event where we are unable to source an organic ingredient, we may include a conventional or minimally treated substitute."
You can read more about their food sourcing process in the FAQs section. By the way Greenblender has a great faq section that answers any question you could possibly have about Greenblender.
Greenblender Recipes
Let's talk about my Greenblender delivery and recipe experience.
First, like all meal subscription boxes, the ingredients were sent in a sturdy insulated box.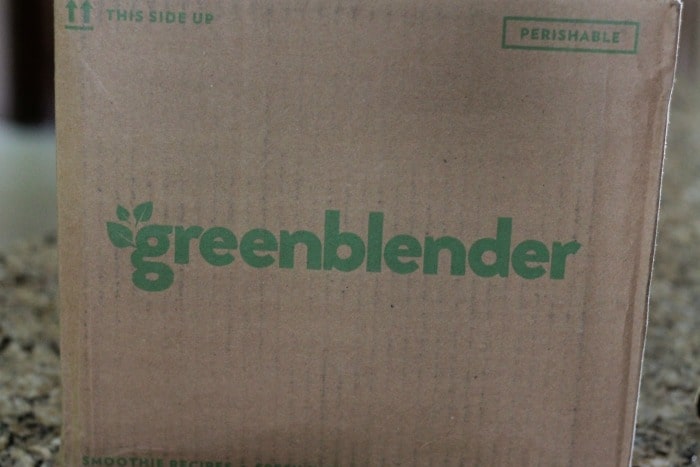 The ingredients were neatly packaged. I must say when I opened this box I was pleasantly surprised and excited.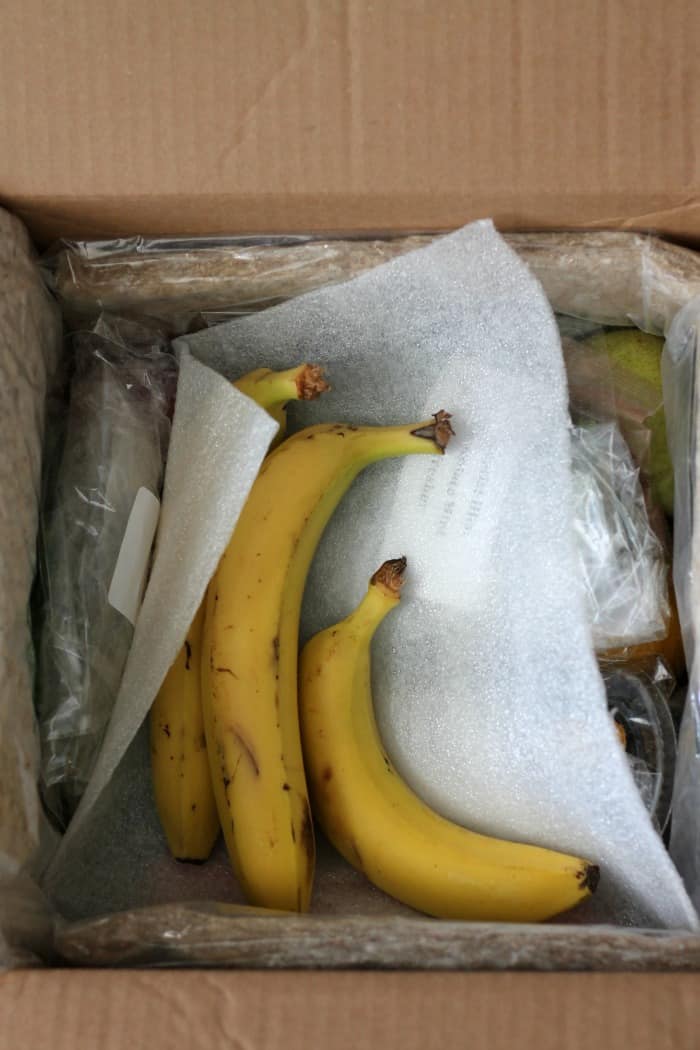 Each smoothie was packaged into it's own bag creating a little smoothie kit. I loved this! This made it so easy to blend the smoothies each morning.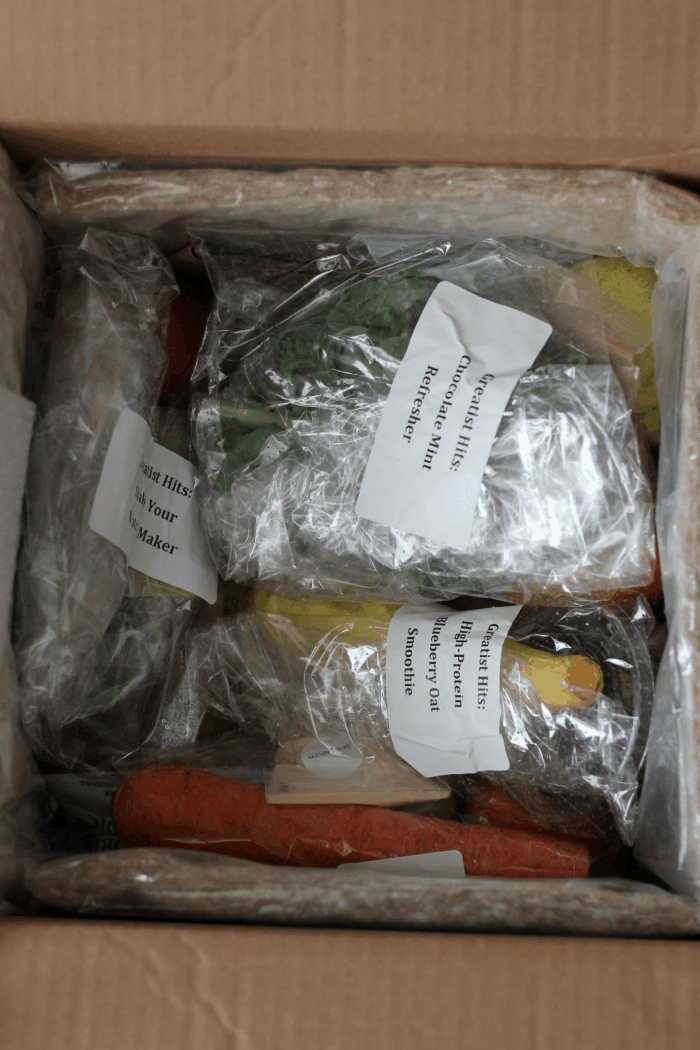 I didn't have to fuss with organizing ingredients. Everything was portioned out, placed in it's own bag, and labeled. All I had to do is dump and blend.
There was also a sheet that listed all of the recipes for the week, along with a blurb that talked about the  health benefits of each smoothie. I really liked this touch. I definitely learned new things about fruits and superfoods. I also received a small booklet (not pictured) with "how to make" smoothie tips. This would be very helpful to someone just starting out with smoothies.
Before I get to the smoothies I tried I just want talk about the fruit. All of the fruit I received was fresh and delicious. None of it was rotten – not even the blueberries. Everything was plump and juicy. I've read other reviews where they complained about rotten fruit but I didn't have that problem.
The first Green Smoothie recipe I tried was The Greatest Hits High Protein Blueberry Oat Smoothie. I'm not going to lie I was afraid to try this smoothie. Up until then, I never used squash or hemp seeds in a smoothie.
Well, I chopped up the squash and then added everything into my blender.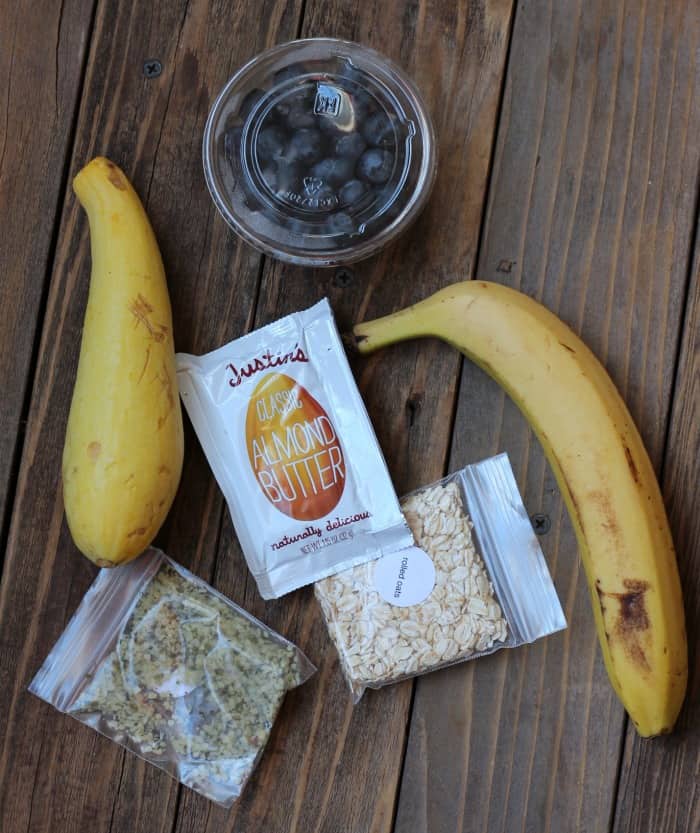 The only change I made to this smoothie was I use Almond milk instead of water. THIS SMOOTHIE WAS DELICIOUS! I was shocked. I actually closed my eyes when I went to try it because I didn't know what to expect.
I could really taste the almond butter. The squash blended right in so I didn't even know it was there. Who would've thought I could eat a whole raw summer squash for breakfast?
The real test was when I asked Mike to taste it. Of course, I didn't tell him there was squash or hemp seeds in it. He loved it too!
Also, I was full off 12-ounces. I drank the second glass the next day for a snack. I poured the leftovers into a small mason jar, put the lid on, and placed it in the refrigerator. All I needed to do was give it a couple shakes and it was good to drink.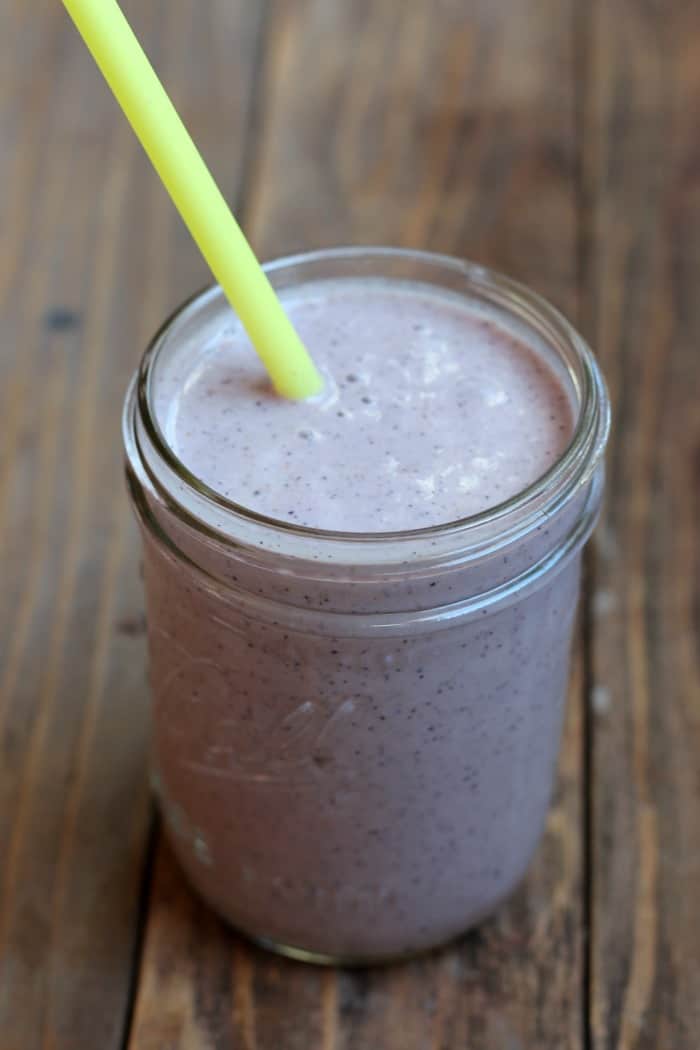 If you'd like to try Greenblender Smoothie Delivery Service then use code GBSAVE10 to save $10 off your first box.
The second recipe I tried was Blueberry Oat Cobbler. I wanted to make the blueberry recipes first because I knew blueberries have the tendency to go bad before other fruit.
Again, I was a little nervous to taste this recipe because of the cinnamon and rolled oats. Also, I never used oranges in a smoothie before so I didn't know what to expect.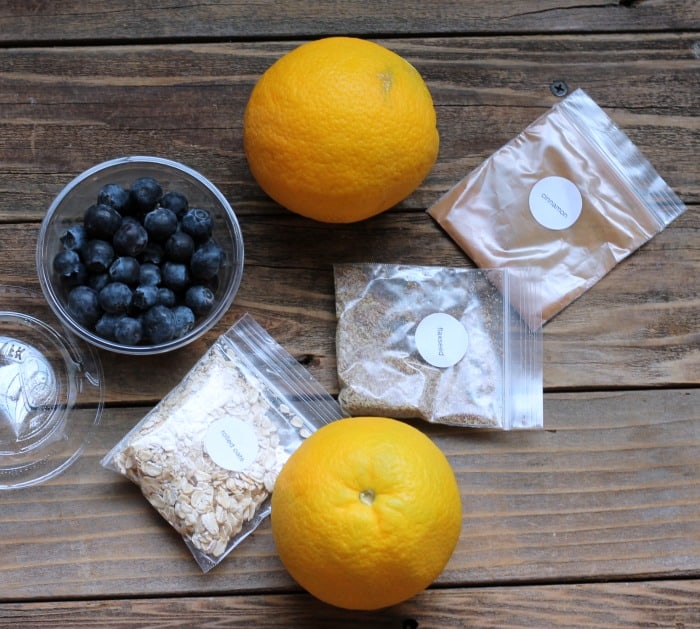 I absolutely loved this smoothie. The cinnamon definitely gave it a "cobbler" taste. It was really refreshing. The oats gave it a little bulk so I felt full after drinking 12- 16 ounces. I saved the rest for an afternoon snack.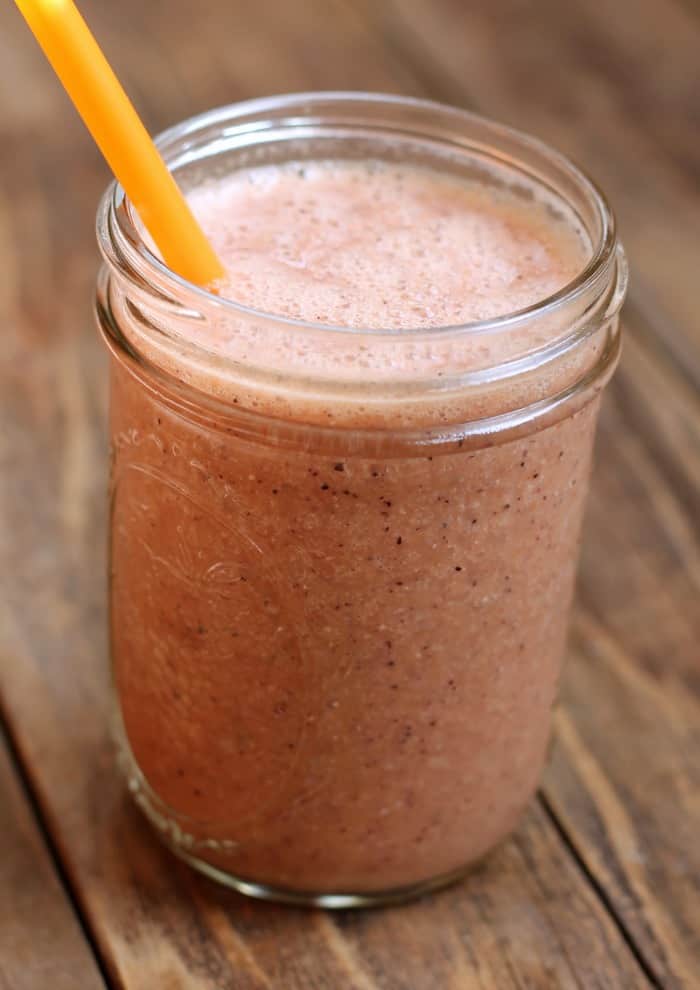 The third Greenblender recipe I tried was the Chocolate Mint refresher. I was excited for this smoothie because I love chocolate and mint. Also, I never used pear in a smoothie so I was looking forward to that.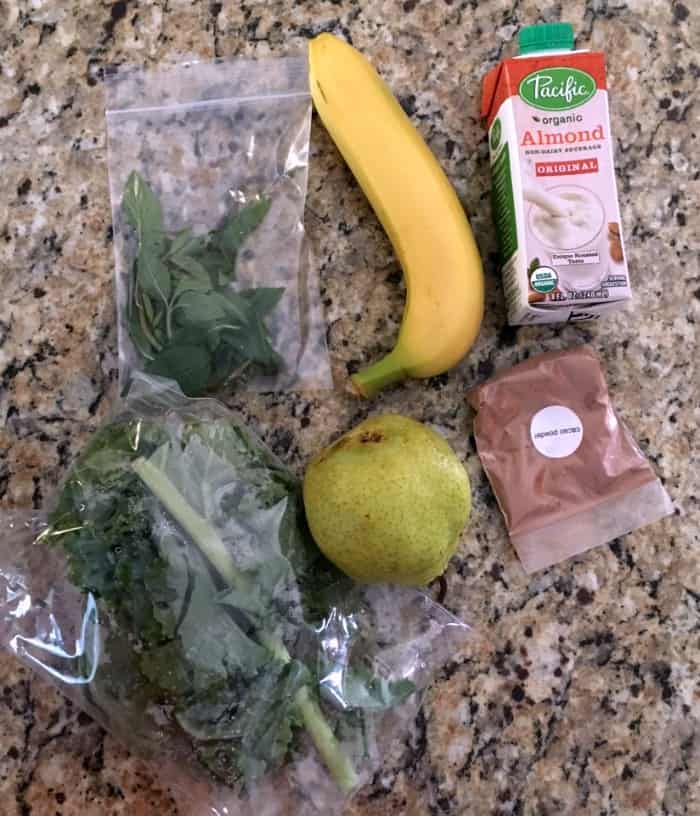 I thought this smoothie was good – but not as good as the others I tried. I could taste the chocolate and mint but the kale was too strong. If I were to make this again I'd use a more subtle tasting green like spinach. I did enjoy the creaminess of the pear and banana. Overall, this smoothie was good but I recommend they switch out the greens on this one. Just my humble opinion 🙂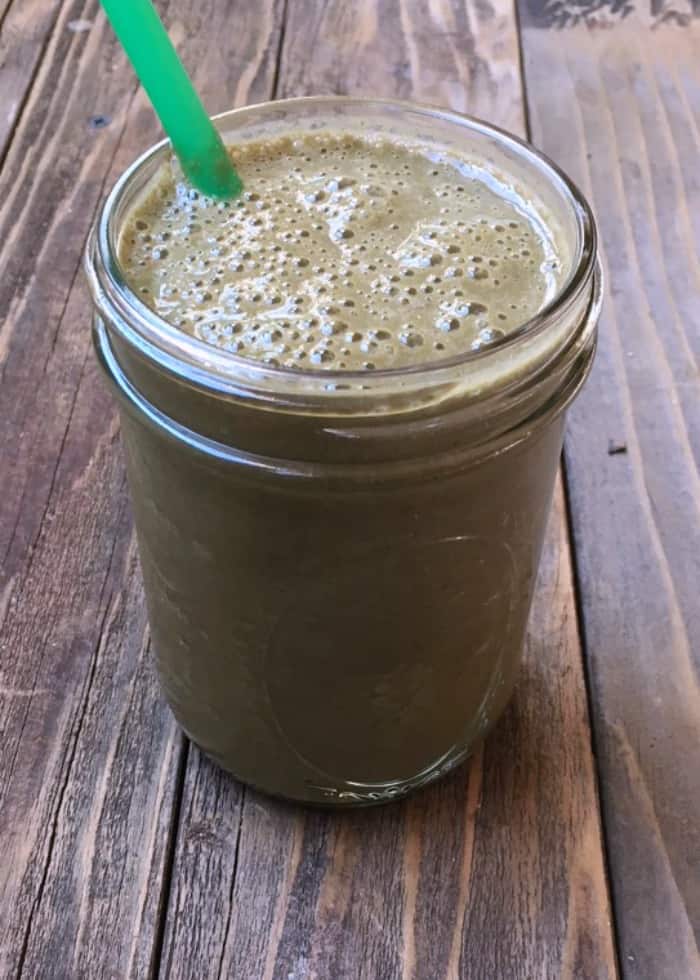 The fourth recipe I tried was the Shake Your Matcha Maker which included matcha powder. Embarrassingly, I never knew you could use this in a smoothie. See?! I told you I learned a lot making these smoothies. I had no idea what to expect with this smoothie. Although, I love apple, coconut, banana, and spinach so I figured this would be a tasty one.
I was right. This smoothie tasted like a basic green smoothie – if that makes sense. I much prefer spinach over kale because the fruit flavors come out more. I thought it was refreshing and easy to drink.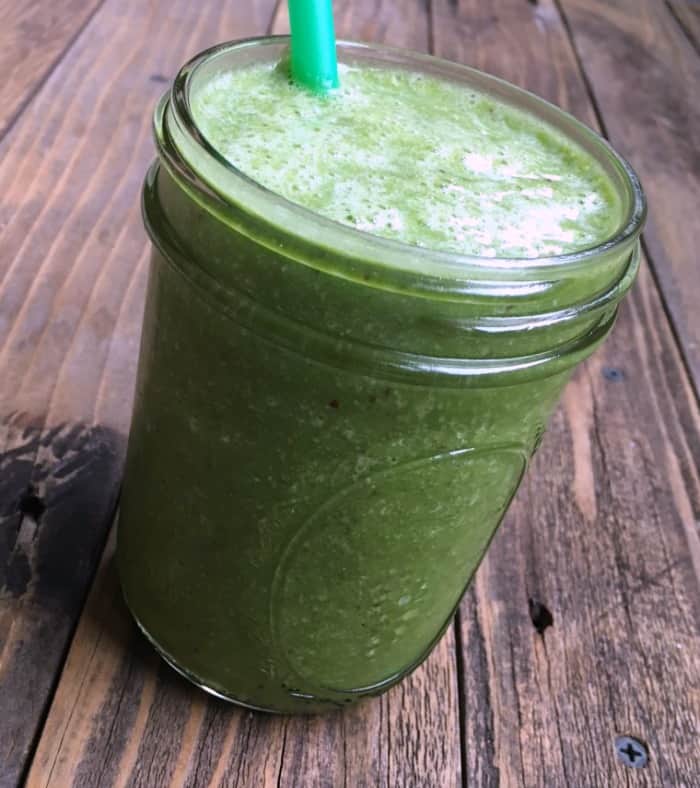 The final smoothie I made was the Apricot Rose Hips Smoothie. I'm not gonna lie, I saved this for last because I was skeptical. I had no clue about rose hips or pea protein, I never ate a fresh apricot, and I never used a carrot in a smoothie before. Wow, just writing that is confirming I had a lot to learn with green smoothies.
If you'd like to try Greenblender Smoothie Delivery Service then use code GBSAVE10 to save $10 off your first box.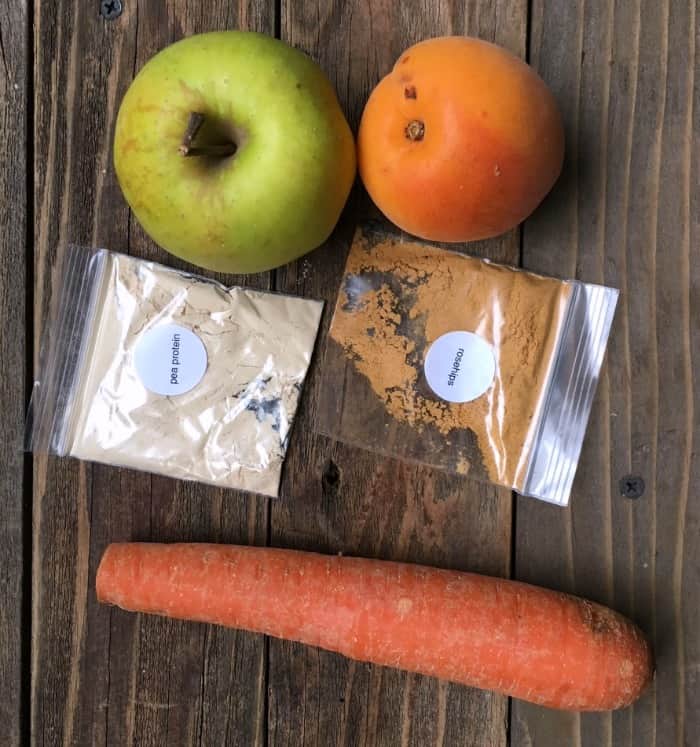 This smoothie was like a vitamin C shot! It was fantastic and beyond refreshing. Of course, it required a little more work because I needed to chop up the carrot, apple, and apricot prior to blending. But it wasn't a big deal. Honestly, this smoothie solidified to me that signing up for Greenblender was a good idea. Here I thought I didn't need to learn anything else about smoothies and in just one week I tried new super foods and fruits that I would've never tried if I didn't sign up for Greenblender. I learned that green smoothies go far beyond frozen berries and spinach. There's a whole smoothie world out there.
Of course, I think Greenblender is a great subscription service but it might not work for you. Here are my thoughts on who I think Greenblender would work for and who should skip over this services.
People who would benefit from Greenblender:
You want to start drinking green smoothies but have no clue where to start.
You've been drinking green smoothies for a long time but are drinking the same recipe day after day. You need to up your smoothie game. <— that's me.
You're not scared of new ingredients.
You want to learn more about, and try, superfoods without having to purchasing boxes or bags of it.
You can't access these ingredients where you live.
You don't have time to purchase ingredients every week.
People who should probably pass over Greenblender:
You're a picky eater and have no desire to try new foods. You're perfectly happy with the same smoothie everyday.
You're concerned with getting the absolute best deal on smoothie ingredients week after week.
You're already versed in super foods and green smoothie ingredients. Of course, if you want smoothies sent to you and want to try new recipes this can still work.
I hope you found this review helpful.
Green smoothies are a great way to get started on the path to a healthier lifestyle. Greenblender is a great way to start this journey, or bring it to the next level. I'm happy I found this service. I learned a lot by drinking Greenblender smoothies last week and I'll definitely order more boxes in the future.
If you have any questions that I didn't answer then please leave them in the comments and I'll get back to you.
If you'd like to try Green Blender Smoothie Delivery Service then use code GBSAVE10 to save $10 off your first box.
Here are some of my other reviews:
**This post contains affiliate links. I will receive a small commission if you decide to subscribe to Greenblender. However, this is my completely honest review and you are by no means obligated to use my links. If you do thanks so much for supporting my site.