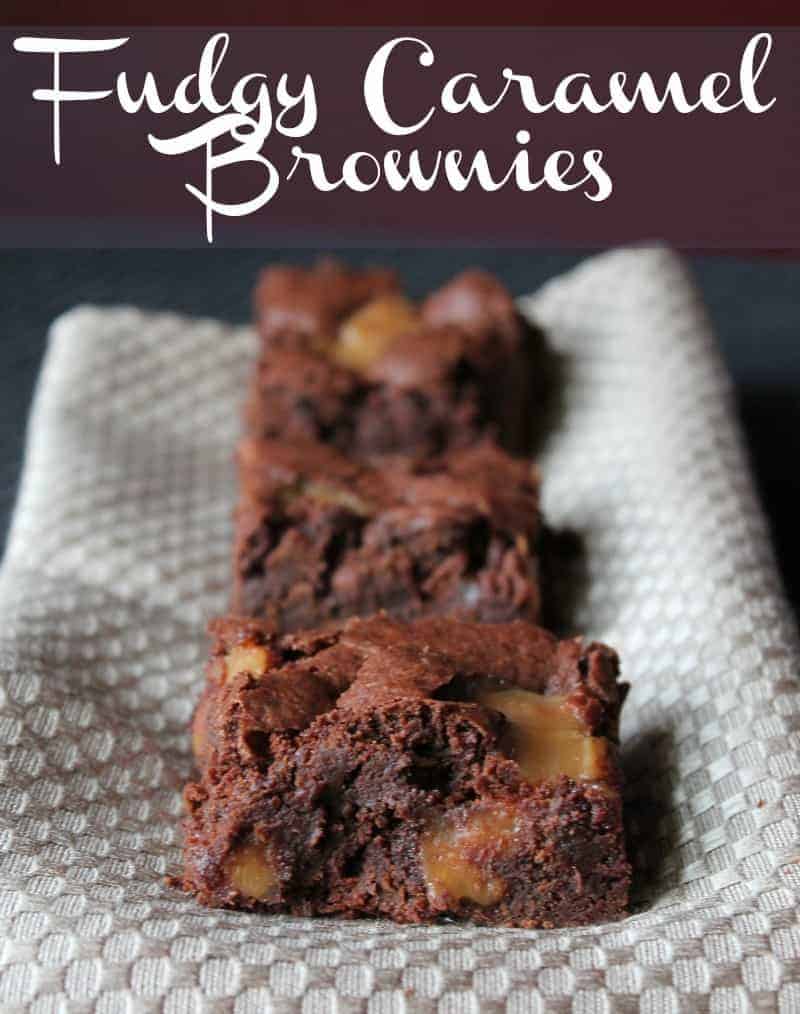 Behind every successful diet is an ooey gooey brownie. Huh? Yes, I am being serious. Of course, to keep healthy and fit we can't gorge on chocolate fudge brownies every single day. However,  it is perfectly fine to fit finger licking chocolate pieces of deliciousness into your diet once in a while…or even once a week. Dessert should never be taken away completely. That is unrealistic and not to mention cruel.
One "rule" or "guideline" I follow with eating desserts is I only eat them if I make it myself or I am out for a special occasion. I never purchase bags of cookies, muffins, or other baked good. It is way to easy to just open the bag and house the whole thing. Just sayin…I have very little control. When I take the time to make a treat at home I need to put in a little more effort that just giving the cashier a couple bucks for a pan of store-bought brownies. Plus, when I make homemade desserts I control the ingredients. Yes, of course, there is still sugar, flour, and BUTTER…but I leave out the additives, preservatives, and food coloring. Only thing extra in my brownies is love. 🙂
Okay let's talk about this fudgy caramel brownie recipe. The orginal recipe is from my Weight Watchers 2003 Annual Recipe for Success cookbook. A picture of the brownies is actually on the front cover. See even Weight Watchers loves brownies.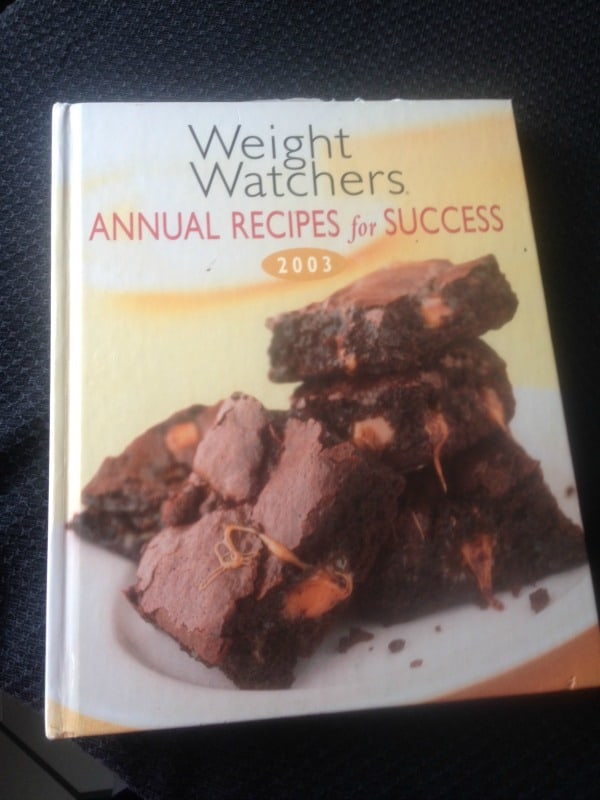 I followed the recipe exactly and was not blown away. I thought they were dry and too chocolate tasting – but not in a good chocolate kind of way more like in a "I just bit into unsweetened bakers chocolate when I thought it was a reese" kind of way. But I did not want to give up because I had my heart set on a pan of ooey gooey chocolate fudge brownies with caramel. So I did a little recipe research and decided to make a few tweaks based on this Cooking Light brownie recipe. I used whole eggs, pure vanilla extract, switched up the sugars a little, and reduced the flour. I kept the bakers chocolate but reduced the amount of unsweetened cacao.
These brownies are DA BOMB! Now I don't make or eat brownies a lot so I don't know if it just me freaking out from eating brownies in general but seriously these are good! They were moist, fudgy, gooey, caramel goodness in a bite. Super rich and decadent. The portion is small – one pan gives you 16 brownies. But because they are so rich and fudgy a small portion is just enough to satisfy your chocolate dessert craving.
Okay let's talk calories and points. The original recipe produced a 198 calorie and 4 point brownie. I am pretty sure this is the old point system. The brownie I made has 198 calories and 6 weight watchers points plus. That might seem like a lot but keep in mind brownies are suppose to be a treat not an everyday meal. So sit back, relax, and enjoy this delicious piece of chocolate heaven.
One last trick with these brownies is you MUST let them sit for about an hour before you cut them. Because they are moist and fudgy they can get tricky to cut, especially when you try to cut them right away. Also, don't put brownies in the refrigerator because the caramels will harden back up. It will still taste good but will be difficult to chew. Unless you want the caramels chewy then by all means they are your brownies.
Enjoy!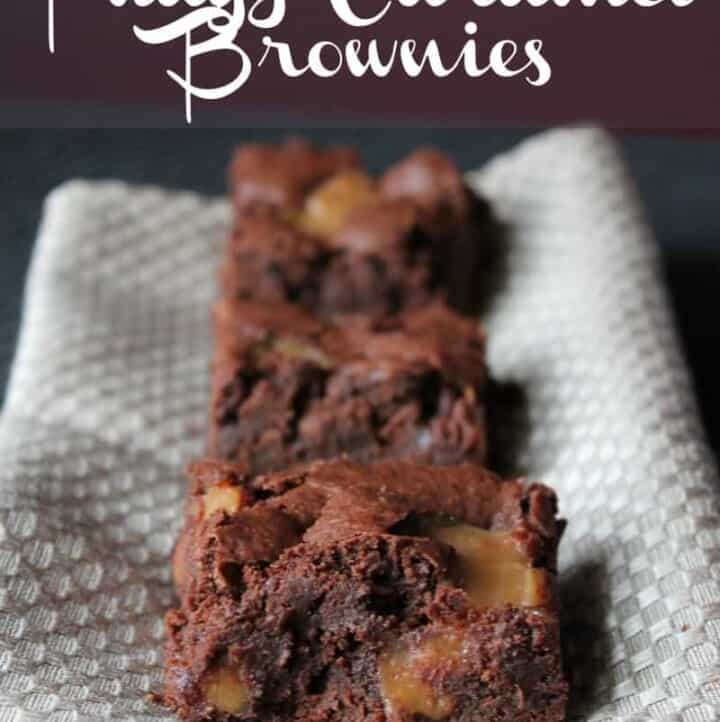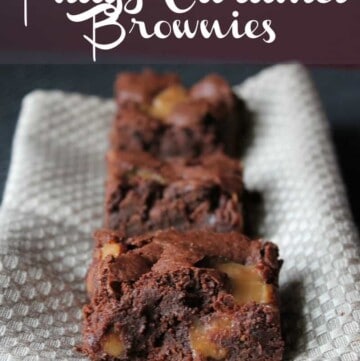 Ingredients
6

tablespoons

butter

1

ounce

unsweetened baking chocolate

½

cup

unsweetened cocao powder

1

cup

sugar

½

cup

brown sugar

2

eggs

slightly beaten

1

teaspoon

pure vanilla extract.

¾

cup

flour

½

teaspoon

baking powder

20

caramels

cut into fours and divided
Instructions
Heat oven to 350 degrees.

Place butter and unsweetened baking chocolate in a medium microwave safe bowl. Heat in microwave, on high, for 1 – 1 ½ minutes or until melted. Stop every 30 seconds to stir. Bowl might be hot so be careful. Set aside and let cool for about 3 minutes.

Stir in both sugars and cocao powder until combined.

Stir in eggs and vanilla until combined.

Combine flour and baking powder. Stir into butter and sugar mixture.

Gently fold in half of the caramels.

Spread brownie batter into an 8 inch metal baking pan sprayed with cooking spray. Sprinkle the rest of the caramels on top.

Bake for 27 - 30 minutes. Check with a toothpick. It should come out with a little brownie crumbles on it. You don't want to overcook the brownies.**please note the original recipe called for a 9 inch pan. If that is all you have that is fine you will just have to reduce the cooking time by 5 minutes or so.

Let brownies cool in pan for at least an hour. Cut into 16 squares.
Nutrition
Serving:
1
g
|
Calories:
198
kcal
|
Carbohydrates:
33
g
|
Protein:
2
g
|
Fat:
7
g
|
Sugar:
6
g