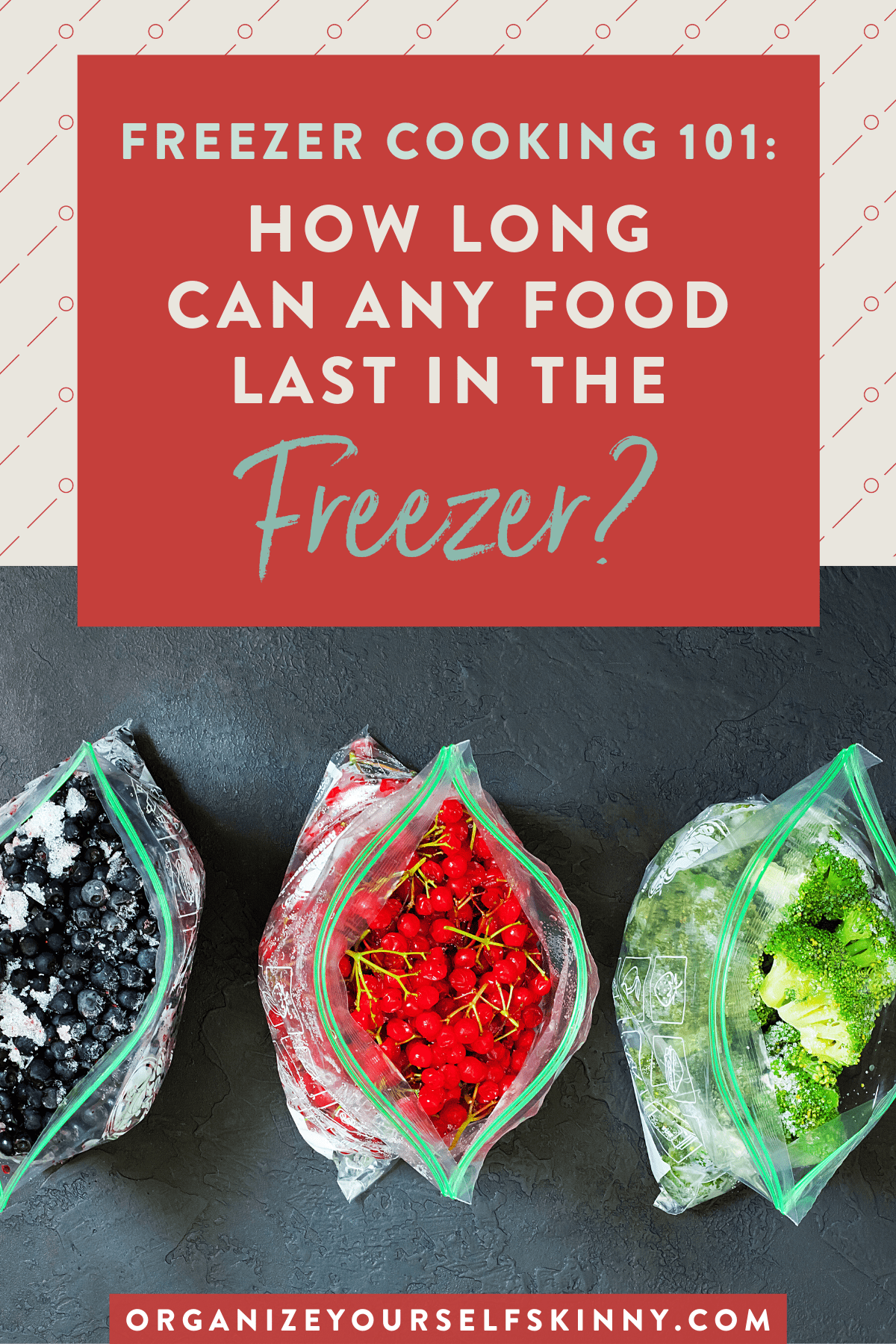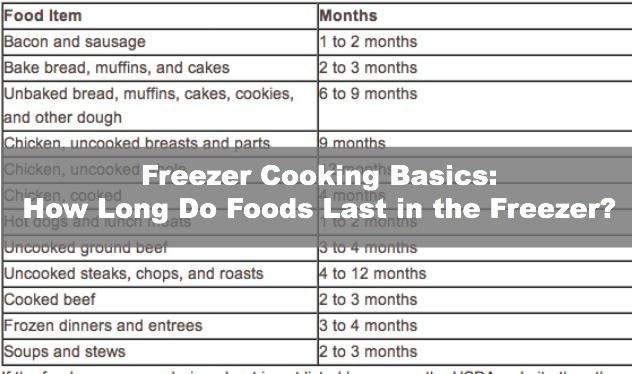 Click the links below to read Part 1 and Part 2 of the Freezer Cooking Basics Series:
Freezer Space, Containers, Labels, and Other Supplies
Foods That Do and Do Not Freeze Well
In my house food is prepped and prepared prior to going into the freezer. As I have mentioned before the foundation of my weight loss strategy is based on having a continuous rotation of healthy freezer meals on our menu plan. Therefore, foods typically do not stay in our freezer longer than 3 to 4 weeks at a time.
However, every now and then I come across a container that will have me scratching my head and wondering if it is still good. According to the United States Department of Agriculture (USDA) foods will keep indefinitely in the freezer. Therefore when we are talking about longevity we are focusing more on the food quality rather than food safety.
The freezer storage chart below sites information found on the USDA website along with my own experiences freezing food and meals.
| | |
| --- | --- |
| Food Item | Months |
| Bacon and sausage | 1 to 2 months |
| Bake bread, muffins, and cakes | 2 to 3 months |
| Unbaked bread, muffins, cakes, cookies, and other dough | 6 to 9 months |
| Chicken, uncooked breasts and parts | 9 months |
| Chicken, uncooked whole | 12 months |
| Chicken, cooked | 4 months |
| Hot dogs and lunch meats | 1 to 2 months |
| Uncooked ground beef | 3 to 4 months |
| Uncooked steaks, chops, and roasts | 4 to 12 months |
| Cooked beef | 2 to 3 months |
| Frozen dinners and entrees | 3 to 4 months |
| Soups and stews | 2 to 3 months |
If the food you are wondering about is not listed here or on the USDA website then the best thing you can do is thaw and check it for freshness. Trust your senses. If it doesn't look, smell, or taste right then throw it out.
Although, like me, I am sure it drives you nuts to throw food out. So in order to reduce waste and save money, you want to use up foods in the freezer sooner rather than later. Try to only make enough meals to last no more than 2-3 months, package properly, and always make sure to label freezer containers and bags with the contents and date.
One of the best ways to make sure foods in the freezer don't go to waste is to check the freezer first before putting together your menu plan. That way when you go shopping for groceries you are not purchasing foods you already have in the freezer.
Another way to keep track of the foods in your freezer is with a freezer meal inventory list. Personally I just use pen and paper but if you are looking for something a little more organized then check out this inventory list from the blog Once a Month Mom. It is my goal to move towards a more structured organized freezer inventory list but I just haven't got around to it yet.
Stocking your freezer with healthy freezer meals will help save you money while feeding your family homemade nutritious meals. However, to reap the benefits of freezer cooking you need to make sure your family eats the freezer meals put together otherwise your money, time, and delicious food will go wasted.