I love my FitBit. I am even wearing it in my photo from my introduction post as a writer here. Since using a few different apps and products, I have learned that awareness is just as important when it comes to the quality of your exercise as it is in regards to the quality, preparation, and consumption of your food.
We live in a time in which technology has an impact on almost everything we do. Sometimes technology can deter us from being healthy. People (adults and children alike) spend too much time online, in front of the TV or on our phones. But technology can also work in our favor when trying to lead a healthier life.
I have tested and used a variety of webpages, apps, programs and devices which I will be sharing with all of you. The first 2 devices here are the FitBit Flex Bracelet and the Aria Wi-Fi scale, which work hand-in-hand.
FitBit Flex Bracelet
There are a lot of different products on the market that are similar or comparable to the FitBit. I know my fellow contributing writer, Danielle has the force flex and loves it. At the end of the day, they help track and measure your activity or lack-thereof. Different models can do more or less than others. Some of the things these helpful devices measure are steps, distance, calories burned, stairs, sleep, and intensity of your activity level (light, moderate, active).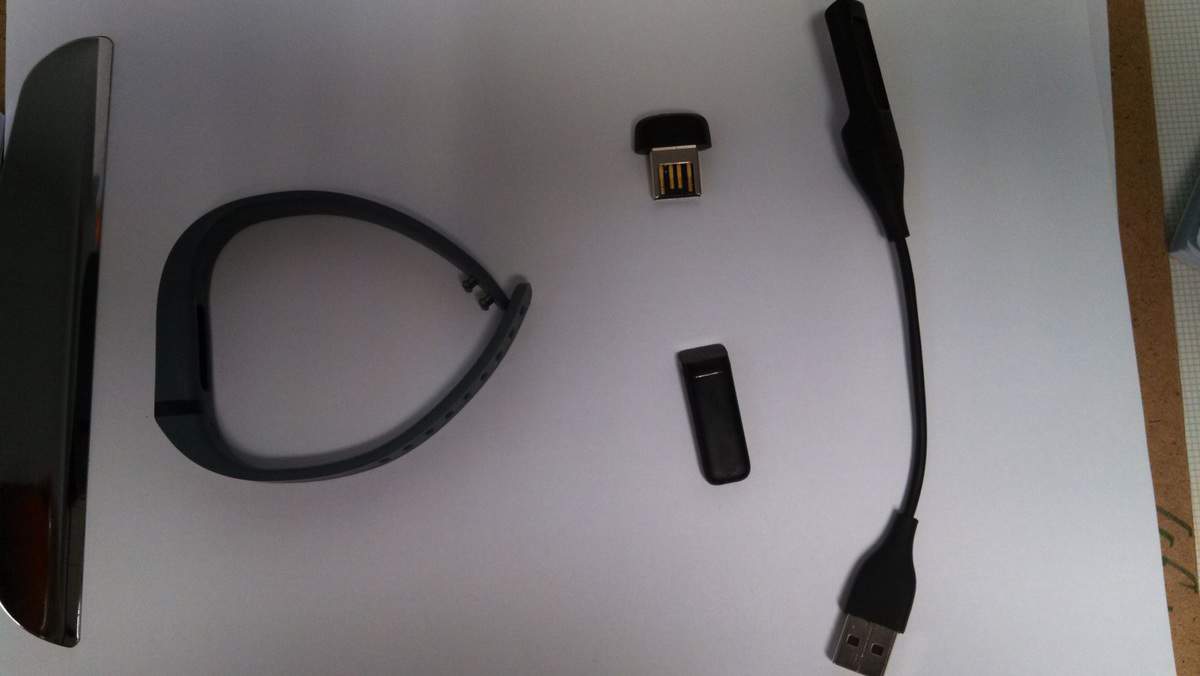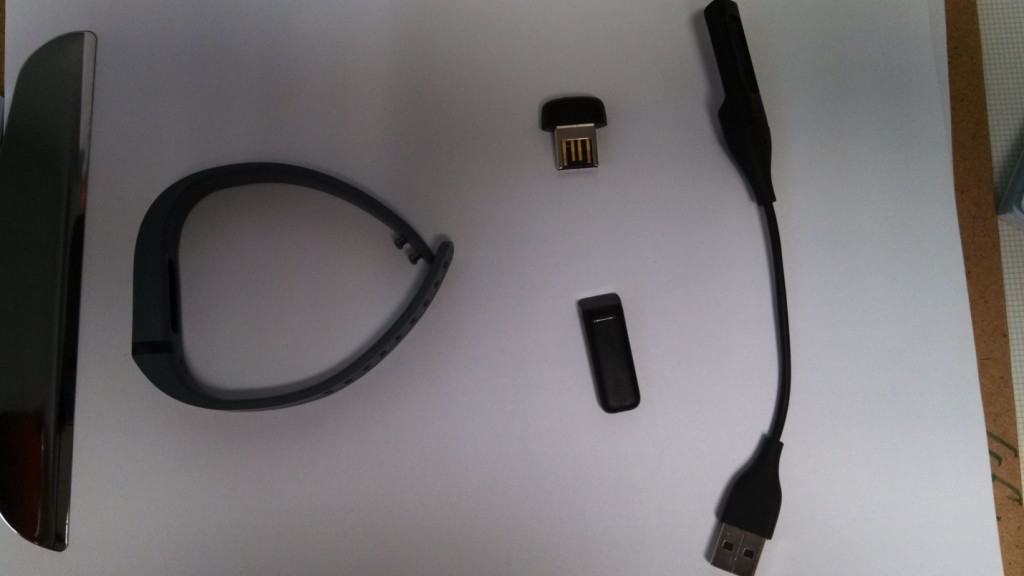 These are all the parts that come with the fit bit bracelet (there's also a spare bracelet that come with it as well)
Pros
Rechargeable
Portable
App (phone or ipad/tablet)
Computer
Alarm
Vibrates
Groups/Accountability
Connects with wi-fi scale
Sync through Bluetooth/phone
Works with myfitnesspal.com and other similar apps – I don't have to enter any data on multiple apps. They all work together and sync without me having to lift a finger. So I enter my food on myfitnesspal.com and step on the scale and when I pull up my profile for my fitbit, my weight, calories eaten are all automatically applied and calculated in comparison to the calories burned (measured by the fitbit flex).
Waterproof – I wear this all the time. In the shower, pool, beach…everywhere. I even wore it when I participated in the Dirty Girl Mud Run. It did get a little dirty – but it still worked! 🙂
Cons
Re-charge – You have to make sure that you re-charge it every few days. Unless you check the battery life, it can die with no warning. This really stinks if you are being competitive with friends or others.
Bracelet durability – you are given 2 bracelets when you purchase the fitbit flex. However, mine broke within months (and of course I couldn't find the backup). I do have to give the company credit. I was able to e-mail them and receive a replacement bracelet within weeks. Unfortunately, my color was sold out- but being able to use it was more important to me at the time. Two thumbs up for their customer service.
Cost – The FitBit Flex cost about $100.00. This is definitely an investment but it was worth it for me. However if my bracelet breaks again or I lose the charger, then I will need to replace those. So I will have to be careful.
Stock – I am not sure if this is still the case but when I went to purchase my FitBit, they were out of stock from almost every store! There was a 6 week waiting period. I ended up buying mine at Target.
Syncing – My fitbit was only able to sync via my computer until just recently. It is now compatible to sync through my phone now as well. I do still have some minor tech issues here and there such as delays in updating, eating up my battery but overall it is convenient, simple and easy.
Fashion – It doesn't exactly go with my "little black dress". So I will take it off for hours at a time if I am going out.
Allergies – some people have had allergic reactions to the materials in the newest bracelet that came out around the holidays. I have never had any issue though.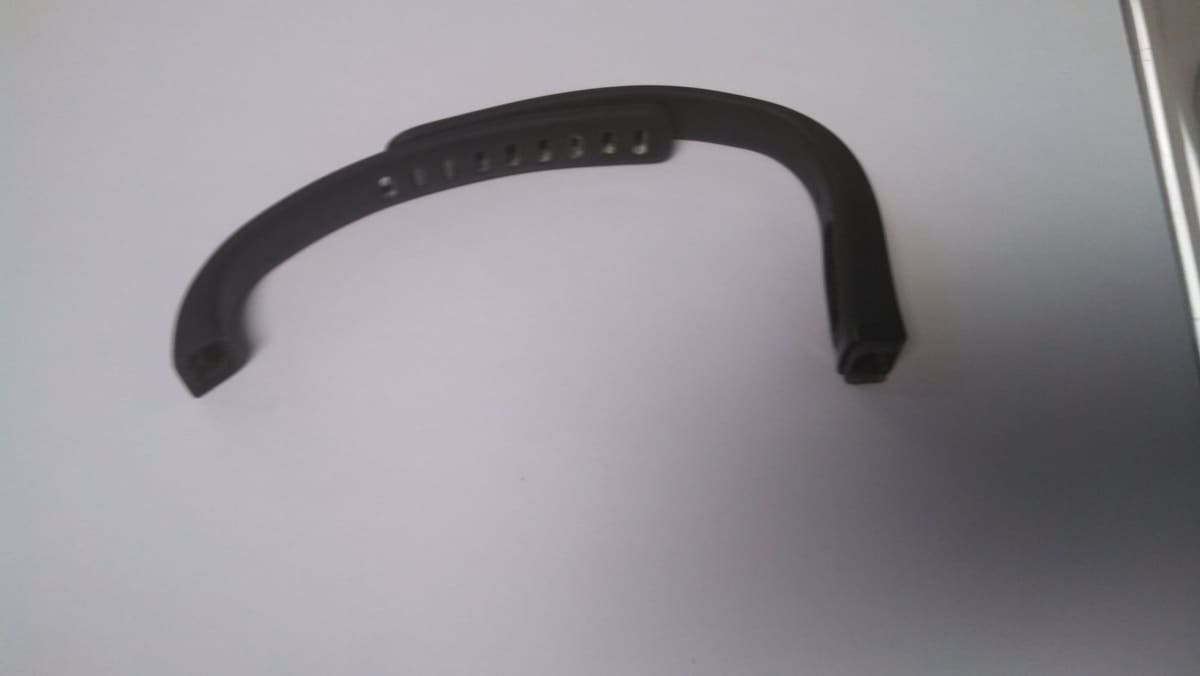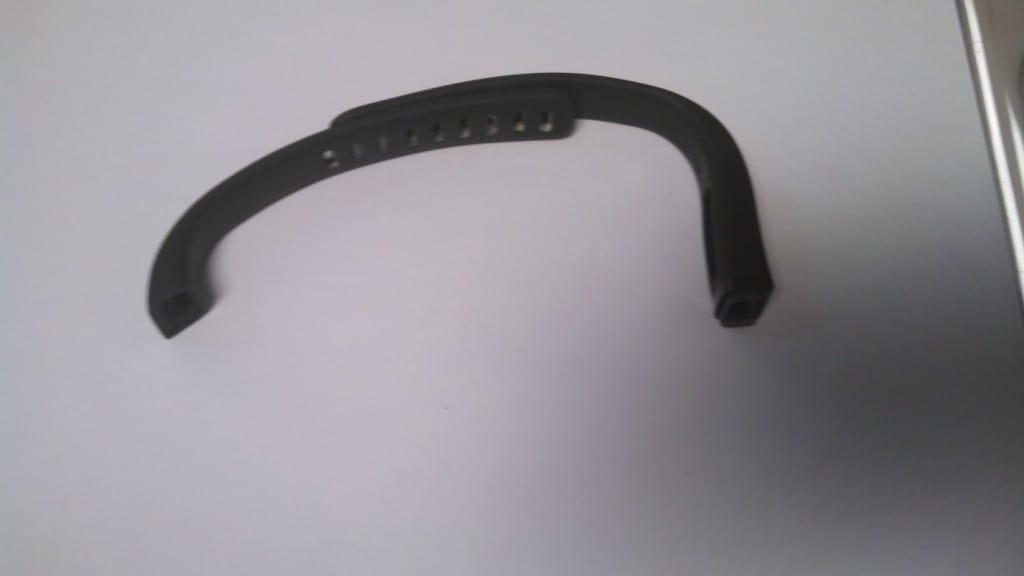 This is my old bracelet that broke after a few months L But it got me through the dirty girl and has definitely been worn a lot!
WiFi Scale
I purchased the Aria WiFi scale from Best Buy. It did cost around $100.00 but I think it is worth it! It measures weight and body fat. Then it automatically syncs it to my profile for my fitbit. Like I said earlier, I love how it links all the information automatically. : )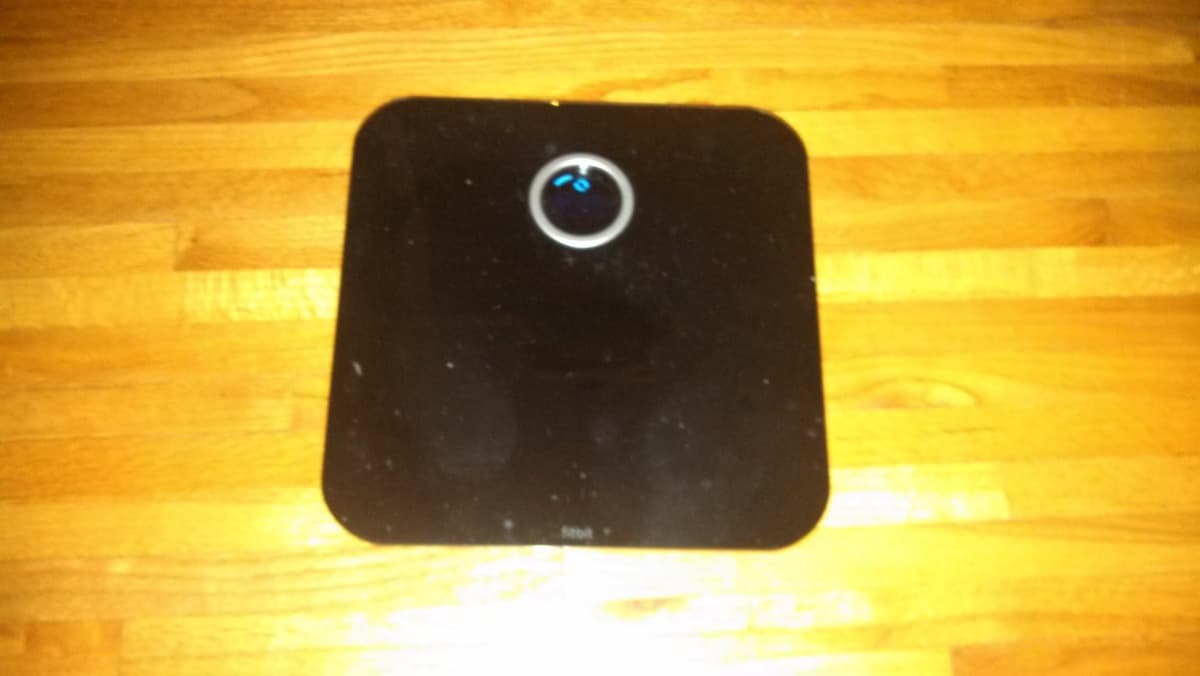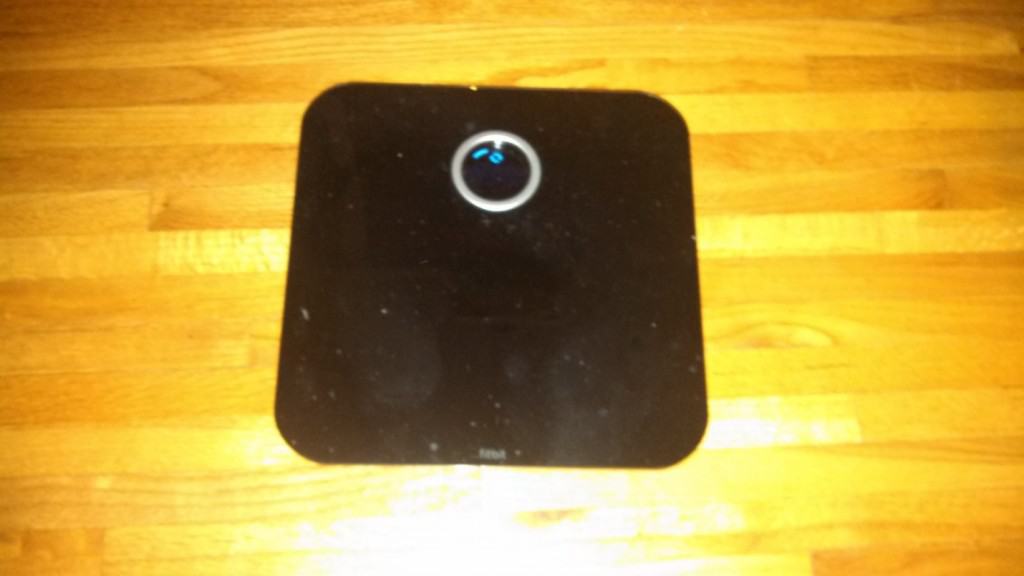 Sorry, I didn't clean it up before taking the picture. I hide it under a set of drawers so I never really "see it" other than the early hours of the morning…haha.
The future…
I really like how technology is able to help me in this journey. But I also see how technology changes so fast all the time. Pretty soon there will be another device, contraption, webpage or app that does the same thing and a little more. Current and future technology may be a little more expensive and so high in demand that you may need to be on another waiting list – but despite those details, there are devices such as these that work together to track, motivate your progress. Technology doesn't only hinder – it can help too!
Do you have a similar device? What do you like or dislike about it?
Get Instant Access to My Best Weight Loss Tips & Strategies!
Sign up now for a free step-by-step 7-day email course that I created exclusively for my email subscribers! That's you. I will teach the best habits, strategies, and insider tips so you can enjoy a lifestyle that encourages and supports weight loss! Stop relying on willpower and take control back over your life! You can do this. Let me help!