Reading food labels is time-consuming, but it can truly help you make small changes that will help make your diet more healthful. If you missed my post about reading food labels, check it out here. Once you get the hang of what to look for, it does get easier. But to help you out even more, I'm offering a regular monthly series covering different foods we all buy at the grocery store on a regular basis. If there is a food you want me to do a comparison for, just let us know! You can also check out my previous comparisons on yogurt, frozen treats, and bread.
This month I am comparing granola bars. Granola bars a go-to snack for many people, and not just kids. They are quick, portable, and satisfying when you need a healthy snack. However, all granola bars are not as healthy as they sound. This was definitely my toughest comparison challenge so far. Most of the granola bars on the market have added sugar in them. I truly could not find many options without this stumbling block. So even though I am presenting a great option for granola bars here, you still need to take into account the sugar grams. If you have the time, you can always make your own granola bars. Tammy did a great granola bar challenge post which you can read here. We also provide a list of nutritious homemade granola bar options at the end of this post. Also, just to be clear, I strictly looked at bars with granola in them. I did not look at plain protein bars, fiber bars, or energy bars.
I used the ShopWell app to help me out with this comparison. If you want to learn more about ShopWell and what it can do, check out this post .
Bad Choice
Quaker Chewy Granola Bars
Ok, who else grew up on these? Yep, they were around my house all the time. I have even purchased them for my own childre n…that is until I did this investigative grocery shopping comparison. Where to start with these granola bar disasters? I guess with the good. They are made with whole grains, as we see the word "whole" in the ingredients list several times. They also have a decent amount of fiber, as in 3 grams. 100 calories for a bar is also very reasonable. Now comes the bad stuff. Look at all of the different added sugars! We have brown sugar, sugar, corn syrup, invert sugar, and molasses. There are also artificial ingredients in these bars in the form of caramel color, sucralose (artificial sweetener), and it even says "artificial flavor" right in the ingredients list too. Just the length of the ingredients list alone is enough to scare me away. Even though these are popular and relatively cheap, we really should take these off of our grocery lists. There are much more wholesome options out there.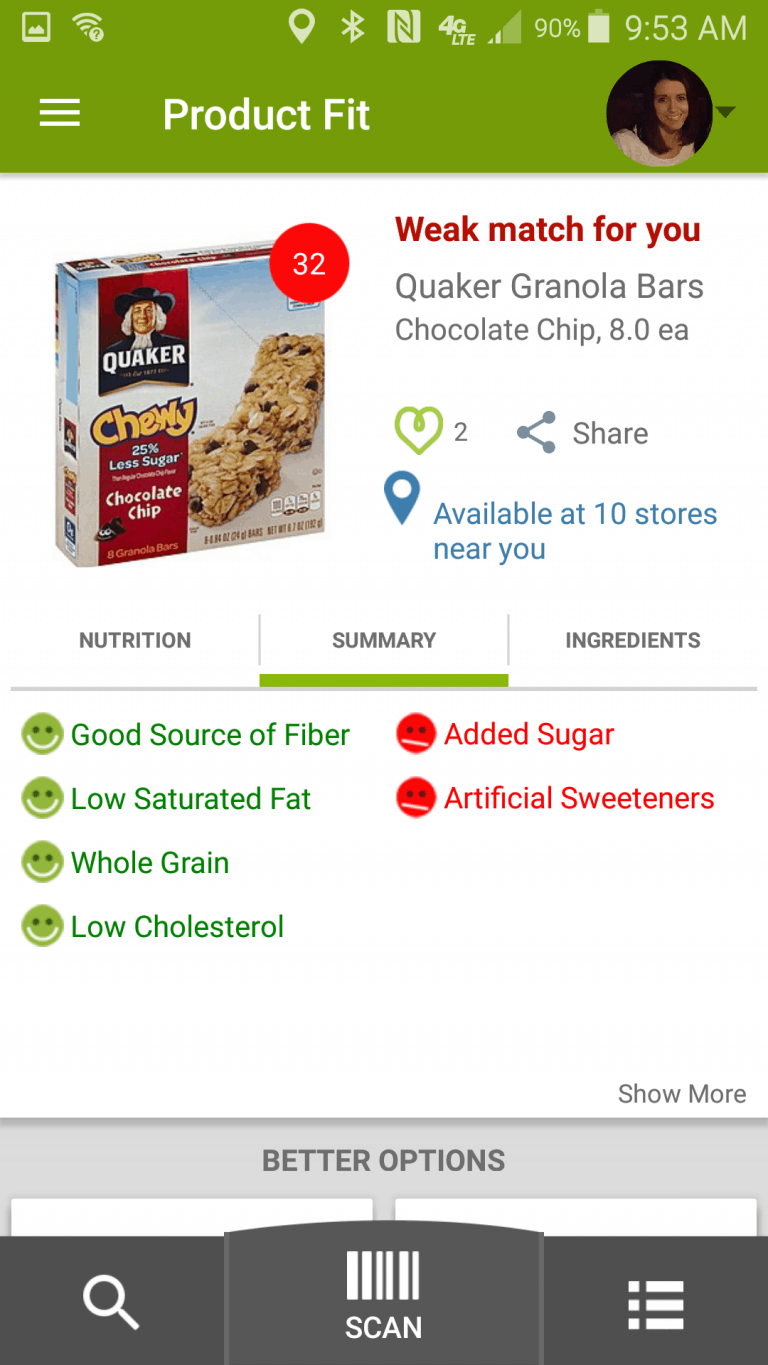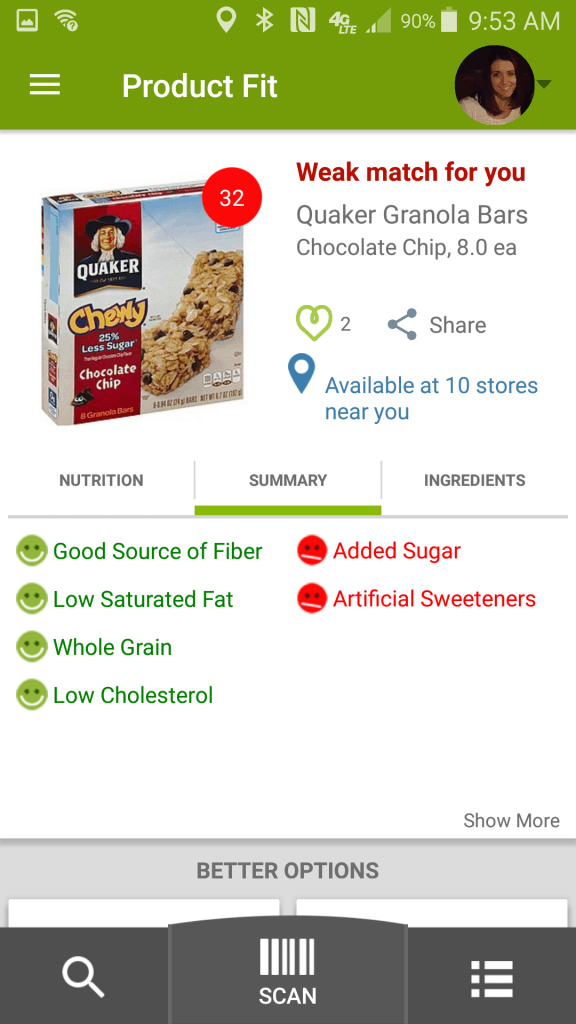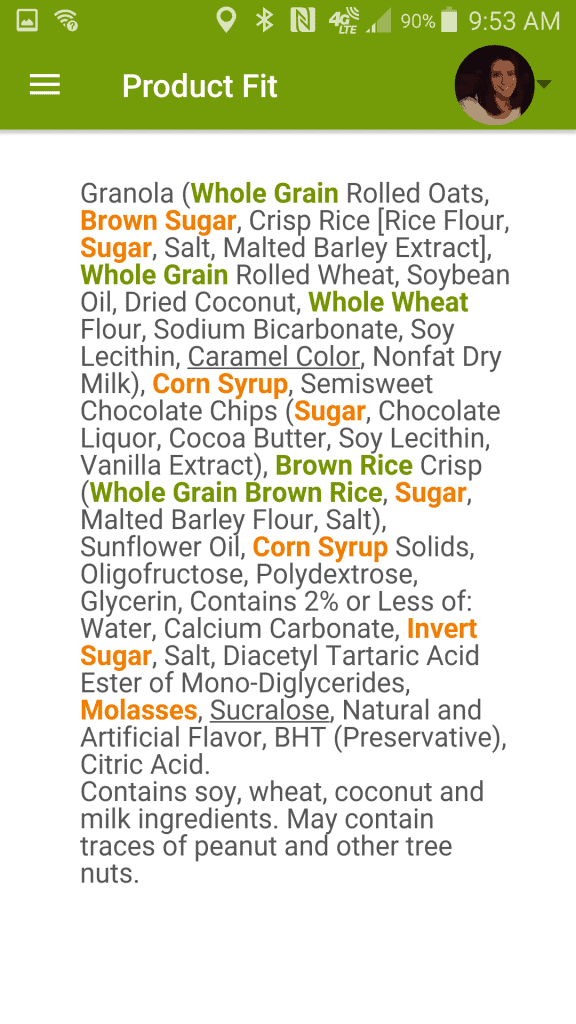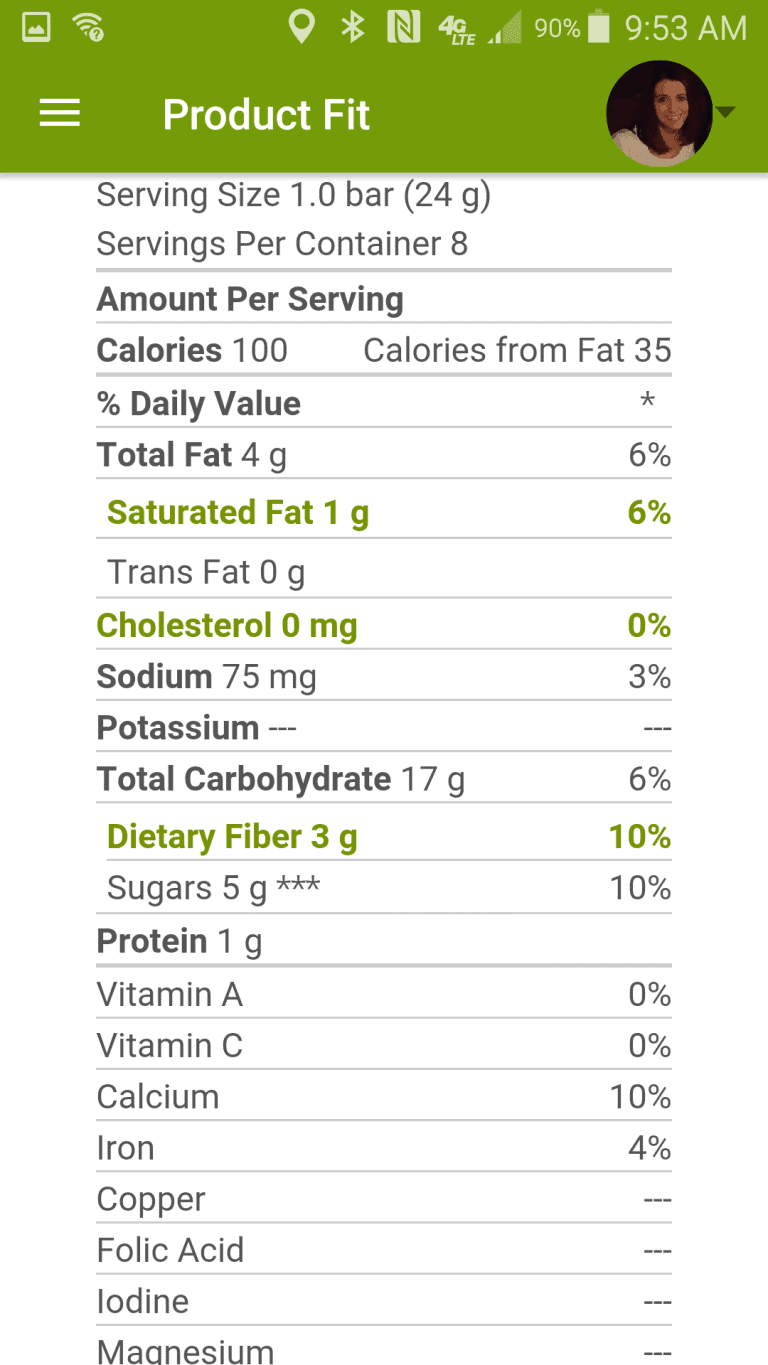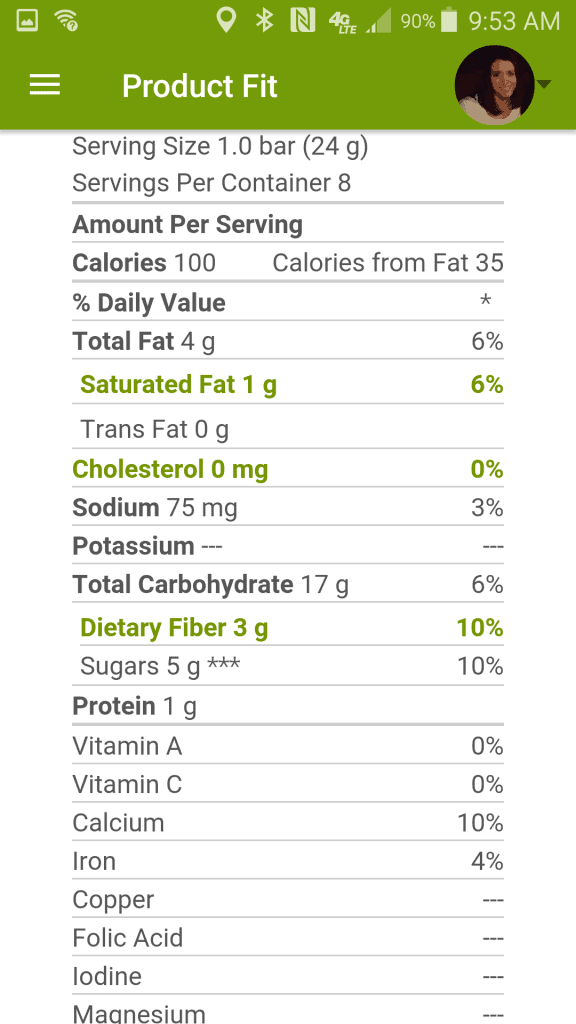 Good Choice
Cascadian Farms Organic Chewy Protein Bars
I definitely did not pick these because they are organic. Remember that organic does not automatically mean healthy, but it's nice that these bars have all organic ingredients. For one of these you are looking at 250 calories. But the extra calories are worth it here for the 3 grams of fiber and 9 grams of protein. Plus the ingredients lists is short and sweet, all wholesome, natural ingredients. As I said in the intro, most of the granola bars I looked at had added sugar, and these are no exception. There is honey and tapioca syrup added, so you need to take that into account, but overall these are a better option than the Quaker bars.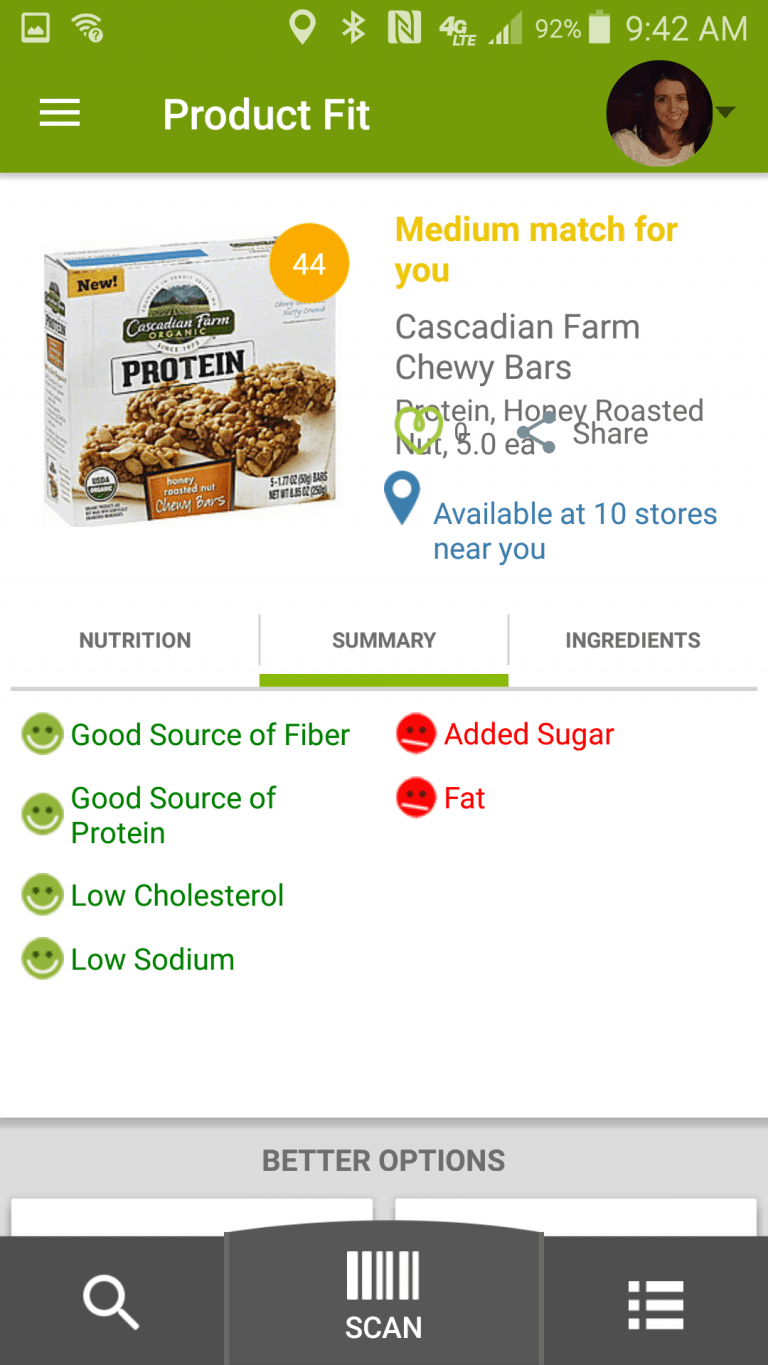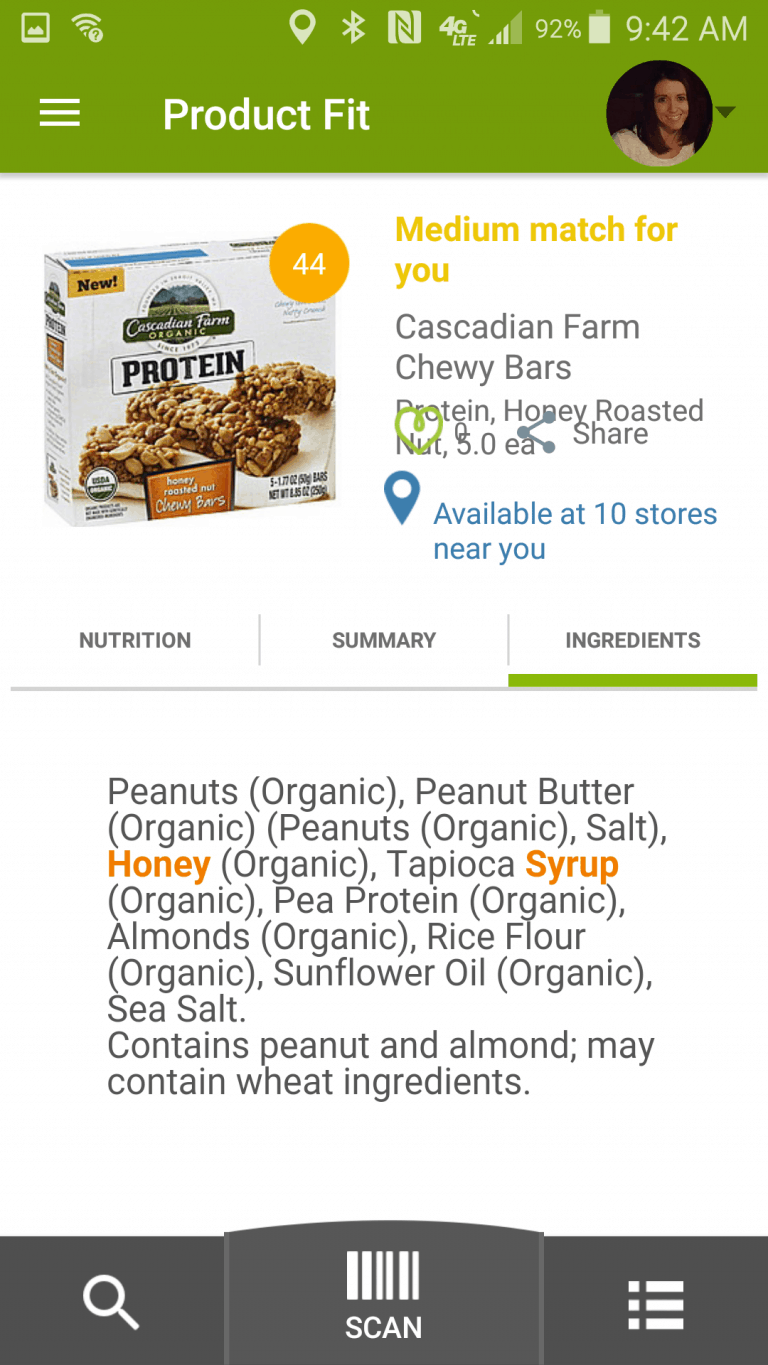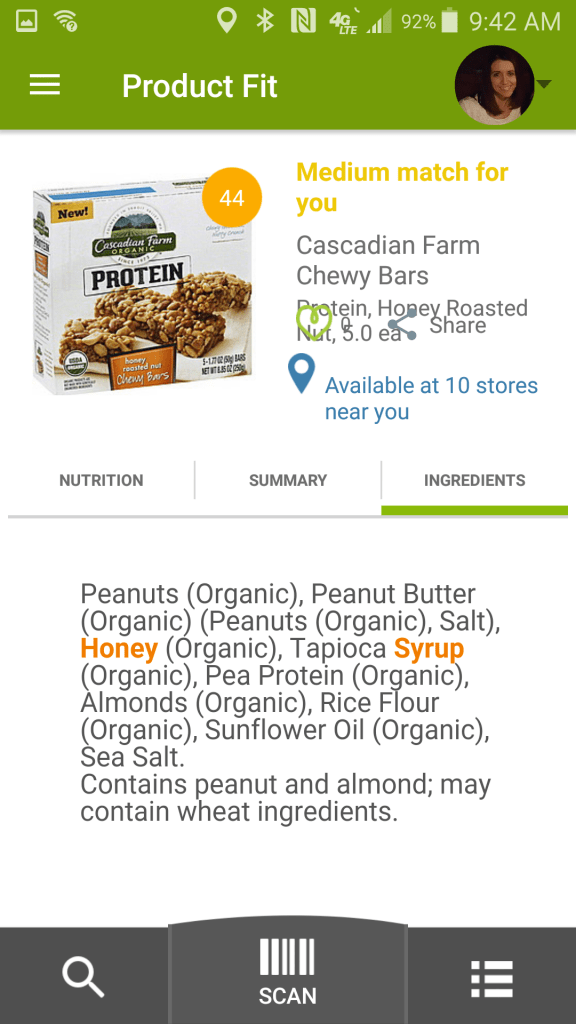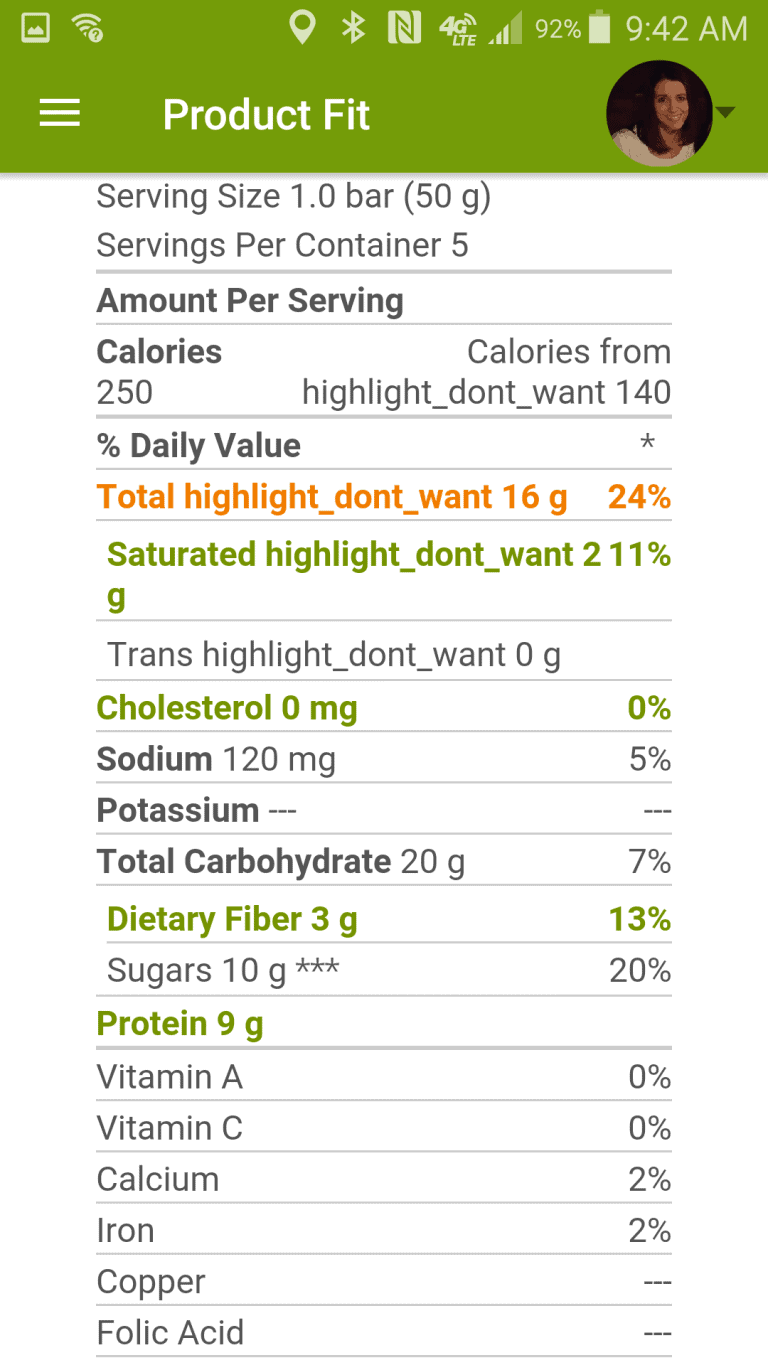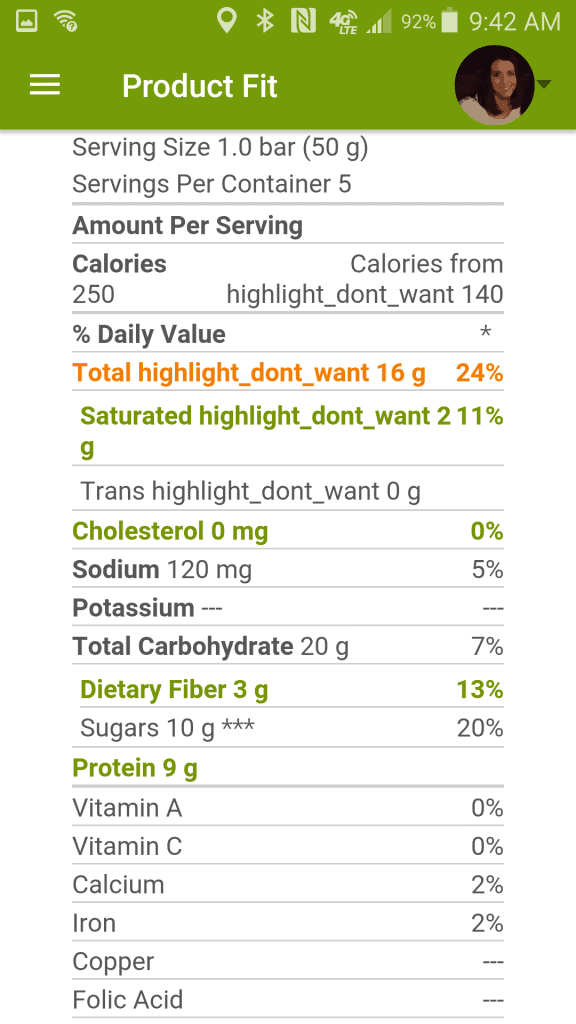 Best Choice
Gnu Foods Fiber Bars
These bars are whole grain and full of fiber, as you might have guessed from the name. These bars will give you 130 calories, 12 whopping grams of fiber, and 3 grams of protein, so it should be a pretty satisfying snack. Now let's talk ingredients. These bars are made with a nice blend of whole grains. These are literally the only granola bar I found with no added sugar—hooray! Now when you look at the nutrition label, you will see that there are 11 grams of sugar listed. However, the particular flavor I looked at (orange cranberry), are chocked full of real dried fruit, including raisins, plums, and cranberries. So a lot of the sugar grams are coming from those, but no added sugars or syrups to be found anywhere.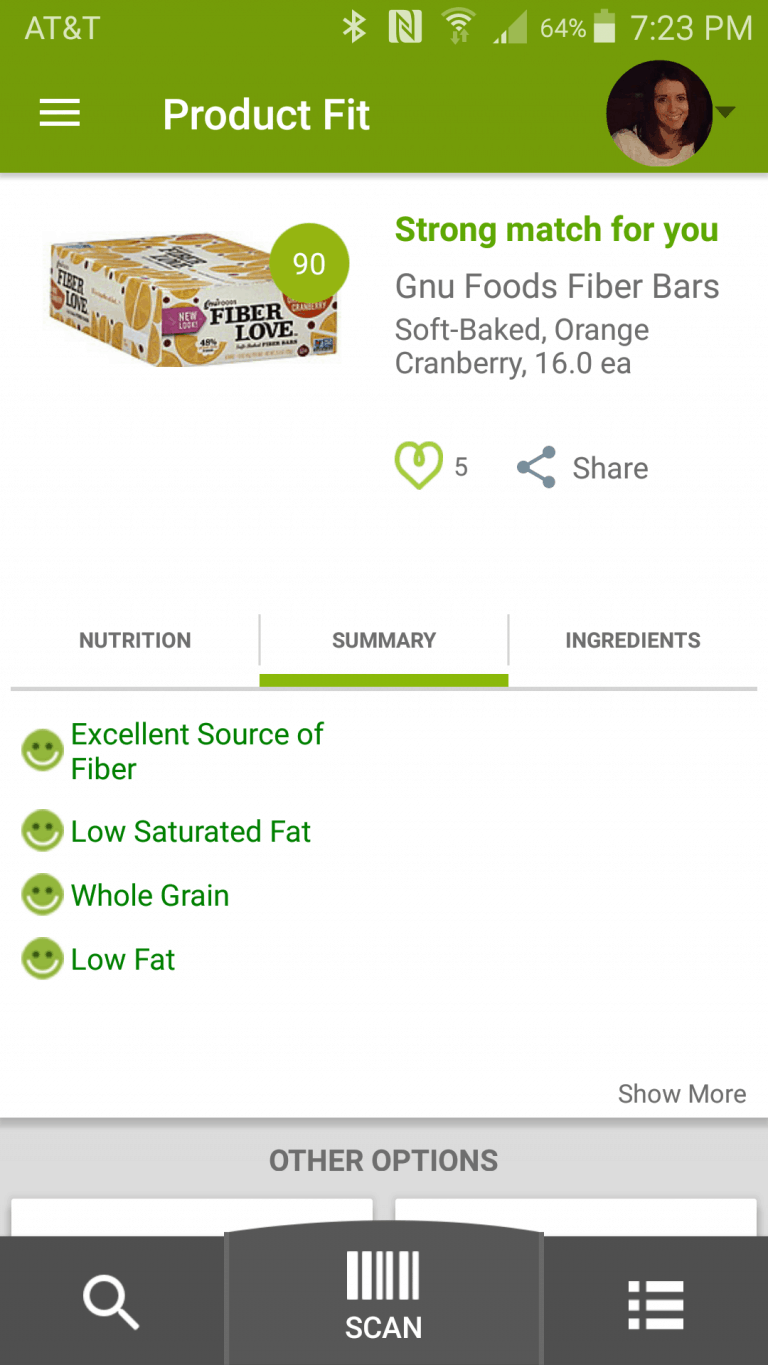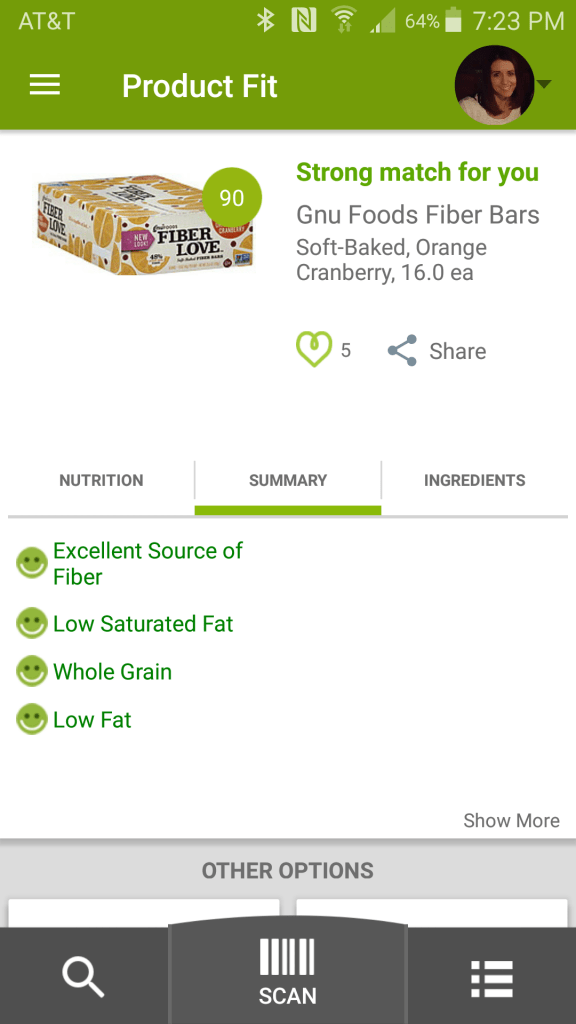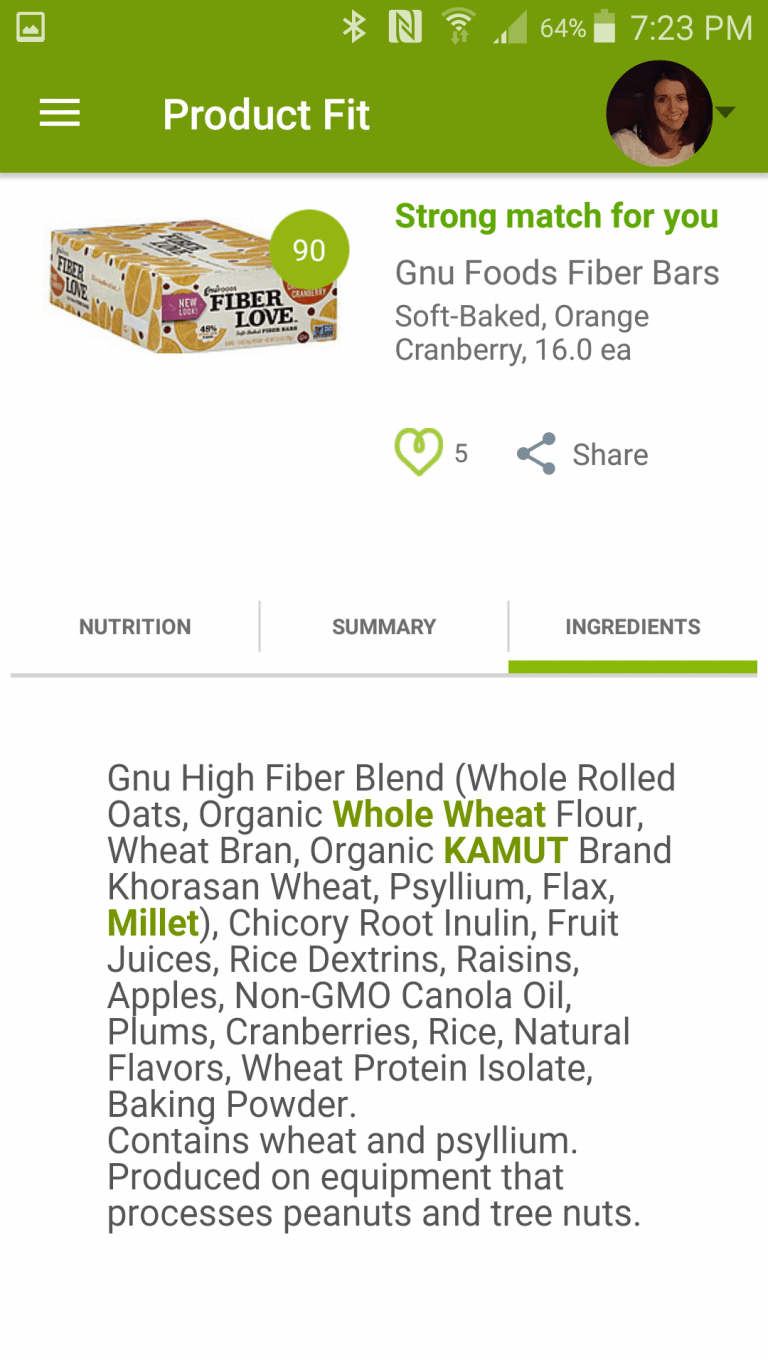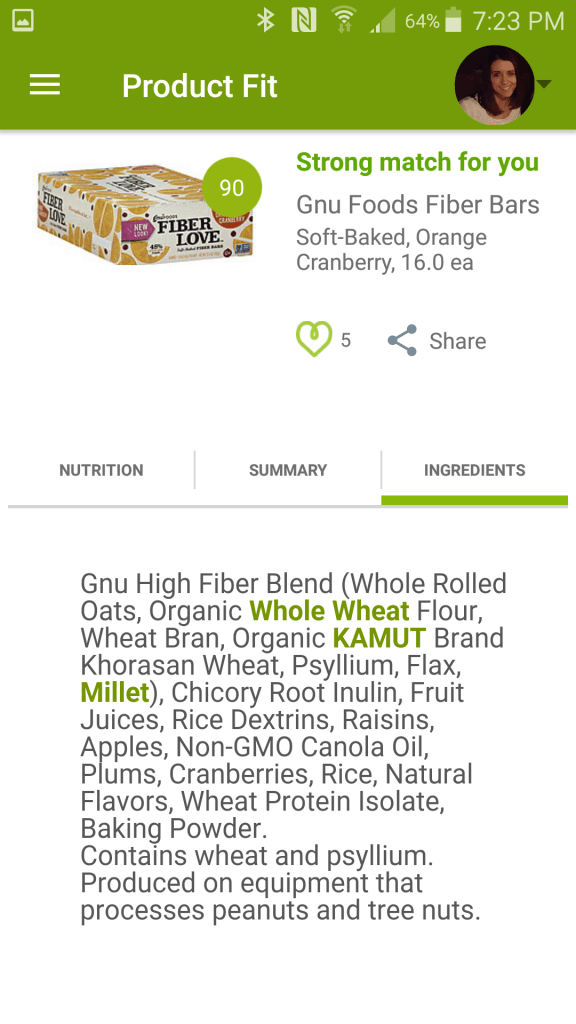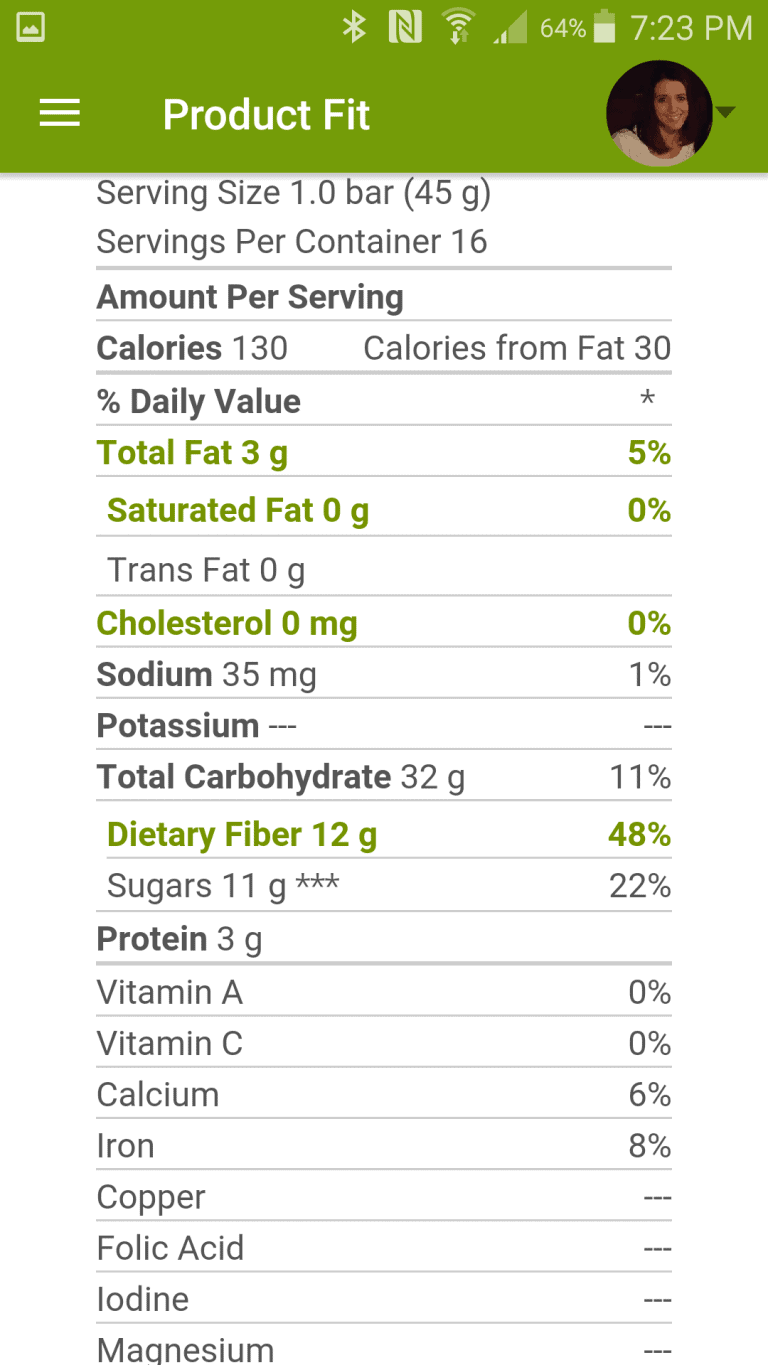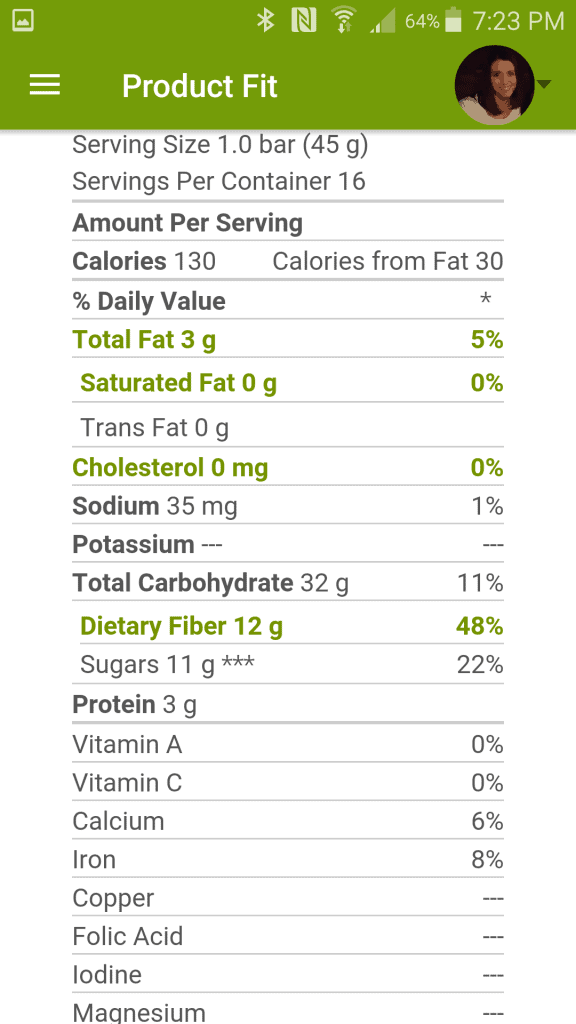 Granola bar shopping has always frustrated me. I go to the grocery store, and stand in that aisle reading labels for 10 minutes, only to throw the old standby in the cart because I can't find a healthy, wholesome option that meets my criteria. It took a little searching, but I think I finally found a granola bar that I feel good about feeding my kids and putting into my body.
Your best bet is make homemade granola bars whenever time allows. Here's a list of healthy homemade granola bar recipes.
Fall Harvest Granola Bars by The Seasoned Mom
Soft and Chewy Granola Bars by Running With Spoons
Peanut Butter Chocolate Chip Granola Bars by Veganosity
Healthy Almond Chocolate Chip Granola Bars by Cookie and Kate
No Bake Workout Bars By Skinny Ms.
Healthy 5-ingredient Granola Bars by the Minimalist Baker
Blueberry Vanilla Greek Yogurt Granola Bars by Half Baked Harvest
No Bake Superfood Granola Bars by Domestic Gothess
Make Your Own KIND Bars by Eat Yourself Skinny
No Bake Peanut Butter and Chia Seeds Granola Bars by Well Plated by Erin
Healthy Quinoa and Chocolate Chip Granola Bars by iFoodreal.
Apple Peanut Honey Quinoa Granola Bars by Simply Quinoa
5-Ingredient Quinoa Granola Bars by Simply Quinoa
Chew Cherry Almond Granola Bars by Andie Mitchell
Cranberry Coconut Granola Bars by Andie Mitchell
Get Instant Access to My Best Weight Loss Tips & Strategies!
Sign up now for a free step-by-step 7-day email course that I created exclusively for my email subscribers! That's you. I will teach the best habits, strategies, and insider tips so you can enjoy a lifestyle that encourages and supports weight loss! Stop relying on willpower and take control back over your life! You can do this. Let me help!