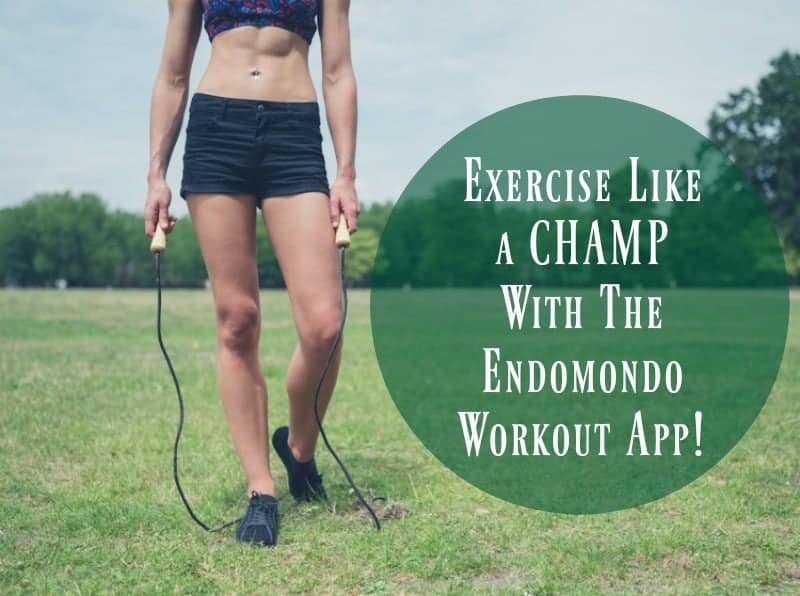 Next up on my list of fitness apps to test out: Endomondo. What a fun name to say out loud! Anyway, this one kept coming across my path, just screaming to be tested, so here goes!
First, I always look at the description of the app to see what it claims to do. It has to live up to this description in order for me to consider it a credible and worthwhile app. Endomondo claims to be a fitness tracker and personal training app. It tracks workouts using GPS, and can pretty much track any sport. You can get all kinds of stats, including duration, speed, distance, and calories. The app gives you audio feedback, and you can synch it with other apps as well. There is a place for you to set goals and keep a training log. The app is capable of monitoring your heart rate with a Bluetooth heart rate monitor. You can connect with friends for further motivation, and participate in challenges to win prizes. There is the option to upgrade to premium for $2.50 a month. This would give you a personal training plan for running a race, more in-depth stats, weather info, other motivating features, and eliminates ads. Wow, this app has the most involved description of any fitness app I have tried so far. That's a lot of stuff to claim!
The Endomondo app is a free download. Once you have it downloaded, familiarize yourself with all of the tabs, because there are quite a few. The one you will probably use most often is the Workouts tab. This is where the app can track your workout. You choose which stats appear on the display. This can include duration, distance, pace, speed, average speed, average pace, calories, heart rate, average heart rate, goal, cadence, and hydration. Select which sport you are doing. The list includes just about anything, from aerobics to walking to softball. The GPS tracker takes care of the rest! Or you can manually input a workout yourself.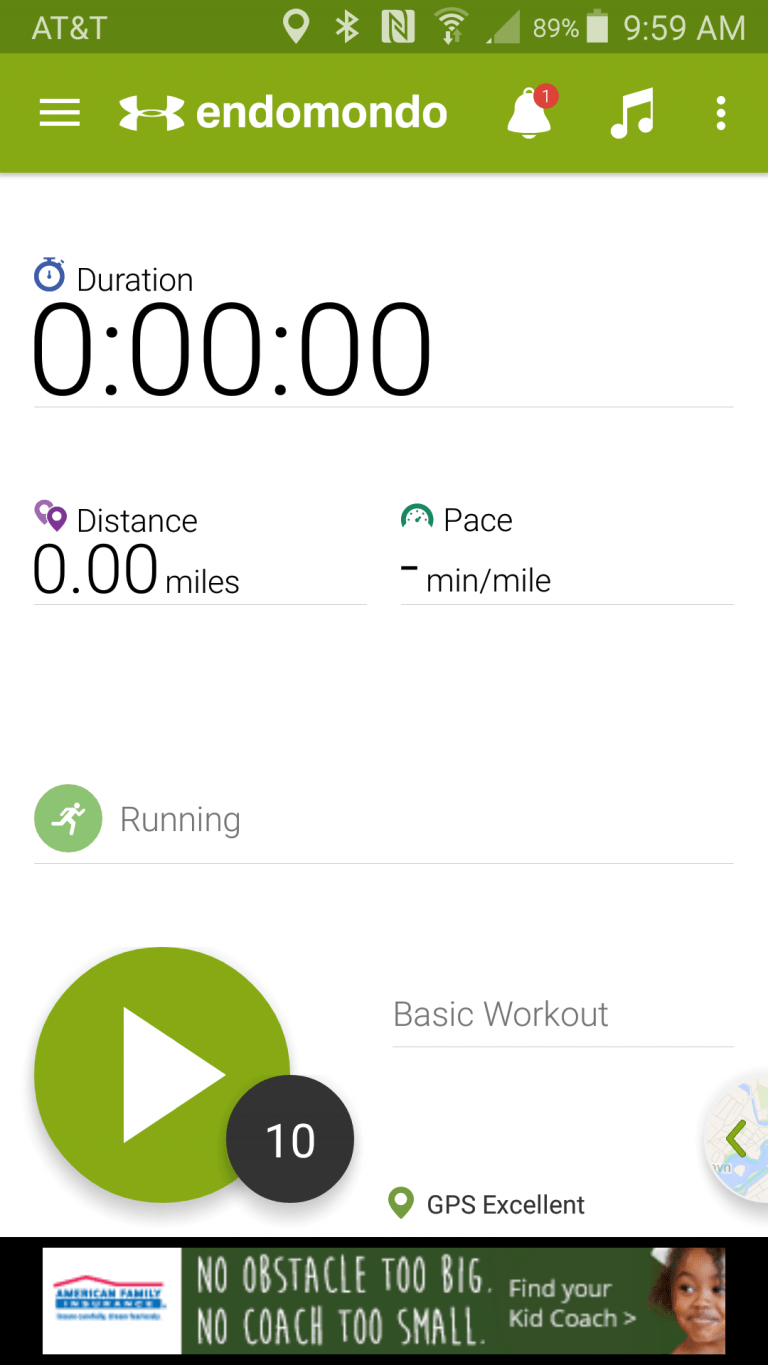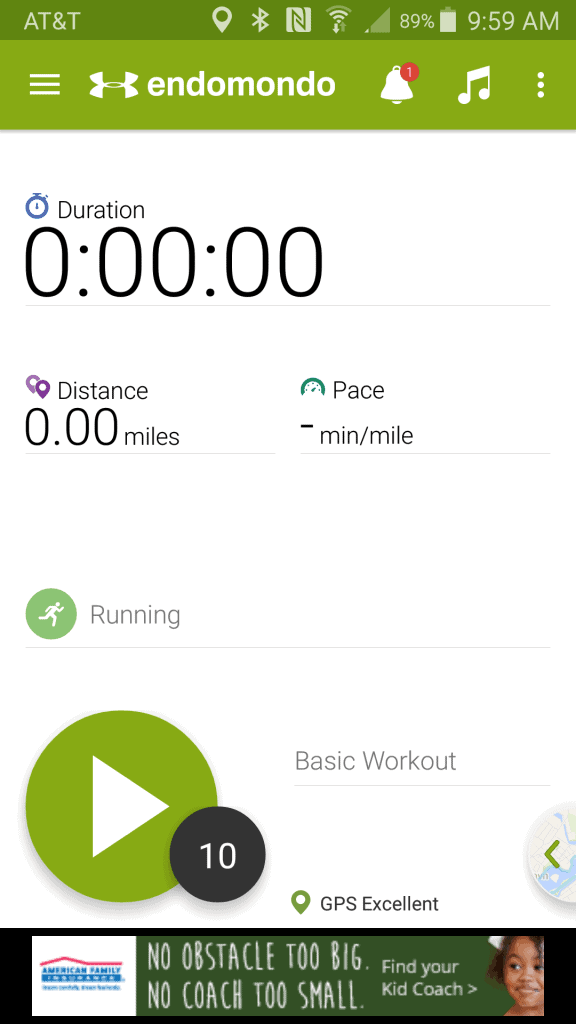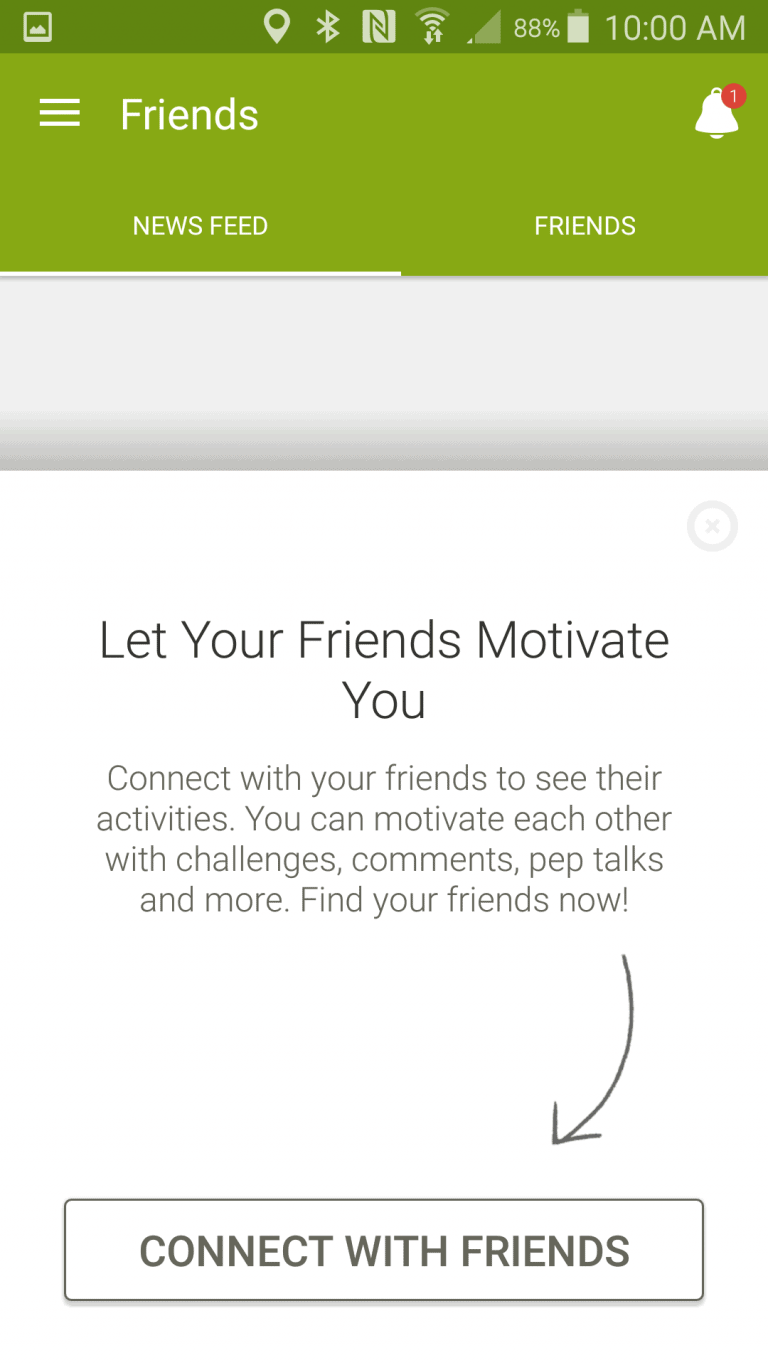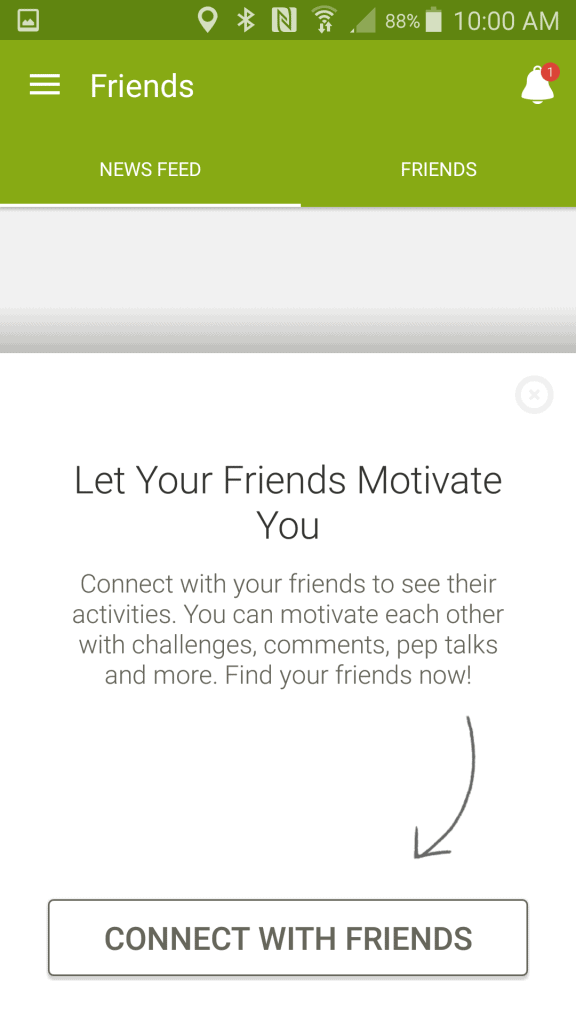 The Friends tab is where you can connect with friends from your social networks on a news feed to motivate each other. This is a fun feature. I couldn't help but think that it would be a great place for you and your fitness-minded friends to post solely about your workouts without annoying the rest of the world on Facebook!

The history tab will show you your past workouts. If you want to see statistics here though, you will have to upgrade to premium.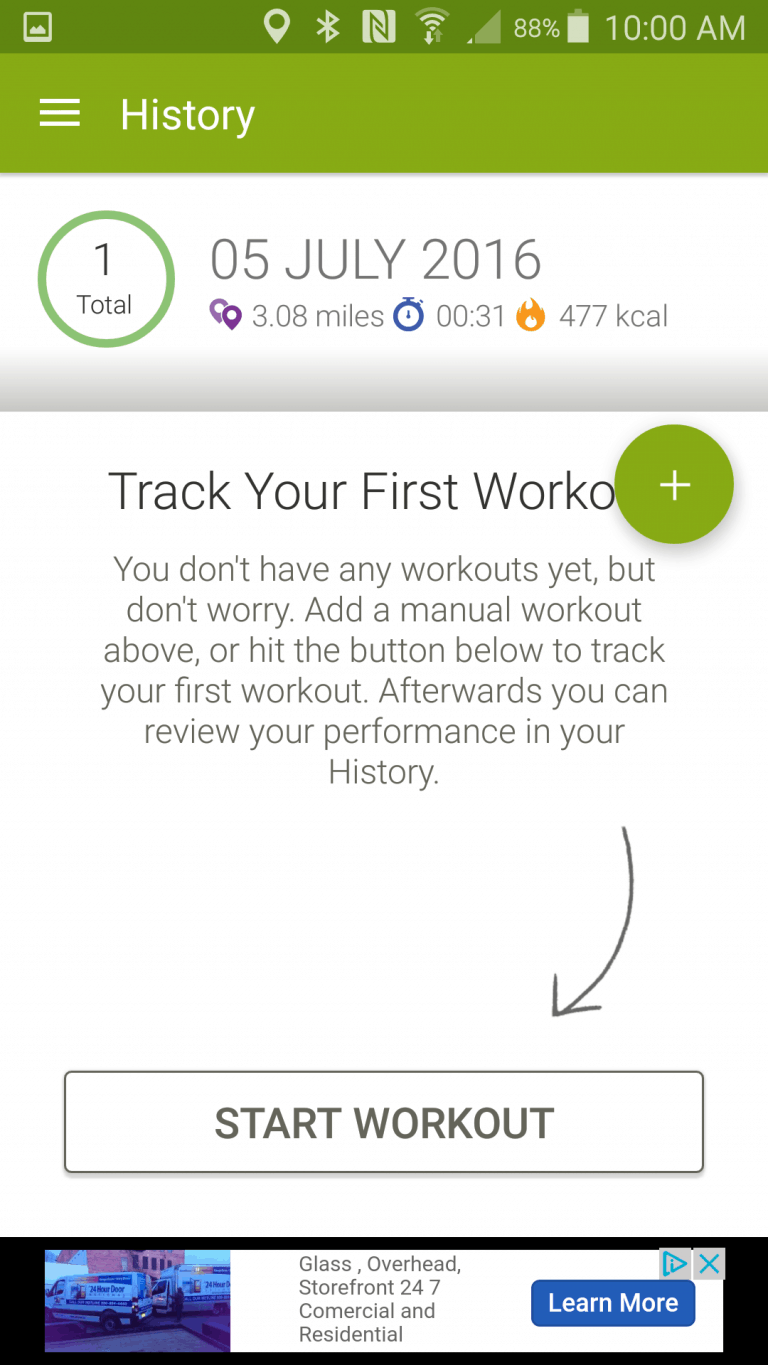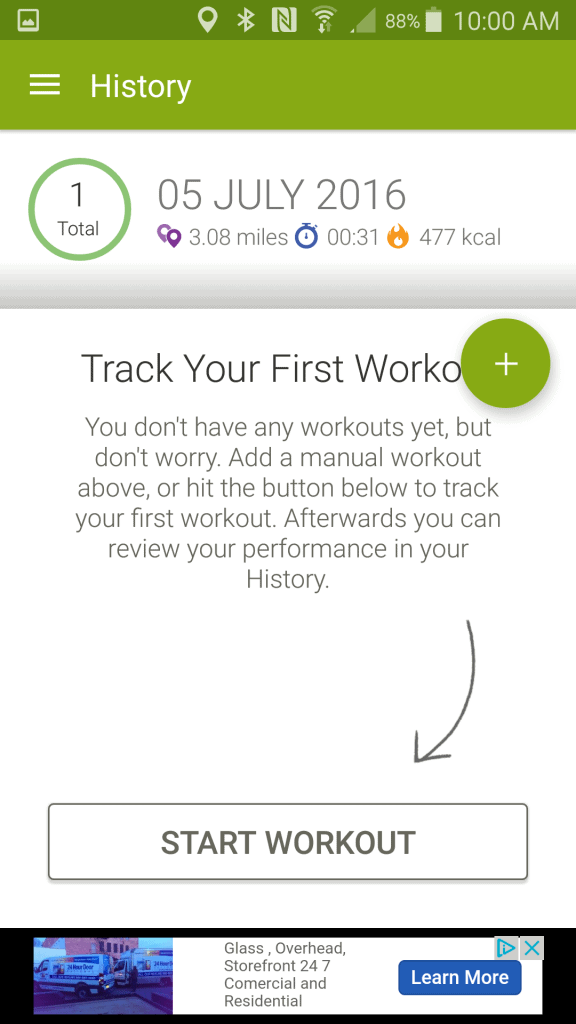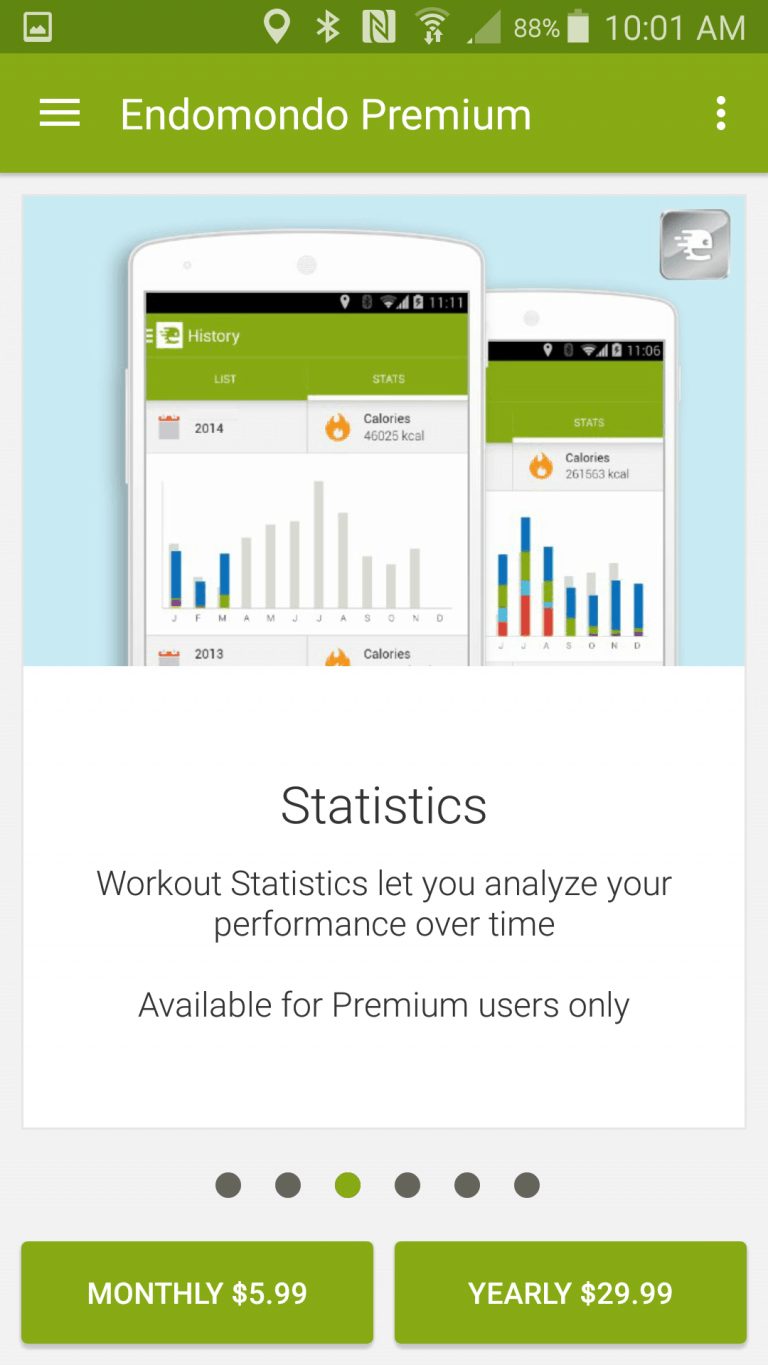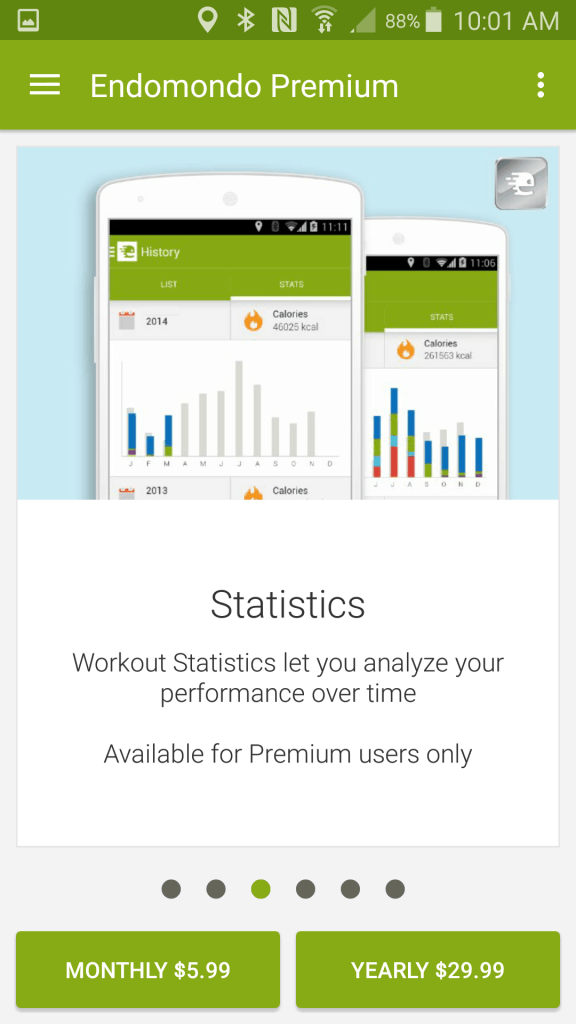 The training plans tab is strictly for premium members. This would be a nice option if you were training for a race and needed a scheduled plan made for you.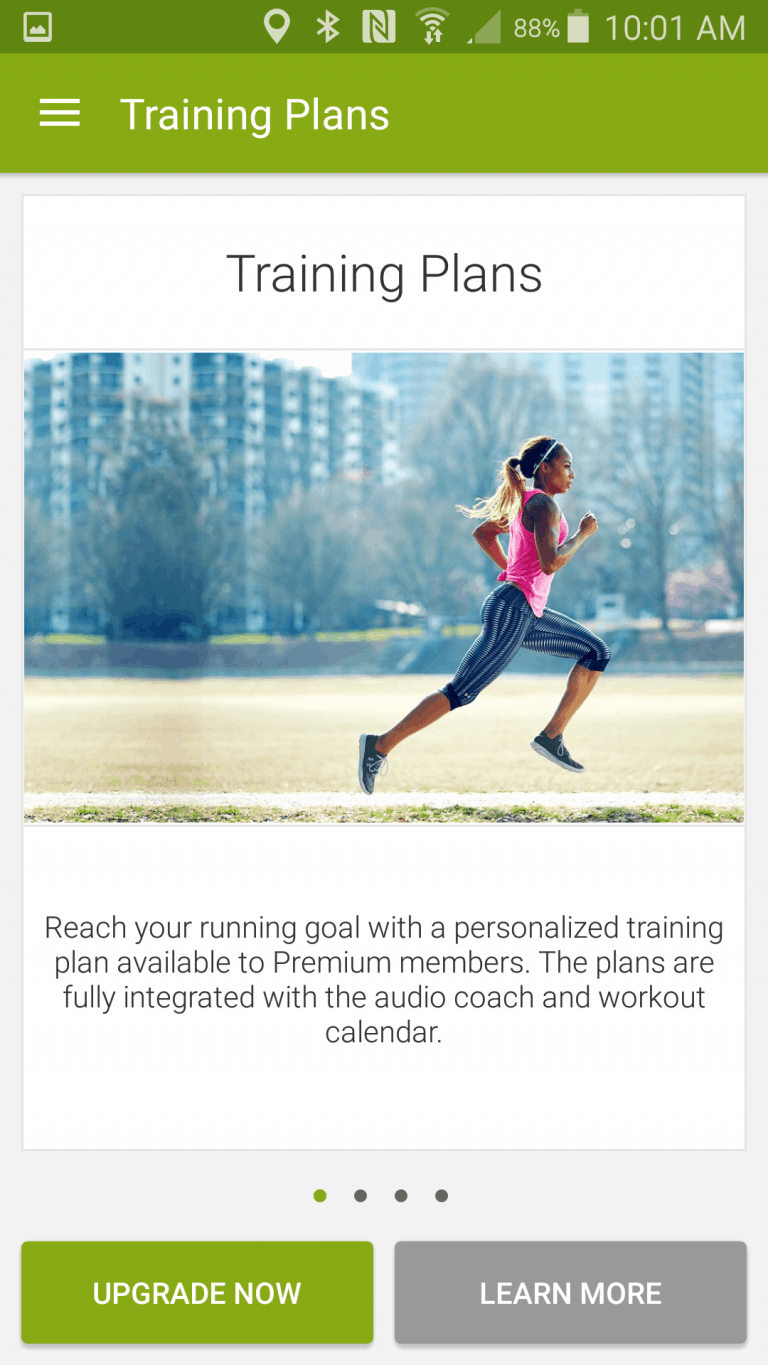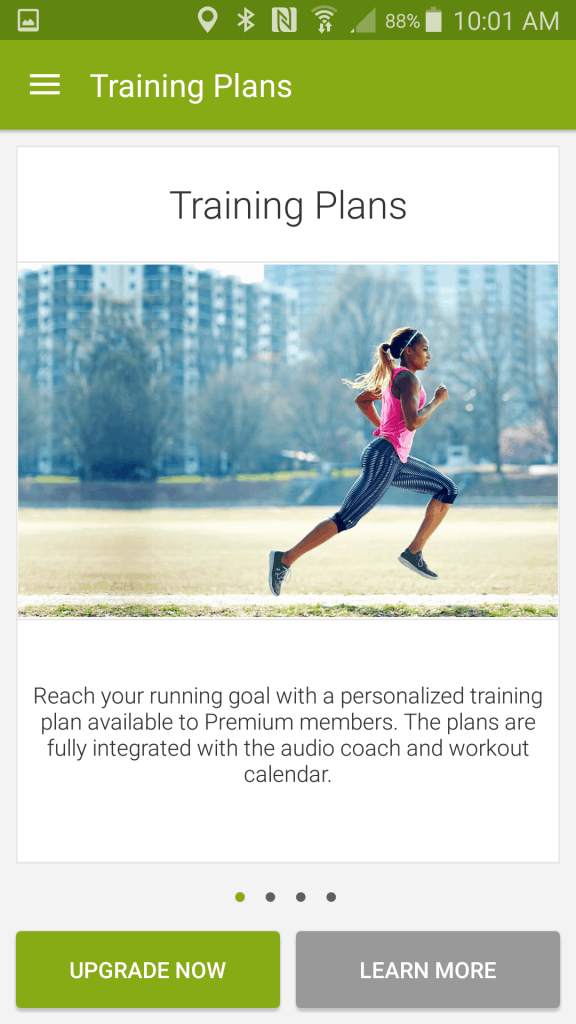 In the Commitments tab, you can set goals. You choose the type of goal you want to make – – distance, workouts, duration, or calories. You set your goal time and which sport you are going to be doing to reach your goal. I just love that they call this commitments instead of goals. It sounds like you are going to do it for sure, rather than possibly achieving it.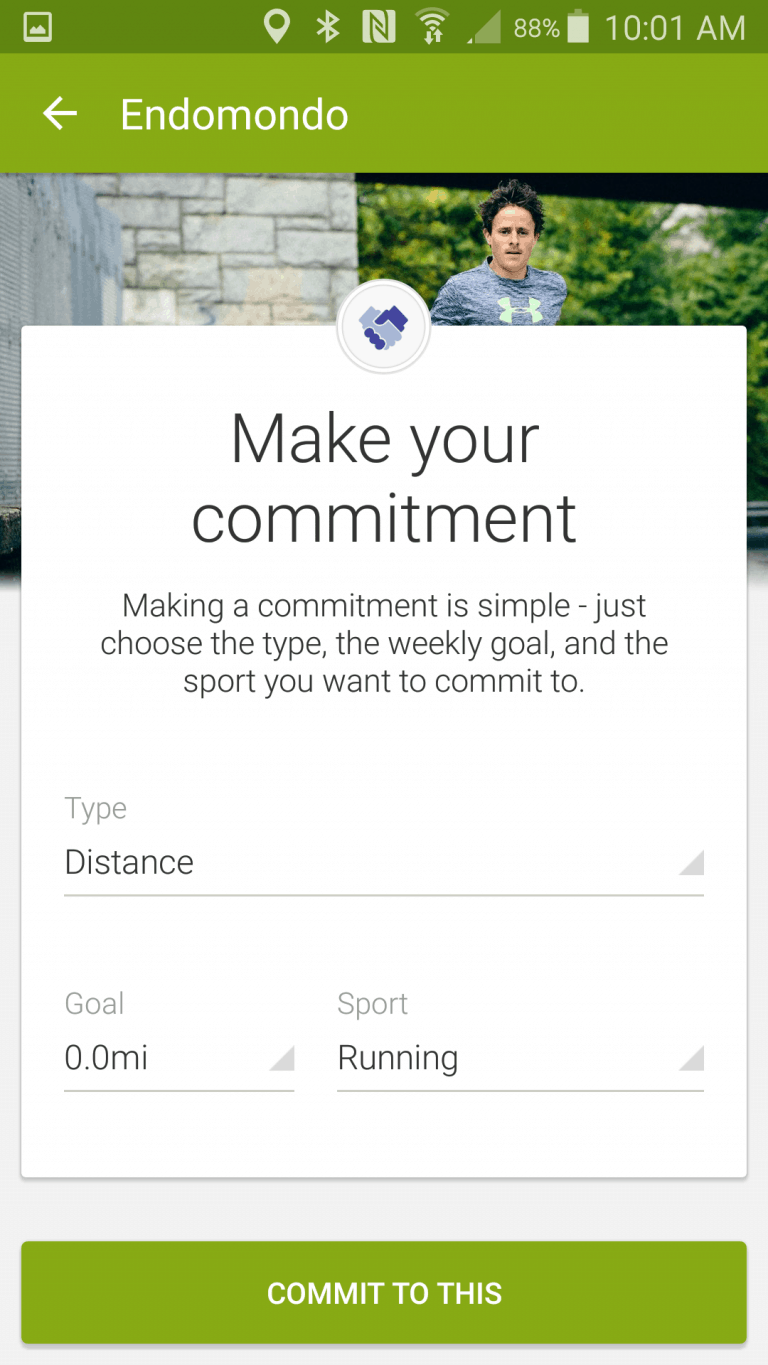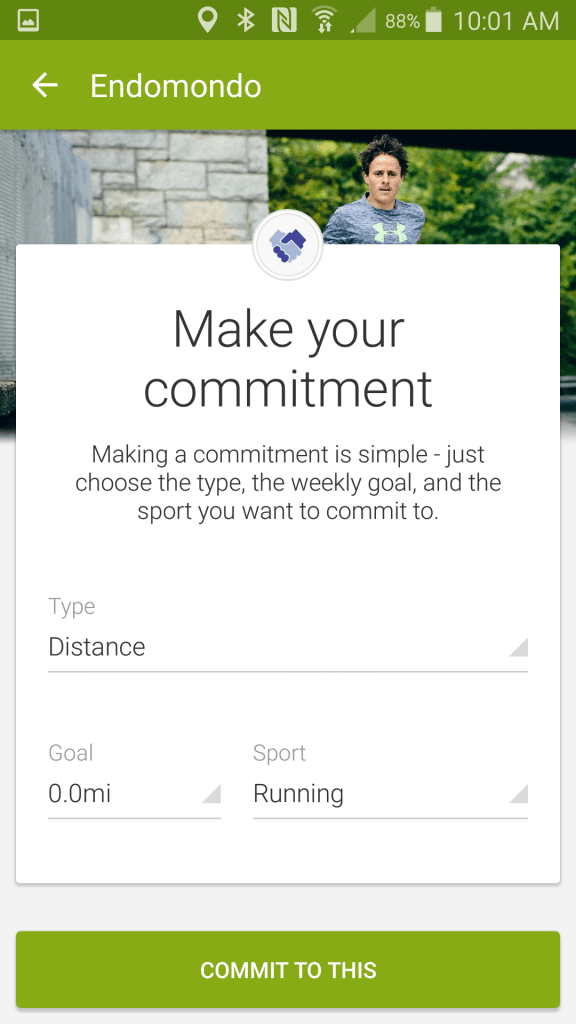 The Challenges tab is probably my favorite feature of this app. This is why it is so important to connect with friends. You can start a challenge with friends. Come up with a fun name and picture for your challenge. You select the goal – most miles, most workouts, first to reach x miles, most calories, most active minutes, fastest x miles, 12 minute test, or farthest in one hour. Then you decide on which sport you will do for the challenge, pick a start date and an end date, and briefly describe the challenge. Now you and your friends are going head to head to be the winner. You can decide on a prize amongst your group, or just claim bragging rights. I love this! How fun! And there are so many different challenges you can create. Also, if you aren't connected with friends on Endomondo, no worries, because you can join a challenge that has already been created by someone else. Yes, even if you don't know the person. Even if they live in China! You just join the challenge and then you follow along on the leaderboard and comments.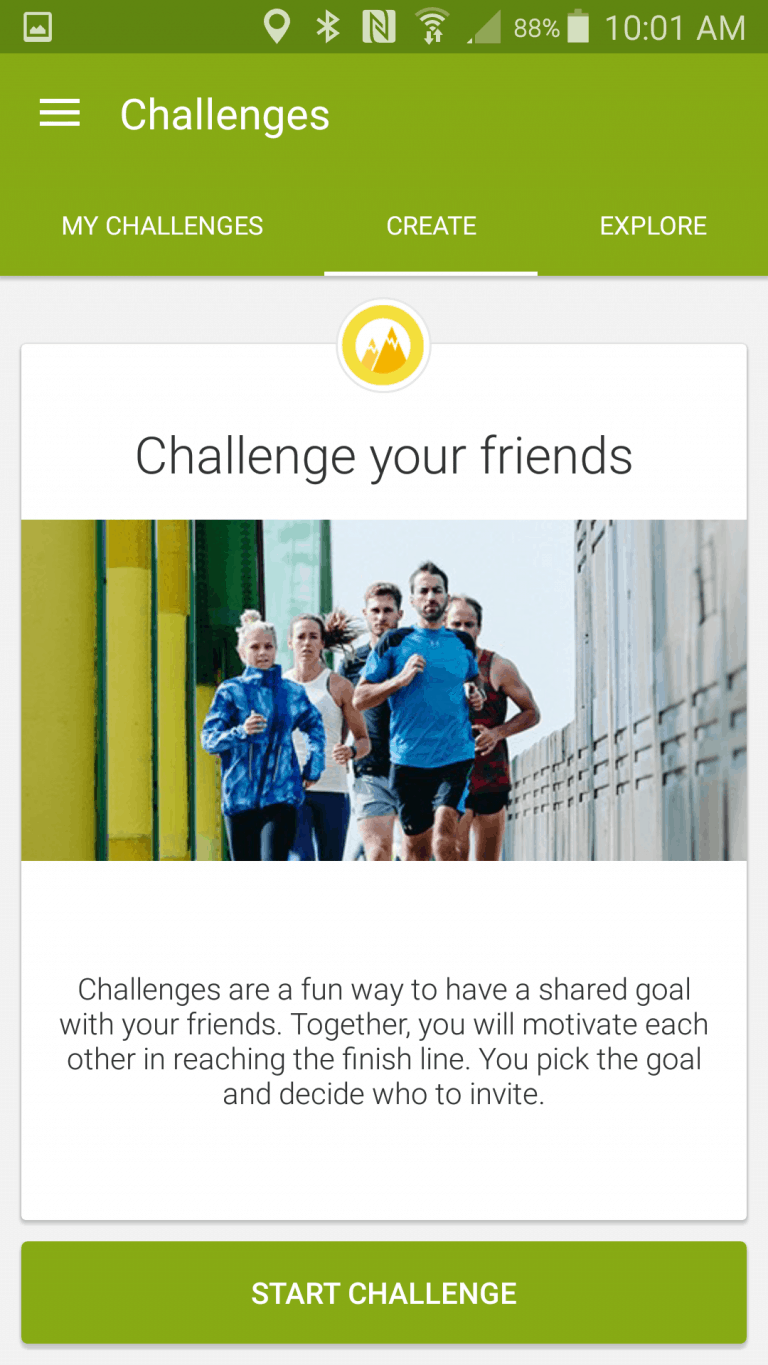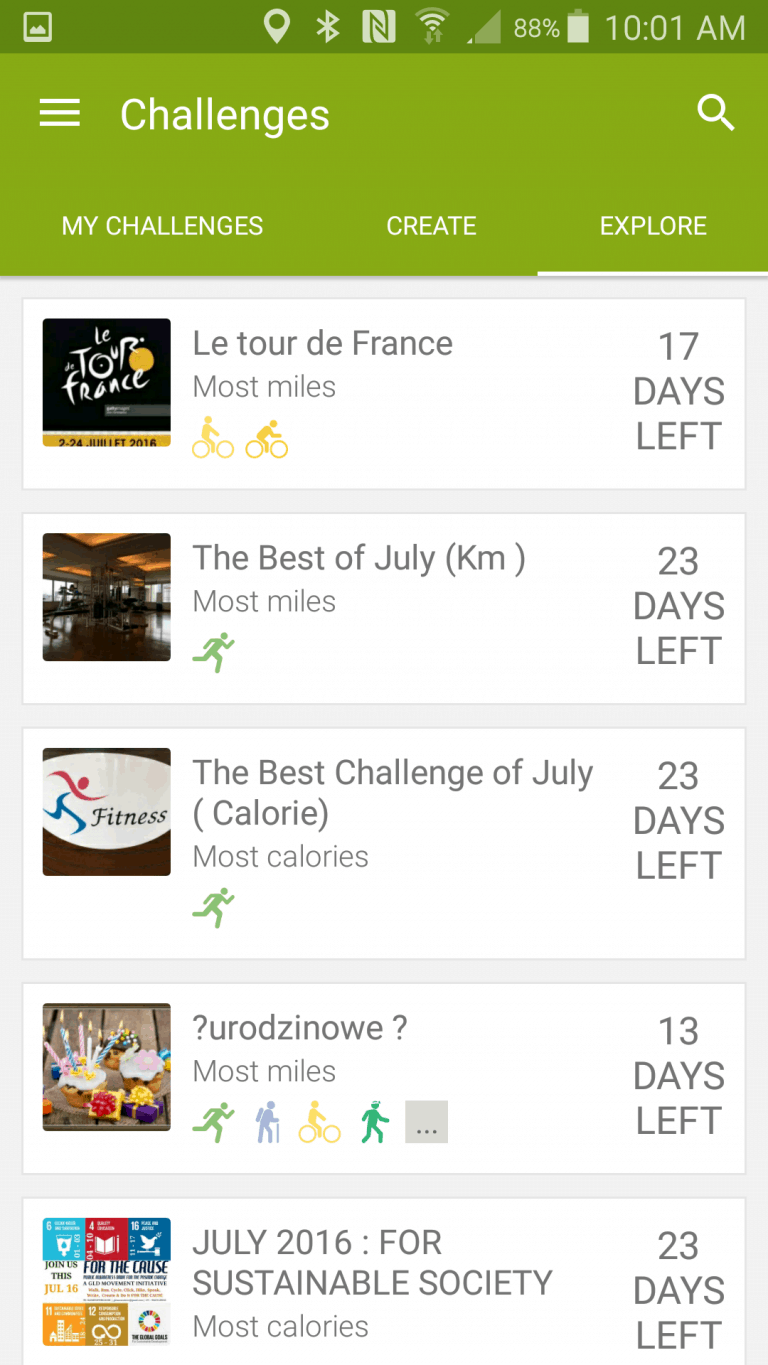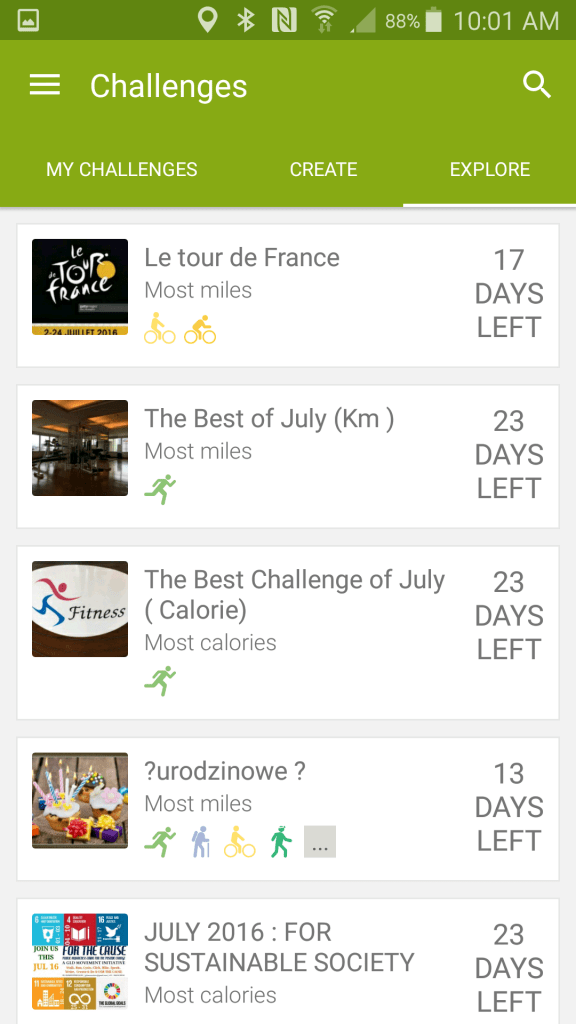 The Routes tab is just what it sounds like. You can keep track of your favorite routes here.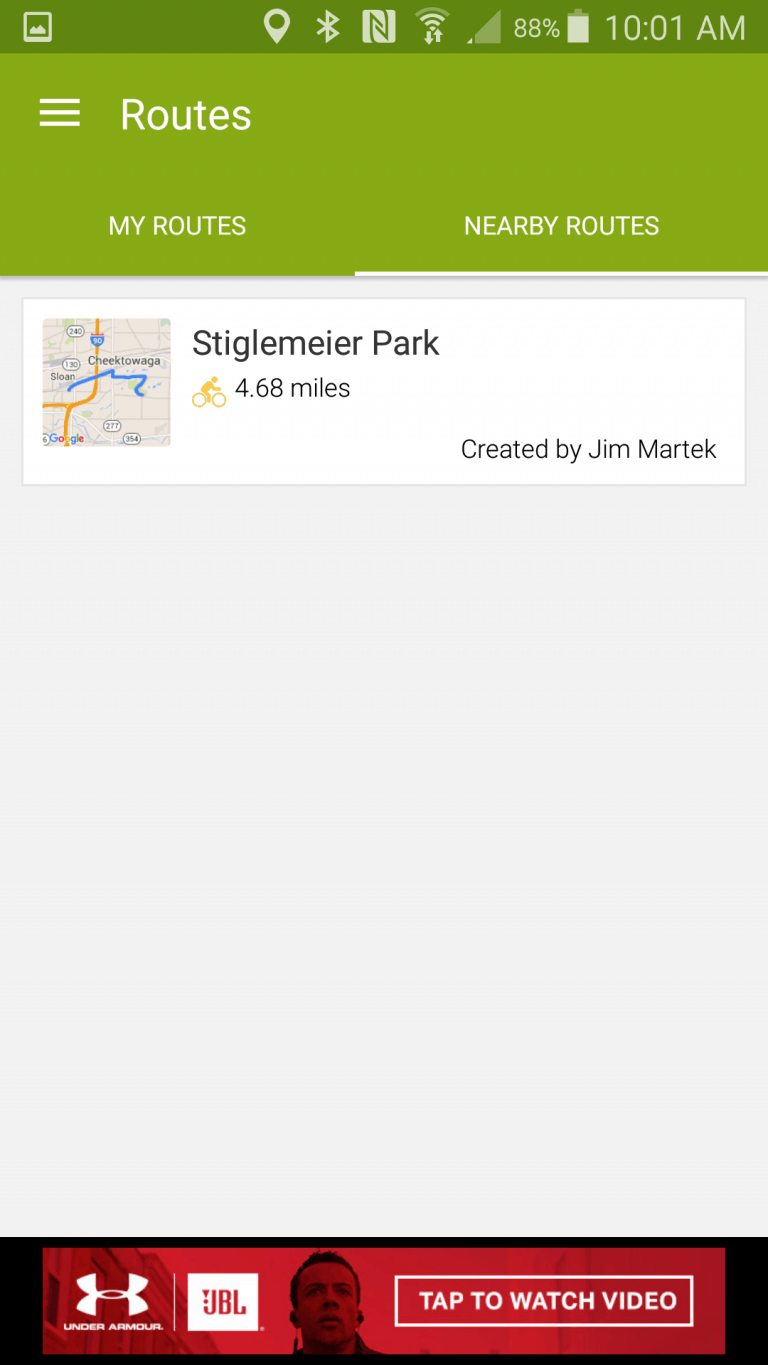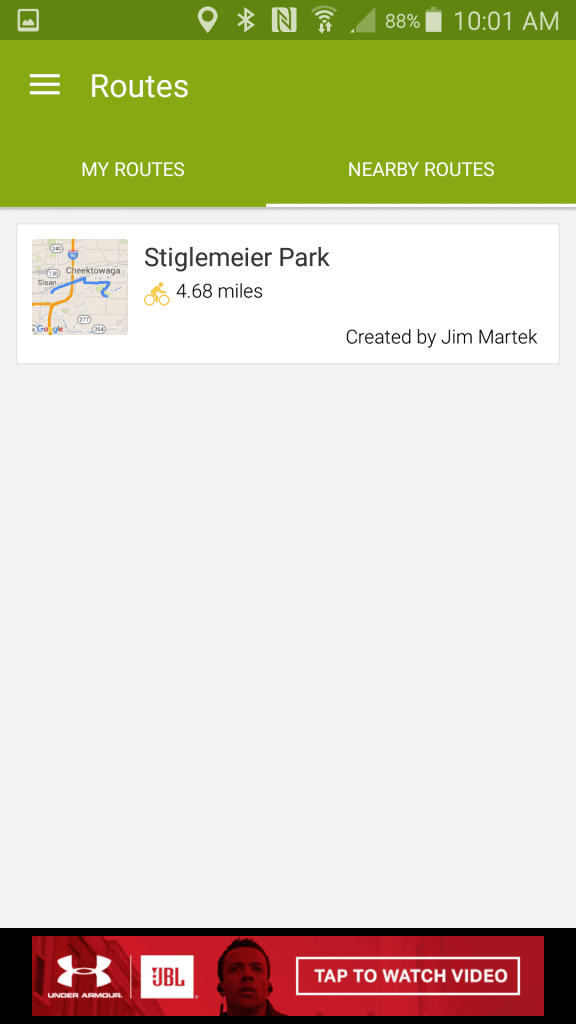 In the Nutrition tab, you connect to your My Fitness Pal app account. This will allow you to see your nutrition stats and workout stats side by side.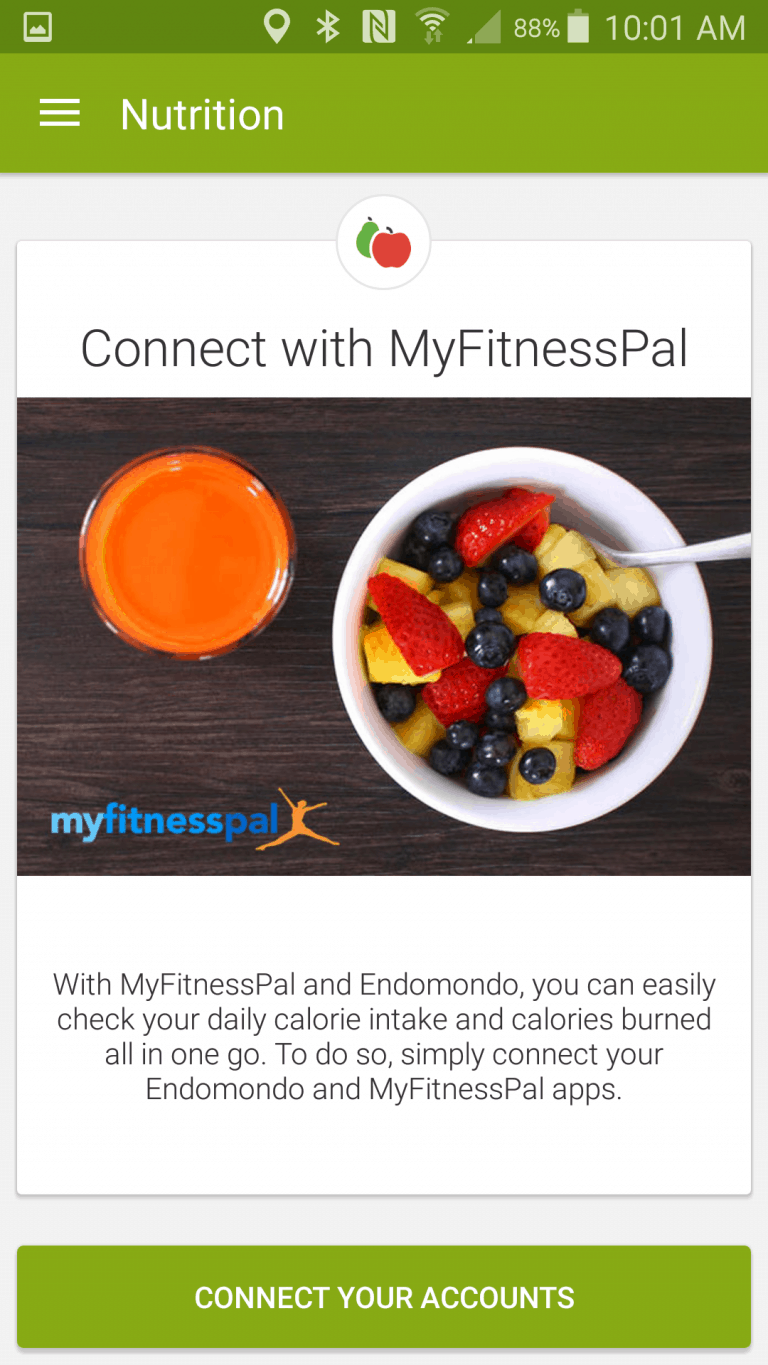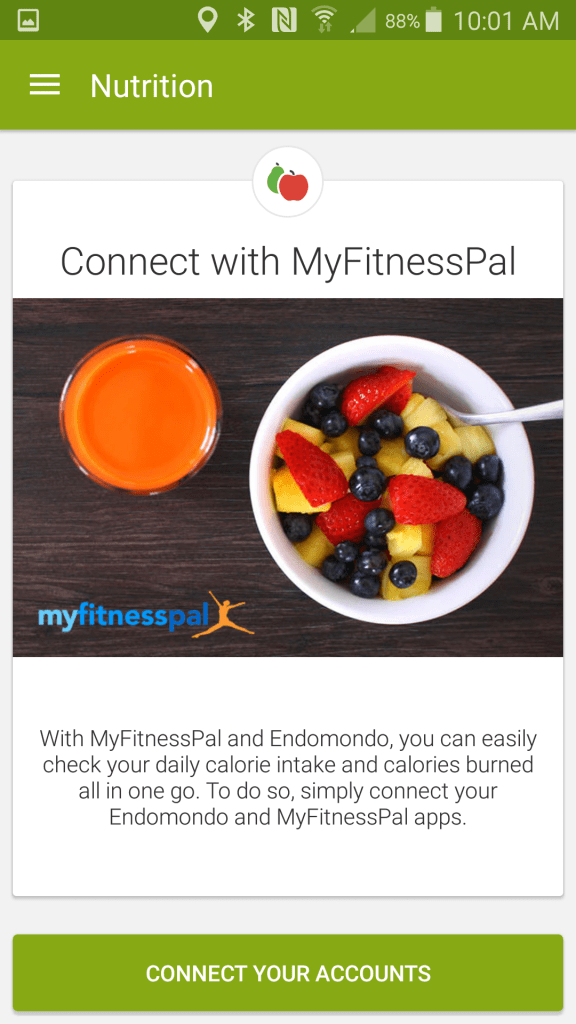 The Shop Gear tab takes you to Endomondo's recommended products for fitness. Most of these are Under Armour products, so they must be a sponsor. I do love me some Under Armour though!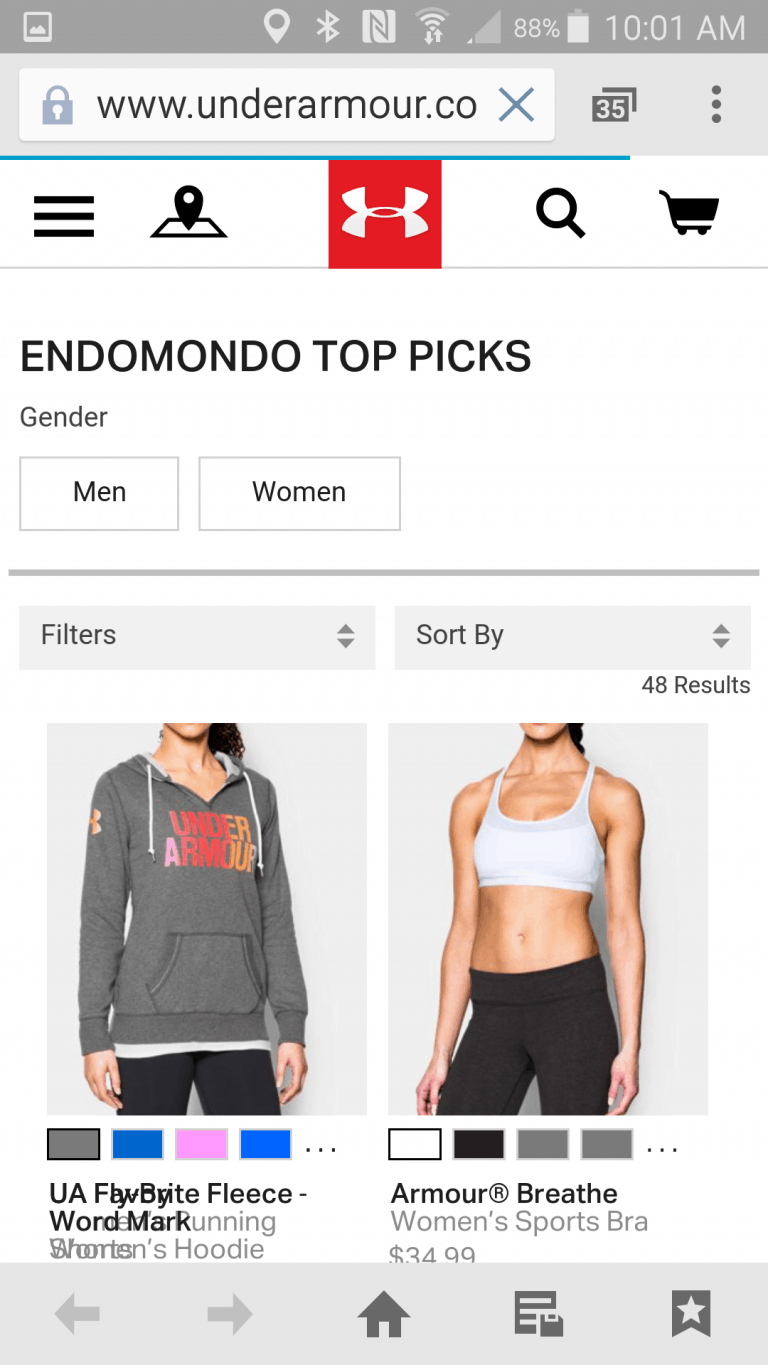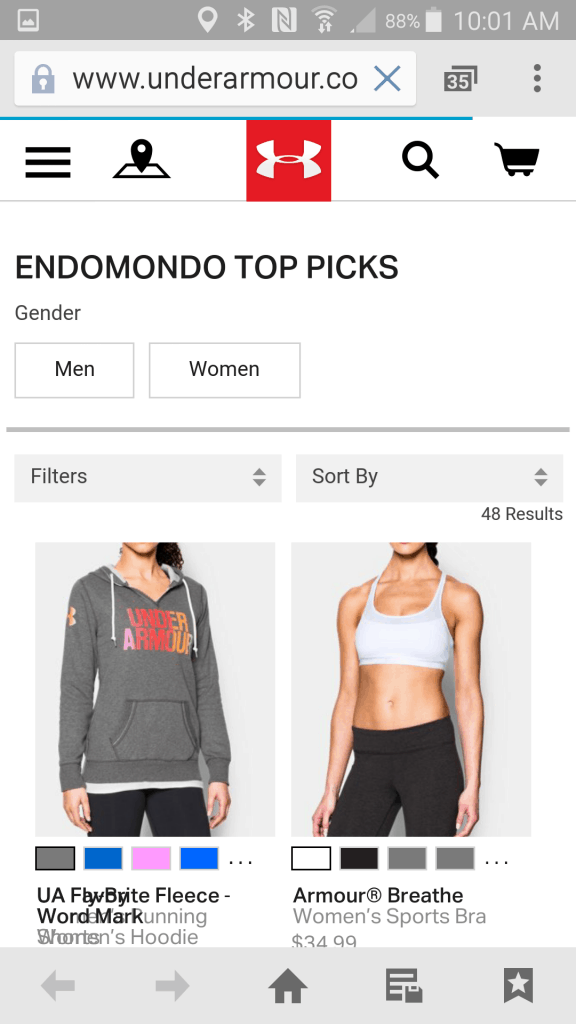 Finally, the last cool thing is you can connect to the music on your phone while you are working out.
All in all, this is a great app. It's a bit involved, but has some really great features. Check it out if you're looking for a little extra motivation with your workouts!