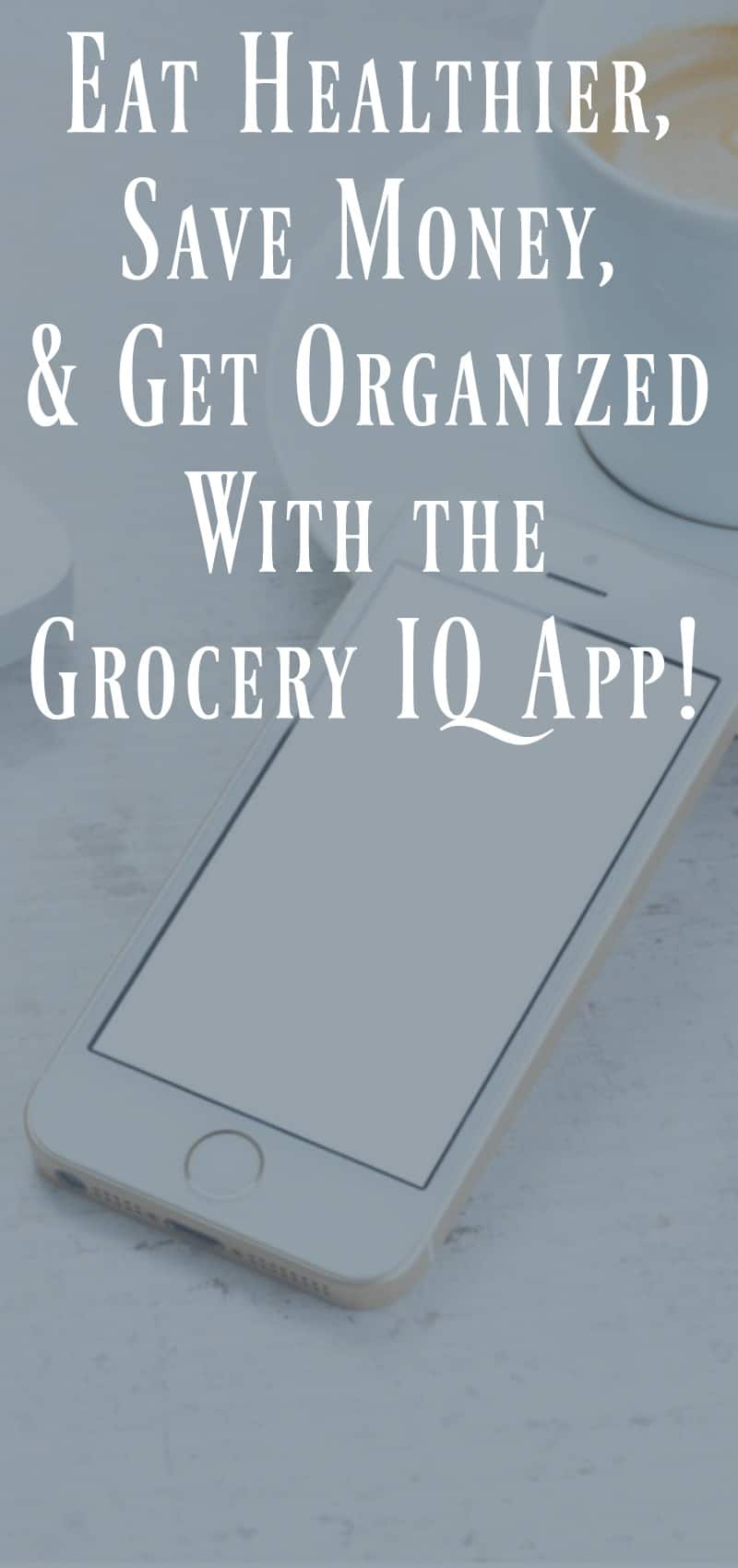 I'm all for apps that help organize my life and make everyday tasks simpler. So when I found Grocery IQ, I was pretty excited. This free download can build grocery lists from their extensive database using text, barcode or voice search. You can sync and share your lists with other devices. Once you build a list, you can find related coupons. The app also lets you create custom aisles and a favorites list. Let's check it out.
I started right in the Shopping Lists tab. This was super simple to use. You can add items by clicking the plus sign. You can search by generic item (i.e. cereal) or brand name (Kellogg's). You can also search items by scanning the item. So if it's something that's in your house, you just scan the bar code with your phone and it pulls up the item. The last way to search is to use the voice option and speak your item out loud. These different search options are really just about your preference, but they are all equally convenient. So once I started to add some items to my list, I noticed that coupons started to automatically appear for my items, where they were available. I love this! Someone "clipping" the coupons for me to help me save money while I shop for things I'm going to buy anyway, is a positive in my book.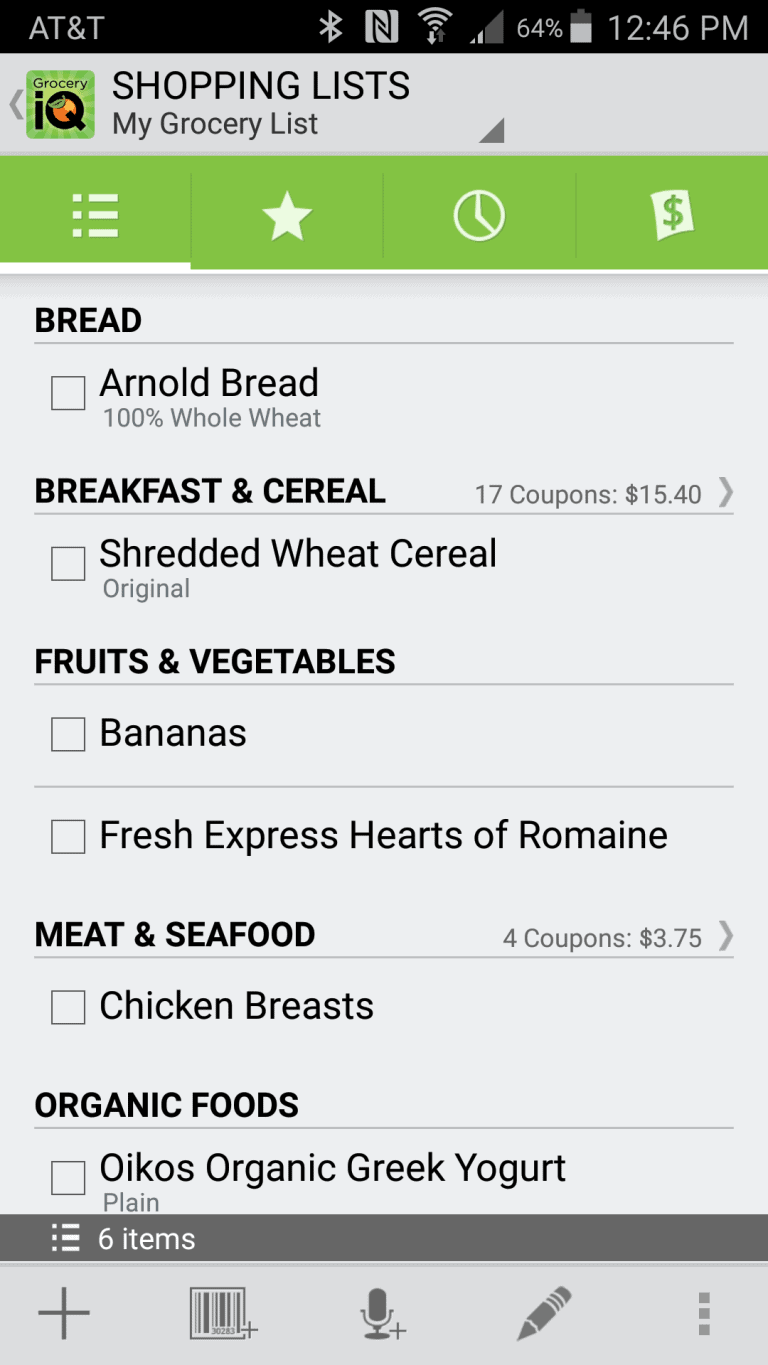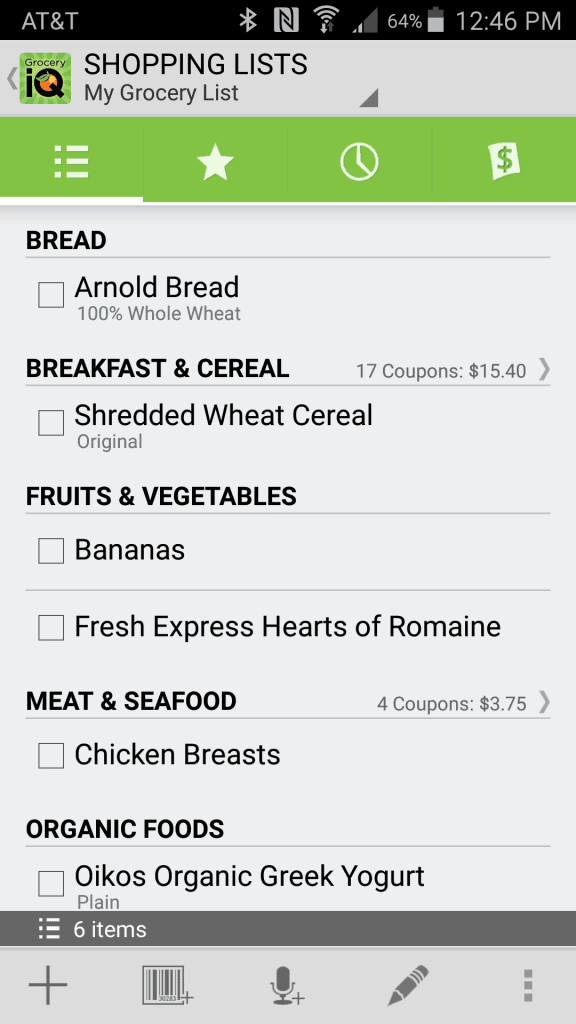 If you want to search for coupons, you can search by category or by real name brands of items you use all the time. Then you just email the coupons to yourself and print. I'm telling you, there were real useable coupons here, not just for obscure items you've never heard of or don't use.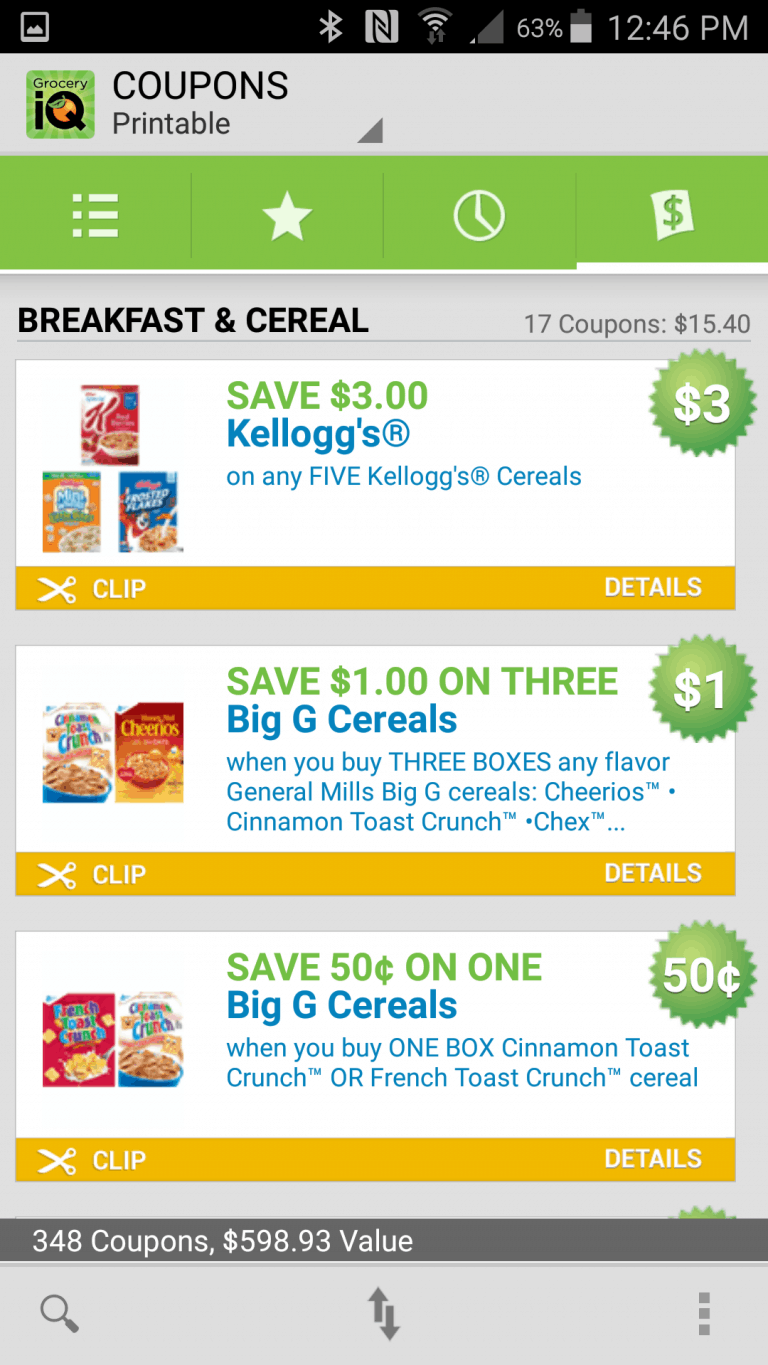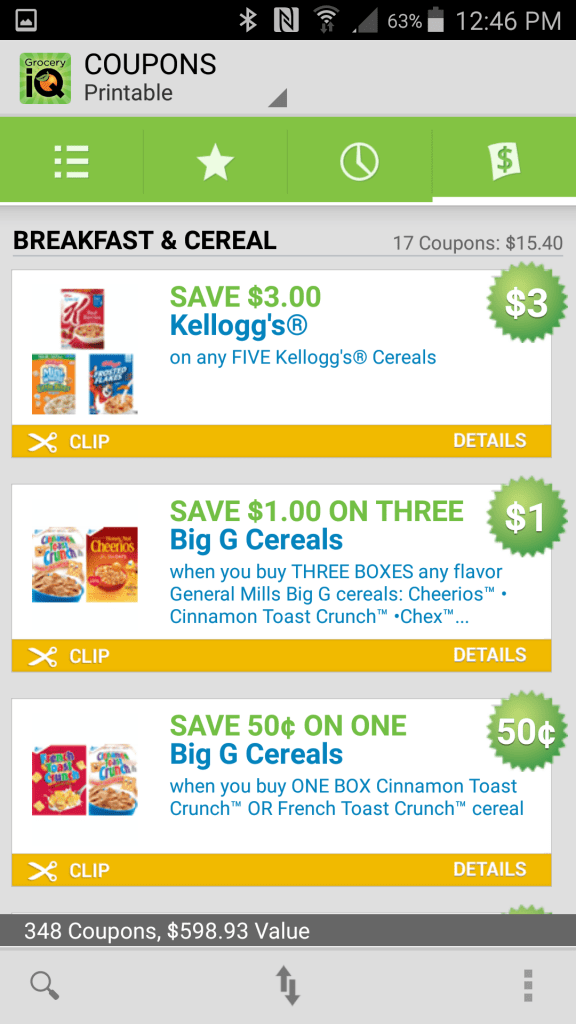 Everything on your list can be saved into your Favorites or History tab for easy recall.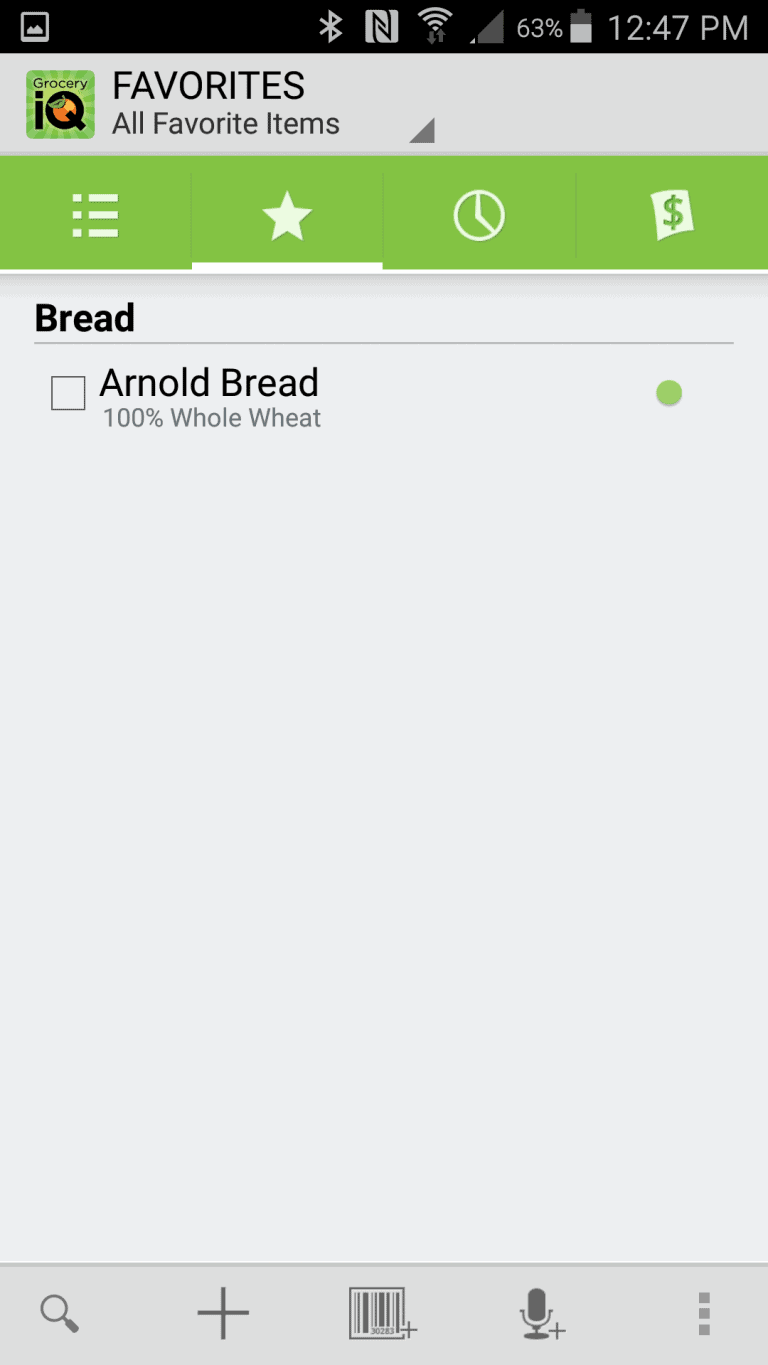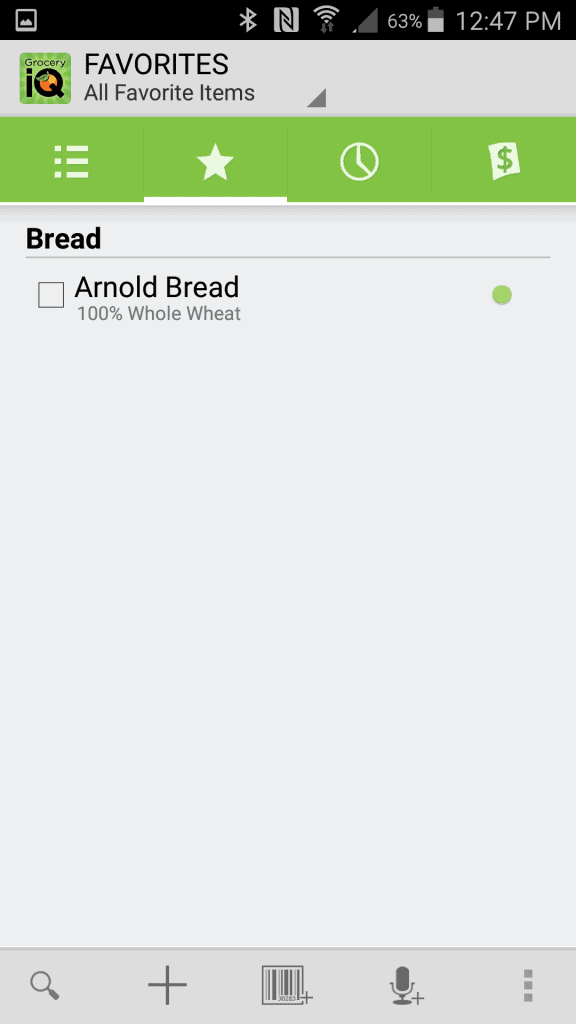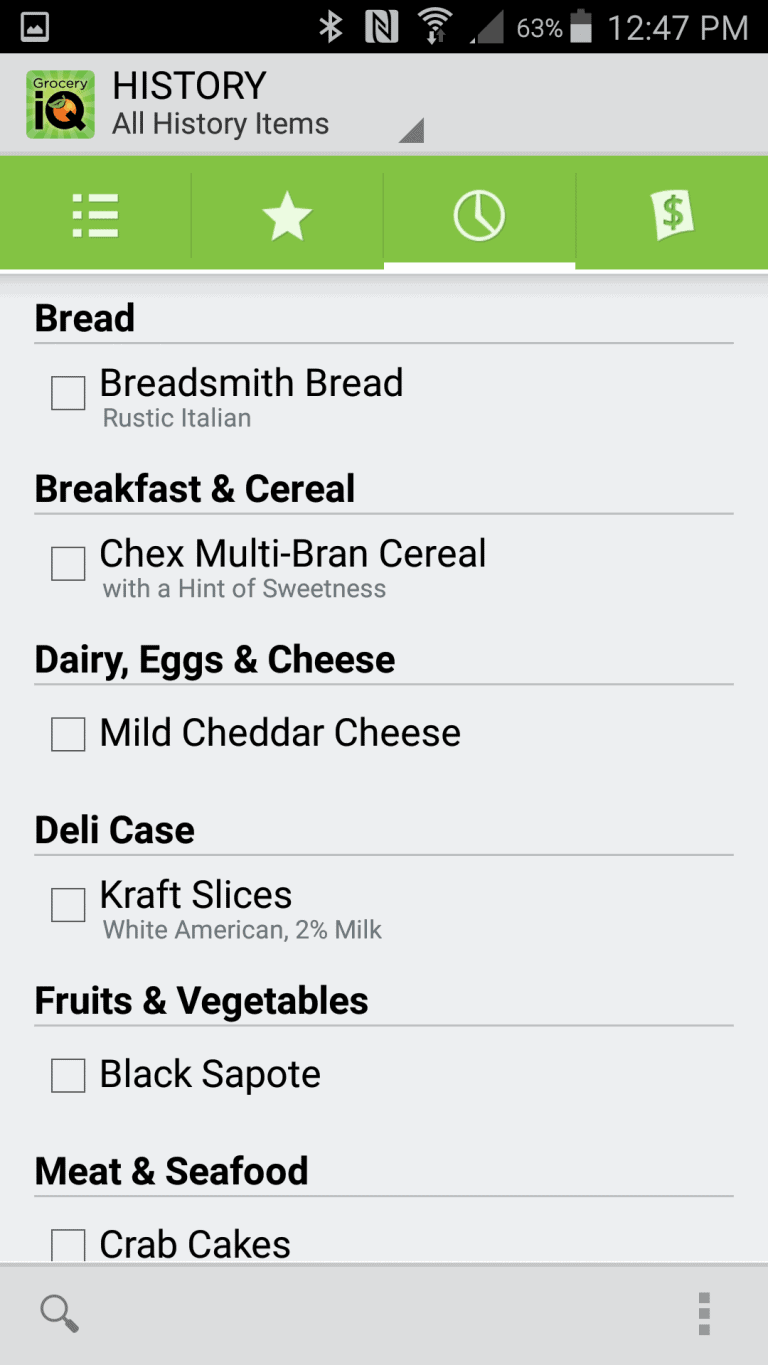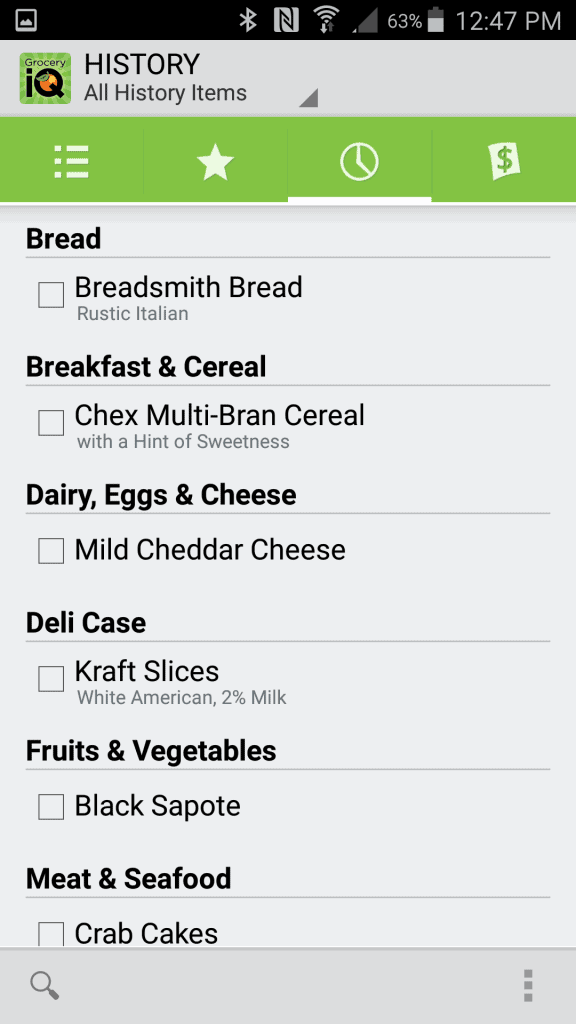 You can also add your store loyalty card to the app to see what the store has on sale for the week. This is a nice feature so that you can try to combine coupon offers with sale items for the most bang for your buck. I have always wanted to be a shopper who seriously thinks about sales and savings, but it is a lot of work and time that I just don't have. This app takes the work and does it for you. Thank you!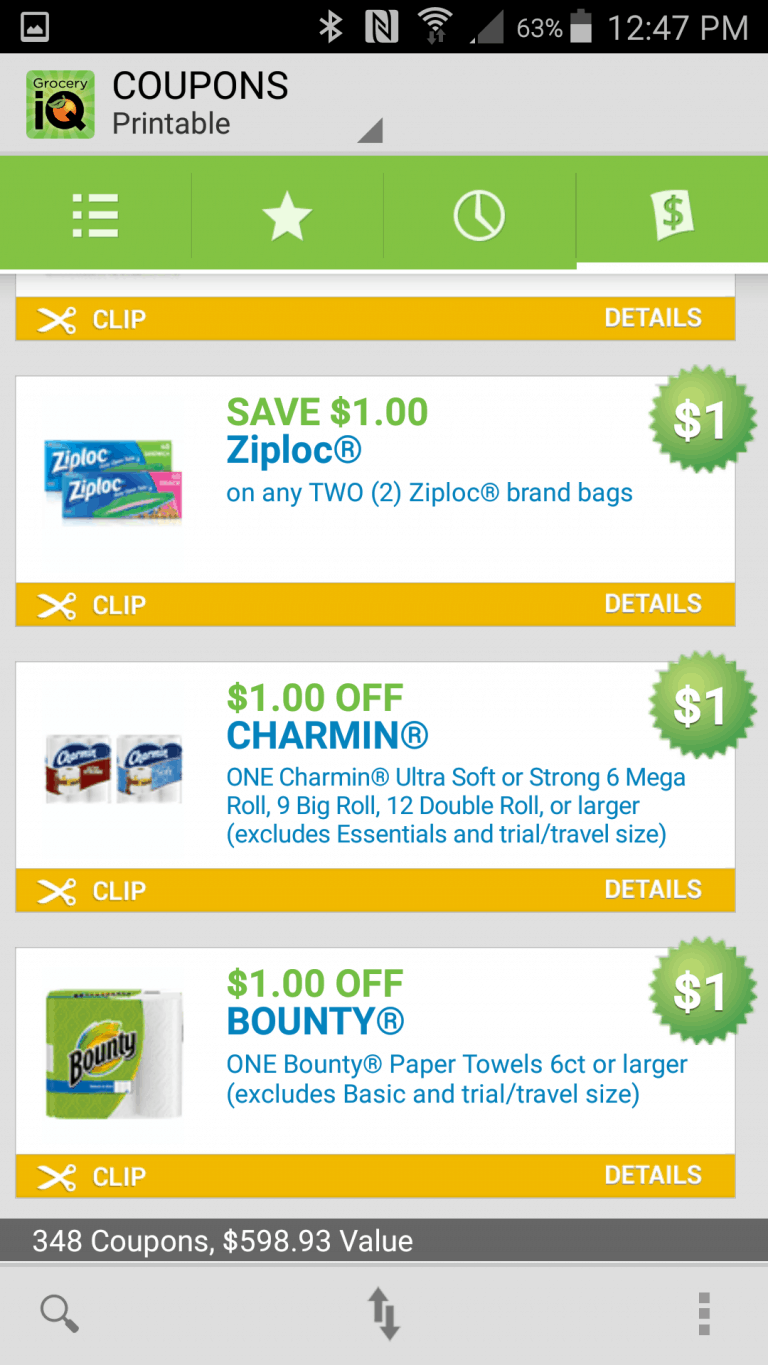 Another nice feature of this app is that you can sync your list with other members of your family, so you have a virtual shopping list out there. Anyone in your family can add to it. To sync lists with someone else in your family, you just email them to be invited. So easy! Husband used up the milk…he can add it to the list for all to see. Daughter ate the last granola bar…she can add it to the list.
I like a grocery list app because I have forgotten my paper list at home so many times, I can't even tell you. But I always have my phone with me, as I am sure do most of you. Plus, I don't have to make a whole list every week because my previous items are already saved, so I just need to add anything new or different I need that week. I am sure you all have items you buy every single week. It really saves time not to have to write it all out every week. This app is super easy to use. Give it a try!