Blueberry Banana Baked Oatmeal Cups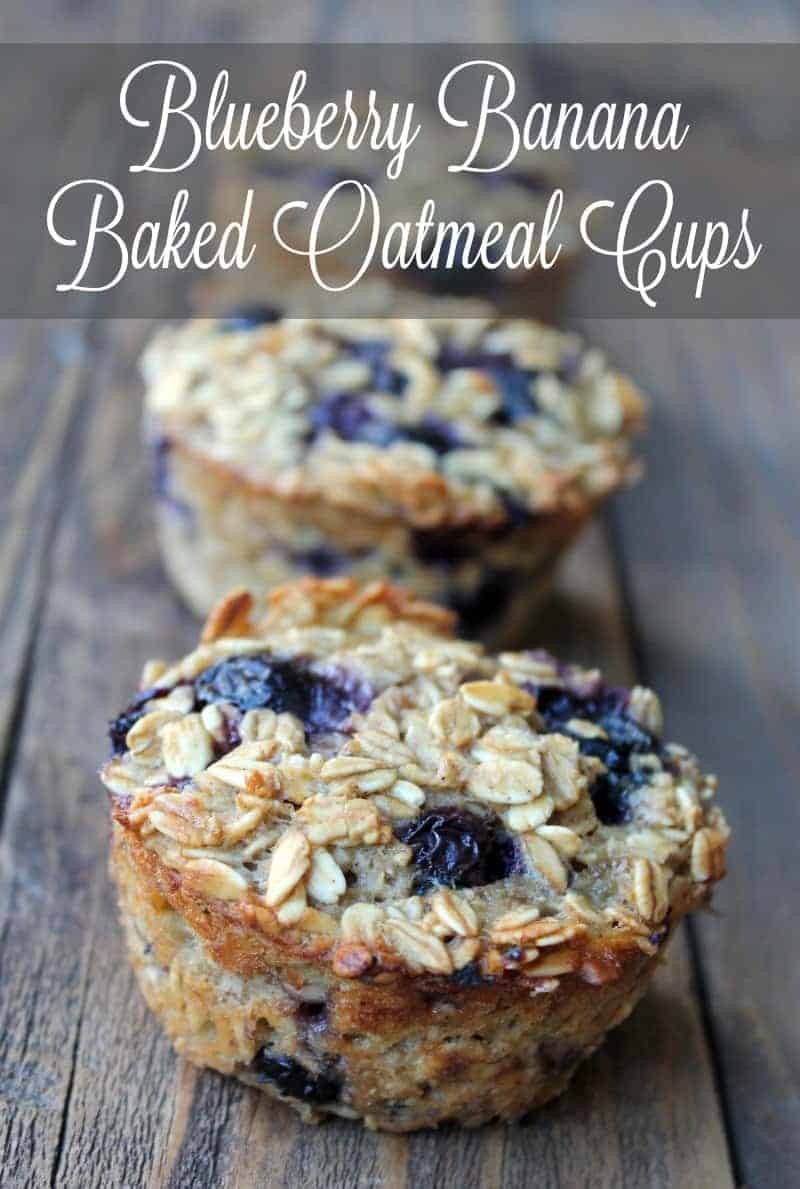 Author:
Organize Yourself Skinny
½ cup brown sugar
2 eggs
2 ripe bananas, mashed
1 teaspoon pure vanilla extract
¼ cup plain (or vanilla) greek yogurt
1 cup unsweetened coconut milk
3 cups rolled oats
½ teaspoon ground cinnamon
1 teaspoon baking powder
¼ teaspoon salt
1 ½ cups blueberries
Preheat oven to 350 degrees
In a large bowl whisk together brown sugar and eggs.
Next whisk in the mashed bananas, pure vanilla extract, greek yogurt, and coconut milk.
Place on top of the wet ingredients the rolled oats, ground cinnamon, baking powder, and salt.
Slowly stir the ingredients together until combined. Don't over mix the batter.
Slowly stir in the blueberries.
Divide the batter among a 12-cup muffin pan. Flatten batter down with a spoon. Bake for 30 minutes.
Remove from the oven and let the oatmeal cups sit for about 5 minutes in the pan.
Remove from the pan and serve warm with a little pure maple syrup or let the oatmeal cups cool completely and then store in a container in the refrigerator or freeze in a plastic bag.
sugars: 18


Make-ahead Instructions


The oatmeal cups can be made completely ahead of time and store in the refrigerator up to 7 days or frozen up to 3 months.
Serving size:
1 baked oatmeal cup
Calories:
176 calories
Fat:
3
Saturated fat:
1
Carbohydrates:
35
Fiber:
3
Protein:
5
Recipe by
Organize Yourself Skinny
at https://www.organizeyourselfskinny.com/blueberry-banana-baked-oatmeal-cups-recipe/