Greek Quinoa Breakfast Bowl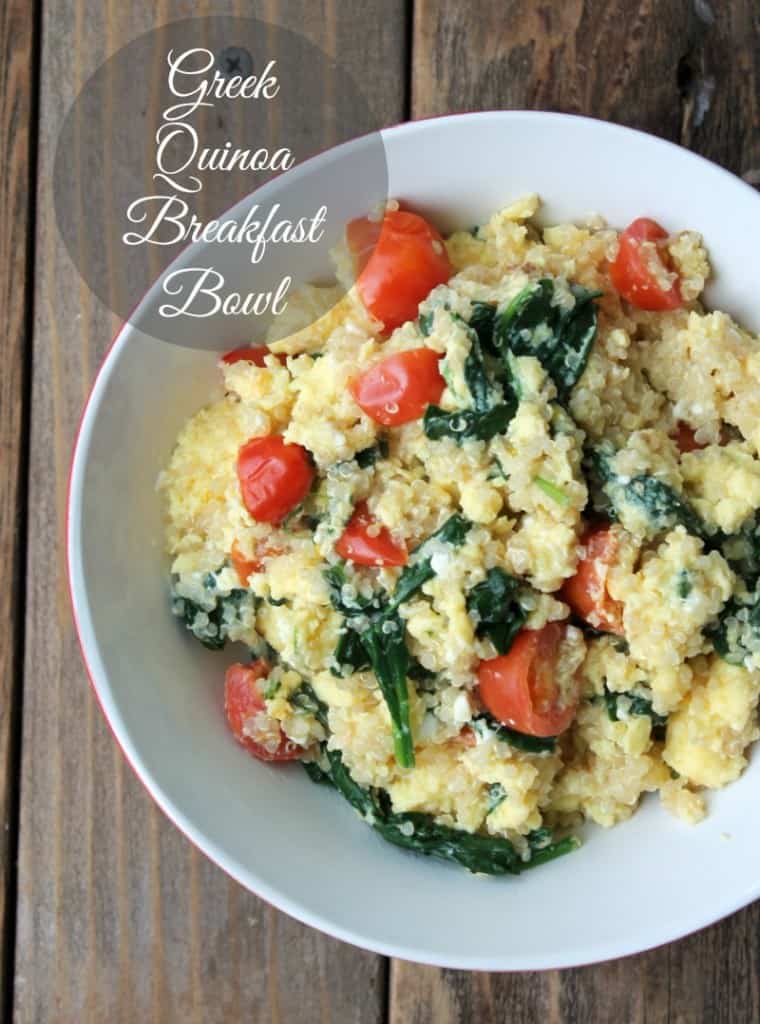 Author:
Organize Yourself Skinny
12 eggs
¼ cup plain greek yogurt
1 teaspoon onion powder
1 teaspoon granulated garlic
½ teaspoon salt
½ teaspoon pepper
1 teaspoon olive oil
1 (5-ounce) bag baby spinach
1 pint cherry tomatoes, halved
1 cup feta cheese
2 cups cooked quinoa
In a large bowl whisk together eggs, greek yogurt, onion powder, granulated garlic, salt, and pepper. Set aside.
In a large skillet heat olive oil and add spinach. Cook spinach until it is slightly wilted, 3-4 minutes.
Add in cherry tomatoes and cook until tomatoes are softened, 3-4 minutes
Stir in egg mixture and cook until the eggs are set, about 7-9 minutes. Stir the eggs as they cook so they turn out scrambled.
Once the eggs are sett stir in the feta and quinoa and cook until heated through.
Serve hot.
sugar is 4


recipe can be made completely ahead of time and store in the refrigerator or portioned out and frozen. Heat up on the stove or in the microwave.
Serving size:
1¼ cup
Calories:
357
Fat:
20
Saturated fat:
8
Carbohydrates:
20
Fiber:
3
Protein:
23
Recipe by
Organize Yourself Skinny
at https://www.organizeyourselfskinny.com/greek-quinoa-breakfast-bowl/