Best Turkey Meatballs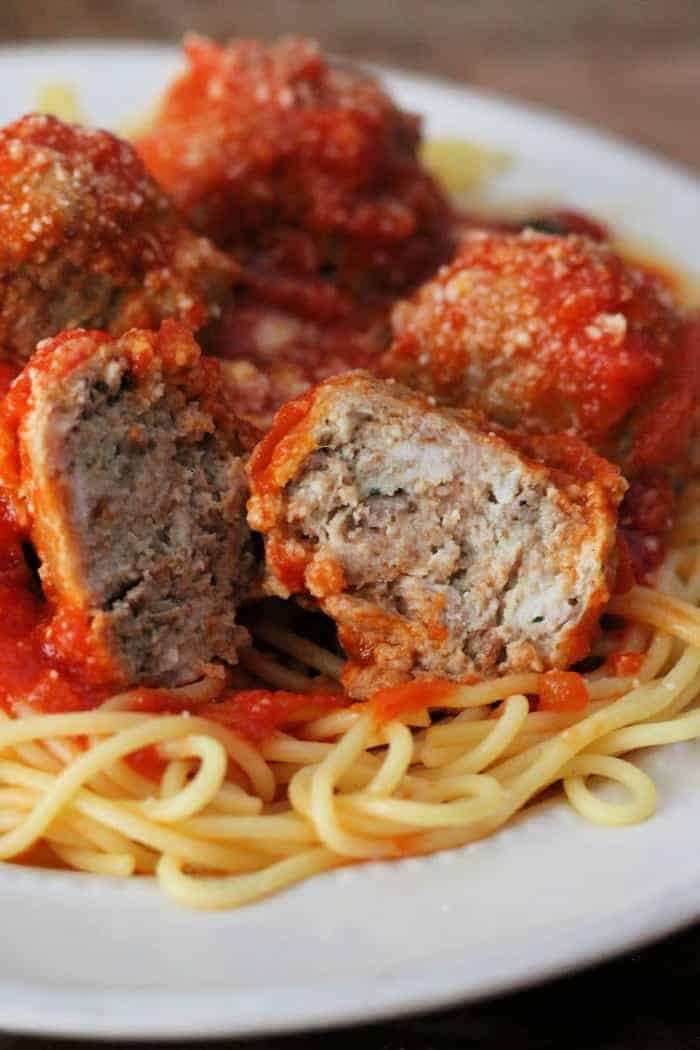 Author:
Organize Yourself Skinny
1 lb ground turkey
.5 lb poultry Italian sausage
2 slices whole wheat bread
¼ cup 1% milk
1 egg, beaten
1 tablespoon Worcestershire sauce
¼ cup seasoned Italian breadcrumbs
¼ cup grated romano cheese
1 teaspoon garlic powder
1 teaspoon onion powder
½ teaspoon salt
½ teaspoon pepper
¼ teaspoon crushed red pepper, optional.
1 (32-ounce) jar of marinara sauce
Preheat oven to 350 degrees.
In a large bowl mash together the milk and bread until it forms a paste. Add more milk if needed.
Add to the paste the rest of the ingredients and mix together just until everything is evenly distributed.
On a large baking sheet, sprayed with cooking spray, roll out 24- 26 meatballs.
Bake the meatballs for 25 minutes.
Put meatballs in a 6-quart pot with sauce and bring to a simmer. Cook until hot and meatballs are fully heated through.
Serving size:
1 meatball
Calories:
63
Fat:
3
Saturated fat:
1
Carbohydrates:
3
Fiber:
0
Protein:
6