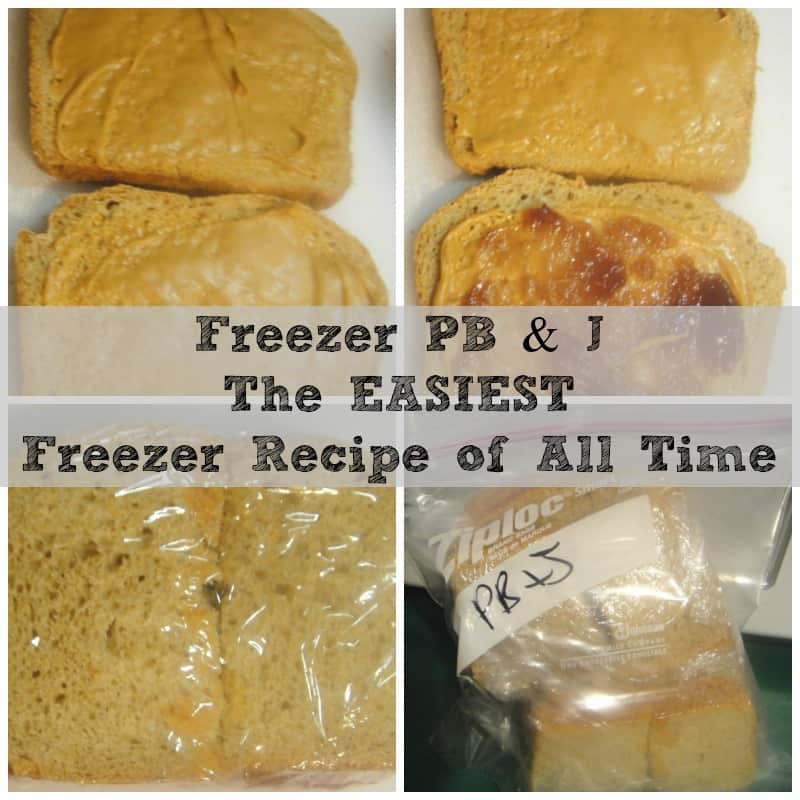 I think one of my least favorite meals to prepare is lunch. Not sure why because I like to eat lunch. However, for some reason, I am always reminded to make lunch at the worst times like at night after the kiddos go to be and I want to watch some mind numbing trash TV or in the morning when I want to sit, relax, and drink some coffee before the crazies…er… children wake up. For these reasons I am always trying to figure out new tips to put together fast healthy lunches.
A month or so ago I figured out that I could freeze bean and cheese burritos which made me do the happy dance. You all know these little things make me weirdly excited.  However, since you are reading my blog I can only assume that they make your day as well.
Now imagine my excitement when I stumbled across the notion that PB&J's could be frozen. What?!? Please say it isn't so. Yes it is true! Can't remember where I actually came across this information but I did google "PB & J's from the freezer" and a ton of sites popped up all confirming it to be true.
Using this information and adding in my healthy twist I decided to try my own PB & J freezer meal experiment. To make a healthier version of this lunch time classic I used whole grain bread, 2 tablespoons natural peanut butter, and 1 tablespoon all natural fruit preserves. If you are allergic to peanut butter you can easily substitute another type of "butter".
Obviously, because of the peanut butter, this sandwich is still going to be on the higher calorie side so plan the rest of your lunch accordingly when putting this on your menu plan.
My results confirmed what all the other sites have said and that is you can successfully freeze peanut butter and jelly.
Here are the oh so easy instructions…
Instructions for Freezing Peanut Butter and Jelly Sandwiches
Calories: 370 * Carbs: 40 * Fat: 19 * Protein: 15 * Fiber: 9
Ingredients:
2 slices whole grain bread (try to purchase a 100 calorie brand)
2 tablespoons of peanut butter
1 tablespoon all natural fruit preserves
Directions:
Step 1. Spread 1 tablespoon of peanut butter on each slice of bread. This is key to the bread not becoming soggy after it defrosts. The peanut butter acts as a shield between the preserves/jelly/jam and the bread.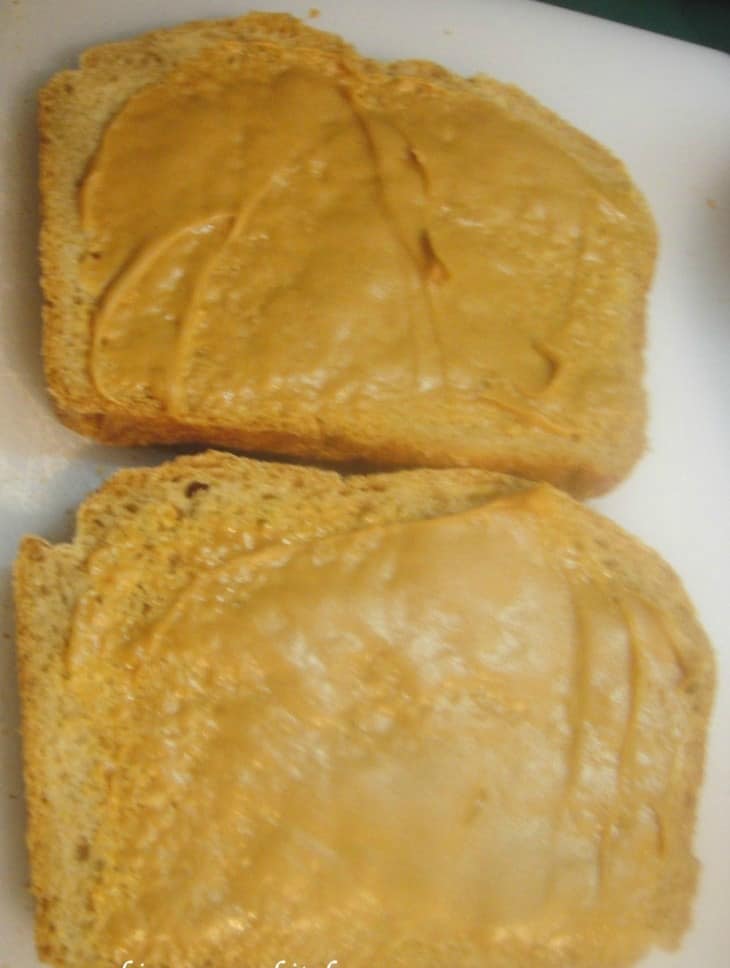 Step 2. Spread the preserves on top of the peanut butter and place the other slice of bread on top of it.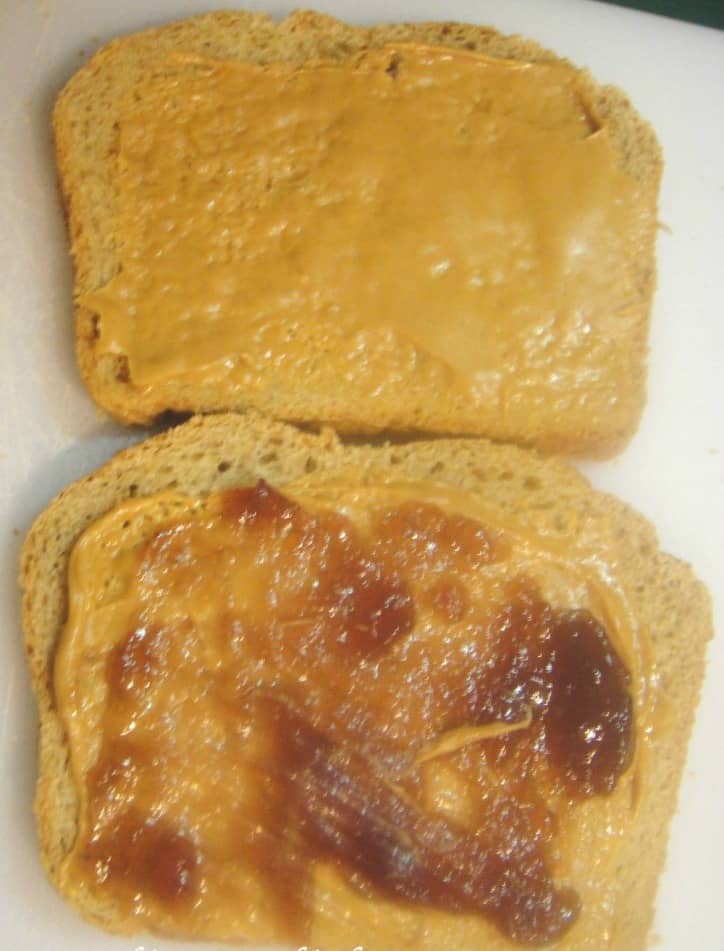 Step 3. Wrap sandwich in plastic wrap and store in  freezer bag then put in freezer.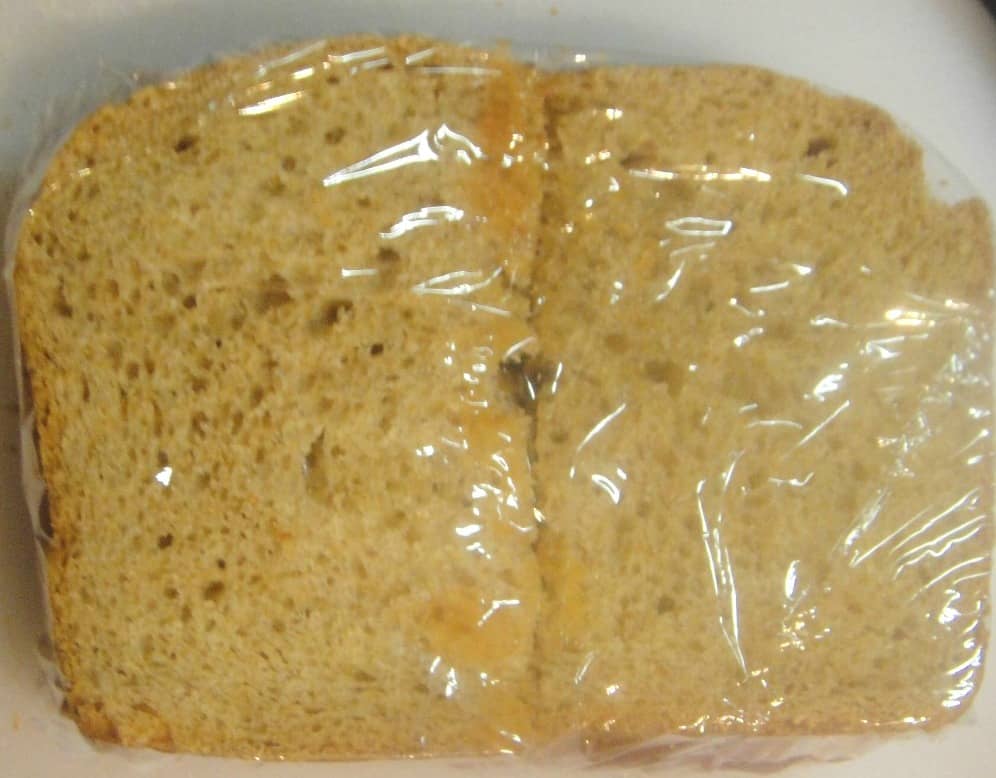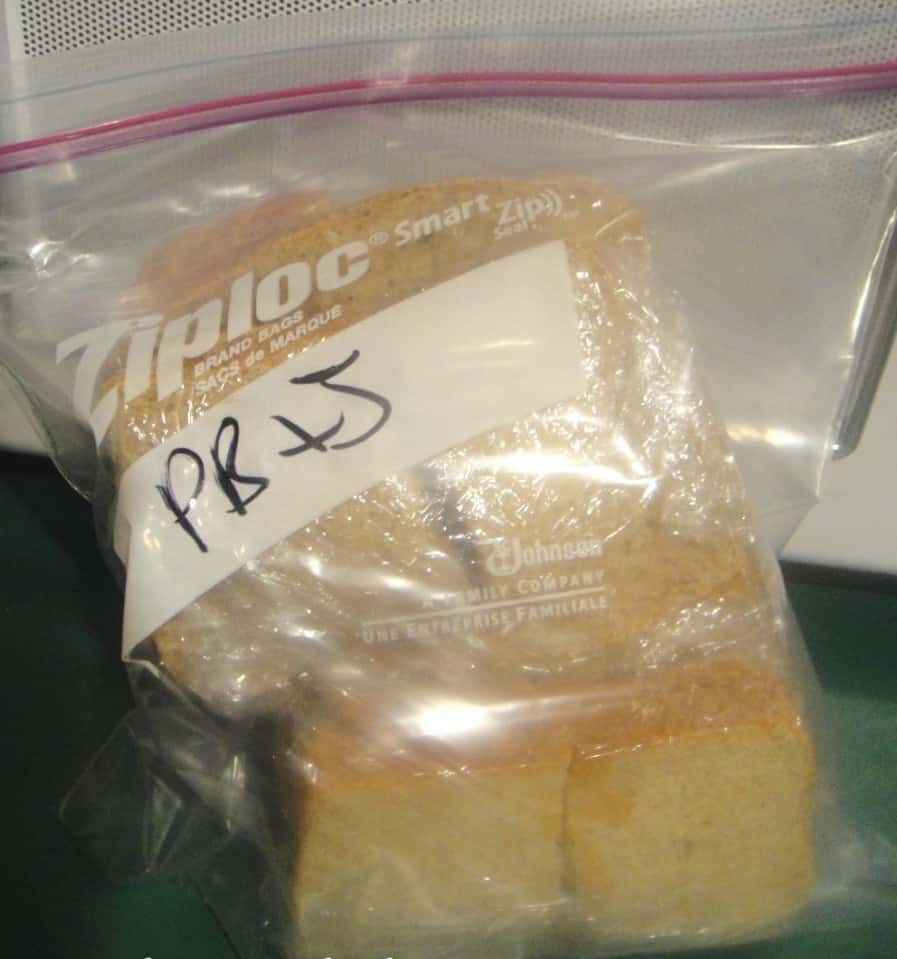 Step 4. These sandwiches defrost so easily. Just take it out, stick it in your lunch bag and it will be perfectly defrosted by lunch time.
This is just one more thing to add onto my "why did I not do this sooner" list. I hope this easy freezer meal makes your lunch making routine easier like it did for me.
Do you know of any other sandwiches that freeze well? Would love to hear about it!
Get Instant Access to My Best Weight Loss Tips & Strategies!
Sign up now for a free step-by-step 7-day email course that I created exclusively for my email subscribers! That's you. I will teach the best habits, strategies, and insider tips so you can enjoy a lifestyle that encourages and supports weight loss! Stop relying on willpower and take control back over your life! You can do this. Let me help!