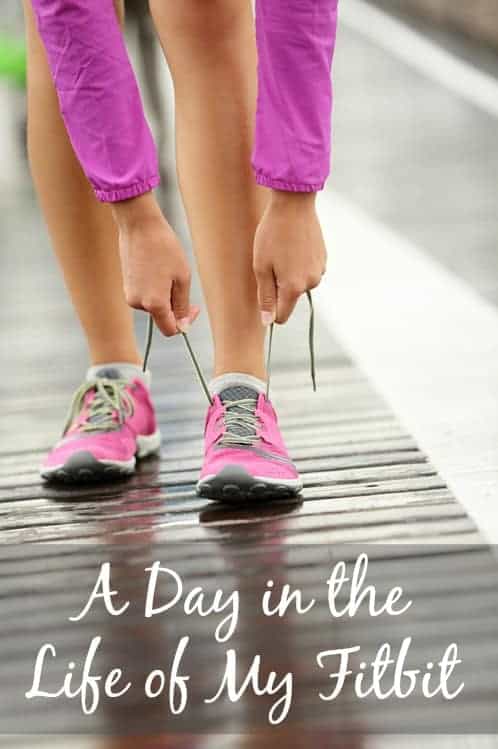 Recently, I did some research about the popular gadget, the Fitbit. If you missed my post on how to pick the right Fit Bit for you, check it out here . I also wrote another post about how to make your Fit Bit work for you, which tells you basically how to use your device to get the most benefits from it. If you're still a Fitbit skeptic, I decided to keep track of my Fitbit for one day and kind of put it into diary form for you guys. So this is a day in the life of my Fit Bit.
7:30 am
I just got to work, and I haven't had time to log my breakfast into my Fitbit yet. Mornings are kind of crazy around my house, and when I get to work, I have to get right to work. But my Fitbit tells me that I have already taken 1,332 steps and burned 448 calories. The Fitbit accounts for the calories burned by regular bodily functions that are carried out throughout the day, so that's why it seems so high. Either way, it's good to know that I can get in over 1,000 steps just getting ready and getting to work.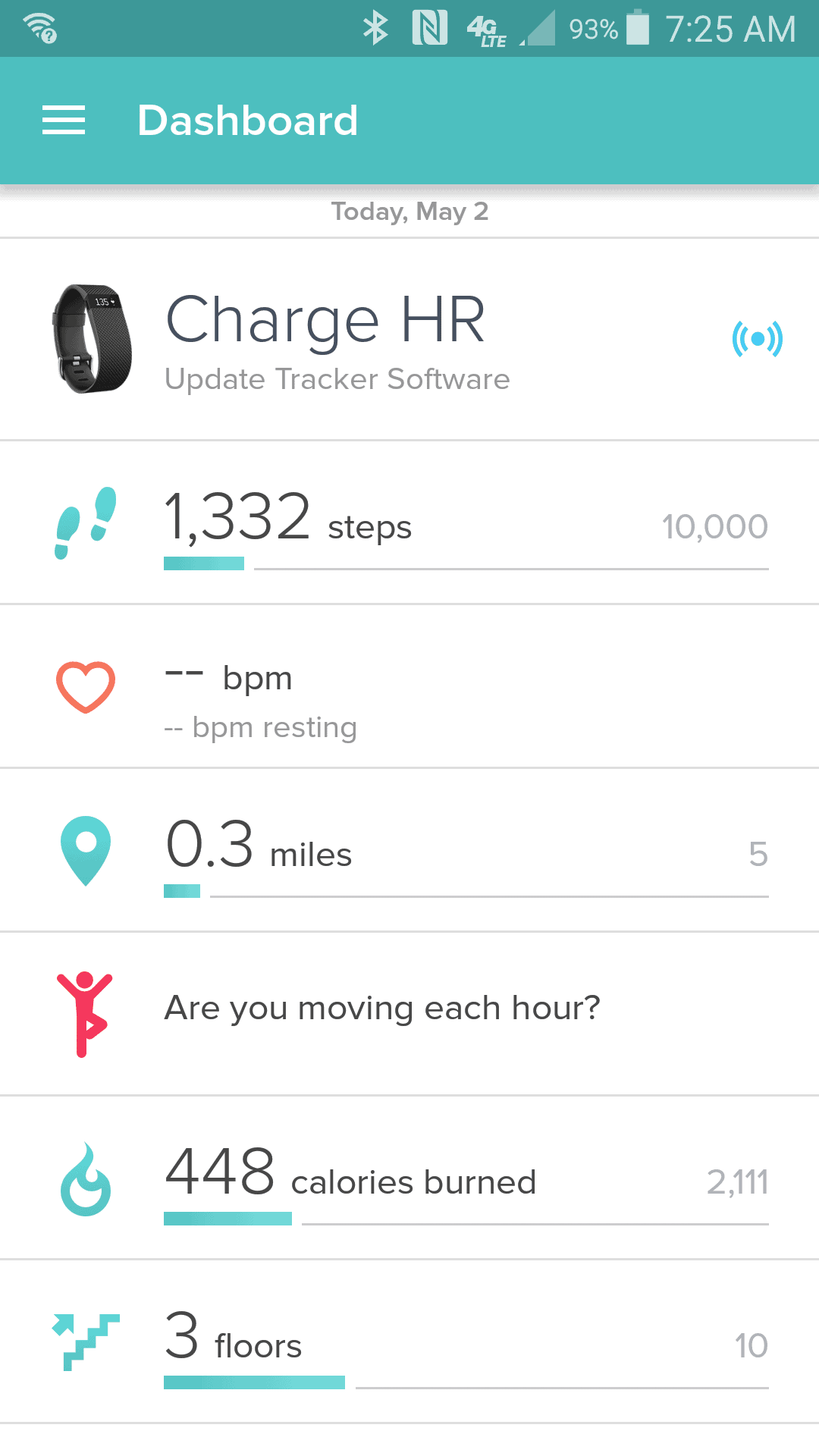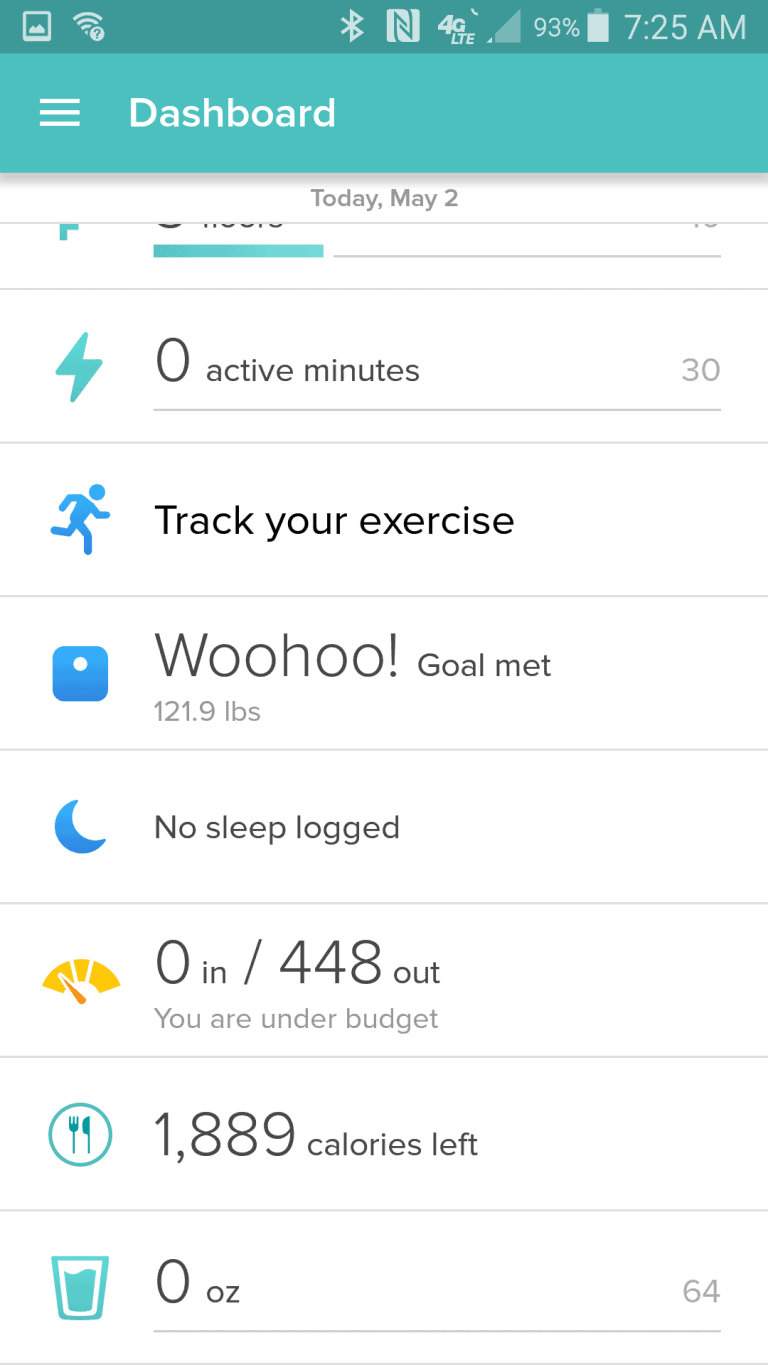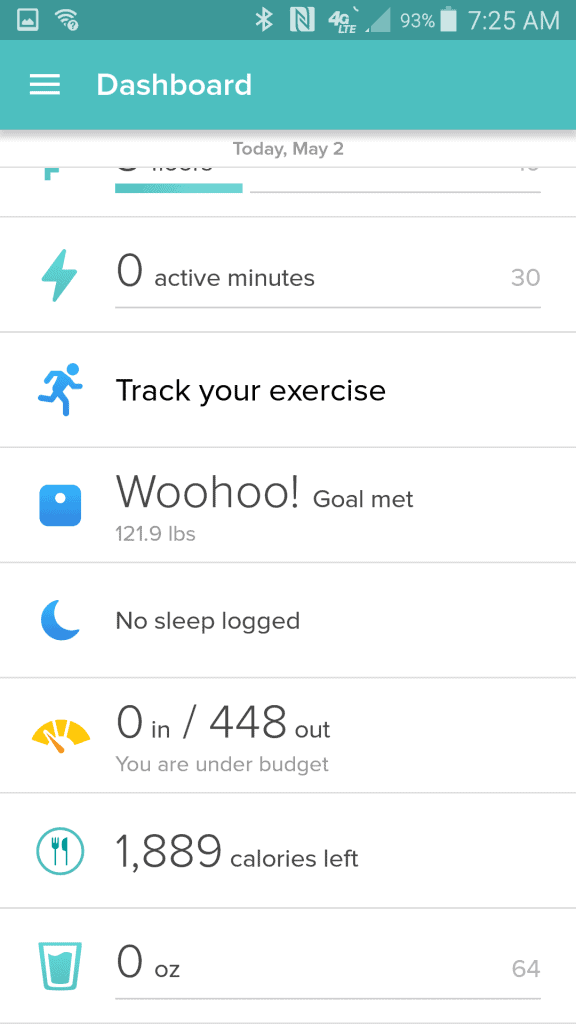 9:30 am
I am on a break at work, and finally had time to log my breakfast and my morning snack, which I'm having right now. Breakfast was a bowl of Grape Nuts with plain Greek yogurt, sliced strawberries, and sliced almonds. My morning snack consists of a hard-boiled egg, vegetable hummus, baby carrots, and an apple. I tend to front load my calories during the day, eating less as the day goes on. As of right now, I have taken 2,678 steps and burned 715 calories. Right now my Fitbit tells me that I am over budget, but I know I eat less throughout the day, and I know I'm going to get a good workout in later, so I'm not concerned. Plus it tells me that I have 993 calories left to go for the day to maintain my weight, so I'm good.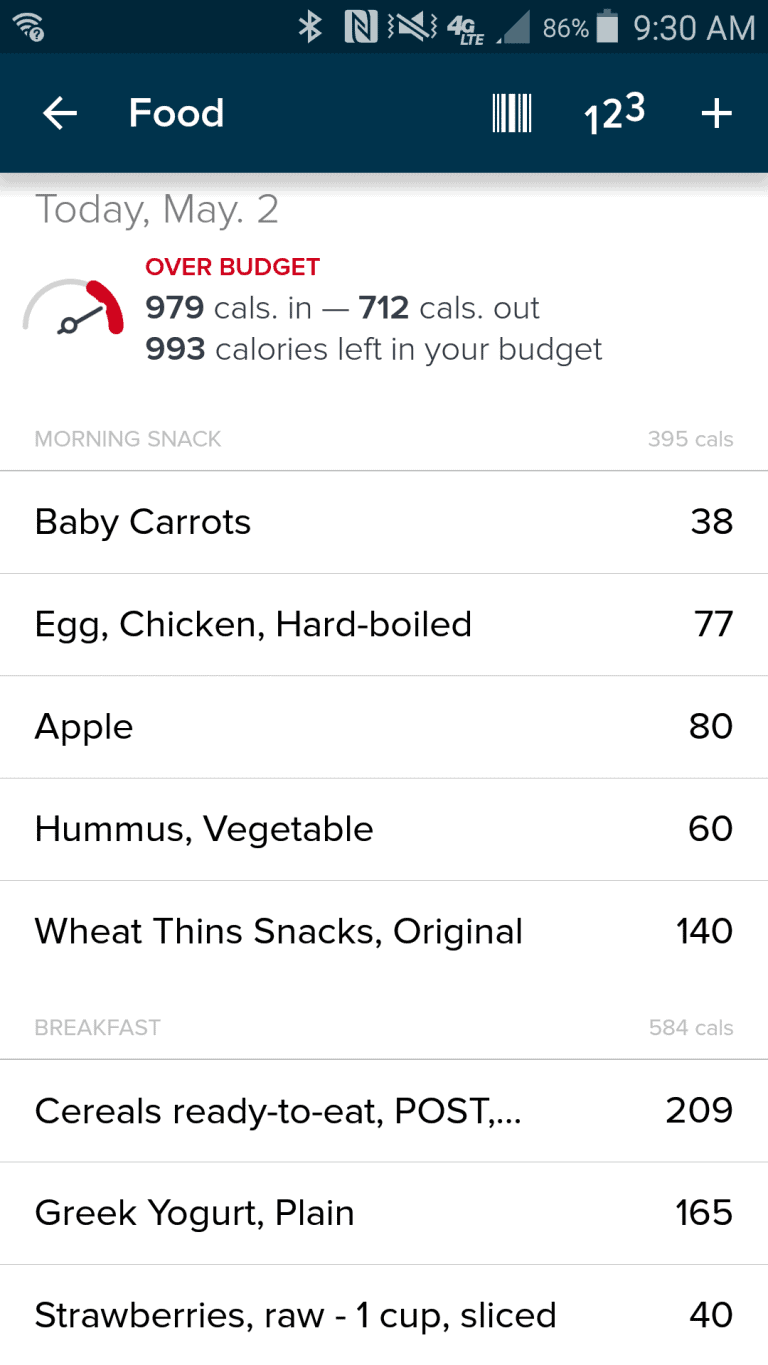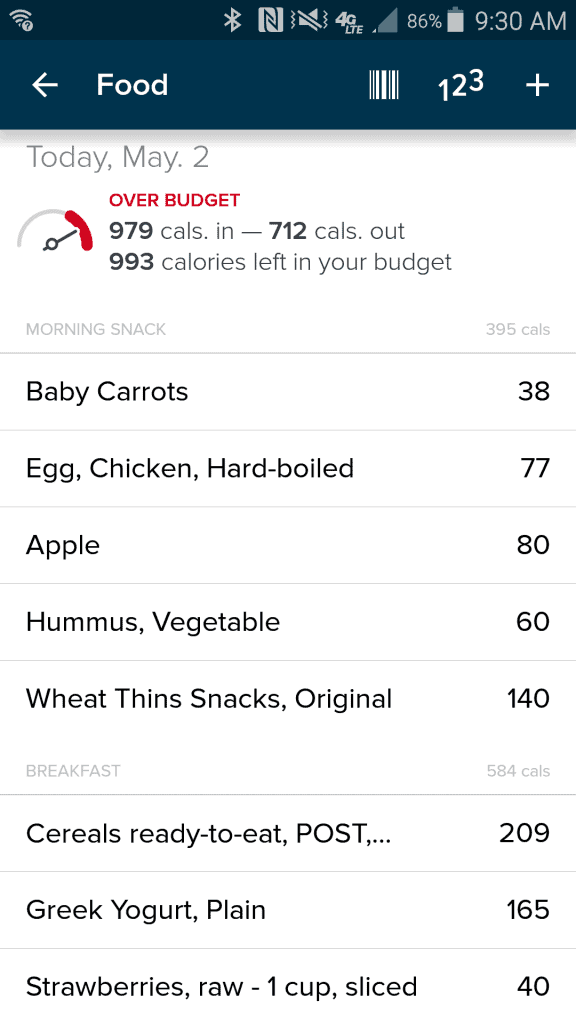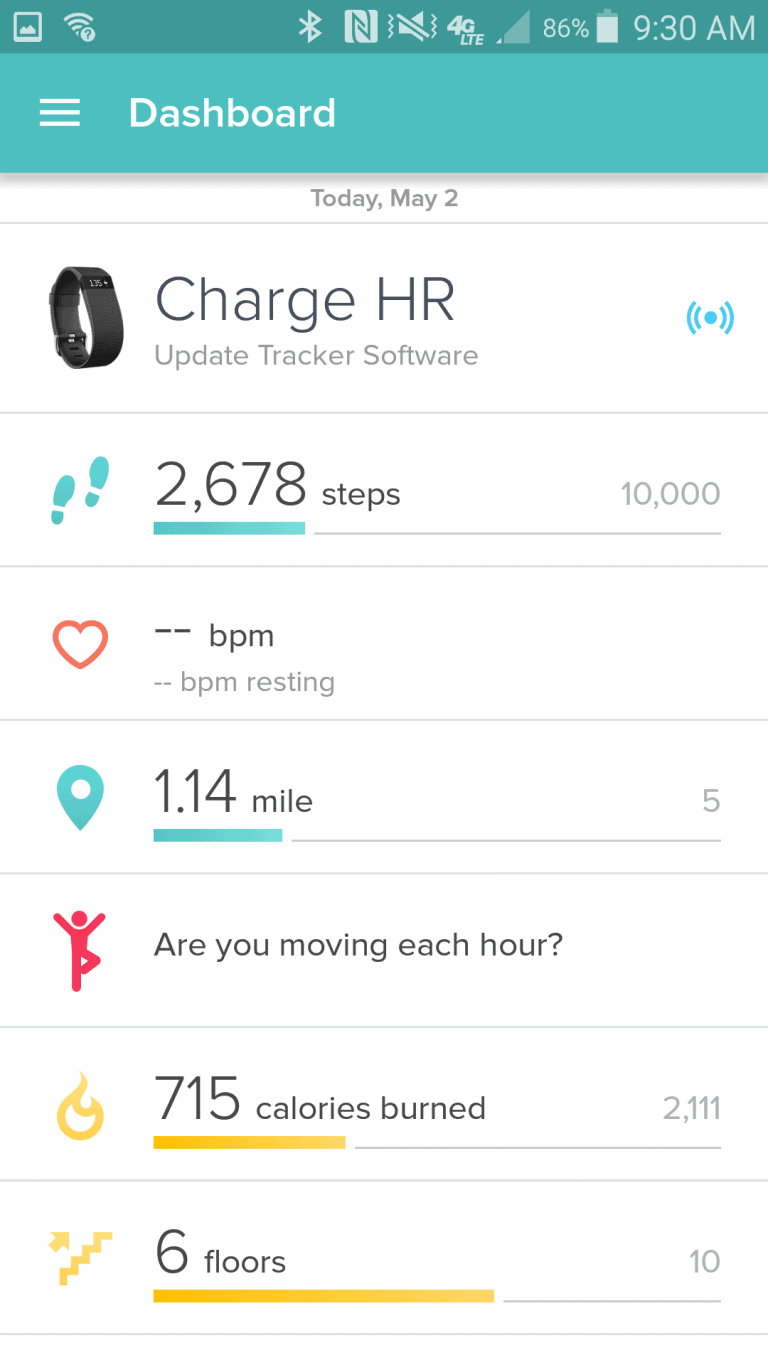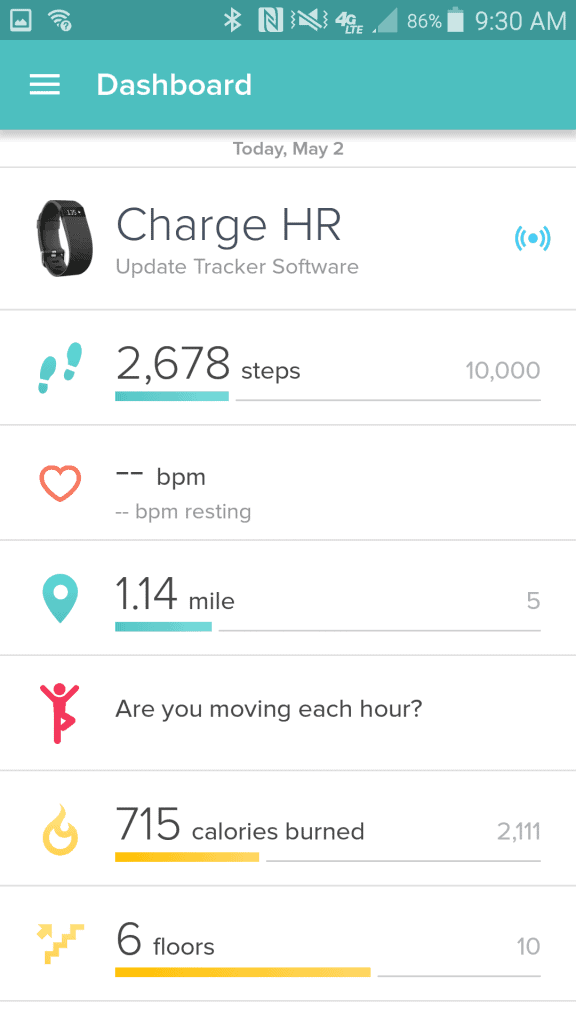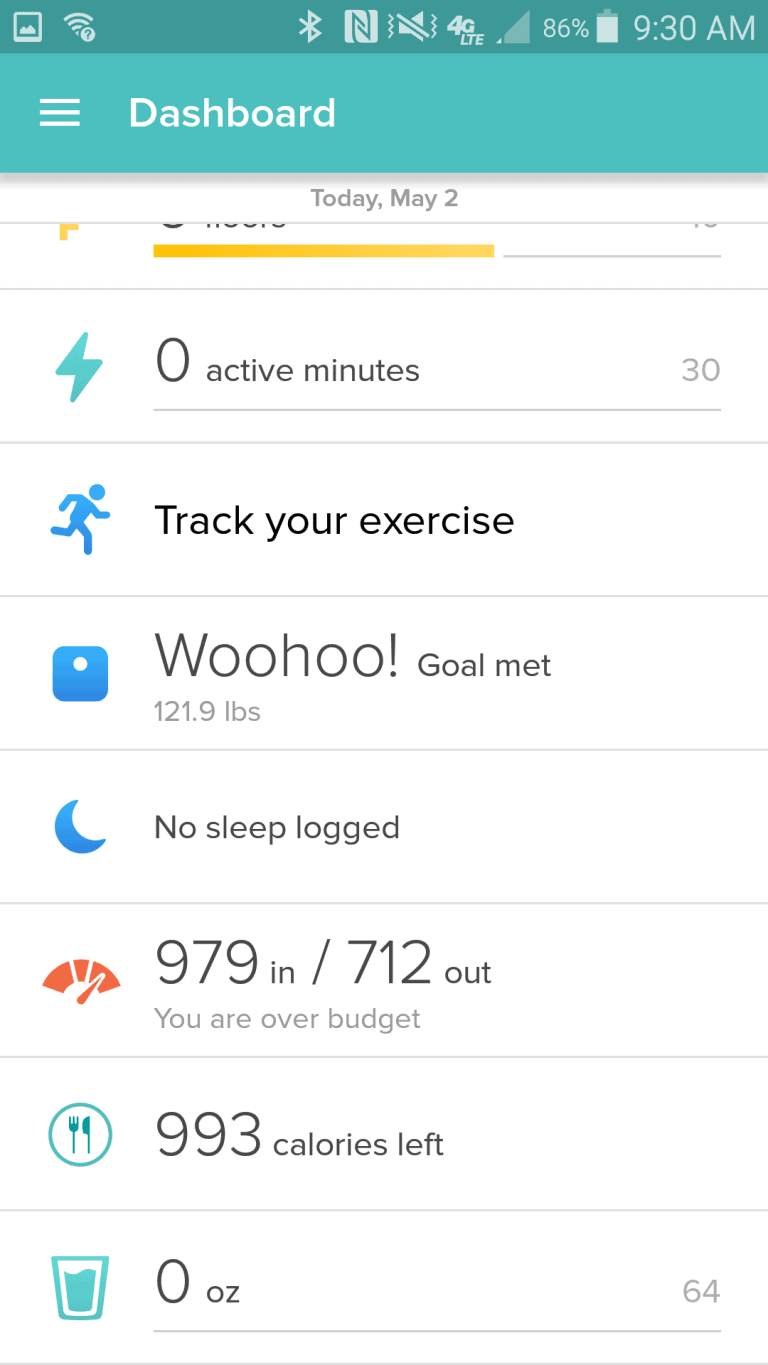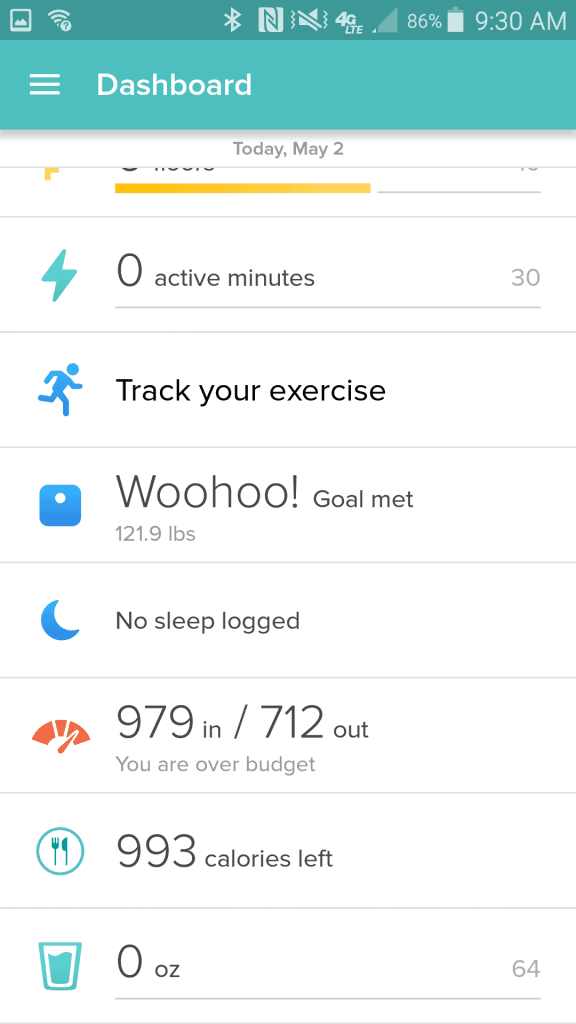 12:30pm
Just finishing up lunch at my desk. Today I brought a Greek mason jar salad, a slice of whole grain bread, and an Oikos Greek yogurt. I have taken 4,457 steps and burned 1024 calories. My Fitbit still says I'm coming in over budget, but again, I know my routine, and I know that it will all balance out later. Even so, I think I'll take a stroll through my building to get in some extra steps.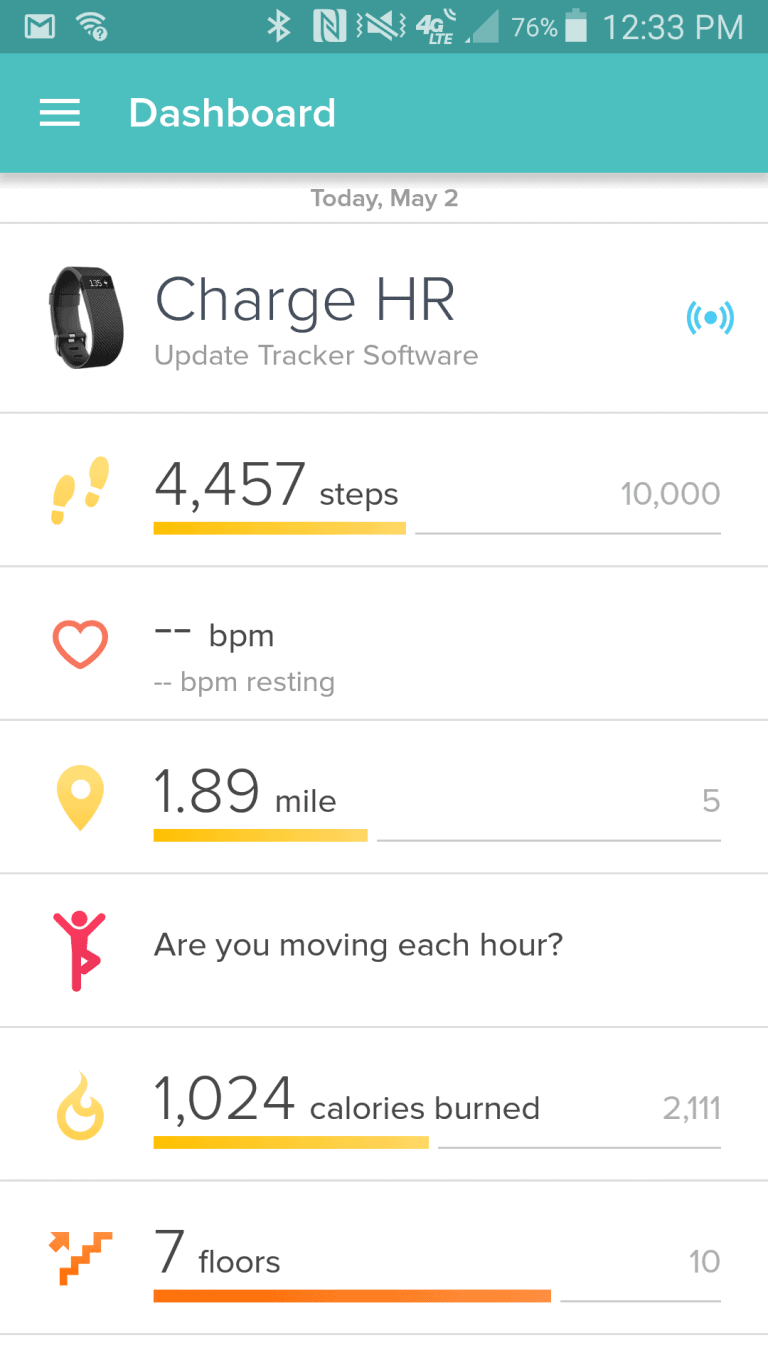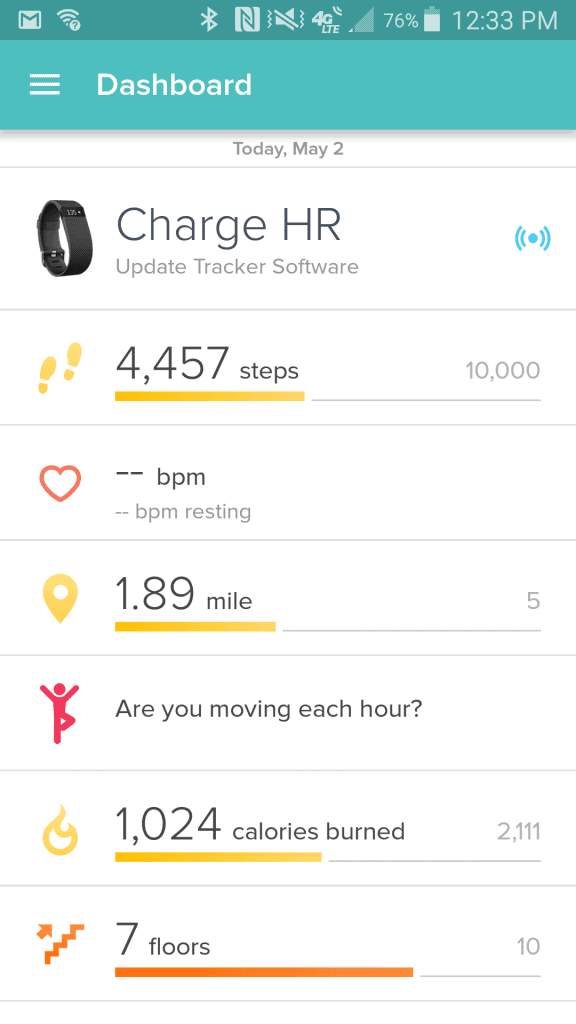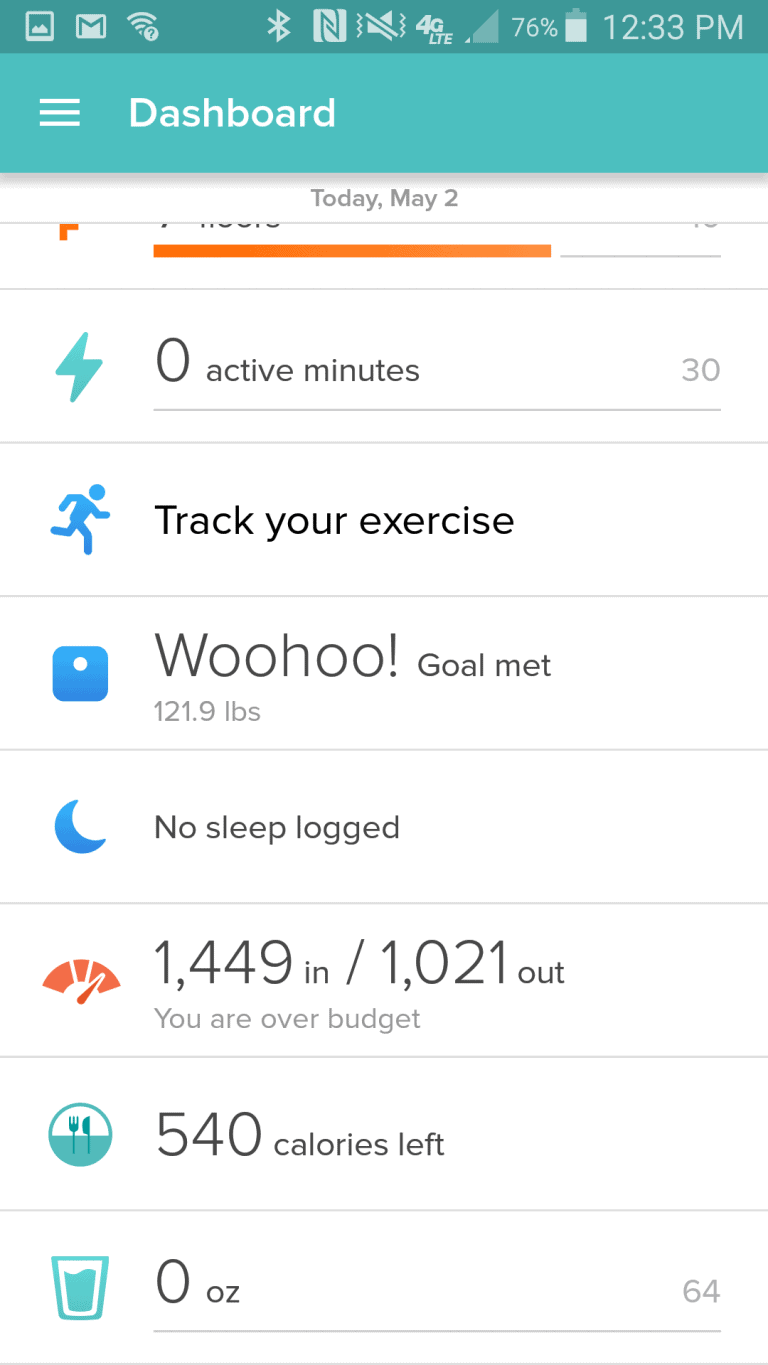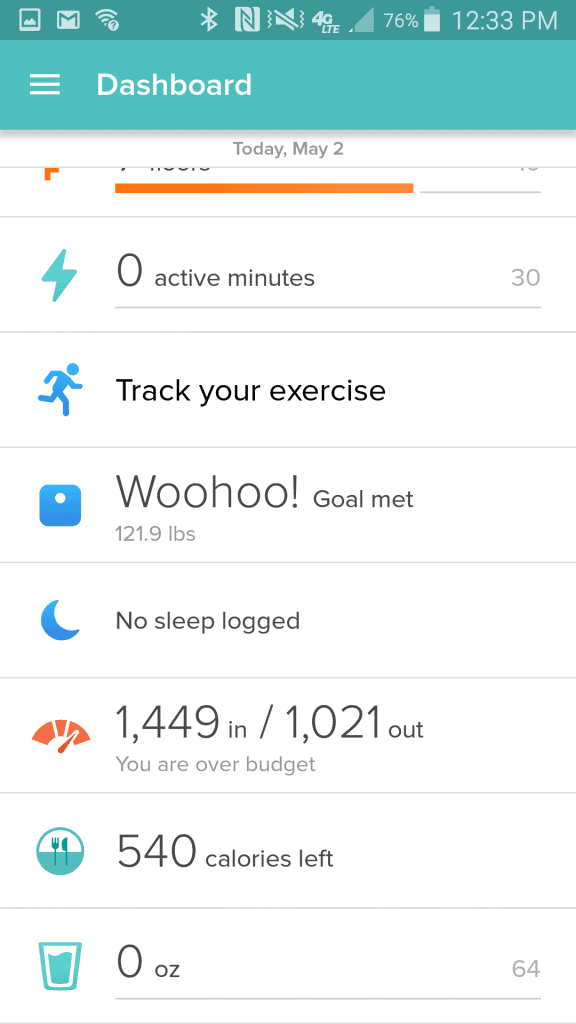 4:30pm
I just finished my workout at home. This workout was 47 minutes long, and consisted of some cardio kickboxing, strength training, cardio circuits, and abdominal work. I am currently enjoying my post-workout smoothie made with almond milk, frozen fruit, frozen kale, and powdered peanut butter. My workout bumped me up to 9,911 steps and 1610 calories burned. Now my Fit Bit says I'm coming in under budget, and I have 777 calories left. Great place to be right about now. Room for a yummy, nutritious dinner, and even a snack later or a glass of wine.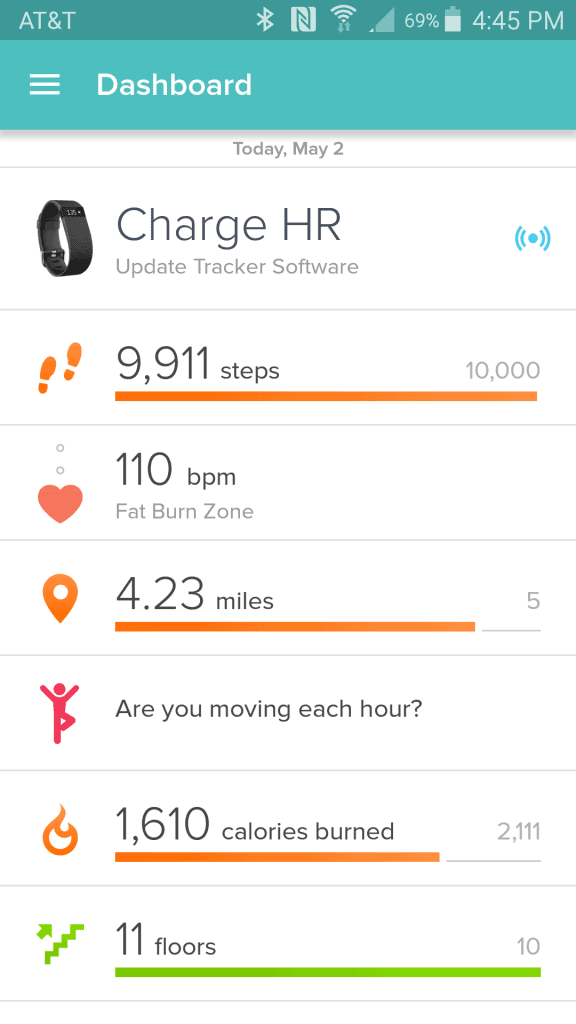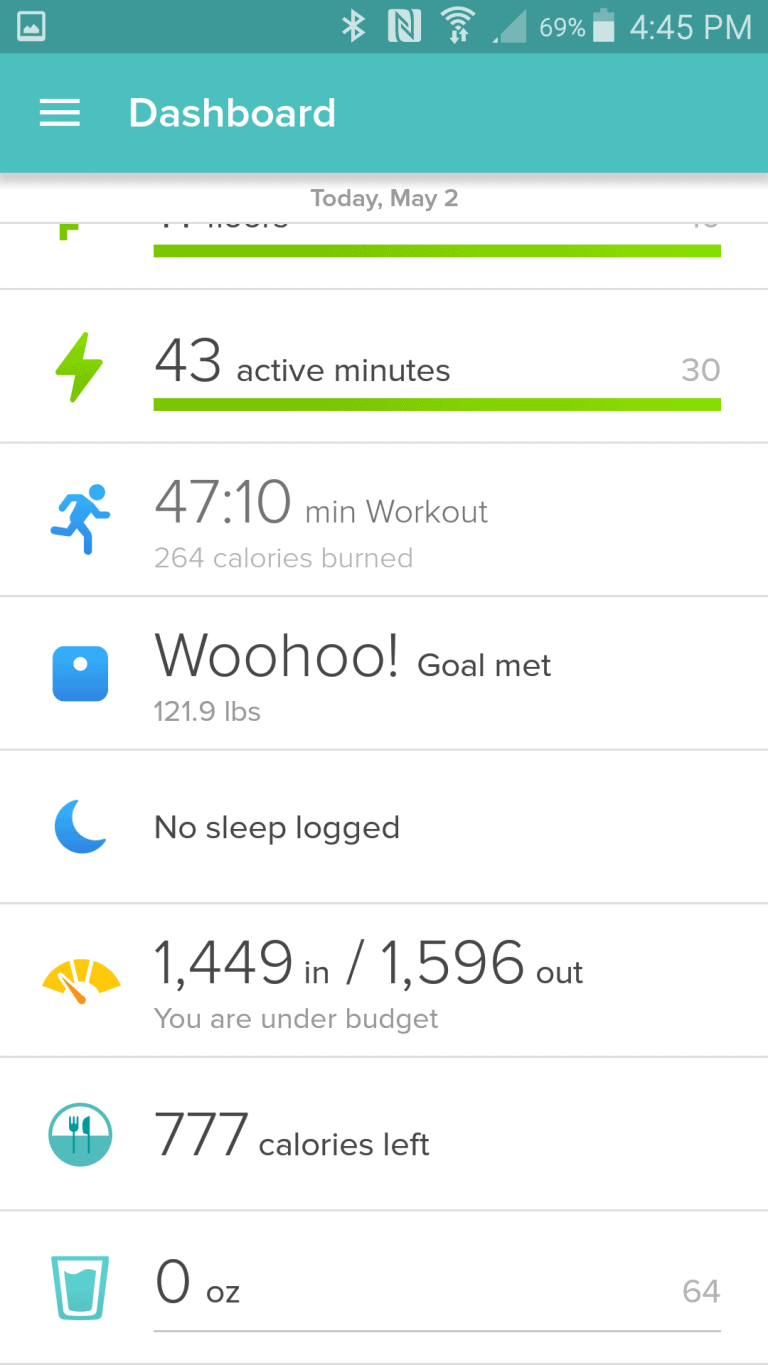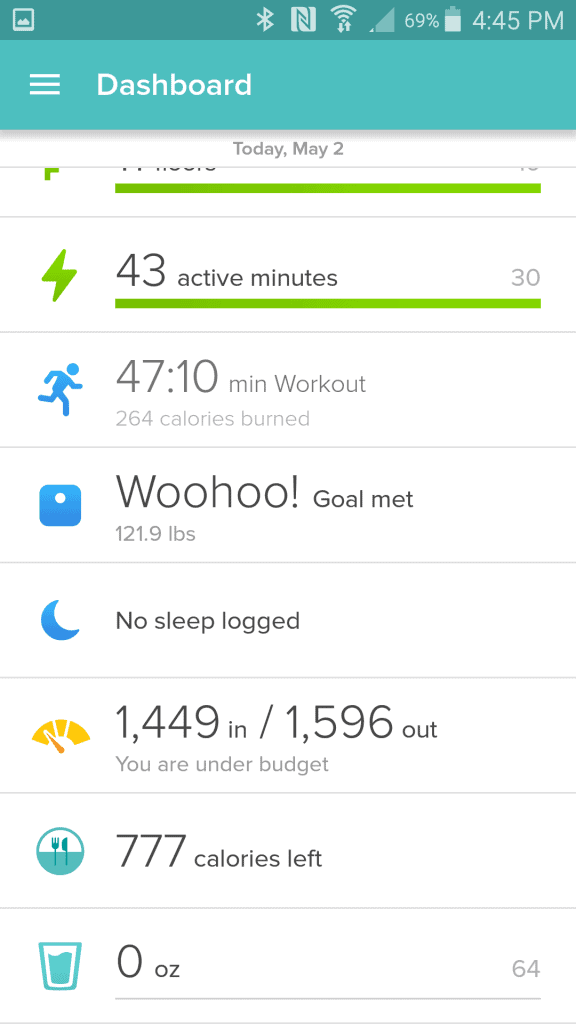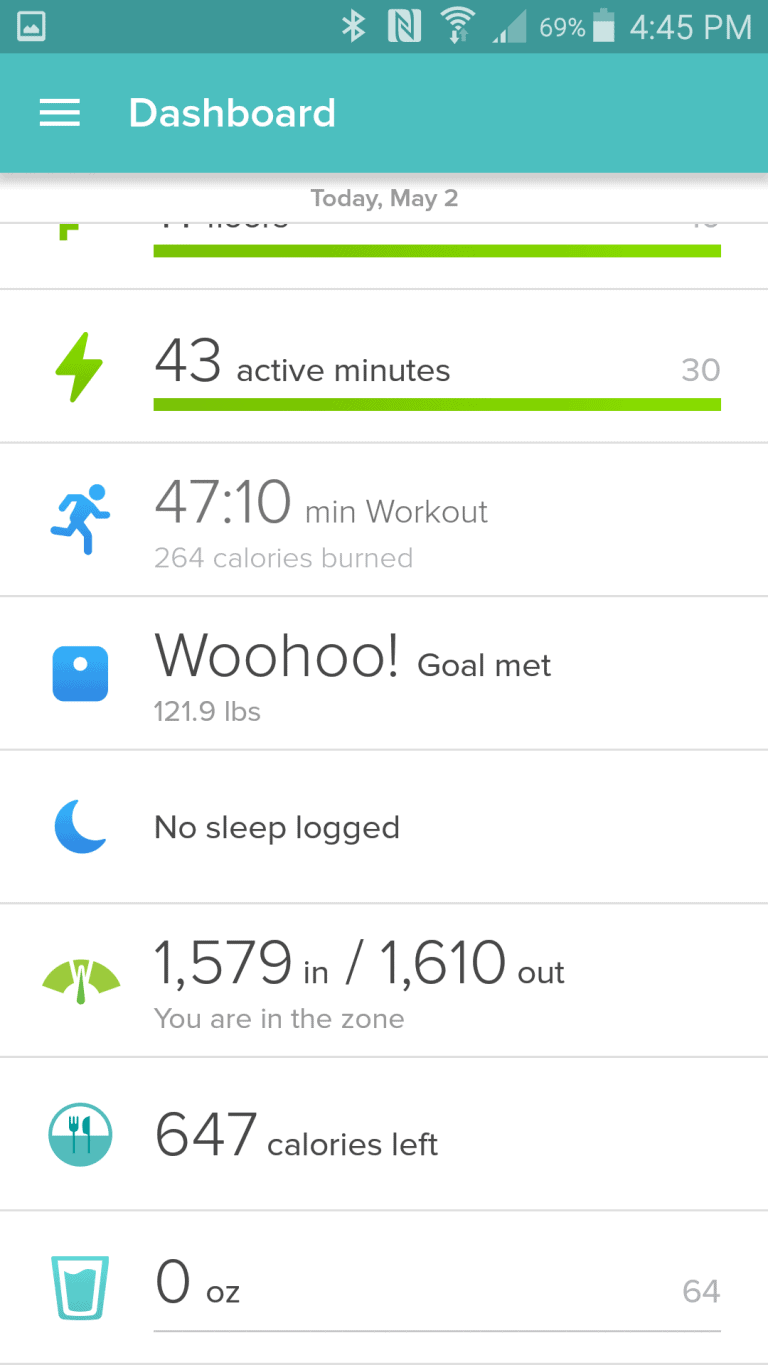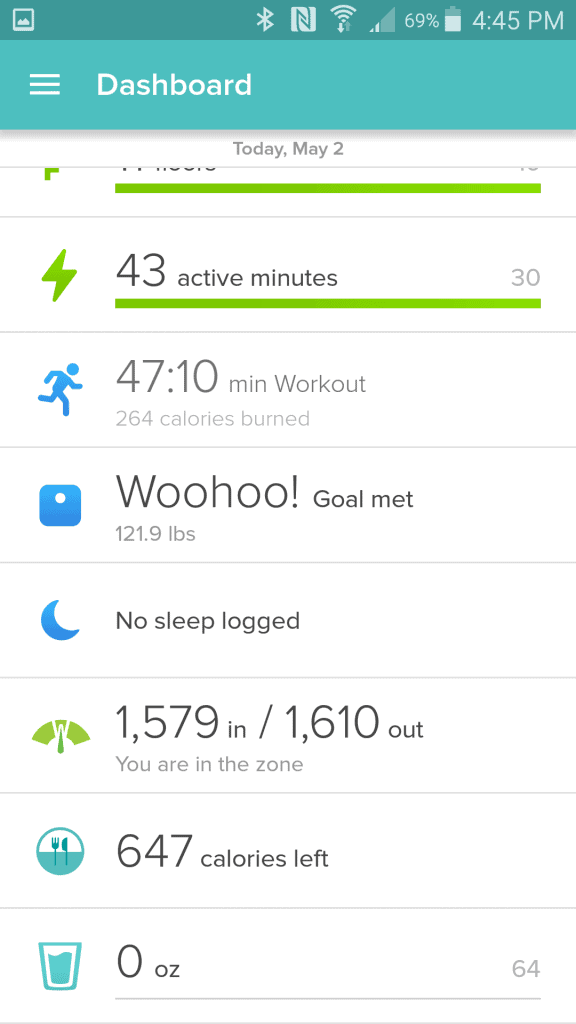 6:30 pm
Dinner finished and logged…whole wheat pasta with chicken, sauce, and goat cheese. Steps are at 12, 658, 2030 calories burned. My Fit Bit says I am in the zone with 307 calories left. See, I knew it would all balance out by now.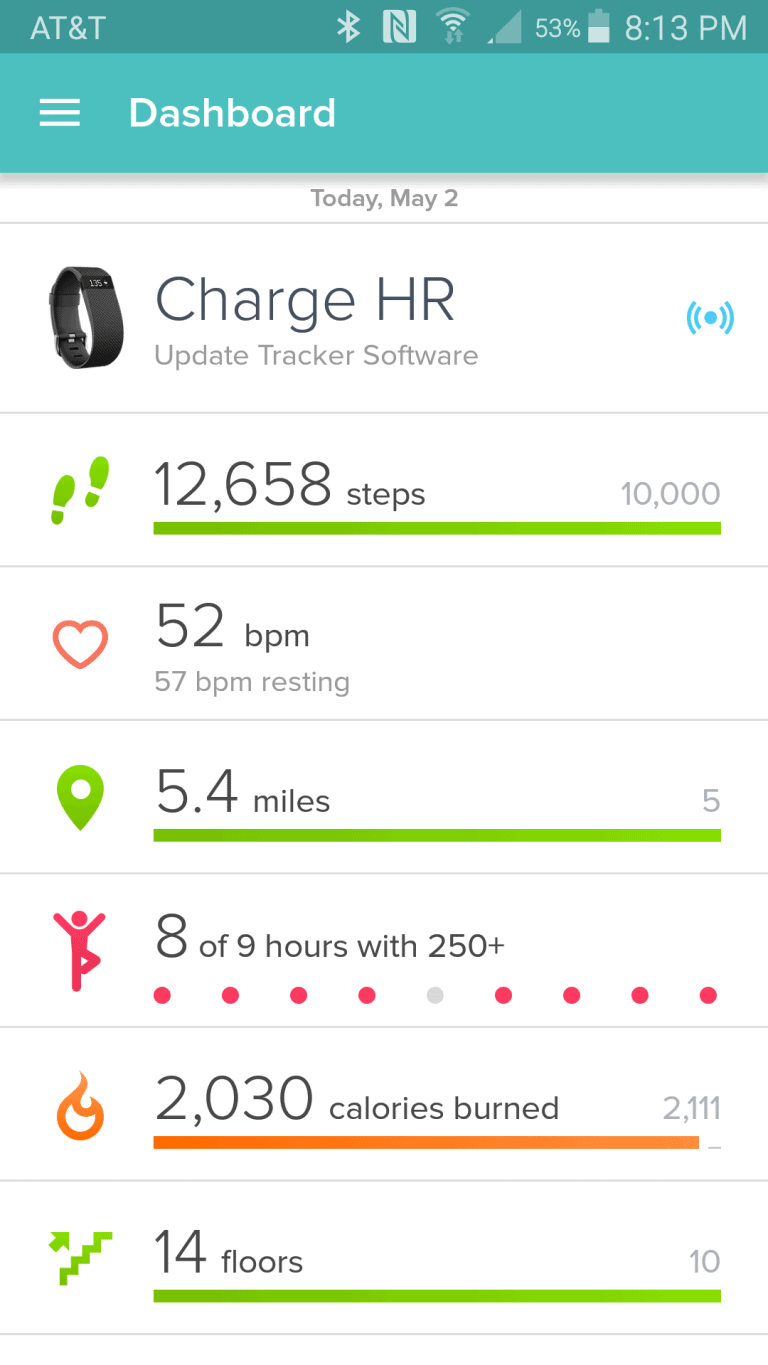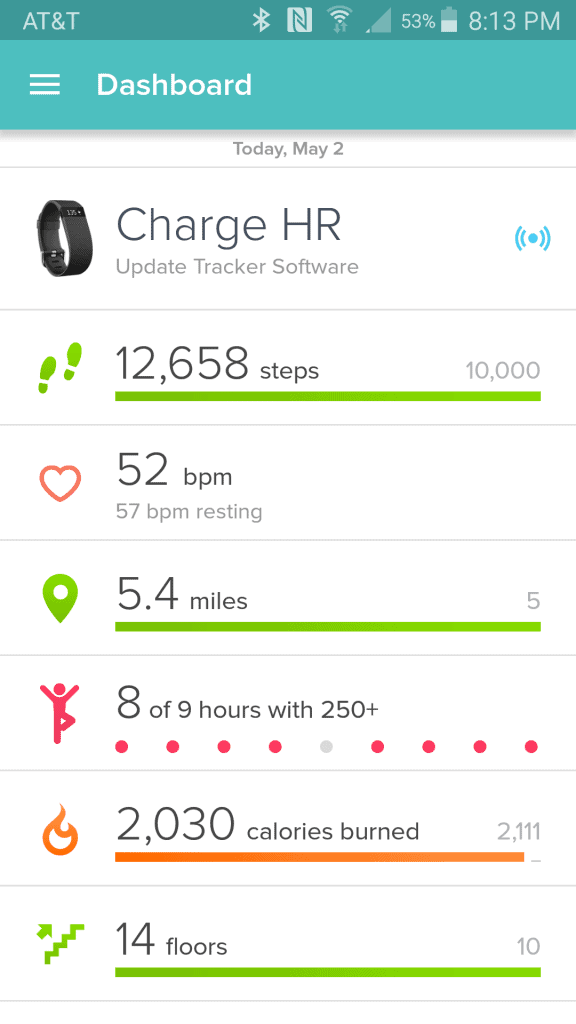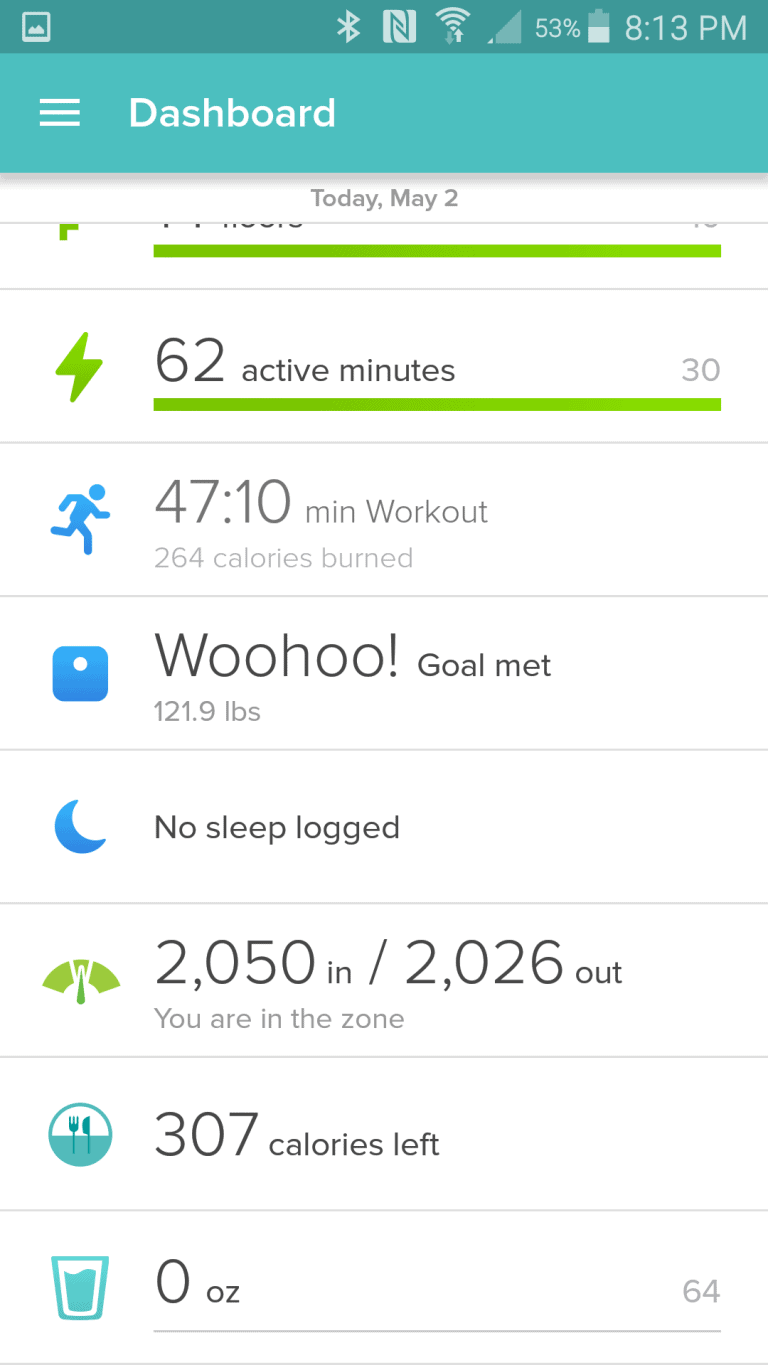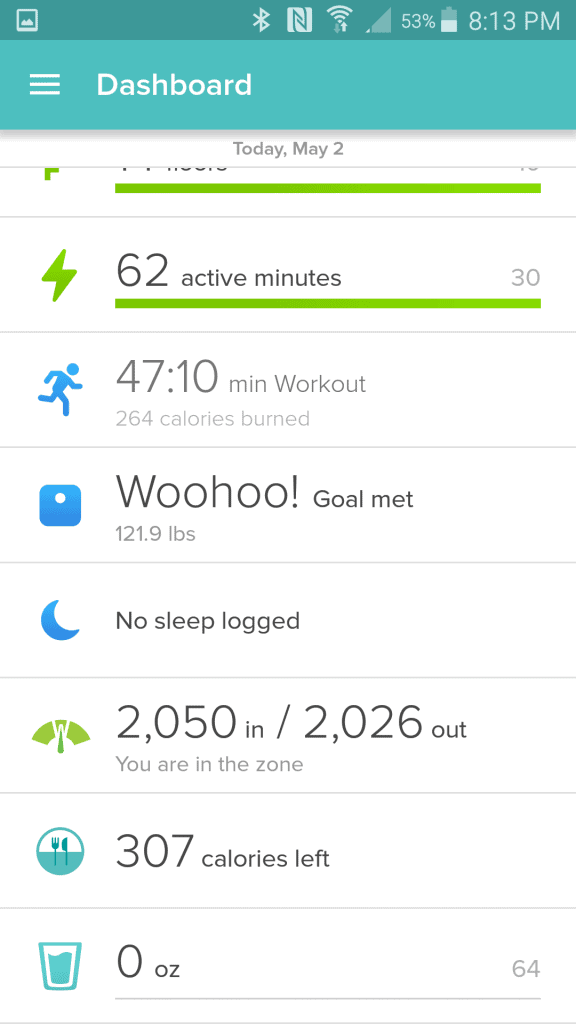 10:00 pm
Ok, so life interrupted my diet a little bit. Someone sent us a beautiful edible arrangement, so my daughter and I noshed on that while watching Dancing With the Stars. Then after she went to bed, I still felt like I was hungry, so I downed some pistachios, As I head to bed, I finished the day at 12,996 steps, which is great, because the goal is 10,000. I burned 2,144 calories, which is over my goal, so that's good too. However, I did go 220 calories over budget. I would have normally just have had the pistachios, but the fruit in the edible arrangement looked too good. Anyway, not going to hurt my goals overall, so it was a pretty good day.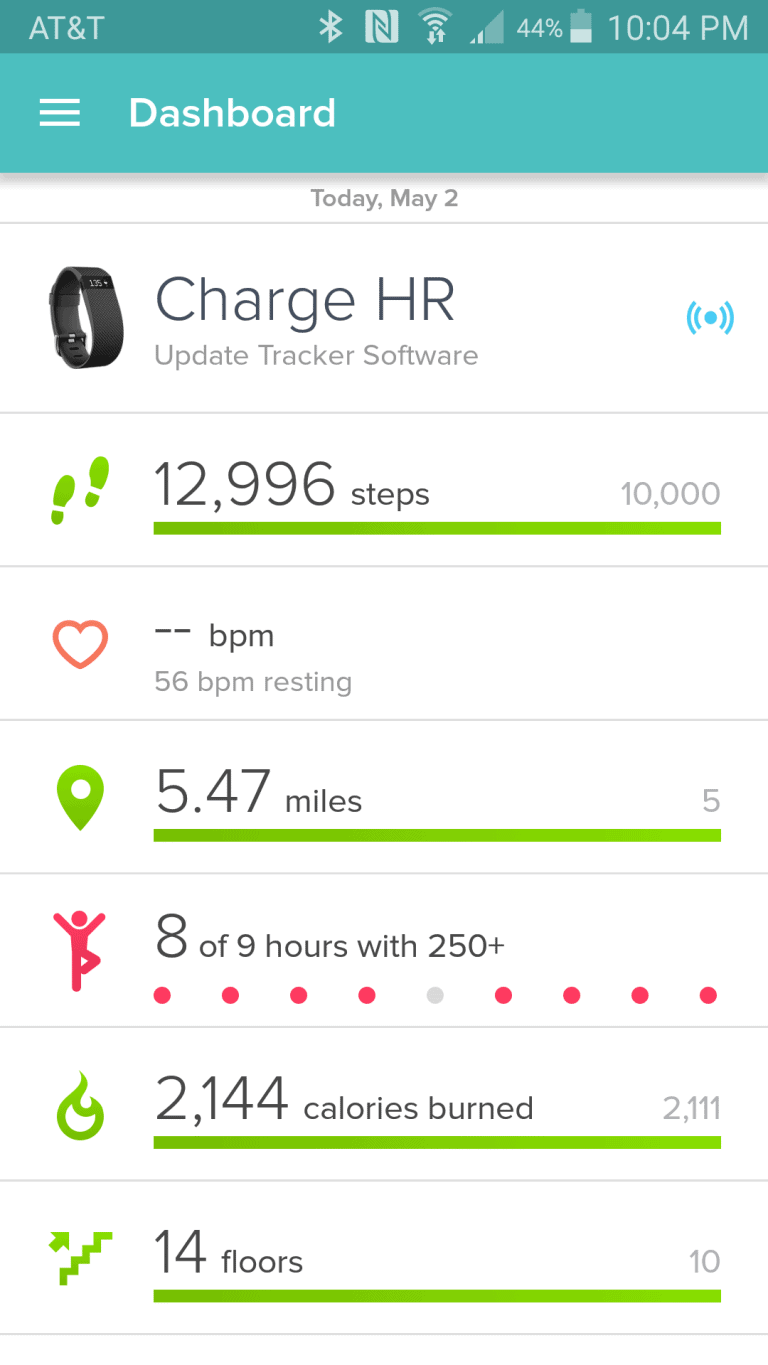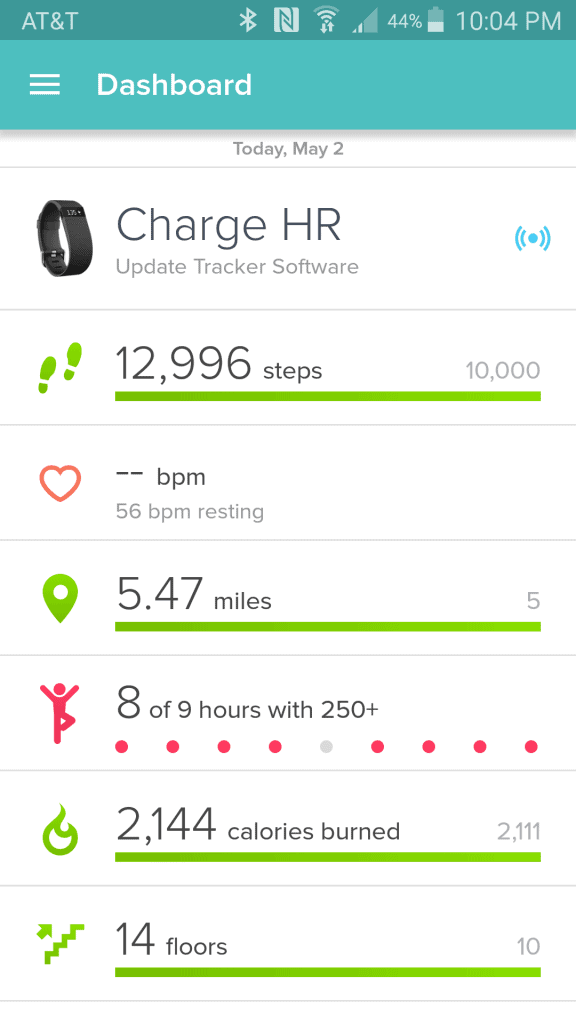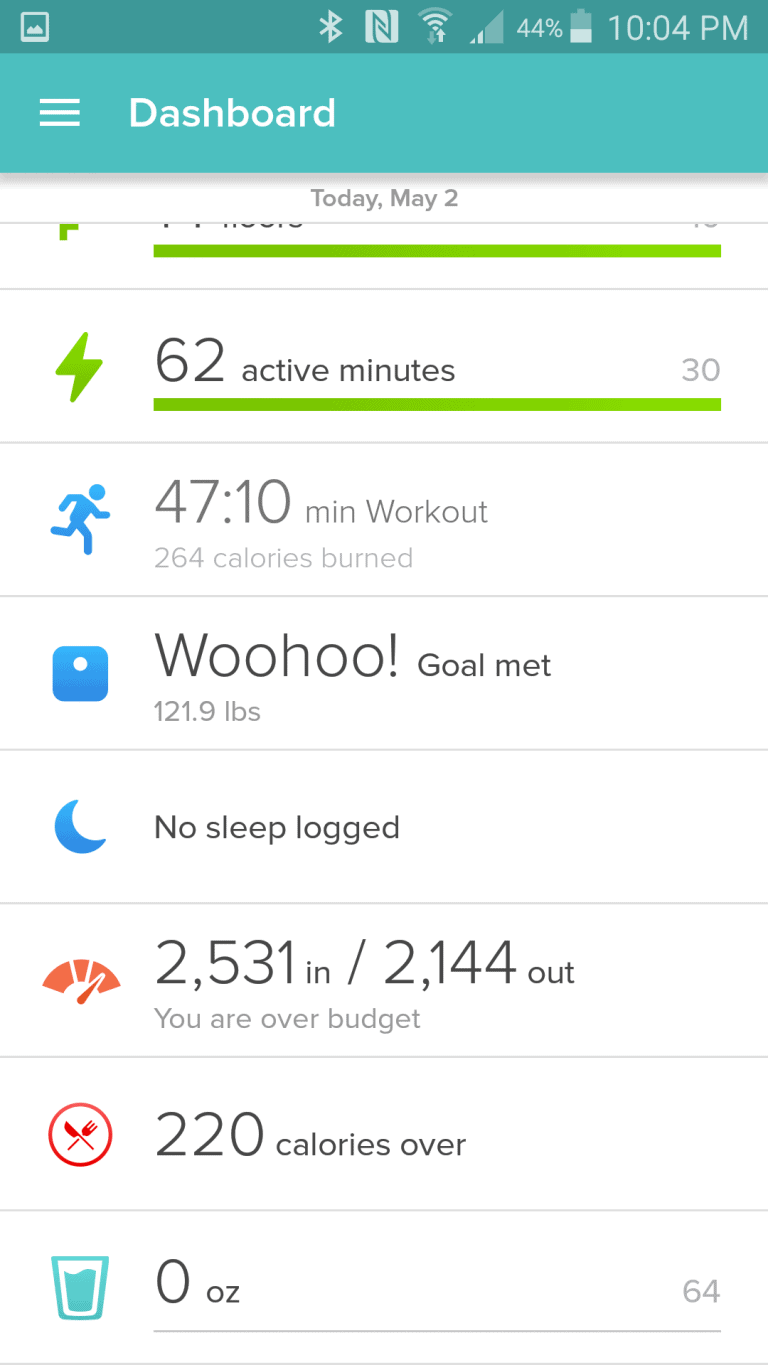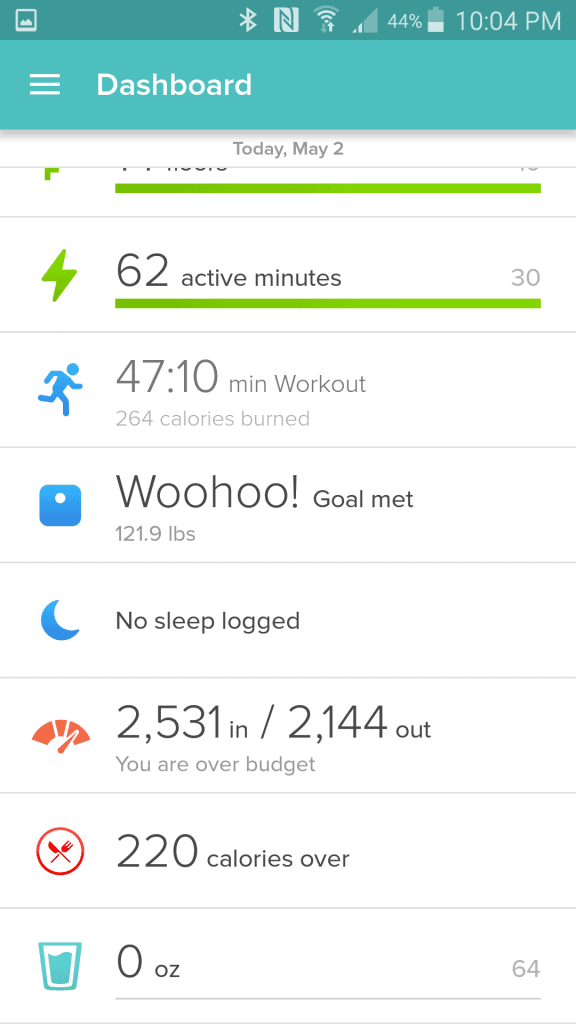 6:00 am the next morning
I checked my sleep pattern from last night. I slept for 7 hours and 26 minutes, was awake two times, restless 13 times, and awake/restless for a total of 19 minutes. I should mention that I have a one-year old who likes to party at night–ha ha! So overall I'll take that amount of sleep and I feel pretty rested.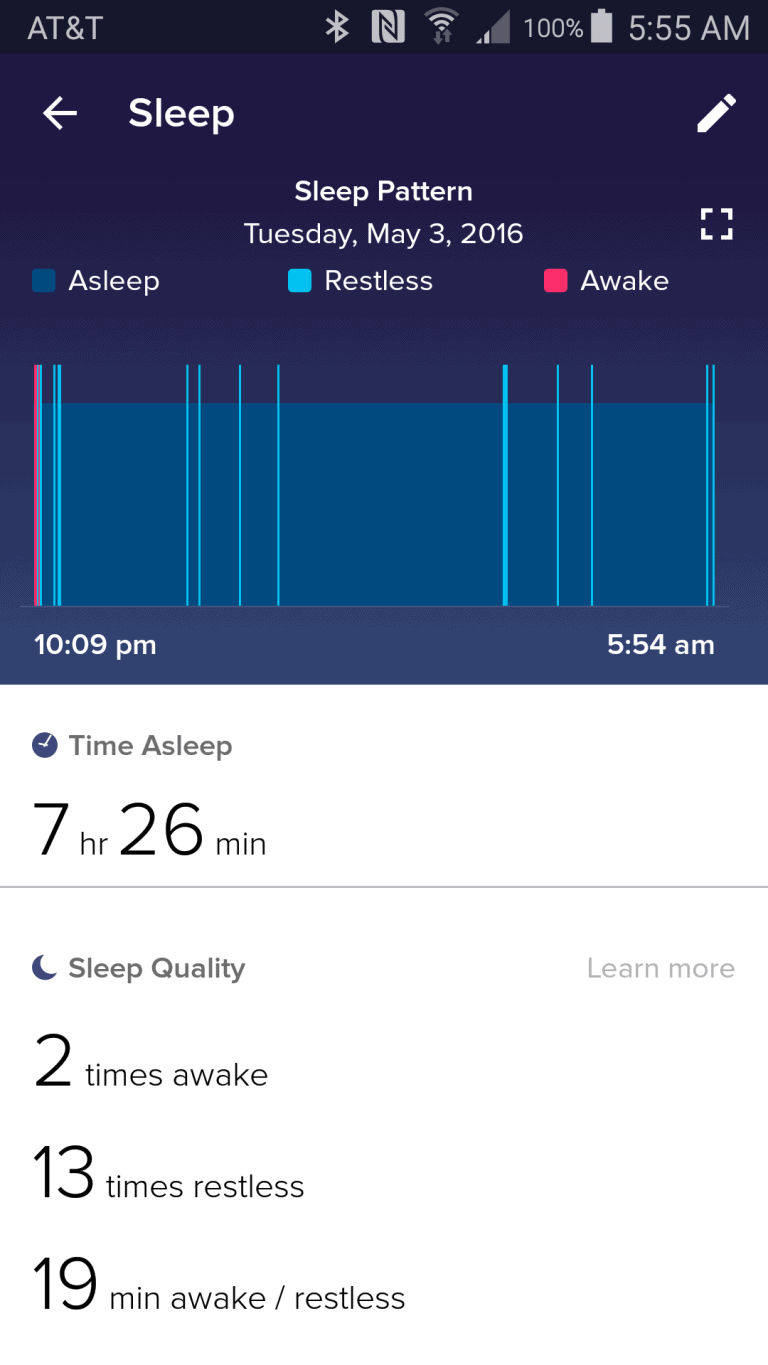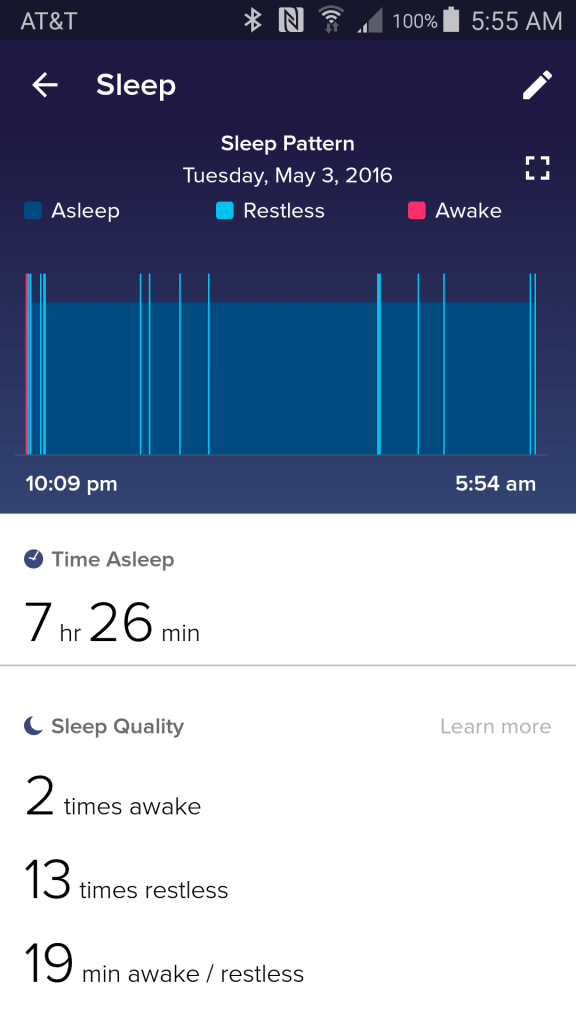 To compensate for the calorie overage last night, I am going to omit the hard-boiled egg from my snack today. That won't make me starve because I will still have the rest of my snack, but it will compensate for the extra calories I took in yesterday. I'm not sure if I will get a workout in tonight since my husband has a lacrosse game to coach. If I knew I was going to be working out, I wouldn't sweat it.
That's the day in the life of my Fitbit. What are your thoughts? Any questions for me?