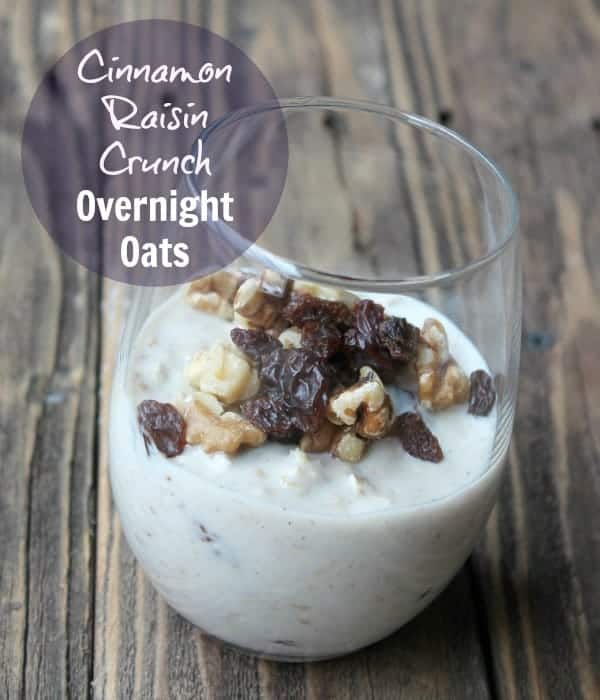 Thank you Silk for partnering with me today on this creamy delicious new overnight oats recipe. It was love at first spoon lick! If you haven't tried Silk Dairy-Free Yogurt Alternative I recommend giving it a try and take the Taste the Goodness Challenge. You can go to their website for a coupon. You'll find a variety of flavors along with two different sizes for the plain flavor and popular vanilla flavor.
---
It's no secret that I'm a HUGE overnight oats fan – my blog is full with lots of scrumptious recipes. Overnight oats are easy to prepare, can be made-ahead of time, and recipe ideas are endless. Seriously, think of any cookie recipe. Right now. Okay, I bet that cookie can be turned into a tasty overnight oats breakfast recipe. True story. Fun fact..most of my overnight oatmeal recipes are inspired by cookies. You're welcome 🙂
Many overnight oatmeal recipes call for yogurt. Personally, I never used yogurt in my overnight oatmeal recipes because I don't like to start my day with dairy. #40yearoldproblems #justsayin. Mostly, I use coconut milk or other non-dairy milk in my recipes. However, I always wanted to prepare an overnight oats recipe with yogurt so I was excited when Silk asked me to create a new recipe using the their new Silk Dairy-Free Yogurt Alternative.
Before using Silk Dairy-free Yogurt Alternative in the recipe I decided to give it a taste first. I purchased the vanilla flavor and omigoodness it is good! It was love at first lick. Seriously! I love vanilla yogurt and this is a perfect dairy-free yogurt alternative for breakfast time.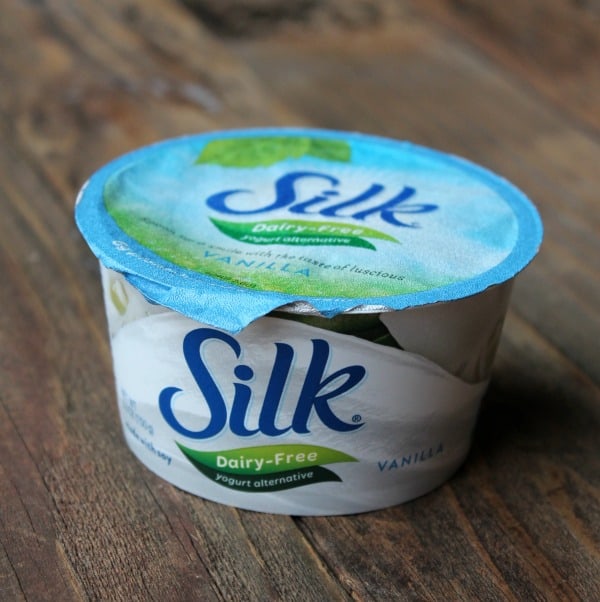 I decided to make a cinnamon raisin crunch overnight oats recipe. The idea of plump raisins mixed with oats, cinnamon, the creaminess of Silk Dairy-free Yogurt Alternative, and topped with crunchy walnuts had me excited.
This is a simple recipe.
The first thing I did was scoop 1/3 cup of rolled oats. With some of my recipes I use 1/2 cup but I knew Silk Dairy-Free Yogurt Alternative would add protein and extra bulk so I didn't feel the need to use more oats.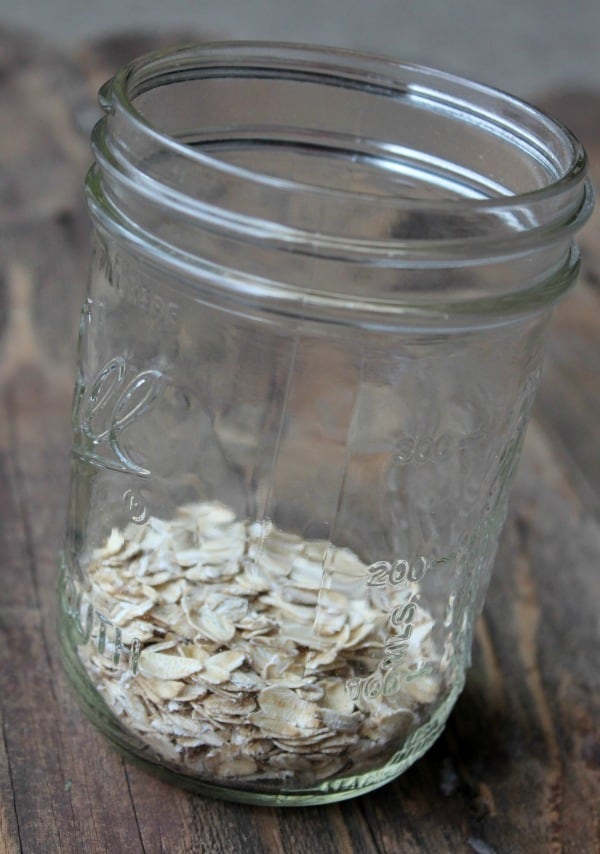 Next I poured in some unsweetened coconut milk and stirred in the cinnamon, pure vanilla extract, and maple syrup. Mmmmm. I'm getting excited just writing this.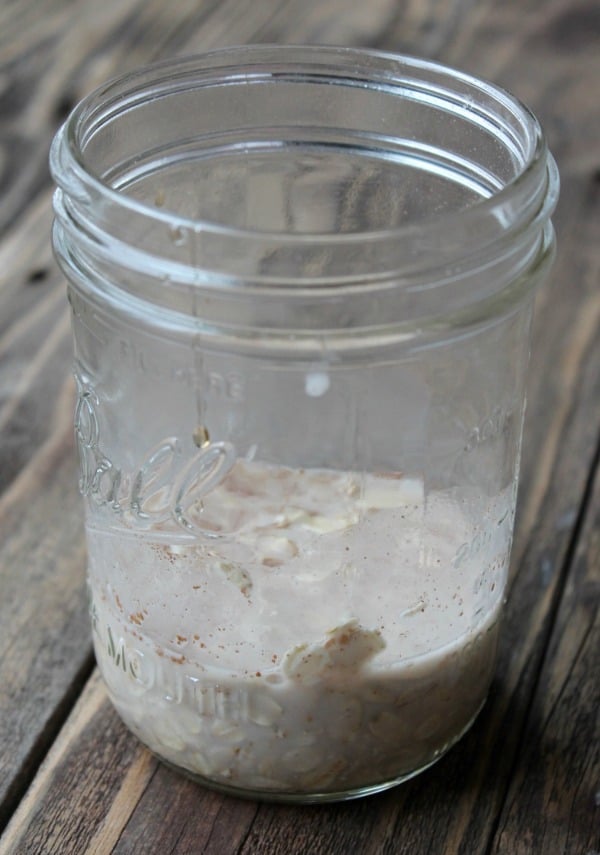 Now the raisins. I love when my raisins get plump and juicy so I put them in with the liquid. If you like chewy raisins then add them last.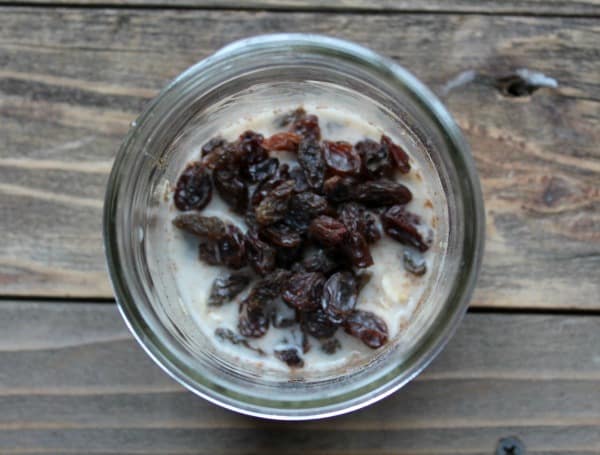 Last I poured in a 5.3 ounce container of Silk Dairy-Free Yogurt Alternative. Look at the creamy silky goodness!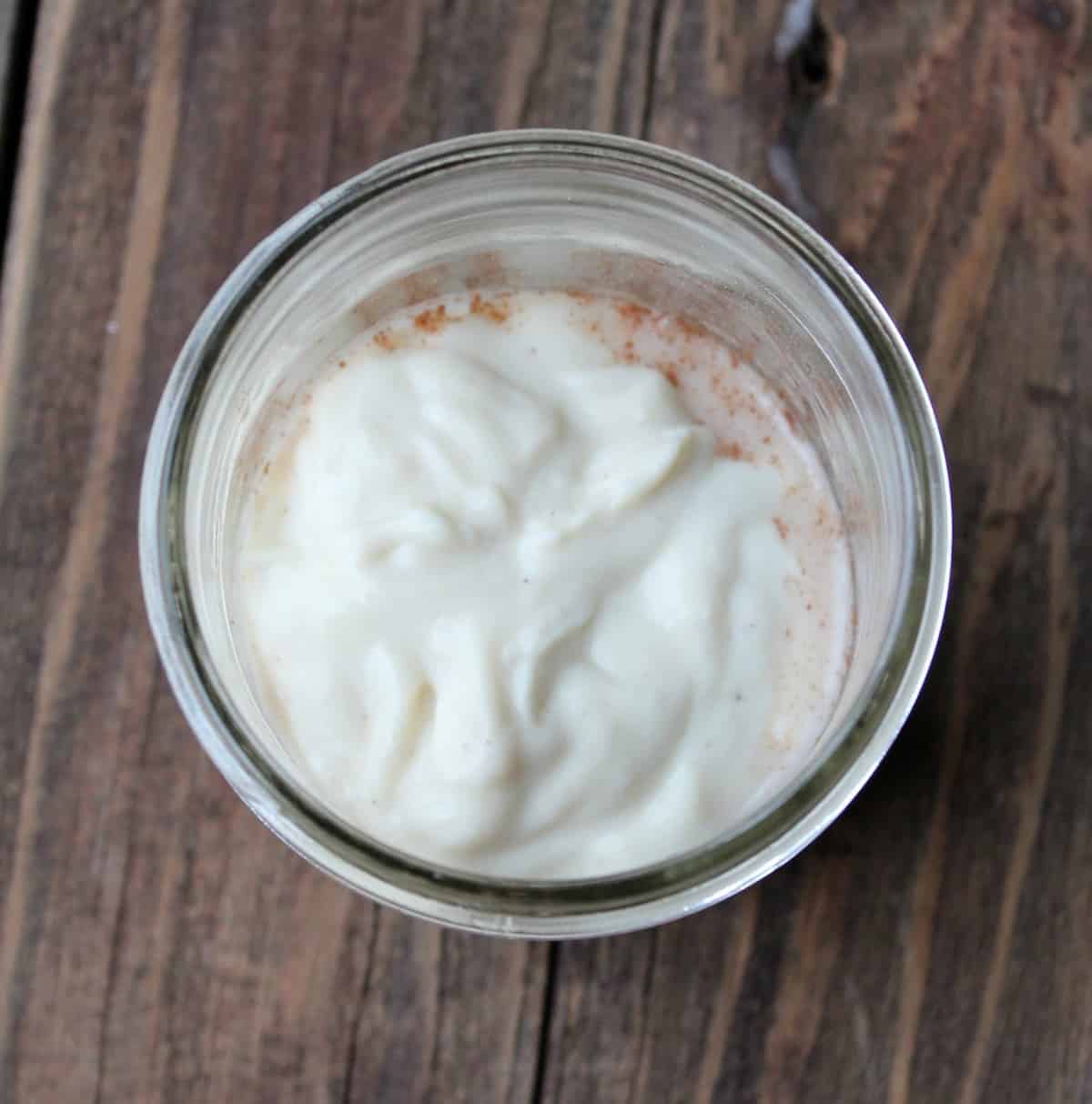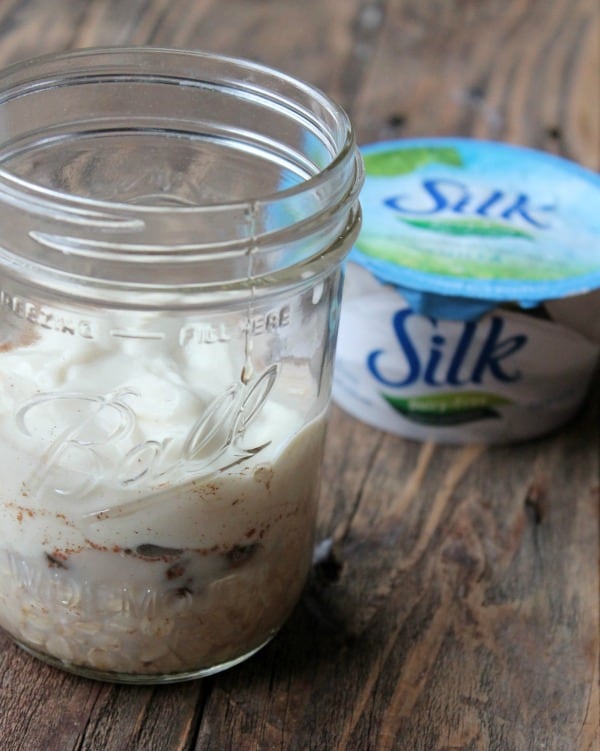 Then I put the lid on, stuck it in the refrigerator, and let time do it's magic. Typically, I let this sit overnight. Hence the title "overnight oats". But… you can eat these after it sits in the refrigerator for a few hours.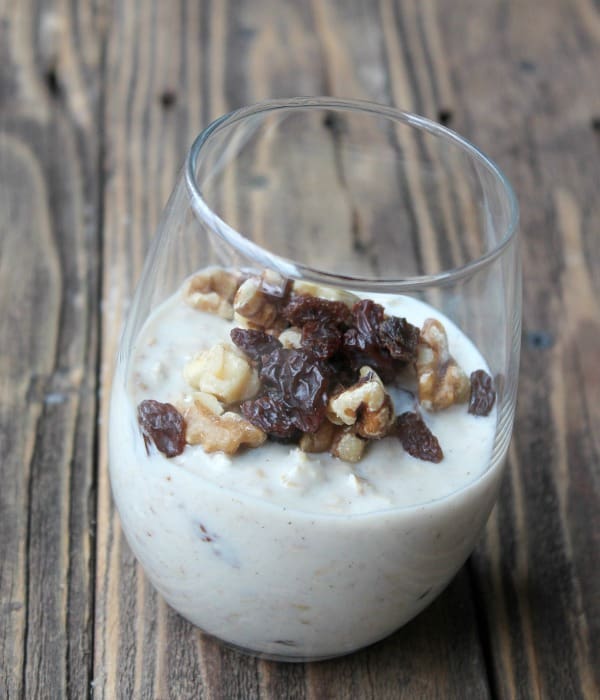 After a few hours I poured it into a glass and top the overnight oats with walnuts and some more raisins. Doesn't it look fancy? The longer it sits the thicker it will be so if sits 8-10 hours in the refrigerator the consistency will be a little thicker. If needed, add some coconut milk to loosen the oats up.
I thought this overnight oats recipe was scrumptious. It's creamier than my other overnight oats recipes but that's what I love about it. The flavors are great and so is the texture. You get the creaminess from the Silk Non-Dairy Yogurt Alternative and coconut milk, bulk from the oats, chewiness from the raisins, and crunch from the walnuts. It's like a breakfast party and everyone's invited.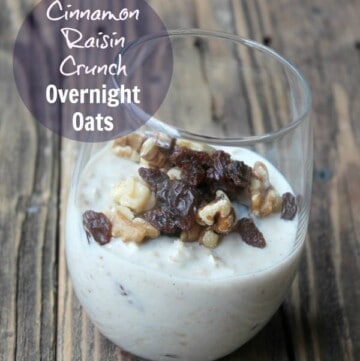 Ingredients
1/3

cup

rolled oats

1/3

cup

unsweetened coconut milk

1/8

teaspoon

cinnamon

1/8

teaspoon

pure vanilla extract

2

tablespoons

raisins

1

5.3 ounce container Silk Dairy-free Yogurt Alternative

1

tablespoon

chopped walnuts
Instructions
In a 16-ounce mason jar combine oats, coconut milk, cinnamon, and pure vanilla extract.

Sprinkle in the raisins.

Pour in the Silk Dairy-free Yogurt Alternative

Place lid on and let it sit for 4 hours or up to overnight.

Stir it up and sprinkle walnuts on top. You can add more raisins at this time too.
Notes
Make-ahead instructions
This recipe can be made 1-3 days ahead of time.
This is a sponsored conversation written by me on behalf of Silk. The opinions and text are all mine.