Christmas breakfast recipes you can make ahead of time, are healthy, and the whole family will love!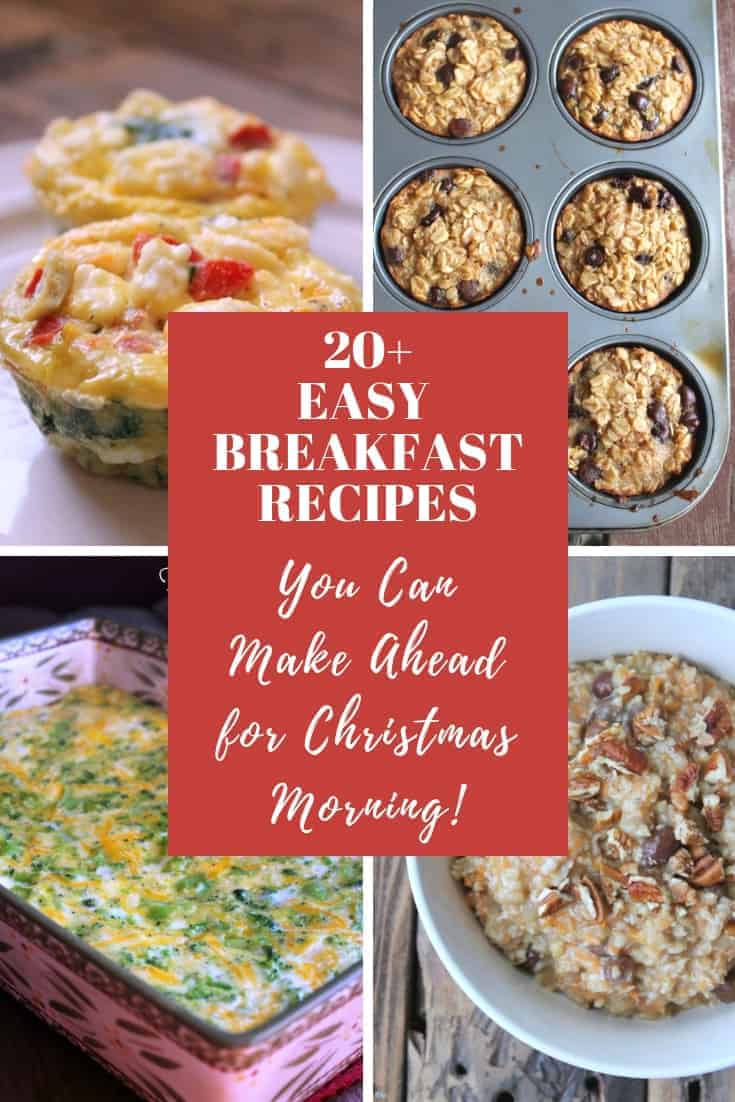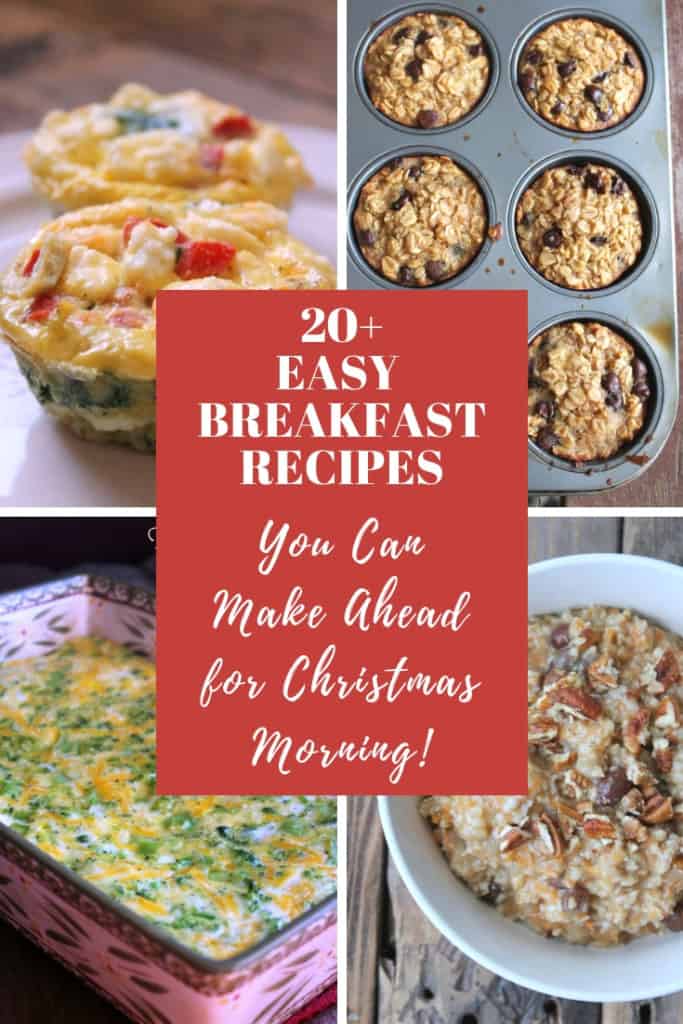 One of my favorite things about the holidays is making Christmas breakfast. I know this sounds a little cheesy but I love waking my kids up with all kinds of delicious aromas. My hope is when they are adults they'll be brought back to their childhood anytime the smells of cinnamon and bacon filling the air.
While I do wake up earlier than everyone else so I can get the Christmas morning breakfast recipes going I still don't have much time to make anything from scratch. So, it's important that I have homemade recipes I can make the night before.
Also, I need uncomplicated recipes.
We all know Christmas Eve can get super busy too. Between buying last minute gifts, wrapping, and visiting with family it's near impossible to prepare a time-consuming recipe. Honestly, I don't have time for that on a non-holiday day!
Anyway, the Christmas breakfast recipes I'm sharing below can be made ahead of time. Each is simple to prepare so you won't need to carve out much time to get it ready. Then on Christmas morning all you'll need to do is pop the recipe into the oven after you wake up. Within a few minutes the kiddos will be woken up by all the delicious aromas in the air.
I should also mention that each of these recipes are wholesome and healthy. Not that we're overly concerned with watching our waistline on Christmas morning but you'll definitely start the day on a healthy note by putting one of these Christmas breakfast recipes on your menu.
One more thing, if you're looking for Christmas brunch ideas these recipes would work great too!
Egg Bakes
Everyone loves a good egg bake! All of these recipes are simple to whip together. Simply mix it up and pour into a 9×13 baking dish. Then cover it with plastic wrap and refrigerate. In the morning, remove the plastic wrap and cook as directed in the recipe. You know an egg bake is done when the middle no longer jiggles.
Some of these egg bake recipes are cooked in muffin tins. To cook in a 9 x13 casserole dish instead simply adjust cooking time to about 45 – 50 minutes in a 375 degree oven.
If you don't have a 9 x 13 casserole dish I recommend this ceramic one on Amazon for under $28.
The dish you see in the picture is Temptations bakeware, my mother bought me this for a gift years ago. You can get this from Amazon too for about $60.
Chicken Sausage and Peppers Egg Bake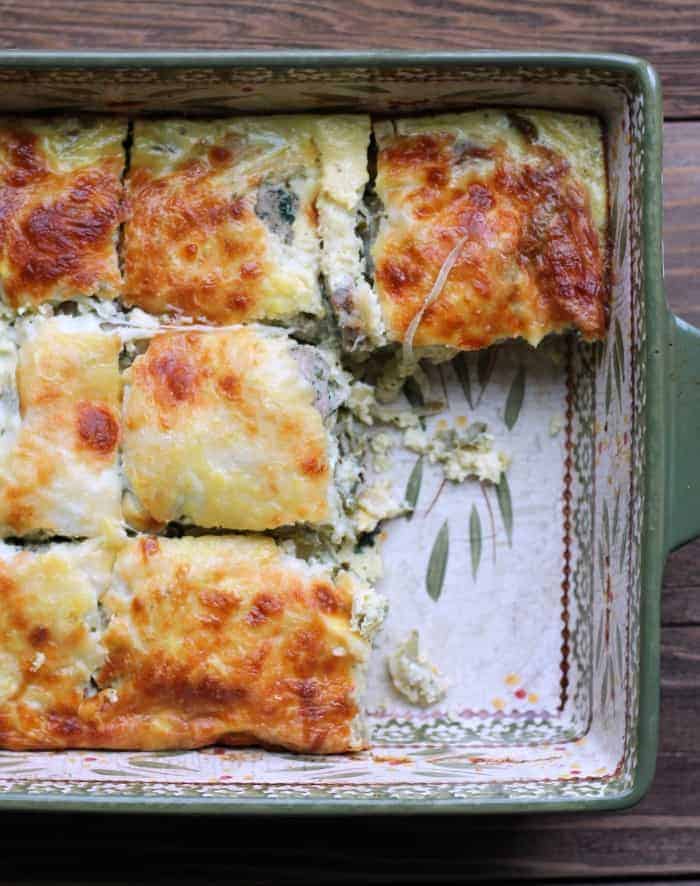 Super Greens and Chicken Sausage Egg Bake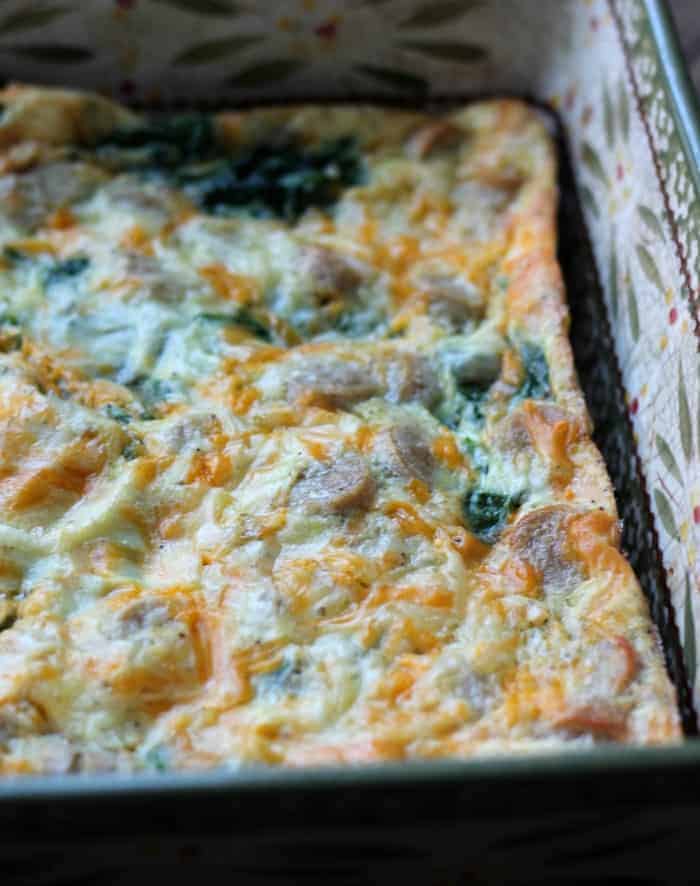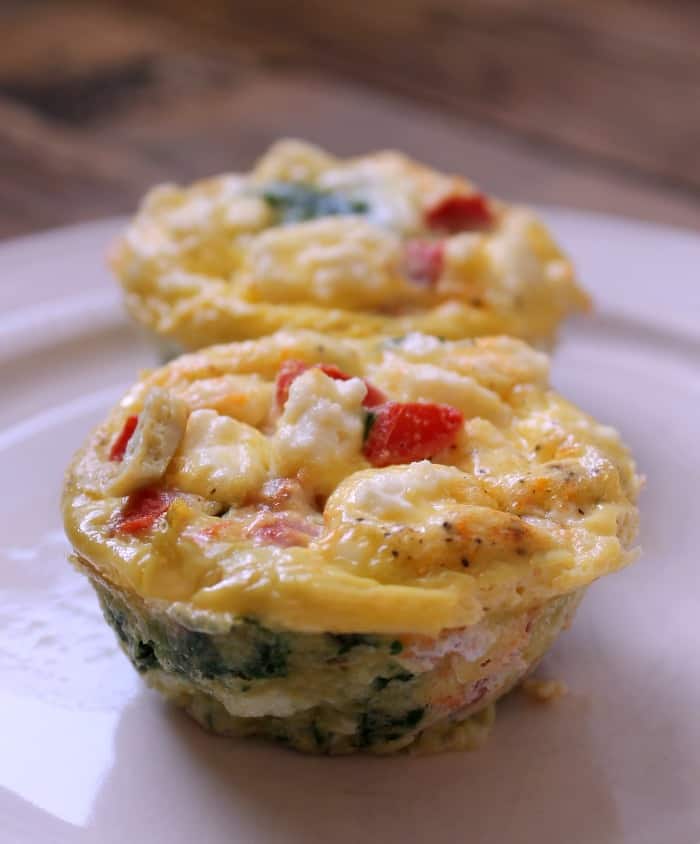 Egg Quinoa Bowls
Of course, quinoa isn't the first ingredient that comes to mind when you think Christmas breakfast recipes but these might change your mind. These quinoa bowls are perfect for scrambled egg lovers who want to turn it up a notch.
The ingredients can be prepared ahead of time and then cooked on Christmas morning. If you'd rather make an egg bake then, no worries, all of these recipes can be cooked as an egg bake. Simply, mix all the ingredients together, pour into a 9 x 13 pan, and cook for 45-50 minutes in a 375 degree oven.
Also, if there are leftovers, these recipes keep great in the refrigerator or can be frozen.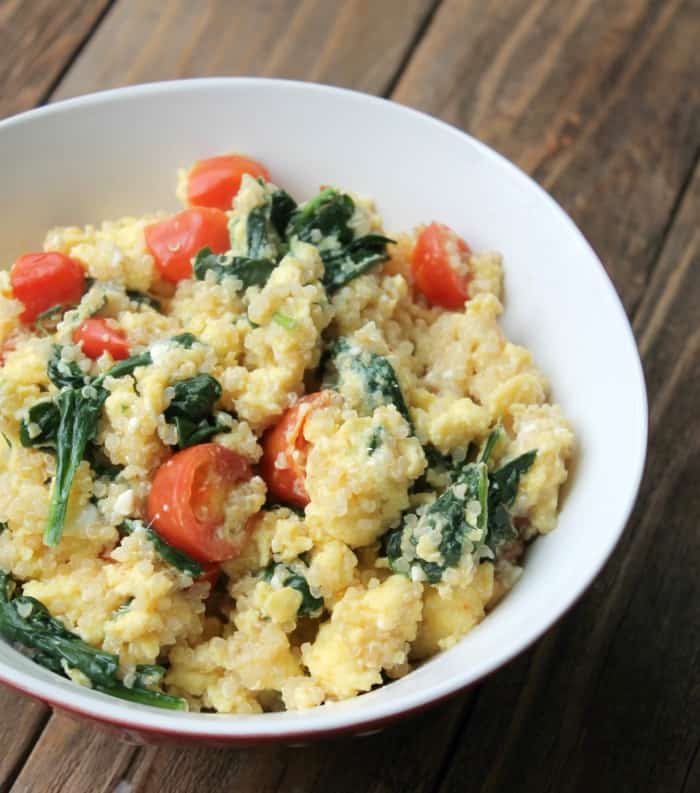 Kale and Bacon Quinoa Egg Bowl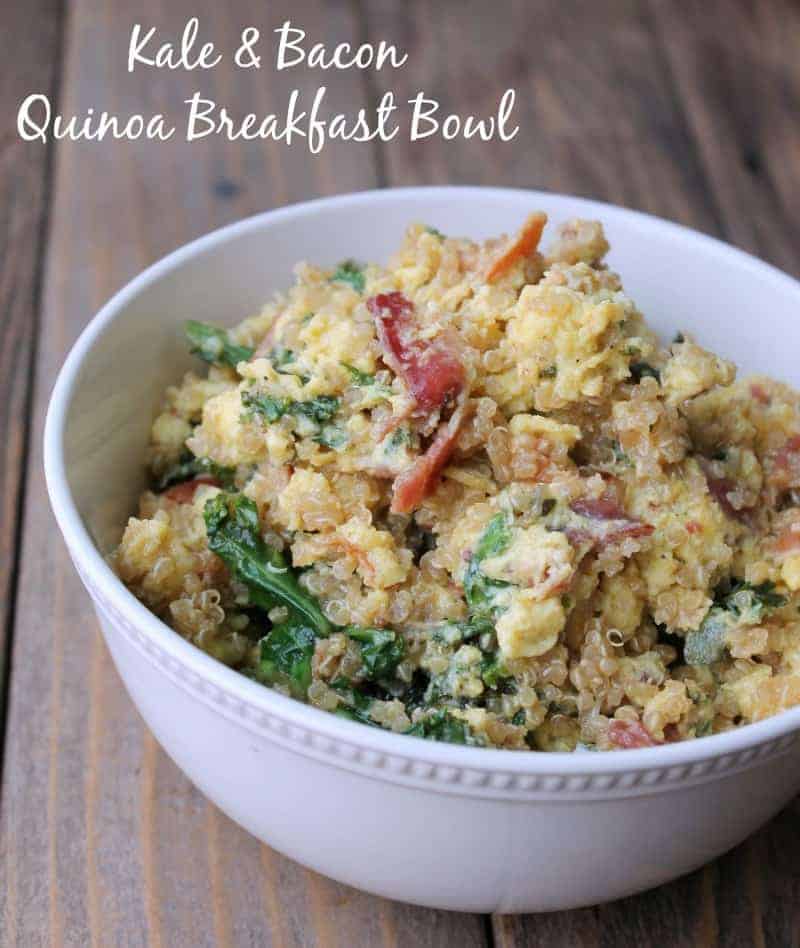 Sausage and Cheese Quinoa Egg Bowl
Baked Oatmeal
Baked oatmeal is a great recipe for Christmas morning. You can prepare all of these recipes the night before and then stick it in the oven as soon as you wake up. The aromas that fill the air are amazing!
You can bake each of these recipes in a muffin tin or a 9 inch baking pan. Regardless of the pan, you bake the recipe in a 350 degree oven for 30 min.
I use this Wilton muffin pan and Wilton 9 inch square baking pan.
Banana Chocolate Chip Baked Oatmeal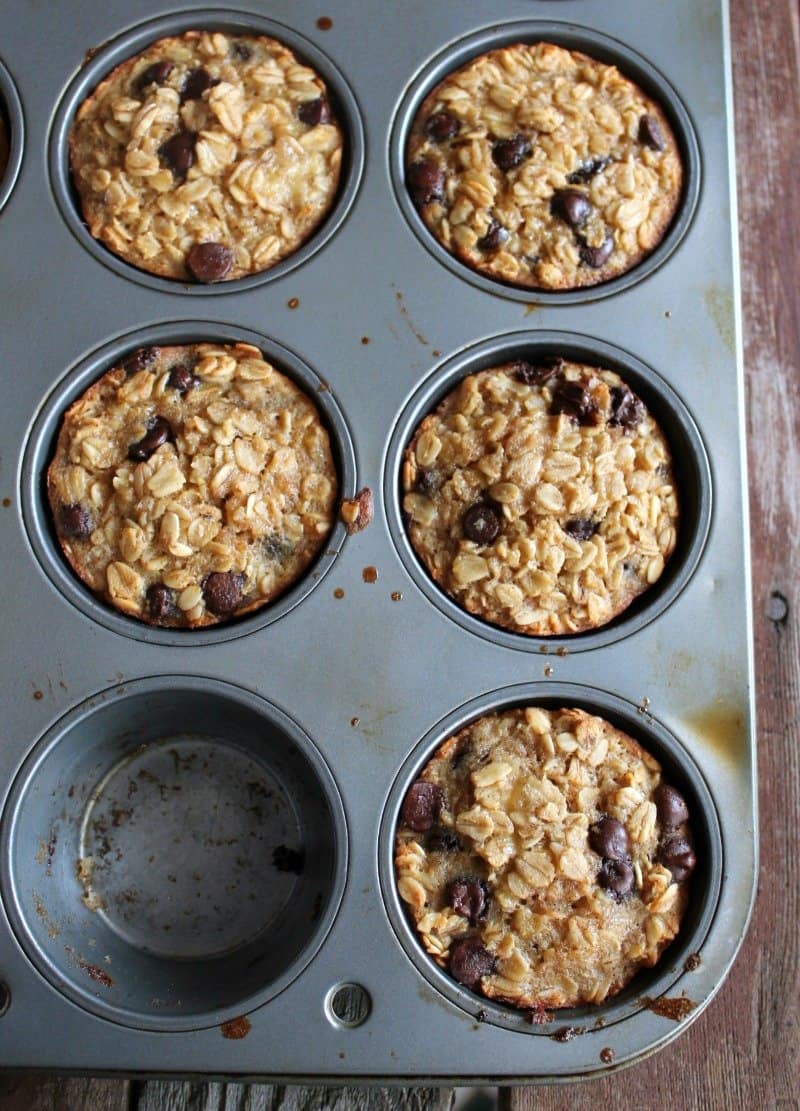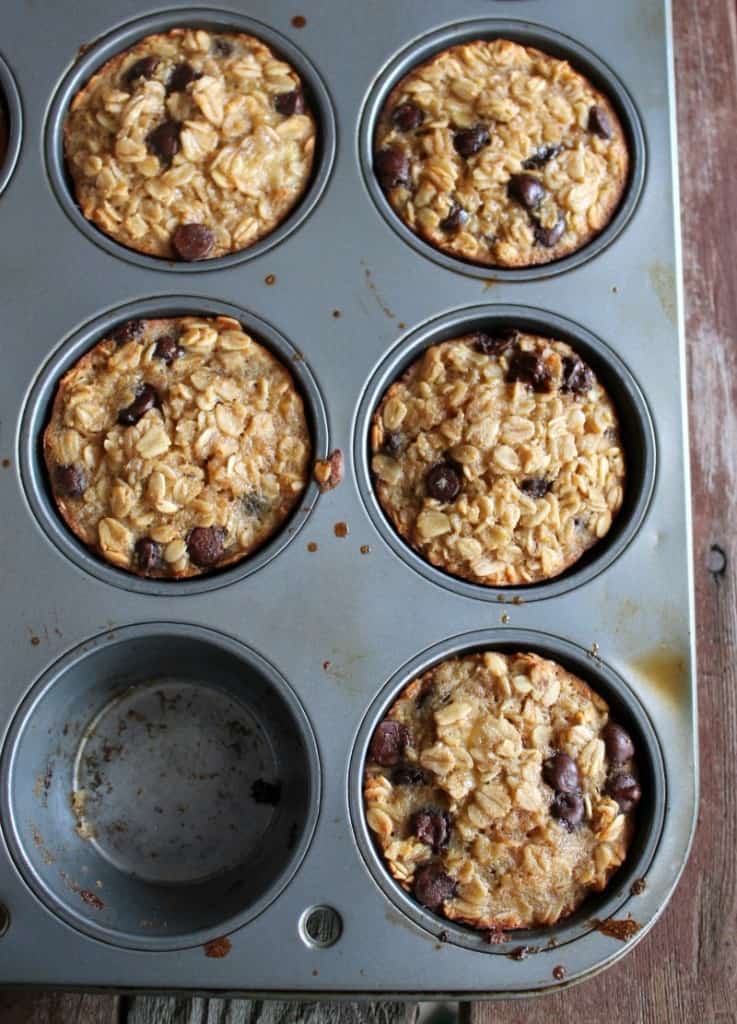 Banana Blueberry Baked Oatmeal
French Toast Casserole
My kids LOVE french toast – like borderline obsessed. However, making 1-2 pieces of French toast at a time is very time-consuming. Therefore on days, like Christmas, I put together a tasty french toast bake everyone can enjoy at the same time.
Both of these recipes should be made ahead of time for best results so this makes it the perfect Christmas breakfast recipe. Not to mention, your home will smell like all things good in the world after making one of these casseroles.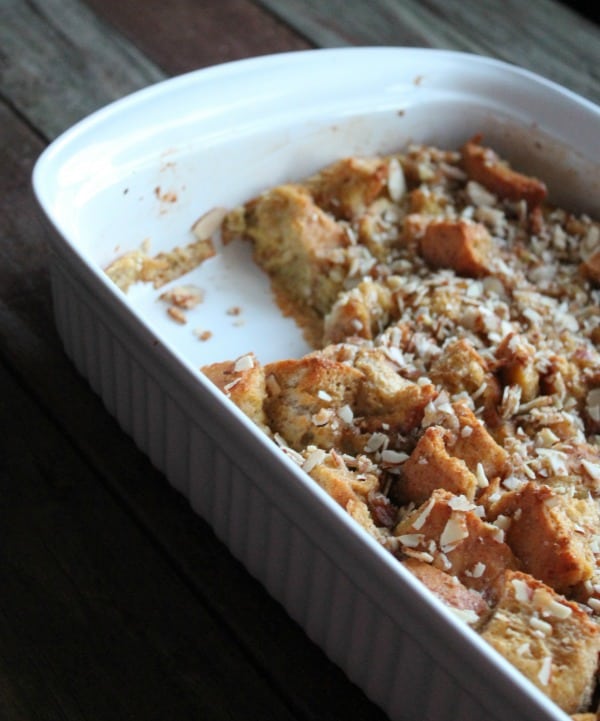 Blueberry and Greek Yogurt French Toast Bake
Slow cooker oatmeal
If your crew likes steel cut oats then these two recipes can cook overnight in the slow cooker.
Morning Glory Slow Cooker Steel Cut Oats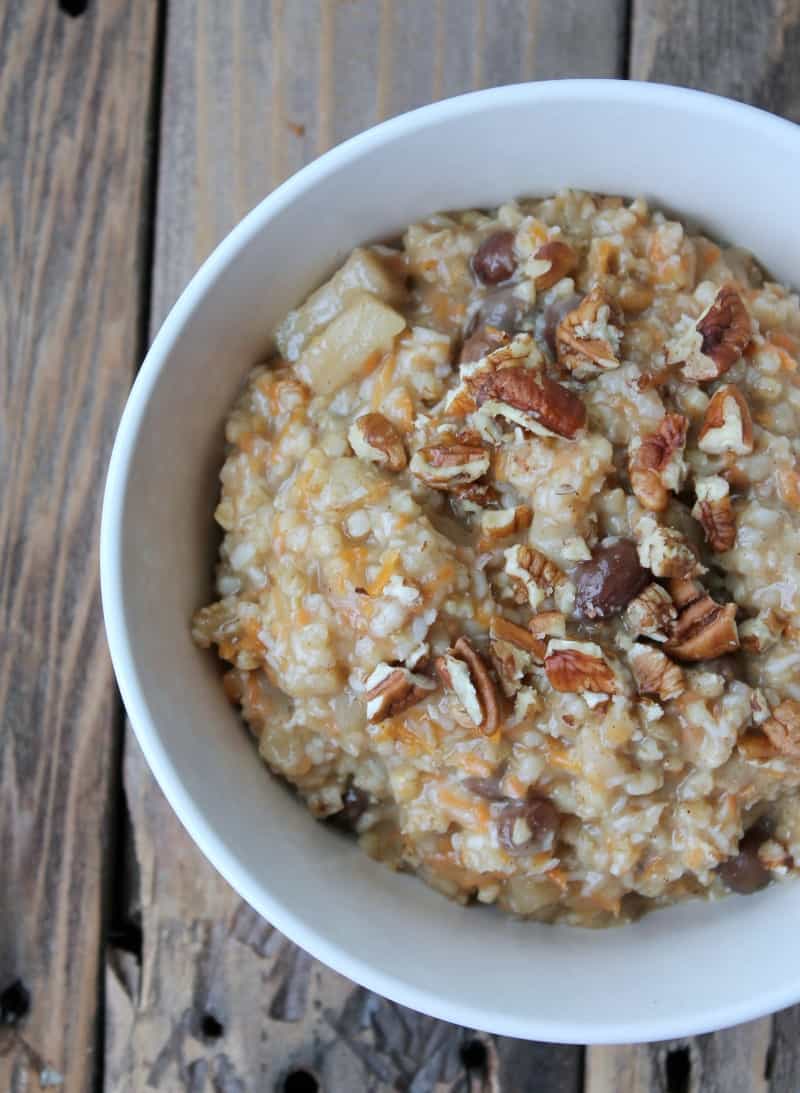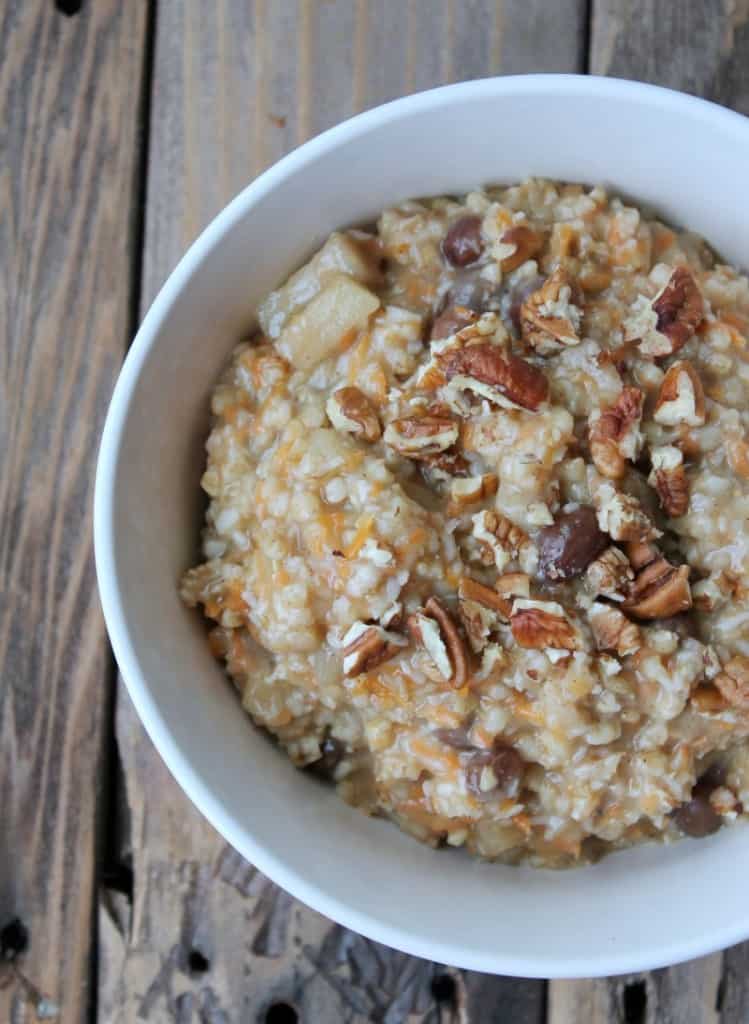 Harvest Apple Slow Cooker Steel Cut Oats
I use my Hamilton Beach 6 qt Slow Cooker for these recipes.
In addition to 1-2 of these Christmas breakfast recipes I also like to have out bagels and cream cheese, fruit, bacon, sausage, and juice. Basically, I like my family waking up to a feast!
Christmas Breakfast Recipes from Other Bloggers
Healthy Denver Omelet by Fit Foodie Finds
Farmer's Market Overnight Breakfast Egg Casserole by Two Healthy Kitchens
Easy Veggie Egg Bake by the Healthy Maven
Spinach and Mozzarella Egg Bake by Kalyn's Kitchen
Baked Oatmeal with Blueberries and Bananas by Skinnytaste
Apple Cinnamon Baked Oatmeal by Fit Foodie Finds
Gingerbread Baked Oatmeal by Budget Bytes
Cinnamon Roll Baked Oatmeal by Chocolate Covered Katie
What Christmas breakfast recipes do you like to make? Do you have any traditions? Please share in the comments.