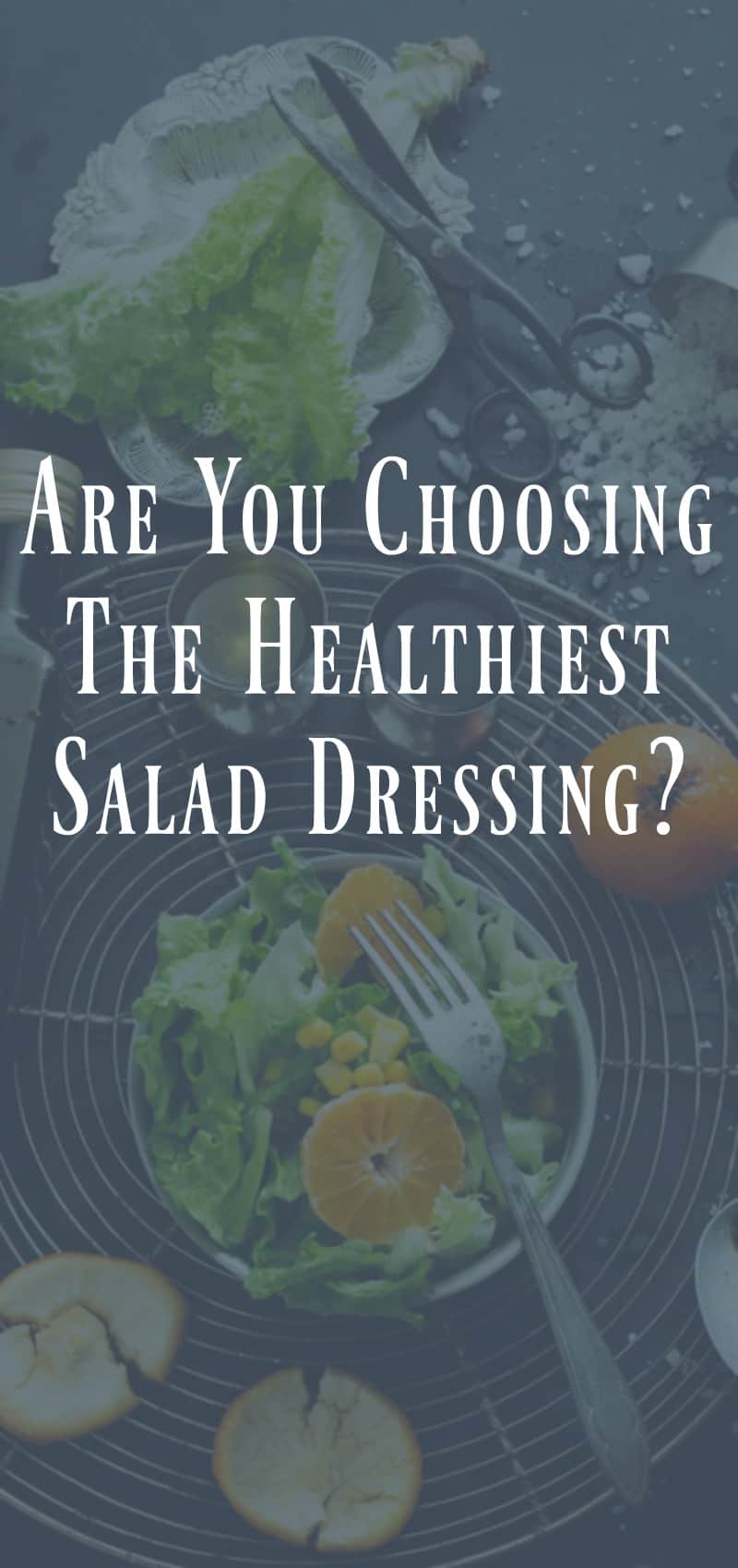 Reading food labels is time-consuming, but it can truly help you make small changes that will help make your diet more healthful. If you missed my post about reading food labels, check it out here. Once you get the hang of what to look for, it does get easier. But to help you out even more, I'm offering a regular monthly series covering different foods we all buy at the grocery store on a regular basis. If there is a food you want me to do a comparison for, just let us know! You can check out my previous comparisons on the OYS blog.
This month I am comparing salad dressings. Of course, homemade salad dressing is best, but let's face it, sometimes it's just easier to grab a bottle from the grocery store. I'm with you. I have made my own dressing and I love it, but it's just not high on my meal prep priority list. So while you are best going with some good extra virgin olive oil and vinegar, I will show you which store-bought dressings to stay away from, which is pretty good, and which is your best option. Most people look at the calories and fat on a salad dressing label. What you should really be looking at is the added sugar, sodium, and artificial colors. A little good fat helps your body absorb the nutrients in all of the veggies in your salad. You don't ever want fat-free salad dressing, because that fat is just replaced with sugar…which turns to fat. Get it?
I used the Shop Well app to help me out with this comparison. If you want to learn more about Shop Well and what it can do, check out this post .
Bad Choice
Buttermilk Ranch
People love ranch dressing. Hopefully you won't after reading this. This dressing is made with soybean oil, buttermilk, water, vinegar, sugar, egg yolk, garlic juice, salt, onion, xanthan gum, monosodium glutamate, sorbic acid, calcium disodium, polysorbate 60, phosphoric acid, lemon juice and spice. Whenever you need to talk about a dressing's ingredients at length, you should know there's trouble. The fat in this dressing is not the good kind. It is coming mostly from the buttermilk, but also the oil and egg yolk. For 2 tablespoons of this dressing, you are going to take in a whopping 180 calories and 20 grams of fat (yes, 20!). Sorbic acid and calcium disodium are preservatives…no thank you. Polysorbate 60 is a thickening agent that is commonly used in cosmetics. That's just gross! And monosodium glutamate? If the government requires an additive to be on a food label, that should be a red flag to avoid it. While you may love the creaminess of ranch dressing on your veggies, it's time to move onto something healthier. And please don't switch to fat-free ranch dressing…not much better!
Good Choice
Newman's Own Lite Italian
Newman's Own products are known for being a little bit healthier than the average food product. The ingredients in this dressing include water, red wine vinegar, olive oil, vegetable oil, salt, onion, spices, vinegar, garlic lemon juice, xanthan gum, and turmeric for color. Turmeric is a plant, and is being used more and more for adding natural color to foods. For 2 tablespoons of this dressing you will get a low 60 calories and 6 grams of fat. There is no sugar in this dressing at all, which is really good considering it is a lite version. The sodium is on the lower side for dressings, at 260 mg. This is a pretty good choice to dress your greens.
Best Choice
Annie's Organic Balsamic Vinaigrette
I love Annie's products because you can usually count on the ingredients list being short and filled with nothing but natural ingredients. This dressing is no exception. Here you will see canola oil, water, balsamic vinegar, honey, stone ground mustard, sea salt, and xanthan gum. For 2 tablespoons of this dressing you will get 100 calories and 10 grams of good fats. There is added sugar from the honey, but is a very low 3 grams. The sodium is super low, at 55 mg. There is nothing fake about this dressing.
You can make healthy choices when purchasing salad dressing at the grocery store, but you have to read labels thoroughly. Try to keep the sugar at 3 grams or less. No added sugar is great, but if there is added sugar, make sure it's not in the form of artificial sweeteners, and make sure it is not near the top of the ingredients list. Also check to see if the sodium level is at 300 mg or less. Last, look at the ingredients list and make sure there are no artificial colors in there.