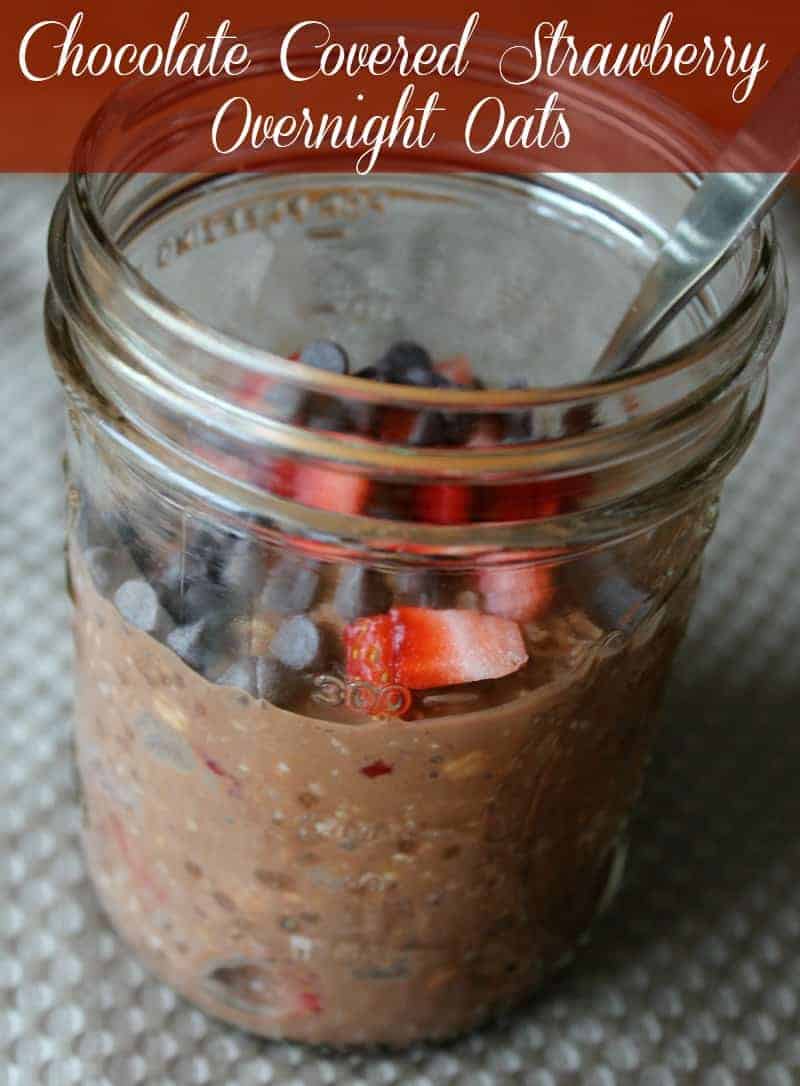 You probably have noticed that once I discovered a recipe or certain style of cooking I tend to go overboard and create as many variations as possible. For example, just look at my mason jar salads. One day, a year or so ago, I finally got around to trying these salad sensations and bam next thing you know I have 10+ recipes and counting. Can't get enough of them. Same with green smoothies. I go my whole life without ever sticking kale or spinach in a smoothie then one day I decided to give it a go and same thing I can't stop creating new green smoothie recipes. I become obsessed.
The same thing is happening with overnight oats or oatmeal in a jar. This new (to me) tasty way to eat oatmeal is my latest recipe obsession. Hmmm maybe I am just obsessed with mason jar because now that I look back on my recipes and pitures they all seem to centered around mason jars. Interesting.
Anyway, I am really loving overnight oats. So far I made a cherry flax recipe and a blueberry coconut almond variation. Both are delish. My latest one includes chocolate and strawberries. Yeppers. You read that right. Today I give you Chocolate Covered Strawberry Overnight Oats. Your welcome.
This recipe is scrumptious and sinfully delicious. Honestly, it is almost dessert like and for a second you might feel guilty eating this for breakfast. But don't because it is made with hearty rolled oats, unsweetened almond milk, unsweetened cocoa powder, fresh strawberries, chia seeds, a little pure maple syrup for sweetness, and only a teaspoon of mini chocolate chips. It has lots of fiber and protein so it keeps you nice and full all morning. If you are craving something chocolaty and sweet but don't want to waste calories on a donut or some high sugar cereal then prepare this instead. You will love this!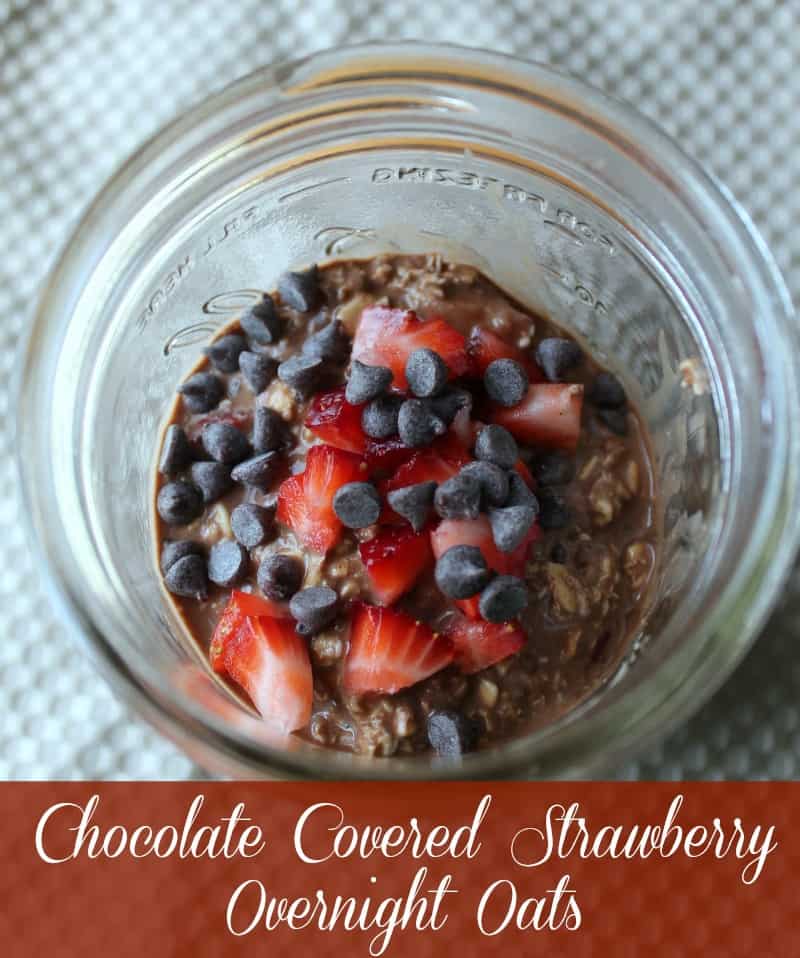 Chocolate Covered Strawberry Overnight Oats Oatmeal in a Jar
Author:
Organize Yourself Skinny
Ingredients
½ cup rolled oats
½ cup unsweetened almond milk
3 large strawberries, chopped
1½ tablespoons unsweetened cocoa powder
⅛ teaspoon cinnamon
¼ teaspoon pure vanilla extract
2 teaspoons pure maple syrup
1 teaspoon chia seeds
small pinch of salt
1 strawberry, chopped
1 teaspoon mini chocolate chips
extra unsweetened almond milk for consistency
Instructions
In a pint size mason jar combine rolled oats, almond milk, 3 chopped strawberries, cocoa powder, cinnamon, vanilla extract, maple syrup, chia seeds, and salt. Mix together until all combine. Put lid on and store overnight in the refrigerator.
In the morning add a little extra almond milk,if the oats are to thick and you would like to thin it out some. Sprinkle chocolate chips and strawberries on top and enjoy.
Notes
Make Ahead Instructions


These can be made 1-3 days ahead of time.
Nutrition Information
Serving size:
1 jar
Calories:
284
Carbohydrates:
50
WW Points +:
7
Fiber:
9
Protein:
8
Get Instant Access to My Overnight Oats Recipe E-Cookbook!
Sign up now to receive your FREE e-cookbook that I created exclusively for my email subscribers! That's you!