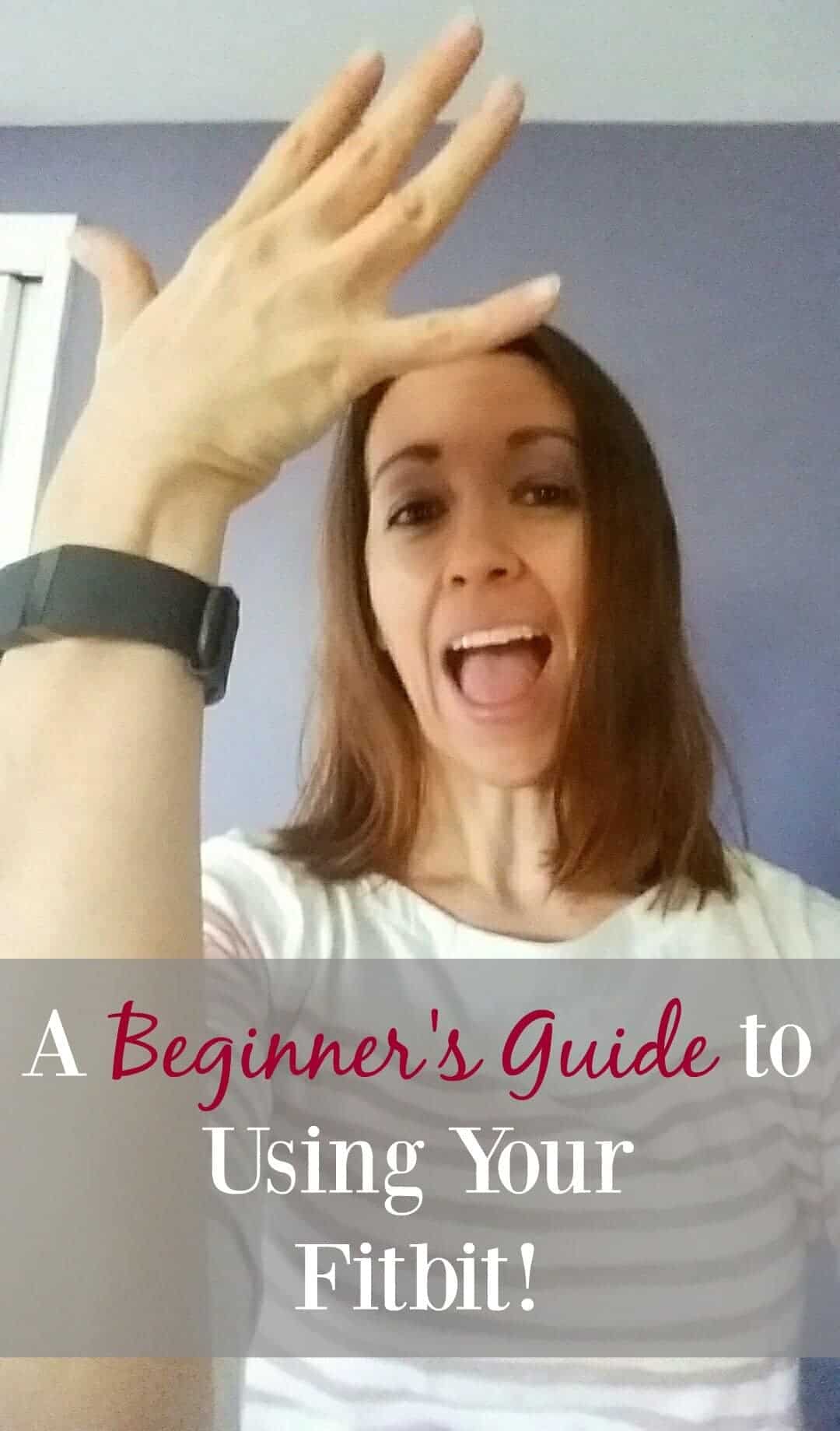 I recently got a Fitbit Charge HR. If you missed my post on how to pick the right Fit Bit for you, check it out here.
Once you have decided which Fit Bit is right for you and purchased it, it's time to put it to work. The last thing you want is to let this helpful little gadget sit on your nightstand collecting dust. They aren't cheap, so make sure you get your money's worth by actually using it. So here's what you can expect to use your Fit Bit for. Keep in mind that all of the Fit Bit models are slightly different and have varying capabilities, so if you don't own or plan to own the Charge HR, your Fit Bit may or may not be able to do all of the things I'm about to mention.
The first thing you want to familiarize yourself with is the Fit Bit Dashboard. This is kind of like the home page of your Fitbit. From the Dashboard, you can see all of your stats in one place, and navigate to each one to look more in depth. So on your Dashboard, you will see your steps, bpm (beats per minute – referring to your heart rate), miles, calories burned, floors, active minutes, workout info, weight goal, sleep tracker, calorie budget, calories left, and water intake. It is a lot of information to look at, but once you play around with it, you will know which options you want to keep track of the most. Maybe tracking your sleep or water intake isn't important to you right now. When I first got my Fitbit, I didn't use the sleep tracker at all for the first month. You may need to work your way up to using all of the functions regularly. Just get comfortable with the areas you really want to focus on, and you can learn as you go. It's really not hard, so if you want to track everything from the get-go, then have at it!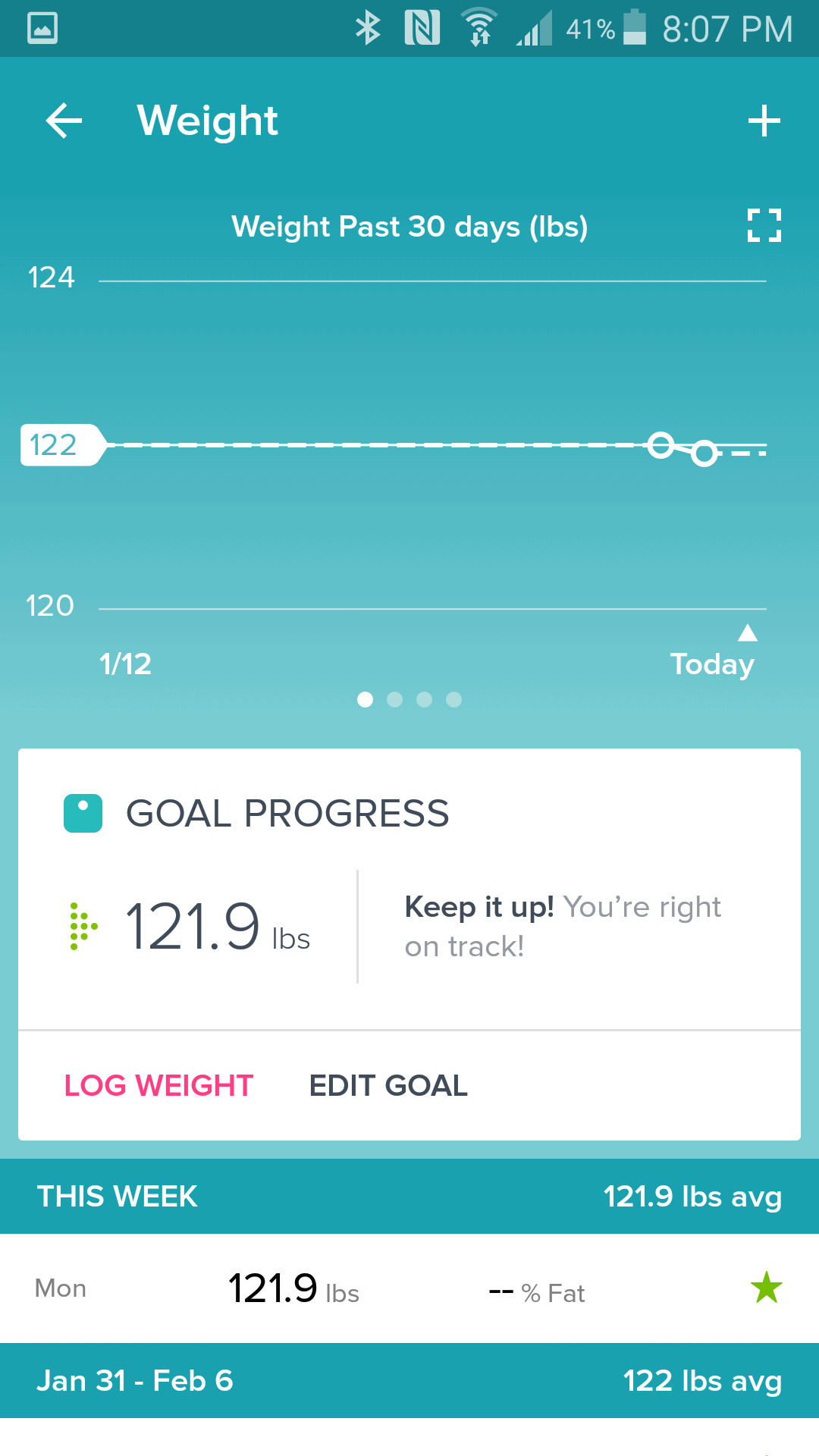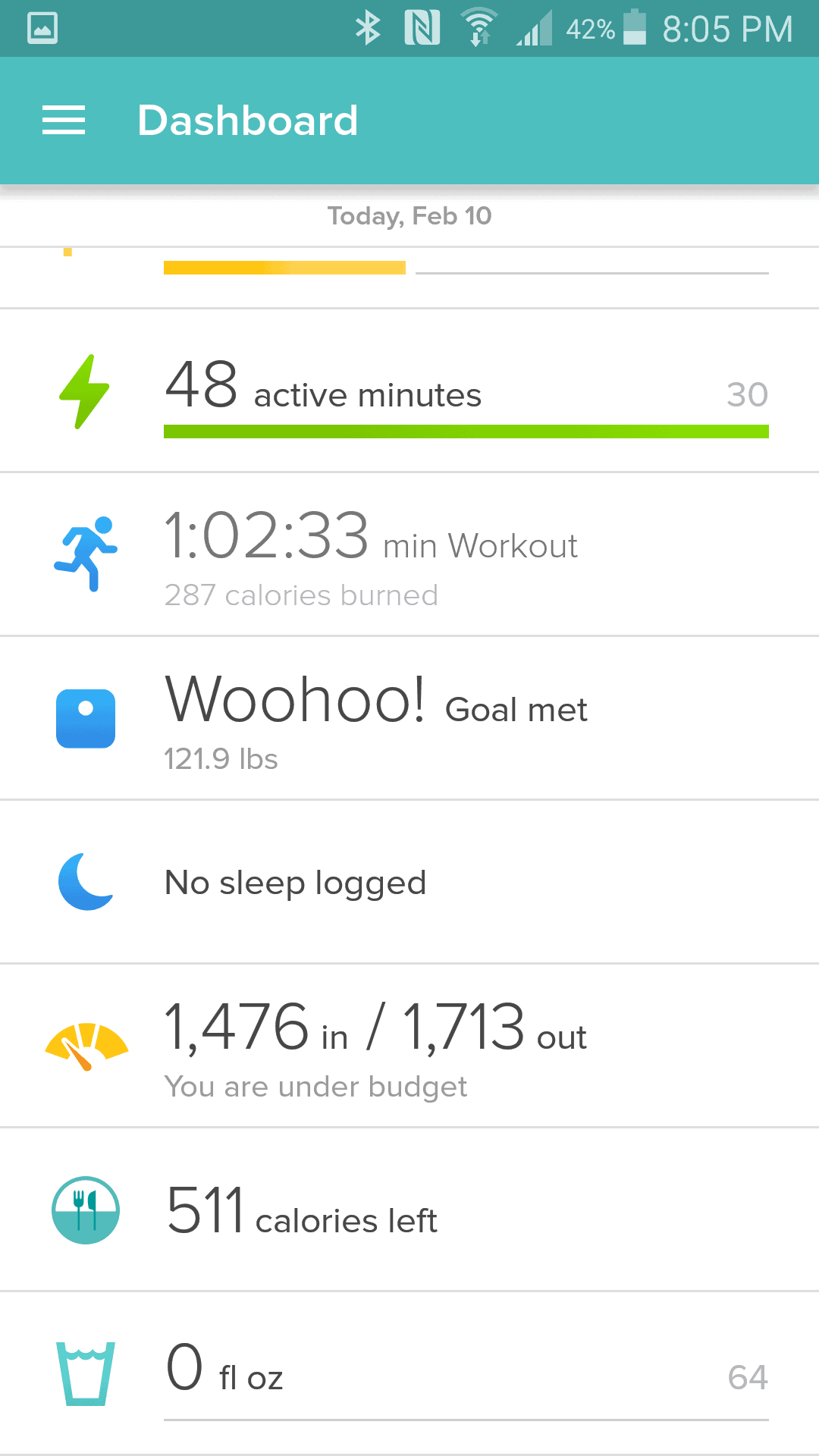 When you open each of the options in the Dashboard, it will take you to another screen where you will get more in-depth information about that item. Let's start with Steps. When you click on Steps, you will see a bar graph at the top that shows you your weekly step stats. It tells you right on there that the American Heart Association recommends 10,000 steps per day. Think you're hitting that target? It will be interesting to see when you use the tracker. People usually overestimate the number of steps they take each day. You may find that you need to find purposeful ways to add more steps to your day. You will be able to see your daily steps for each day of the week, as well as your weekly total. Adding more steps to your day is a great way to burn extra calories and make your heart healthier. Simple ways to do this include getting up from your desk at least once an hour to take a brief walk around your office, walking to places that are close to your house instead of driving, and parking your car far from store entrances.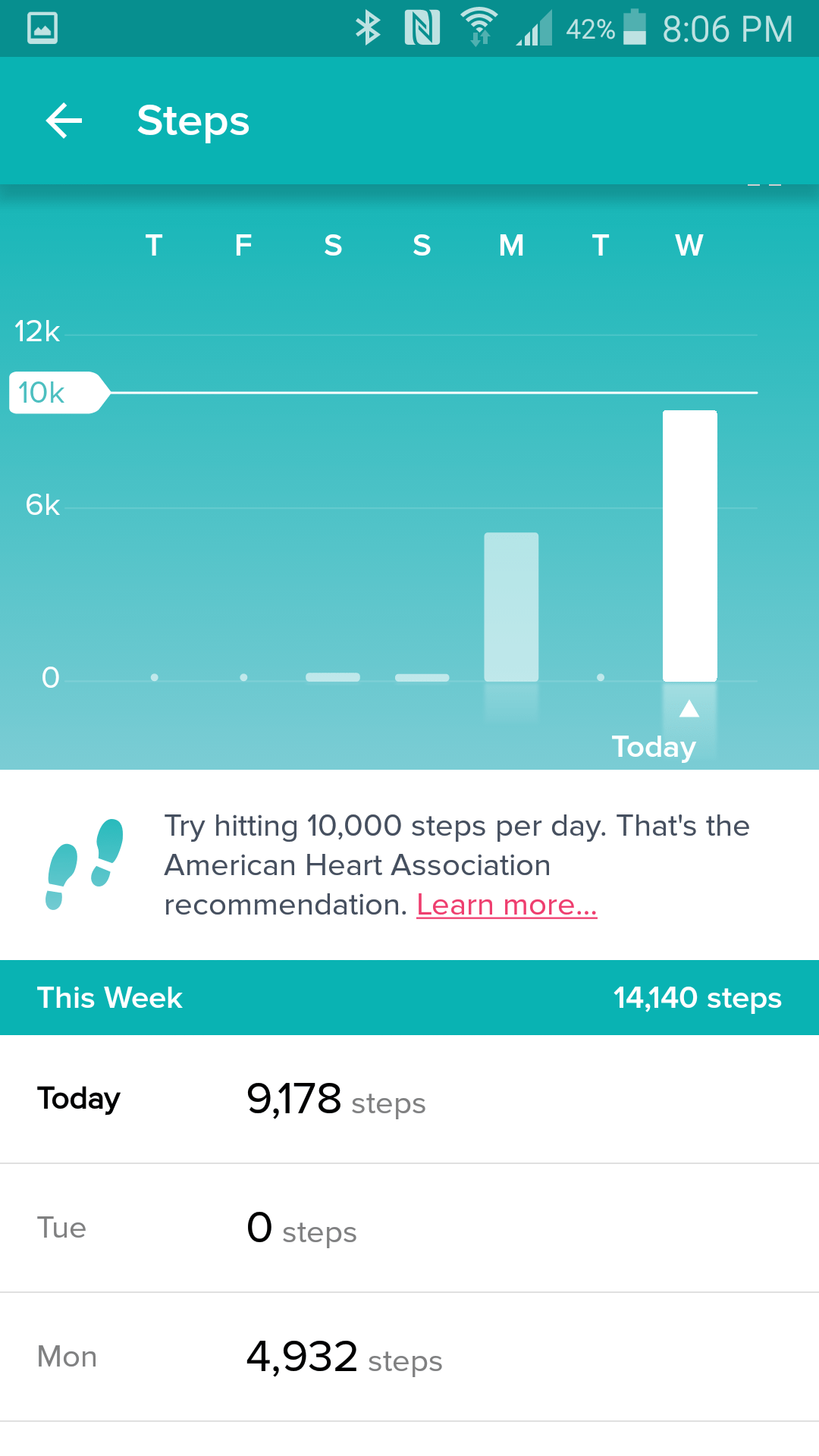 Next up is the Calories tab. Similar to the Steps tab, here you will see a bar graph and you will get to see your calorie burn on a daily basis and for the week. The Fitbit takes into account calories burned not only during exercise, but also just during normal daily bodily functions, even when at rest. It's pretty cool to see the real scientific stats for this.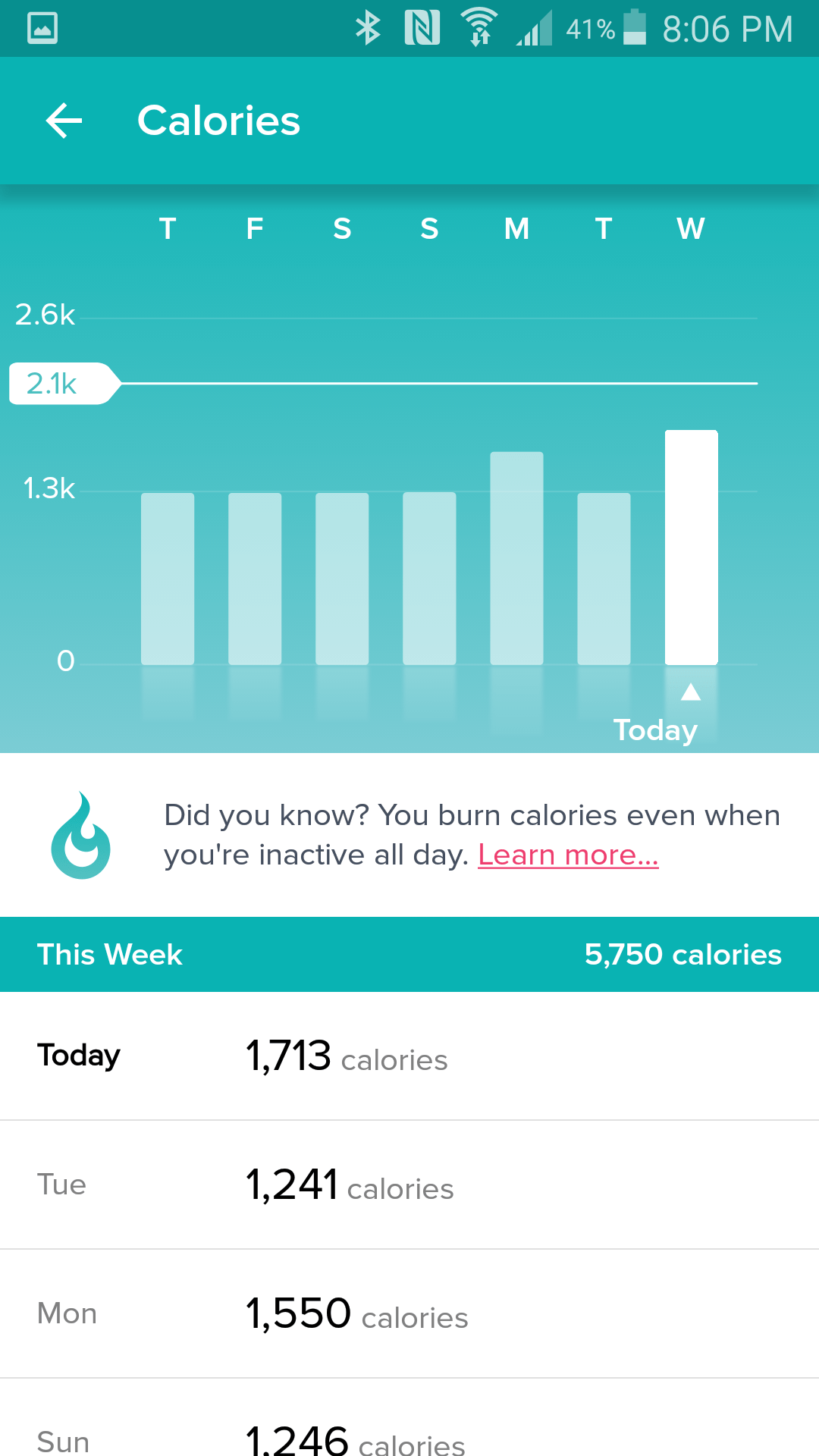 The Active Minutes option will show you how many minutes you exercised each day, as well as for the entire week. This is a great reminder that you need to move your body.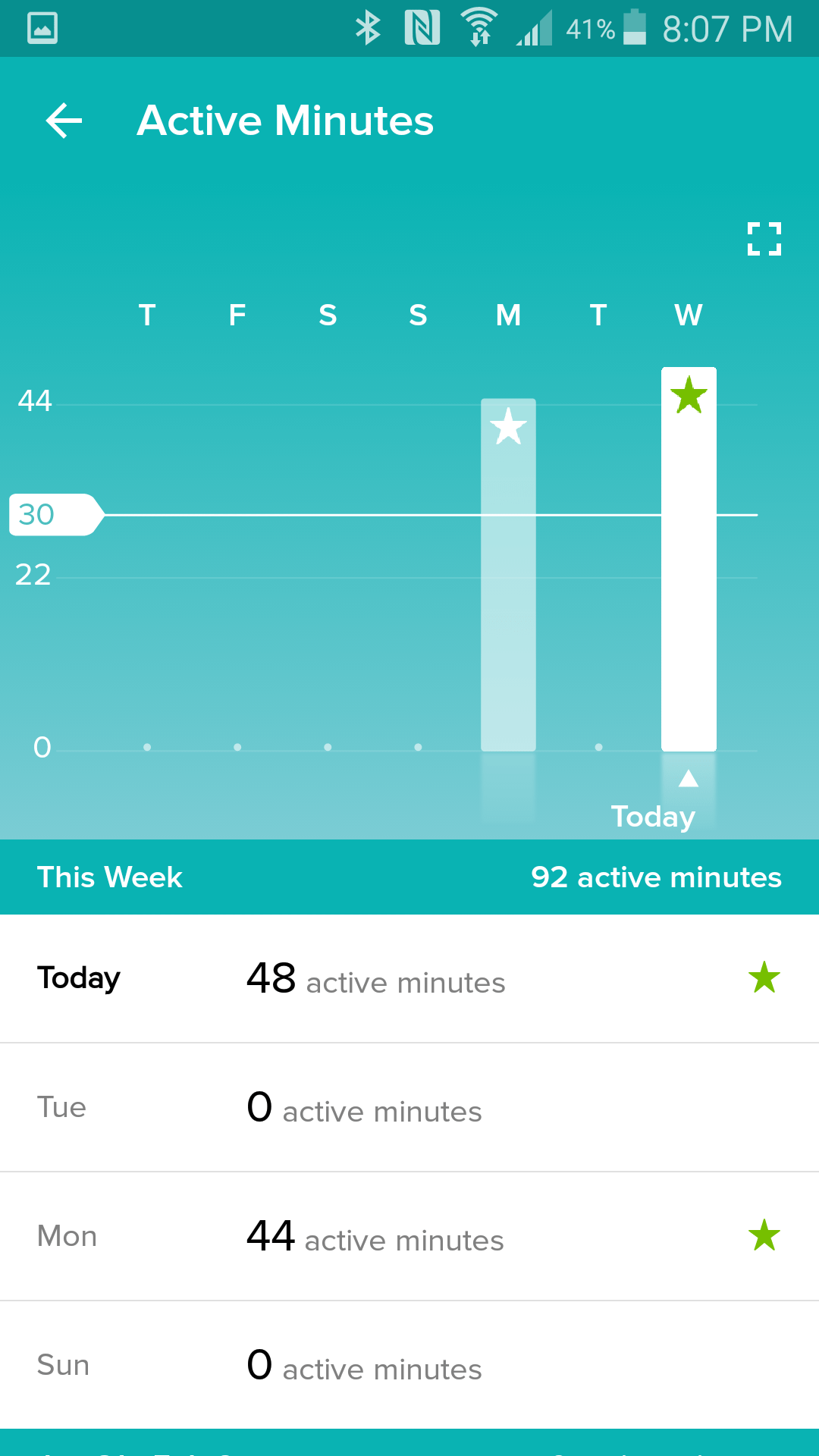 When you open the Exercise tab, it will show you how many days you exercised that week. It will break down your workouts by day, and show you the percentage of fat burn, minutes you worked out that the device tracked for you, calories burned, and average beats per minute (bpm). I love this one because it shows you all of the good stuff you want to know about your workout.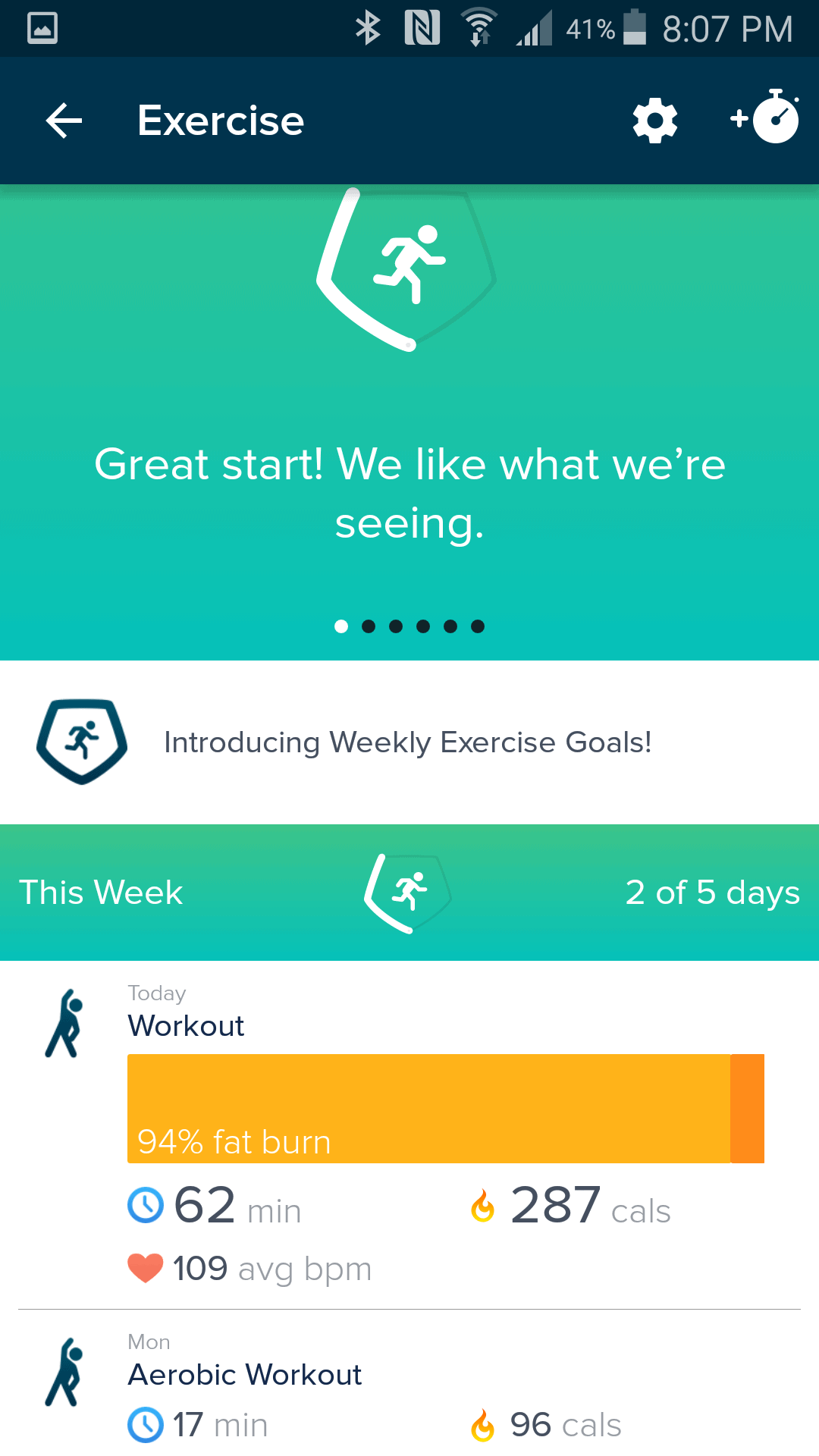 The Weight tab will show you your weight tracker in the past 30 days. It will tell you where you are in regards to your weight goal (whether you are trying to lose, maintain, or gain). You can also edit your goal at any time. On the bottom, it lists your weight by day for that week.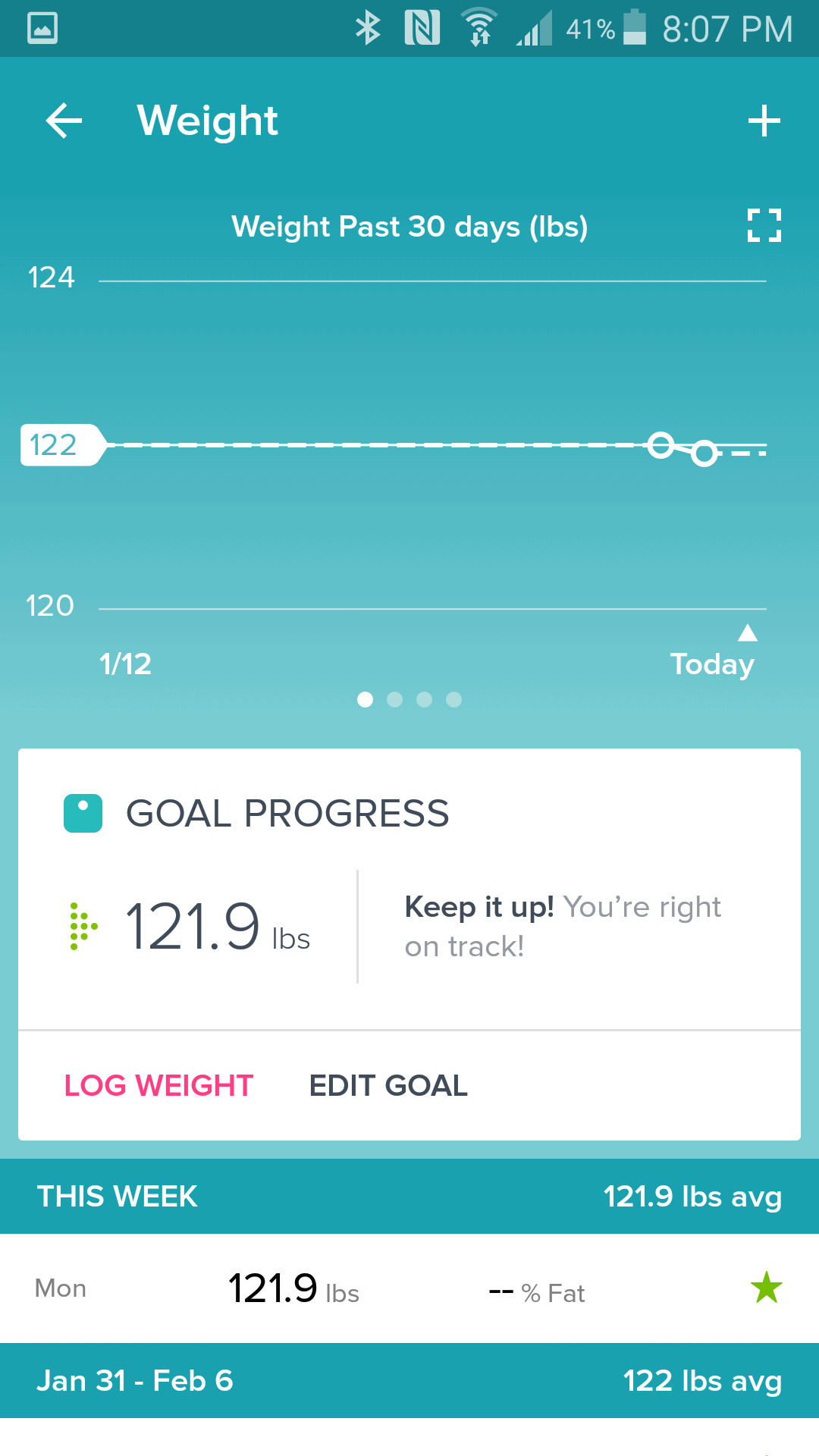 The Food tab will show you the daily bar graph telling you if you were in the zone, under, over, and your calories out. On the bottom it will break down your calories in and out, and explain how you did staying within your calories budget. On the top right is where you can easily add your foods as you go throughout your day, and they will then appear on the bottom. Your calories will automatically be tracked all day this way, and you have a great way to check how many calories you have left in your budget with one quick glance. Any time you exercise, your calorie budget gets bigger. This was probably my favorite tab because it was fun to watch the calories in and out change throughout the day.
What are your tips for getting the most out of your Fitbit? What questions do you have?