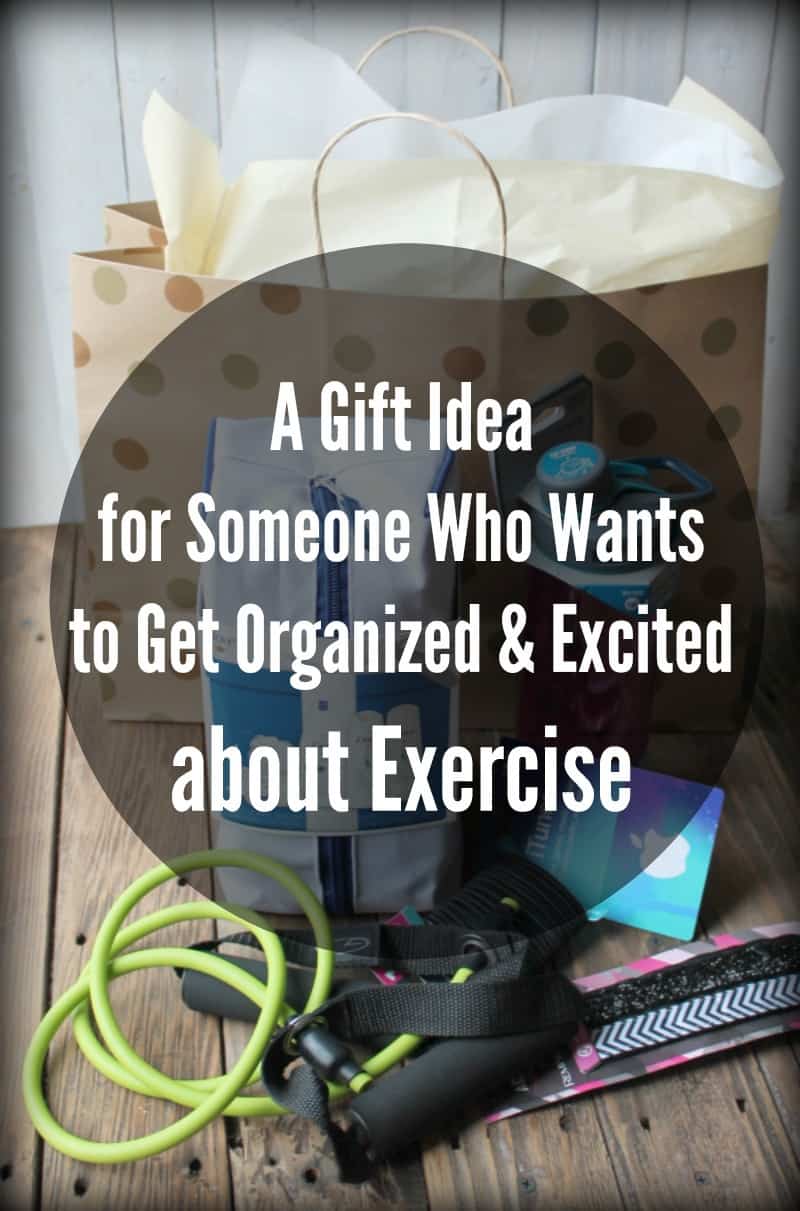 Thank you Lunchbox for sponsoring today's post! I absolutely love the Dove Deep Moisture Gift Bag. It's the perfect addition to an exercise themed gift set. You can purchase this gift bag at Walmart along with many other gift bags and sets for last minute gift ideas.
This is the time of year everybody's starting to get their New Year's resolution in order. Many people want to be healthier and ultimately lose weight. This means exercise is on the brain. We all know a healthier lifestyle is not complete without working up a sweat a few days a week. It's just the way it is.
The biggest challenge with exercise is time. If you are anything like me then time is a precious commodity. I take care of my two girls, run a business, manage my home, try to fit in a social life, along with a million other things. I don't have a lot of free time. Therefore, taking 2 hours out of my day to go to the gym isn't going to happen. Been there, tried that, and failed every time. Trust me, I know myself and have no desire to waste any more money on a gym membership. Yes, this might work for some but for me the only option is to exercise at home.
Home exercise is the choice of many people because work outs are done in the comfort of their home, on a schedule that works for them, and at a minimal cost. Creating a home exercise routine is my recommendation for anyone starting a weight loss journey.
If you need to purchase a gift for someone that's starting a healthy lifestyle change in the New Year then I have a gift idea for you – an exercise themed gift set!
It's so important to show support to someone beginning their journey. It's not easy to  change habits, especially ones that have been around for decades. However, it's easier when you are organized, excited, and have a cheerleader.
The items in this exercise themed gift set will help the person you are buying for get organized and excited about exercise. Their brain will begin to think about exercise now instead of waiting until January 1st to figure out what changes to make first. The gift also shows that you listen to them and want to support their efforts. This alone can make a huge difference in whether or not someone is successful in their weight loss journey. Sure you can get them a boring gift card or some generic box of candy but I bet a thoughtful gift, to help them succeed, will be much more appreciated. I'm a huge fan of practical gifts. Novelty is fun but I prefer gifts I can actually use and aren't a waste of money.
Okay here are the items I think would go great in a gift set for someone who wants to get organized and excited about exercise.
All of these items can be purchased at Walmart.
Water Bottle
The first thing I put into the gift set was a water bottle. Staying hydrated is important when exercising. Water bottles are inexpensive and available in all shapes, sizes, and colors. You can purchase them with or without a filter along with other options. Find the one that best suits the person you are purchasing for and your budget.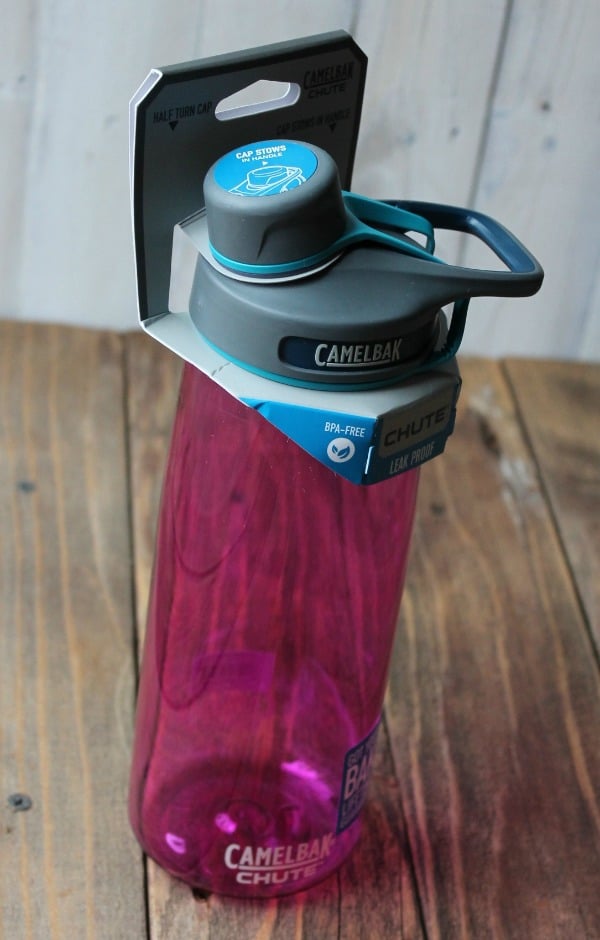 Hair ties & Head bands
A woman can't have too many hair ties or head bands. I wear them every day when I exercise and also to keep my hair out of my face when I sleep. I'm a head band freak so if someone bought me new headbands I would be very happy. And if they were glitter headbands then I would be overjoyed because a woman needs glitter headbands. Just sayin.. These are the little things that someone might not think of…but you did…and someone will love you extra for it.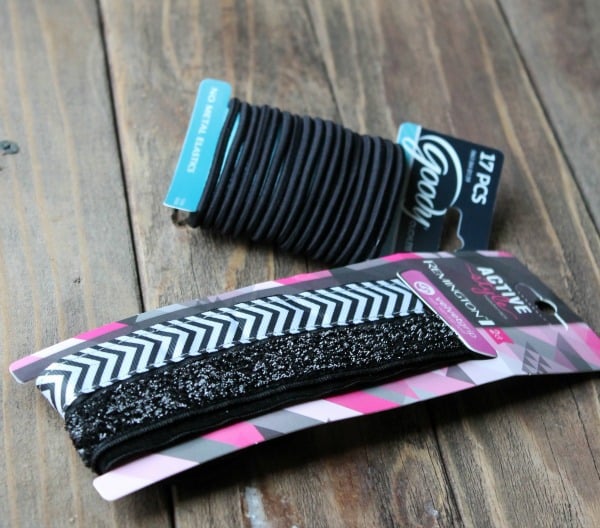 Exercise Bands
I'm obsessed with exercise bands and think they are one of the best pieces of home exercise equipment to have. Not to mention cheap. Exercises bands will run between $10 – $20 dollars. Other inexpensive exercise equipment to choose from is an exercise ball, yoga mat, or hand weights. Walmart has a big selection of exercise equipment so purchase whatever you think the person you are buying for will like.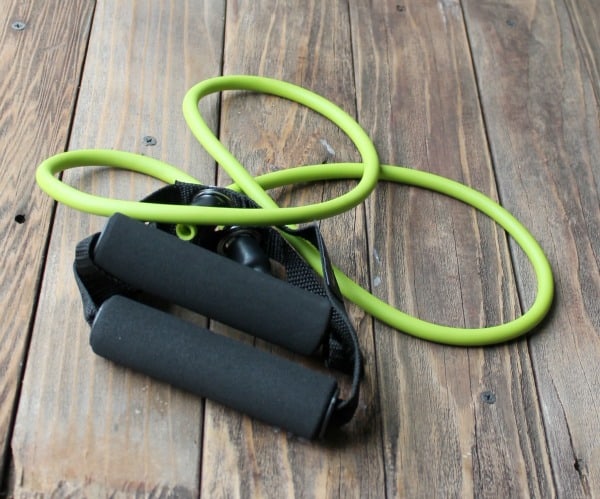 Itunes Gift Card
No workout is complete without music. Throw a iTunes gift card in there so they can purchase whatever song gets them motivated and heart pumping. Walmart also sells iTunes gift cards online that can be delivered via email.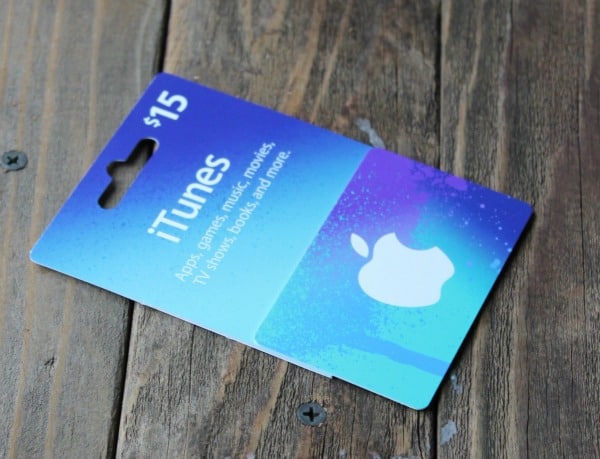 Dove Deep Moisturizing Gift Bag
There is no better feeling then peeling off sweaty clothes and taking a long hot shower. Including a Dove Deep Moisturizing Gift Bag as part of an exercise themed gift set provides the tools to create the perfect end to the perfect workout.
You'll find 2 bars of Dove White Beauty Bar, Deep Moisture Nourishing Body Wash, Nutritive Solutions Daily Moisture Shampoo, Nutritive Solutions Daily Moisture Conditioner, and a Body Pouf. All the items are packaged in a nice travel bag. Walmart has a bunch of different gift bags and sets that would work great in and exercise theme gift bag. Check them out here.
I purchase this gift bag for $14.88 at Walmart.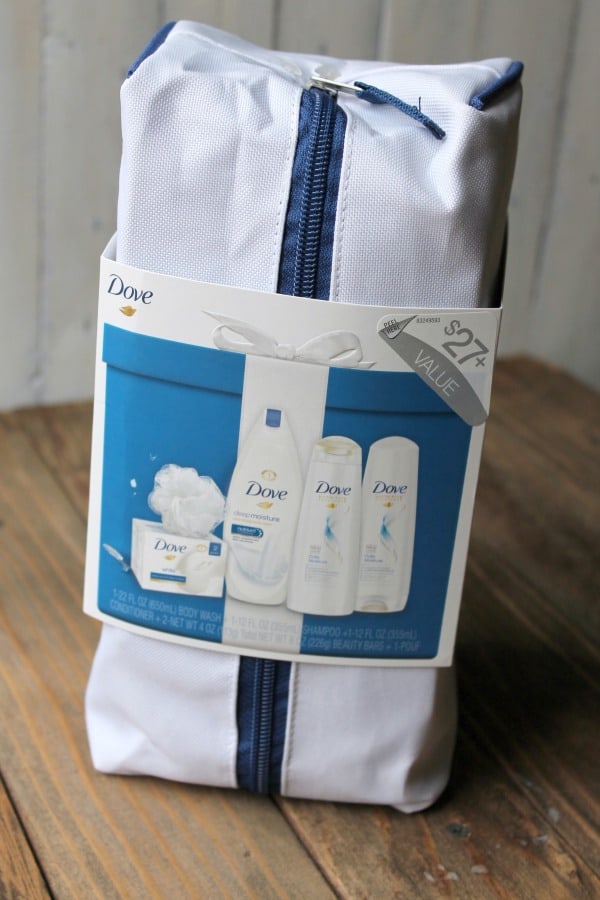 This exercise themed gift idea gives someone everything they need to organize a home exercise routine from start to finish. Put all the items into a nice gift bag with some festive tissue paper and you have a very cute, thoughtful, and practical gift idea that somebody will absolutely love.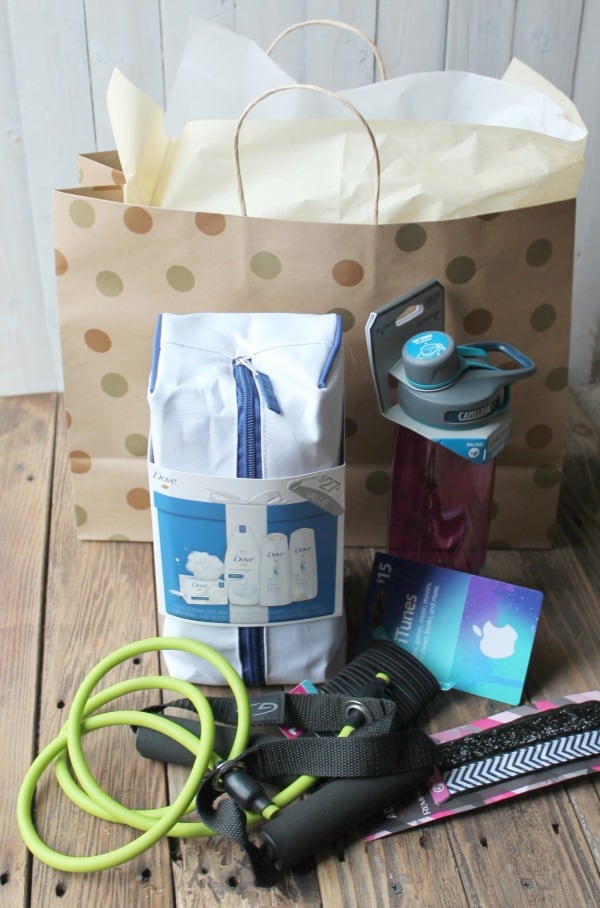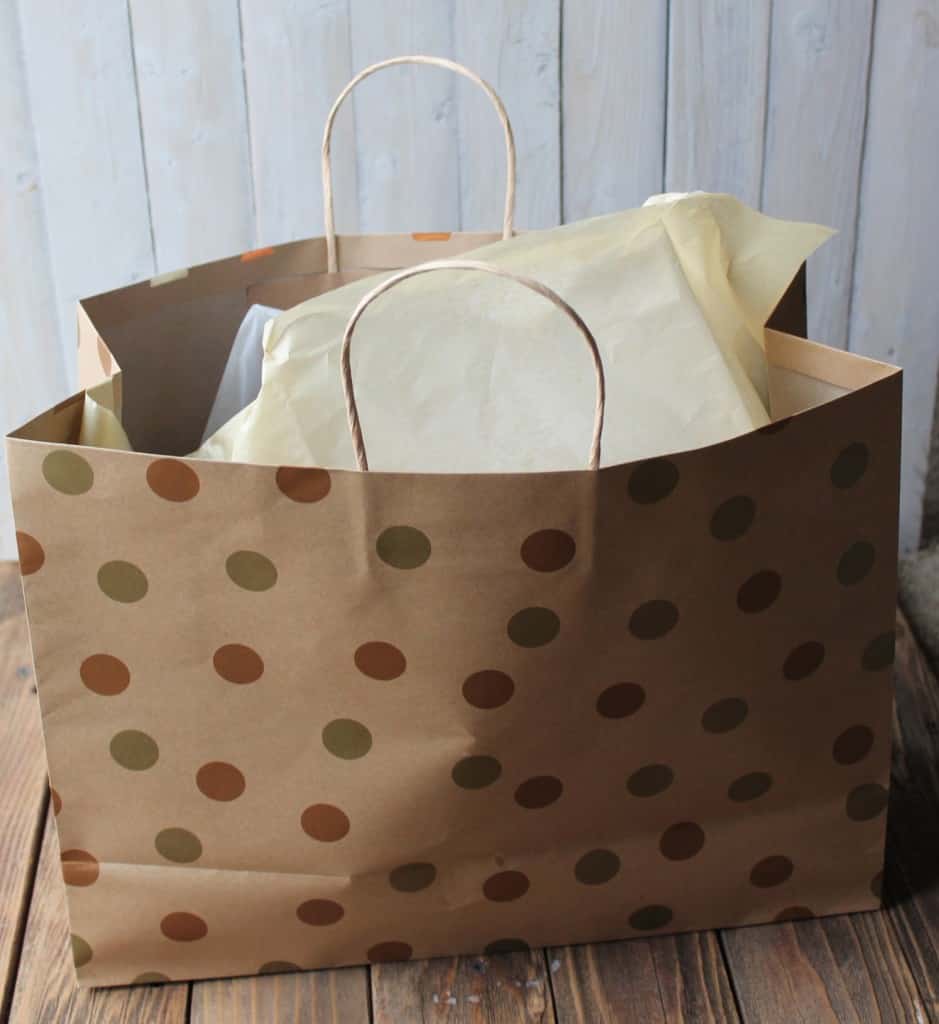 Again, you check out all the other Holiday Gift Sets at Walmart.
Thank you Lunchbox for sponsoring this post today! I had a great time putting this gift idea together.
Get Instant Access to My Best Weight Loss Tips & Strategies!
Sign up now for a free step-by-step 7-day email course that I created exclusively for my email subscribers! That's you. I will teach the best habits, strategies, and insider tips so you can enjoy a lifestyle that encourages and supports weight loss! Stop relying on willpower and take control back over your life! You can do this. Let me help!