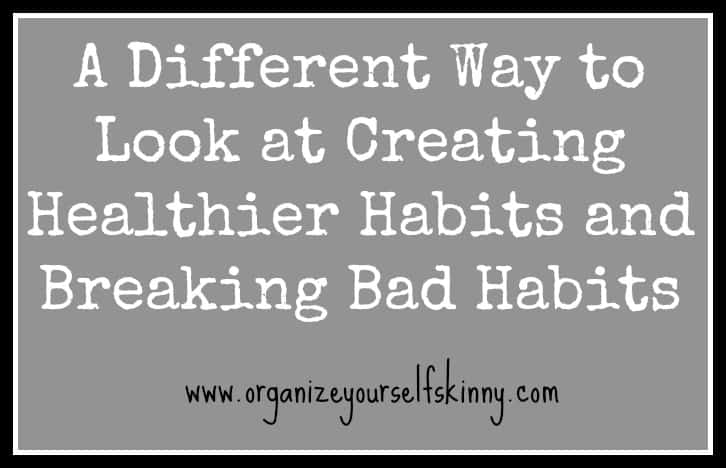 I know, when we talk about creating a healthier lifestyle and/or changing up your eating habits it can be overwhelming.  I know that we talk a lot about tracking calories with apps such as My Fitness Pal throughout many of our posts here on OYS.  I know what a hassle that can be or even in some cases, a deterrent.  I can completely understand how this process can seem too stressful and therefore the amount of pressure may be more than what is anticipated.  Do these criteria fit you?  Do you feel like you want to toss your hands up in the air?  Ok, put the calorie counting app down and walk away and take a deep breath. Following, are some very easy peasy tips to get you through this.
Consider this…let's say you enjoy pop, or soda as the rest of the country calls it, and have a 12 ounce can every day.  Did you know that if you quit that habit and replaced that can of pop with water, you could potentially save yourself 51,100 calories per year?!  Do you know that 51,100 calories translates to 15 pounds?  Just by giving up one itty bitty can of pop?  Maybe you are not ready to go cold turkey regarding whatever your "bad" habit might be, and that is ok too!  I would suggest limiting your habit and consider your "bad" more of a special treat.  For example, as you may know by now, I have the most incredibly passionate sweet tooth that just won't give up. I am not even kidding… I would get the shakes if I did not have chocolate.  I tried denying it and smothering the life out of it but to no avail…Instead of deprivation and denial, I make a very conscious effort to choose one sweet treat per week.  Some weeks are better than others but my intention is always clear.  I usually save it for the weekends as something to look forward to.  Honestly, I believe this helps me to avoid disaster by a full blown binge session with chocolate or whatever the sweet treat might be.
Another suggestion is to try something like carb-free Monday or trying a new veggie every Tuesday, how about New Smoothie Saturday?  Try to make it fun and less of a chore.  This way I think it will be less of a curve ball thrown in your comfort zone of the old habits you are trying to change.
In addition to these few suggestions, consider your exercise routine and habits.  Again, this is another area that can become stressful and overwhelming when getting started.  Same situation applies here regarding the tracking and logging of your activity.  Instead, start small.  Maybe walking into the gym for the first time is not for you-although it is and should always be a safe zone-so consider what might work for you.  How bout a few laps around your closest indoor mall on Saturday morning?  My office is connected to an indoor mall and many times I will walk a few laps during my lunch hour.  Just 7 complete laps add up to one mile!  There are so many at-home DVD workouts, so something like a yoga routine might be right up your alley!  And here is one of my favorites that I often forget to take advantage of, the Nintendo Wii.  In my opinion, the Wii is an excellent source of exercise entertainment.  It offers interactive sporting events such as golf, tennis and my personal favorite, bowling.   I am such a big fan of the Wii because it gets your body moving all the while having fun and never giving a second thought to the fact that you are getting your burn on.
So here is the deal…if you are ready and I hope you are, we, along with the rest of the OYS community are here to help guide you and support you.  Baby steps, I promise!
These are all alternatives to "dieting".  No calorie counting is necessary and I absolutely believe these small changes are what equals big results.  The more success you see and the more accomplished you feel, these will be the ticket to inspire and motivate you.
What are some different ways you have created a healthier lifestyle or broke some bad habits?
Get Instant Access to My Best Weight Loss Tips & Strategies!
Sign up now for a free step-by-step 7-day email course that I created exclusively for my email subscribers! That's you. I will teach the best habits, strategies, and insider tips so you can enjoy a lifestyle that encourages and supports weight loss! Stop relying on willpower and take control back over your life! You can do this. Let me help!