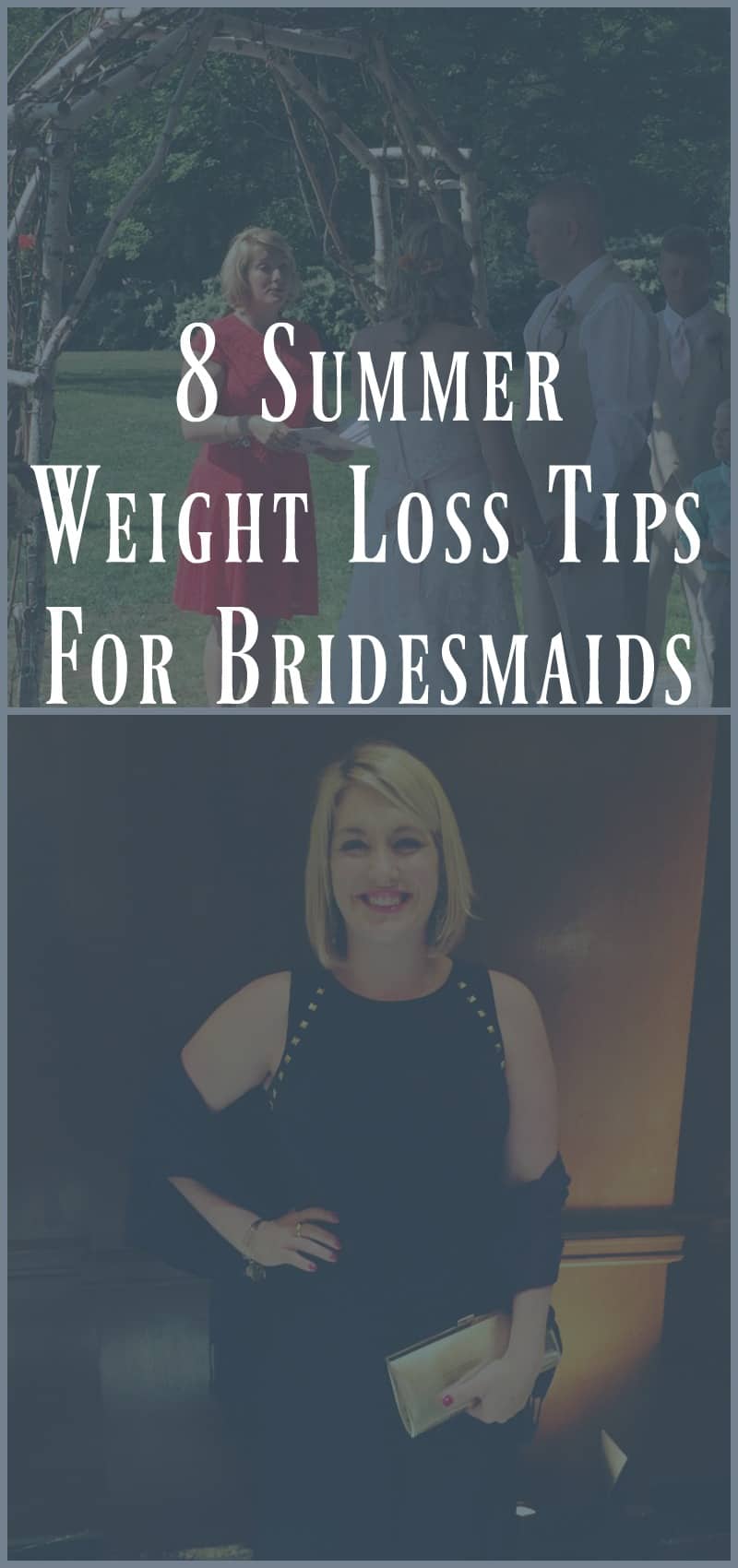 This post is by OYS writer Alexis from Trading Cardio for Cosmos. You can also find her on Facebook and Instagram sharing her awesome weight loss tips and motivation!! She's lost over 100lbs so she has lots to share!
---
The weather is getting warm, and that means Wedding Season is here! I've been a bridesmaid several times, and I've got some tips and tricks I'd like to share for how to lose weight but not lose your sanity during wedding season.
Check them out:
#1. Set a realistic goal.
Ladies, sustainable weight loss is 1-2lbs per week. It is not realistic to think that you can lose -20lbs in a month or to drop two dress sizes between Memorial Day and Fourth of July.
#2. Treat your workouts like meetings.
Bosses don't cancel meetings, right? So treat your workouts like meetings and schedule them right into your calendar to ensure you get your steps, your cardio and yes, your weight training, in at least four times a week.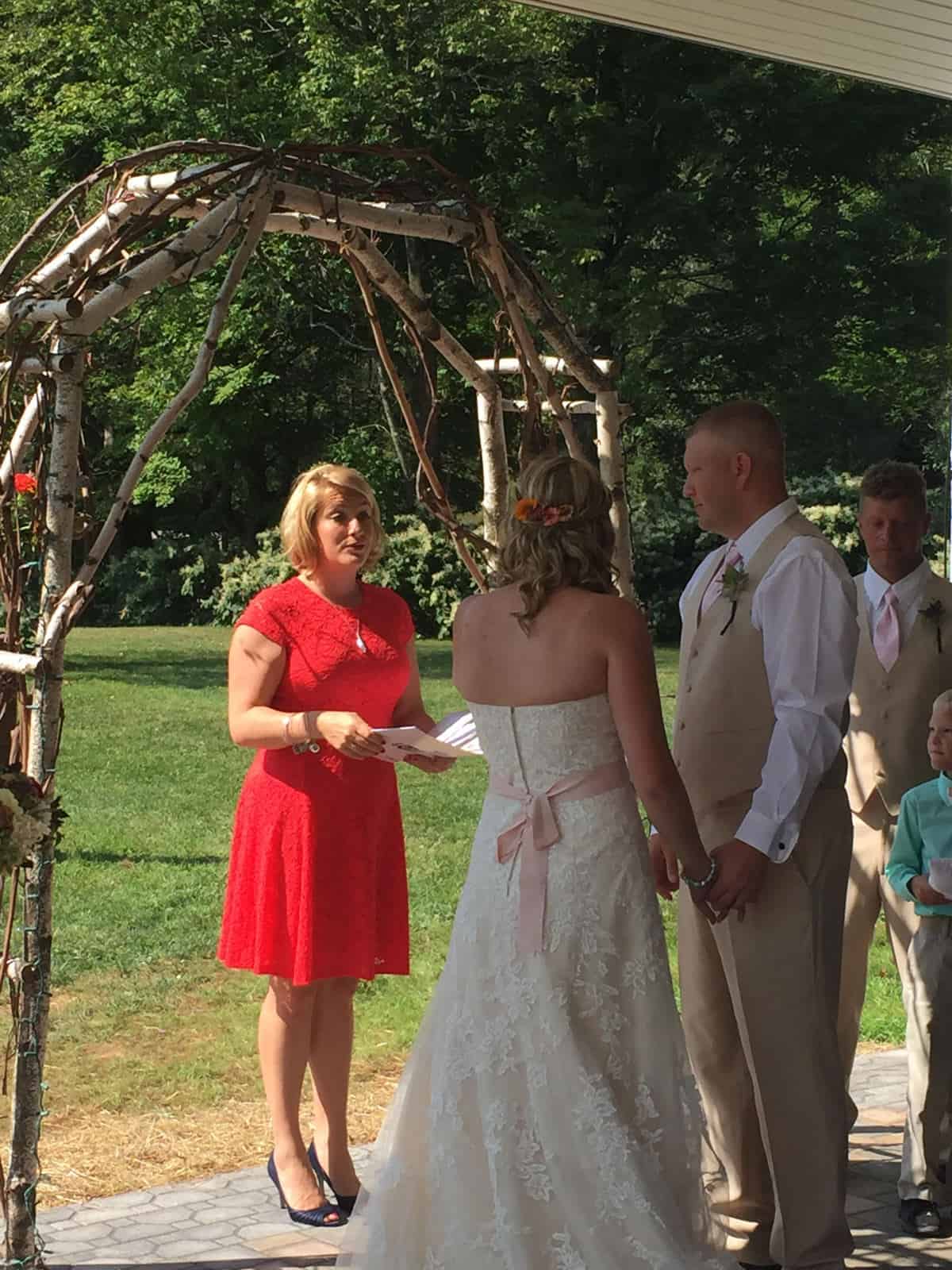 #3. Don't skimp on your sleep.
Weddings can add a lot of responsibilities to our days, but don't skimp on the sleep! You need sleep to function, but you also need sleep because being well rested can keep us from having emotional responses in high-stress scenarios. Getting enough rest also keeps the bags from forming under our eyes and yes, we make better, healthier decisions when we're not exhausted.
#4. Buy a dress you can actually wear.
The tendency is to assume that we can buy a smaller size dress to incentivize yourself to lose weight, but the truth is, if you don't lose the weight you'll have endless amounts of stress AND expensive alterations. Most dresses can be taken in 1-2 sizes, so buy the bigger size and celebrate if you need alterations later!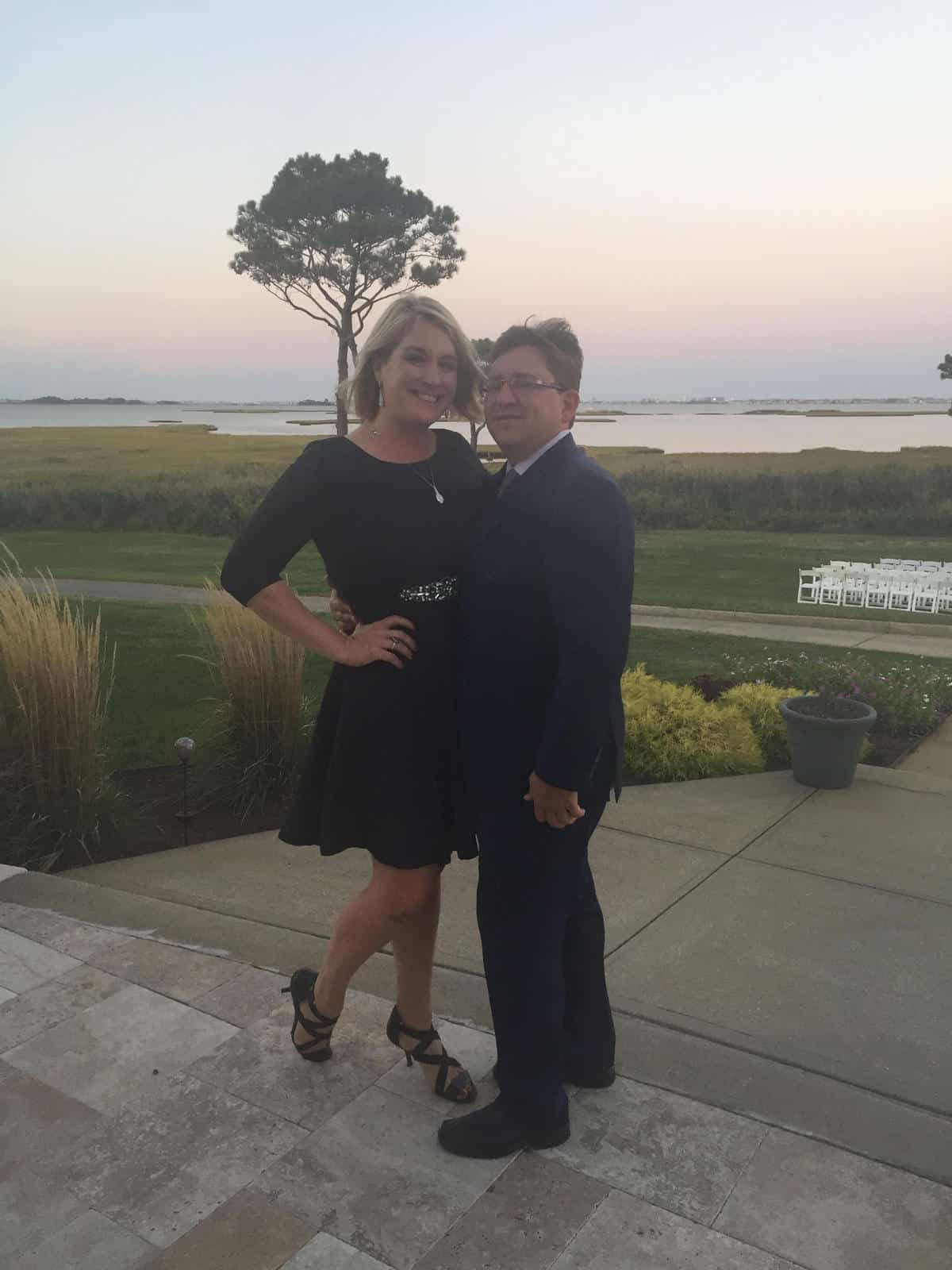 #5. Cut back on the takeout and booze.
We all know how expensive being in a wedding can be. Engagement Party, Bridal Shower, Bachelorette Party, bridesmaid dress, hair, shoes, makeup, gifts… weddings are expensive! By cutting back on the takeout and booze you can save a ton of money AND calories, and reduce the bloat that often comes from processed fast food or sodium from restaurant meals.
#6 Start working on your arms NOW.
Ladies, most of us loathe weight training but if your dress is strapless or sleeveless, you want your arms to be lean and tone – especially since this event is going to be photographed and memorialized in thousands of photos!
 #7 Use the Apple Test
Sometimes when we're so busy and emotions are high, it's hard to be able to tell if we're hungry or if we're using food to self-soothe our stress. I keep an apple in my bag at all times and when I think I'm hungry I'll take it out. If I'm truly hungry I'll eat it. If I don't want the apple I'm probably not hungry and then I try to manage my emotions instead.
#8 Book healthy excursions for your pre-wedding activities.
Yes, there will be cocktails. But how great if you can book the bridal party a spin class for the bachelorette weekend, or take the bride biking or hiking for stress relief in the days and weeks leading up to the big day!
What do you think? What are you best weight loss tips for brides or bridesmaids?