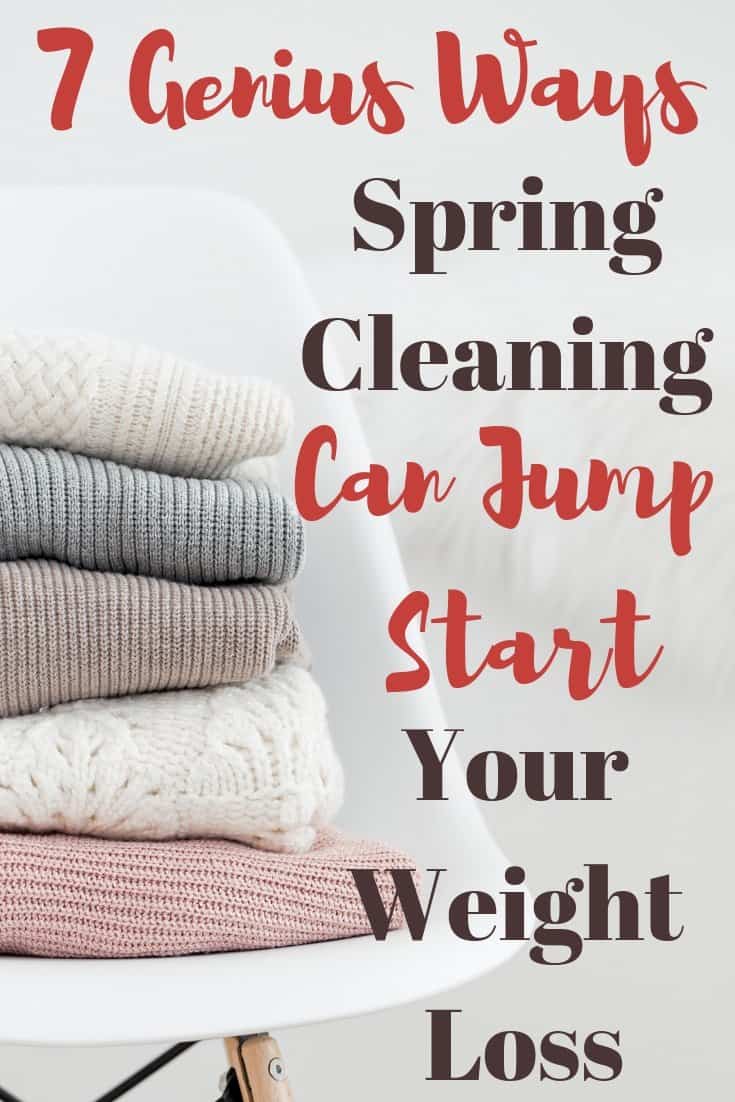 This post is by guest blogger Alexis from Trading Cardio for Cosmos. You can also find her on Facebook and Instagram sharing her awesome weight loss tips and motivation!! She's lost over 100lbs so she has lots to share!
---
Springtime is *finally* here and I'm so excited because it is the perfect opportunity to spring clean the house and set myself up for success in my weight loss goals this Spring and Summer! My goal is to declutter the spaces that house all of our "stuff." Here's my plan:
#1. I'm doing a FREEZER Challenge.
The challenge is simple: I'm using up the meat and proteins and sauces in my freezer before I allow myself to buy new. That means those meatballs from January, the extra chicken breasts from February and the Trader Joe's Chili Lime Chicken burgers that I never got around to are officially going on our menus! This challenge will allow us to use up all the great stuff we have before it goes bad from freezer burn AND we're going to save some money because we won't have to buy as much this month!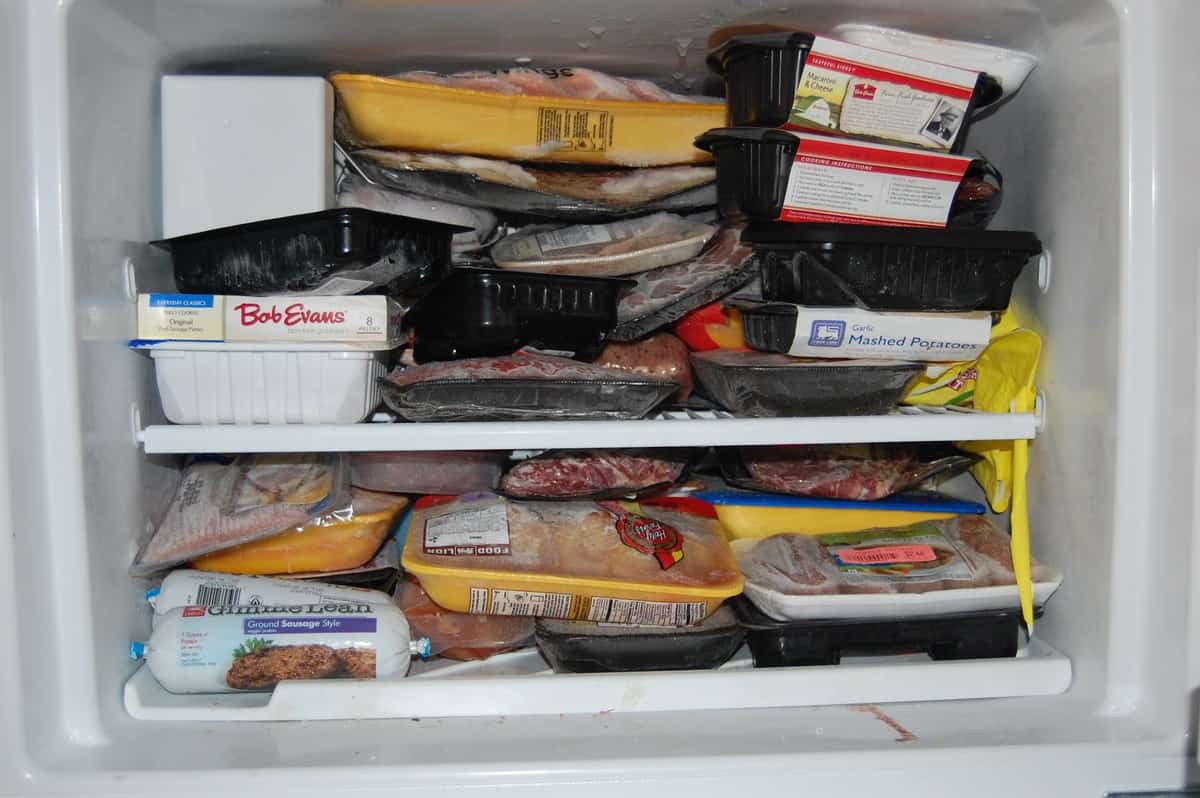 In addition to clearing out the freezer it's the perfect opportunity to get it stock with make ahead freezer meals. My personal favorites are these dinner kits. I also plan to get some breakfast burritos and banana baked oatmeal cups in the freezer.
Having ready to cook (or eat) foods in the freezer makes weekly meal prep so much easier which ultimately keeps me on track with eating.
If you want to use this time to get your freezer stocked then check out these posts:
Beginner's Guide to Freezer Cooking
11 Tips for a Successful Freezer Cooking Session
My Favorite Freezer Meal Starters
#2. I'm going through my PANTRY next.
If I haven't used an ingredient in the past six months and it's not expired, it's going in a box to my local food pantry. Dried pasta, herbs, the fourteen cans of black beans we've accumulated, the canned soup we stopped eating… all of it is going to the pantry, where people who will eat it can enjoy it before it expires. Also – those half-stale, half-finished bags of snacks? They're either going into my menu plans or going in the garbage – I want them all GONE so I can start fresh with fresh snacks!
Then just like my freezer I'm going to restock with healthy pantry staples.
Some examples of my go-to items are:
Chicken stock
Quinoa
Steel cut oats
Canned tomato sauce
Jarred marinara sauce
Coconut oil/Olive Oil
Vinegar
New herbs
Whole grain pastas and rice
KIND Bars
The goal is to be able to quickly put together a healthy meal, or snack, with the items in my pantry.
You can see a list of convenience items I like to have on hand for meal prep day – many of these things can be in the pantry.
#3. I'm researching in my Junk Drawer.
Like most people I know, we have one drawer that just collects odds & ends, packets of soy sauce, corks, plastic silverware and to-go menus. I'm throwing out all of the junk, and I'm using up all of the condiments – who wants to eat four-year old ketchup? I'm also going through the takeout and delivery menus in the drawer to find the healthiest options from each restaurant. When I'm on the run I tend to make poor choices if I don't know what the healthiest choices are, and by working out the calories and the SmartPoints for my favorite dishes I can make better educated decisions.
#4. I'm going through our utensil drawer and spare closet and I'm getting rid of anything we're not using.
Many groups will take gently used pots & pans, dishes, etc and give them to domestic abuse victims setting up new homes, homeless veterans going into transition housing, etc and those are far better uses for my old serving platters and extra silverware than sitting in a drawer or cupboard cluttering up the space unused.
I'll also make sure to stock up on the utensils I need. For example, I just noticed my mesh strainer is cracked. I use this ALL the time so need to make sure I have a new one ordered.
#5. I'm buying an at-home filing system.
Often times I'll put all the things I think I need to keep, paid bills, tax receipts, business invoices, etc and put them all in one big pile. That pile on my counter is STRESSING me out, and it's the first thing I see every night when I come home. I'm buying a hanging file box for our spare room, and I'm filing each of these documents into the appropriate folder. Once it's set up, it's easy enough to add next month's documents, and it'll be a lot easier to find what I need in the folders rather than sifting through a huge pile!
#6. I'm donating coats.
I know it's not seasonally appropriate, but right now, before I forget, I'm donating the gently-used coats that we're done with. These bulky items take up space I don't really have in my closet, and someone could be wearing them. Your local second-hand store might take them, and many local churches or temples also have clothing drives and will accept these items.
#7. I'm taking a SERIOUS look at my closet.
There are clothes in there I'll never wear again and there are clothes in there I *should never* wear again. I turned all of my hangers in my closet around and whatever I don't wear in the next sixty days is going to Goodwill. Better to donate these items to someone who will enjoy them then wait for the "someday" when you might where them again!
Clutter, more often than not, causes hot zones and when we are trying to function in hot zones we are not make the best choices. <<– this is some of the best weight loss advice I wish I got years ago.
Spring time is the perfect time to remove clutter so you can refocus on the goals that are most important to you. What do you think? What are some other ways to can reduce clutter and set yourself up for success?
Get Instant Access to My Best Weight Loss Tips & Strategies!
Sign up now for a free step-by-step 7-day email course that I created exclusively for my email subscribers! That's you. I will teach the best habits, strategies, and insider tips so you can enjoy a lifestyle that encourages and supports weight loss! Stop relying on willpower and take control back over your life! You can do this. Let me help!