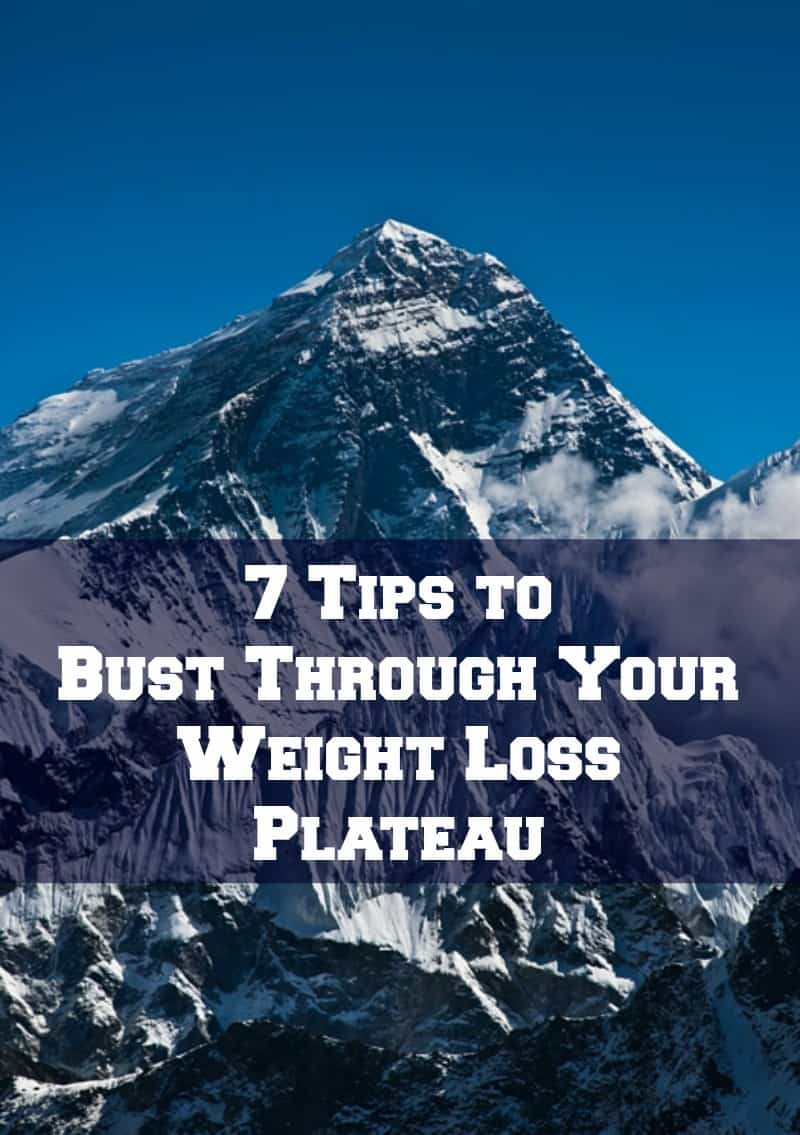 This post is by OYS writer Alexis from Trading Cardio for Cosmos. You can also find her on Facebook and Instagram sharing her awesome weight loss tips and motivation!! She's lost over 100lbs so she has lots to share!
---
When I first started losing weight I thought every week would be a loss. I was eating right, I was exercising, I was skipping my beloved cosmos. I was going to be a Size 6 in no time, right? Boy, was I wrong!
Weight loss is not a straight line. I did have three or four, maybe even six weeks of steady losses a few times on my journey. And then, invariably, I'd have a week where my body would maintain or even have a small gain. At first, I thought my scale was broken! How could this be? But over time I came to release that these weeks were giving my body an opportunity to readjust to its new diet and exercise routine, and I always went right back to losing.
And then I had three weeks in a row where I maintained or had a small gain, and that's when I knew I was experiencing the dreaded P: plateau!
Plateaus are a total mojo-killer. Nothing is more frustrating than eating according to your plan, exercising and not losing weight. "I followed all the directions, I skipped the cake, I went to the gym instead of to happy hour, and I'm still not losing. What the heck?"
These are the moments that truly challenge our determination and dedication to our goal because it would be so easy to give up, rather than stay the course. But quitting just lands us right back where we desperately did not want to be, so I want to share my seven tips for persevering through plateaus to help you the next time you get frustrated!
#1 Be 100% honest with yourself about what you are eating.
Often times we can't help a plateau, but sometimes we can and the easiest way is to tighten up our habits, avoid mindless eating and count our BLTS, or bites, licks, tastes and sips! All of these little nibbles add up to real calories or SmartPoints and need to be accounted for.
#2 Switch up your nighttime snacks.
Consider switching your nighttime snack from popcorn or other starchy foods to low-sugar fresh fruits like cantaloupe, grapefruit, papaya, nectarines, strawberries or watermelon. **Note from Tammy. I find it very helpful to curb late night snacking by not eating past 7:00pm. Here are some tips to start that habit.
#3 Try calorie or point cycling.
When we consistently feed our body the same amount of calories or the same amount of Smartpoints each day our body gets used to that level of intake. A great way to shake up your metabolism is to have two or three days where you reduce your intake (say by 25%) alternating with two or three days where you eat 25% more than you usually do. For the week, your total intake remains the same, but your daily totals will be different and force your metabolism to work differently than it has been accustomed to.
#4 Change up your exercise routine.
Your body can grow accustomed to exercise, too, so if you're biking a few days a week, why not try jogging or swimming or yoga? If you're into weight or resistance training, maybe try a Zumba class or another form of cardio? Heavy into the cardio? Why not try weight training, circuit training, yoga or pilates, all of which work a totally different set of muscles?
#5 Increase your protein and reduce your carbohydrate and starches.
Especially as we are more physically active, our body needs more protein to effectively fuel itself. Twice I have successfully beaten a plateau by cutting out my carbs and starches in favor of additional portions of lean protein or hard boiled eggs, almonds or black beans. Not willing to quit carbs cold turkey? Why not try limiting your carbs to breakfast or lunch to give your body a longer chance to burn them off before bed!
#6 Lemon water.
The acid in fresh lemon juice increases your metabolic rate, which helps you burn your calories or SmartPoints more quickly. Many nutritionists encourage their patients to drink a glass of lemon water before bed and in the morning before they consume any other food or drink, as a means of giving their metabolism a boost.
#7 Reverse your meals.
I learned this in a Weight Watcher meeting, and I think it's a great idea because it changes up your body's routine. I'm not suggesting that you have to eat grilled seafood for breakfast, but if you typically eat heaviest at dinner and lighter throughout the day, why not reverse that and give your body more calories or SmartPoints in the morning, and eat lighter for lunch and dinner?
Do you have a tip for persevering through a plateau? Share it in the comments below!