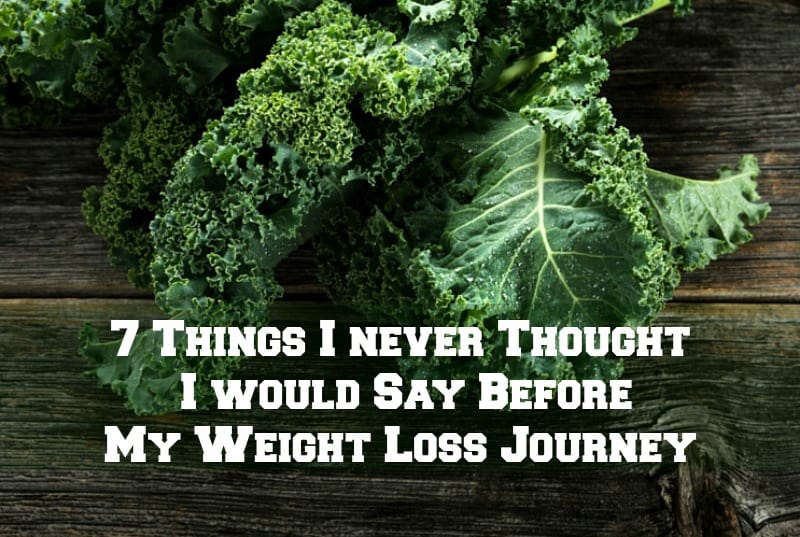 This post is by OYS writer Alexis from Trading Cardio for Cosmos. You can also find her on Facebook and Instagram sharing her awesome weight loss tips and motivation!! She's lost over 100lbs so she has lots to share!
---
Losing -115lbs changed my life. Not because I went from a Size 22 to a Size 10 (and on my best days, a Size 8!), and not because I've gone from being winded walking up the stairs to running four nights a week, but because it truly changed my outlook on what my life could and should be.
I spent a long time hiding myself behind a big personality, long red hair, black dresses and an attitude of "I'm going to reject that person before they have a chance to reject me."
My weight defined my career trajectory, and what I thought I was capable of achieving. I didn't feel like I could compete with girls who were thinner or more athletic than I.
I didn't feel worthy of friendship that wasn't tied to me being "the funny one," the hostess, the sidekick.
I didn't feel worthy of love, or at least not the "fall in love with your best friend," kind of love I truly wanted.
So here are "7 Things I Never Thought I Would Say Before My Weight Loss Journey." Some are funny, some are serious, and hopefully at least one makes you think "Oh, me too!" There's such strength in knowing we are not alone in this journey!
#1 "That wasn't nice."
Before my weight loss journey, I would not have stood up for myself when a friend or family member said something rude or hurtful. I would have been hurt, possibly have cried, and definitely replayed the moment in my head over and over again. But I wouldn't have corrected the behavior because I didn't have the self-confidence and self-esteem to do so. Now when someone says something hurtful to me or in my presence, I make a point to say "Yikes!" or "Ouch!" or "That wasn't nice!" It's a gentle way to let the other person know their words were hurtful without necessarily inviting a confrontation.
#2 "Try this kale! It's delicious!"
My weight loss journey has opened my eyes to so many foods I didn't know about or didn't think I liked before. I went from eating mostly processed or fast foods to adding kale to my morning egg whites. Bring on the leeks, the sorrel and the watercress. Bring on trout (sometimes) and carrots (roasted with herbs). I also went looking for whole grain foods to keep me satisfied longer and found bulgur, quinoa and Ezekiel bread, too!
#3 "This is a lifestyle change!"
Unlike many of the weight loss buddies, I don't mind the word "diet." But I use it to refer to the style of eating like "diet and exercise," or "my diet consists of lean proteins and fresh fruits and veggies," rather than "I am on a diet." To me, I have radically altered my food intake and exercise in a lasting, permanent change kind of way, so I feel confident in saying "This is a lifestyle change." That phrase also helps me reinforce I'm not interested in a quick-fix solution that is inconsistent with my life long-term.
#4 "I have cankles."
No matter how much I weighed, my legs have always been the most impressive part of my body and I was always weirdly proud of having well-defined little ankles. Trust me, when you're 280lbs and find something you actually like about yourself, you get a little weirdly proud. But, I can absolutely tell when I'm not properly hydrated – I get serious cankles, and have to stop what I'm doing and chug my way to my gallon plus of water I aim to drink each day!
#5 "Keep it simple."
My weight loss journey has not diminished my desire to be the hostess, but I no longer feel compelled to serve seven appetizers and a Thanksgiving-sized dinner. I also don't hesitate to serve foods that are healthful and delicious to my guests. A typical summer meal would be appetizers like healthy tzatziki dip and fresh veggies or grilled veggies with a balsamic glaze, some chilled seafood and maybe some pita chips and fresh salsa. Dinner is whatever protein goes best on the grill, a big tossed salad, a mess of freshly grilled veggies and a small serving of roasted baby potatoes. For dessert I skip the cakes and pies in favor of simple fresh berries and maybe some low-fat whipped cream.
#6 "That is not going to make me feel good about myself."
I would have never thought to put my feelings out into the world like that, and certainly not to stand up for myself when I didn't want to do something that would make me unhappy. I was always worried about those around me, and sacrificed my own happiness for the sake of someone else. Now I've learned that there are situations and people who make me upset, feel less than worthy or unhappy with myself. And if possible, I'll outright avoid them. My boyfriend reminds me which ones are obligatory and makes every effort to support me through those situations, but he also respects me saying "This is not going to make me feel good about myself," and allows me an out when I feel like I need it.
#7 "No, thank you!"
Again, not that I never said "No, thank you," before my weight loss journey, but I say it with a much greater frequency now. "No, thank you, I don't want to eat that," and "No thank you, I have a workout planned," and even "No thank you, I just can't take on any more projects right now," have all come out of my mouth in the last week and every time I was putting myself and my needs in a priority position in my life. You might not want the sausage at the bbq and might need to bring your own chicken breast, and it's ok to say so. You might have to skip the happy hour to get your run in, and that's okay if it helps you succeed in your plan. You might feel badly that you can't help, but you recognize it's better to take care of your family and yourself than take on too many things and do none of them well instead.
What do you think? What are some things you never thought you would say before your weight loss journey?