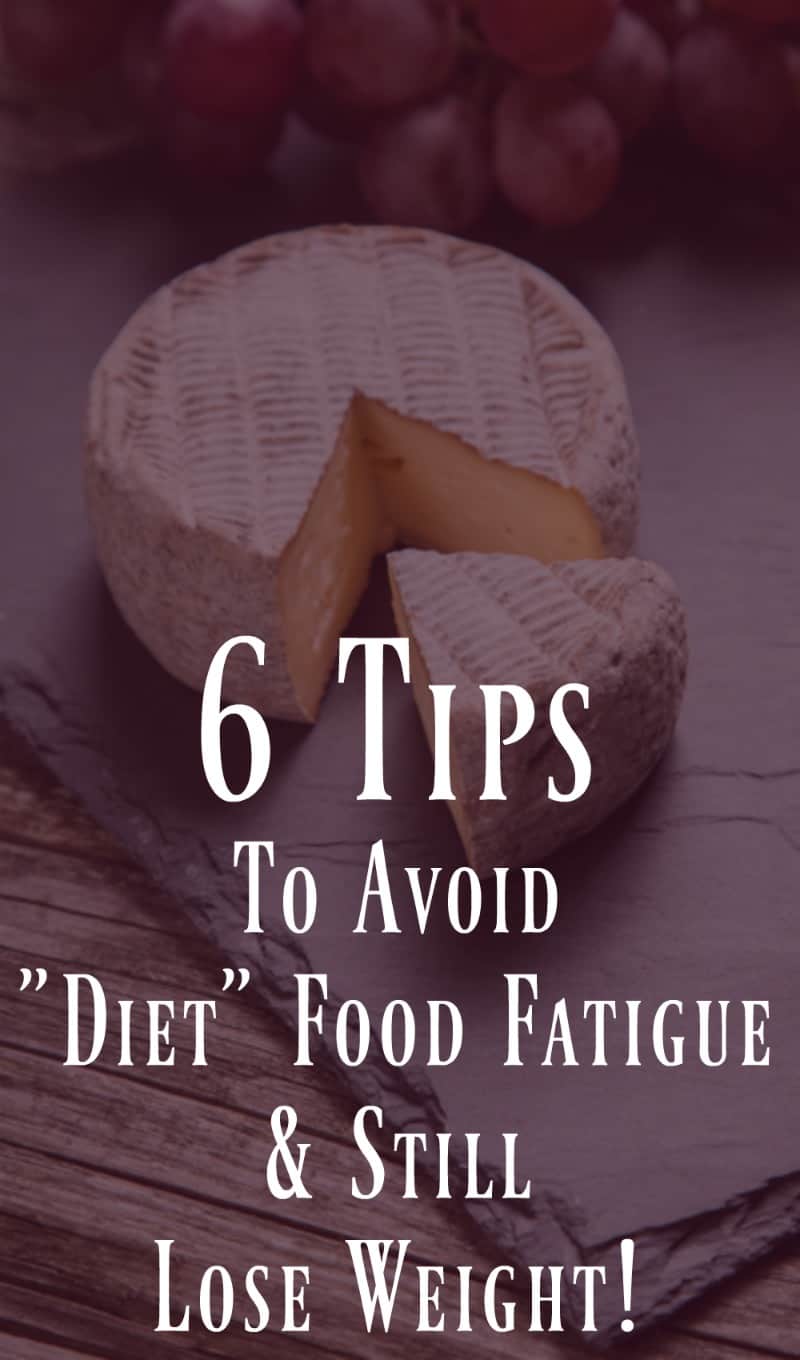 This post is by OYS writer Alexis from Trading Cardio for Cosmos. You can also find her on Facebook and Instagram sharing her awesome weight loss tips and motivation!! She's lost over 100lbs so she has lots to share!
---
Having been losing weight for more than two years, you can be sure I've had my fair share of grilled chicken. On salads, in stir fry, grilled with veggies… you get the idea! To keep myself from getting bored with the same meals day in and day out, which I call "food fatigue," I work hard to ensure variety in my menus with a few pro tips. Check them out:
#1. Meal Planning is key.
I know you think I should have this tattooed on my forehead, and you're probably right, but meal planning is the #1 way I ensure variety in my meals so I don't get bored. I sit down with the weekly supermarket circulars on Sunday, and then I chart out my dinners for the week, making sure I use a different protein and flavor each night, and ensuring my lunches are a different protein, as well. This might mean pork chops with mushrooms and onions, 93% lean ground beef for tacos, zoodles with red sauce and a chicken sausage, shrimp stir-fry – just as long as it's a different flavor each day, I'm in!
#2. Rotate your meals with the seasons.
It's a proven fact that we like heavier foods in the colder weather. I try to keep my soups, stews and slow-cooked foods for the colder months and then go with cold-prepared dishes like ceviche, wraps and even gazpacho – a cold tomato soup! By not eating the same thing year round, I look forward to those seasonal favorites when it's time each year!
#3. Come to think of it, eat with the seasons!
Not only is it cheaper to find produce when it's freshest, but eating a fruit or veggie at the height of its freshness allows you the most vitamins, minerals and nutrients. Sure frozen stuff works in a pinch, but by eating fresh fruits and veggies when they're in season, you're definitely doing your body a service. Think citrus in the winter months, leafy greens, onions and garlic in the spring, tomatoes, cucumbers, zucchini and berries in the summer and root veggies and greens again in the Fall. If you need a resource, Buzzfeed Food puts out a monthly "What's in Season" guide at the beginning of each month so you know what foods to be on the lookout for AND to challenge yourself to try things you haven't tried lately or at all!
#4. Which reminds me… if we eat what we have always eaten, then we're destined to weight what we have always weighed.
So I look at my weight loss journey as an opportunity to get OUT of my comfort zone and try new things. I've found that some veggies I thought I hated, like butternut squash (dusted with cayenne pepper) and mushrooms (sautéed with fresh rosemary), are actually delicious and have become staples in my household. I've also tried unique fruits like starfruit and dragonfruit and blood oranges because they were in season and on sale, and I even tempt my palate with spicy Korean bibimbap, yellow Indian curry and zaatar from North Africa. You can buy a ton of spice sampler packs online or purchase them at your local health foods stores, and have your own episode of "Chopped!" with your family!
#5. I incorporate full-fat "toppings" with lower-calorie proteins to satisfy my cravings.
I have found that often, I want the toppings to dishes more than I want the protein or the base. So I'd gladly exchange my pasta for zucchini noodles or "zoodles" so I can have the meaty Bolognese sauce and some parmesan cheese. Similarly, I'll gladly give up the bun and eat a turkey burger if it means I can have some sautéed mushrooms and onions and bacon on it! Because these combinations are really endless, it allows me to have a lot of foods I would have thought were "off limits" during weight loss.
#6. Know what you love, don't sacrifice and make sure you eat it often.
To me, I can give up roasted potatoes, rice and most "starches," but french fries are an essential part of my menus. Similarly, I'll gladly give up muffins, rolls and danishes, but I'm a New Yorker, so you'll pry my rye toast and bagels out of my cold dead hands! While I don't eat these things all the time I do eat them a few times a month, so I never feel "deprived" or like my favorite things are off limits. I plan ahead and eat lightly for the rest of the day, like having egg whites and veggies for breakfast or making my snacks whole fruits instead of chips or crackers. I might also get in an extra workout to burn some additional calories, so that when I've picked the thing I really want I can have it, guilt-free.
What do you think? What do you do to avoid feeling "diet food fatigue?"
Get Instant Access to My Best Weight Loss Tips & Strategies!
Sign up now for a free step-by-step 7-day email course that I created exclusively for my email subscribers! That's you. I will teach the best habits, strategies, and insider tips so you can enjoy a lifestyle that encourages and supports weight loss! Stop relying on willpower and take control back over your life! You can do this. Let me help!