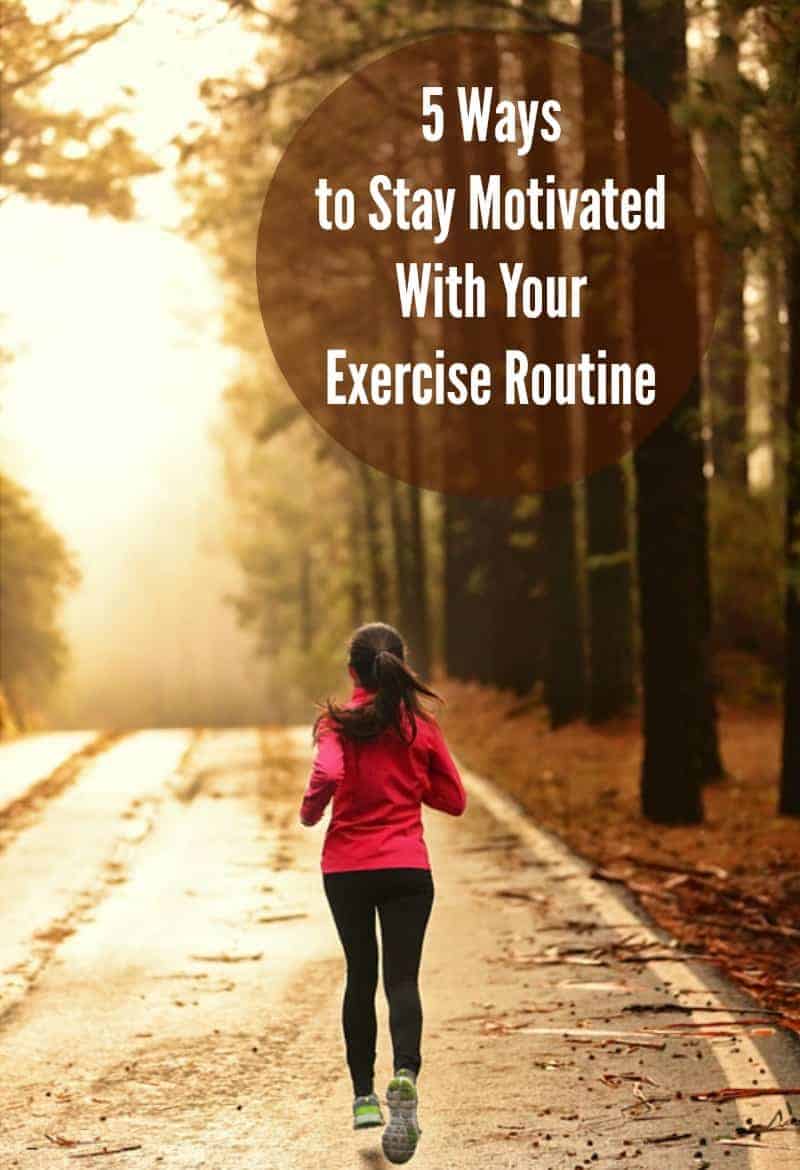 We all know exercising on a consistent basis is a necessity to losing weight and maintaining a healthy lifestyle. It's nearly impossible to reach, and sustain, our weight loss goals if we don't prioritize exercise. Exercise helps to keep our tummies flat, tushes high, and legs lean. We look hot when we exercise. Not to mention exercise keeps us happy. After a run I feel energize, peaceful, and ready to take on the world. Basically, exercise is good no matter how you look at it. Nobody's going to argue that.
Then why oh why is it sooooo hard to stay motivated? Waaaaahhhhh ← that's a grown 40 year old woman whining.
Now if you are a "jump out of bed and run 10 miles by 6:00am" person then you have it figured out and can skip ahead. If you have exercise motivation tips to add then please do so below. Thanks!
However if you are a "crawl out of bed and then can't move from the couch" person then lets talk. I feel you. I'm much better with exercise than I was 2-weeks 2 -years ago but I still struggle. Sometimes it a "I can't find my sneakers" struggle. Other times it's a "Isn't working out twice a month enough geeeezzz" struggle. Most of the time the struggle is somewhere in the middle. Regardless, the struggle is real friends.
The good news (because you know I'm a glass half full girl) is I never give up. I might struggle for a couple weeks or longer but I always pick myself up, start again, and keep going. That's the difference between pre- weight loss Tammy and post-weight loss Tammy. I refuse to give up. I know what I need to do and, instead of sitting around waiting for everyone else to do it for me, I just do it. #bosslady
With that said, it does take work on my part to stay motivated to exercise. It doesn't just happen because I wake up. Nope. I need to create ways to stay motivated about exercise. It needs to be simple (not complicated), fun, and something I want to do.
Here are 5 ways I stay motivated with my exercise routine.
Get new workout clothes
To be honest, I never thought about purchasing new exercise clothes. I exercise at home so I don't really need cute presentable clothes to workout in. Not gonna lie I've workout out in pajamas before. Don't judge.
Well I was wrong! JCPenney sent me a gift card to go shop for some new exercise clothes. OMG!! Where do I start? Honestly, I was pleasantly surprised by the amount of clothes I had to choose from. Tanks tops, jackets, yoga pants, running pants, sports bras, and everything in between. It was incredible. I was in exercise clothes heaven.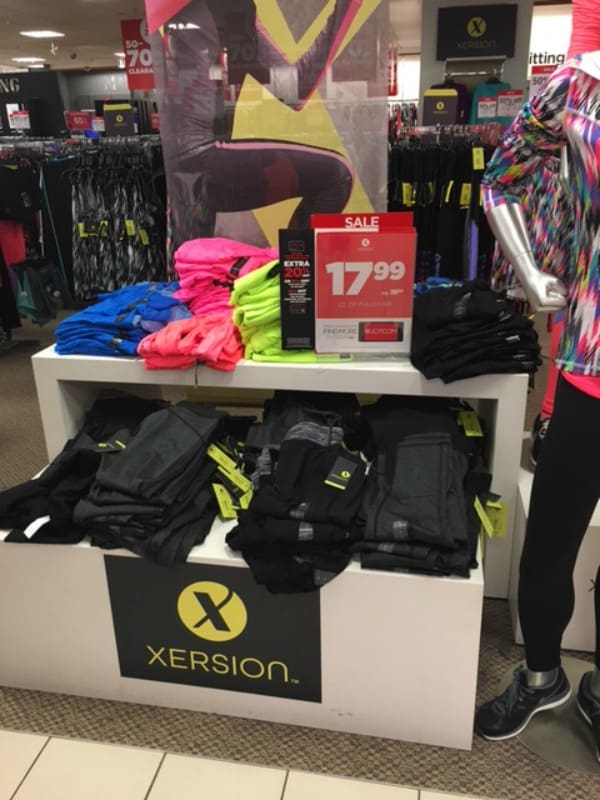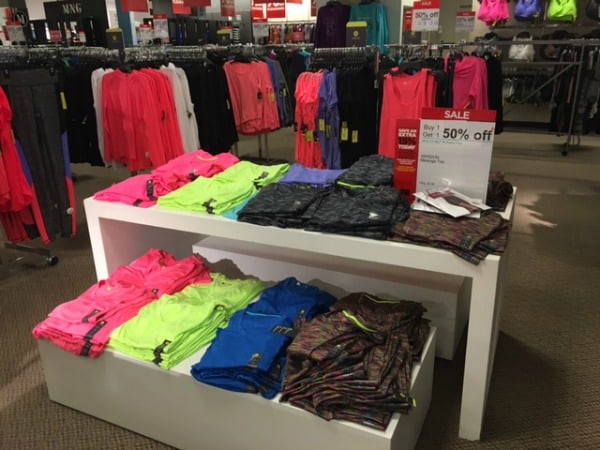 You can even get sneakers, healthy tools for your kitchen, and other gadgets to create and organize a healthier lifestyle. JCPenney is definitely a one-stop shop to keep your healthy New Year's resolutions.
I ended up purchasing a pair of pants, a tank top with a sports bra in it, and a super cute hoodie. Don't mind my dressing room selfies. Hey a blogger gotta do what a blogger gotta do. BTW I LOVE THESE PANTS! I want like a 100 pairs!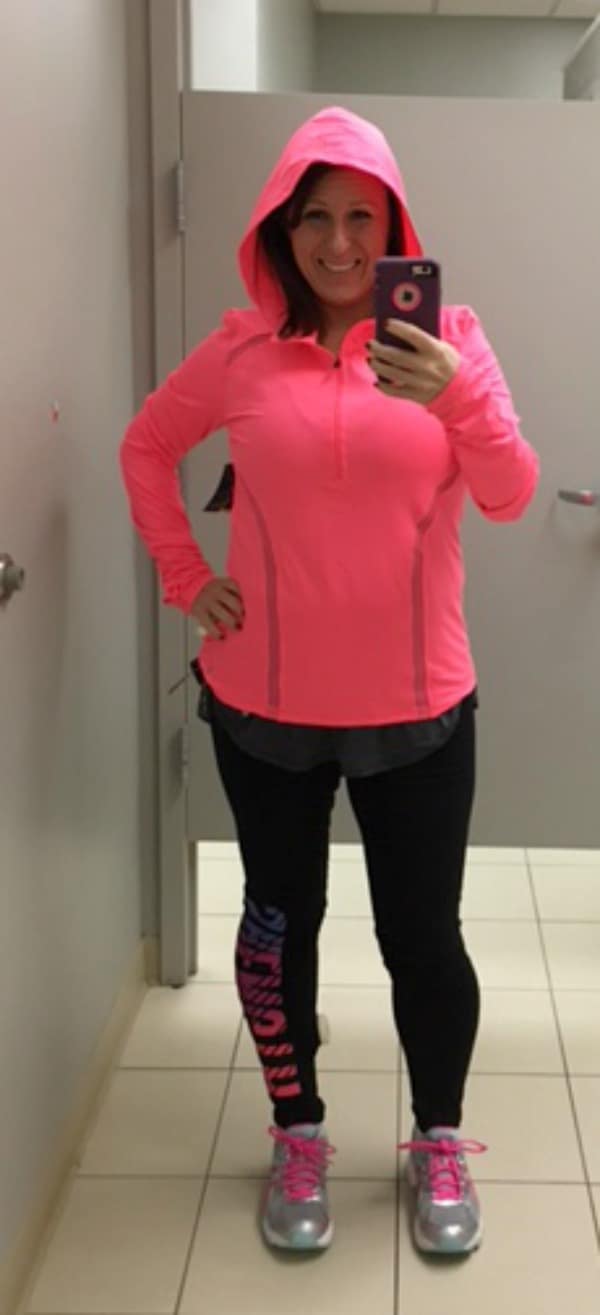 All of these pieces are from their Xersion line. Each one was on sale and I had a $10 off coupon so my total cost was just under $50. I thought that was a great price.
The second I slipped into the exercise clothes I felt excited to work out. Maybe it was mental but who cares.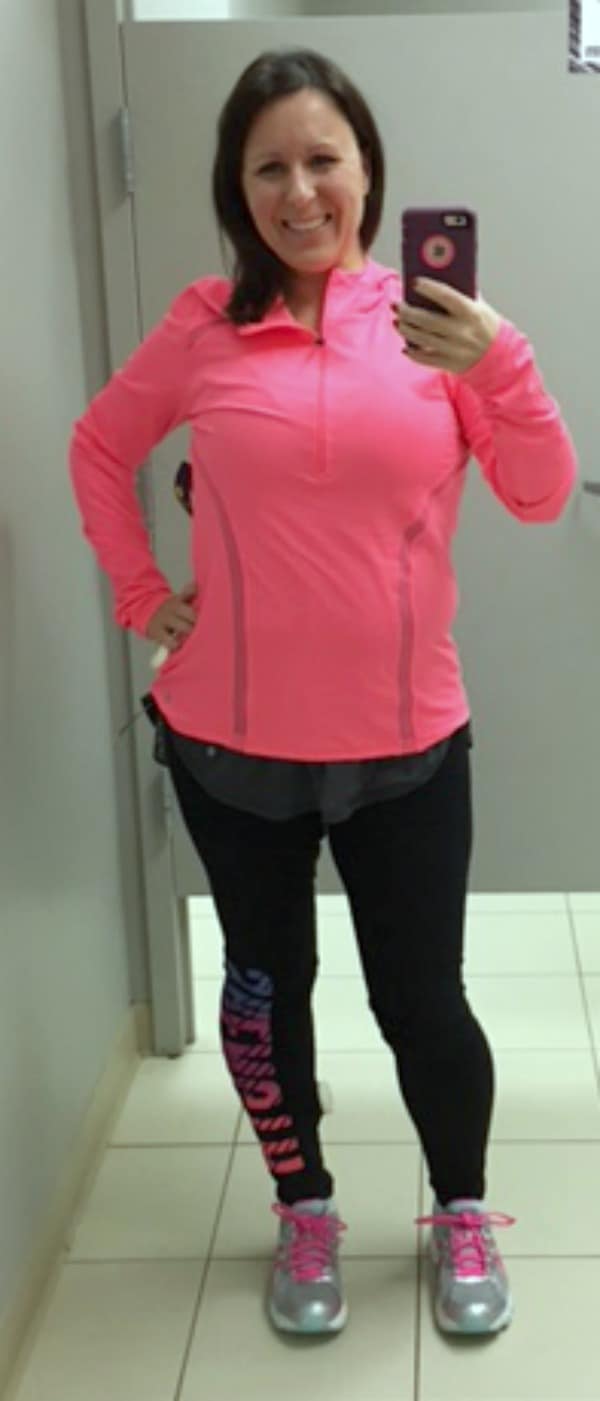 I felt motivated and prepared to go for a nice long run. Of course, on my treadmill because it's like 15 degrees in Buffalo, NY. Actually, I 'm running a ½ marathon in May so I do need to purchase some outdoor running gear for training during the winter months. Brrrr just the thought of running outside now makes me cold. I plan to go back to JCPenney soon to pick up some more cold weather exercise gear so I can enjoy outdoor runs in the frigid Buffalo weather.
I never thought to purchase exercise clothes before but now that I own a cute outfit to run in I can see this as a great motivator. As I get dressed in exercise clothes it puts me in the correct mindset. When I stay in my pajamas or a pair of super old yoga pants I want to go back to bed. It makes sense to reset your brain for a workout by changing into clothes that get your prepared to exercise. If you need new exercise clothes but don't want to spend a fortune then check out the JCPenney Xersion line.
Put together a killer playlist
After you get in the right mindset with your new cute exercise outfit the next step is to have the right music playing. Create a playlist that is going to motivate you to push yourself. For example, if I want to run at a steady pace I need to listen to motivational fast paced music not romantic ballads. I save the slow songs for my warm up and cool down.
My favorite heart pumping songs are:
Lose Yourself by Eminem
Power by Kaye West
Survival by Eminem
Uptown Funk by Mark Ronson
Cheerleader by OMI
All About That Bass by Meghan Trainor
Feel This Moment by Pitbull
Applause Lady Gaga
Pick songs that help challenge yourself. If you are going to make the time to exercise then you might as well make it count.
Find an exercise you like
This sounds basic but I need to mention it. Often, people get discourage because they are trying to force an exercise into their routine that's not a good fit for them. The goal is for exercise to become a seamless part of your daily routine. This only happens when it doesn't feel like a chore. Like I said, I struggle with exercise. However, I know what I like and don't like. If I tried to force myself to go to a gym then I would NEVER exercise. Having exercise equipment at my house removes the excuse of driving there; getting childcare, or anything else that would keep me from the gym. The only thing that stands in my way at home is….me.
If the gym works for you then by all means do it. You need to find something you like and enjoy. Also, it doesn't need to be complicated. At the end of the day you need to find an extra 30 -45 minutes, 5 days a week, to exercise. That can be done by doing jumping jacks in your living room or taking a zumba class.
Of course, I encourage you to try new things. I just don't want you getting discourage if it doesn't work out. Find something else and keep it moving.
Workout with friends
I like to be alone, especially when I work out. My life is busy, and sometimes chaotic, so I use that time to focus and reflect. As much as I enjoy solidarity I do see the value in exercising with friends. Like I said earlier, I'm training for the Buffalo half marathon. I'm doing this with a friend because I know if I tried to do it alone I would never see it through. My girlfriend and I motivate and push each other. Honestly, I don't think I could reach this goal without her. With that said we don't train everyday together. We have our own training days and then come together a couple times a week. It's nice to have that support system.
If you need an accountability partner then I recommend connecting with a friend. Create a schedule that works for both of you, is realistic, and doesn't burn either of you out. I do think it's important to continue to create an exercise routine that you can do alone. I say this because if you depend on the other person to always being there you might feel uncomfortable exercising without them. You need to be internally motivated to exercise or it won't be sustainable. Your partner is there to help motivate you and hold you accountable. But remember this. Only you are fully responsible for whether or not you exercise. Therefore, find an exercise routine that works alone and with your partner.
Stick with it long enough to see results
There's nothing more motivating than seeing the results of your hard work. Fitting in clothes that once wouldn't button, seeing the new you in pictures, having more energy, and people noticing you lost weight will give you more confidence than you ever thought possible. Truly, there's no better feeling than accomplishing goals.
However, goals don't happen overnight. They don't even happen in a week or two. It takes time to see results. I think it took about 5-6 weeks before anyone noticed I was losing weight. But when they did it felt AMAZING. It gave me confidence and burst of motivation to keep going. Give yourself enough time to see results. Sure it will be tough and sometimes discouraging but if you push through those hard times you will experience the good times to come. #tammyslifeadvice
Exercise is an important part to a healthy lifestyle. It helps you look great and feel even better. Staying motivated is sometimes a struggle but with a little planning it's possible to keep exercise a priority and not just another task that gets lost on the "to do" list.