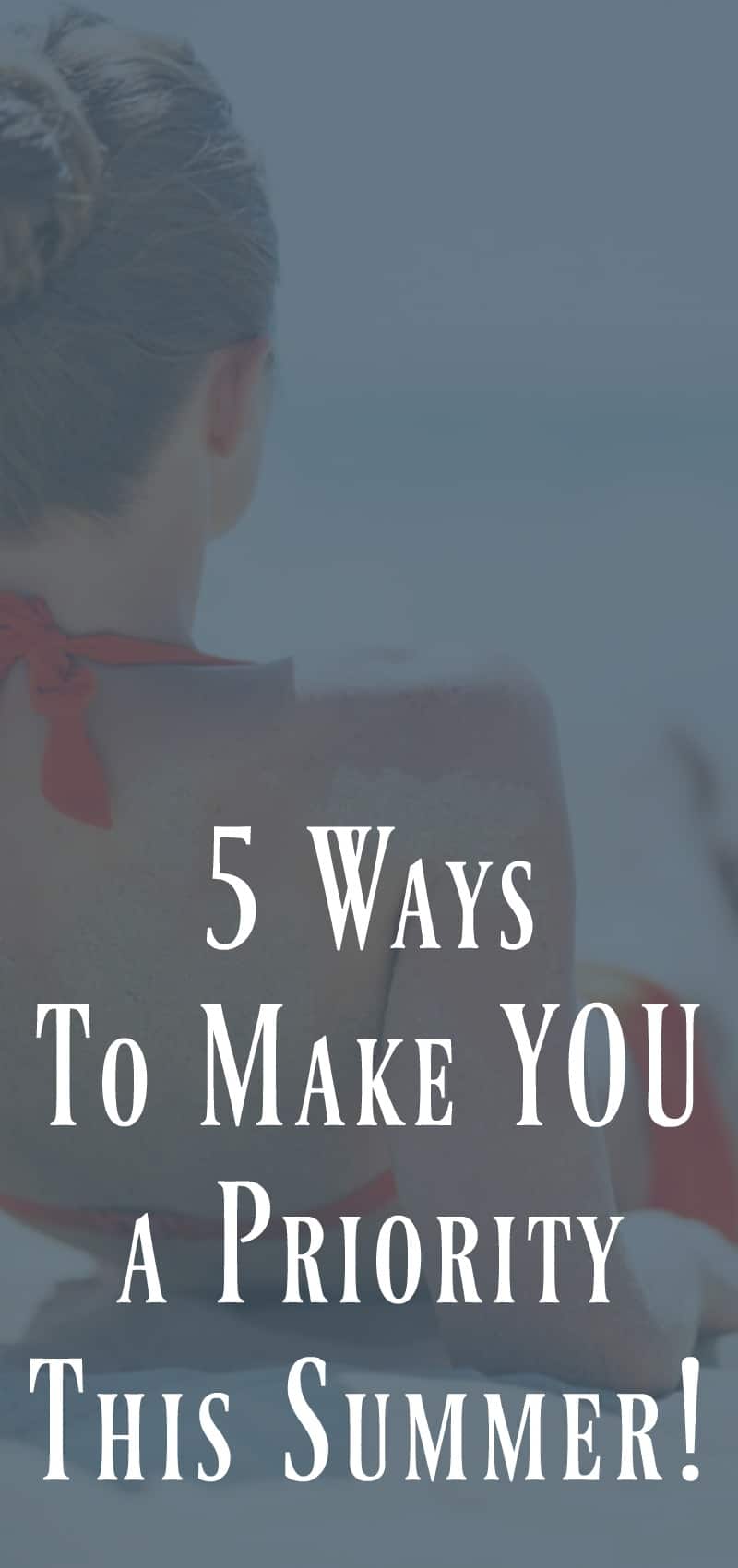 This post is by OYS writer Alexis from Trading Cardio for Cosmos. You can also find her on Facebook and Instagram sharing her awesome weight loss tips and motivation!! She's lost over 100lbs so she has lots to share!
---
Are you a giver? 
Do you embody "give until it hurts?"
How about "give until you have no time, energy or effort left for yourself?"
I know I do, and I bet you do too!
Guys, we have crazy lives with all kinds of demands on our time, our energy and our efforts. Work, school, kids' sports and dance classes, church – there may never be enough time in our days and if you're like me, you'll sacrifice your own needs and your own self-care to make sure that everyone else has what they need.
Yet, we KNOW we need to protect ourselves and our emotional wellness. If we don't, we'll give to everyone else and have nothing left for ourselves and we need the same love, energy and patience will give the world!
So how will we do it?
#1. We need to get enough sleep.
Sleep is SO important! In addition to keeping the wrinkles and puffy eyes down, we are more patient and actually make better food choices when we  are well rested.
Without enough sleep, I'll eat whatever's available because it's easy, but when I rest I remember my goals and keep them in the forefront of my decisions – which always leads to grilled veggies instead of French fries!
#2. We need to make our needs priorities.
So often I hear people say "I have to do this because so-and-so wants to." "I can't workout/menu plan/make my own healthy meals because I have to do X for someone else."
Guys, YOU are a priority in your life. And the things you want and the things you need are important and it's important to make them a priority.
And if you're having a hard time fitting them all in…
#3. We need to say "No." Politely, of course.
I have a habit of giving people the shirt off my back, or all of my time and energy , if they need it.
Need help with your kids soccer fundraiser? I'm in! Someone to help weed the community garden? I'm there.
But now I'm learning how to say "No," when the activity impedes my ability to take care of me.
Yes, we need to get the kids to soccer, but we don't have to volunteer to be den Mom, soccer coach, Brownie leader and teach
Sunday
School in the same season. It's okay to say "I can do some of this, but
Tuesday's
are my book club and I'm not taking on any projects on Tuesdays."
I'm skipping chicken dinners and stopping into a friend's event late so I can get my workouts in. I'm saying "No," to helping organize a local music festival, because I know it would interfere with my ability to take care of my work, blogging, and home life.
It's not malicious, it's not even selfish. It's necessary.
#4. We need enough downtime.
We have to find moments of quiet, moments of peace and moments where we de-stress.
Barring a work emergency, I set aside my weekends. I'm hit the gym and meal prep, but no work and no blogging on the weekends. This gives me tons more time for the things I want to get done, and more importantly, for the people I love.
#5. We need to BE PRESENT for the people we love.
It's not enough to go through the motions. We need to hear our loved ones, to run around the backyard with the kiddos, to fully participate and find the JOY and LOVE that come from the people we love.
Overscheduled lives deprive us of the simple joys of life, and I don't want to miss those moments.
What do you think? How can you make YOU a priority this summer?