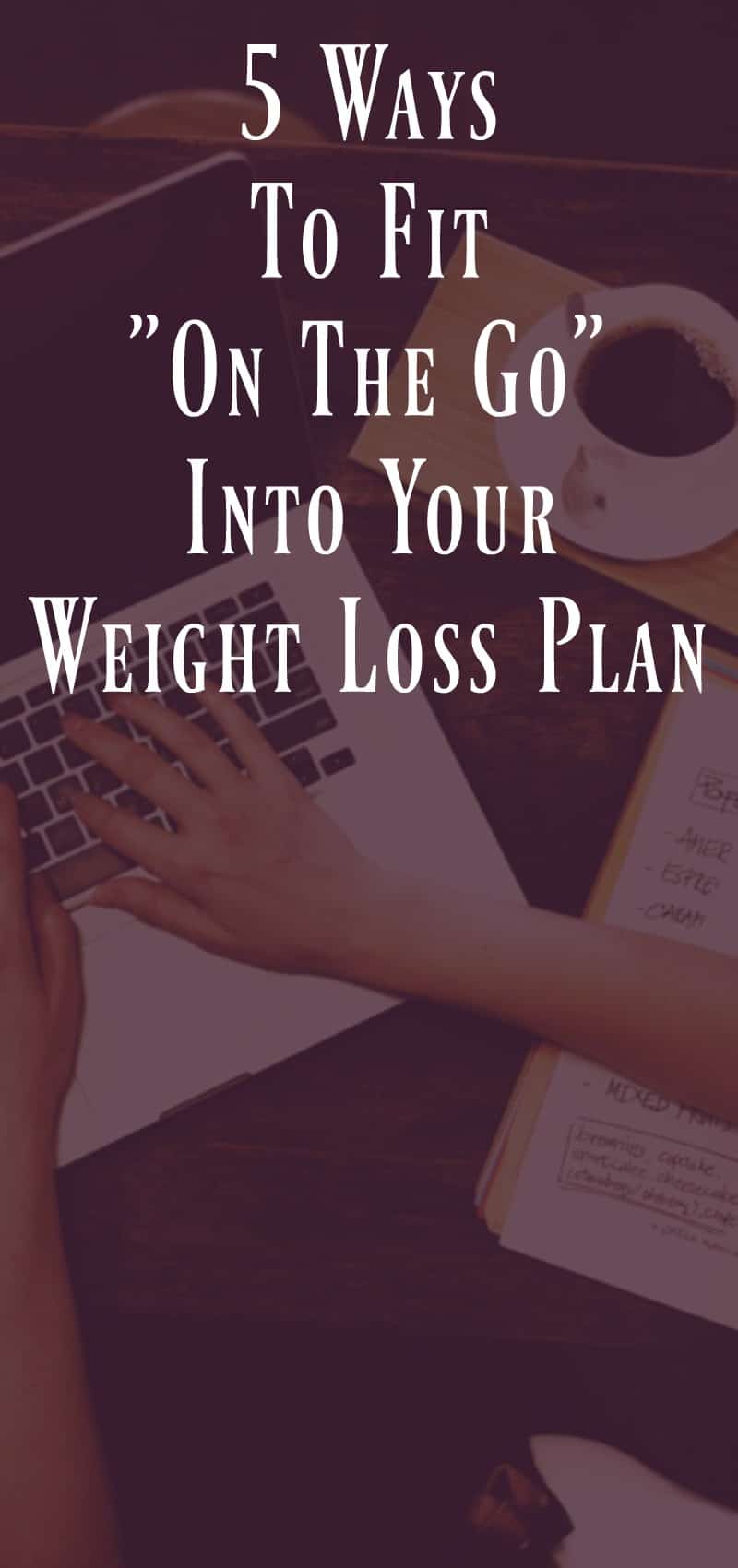 This post is by OYS writer Alexis from Trading Cardio for Cosmos. You can also find her on Facebook and Instagram sharing her awesome weight loss tips and motivation!! She's lost over 100lbs so she has lots to share!
---
I have a coaching client who recently told me that she couldn't lose weight because she's always on the go. It's an excuse that I've heard before but unfortunately for the client who hired me to help them get inspired and excited about losing weight, it's not an excuse I accept.
My lifestyle is best described as "hectic." I commute 3.5 hours each day, work 8-9 hours a day in an office and have all of the other responsibilities of home and family AND getting my workouts in, and I truly believe if I can do it, anyone can.
In your head you're asking "How the heck does she DO THAT?!" right? Believe me, I get that a lot. I'm going to share my tips and tricks for how I make my hectic life work for my weight loss. Check 'em out:
#1. I make myself a priority.
I am only as good as my worst day, so in order to be the best possible partner, colleagues, daughter, friend and family member, I make myself and my needs a priority. I've ducked out of family gatherings and said "no," to things I'd have otherwise felt obligated to do because I need the time to take care of myself. I've missed cocktail hour at an event to get a run in, and I've gone to family gatherings and left before dessert because I need to get a good night's sleep before waking at 5am the next day. I've said no to helping with charity or community events because I'm not going to be able to dedicate 100% of my time and effort to them. I know I need sleep, regular workouts and good healthy food choices around me and I make those three things a priority, unapologetically. It's not selfish, it's necessary to take care of ourselves first.
#2. I schedule EVERYTHING.
My calendar is full of meetings and appointments, but it's also full of reminders to send a birthday card, vote in the local elections, make a donation to the charity event I couldn't help with, you name it. But you know what else is in there? My Weight Watchers meetings, my workouts and my downtime and date nights with my boyfriend Mr. Big. Because those are all important parts of my life, and I'm not skipping them. I like to think of it as balance.
#3. I menu plan and meal prep on Sundays.
By menu planning on Sundays, I have a relative idea of what we're eating all week. On nights I'm working late, maybe it's something simple like pulled pork I made on Sunday or Chinese takeout. On nights I have more time I'll make stir-fry or tacos. And because I've planned ahead, the ingredients are ready to go in my fridge and pantry for the week ahead.
Meal prep is a HUGE timesaver when you're on the go. Meal prep is a two-hour process in my house, but when I'm done I have breakfast and 3-4 individually-portioned snacks like hardboiled eggs, almonds, apples, grapes and granola, for each day of the week. I've also got four lunches for Monday-Thursday, and sometimes I even go through and pre-cut veggies and marinate the proteins for our dinners to simply my dinnertime routine.
Here are some posts on meal prep to get your started:
Beginner's Guide to Once a Week Meal Prep
#4. I keep a stash of self-stable snacks in my car AND my office.
I keep a small bodega worth of snacks in my car and office: single serving peanut butters, granola or protein bars, single servings of olives, protein shakes, single-serving packets of almonds or walnuts, you name it. Then on Mondays, I'll also bring a smaller stash of apples, oranges and grapes to eat with those snacks throughout the week.
By making these things available to me wherever I'm "on the go," I can ensure I have good healthy options no matter where I go.
Related post: 6 Habits You Can Do In The Car To Stay Focused On Your Weight Loss Goals
#5. I keep a list of healthy to-go options for the neighborhood around my office AND my home.
Sometimes with a crazy schedule takeout is unavoidable, and if you're not careful, it can seriously ruin your weight loss for the week. I've gone through our to-go menus and highlighted the healthiest options for each restaurant, so I know where to find the best 300 calorie lunch or 7 SmartPoint wrap!
What do you think? What do you do to stay on track when you're on the go?