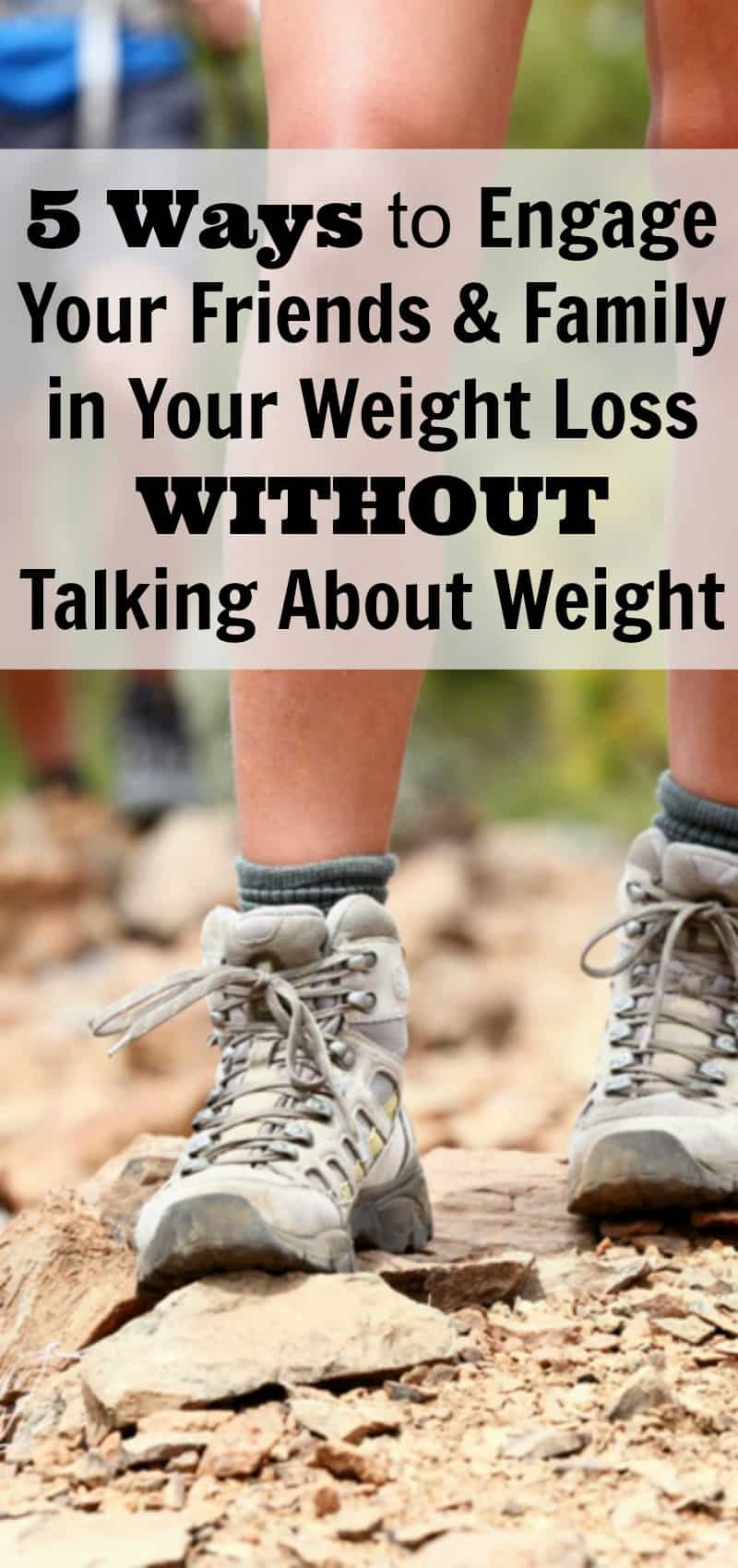 This post is by OYS writer Alexis from Trading Cardio for Cosmos. You can also find her on Facebook and Instagram sharing her awesome weight loss tips and motivation!! She's lost over 100lbs so she has lots to share!
---
I have a coaching client who is just starting her weight loss journey and she is SO stinking cute. She's a new-ish mom, a business owner and a dedicated wife, and she's working hard to figure out what works for her, what motivates her, what triggers she needs to manage or avoid and how she's going to factor her one year old and her hubby into her weight loss journey. Sound familiar?
**Send Alexis an email ([email protected]com) to learn more about her weight loss coaching services.**
I think it's a common refrain to wonder "How do my people (friends, family, spouse, children, co-workers) fit into my weight loss journey?" What I've learned over the past -115lbs is that one size really does NOT fit all and not everyone is going to have the same place in your life.
I decided early on that Mr. Big, my boyfriend, was going to be my person. Good weigh-ins, bad weigh-ins, overeating, unsustainable exercise routines, he was privy to allllll the details. I shared my weight loss with some of my friends and with my mom, but even they didn't get the full story like he did. Then for others, usually coworkers or acquaintances or people who would unnecessarily offer fad diets, opinions or judgments, I said as little as possible. I wasn't comfortable sharing my starting weight, my .4lb gain when I was premenstrual, my errant slice of pizza after a night out with the girls.
So the question for my client, and for all of us really, is "How do you engage your friends and family in your weight loss without talking numbers?" I've given this some thought, and here's what I've come up with:
#1. Choose activities and celebrations that do NOT involve food.
My dad's an active guy, and he is always trying to get us to celebrate birthdays or spend a Sunday afternoon doing something rather than eating. We've going geocaching, which is a GPS-driven scavenger hunt. We've kayaked down the river. We've hiked to waterfalls and we have taken long bike rides up to see the castle hidden near my hometown.  I remember all of these celebrations so much more vividly than a Sunday dinner, and it was great to spend time discovering something  together and burning calories at the same time.
#2 Create challenges.
Mr. Big and I love a good Fitbit challenge because it motivates us to move our booties in a non-confrontational way. Don't have a fitness tracker? I have a client who created a sticker chart, just like elementary school, and every time she and her kids complete 30 minutes of exercise they get a sticker on the chart. When the chart is full, they get a fun afternoon roller skating or playing laser tag.
If you're thinking about getting a Fitbit check out this post.
#3. Get your friends together for healthy "Chopped" style dinner and load all the baskets with healthy options.
This is a neat idea for a dinner party, and I think it would translate over even if your guests brought their courses pre-made. You could provide fresh salad ingredients for the first course, a seafood or fish component for the entrée and maybe make the dessert yourself so you can control the sugar? Or give everyone a mandate that they must use the ingredients and no one can go over 200 calories per dish? There are lots of ways to make it work, and the friendly competition, complete with golden spatula for the winner, will make it a night to remember!
#4. Explore a new cuisine and have a cooking date night at the same time.
Many young parents don't have the time or resources available to hire childcare whenever they want, so a date night at home is a great way to explore a new cuisine. Light candles, buy a bottle of sparkling cider or create a cocktail/mocktail to go with the cuisine you're trying out. Youtube is FULL of videos on how to make everything from lobster rolls to lo mein, fruit sushi and short ribs. Spend some time figuring out the recipe together, and then enjoy the fruits of your labor together, too! Bonus points if you put down your phones for the whole evening!
#5 Take a "locavore" adventure.
As the Fall sets in here in New England, the farmers' markets are still full of end of summer produce and the beginnings of the heartier fall fare like brussel sprouts, root vegetables and squash. Why not visit your local farmers' market or farm stands and buy items you've got no idea how to cook? Then you can spend time with your kids researching each item, finding recipes for how to cook it and cooking it. Now that's a culinary adventure, and as you're trying new things, your kiddos are too!
So my advice to my client, and my advice to you is this: disclose as much as you feel comfortable disclosing about your weight loss to who you feel comfortable talking to. And those people you do talk to and share with, don't close them off. Instead, check out some of these suggestions and have healthy adventures instead!
What do you think? How to do socialize, interact and share your weight loss journey with your people without discussing weight goals?
Get Instant Access to My Best Weight Loss Tips & Strategies!
Sign up now for a free step-by-step 7-day email course that I created exclusively for my email subscribers! That's you. I will teach the best habits, strategies, and insider tips so you can enjoy a lifestyle that encourages and supports weight loss! Stop relying on willpower and take control back over your life! You can do this. Let me help!