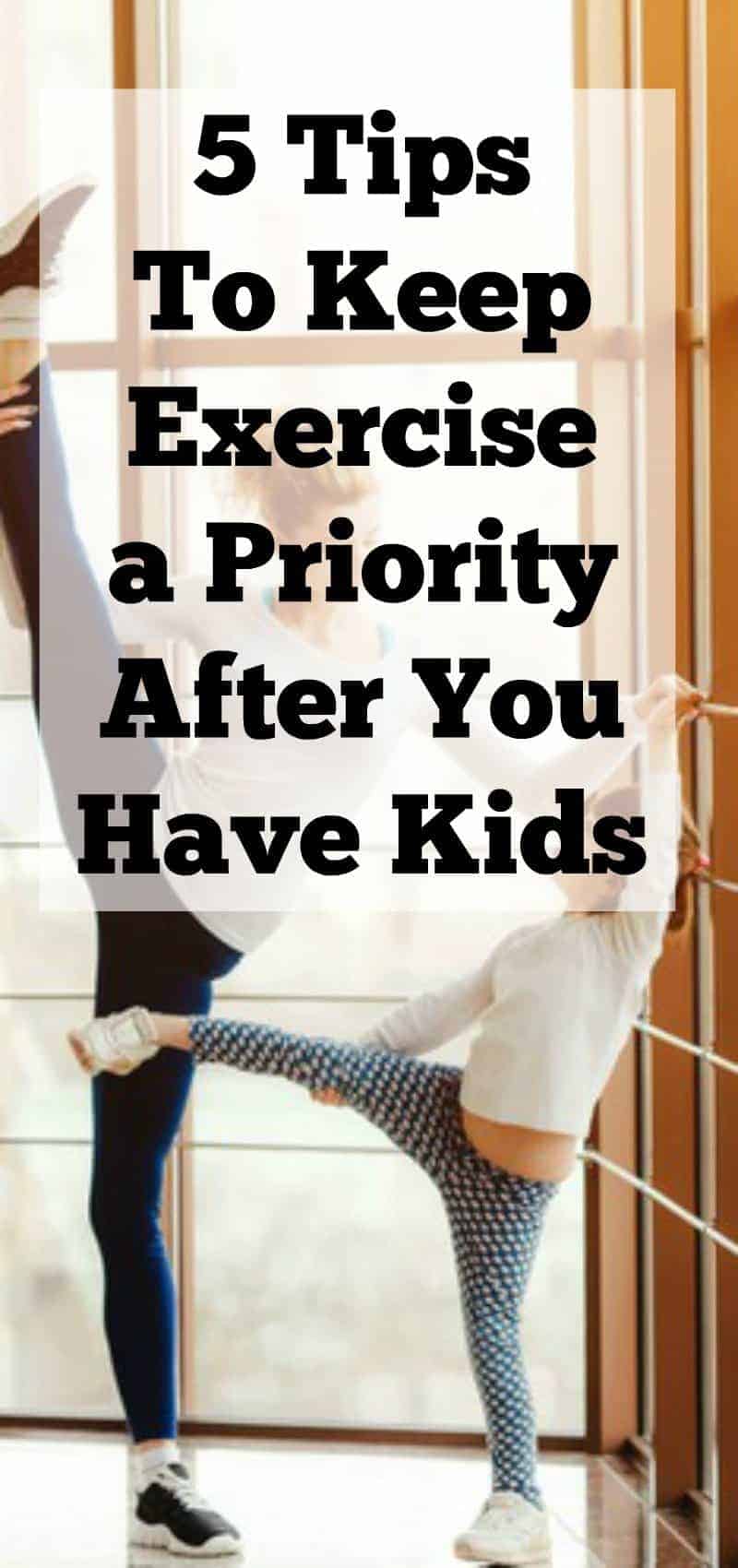 This post is by OYS writer Melissa. You can read all of her posts here.
One of the biggest obstacles people say keeps them from exercising regularly is having kids. I hear you completely. I have two of my own, and I know how much of your time they take up. However, having kids does not mean that regular exercise is impossible. First, you need to make exercise a priority in your life, just like all of the other things you HAVE to do. Don't let it be an option. Once you are mentally committed to exercising, there are some strategies you can try to help make it a reality. Sometimes you need to get a little creative to make it work, but it CAN work. Many parents, especially moms, will say that they feel guilty if they take time away from their kids to exercise. It makes me so sad to hear this. You should NEVER feel guilty about taking time to be healthy. Remember, without you at your healthiest, you are not helping your family at all. When you are fit, healthy, eating well, and exercising regularly, your family will reap the benefits of a more energized and happier you. So not only do you owe it to yourself to exercise, you owe it to your family.
#1 – Get your significant other on board
The first thing you need to do is let your husband/wife/boyfriend/girlfriend know how important it is to you to be able to exercise regularly. They need to know why it's important to you (see the intro to this post), and also that you can't do it without their help and support. I am fortunate to have a husband who knows that I just need to work out 4-5 times a week. He doesn't ever make me feel guilty about it. He knows it's my time to work off stress and work on my health. When I get back from a run or a class, he gets a happy, energy-filled wife and mother, so why would he complain? Together, the two of you need to sit down and talk about your schedules. You need to figure out the best time of day for you to do your exercise when he can devote himself to the kids. It's not always going to be easy, but once you figure it out and it becomes a regular part of your lives, it will just start to flow.
#2 – Enlist a (free) babysitter
It's hard sometimes for people, especially women, to ask for help when it comes to taking care of a family. But asking a relative or trusted friend to watch your kids while you work out is another great option, especially if you don't have a significant other. I can tell you that grandparents will probably never say no to spending time with their grandchildren, and they usually will do it for free. If your kids' grandparents are around and able, use them! Or if your kids have cousins close by that they love, drop them off over there for an hour. Maybe you have a trusted neighbor that would spend a little time with your kids. You never know who is willing to help until you ask.
#3 – Play with your kids outside
This is one of my favorite ways to fit in exercise when you have kids. Playing outside with your kids for an hour IS exercise. It may not be the purposeful exercise you would do at the gym on the treadmill and lifting weights, but you can still get in a quality workout running around outside. Ride your bikes together, play freeze tag, throw a frisbee, rollerblade, go for a hike or long walk, there are so many things you can do. The best part of this strategy is that it doesn't require any time away from your kids. A bonus is that they are getting exercise too! Of course, this requires the weather to cooperate, but it is an option to consider whenever possible.
#4 – Keep your kids busy
If you can't find someone to stay with your kids while you work out, then try setting it up so they have something super fun to do while you work out at home. If you have a cardio machine in your basement, a set of free weights, and/or workout DVDs, you can get your exercise in in the comfort of your own home without leaving your kids. You just need to do a little prep work. First, make sure they are fed with snacks beforehand so they aren't bugging you to eat. Next, set up a fun activity for them to do for 30-60 minutes that they don't normally do. Teenage kids are probably pretty self-sufficient in occupying themselves, so I'm really referring more here to toddlers and smaller children. Set up a craft they can do by themselves. Make a big sensory bin of different objects to explore. Set out the play-doh and have them make "cookies." Give them beads and string. Put a bunch of kitchen bowls, utensils, and pots on the floor and let them go to town. There are so many options here, just set out something to keep them busy while you sweat it out. Everyone's happy.
#5 – Work out with the kids
Depending on the age of your kids, another great option is simply having them work out with you. If you want to go for a run and you have a child that can go with you, take him/her. Maybe you won't go as far as you wanted, but it's better than nothing, and your child is getting exercise and bonding time with you too. If you're subjected to staying in the house, have the kids do a workout DVD with you. Pick a fun dance-type video, yoga, whatever you think the kids would like to participate in. If they only end up doing it for ten minutes, well that's okay. Tell them to play for 20 minutes by themselves so you can finish. My 3-year old daughter did this 20 minute cardio routine with me the other day. We just turned on some music in the living room and did it. Now, granted, she did start getting silly and trying to crawl through my legs during jumping jacks, but we got it done.
What are your tips for fitting in exercise when you have kids?