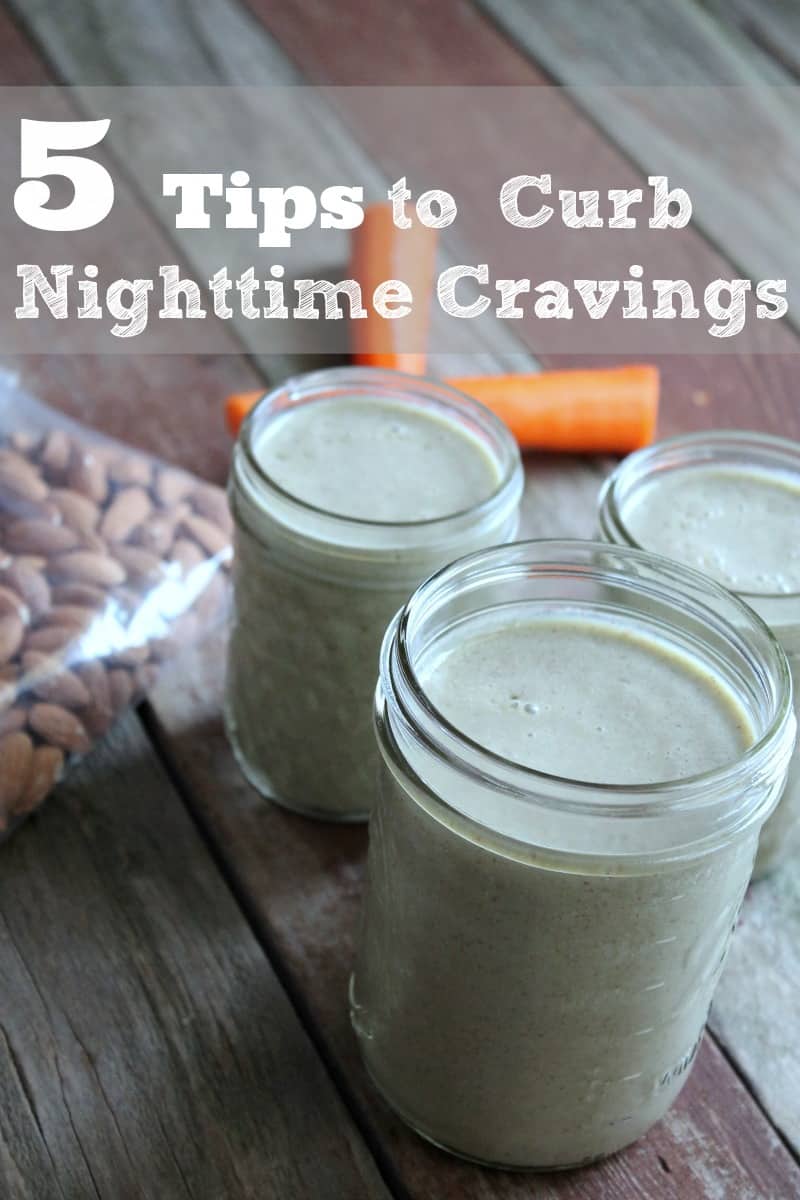 You work hard all day eating right, exercising, and doing everything you need to do to keep a healthy lifestyle. Then nighttime hits. You put the kids to bed, clean the kitchen, get everything ready for the next day, and when all is said and done you plop on the couch in complete exhaustion. You are hardworking and need a break. All of the sudden you get hit with a craving. After a long day you are finally relaxed and want a bowl of ice cream or some popcorn to munch on. You know you should resist nighttime treats but YOU WANT IT BAD!
Sound familiar? It does to me.
Nighttime food cravings are real and if not controlled can sabotage an entire day of healthy choices. Trust me I know. Been there done that too many times to admit. However, I have learned some trusty tips that prevent night time cravings or at the very least keep them manageable.
Set a cut off time every day for eating.
I have mention this strategy before but I think it is worth mentioning again. I think setting a cut off time everyday for eating is very helpful – it has worked for me. My cut off time is 7:00pm. I chose this time for a few reasons. First, most of my calories are accounted for by dinnertime so anything I eat after dinner is going to be extra. Second, if I feel the need to have a small snack before bed 7:00pm is a good time because it is 3 hours before my bedtime. Third, having a cut off time makes me think about the food I am eating before I eat it. I always find myself looking at the clock when I go to grab a snack. Sometimes looking at the clock is all the reminder I need to put the food back and go do something else. Of course, if 7:00pm is not a time that works for you then look at your schedule and implement a time that does work.
Eat consistently throughout the day
I do my best to eat 5 times a day. This keeps my body satisfied all day long and I never feel starved. Therefore, when I get to the end of the night I feel pretty content. It is important to make sure the meals and snacks you eat are well balanced and high in protein that can help keep you full longer.
I start my day with a green smoothie. When I need an extra shot of protein I will make it with Silk Soymilk ®. It has 8 grams of plant-powered protein, low in saturated fat, and tastes delicious. You can check out the Silk website for a Silk Soymilk coupon.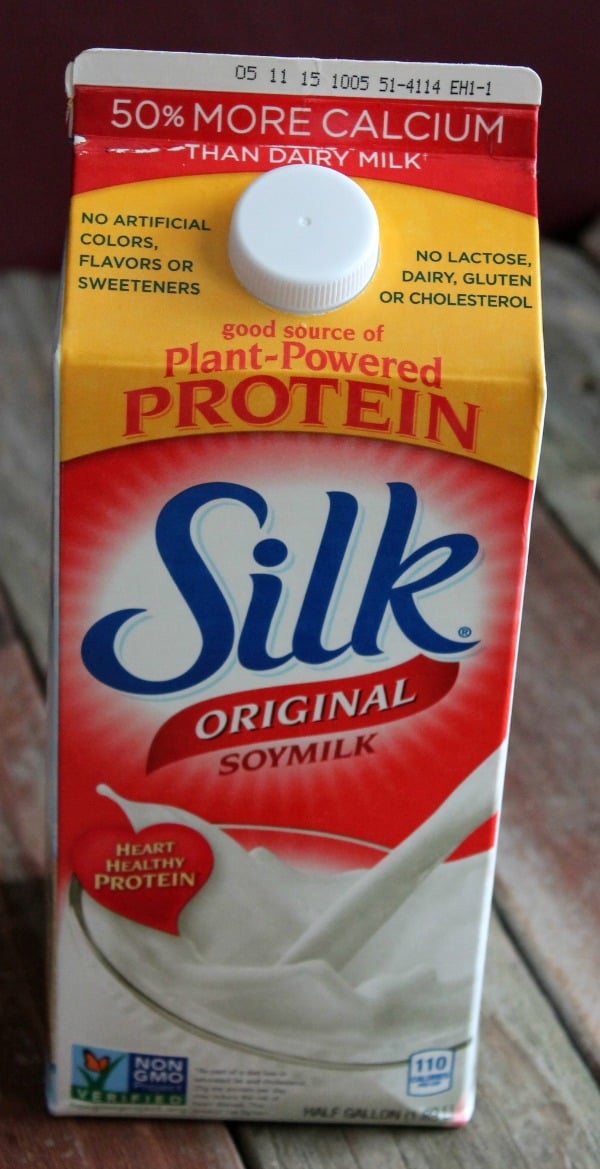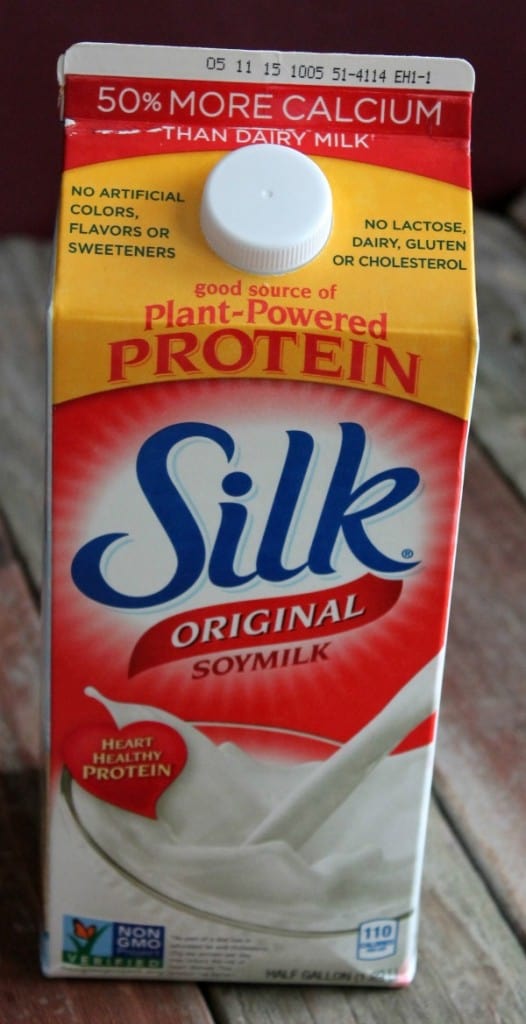 Throughout the day I will eat other things like raw almonds, hummus and vegetables, or I will even bring another smoothie with me. I always feel my best when I am feeding my body a high protein plant based diet.
Remove temptations
If pretzels are in the house I will eat them. They whole bag. Not kidding! I truly have no willpower when it comes to salty, carby, and crunchy pretzels. My solution is to keep them out of the house. Now I know family members might revolt against this but if you do the grocery shopping you decide what foods come into the kitchen. I figure if my kids want ice cream and other junk that bad they can beg daddy to get in the car and go purchase the treats. Sometimes this works but more often than not it doesn't.
Stay busy at night or do something different
I know we are busy people and at the end of the night we just want to sit down and relax. However, if you find the end of the night relaxation moments to be your biggest challenge with controlling night cravings then you need to change things up. Remember you get what you always get when you do what you always do. Change requires change.
Personally, I cannot sit on the couch at night. Sitting on the couch past 7:00pm sends immediate signals to my brain to eat. What I do instead is quickly clean up the downstairs then head up to my room to read, watch TV, or work on my blog. I do not allow any food upstairs so when I am upstairs the desire to eat does not even come to mind.
Most cravings at night are because of habit and not because you are hungry. Take the time to understand the habits that serve you well and the ones that don't. Sometimes you just need to make a few small tweaks to your habits to see big results in your lifestyle.
Keep nutritious snacks available
If you absolutely must eat something then make sure your kitchen is stocked with nutritious food choices. I recommend keeping bags of almonds, cut up vegetables and hummus, yogurt, mini smoothies, or other simple protein rich snacks on hand. You don't want to eat a big meal just something small to curb the craving. Even a small glass of Silk Soymilk might be all you need. The goal is to curb your craving without ruining all your hard work for the day.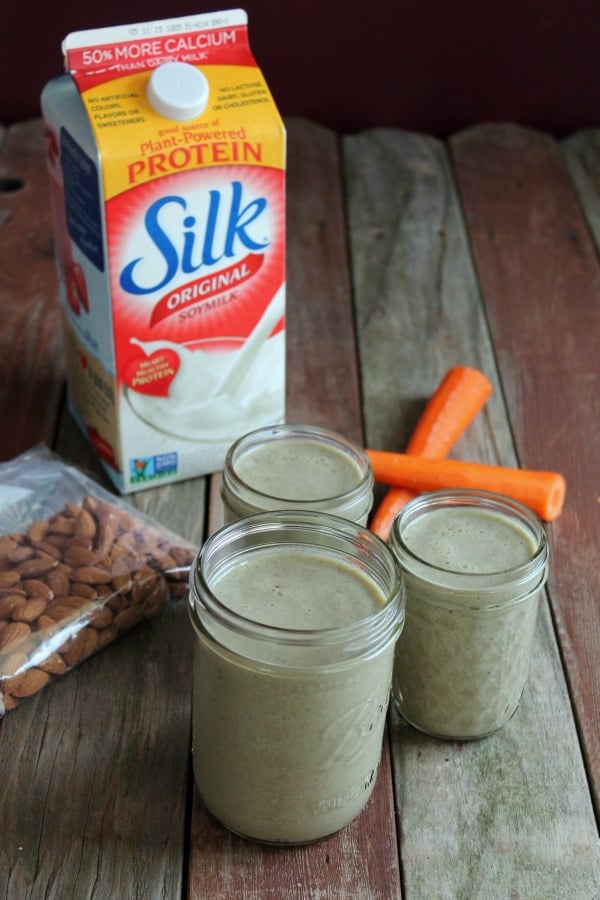 Creating a plan to deal with cravings is important. Without a plan you will find yourself in the "hot zone" and most likely making food choices you will regret later on.
How do you curb cravings?
This conversation is sponsored by Silk. The opinions and text are all mine.
Get Instant Access to My Best Weight Loss Tips & Strategies!
Sign up now for a free step-by-step 7-day email course that I created exclusively for my email subscribers! That's you. I will teach the best habits, strategies, and insider tips so you can enjoy a lifestyle that encourages and supports weight loss! Stop relying on willpower and take control back over your life! You can do this. Let me help!