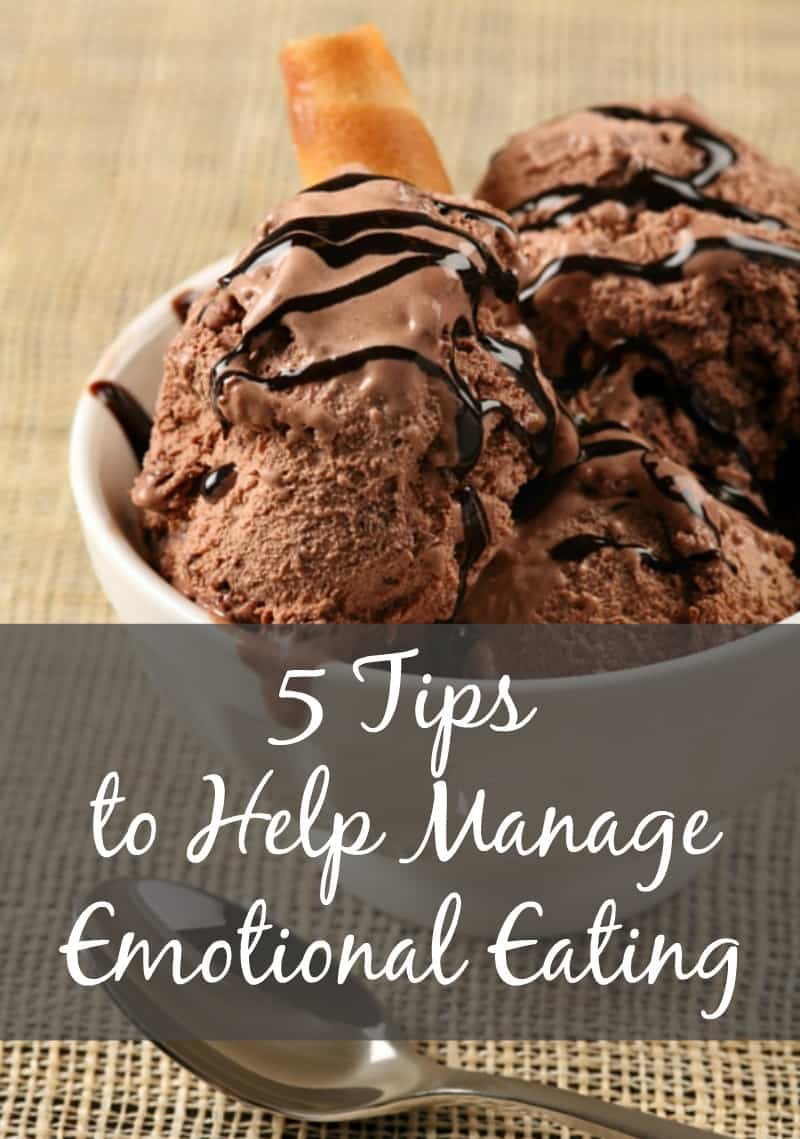 This post is by OYS writer Alexis from Trading Cardio for Cosmos. You can also find her on Facebook and Instagram sharing her awesome weight loss tips and motivation!! She's lost over 100lbs so she has lots to share!
---
I can state unequivocally that I am a binge-eater in remission. This is a big statement for me, both because it acknowledges that I had a serious problem with my relationship with food AND that I have worked very hard to change it over the past 18 months.
How did I go from eating for entertainment, binging out of boredom, snacking to self-soothe and overeating to manage my depression? It wasn't easy and it doesn't work 100% of the time, but over the past year I've developed these 5 tips that help manage the emotions that would often send me headlong into junk food.
#1 Acknowledge that no one person has a right to make you feel terrible about yourself.
There are times when people are rude, people are mean, people are brutally honest (emphasis on the BRUTAL) and mistake honesty for kindness. In those moments, I have to take a good long look at myself and "consider the source." My great-aunt who went on-and-on about my former weight? She's been miserable since the 1960s and nothing, not even color tv, could change that. My colleague who constantly talks down to me? She's got more problems than a soap opera, and none of them are mine. My friend who thought being blunt and brutally honest was okay because we're friends? Her misery does not need my company. It may sound defensive, but isn't protecting yourself from unnecessary and unwarranted hurt feelings worth playing a little D?
#2 Engage in positive self-talk and work to boost your self-esteem on your own!
Getting thinner or happier for another person never seems to last, but what does last is when we engage in change to better ourselves, for ourselves! Be patient and speak kindly to yourself. Be your own cheering section, and celebrate the big (and little) accomplishments of each day! Today I celebrated choosing fruit over fruit pastries, and 
tomorrow
 I'm going to celebrate returning to BootCamp after vacation. I also spend time every morning reading
SHINE
, a daily text that includes positive affirmations, suggestions for actions you can take to better yourself, and some pretty funny pictures, too! Wanna get some SHINE for yourself?
Click here 
to sign up today!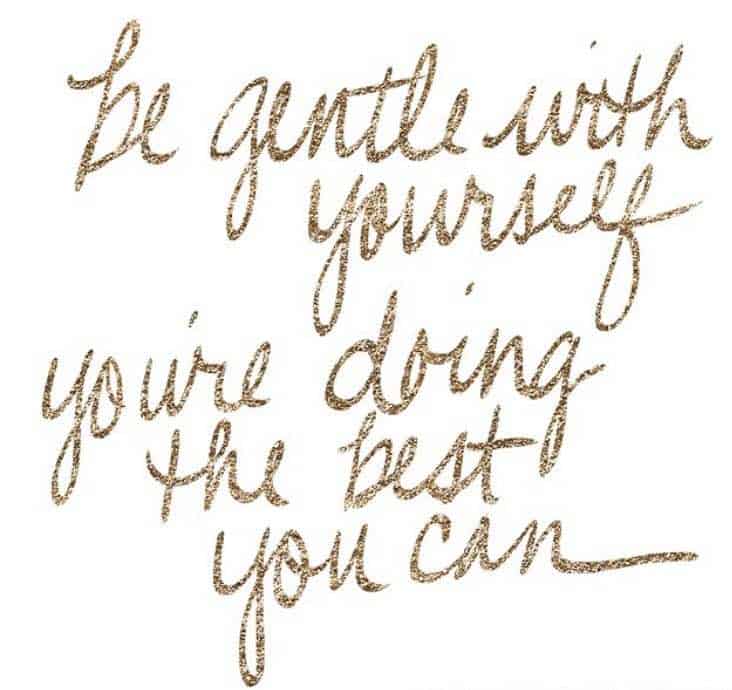 #3 Change your behavior.
This one may be the hardest, but there were some situations that kept occurring and making me unhappy, and I was having a hard time figuring out what to do. And then I realized: it was me! Sometimes it's choosing not to put myself in a position or in a situation where I have to feel uncomfortable or upset. Unfortunately, sometimes it means choosing NOT to spend time with people who bring you down or wreck your mood. Other times, it's choosing to bite my tongue to keep the peace, because that's easier than sparking WWIII and, even I have to admit, there are times my opinion just isn't needed.
#4 Talk to someone.
I came from a small-town where going to the doctor was considered a BIG deal and going to therapy was never discussed. Yet I have to tell you, twice in my early twenties when my depressive episodes occurred, I benefitted IMMENSELY from talk therapy. It's a beautiful thing to talk through ideas, feelings and situations with someone who doesn't know you, but is solely focused on helping you overcome your depression, anxiety and fears. And sometimes it's incredibly cathartic to say the things we think and feel without fear of judgment or reproach, or concern we'll hurt the people we love by saying them. I was able to see all kinds of new perspectives, understand others' motivations better and truly develop a better sense of self when I had someone to talk through things with. There is no shame, I repeat NO SHAME, in seeking help when you need it. It's the best demonstration of self-love to take care of our emotional being as well as we do our teeth, eyes and bodies!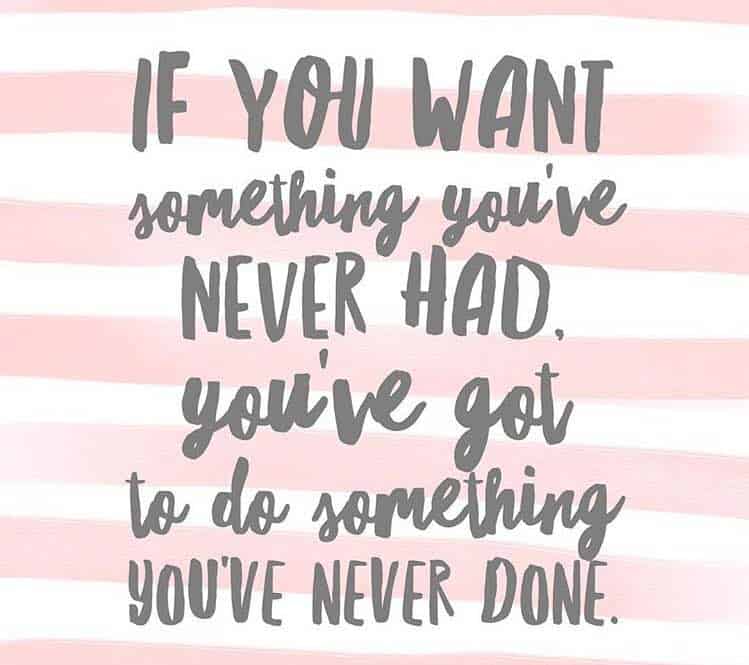 #5 Find another way of processing your emotion.
For me, there is nothing quite like the rush of happy endorphins I get after a half hour of cardio. And when I am stressed or sad or upset, those endorphins always calm me down, relieve some stress, and allow me to sleep when I probably would have been up worrying otherwise. A good case in point was last year when I was hosting a fundraiser for 500 guests. It was the organization's biggest event of the year and involved considerable logistics because there were more than 20 performances taking place throughout the night. I was working 16 hours a day, not getting much sleep, and I was emotionally shot. Two nights before the event I called my boyfriend at 
11 PM
 to tell him I was coming home. He suggested rather than coming home to lie awake about the details, that I go get a half hour run in. The run worked wonders, relieved me of my stress and I slept soundly for the first time in a week.
For others, they write and blog about their emotions. I know someone who took up piano lessons to avoid stress. My mother plays sodoku to calm her mind, and my aunts either paint or knit to keep their minds at ease and their hands too busy for snacking! The point is you find something to help you release your emotions, other than suppressing them with food.
What about you? What do you do to prevent stress eating, binge eating or using food other than for fuel?
---
If you're ready to start your weight loss journey then check out Tammy's ebook Organize Yourself Skinny. She goes over the 5 weight loss strategies she uses, along with some secrets, to lose weight and keep a healthy lifestyle. She provides a 4-week make-ahead meal plan to get you started. Read more about it here.
Get Instant Access to My Best Weight Loss Tips & Strategies!
Sign up now for a free step-by-step 7-day email course that I created exclusively for my email subscribers! That's you. I will teach the best habits, strategies, and insider tips so you can enjoy a lifestyle that encourages and supports weight loss! Stop relying on willpower and take control back over your life! You can do this. Let me help!