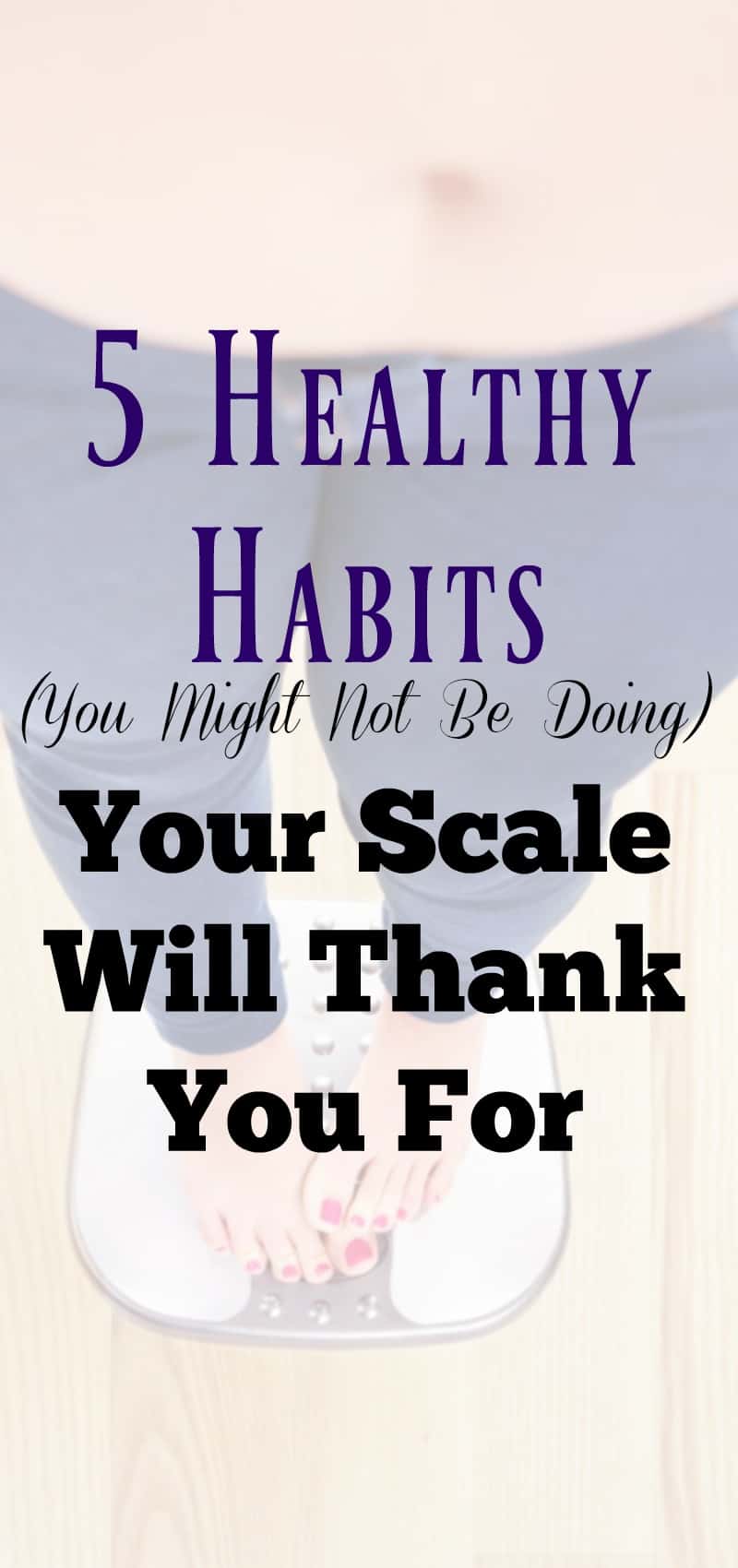 A few months ago I wrote a post talking about 15 healthy habits of people who have lost 20 – 30 lbs (and kept it off). This has quickly become one of my most popular posts. From the feedback I received, readers are comforted by the fact that weight loss and a healthy lifestyle has all to do with simple changes to daily habits rather than depriving themselves on a restrictive diet plan. Trust me, I understand.
Since writing that post I have thought about, and paid attention to, a few other habits that have contributed to my healthy lifestyle.
Manage Your Stress
It is not a matter of if stress is going to happen, it is more like when stress is going to happen. Of course, we cannot control every situation that causes stress in our lives but we can control a lot of it.
Managing stress is very important to a healthy lifestyle. I know stress always finds it way to the top of the list when I ask readers for reasons they eat unhealthy. We have all been there. I can't tell you the number of times I wanted chocolate or a big bowl of pasta after a long stressful day at work. Once in a while is not going tip the scale but if you find yourself emotional or stress eating on a regular basis then you need take a second look on how you are managing stress.
The two ways I manage my stress is to prepare for "hot zone" moments and taking time for me. Hot zone moments typically occur when you find yourself under pressure for one reason or another. For example, getting the kids to school in the morning, having meetings during lunch, or at the dinner hour when everyone is starving. These hot zone moments can turn stressful very quickly and cause you to make unhealthy choices.
I manage my stress during these moments, and ones like them, by being prepared ahead of time. I lay clothes out the night before and always have food and snacks ready in advance. Taking the time to regularly manage my hot zones definitely helps to manage my stress, which in turn causes me to make healthier choices.
The second way I manage stress is to take time out for me. I absolutely need alone time. I use this time to listen to music and think about life. Sometimes I am just sitting on the couch in the morning before anyone wakes up. Others times I am going for a walk with my dog. A lot of the times I do both. I really cherish my alone time and use it to clear my head. In our busy world filled with lots of noise and responsibility I think it is so important to take some quiet time for you.
Another way I take time for me is by exercising. Exercising is a great way to manage stress. Not only do you get alone time, you are also making your body and mind stronger. When your body and mind are strong you are more likely to handle life's stressor in a positive way.
Stay Positive
Staying positive, in a way, goes along with managing stress but I think it is important enough to stand-alone.
I can't say enough about a positive mindset. I truly believe it will take you farther in life than anything else in this world and I mean it.
Life is tough. Things will not go your way. People will let you down. You will let others down. Results may not come fast enough. You will get off track. You will get disappointed. But…
Life is always amazing. There is so much to be grateful for, even in your darkest moments. Maybe things were not meant to go your way. Maybe they were meant to go a better way. Every person was brought into your life for a reason. Lessons are learned. Forgiveness is a gift. Choose happiness over bitterness. Nobody is perfect. Not even you so just apologize for mistakes. Those moments make us humble and we need that. Results may not happen quickly but if you keep moving forward they will happen. Getting off track is part of the process. Disappointment means we tried and need to take another direction. Everything always works out and there is always a way to reach your goal.
See the difference? Having a positive mindset makes all the difference between opportunity and an ordeal. You control your mind. You decide what direction it will go.
Stay positive. A negative mindset keeps you down in one place- most likely a bad place. A positive mindset keeps you moving forward and always evolving.
Wake Up Early
I know waking up early is not for everyone but honestly it has been a habit that serves me well. When I get up before anyone else I have time to relax a little and exercise. I usually wake up by 5:30am, get on the treadmill no later than 6:00am, in the shower by 7:00am, and get the kids up and ready for school by 7:45am. We are then out the door by 8:50am.
If I did not exercise in the morning I don't think I would exercise at all. I used to try exercising after work, or at night, but something always got in the way. I learned if I wanted to make exercise a priority I needed to do it first thing in the morning. There is a quote I like that says, "exercise in the morning before your brain knows what is happening". This is so true for me. If your like me, and can't find time during the day or after work to exercise, try waking up a little earlier. At first it might be tough but after a few weeks it will become habit. Most mornings I don't even need an alarm clock.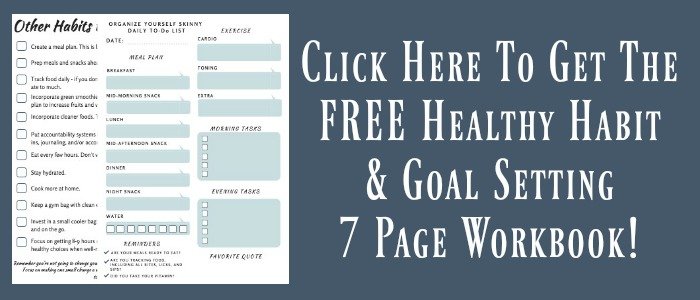 Get Sleep
I know this might be slightly (or very) humorous to many of you. Sleep? Come on who really sleeps anymore? But if sleep is not a priority for you then it needs to be. Getting 8 hours of sleep is so important to a healthy lifestyle and losing weight. When you are alert you feel better and are more likely to make healthier choices throughout the day. You have more energy to exercise, write menu plans, grocery shop, and prepare foods ahead of time. I know when I am exhausted the last thing I want to do is cook dinner, even if that is just warming up leftovers.
Some tips for getting a good night sleep :
Go to bed at the same time every day.
Don't drink caffeine after 3:00pm or earlier.
Turn off or limit TV and devices 1 hour before bedtime.
Write a to do list before bed. This will help to get all your thoughts out of your head so you are not thinking about it.
Take a quick body shower and wear comfy jammies. This is a personal tip that really helps me sleep. I love going to bed squeaky clean with comfy cute PJs. Just like kids we need routines too.
Drink more smoothies
Having a diet that includes lots of fruits and vegetables is essential to a healthy lifestyle. However, if you are like me, this is easier said than done. In the beginning of my weight loss journey I truly struggle with getting fruits and vegetables into my menu plan. I would try to add spinach to an omelet or have a salad with dinner but at the end of the day it wasn't enough.
Then I started to drink green smoothies and my world shifted. Sorry it that sounds dramatic but it's true. Green smoothies are amazing and depending on what you put in them can fulfill all your servings of fruits and vegetables for the day. I love them.
I begin every morning with a green smoothie. One of my favorite recipes includes cherries, banana, almonds, a little vanilla, and coconut or almond milk.  Delish! I blend it all up, pour into a mason jar, and I am good to go.
I feel my absolute best when I drink green smoothies. My hair and skin look great, I don't feel bloated at all, and I have a ton of energy.
If you struggle with consuming enough fruits and vegetables I highly recommend giving green smoothies a try. If there was one habit, I wish I adopted years ago, it would be drinking green smoothies. They really have been a game changer for me.
Each of these 5 habits, along with the other 15, continues to play a pivotal role in helping me sustain my 30+ pound weight loss.
I want to point out that each of these habits has nothing to do with restriction or deprivation. Each habit completely focuses on behavior and small changes. I always say focus on habits not weight loss. Once you change your habits the weight loss results will happen naturally.
Get Instant Access To The Free Organize Yourself Skinny Daily To-do List and Weekly Goal Setting Worksheets!
Sign up now to receive the free workbook I created exclusively for email subscribers! That's you! It includes a daily to-do list worksheet, weekly goal setting worksheet, and 3 different healthy habit checkoff lists! Exactly what you need to get started!