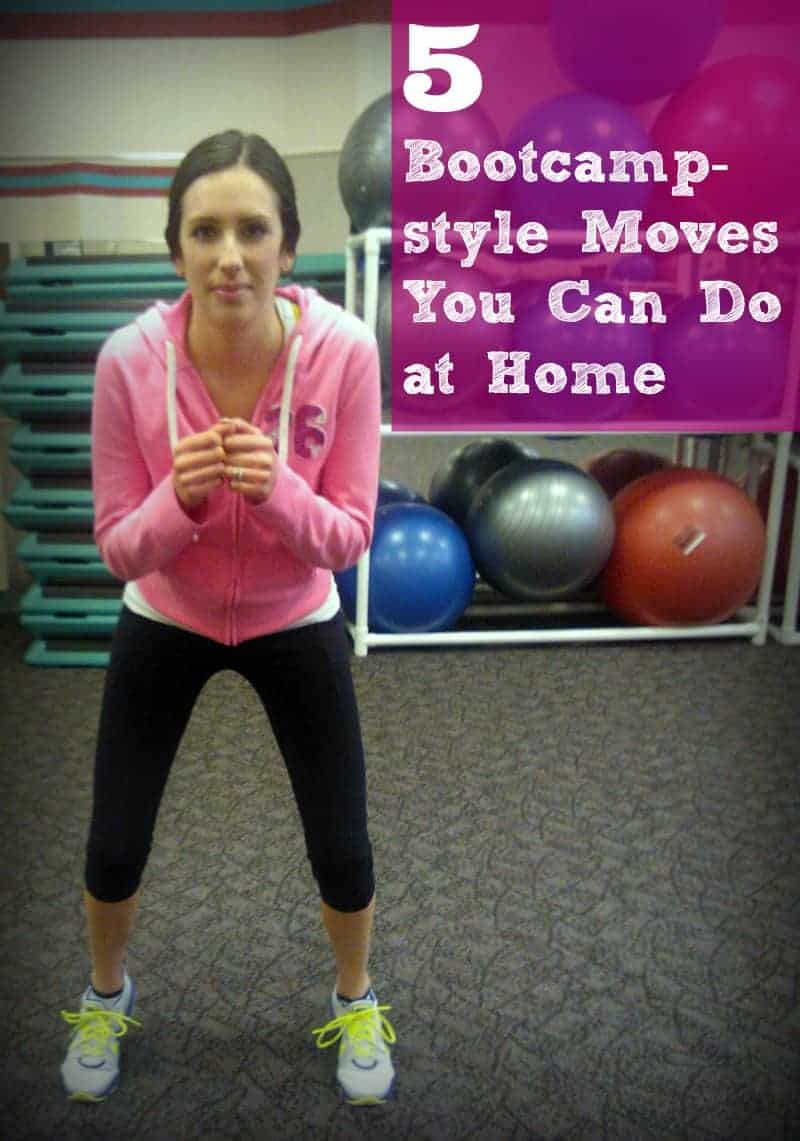 Bootcamp-style workouts have become extremely popular in the last decade. These hardcore classes have popped up in gyms all over the country, and countless exercise DVDs have been produced promoting the benefits of a bootcamp workout. There are good reasons for this. If the word "bootcamp" scares you, please know that there are many levels and variations to this style of exercising. Not all of them are military-worthy workouts that are going to leave you unable to walk. Anyone can find the right type of bootcamp workout to fit their needs.
Why do bootcamp?
Bootcamp classes or workouts are designed to push your body past what you thought were its limits. That means this is a great option if you have reached the dreaded weight-loss plateau. The moves are usually fast-paced, challenging, and utilize both your upper body and lower body at the same time. Bootcamp workouts are also usually a combination of cardio and strength-training, which really boosts your metabolism, and therefore, your fat-burning ability. Many times moves are done in a circuit, with little rest in between moves.
Do I have to take a class?
No! OYS readers have made it very clear that they like to work out at home, as it is more convenient for most people. So I have made it my goal to focus on a lot more home workouts that you can do whenever you have the spare time. However, if you are a fan of group exercise classes, you should have no problem finding a bootcamp class or something similar, at your local gym.
The Workout
Warm up with five minutes of easy cardio, like walking, dancing, or jogging. Then complete each move for 1 minute in order, with no rest in between. Then go back and complete the circuit two more times through. Cool down with five more minutes of light cardio. This is important because your heart rate will be super high, and you don't just want to stop moving abruptly. Finally, stretch out all of your muscles. With the warm-up and cool-down included, this workout should take you about 25 minutes.
Move #1 – Slam Dunk Jump
Start by squatting down low and bring your arms back. Then push up out of the squat into a jump as you swing your arms up and reach them up and out like you're throwing a basketball. Keep doing this for one minute.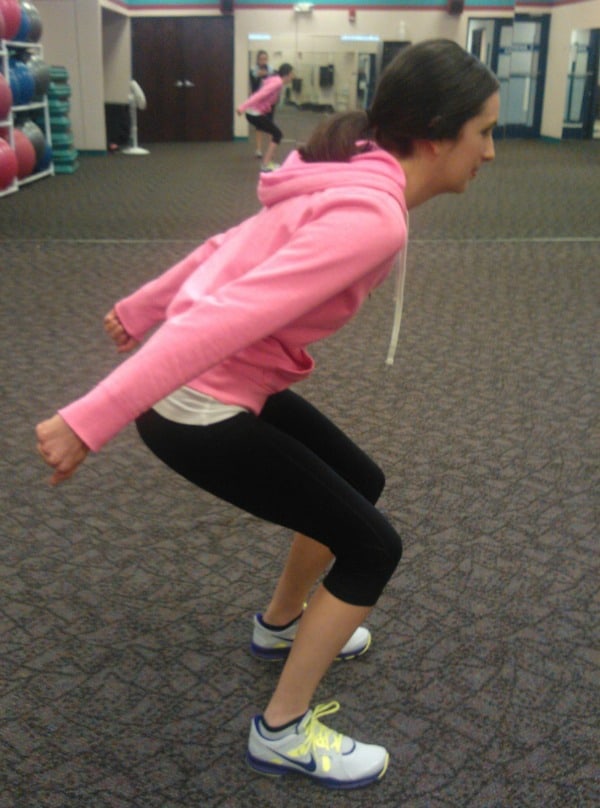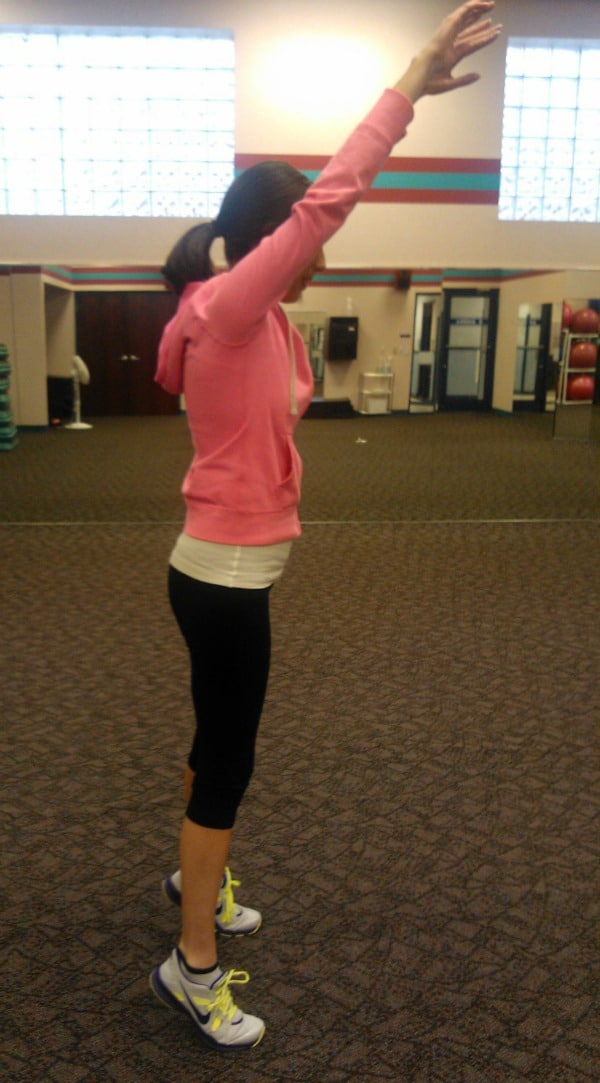 Move #2 – Angry Bull
You need a step or stair for this move. Start by bending over and touching your hands to the step. Cross your right leg over your left. Kick both legs up in the air and over to the other side, landing with your left leg crossed over your right. Now come up and kick up over to the other side. Kick those legs high to really engage your butt muscles. Keep doing this for one minute.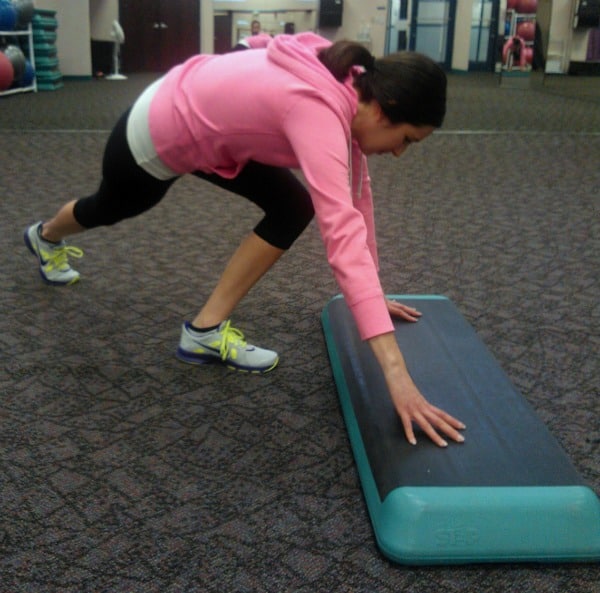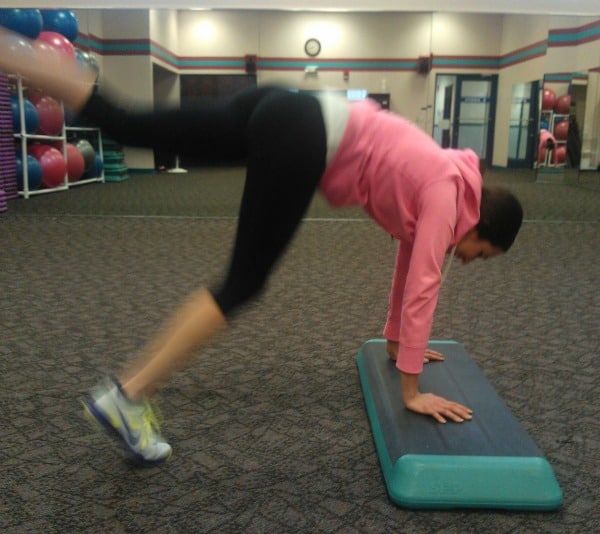 Move #3 – Football Run Jump Turn
Start on your toes and do football runs in place as fast as you can for four counts. Then jump and turn around facing the other way. Go right into four counts of football runs, then jump and turn around back to the front. Keep doing this for one minute.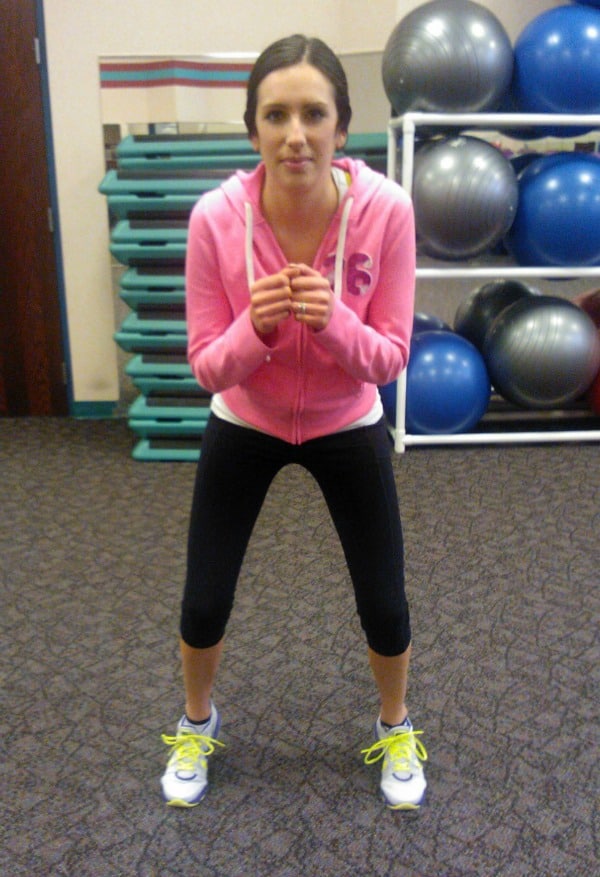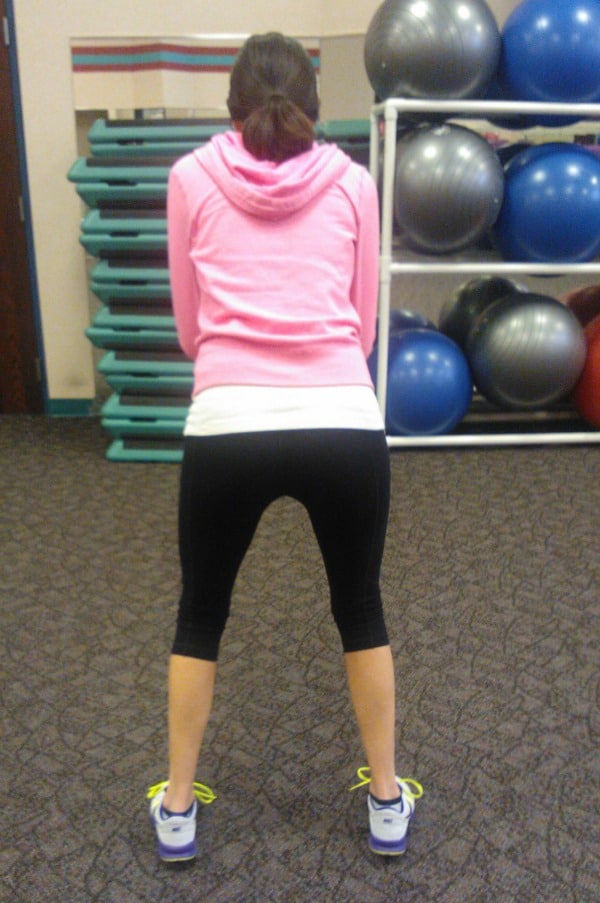 Move #4 – Up Downs
Get down on the floor in pushup position, either on your toes or on your knees to make it easier. Start with your forearms on the floor. Push up on the right so your right hand comes up flat on the floor. Then push up onto your left hand. Then go back down to your right forearm, and back down to your left forearm. Keep your back flat and your butt down. Keep doing this for one minute.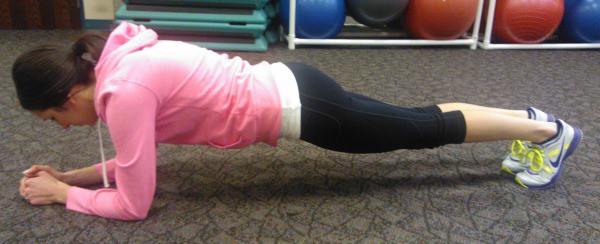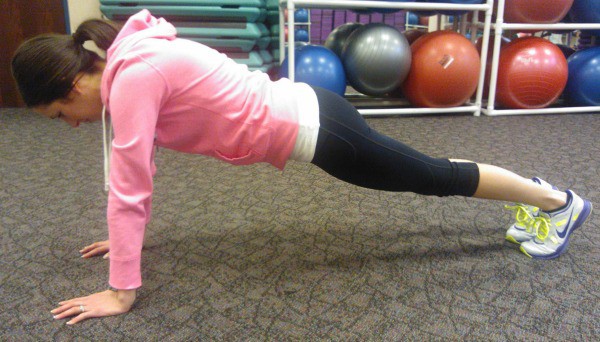 Move #5 – Army Crawl Pushup
Start by lying face down on the floor with your hands in pushup position, and your right knee bent up next to you. Push up off of your hands, and bring your right leg up behind you and push it up as high as you can. Then lower back down to starting position. Do 30 seconds on the right and 30 seconds on the left. Keep doing this for one minute.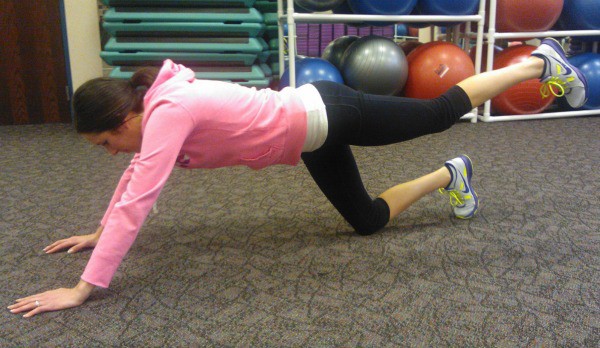 Do you take bootcamp-style classes? What are your thoughts and tips?
Here are more home exercise posts.
The Paper Plate Work Out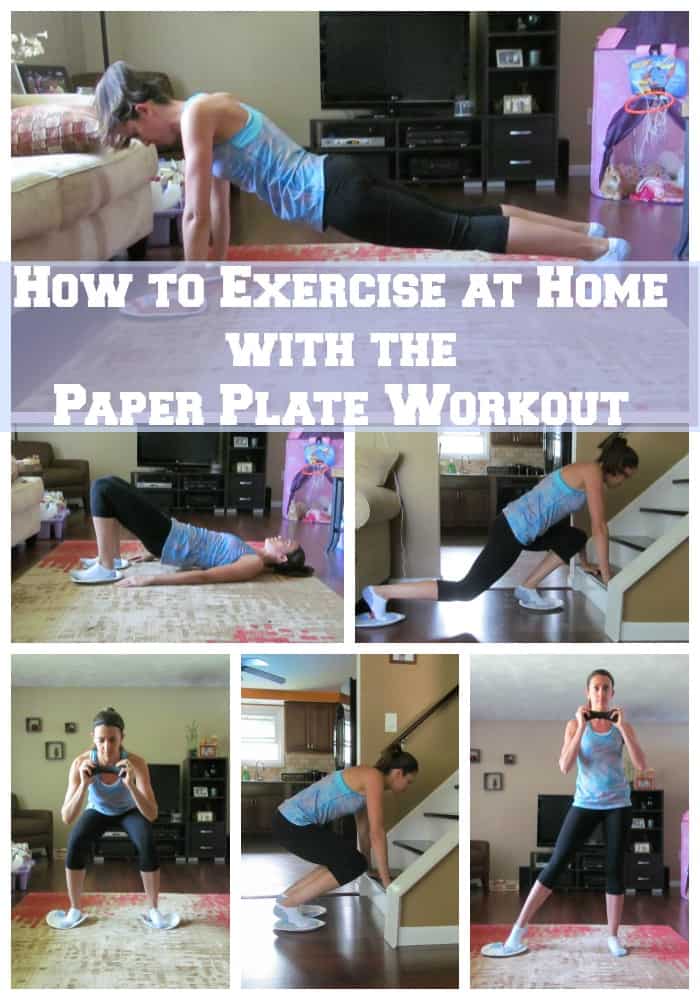 20 Minute Quick Cardio Routine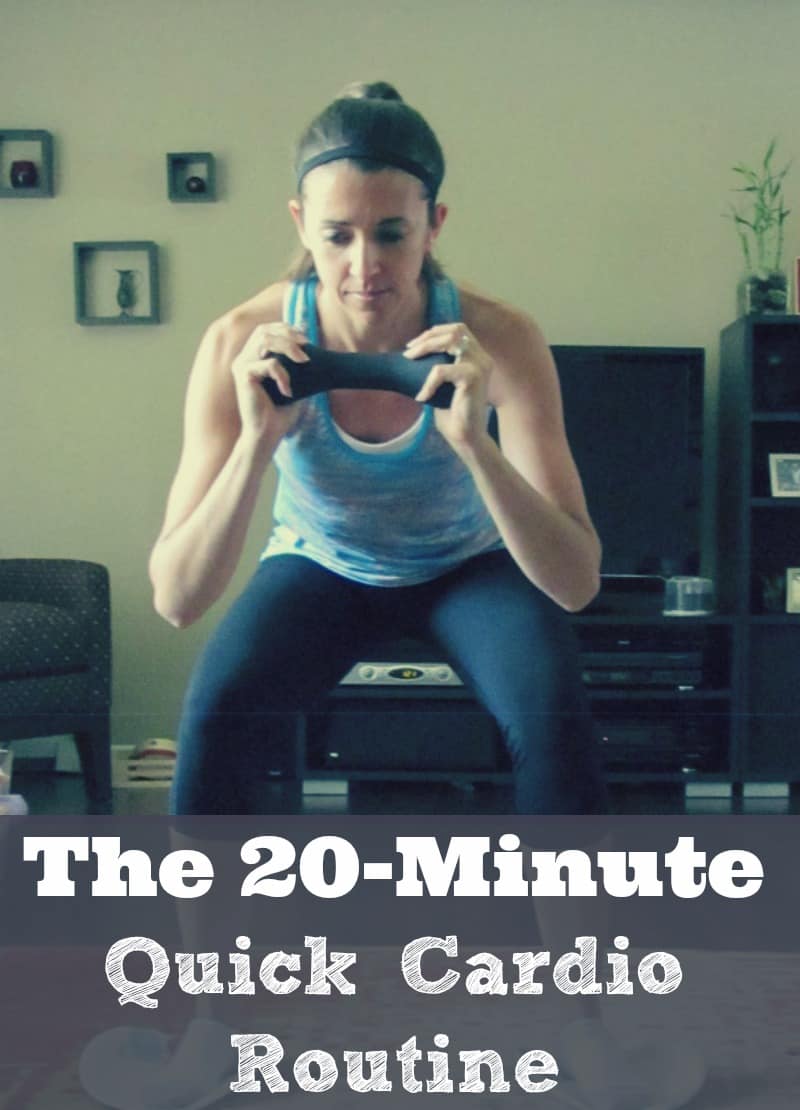 5 Targeted Toning Exercise You Can Do at Home