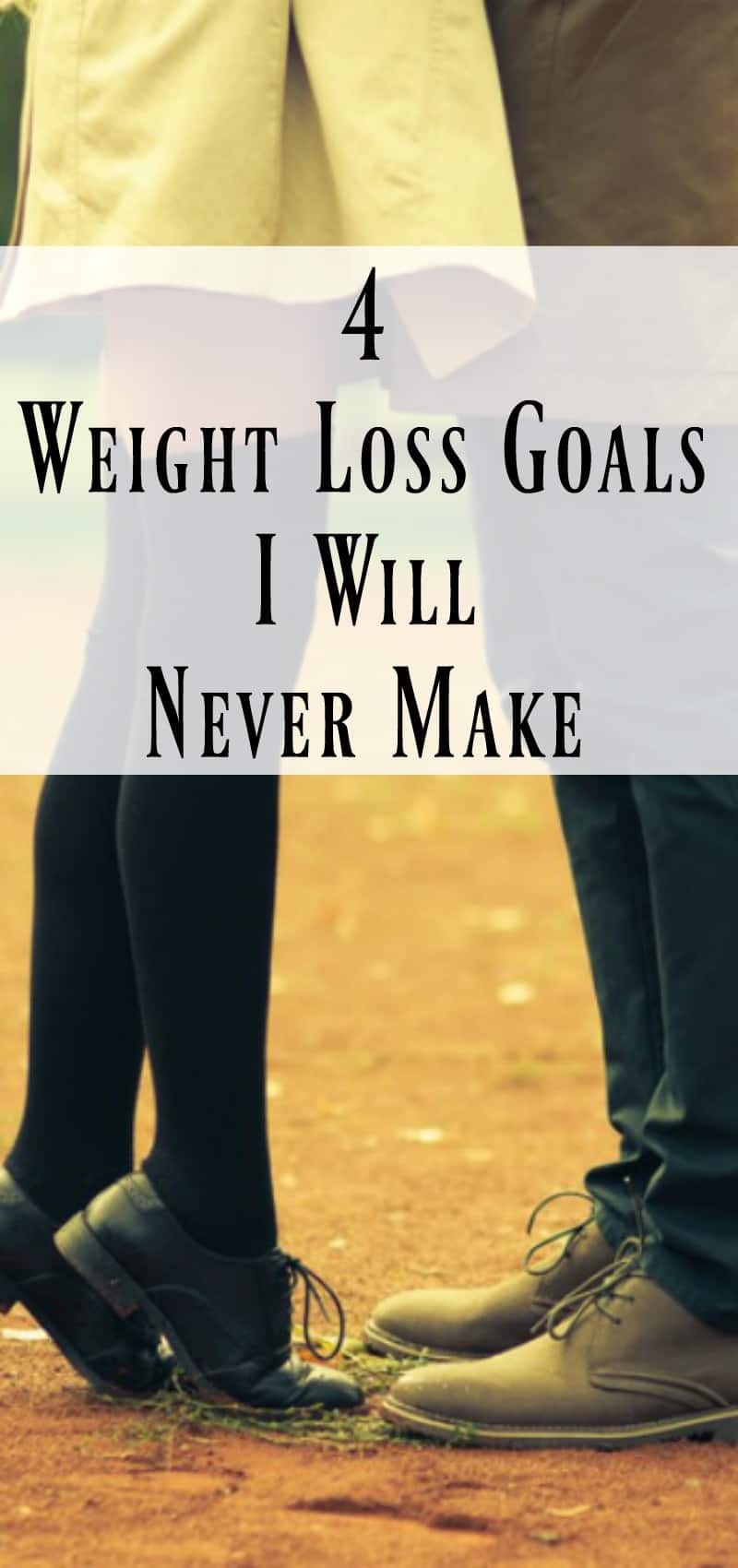 This post is by OYS writer Alexis from Trading Cardio for Cosmos. You can also find her on Facebook and Instagram sharing her awesome weight loss tips and motivation!! She's lost over 100lbs so she has lots to share!
---
I like to make lists. I think I got it from my mother, who draws great satisfaction from creating a list, checking items off and the joy that comes when you complete each task.
That last part doesn't happen a lot for me, but I can always dream!
As I look ahead to 2017, I think of the goals I want to achieve and then I also think about the goals I'm steering clear of even attempting. Check them out:
"If I lose 50 pounds, my friends or my boyfriend or my spouse will like me better."
Whether this goal ever gets said out loud or not, most people have thought people would like us better if we were thinner.
Giving someone else that power over your happiness is unhealthy. While many people can participate in your happiness, it is ultimately up to you to decide to be happy, or at least work on being happy.
And the old adage is true, if they don't love you as you are, they sure as hell don't deserve you at your best!
"If I eat nothing but cabbage soup for two weeks, I can totally drop a dress size in time for <insert your upcoming event or occasion>!"
This goal is NOT making my list for two reasons.
First, I eat real food, every day. I'm not getting sucked into a fad diet that I can't maintain long term.
Second, I'm not setting any weight loss goals that involve a short timeframe. Or an unsustainable amount of weight loss in a short period of time. Sure, I could restrict my diet severely and up my exercise and lose -10lbs in a week. I could strive for the perfect, restrictive diet.
But then I'm going to be at the mercy of the scale to dictate how I feel about my hard work, and a salty meal, PMS or an extra workout could cause weight gain that throws the scale (and me!) way off.
After the first week or two, sustainable weight loss is 1-2lbs per week. Anything more than that is not manageable, and I'm not setting any goals I can't manage!
"I'm not going anywhere or seeing anyone until I lose 25lbs!"
I have an active lifestyle that requires me to eat out in a restaurant or on the go several times each week. If I forced myself to only eat at home or only eat what I prepared, I would be out of a job, surely, but I would also miss so much with my family and friends. I want to be there for the important people and moments in my life, and that means I need to be flexible and find ways to eat in restaurants, have a cosmo with my girlfriends and make healthy choices when I'm traveling.
I always have an apple and a single serving of nuts in my purse, and I've learned over time where the healthiest options are while I'm bouncing around the island of Manhattan. And that flexibility means I don't miss the fun stuff while I'm working on my health and my weight.
"I would feel good about myself if I weighed 20, 30 or 40lbs less."
I truly believe that weight loss starts with taking a good look at who you are and accepting that person for all of her wonderful qualities, her quirks and even some of her less admirable traits. I know that I'm a fun, uplifting person to be around. I also know I avoid conflict and would rather write someone off than allow them to negatively affect my life. I'm also guilty of taking things personally and internalize them rather than standing up for myself and saying "Hey, that hurt me!"
I acknowledge and accept all of these traits, and that acceptance gives me power over how I respond to situations.
So if you can love yourself (the person on the inside) for all that you are, you will have the ability to love yourself at every stage in your journey.
What do you think? What are the weight loss goals you're not going to make as you start your journey?
Get Instant Access to My Best Weight Loss Tips & Strategies!
Sign up now for a free step-by-step 7-day email course that I created exclusively for my email subscribers! That's you. I will teach the best habits, strategies, and insider tips so you can enjoy a lifestyle that encourages and supports weight loss! Stop relying on willpower and take control back over your life! You can do this. Let me help!