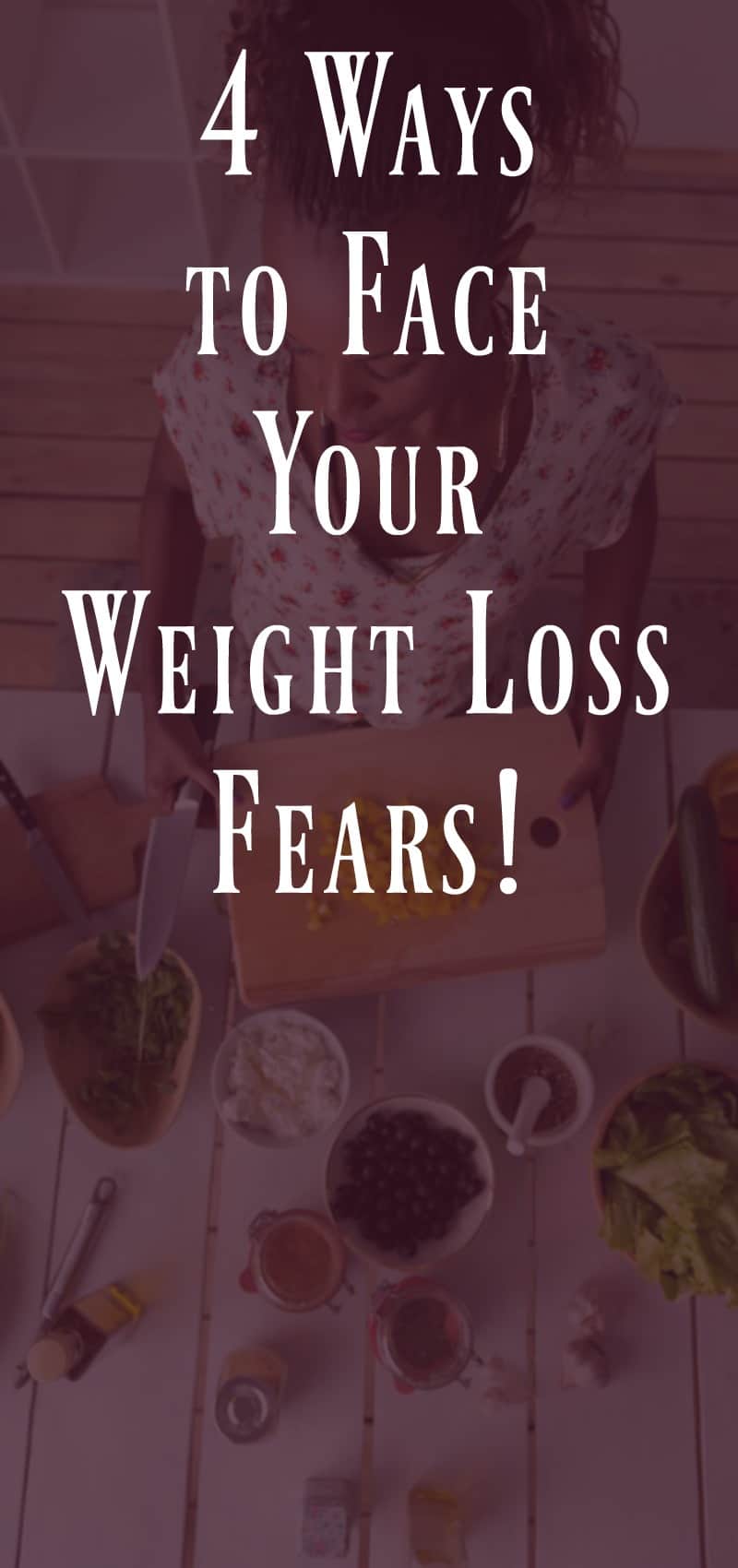 This post is by OYS writer Alexis from Trading Cardio for Cosmos. You can also find her on Facebook and Instagram sharing her awesome weight loss tips and motivation!! She's lost over 100lbs so she has lots to share!
---
Since losing -115lbs with Weight Watchers, I've spent a lot of time examining how and why I ended up so unhealthy, and how I motivated myself through my weight loss. I've also taken up coaching, and offer online group classes to help others live their healthiest, happiest life yet.
One of my clients recently came to me and said "I'm so paralyzed by the thought of failing that I'm too scared to even TRY to lose weight." She's listened to all the audio classes, read all the supplemental blogs I send, she posts healthy recipes she wants to try and yet, she's just STUCK because she's so afraid that she'll try and fail and that pressure is too great for her to bear.
How many of us can relate to that? We have ALL been guilty of protecting ourselves by avoiding situations or people that might challenge us, skipping the gym to avoid realizing how out of shape we are – heck, I've even skipped the doctor's office just so I wouldn't have to get on the scale!
But this avoidance doesn't help us in the end, because we still need to find our way to healthy. And since our current lifestyle isn't cutting it, we know we need to change our eating habits, our exercise routine and maybe some other unhealthy behaviors.
My client and I developed a list of steps she can take to get over her fear of failure. Check them out:
#1. Choose Progress Over Perfection.
Part of her paralyzing fear was that she wouldn't be able to make every decision, every meal, ever moment PERFECT. That goal of perfection was simply too much. And you know what? It IS too much and it's unattainable, so when we aim for perfection we put a heightened sense of pressure on ourselves and then are more disappointed when it doesn't work.
Our solution? Treat each day as an opportunity to improve on the day, week, month or year before. "Take lunch instead of ordering out," "Get eight hours sleep instead of six," even "Eat one portion of chips instead of the whole bag," are all great opportunities for progress over bad habits.
#2. Set Smaller, Achievable Goals.
When I first started losing weight I knew that if I kept saying "I need to lose 100lbs," that I would set myself up for failure. 100lbs is BIG and it takes a long time to achieve. If I had just worked at that goal for a year without positive praise or acknowledgement of my hard work, I bet I would have given up.
It's the same for my client, so I suggested setting smaller, achievable goals like 5 or 10lb goals. As we hit those goals we're proud and excited and that excitement helps motivate us on to our next goal.
#3. Set Non-Weight Related Goals.
When we get so focused on the scale, inevitably the scale will not budge. Or worse, we get so focused on the scale that when we have an off week, we beat ourselves up and binge or give up. By setting non-weight related goals, we recognize that there's a lot more to living our happiest, healthiest life yet than just weight.
For my client, she's trying one new recipe or food item each week in an effort to broaden her palate.
I have another client who is working to curb her workaholic tendencies by leaving her office by 5pm three nights each week whether she has somewhere to be or not.
I have another client who has taken on the goal of decluttering every room in her house – one room per week for the Lenten season.
As for me, I'm focusing on opportunities to get in more exercise – maybe a new yoga class, a new Pilates DVD, changing up my workout at the gym and getting my bike ready for Spring!
#4. Speaking of hitting goals… Celebrate the Journey, Not Just the Result.
Celebrating is an important part of this journey. It's an acknowledgement of the hard work, dedication and effort you're putting into yourself and it's also positive reinforcement for a job well done. We shouldn't wait until goal to celebrate – we should regularly celebrate and positively reinforce ourselves throughout the journey.
And your celebrations don't have to be isolated to weight achievements – I celebrate 5lb goals, even now, but I also celebrate when I eat on plan for a week, completing a new exercise program, drinking my water goal each day for a month, or successfully avoid a binge situation for a month.
I might just dance around my apartment, but I might also reward myself with a manicure, new sneakers, a movie rental or a well-earned NAP!
What do you think? Would these steps work for you? What other steps have you incorporated into your weight loss journey?