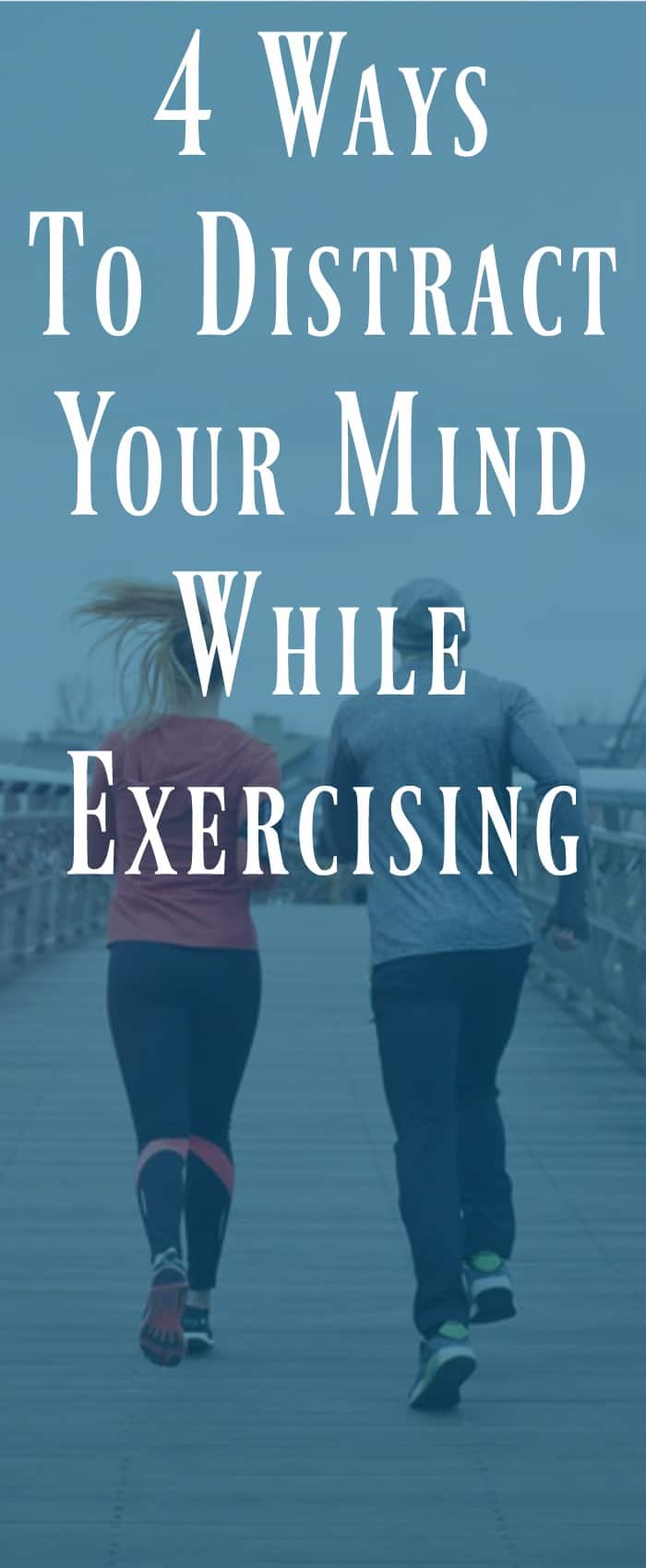 I am one of those lucky people who really loves exercise. It's not a chore to me. I don't dread doing it. I love the way it makes me feel and I look forward to it most days. I wish I could impart these feelings onto everyone. I try to advise people to pick exercise that is enjoyable to them, so they will want to keep doing it. I still strongly recommend doing this, as well as varying your workouts so that you don't get bored. However, I know there are always going to be people out there who just do not like to exercise, period. My next best advice is to distract your mind while you are working out so that you don't focus on the fact that you are working out. I usually recommend to my fitness class members the exact opposite…to focus mindfully on what they are doing so they can really feel each body part working. But if you truly cannot find a type of exercise you find enjoyable, it's better to tune it out and do it, then not do it at all.
Tune Out Tip #1 – Read
This is not going to work for everyone. I can't read while working out, but I see people doing it all the time. Reading is really only an option if you are working out on a cardio machine, such as a treadmill, elliptical machine, or stair stepper. You can place a book or e-reader right on the machine and read as you sweat it out. For me this doesn't work because I seem to get nauseous with all of the movement and trying to focus on words. But like I said, I see people doing it all the time, so it must be comfortable for them. Give it a try. I can imagine that you can get really into a book and take your mind off of the fact that you are exercising. It might even make you work out longer. If you get nauseous like me, you could always try an audio book on your ipod.
Tune Out Tip #2 – Listen to music
This is one of the greatest tips I can give for helping your workout become more enjoyable. Make a playlist of your all-time favorite music. Pick songs that really pump you up and make you feel good. Pick songs that would normally make you get up and dance. Pick songs you would belt out in the car when you are by yourself. A great playlist can truly make a great workout. When you are listening to good music, your mood improves and you can focus on the songs rather than the exercise. Also, a powerful playlist can make you work out stronger and longer. One thing I like to do is tell myself I just need to make it through this one song. Then I take the next song and think the same way. Thinking about having to make it through just one four minute song seven times is a lot more doable than saying I need to make it through the next 30 minutes. This is all in your head, but it works. If you need some song suggestions, check out my ultimate workout playlist.
Tune Out Tip #3 – Watch TV
I don't know about you, but I don't have much time to just sit and watch TV. Not with a full time job, a couple of part time jobs, two children, and a house to take care of. So I just don't watch much TV. But if you like TV or have favorite shows you can't miss, then save them for when you are working out. Hop on your treadmill, turn your show on, and go to work. If you watch a show that is an hour long, try to commit to working out until the show is over. Watching your show while working out can also save you from the mindless snacking you might normally do while watching TV.
Tune Out Tip #4 – Talk on the phone
Does anyone do this anymore? I think all the time about friends I should catch up with, and relatives I don't see often. I just never get around to calling them. Sound familiar? What better time than when you are working out. Calling a girlfriend you haven't talked to in a month or so can lead to a pretty long conversation about family, work, and life in general. Put her on speaker phone and work it out. Just be sure to tell her you are exercising so she understands why you may be a little out of breath as you talk. With this strategy, you are doing something good for your physical health and your mental health. Keeping good relationships is an important part of a healthy lifestyle.
Keep looking for exercise options that are right for you. Try new things. But when all else fails, distract yourself with other things you love to just get through it.