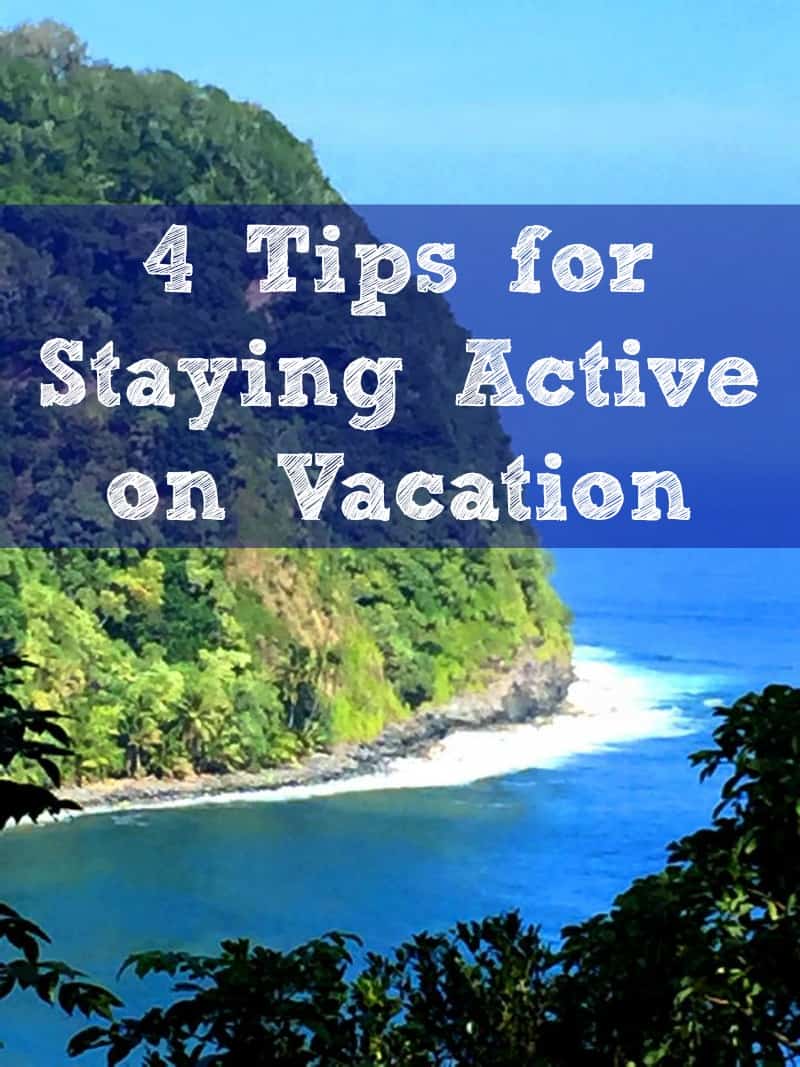 This post is by OYS writer Melissa. You can see more of her posts here.
Vacations are a necessity in life. We all need time to get away from home and work, and the stresses of everyday life. I am all for a trip that allows you to relax and unwind, but I still think it's important to keep up some level of physical activity while you are gone. Of course you can and should give yourself a couple of days of rest, and your activity does not have to be the same level of intensity it is at home. Being active on vacation should make you feel rejuvenated and refreshed, not exhausted.
There are so many different types of vacations. You might be traveling with just a significant other, a group of friends, or as a family with children. You might be hitting the Caribbean for some tropical rest, a big city for some busy sightseeing, or a family theme park like Disney. Whatever your vacation type, there are always ways to sneak in some exercise. The most important thing is to make it fun! Don't look at it as working out or exercise, just think of it as staying active.
Tip #1 – Walk everywhere.
Walking is so easy and anyone can do it pretty much anywhere. If you are staying on a big resort, like an all-inclusive, stroll around the resort grounds and take long walks on the beach. Walking in sand is harder than walking on normal ground, and works your core more. Plus it is surprisingly relaxing. Nothing beats the sights, smells, and sounds of the beach. If you are in a big city, skip the cab rides and subways, and walk everywhere. You might just come across a great little restaurant or shop to stop in. If you're at Disney, well, there is really no choice but to walk. Wherever you are, make sure you wear comfortable clothes and sneakers so you don't end up with blisters or foot pain of any kind. You will most likely do more walking on vacation than you normally would, and by the end of the day you should feel somewhat tired. This is a great way to stay active without even thinking about it.
Tip #2 – Try a new activity.
Being on vacation is the perfect time to try something new that you normally wouldn't do at home. You should be feeling relaxed and a little bolder to step outside of your activity comfort zone. If you are at an all-inclusive resort, there are always tons of unique activities that you can sign up for. A few to try: snorkeling, parasailing, kayaking, ziplining, hiking. All of these just scream fun and adventure, not exercise, but you will work your body in ways you never have. A couple of hours of an activity like this will make you feel invigorated and alive. The mental boost you will get from this is an added vacation bonus.
Tip #3 – Hit the gym
Now, I am not suggesting that you go to the resort/hotel gym every day and do your normal routine, but once or twice during your stay is a good idea. I like to do this on my last day of vacation, knowing that the following day will be spent mostly sitting on a plane or in a car on the way home. Go first thing in the morning and spend 30-45 minutes doing a combination of cardio and toning. Then you are done for the day, and get to enjoy your last day of vacation doing whatever you want. If you have been indulging more than usual in food and drink, then this will be a good chance to burn off some of that too.
Tip #4 – Pack resistance bands
Exercise bands are light and take up very little room in a suitcase. Do three different toning moves first thing every morning, or last thing before bed every night in your hotel room. Ten minutes is all it takes. For some examples of moves to do with resistance bands, see this post.
How do you like to stay active when on vacation?
Get Instant Access to My Best Weight Loss Tips & Strategies!
Sign up now for a free step-by-step 7-day email course that I created exclusively for my email subscribers! That's you. I will teach the best habits, strategies, and insider tips so you can enjoy a lifestyle that encourages and supports weight loss! Stop relying on willpower and take control back over your life! You can do this. Let me help!