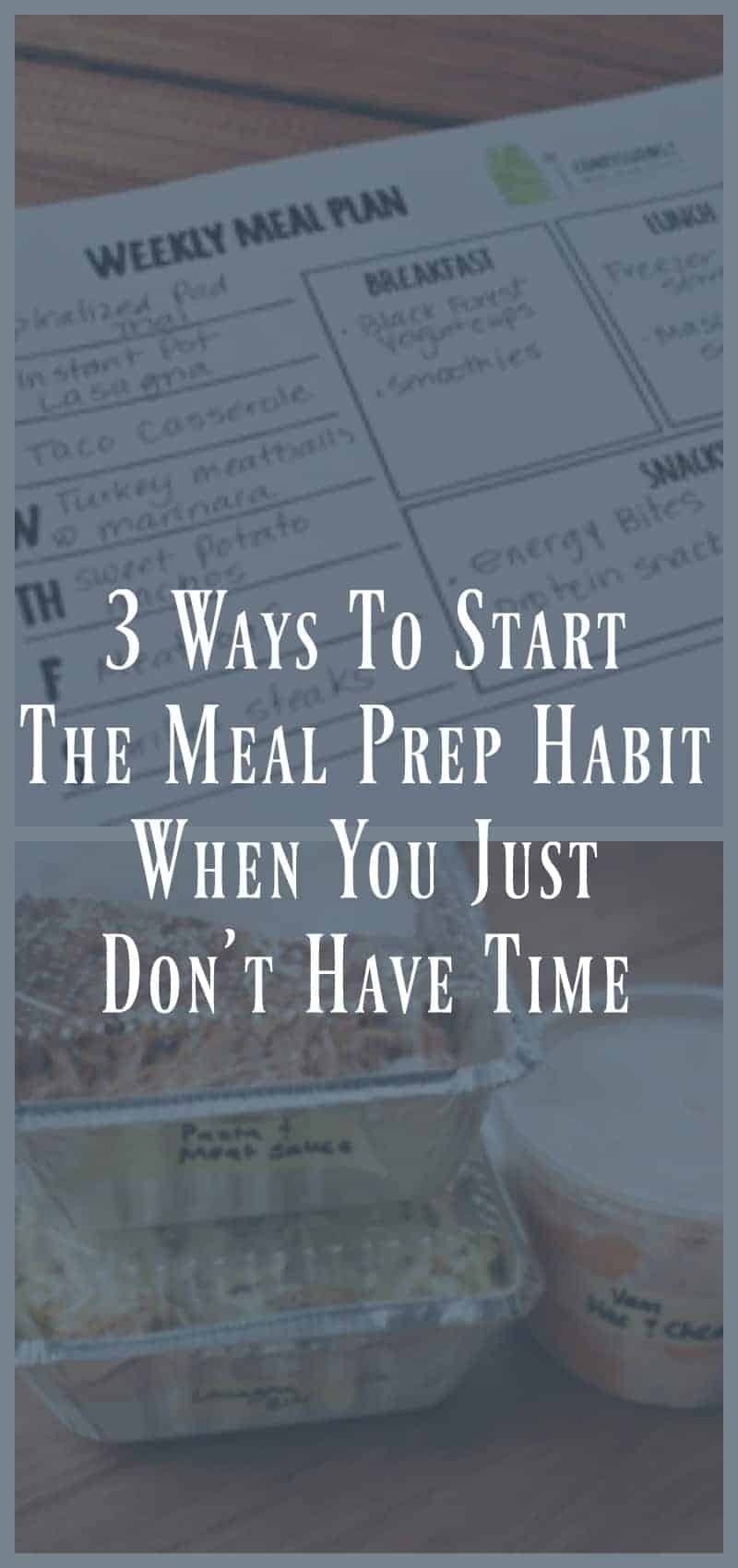 This post is by OYS writer Steph from Confessions of a Meal Plan Addict! Being a busy mom, wife and full time career woman, she has mastered once a week meal prep to organize her week, her life, and her health. You can read more about her on the OYS Team Page. You can find Steph on her blog, Facebook, and Instagram.
---
Meal prep and planning can seem intimidating and time consuming if you are just starting to adopt this habit – but have no fear, it doesn't have to be overwhelming or take up a whole day.
One of the biggest mistakes is people think that meal prep and planning means planning a whole week, and then prepping everything.
While some people do prep most of the meals for the week in advance, you certainly do not need to do all of that to get the ball rolling on meal prep and start to reap the benefits.
On my blog, Confessions of a Meal Plan Addict I am often asked where to start, and today I am sharing my top 3 tips to help you get started when you don't have time!
1# Make one Freeze one.
This is the number one piece of advice I give to the person that doesn't have time for meal prep.
You need to prep some food at some point (you know, to stay alive!), so you might as well cook double when you are already cooking, and freeze one for later. The best options to do this are for pastas, casseroles, and things like meatloaf and Shepard's pie.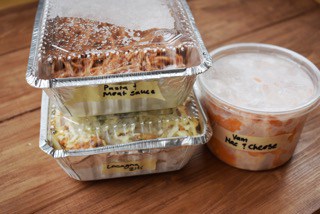 Write down a plan – even if you can't prep anything.
Step one to meal prepping and planning is to make a plan. Even if you don't prep anything, just having a dinner plan for each day of the week will free up time and energy trying to figure out what to throw together.
You will be surprised how this simple task can alleviate dinner stress while also helping you make meal time decisions with your head and not your stomach!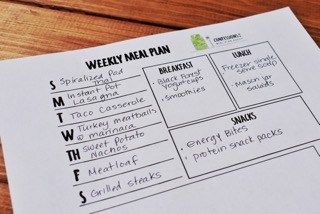 Chop your Shop
Meal Prepping doesn't necessarily mean cooking or putting meals together. By just chopping up all of the things you just shopped for, you are setting yourself up to actually use those healthy foods. When your healthy food choices are easily accessible, you are more likely to grab them…. And you are then only washing your cutting board once!
My expert tip is to chop and put everything away before it even hits your fridge (except meat – always keep that in the fridge until you are ready to prep it).
So, now you can't use the excuse "I don't have time" as a reason to not start this habit. Here are 3 ways to get started with meal prep and planning when you don't have time.
What other ways do you stick to meal planning and prepping when you are short on time?