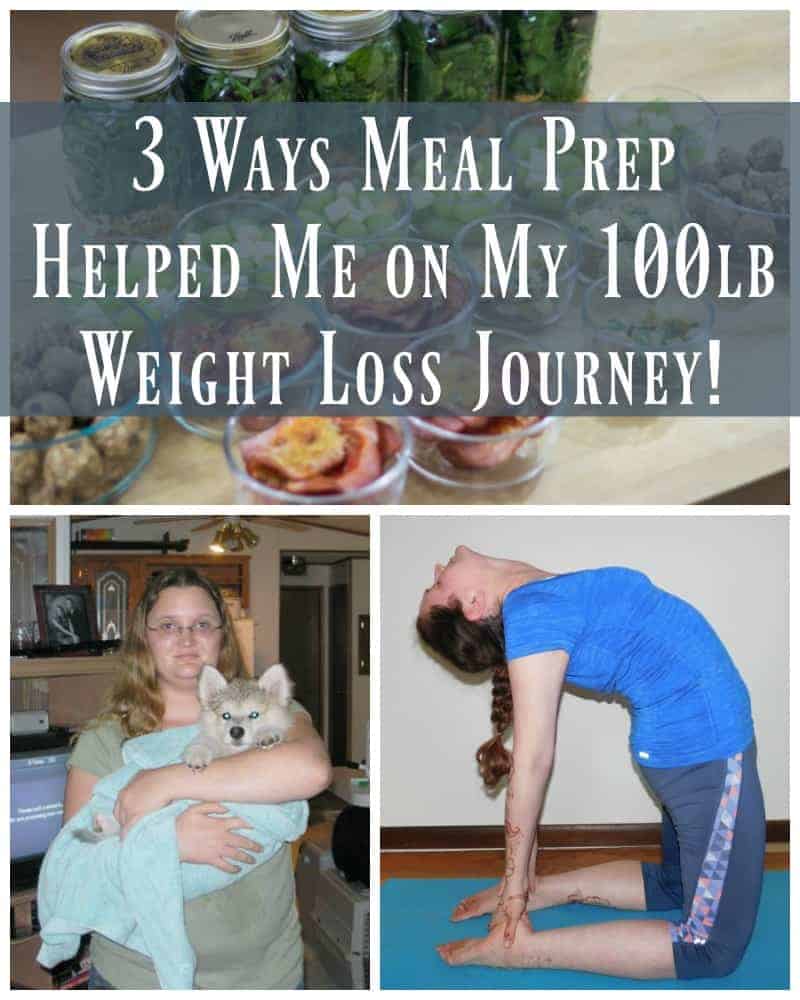 Please welcome brand new OYS writer Sara Letsch. She's been an OYS reader for years and I'm thrilled to have her writing for us. Sara is a foodie working to help others eat healthier through meal prep! She is also a fitness enthusiast who shares her experiences from her 100+ lb weight loss journey. You can find her on her blog Nymph In The Woods and on Instagram, Facebook, Twitter, and Pinterest.
---
Of all of the things that I have tried over the years to help me meet my fitness goals, meal prep has been the most important! After all, you can have a great workout program, but if you aren't eating right you aren't going to make the progress you hope for! After all, the saying is "Abs are made in the kitchen," right? (I wouldn't know, those still haven't shown up for me!)
It took me a long time to learn how to eat healthy. I have been a foodie for most of my adult life. For much of that, portion control and healthy eating were not things I even considered! As you can imagine, this led to weight gain, leaving me at over 250 lbs! I struggled with my weight for years, trying so many different methods, most with limited results.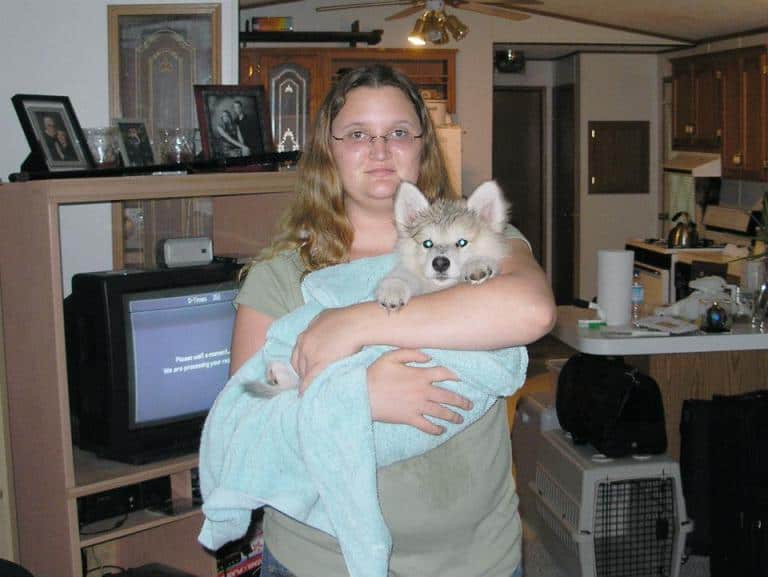 Extreme dieting would lead to binges which led to giving up, over and over again. I just couldn't understand how I was supposed to be able to lose the weight. Food became a comfort thing, a crutch that helped me to feel better about where I was in my life. Felt upset? Have a big bowl of pasta and some bread to go along with it! Eating without regard to what it was or how much of it I was eating became a daily thing. Even when thoughts of changing crossed my mind, I felt so defeated that I didn't even want to try.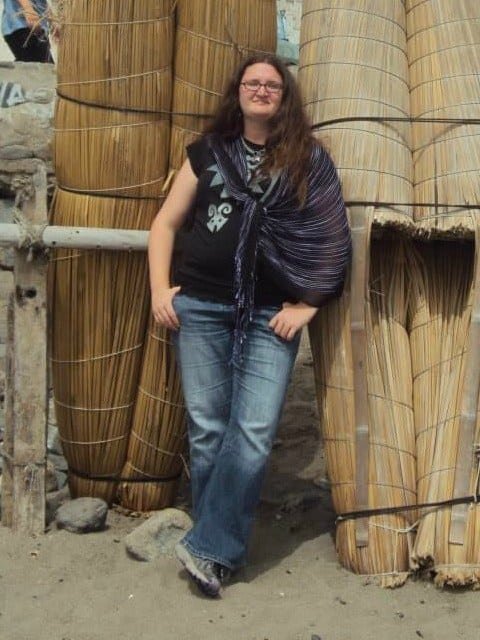 Sometimes life can change your mindset in dramatic and unexpected ways though. Right around the time that I was graduating college, my life did just that. Actually….it kinda fell apart around me. And while that was rough, it was the starting point to some amazing positive changes! One of those was that I started getting interested in fitness and healthy eating with a much more positive mindset than I ever had previously.
Looking back on it now, I know that I had very little understanding of what healthy eating actually was, and it took me a long time to learn that. Even after I learned more about healthy cooking, I still struggled with portions! As I said, I LOVE food and I was used to eating large portions. I figured "It's healthy, right? That means I can eat more of it!" It took me a long time to realize that isn't really how that works. But I did want to eat healthy, so I took steps that I thought would help.
I grew up in a household where meal planning for the week was the norm, so that is where I started. I would plan out meals for the week, write my grocery list and start the week with the best of intentions. I was going to cook these "healthy" meals every day of the week, eat the leftovers for lunch, and everything would be great! But even with the plan and the intentions, partway through the week I would not want to cook one day and it was SO easy to just grab a pizza or some frozen chicken strips and have that for dinner instead! Then the food that I bought for those healthy meals would end up going bad. Not only was I wasting money by letting the food spoil and buying extras like pizza, but I felt terrible about myself every time that I failed to keep at my plan.
So I started looking for a solution. My search started with recipes that I could make in large batches myself and my boyfriend. Around the same time I realized that I still didn't really understand healthy eating, so I was researching more about that as well. And in one amazing moment, these two research paths crossed in the best way possible. I found meal prep!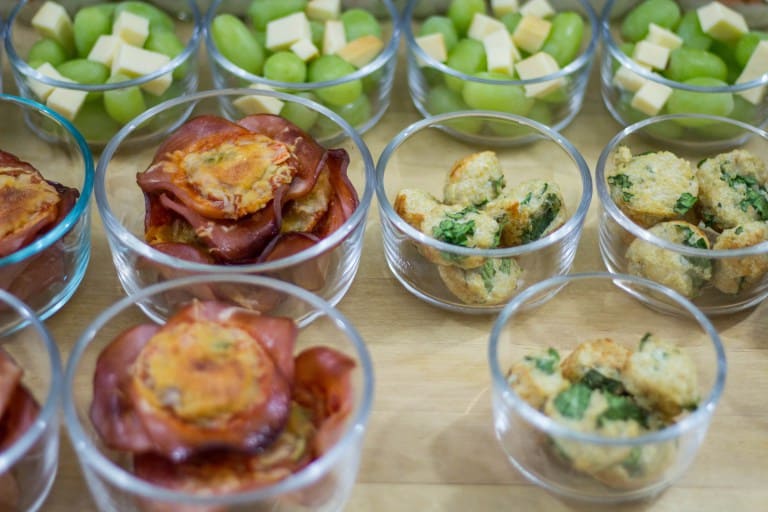 It was actually on this very site Organize Yourself Skinny that I found the tutorial that sparked my interest in meal prep. From the moment that I found mason jar salads and started reading more about them, I was hooked on the idea. I started exploring the site and reading more about meal prep. Between this site and The Lean Green Bean, the desire to start meal prepping was born.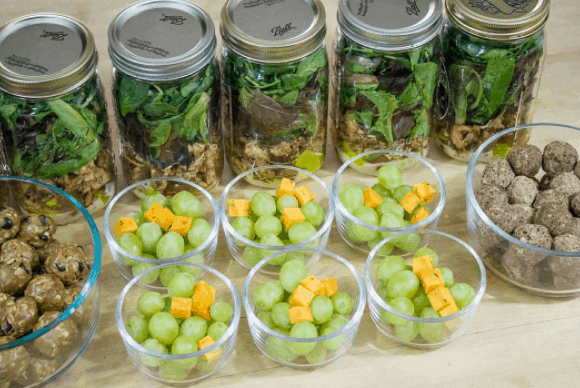 That doesn't mean it was easy! Even being pretty practiced at meal planning, meal prep was a real challenge for me at the start! I would plan out these elaborate menus with WAY too much food and spend all of my Sunday in the kitchen cooking….sometimes more than 12 hours total! We would end the week with so much food left, resulting in a lot of wasted time and food. And then I would repeat it again that next week! It took me quite a while to get a handle on how much food I needed to make in for a given week and how to portion it out too. But with practice and some trial-and-error, I finally got a bit better at preparing the amount of food we would actually need.
One thing that helped a lot with this was finding some of our "staple" recipes that I make on a regular basis! These include things like breakfast burritos, mason jar salads, and a few snacks and treats that I make all the time. Not only do I know how long these will last us, but it takes some of the extra thought and effort out of the actual prep, since I am so familiar with the recipes by this point.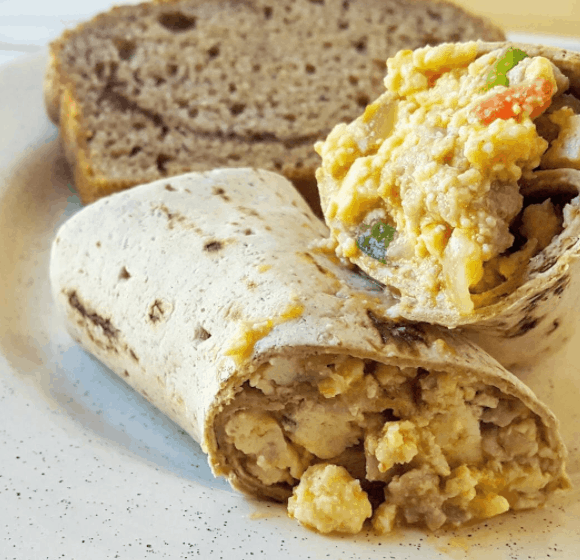 Now I depend on meal prep throughout my week, especially as a tool to help me reach those fitness goals I keep working towards. With meal prep I can start each day prepared and with a plan. I know what's in the food that is going into my body! And I can plan ahead for those busy days, knowing that at least I don't have to worry about what we are going to eat for dinner.
There are a few ways that I use meal prep to work towards my weight loss and fitness goals, and I believe they can help you reach yours too!
#1. Convenience. 
Yes, you still have to cook all the food. But it's all done in one go and then you are set for the week! No worrying about what's for dinner after a long day at work. And even on days where you are constantly on the go, your healthy meals will be there ready to go too!
#2. Portion control. 
As much as it pains me, even healthy food needs to be in moderation. Huge servings of even the healthiest of foods are going to hold you back from reaching those weight loss and fitness goals. With meal prep, you can portion each dish out once it's done cooking! Then when you go to eat it later, you know you are getting a healthy serving size.
#3. Tracking.
Even if you don't track your calories or macros every day, it can be helpful to know roughly how much you are eating in a day. That can be really easy to lose track of! With meal prep, you can easily plan out your week's food to meet your nutritional needs. And since you have things already separated into servings, it makes it even easier to put into your tracker!
While there are many benefits to meal prep, these 3 things really make my life easier every day. They also work for me each day to get me closer to my weight loss and fitness goals! Meal prep has really become a huge part of my fitness lifestyle. And I think it can be a great tool for you in your journey as well!
Get Instant Access to the 7-Day Getting Started With Meal Prep Email Series
Are you ready to learn how to meal prep? Awesome! Sign up now for a free 7-day Getting Started Meal Prep email series that I created exclusively for email subscribers! That's you. I will teach you my favorite meal prep methods and provide lots of delicious easy recipes to get you started with weekly meal prep. You got this, I can help!