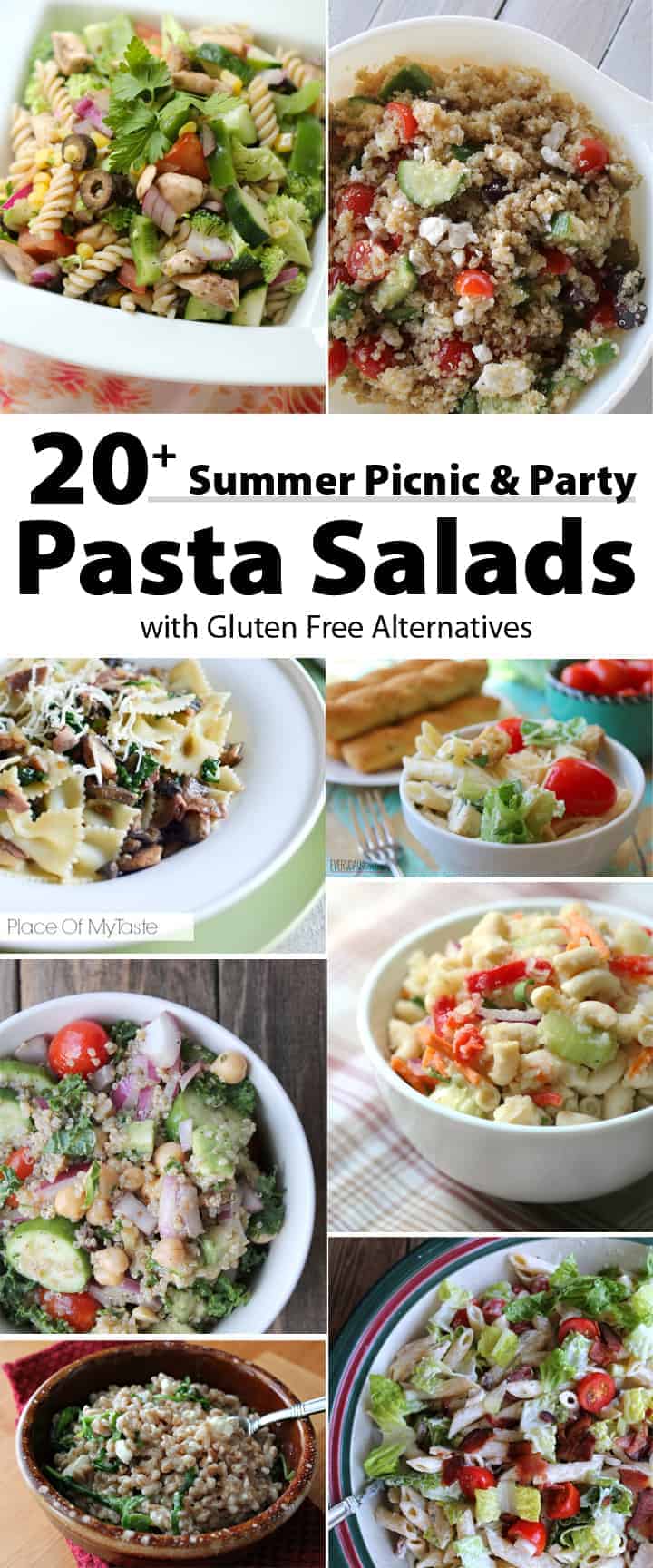 We are quickly approaching summer pot luck backyard barbeque party season. Memorial Day will be here soon. Who else is excited?!
It is wonderful to gather with family and friends while playing, talking, having fun and enjoying being outside.
If you are trying to lose weight it could also seem a bit intimidating or stressful with so many temptations of both food and drinks. PLEASE, DO NOT let these worries keep you from enjoying special times with great people in your life!
Plan Ahead Instead!
Instead of avoiding all the summer fun to protect your weight loss goals, develop strategies to successfully eat well without feeling deprived. For example, make sure the dish you bring is one you love. You could plan to fill your plate with a healthy helping of one of the skinny pasta salad (or gluten free alternative) dishes that you find here and enjoy smaller sample size portions of other foods that are yummy, but not necessarily weight-loss-friendly. If it doesn't really appeal to you – just skip it!
For more tips check out the post from OYS writer Alexis from Trading Cardio For Cosmos who has lost over 100 lbs. She shares her "10 Ways to Eat Healthy Through Social Situations" for more strategies to have fun and socialize without feeling deprived or sacrificing your hard work or weight loss goals.
If you have a special (alluring) place in your heart for sweet treats, check out the Summer/Memorial Day Dessert Recipe Round Up to bring a skinny, lightened up or pre-portioned goodies.
Now, let's find the perfect side dish for you to bring to the party. 
If you have a favorite recipe and you would like to try to create your own skinny, lightened up version check out this post from Tammy for making any recipe healthier and skinnier.
If you are like me, you don't have one of those go-to dishes that you always bring. I like to mix it up and try something different. So whenever I have a get-together invite I pour over loads of recipes trying to find a delicious dish-to-share. That can be a problem if you are invited to a spontaneous get-together and are too busy to search for a new recipe. So that is why you want to save this list! You may even find your new "go-to" recipe here.
Read on for macaroni or pasta salad recipes as well as gluten free options using gluten free pasta, quinoa or veggies-as-pasta alternatives.
Let's start with a few OYS favorites.
Turkey Club Pasta Salad
All the flavors of turkey club sandwich mixed into a delicious cold summer salad.
7-minute Quinoa Power Salad (gluten free)
This delicious quinoa power salad is packed with wholesome and nutritious ingredients. It comes together in 7 minutes or less when all the ingredients are prepped ahead of time.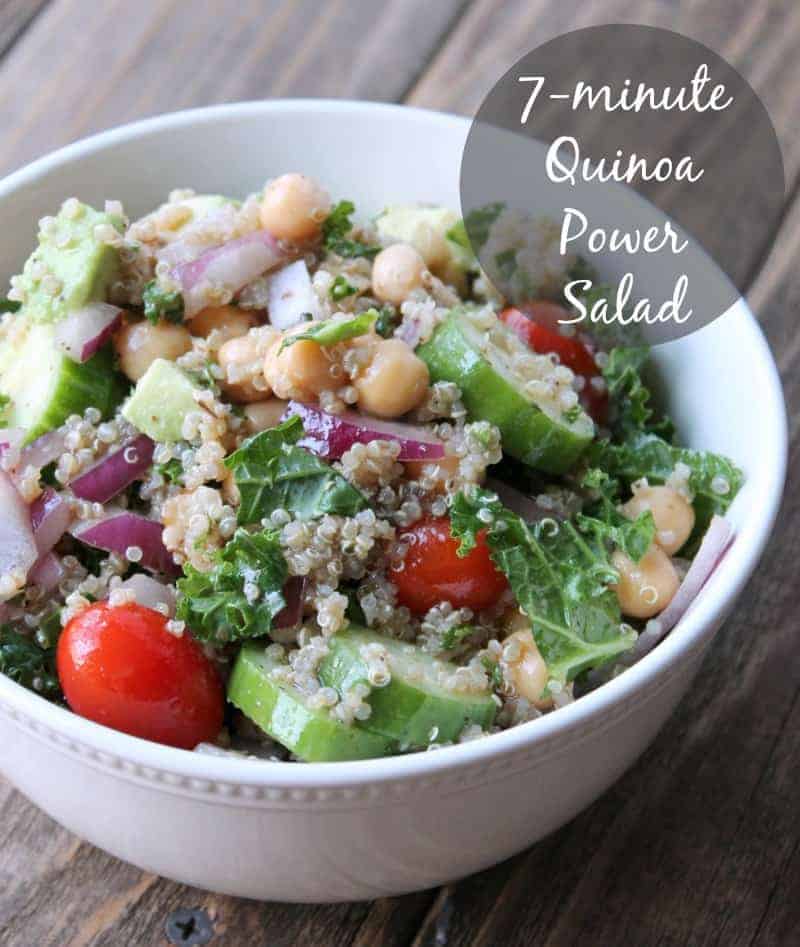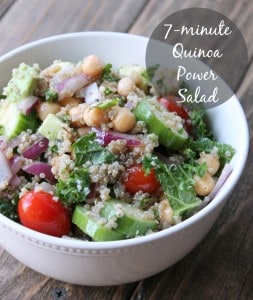 Greek Quinoa Salad (gluten free)
Tammy confesses her love "This salad will be my 'go to' summer salad for sure! It is absolutely delicious, so easy to make, and packed with lots of wholesome goodness. It's one of those salads that you can make on Sunday and then eat it all week because it gets better with each day. But…you can also bring it to a party and I promise it will be the star."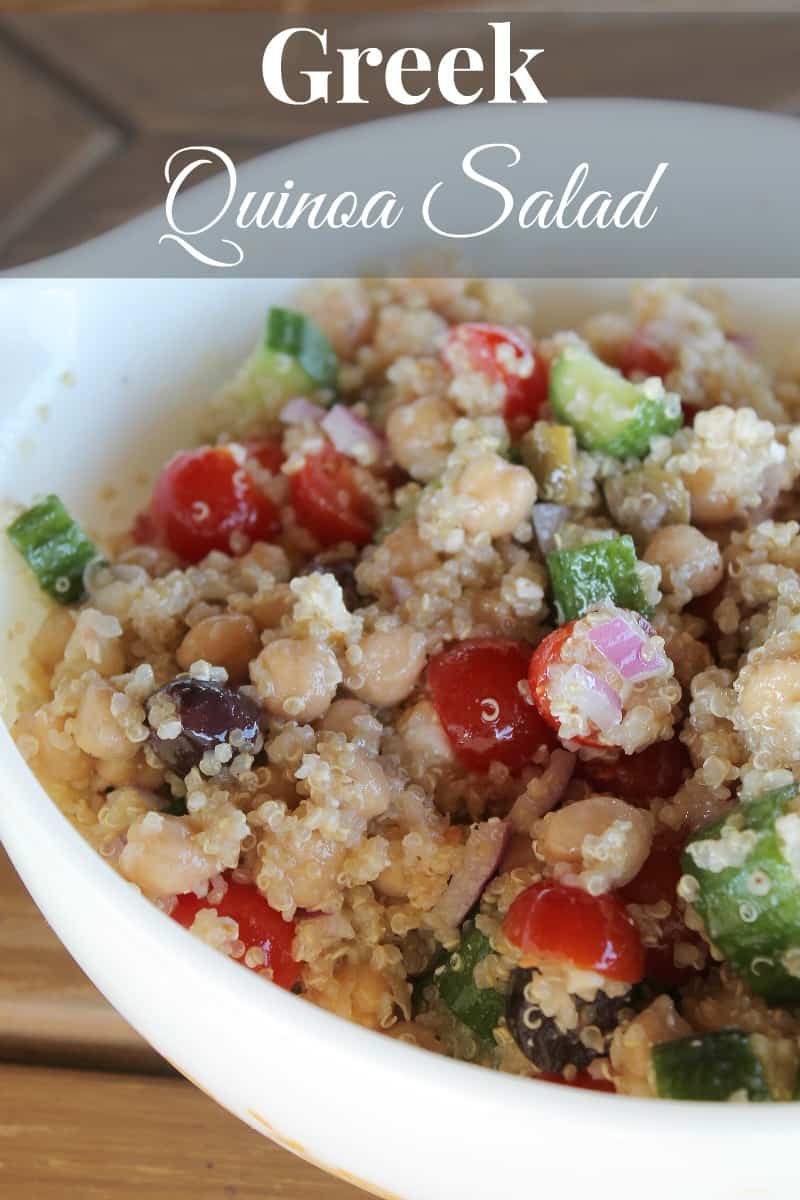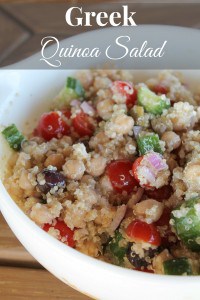 Farro Salad with Arugula and Feta
Olive oil, garlic, peppery arugula and salty feta gives this dish such simple natural flavor. It is delicious warm or cold.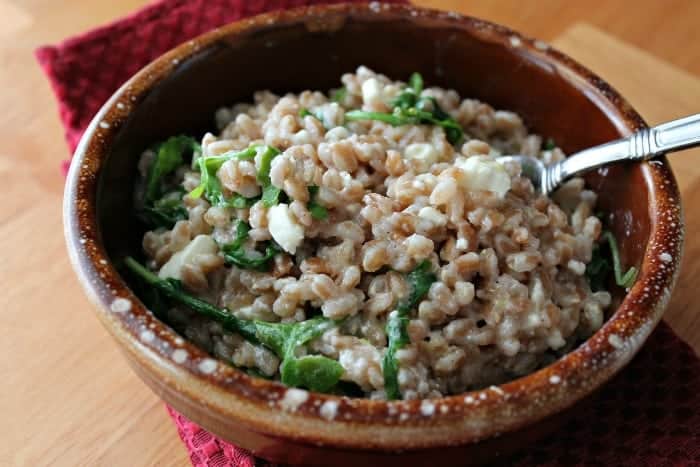 Summer Veggie Pasta Salad from Strength and Sunshine (gluten free, grain free and vegan)
Rebecca is a healthy gluten-free & allergy-friendly food blogger and feels "Summer isn't complete without the pasta salad! This gluten-free, allergy-friendly, vegan pasta salad is packed with bright summer veggies and tossed with a zesty Italian oil-free dressing. A classic made healthy and safe for everyone to enjoy at any summer cook-out!"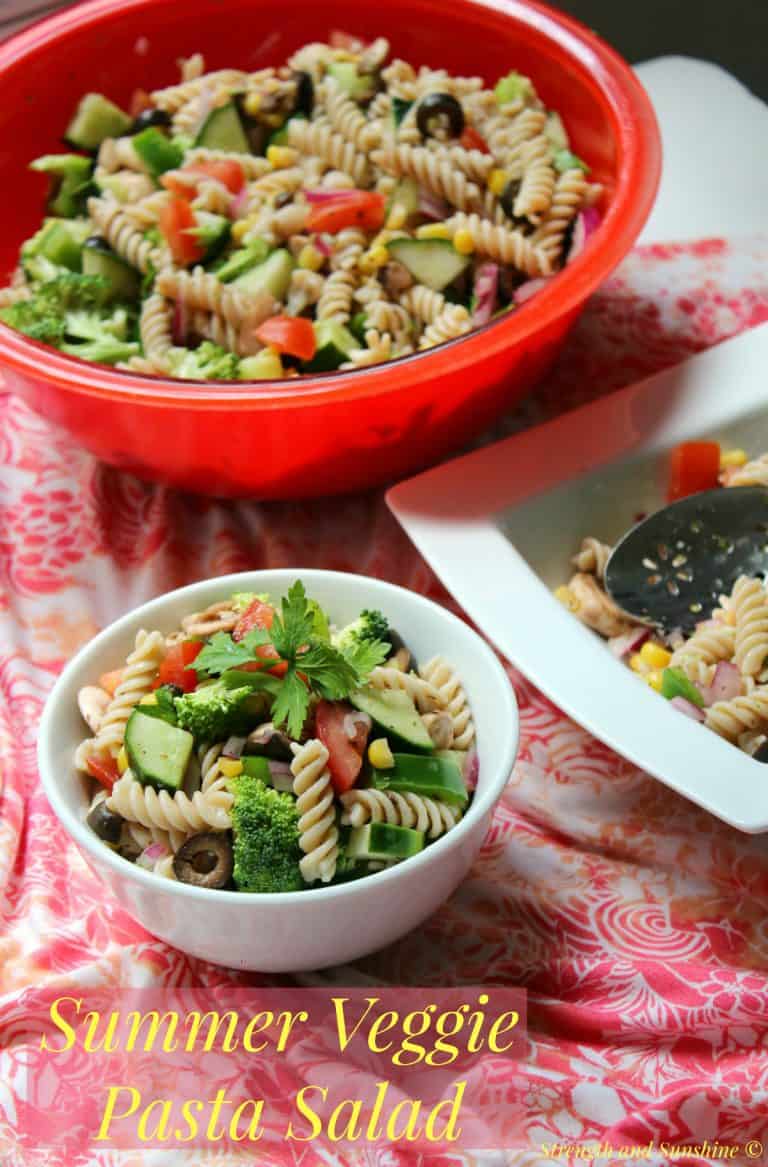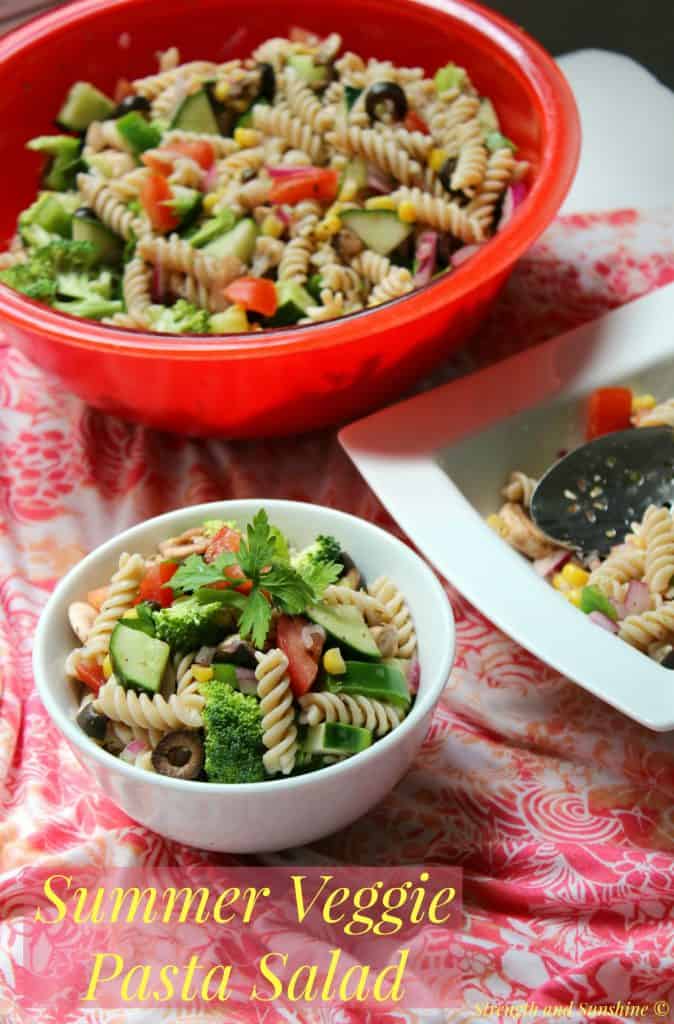 Modern Macaroni Salad from Strength and Sunshine (gluten free, grain free and vegan)
Rebecca shares "A modern take on the classic to healthify your summer. Magically grain-free & gluten-free macaroni mixed with fresh summer veggies and a creamy vegan veggie based puree to kick the mayo to the side!" This recipe uses a unique gluten free pasta alternative that could be used in any of the recipes here. Get the scoop here.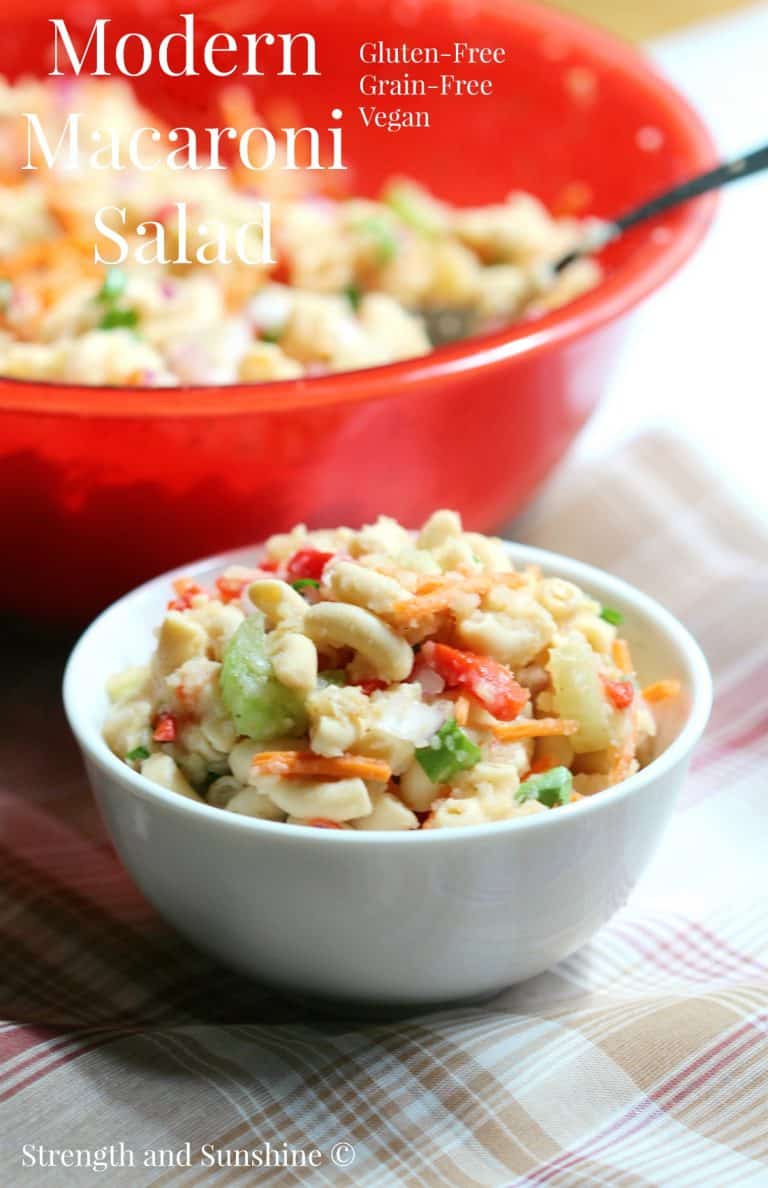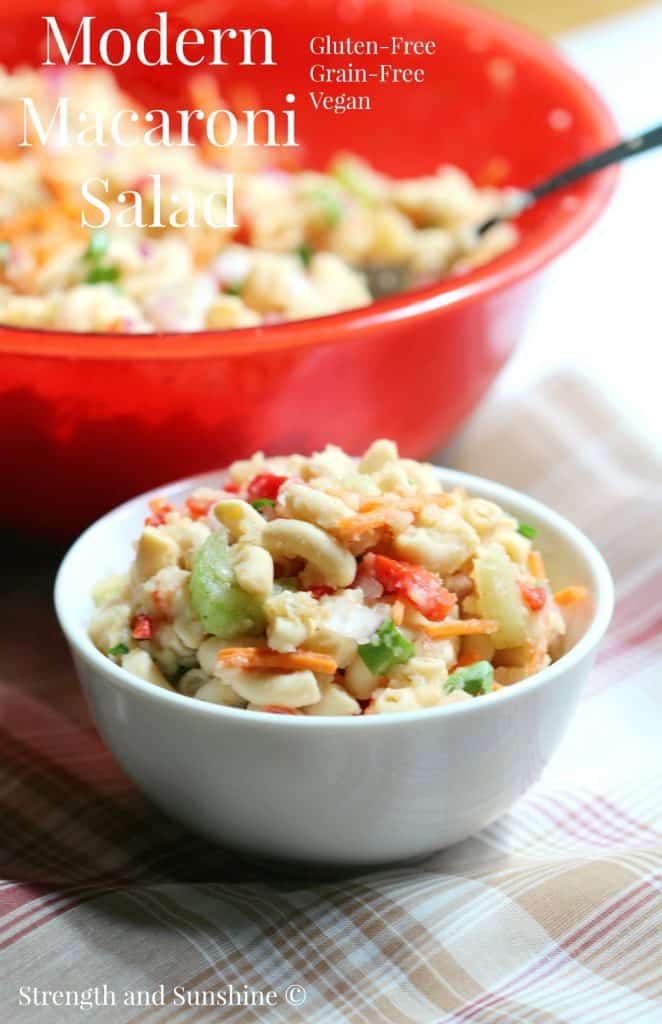 Chicken Caesar Pasta Salad from Everyday Shortcuts 
Alison says "This recipe for Chicken Caesar Pasta Salad is great for potlucks, outdoor cookout, or a gathering with friends. The dressing is creamy and so delicious. Plus, it takes no time at all to make and is a dish that everyone will love."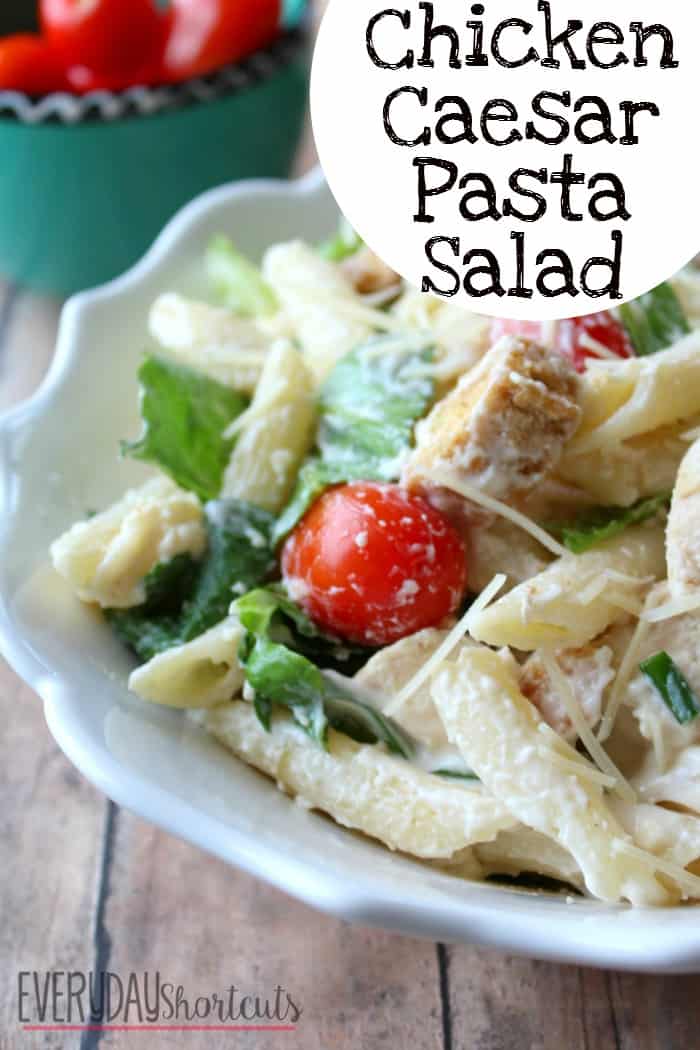 Italian Pasta Salad with Tomatoes and Cucumbers 
Super simple and fast prep salad featured on All She Cooks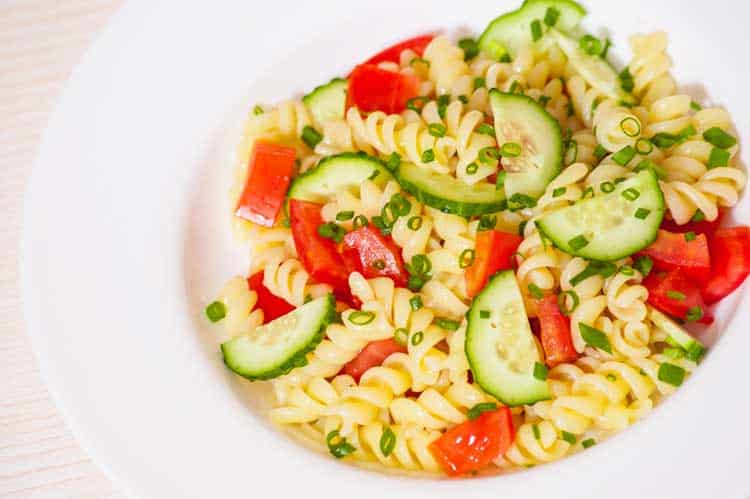 Summer Ribbon Salad from Hungry Healthy Happy (gluten free)
Loaded with crunchy veggies and a homemade vinaigrette dressing.
Roasted Veggie Pasta Salad from Six Sister's Stuff
The sisters say "This fun twist on a normal pasta salad is the perfect way to get some of those vegetables into your diet, and enjoy them!"
Crunchy Asian Ramen Noodle Salad (A.K.A. Basically The Best Pot Luck Salad Ever) from Gimme Some Oven
Ali says "I made a few modern updates to this Crunchy Asian Ramen Noodle Salad. It's still the same easy and crunchy salad that everyone loves, but made with natural sweetener and some tasty fresh ingredients!"
This recipe by Aniko from Place of My Taste and featured on All She Cooks sounds great with garlic, onion, fresh spinach, turkey bacon and parmesan cheese. Find it here.
Mexican Pasta Salad by Yummy Healthy Easy Healthy Eats and Sweet Treats
Jen shares "This Mexican Pasta Salad is easy, healthy and delicious. I like to use a healthier pasta and then add in lots of fresh veggies. The dressing is made using avocado, Greek yogurt and a little taco seasoning, with other flavorful ingredients."For the recipe visit here. 
Southwestern Pasta Salad with Yogurt Salsa Dressing from Cookin Canuck
Rainbow Tex Mex Tortellini Salad
Katie from Good Life Eats says "This Rainbow Tex-Mex Tortellini Salad is great as an easy meal for dinner that I can throw together before we head out for some fun and stash in the fridge for later." That is an awesome tip to stash some for later – use it with any of these salads! 
Strawberry & Quinoa Salad with Toasted Almonds 
"Nutty, sweet, savory and bright." 
Creamy Summer Pasta Salad Recipe from Laa Loosh
Wendy shares her inspiration for creating this recipe "…my favorite [pasta salad] was always the creamy/sweet/tangy one. But the traditional version of this pasta salad recipe is very heavy on the mayo and sugar, making it pretty high in Weight Watchers Points, as well as cholesterol! My healthier version makes just a couple changes to make it lighter and lower in Points Plus, but still delicious."
Caprese Orzo Salad from A Pinch of HealthyMarjorie says "Caprese salad is one of my most favorite things! I love the flavors of fresh mozzarella, basil and tomatoes. There are not many things better than that, in my opinion! So those flavors were my inspiration for this dish. Adding some whole grain orzo bulks up the filling factor by giving you some protein and fiber. Plus, it is super tasty!"It really does sound amazing doesn't it? Find the recipe here. 
Quinoa Tabbouleh from Budget Bytes 
"It's full of texture and tons of super fresh, vibrant flavors." 
Three Bean Salad with Wild Rice from Well Plated by Erin
Erin says "these aren't just any old rice and beans—these are sexy rice and beans with jalapenos, red peppers, and a sassy honey lime dressing. They belong at every one of your potlucks from now until October…" Now that sounds amazing! Find the full recipe here.
Mediterranean Tortellini Salad with Red Wine Vinaigrette by Eats Well With Others
Joanne believes "Not all pasta salads have to be mayo-drenched! This Mediterranean tortellini salad with red wine vinaigrette is full of fresh veggies and bright flavors…perfect after spending a day in the sun." We totally agree! Find the recipe here.
What are your favorite summer salad recipes?