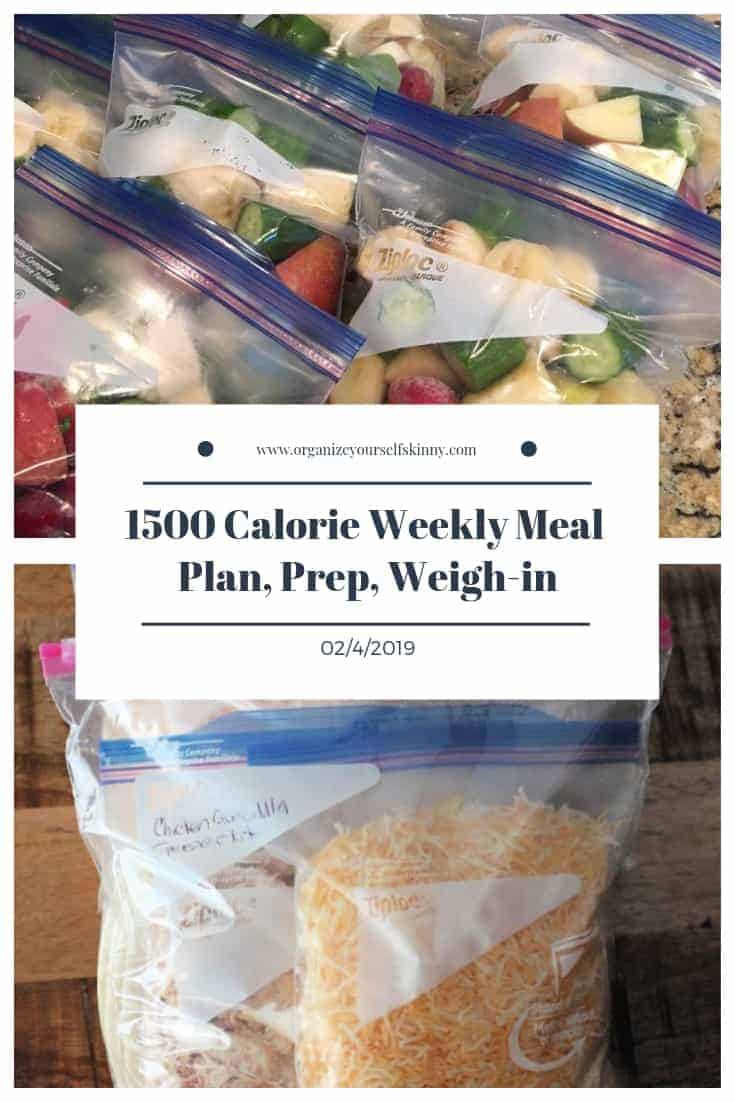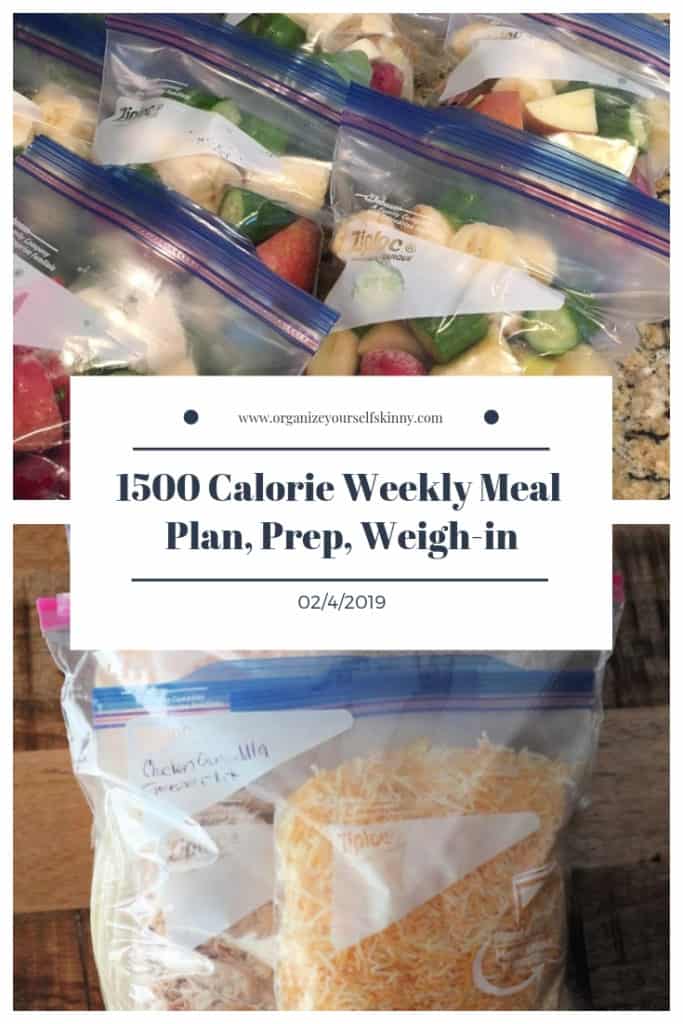 Can you believe we're into the first week of February? I feel like February brings a sense of "oh sh*t". We go into January with all these big life changing plans and then February 1st hits and we're like "oh sh*t" we didn't get done half of things we wanted to. Please tell me I'm not the only one. However, if I am, don't tell me!
Of course, if you ended January feeling accomplished then that's great! However, if you're like me, wishing you can get a January do over, then that's what February is for..hahaha…but seriously.
Now, I don't think January was a complete wash. I think December was just so busy that when I finally got to the New Year it took me a couple weeks to just breathe. I will say this by the 3rd week of January I was feeling back to normal. I took time to stock my freezer with make ahead freezer meals and got back into a solid meal prep and exercise routine. So, honestly I do feel like I'm starting February strong. However, I don't want to get too confident because I know how easy it is to get off track.
With that said, my goal this month is get laser focused on getting ahead of the game. For example, I want to get my freezer stocked with more meals and create a few weeks of 1500 calorie meal plans. I do some much better when I'm prepared ahead of time.
Another thing I want to do this month is overhaul my pantry. That's one of things I wanted to do in January but never got around to it. My pantry goes from organized to hot mess in a matter of 2 days and that's because I don't really have a system. I have some OXO plastic containers for flour, sugar, and things like that but I need more. So, plan to see some before and after picture soon of my cabinets.
Of course, it's not just my kitchen that needs some fine tuning I also need to get a head of the game with business. I swear sometimes I think I could work for a year straight, with zero breaks, and still have more to do. Now I'm not complaining because I love being my own boss but there's just not enough time in the day to take care of everything. Anyway, I need to find the time because I have some huge updates I want to get done for the next Organize Yourself Skinny ecourse enrollment period. The entire meal prep section is going to get revamped and it's going to be amazing!
Anyway, I need to put my nose to the grindstone and get it done! By the way, enrollment for the Organize Yourself Skinny ecourse opens in the beginning of April.
Alright, let's get to my weigh in.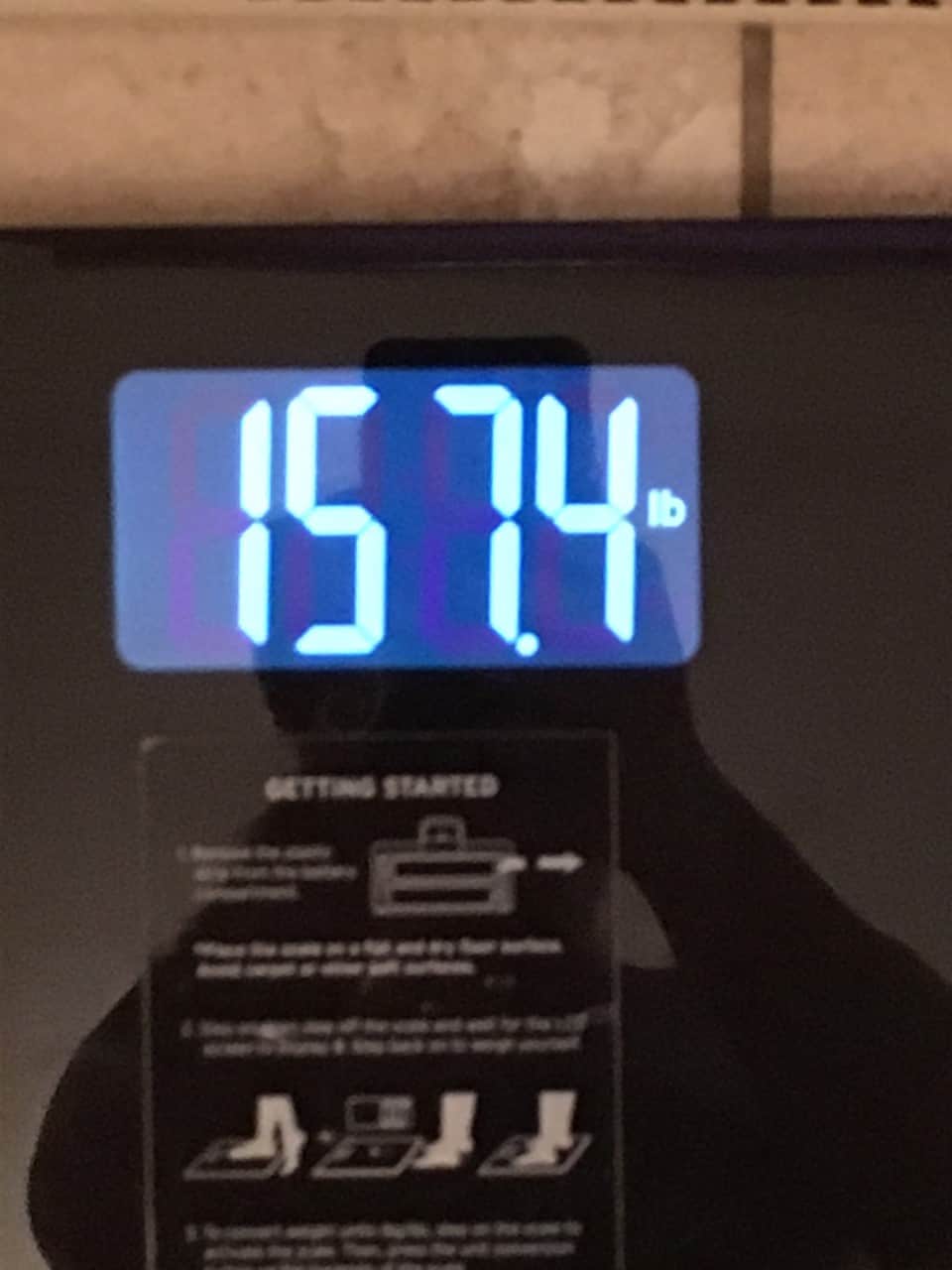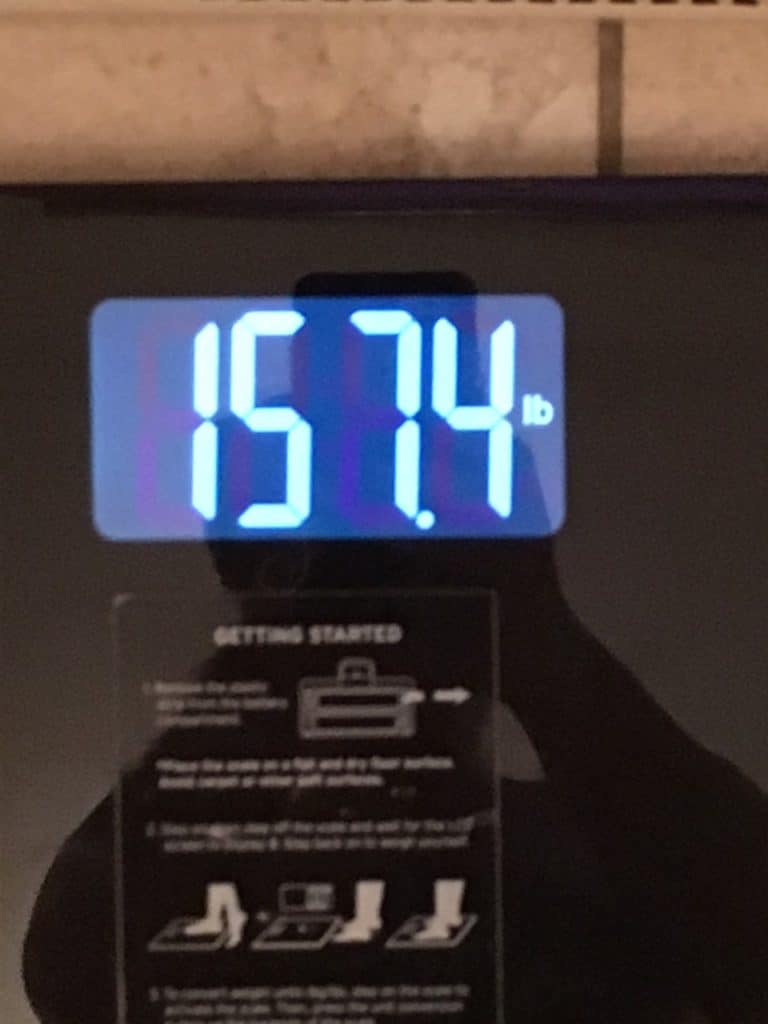 Starting weight (October 2010) : 177 lbs
First goal weight: 145lbs
Final goal weight: 135 lbs
Last week's weight:155.6
Current weight: 157.6
Well, as you can see, I gained 2 pounds. Of course, I find this frustrating because I made sure to get in 5 days of solid exercise and I stuck to my meal plan better than I have in a long time. However, I did have a couple days where I slipped up – of course on the weekend! And both slip ups where after 8pm making it that much worse.
It's not that I ever completely stray away from the meals I have planned but I tend to graze in between meals 1-3 days a week and that's all it takes to keep me from my goals. Sometimes, I get a little to confident with my workout and feel I can eat more than I should. This is something I need to keep in mind.
Anyway, all I can do is keep going.
On a positive note I do feel that I'm starting to get into a good routine. My smoothies, salads, and some dinners are made each week. I've been reviewing some meal kit delivery companies so we've had plenty of healthy meals available. You can read my Purple Carrot Review and my review on the new Blue Apron WW Freesytle Menu. If you're on Weight Watchers then you'll want to check this out.
Also, I have some Sun Basket recipes for this week that I'm looking forward too. If you're looking for healthy meals delivered then Sun Basket is my top pick. For more info check out my Sun Basket Review. FYI, I have an updated review going on this week.
Before we get to my meal plan lets go over my exercise schedule.
Monday, Tuesday, Wednesday, Saturday, and Sunday
45 – 60 minutes of treadmill. I do a variety of speeds and inclines.
Toning exercises
30 plie squats with tricep press
30 squats with bicep curls
30 lunges with rows
3 (30 second) planks
3 (30 second) russian twists
100 crunches
I just purchased this new set of hand weights from Amazon. It should be in by Thursday. I've been using my resistance bands but I find it a little difficult to do tricep or rows with the bands so I've invested in new hand weights.
Okay, let's get to my 1500 calorie meal plan. I keep my meal plan at 1500 calories a day because I find that gives me the perfect amount of food without feeling like I'm starving. Also, this gives you an idea what a 1500 calorie a day meal plan looks like.
I want to point out that many of my meals this week were prepared a few weeks ago and stored in the freezer. This makes meal prep so much easier – especially on busy week.
Breakfast – 222 calories
Detox smoothie kits
Meal prep tips:
Frozen smoothie packs were made a few weeks ago.
Mid-morning snack – 179
Meal prep tips
I'm making this tonight
Lunch – 415
Quinoa, Egg, and Feta Mason Jar Salad
Meal prep tips
I had a couple left over from last week. I'm making 7 tonight for the rest of the week.
Afternoon snack – 80 calories
Cheese Stick
Dinner – about 600 calories
Orzo Bowls with broccoli, sun-dried tomatoes, and pistou (Sun Basket Meal) – this is 680 calories so I'll need to take a little less of eat less during the day.
Hanoi-style sole with rice noodles and mango salad (Sun Basket Meal) – this is 680 calories so I'll need to take a little less of eat less during the day.
Green Goddess Steak Salad (Sun Basket Meal) – this is a whopping 830 calories so I'm planning to cut those calories by taking less steak and give my leftovers to Mike.
Baked Chicken Parmesan, ½ cup cooked gluten free pasta, and steamed broccoli – 472
Chicken Quesadillas and roasted mushrooms and broccoli – 537 calories
Homemade pizza (2 slices) plus bagged chopped salad – 600
Leftovers and a birthday party (keep calories under 600)
Meal prep tips
Sun basket meals will be made the night we eat them.
Chicken parmesan will be made the night we eat.
Quesadillas and pizza were put into freezer kits a few weeks ago.
As you can see 1500 calories a day isn't a huge amount of food and can get very tricky when you're dinner calories fluctuate every day. This is one of the reasons it's so important to meal plan ahead of time so you can make adjustments, if needed.
How do you stay within calories? What meal is your biggest struggle?