Every week I share my 1500 calorie meal plan, meal prep pictures, along with the progress (or not) I've made on my weight loss journey. My goal with these posts is to give you a little glimpse into my week and for you to see I'm human and have good and bad weeks just like everyone else.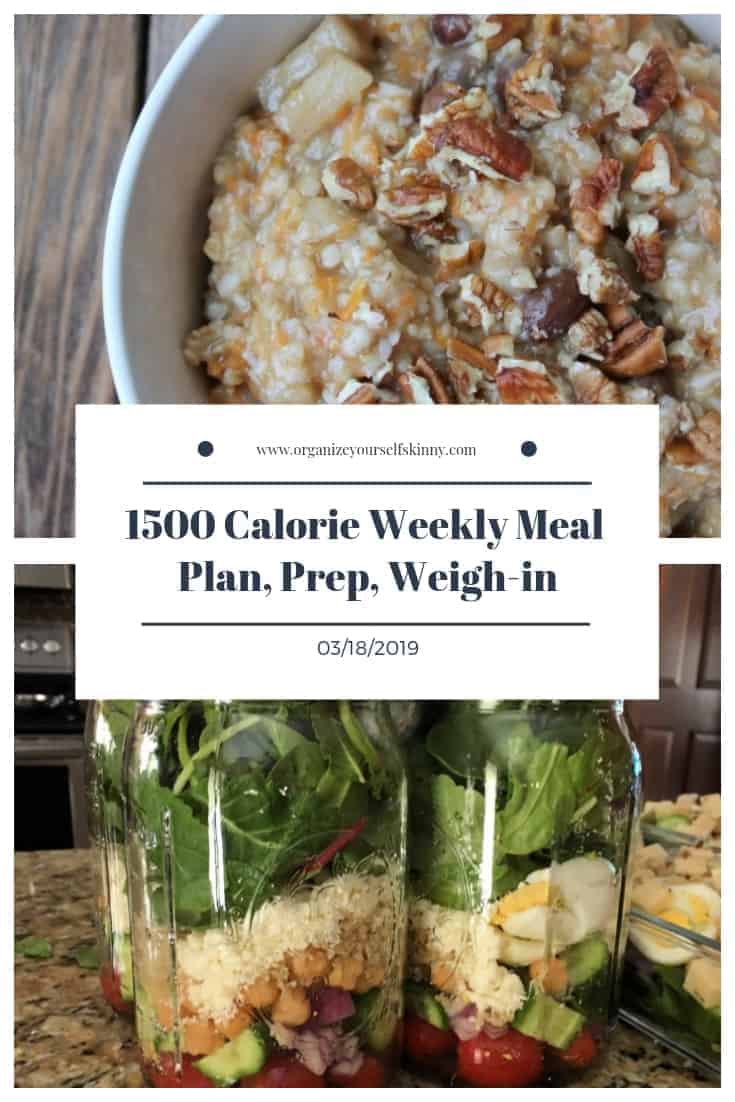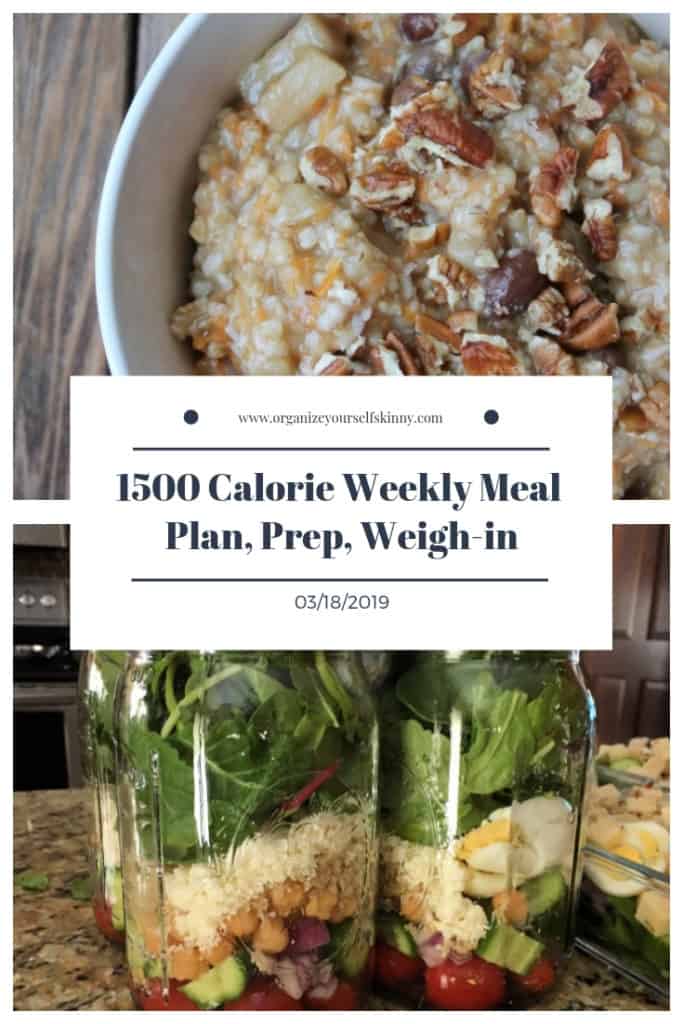 Sooooo, last week was QUITE the week.
It started great! I had all my meals planned, groceries bought, and the essentials (mason jar salads were prepped). I got in solid workouts both Monday and Tuesday morning. The week was shaping up to be on point! Then….
Tuesday afternoon I was slammed with a virus of sorts. It came out of nowhere and knocked me out for 3 days straight and even put me in the ER. The only activity I did was move from the bed to the couch and back again. I had zero appetite for smoothies and didn't eat one of my mason jar salads. I didn't even drink coffee!!! Now you know this girl is sick when I don't even want coffee.
It was horrible and completely threw me off track. Isn't this how it always happens? Just when we're going strong with food and exercise the universe decides to throw us some weird virus. Ugh.
Anyway, today is the first day I feel 98% better so I plan to get back on track with food and exercise this week.
Not only did this sickness throw me off personally but all the work that I had schedule to do last week didn't happen. So if you're wondering why no emails were sent, or posts went up, that's why. I definitely need to get better prepared for when life decides to shake things up.
Okay lets move on.
Before I jump into my weigh in I want to touch base on a few things.
First, I'm going to open Organize Yourself Skinny up to guest contributors very soon. So, if you have knowledge that you think would be a great fit for the Organize Yourself Skinny blog then keep an eye out for the requirements to be shared shortly.
Second, enrollment for the Organize Yourself Skinny ecourse is open from March 28th – April 5th. This is the first enrollment of 2019 and perfect timing to get in shape for summer.
Oh…one more thing…I meant to announce this last week.
Last week was my 8 year blogging anniversary! I really can't believe it's been that long. I started my blog in March 2011. In August 2014 is when I quit my soul-sucking state job and started working on Organize Yourself Skinny full-time. Everyday I'm forever grateful for being able to work from home doing a job I absolutely love. However, none of this would be possible without all my readers (that's you!) so thank you for reading Organize Yourself Skinny and being a part of this community!
Okay, let's get to my weekly weigh-in.
Starting weight (October 2010) : 177 lbs
First goal weight: 145lbs
Final goal weight: 135 lbs
Last week's weight:155.6lbs
Current weight: 154.2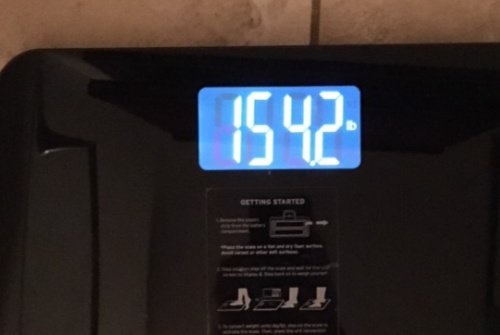 Considering I was sick, I can't really take credit for a weight loss this week. I mean losing a pound or 2 is kind of easy when you're not eating. Let's see what next week looks like 🙂
Here's my exercise schedule:
Wednesday – 6:30am – 7:30am
Saturday – 7:00am – 8:00am
Sunday – 8:00am – 9:00am
My Exercise Routine
45 – 60 minutes on the treadmill. I do a mixture or power-walking and running. I increase the incline throughout.
100 crunches
50 – 75 russian twists holding a 5lb weight
2 – 3 (30-second) planks
25 squats with overhead press using a 5lb weight
25 plie squats
24 lateral raises using a 3lb weight
24 overhead tricep extension with a 5lb weight
24 bicep curls with 5lb weight
Alright, let's get to my weekly 1500 calorie meal plan.
Now, a few readers made mention that I'd lose more weight if I ate less calories – you're correct. However, here's the thing. I really struggle to eat less than 1500 and not feel like I'm starving, especially when I exercise. 1500 calories is the perfect amount of food to keep me satisfied while also helping me stick to my weight loss goals. Also, keep in mind, the weeks I gained weight it's because I ate more than 1500 calories. Meaning, I wasn't on track with the food I was eating. If I stick to 1500 calories AND exercise 4-5 times a week I lose weight and feel my best.
My Weekly 1500 Calorie Meal Plan
Breakfast – 292 calories
Coffee with 2 tablespoons creamer
Meal prep tips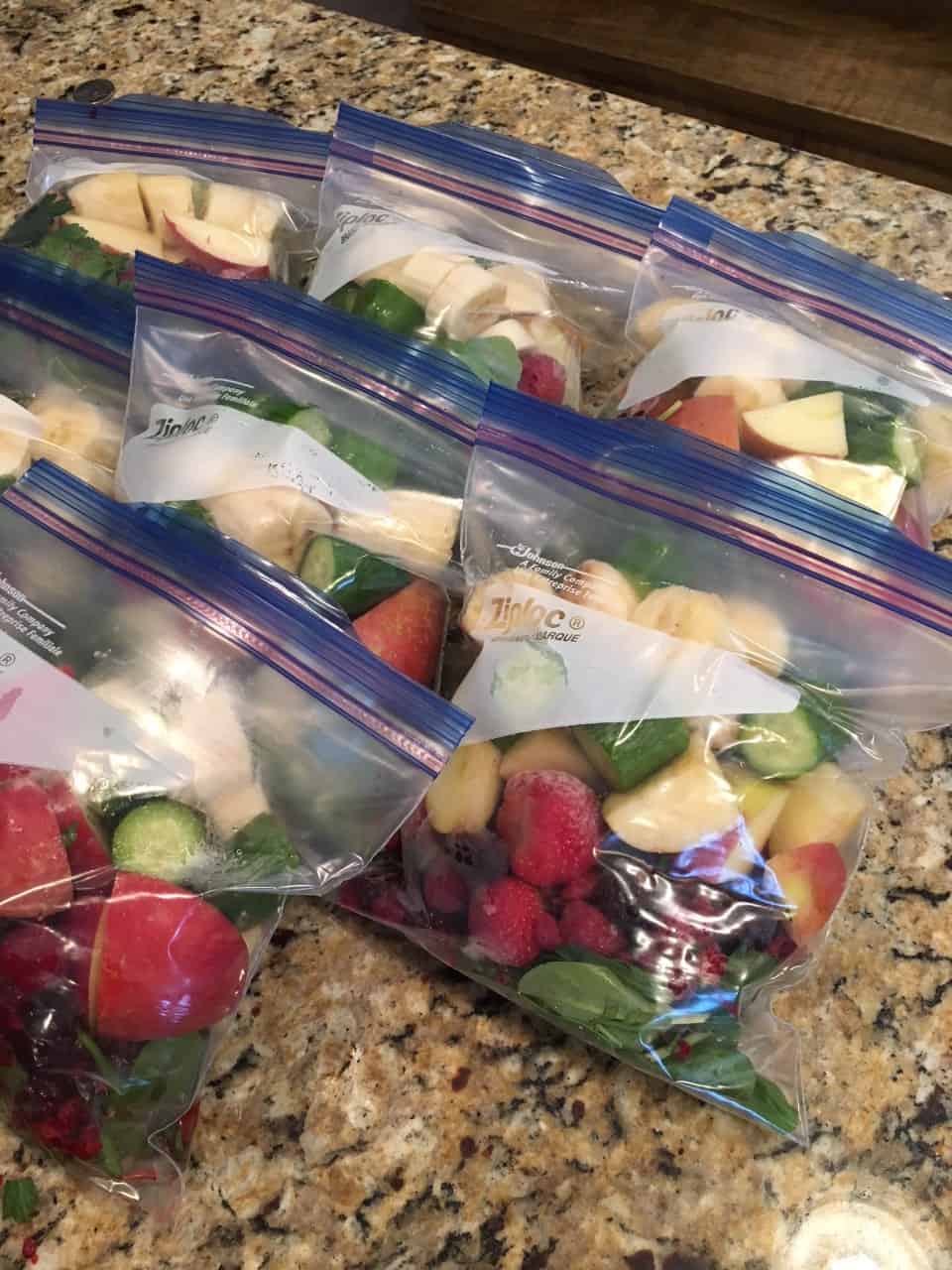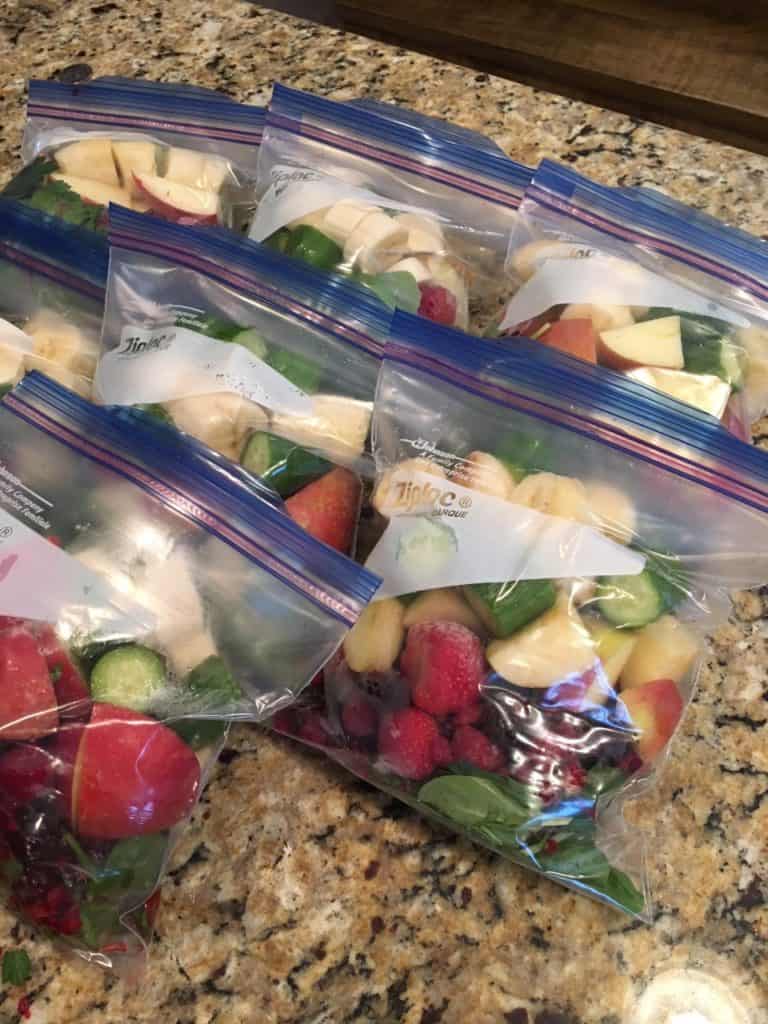 Mid-morning snack – 149 calories
1/2 cup Morning Glory Steel Cut Oats
Meal prep tips
This will be made on the stove-top tonight and then stored in the refrigerator.
Lunch – 415 calories
Meal prep tips
I have a bunch left over from last week but unfortunately I'm going to have to throw most out 🙁 I'm going to make more tonight.
Afternoon snack – 275 calories
Apple and 2 tablespoons almond butter
Dinner – 338 – 550 calories
Italian Turkey Meatloaf with roasted broccoli – 410 calories
Cajun Chicken Pasta – 338 calories
Cheeseburger Wraps – 329 calories
Sheet Pan Chicken Fajitas with tortilla wrap – 472
Naan Pizzas (with any leftovers) – 500 – 550 calories
Meal prep tips
I didn't get the chance this weekend to do the amount of prep I'd like so dinners for the following day will be prepped the night before.
Okay, that's the plan fo this week. Fingers crossed!!
If you're looking for some other meal planning resources then check out my healthy meal planning page.