Every week I share my 1500 calorie meal plan, meal prep pictures, along with the progress (or not) I've made on my weight loss journey.  My goal with these posts is to give you a little glimpse into my week and for you to see I'm human and have good and bad weeks just like everyone else.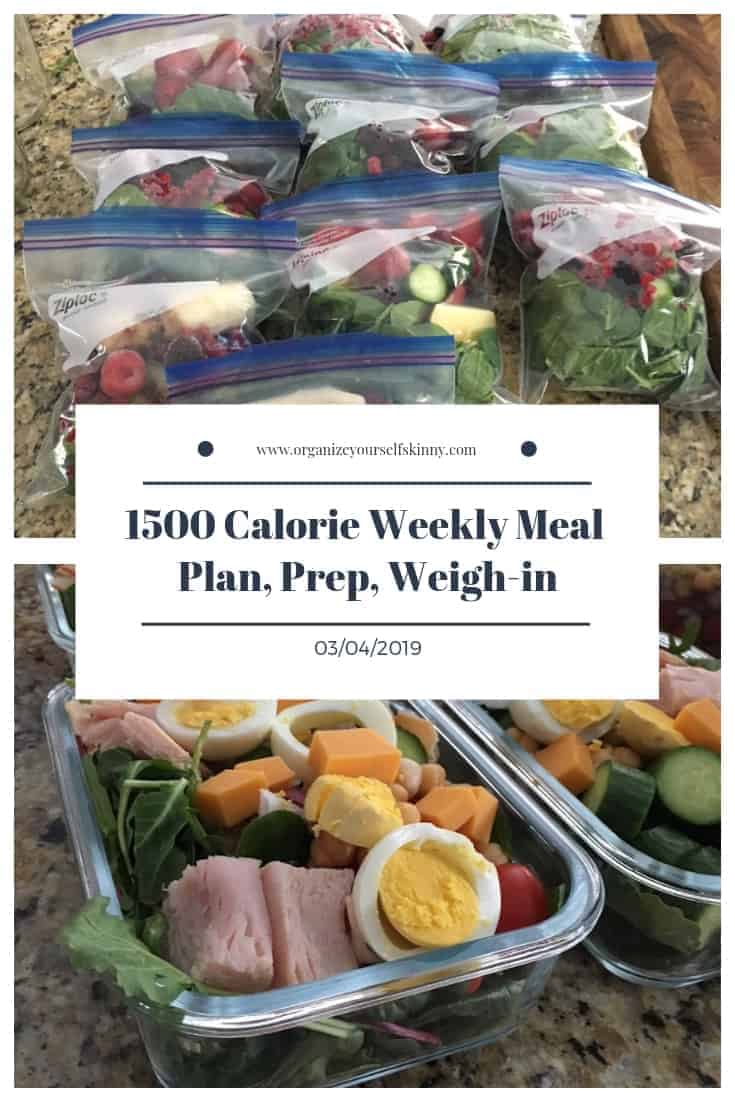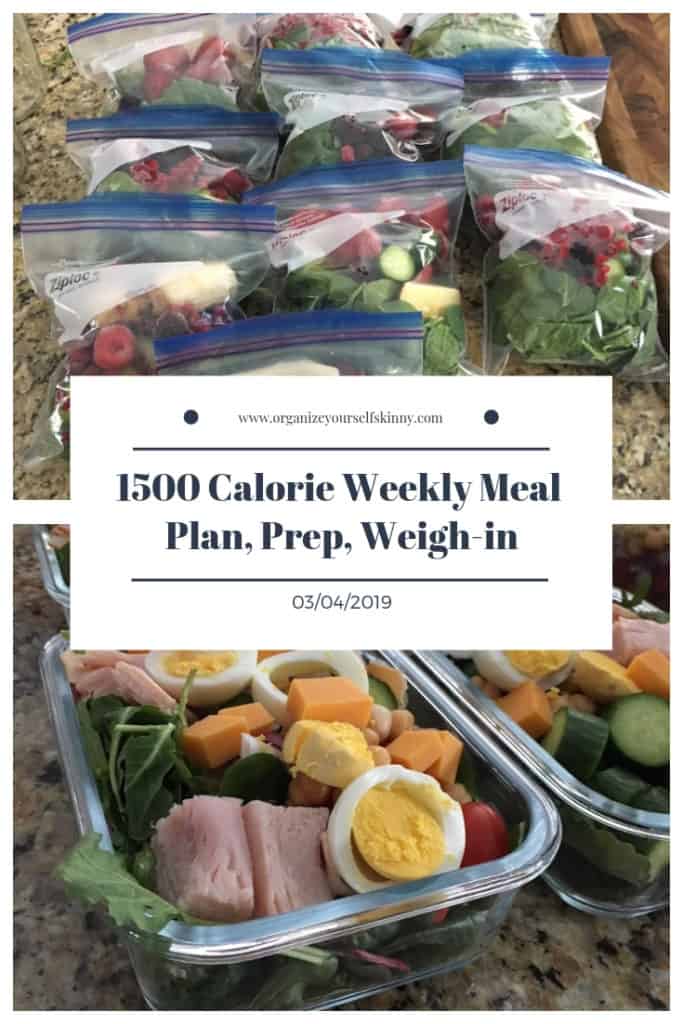 Hey there! So sorry I missed sharing my meal plan last week. It was a crazy week and, unfortunately, other work-related (and personal) tasks needed take priority. Basically, I needed to get my taxes done! I love everything about being my own boss – except taxes. Ugh, it can get so stressful trying to get everything in order and making sure not to forget anything.
I tried working on taxes on top of doing my usual work but it wasn't happening. I needed to put everything else a side and just get it done. Anyway, taxes are now handed in and I can move on with life 🙂
On top of taxes, we had a busy weekend so I didn't get my typical meal prep done. Meaning I didn't have my mason jar salads **insert adult temper tantrum here** Let's just say I missed my salads tremendously and vowed never to be "too busy" to make them again. Mason jar salads are life! Well, at least for me.
However, I did stay focused on exercise. I got in my full 5 workouts and feel really good about it. Not only have I stuck with my running schedule I've made toning a priority. So for all 5 days I did a core work out, lots of squats, and arm exercises. Do I see huge results yet? No, but I do feel good. I love my legs feeling tired during the day from squats.
Summer time is going to be here before we know so I need to be ready, and confident, to wear all my cute strapless tops and dresses.
Speaking of being ready…
Just in case you need a little push, and some structure, enrollment for the Organize Yourself Skinny ecourse will open on March 28th and close on April 5th. So, mark your calendars for the first enrollment period of 2019.
What else, before I get to my weekly weigh-in.
One of my favorite meal planning services, Emeals, is offering a new Keto meal plan. If you're moving towards a Keto lifestyle but struggle with dinners then take a look at this new meal plan and see if it would work for you. If you decide to sign up then Emeals sends a new meal plan (and grocery list) to your inbox every week. They have plenty of other meal plans besides Keto, and you can switch between meal plans, so take a peak and see what you think. You can also sign up for a 14-day free trial to really get a feel for it.
A few people asked for an update on the collagen I'm taking. I started taking this at the end of January. So far, I'm happy with it.
Here are my thoughts.
Just like with anything, if you take it consistently you'll see results.
Since turning 40 my skin has become very sensitive. I'm not sure if it's hormones, a slight sensitivity to gluten, or a mixture of both. Regardless, when I started to take this collagen I noticed a difference within 3-4 days. The redness on my cheeks cleared up.
Now, the last couple weeks I haven't been as consistent. On top of that, I took my oldest out to the Olive Garden for a mother/daughter date. Oh I should also mention I didn't have a smoothie all week and, like I said, no mason jar salads. So my eating was all screwed up. This resulted in a flare up!
So, the last 5 days I've been very consistent with drinking collagen, having my daily smoothie, and keeping gluten under control (not eliminating it) and my skin has become 90% better.
Anyway, I think controlling my sensitive skin is a mixture of all of that however I do strongly feel the collagen makes a very big difference with my skin. I also, notice my hair is shinier and my nails are stronger. I started to take collagen for my skin so it makes me happy to see a positive change. So, I'm going to continue to take the collagen.
I purchase this collagen from Thrive Market. I get a 20 ounce package for $24.99. I just saw it's on sale for $18.74 until 3/6/2019 so I'm gonna stock up.
If you have questions about Thrive Market then see my Thrive Market review.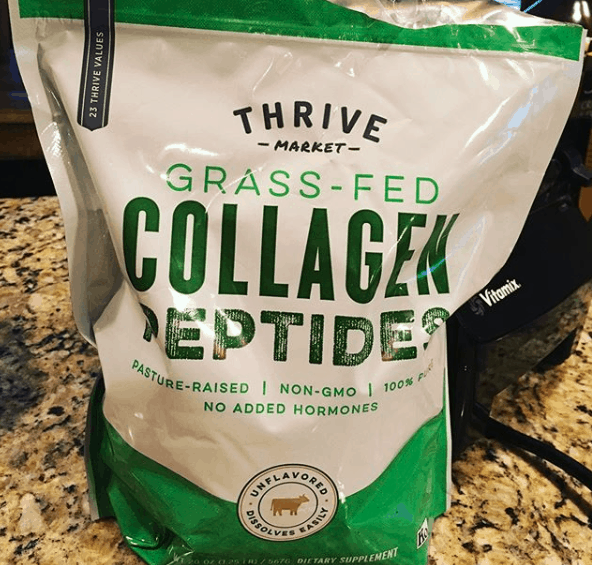 Okay, let's get to my weekly weigh-in.
Starting weight (October 2010) : 177 lbs
First goal weight: 145lbs
Final goal weight: 135 lbs
Last week's weight:157.4 lbs
Current weight: 155.6lbs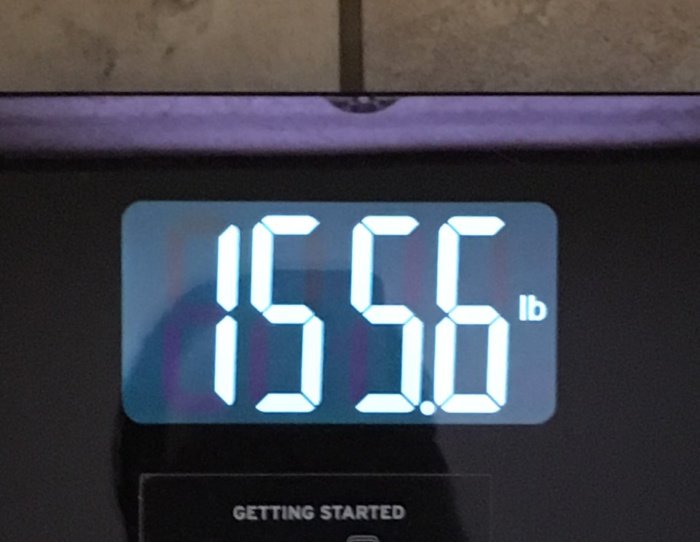 This week I saw a 2lb loss. Like I've said in previous meal plans, I've lost and gained the same 2lbs for a while now, so I'm not going to get all excited just yet. But I do feel good about my progress. Not necessarily the weight loss, although that's nice, but sticking to my exercise schedule.
The key is to protect my time. I don't answer any calls when I'm exercising, my family knows not to come into the basement, and I plan my workout routine for a time I know I can stick with. Last, even when I didn't feel like exercising, I did it anyway. This was huge! Because trust me, there were plenty of times I had no desire to work up a sweat.
Here's my exercise schedule for this week.
Monday – 7:00am – 8:00am
Tuesday – 6:30am – 7:30am
Wednesday – 6:30am – 7:30am
Saturday – 7:00am – 8:30am
Sunday – 7:00am – 8:30am
Here's my routine.
45 – 60 minutes on the treadmill. I do a mixture or power-walking and running. I increase the incline throughout.
100 crunches
50 – 75 russian twists holding a 5lb weight
2 – 3 (30-second) planks
25 squats with overhead press using a 5lb weight
25 plie squats
24 lateral raises using a 3lb weight
24 overhead tricep extension with a 5lb weight
24 bicep curls with 5lb weight
I'll add one rep to each if I need more of a challenge.
I absolutely love the hand weights I got from Amazon. The set was only $42 and includes 32lbs of weights (two 3lb, 5lb, and 8lb).
Mike and I went to go look at a simple weight benches yesterday to help me with other toning exercises. I decided to get this one from Amazon. It's only $89 and all that need. I'll keep you posted as I start to use it.
Let's get to my meal plan.
One of the things I want to mention about my meal plan is I like to keep it easy. This is why you'll find a lot of the same foods. First, I'm a creature of habit so I like to eat the same things. But, more importantly, it's the only way to go when trying to stay on track week after week. If I had to make different foods for every single meal it'd be impossible for me to meal prep. I do add more variety at dinner time but for breakfast, lunch, and snacks you'll see me eating much of the same foods every week.
Of course, if you need more variety then feel free to switch it up!
Here's my meal plan for the week.
Breakfast – 292 calories
Coffee with 2 tablespoons of creamer
Meal prep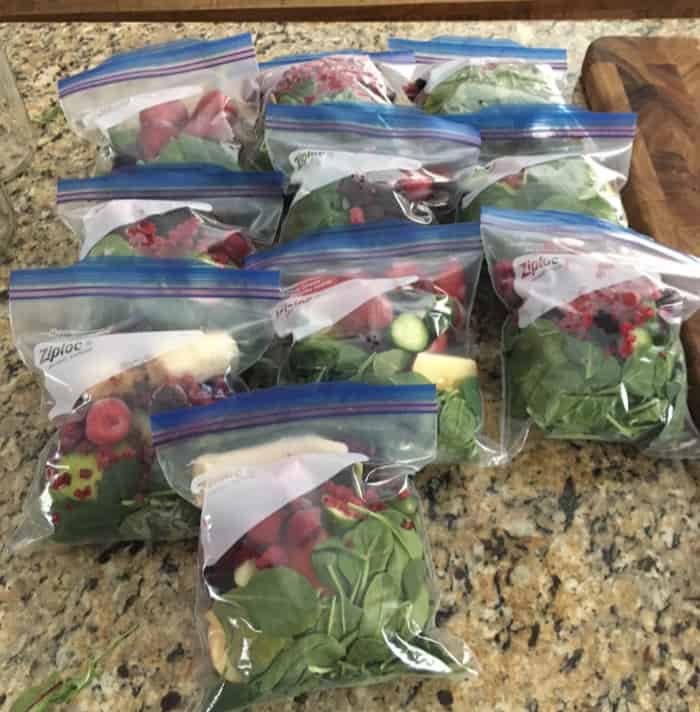 Morning snack – 240 calories
1/4 cup raw almonds
cheese stick
Meal prep
Both were put into a snack bin in the refrigerator.
Lunch – 415 calories
Meal prep
All the salads were made on Saturday, including Mike's salads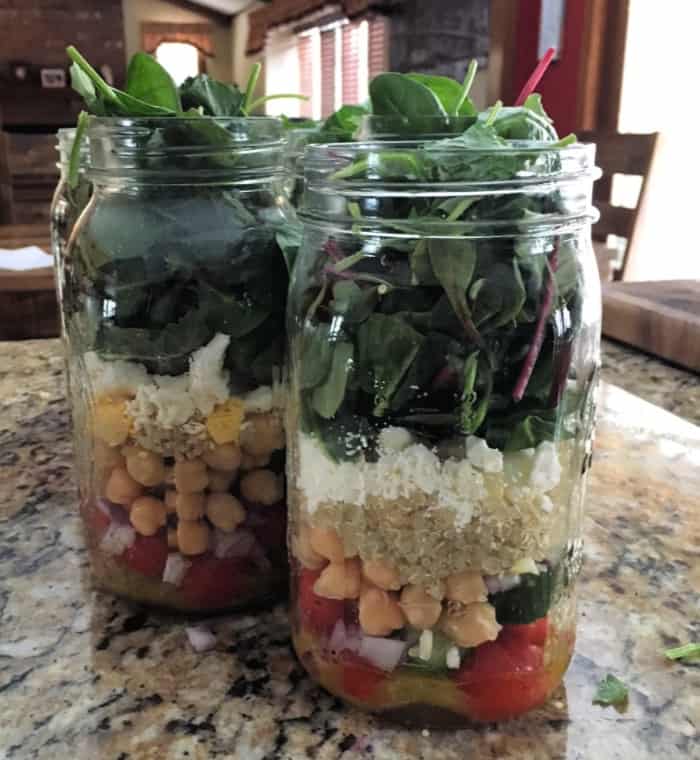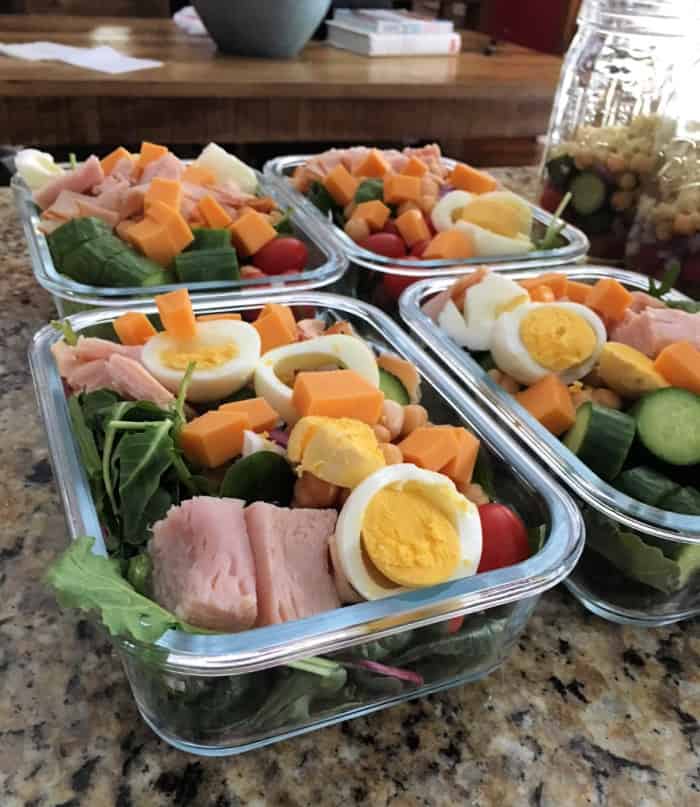 Afternoon snack – 170
Sigi yogurt
Dinner –
Broccoli Cheddar Quinoa Bake (I added chicken to this) – 359 calories
Chicken Caesar salad (baked chicken, 2 tablespoons Newman's own caesar dressing, romaine, and 1/4 cup croutons) – 526 calories
Tahini Bulgur Bowls (Purple Carrot Meal) – 710 calories
Nacho Broccoli and Black Bean Quesadilla (Purple Carrot Meal) – 740 calories
Mediterranean Shepherd's Pie (Purple Carrot Meal) – 700 calories
This week I have some Purple Carrot meals. As you can see they are a little on the high side with calories so on the days I eat those I'll need to reduce some of my other snacks. You can read my Purple Carrot review to learn more about this vegan meal delivery company.
Meal prep
I prepped the quinoa bake on Saturday, made the sauce yesterday and baked it. This makes a lot so we'll eat this for a couple days I'm sure.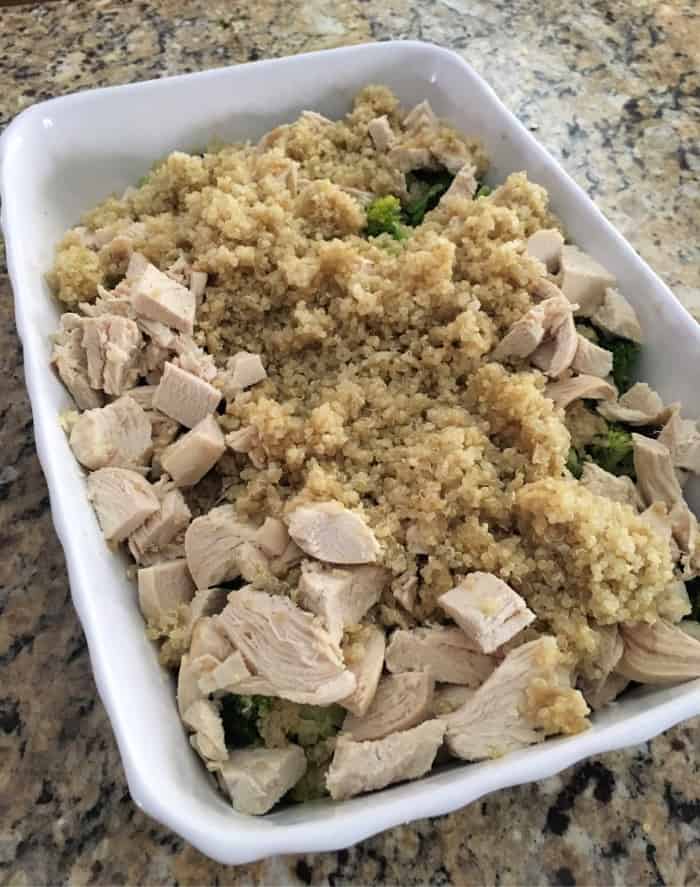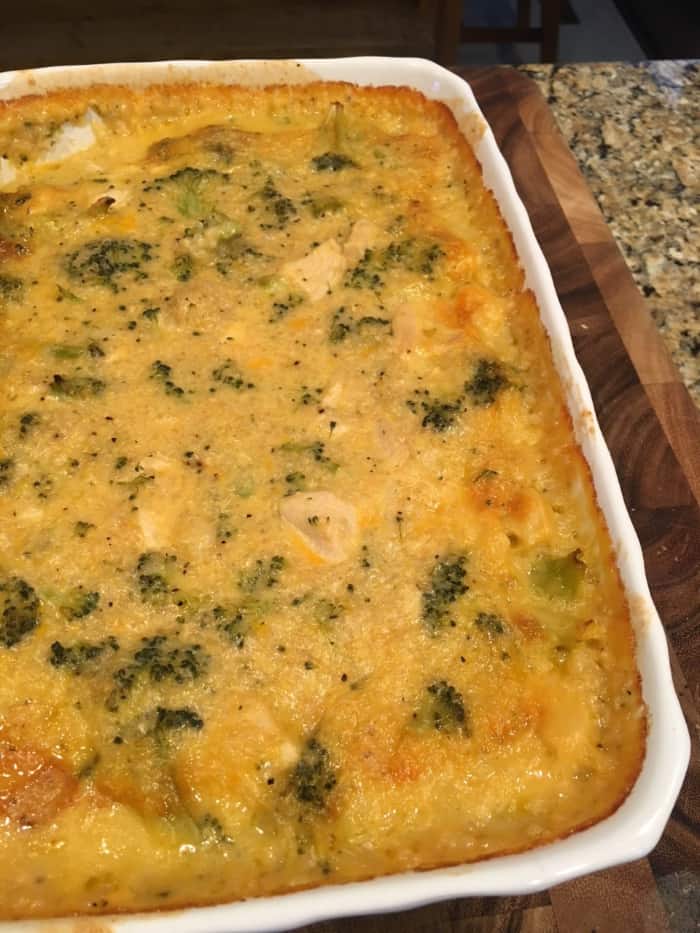 Purple carrot meals will be made the night we eat them.
That's my exercise and meal plan for the week. Would love to hear about your week along with any progress you're seeing with losing weight.
Have a great week!
Get Instant Access to My Best Weight Loss Tips & Strategies!
Sign up now for a free step-by-step 7-day email course that I created exclusively for my email subscribers! That's you. I will teach the best habits, strategies, and insider tips so you can enjoy a lifestyle that encourages and supports weight loss! Stop relying on willpower and take control back over your life! You can do this. Let me help!