Every week I share my 1500 calorie meal plan, meal prep pictures, along with the progress (or not) I've made on my weight loss journey. My goal with these posts is to give you a little glimpse into my week and for you to see I'm human and have good and bad weeks just like everyone else.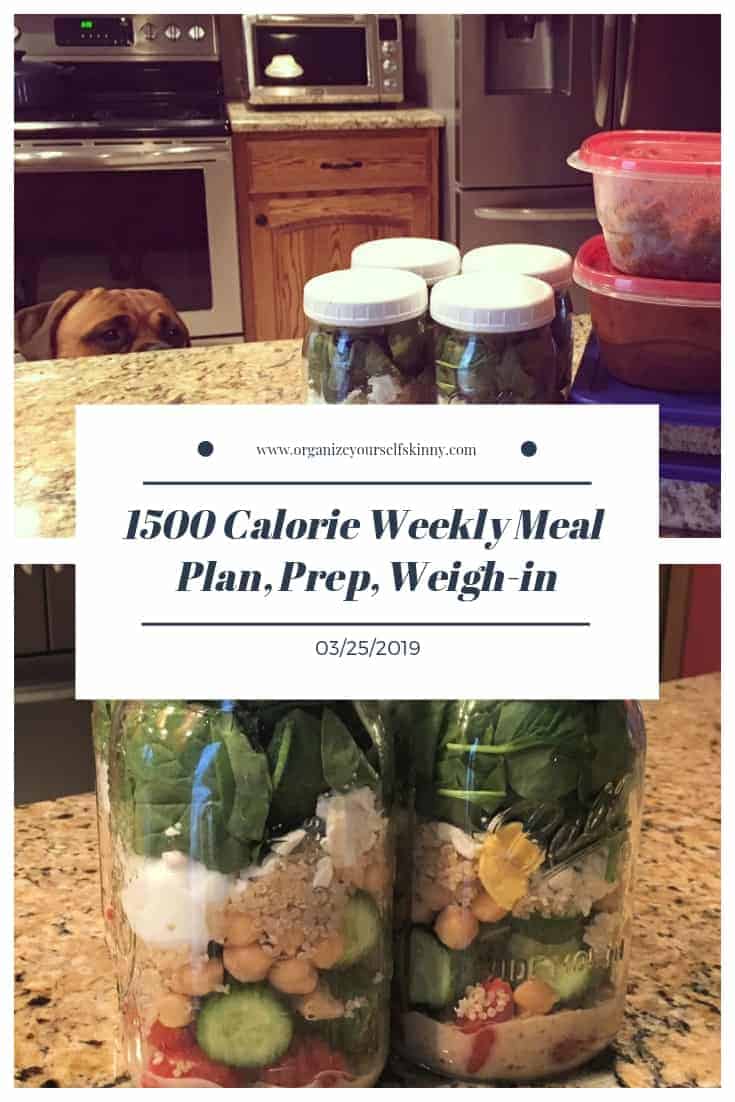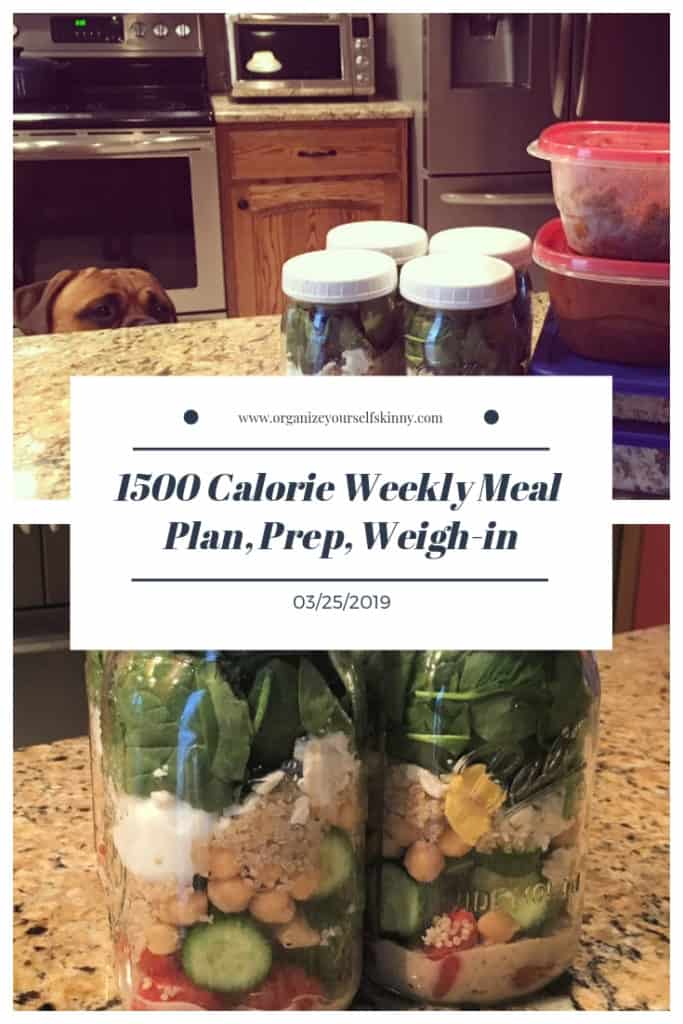 Hey there! I know I'm a few days late in getting my meal plan posted – but, I guess, it's better late than never. These last few weeks I've been all out of sorts. I don't want to keep dwelling on being sick but seriously getting the flu (or whatever I had) completely threw me off my game.
Last week, I thought I was getting better, and had all kinds of plans to exercise, but I had zero energy so I didn't get on my treadmill one time. I don't know if I still had some lingering sickness or if I'm struggling to get back into a morning exercise routine because I haven't worked out in a couple weeks. Ugh, probably a little of both. Anyway, this weekend my top goal is to exercise Saturday and Sunday. I need to get back into the swing of things.
Hmmm, what else?
Oh, last week I shared my new updated Sun Basket review. This includes my first real Youtube video – which took a lot longer to create than I ever could've imagined. Anyway, I think it gives a ton of great information if you're thinking about Sun Basket. If you want to see then head on over here. My goal is to do a lot more Youtube videos so if you like videos then subscribe to my channel. Here's my original Sun Basket Review.
Okay, let's get to my weigh-in
Starting weight (October 2010) : 177 lbs
First goal weight: 145lbs
Final goal weight: 135 lbs
Last week's weight:154.2
Current weight: 153.0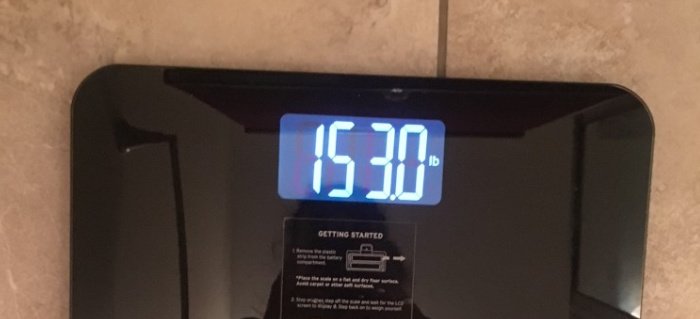 Despite not exercising I still managed to lose 1.2lbs. Unfortunately, again, I can't take all the credit for this weight loss. Since I've been sick, I haven't had much of an appetite. However, the food I am eating is healthy. I'm still keeping with my meal plan and making most of our food ahead of time. Actually, last week I had all of our meals prep and it made life sooooo much easier during the week. So maybe, I can take a little credit 🙂
Before I get to food, here's my exercise plan. This week is already a bust with exercise so, like I said, my goal is to get in some exercise over the weekend. However, now that I think about it, Mike and I did take Kenworth (or dog) for 2 long walks this week so I did get in some exercise.
Saturday and Sunday:
45 – 60 minutes on the treadmill. I do a mixture or power-walking and running. I increase the incline throughout.
100 crunches
50 – 75 russian twists holding a 5lb weight
2 – 3 (30-second) planks
25 squats with overhead press using a 5lb weight
25 plie squats
24 lateral raises using a 3lb weight
24 overhead tricep extension with a 5lb weight
24 bicep curls with 5lb weight
Here's my food (and prep) for the week.
Breakfast – 292
Coffee with 2 tablespoons creamer
Meal prep tips
I'm all out of smoothie packs so I made a variation of my detox smoothie every morning with what I had on hand. My plan is to get my freezer stocked this weekend with frozen smoothie packs.
Mid-morning snack – 133 calories
1/2 cup Simple Coconut Steel Cut Oats
Meal prep tips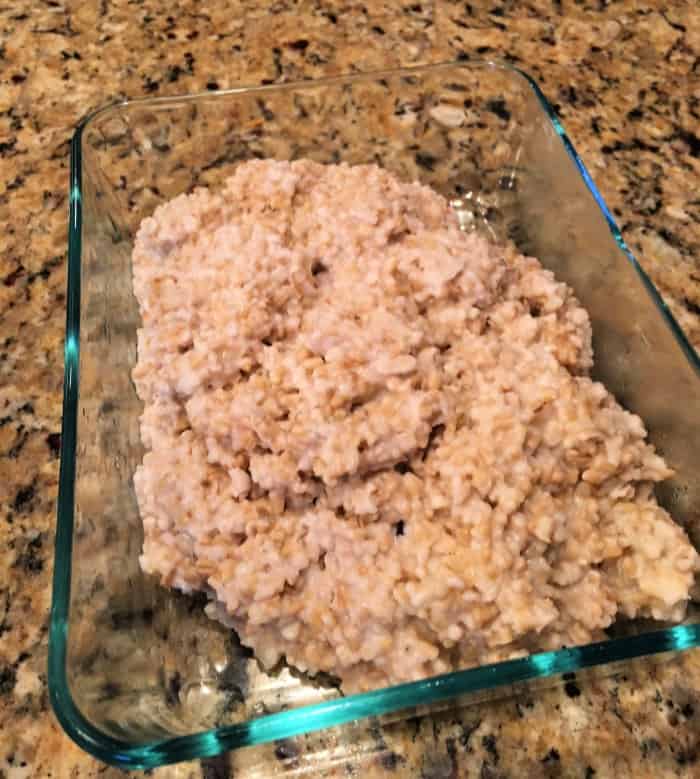 Lunch – 415 calories
Meal prep tips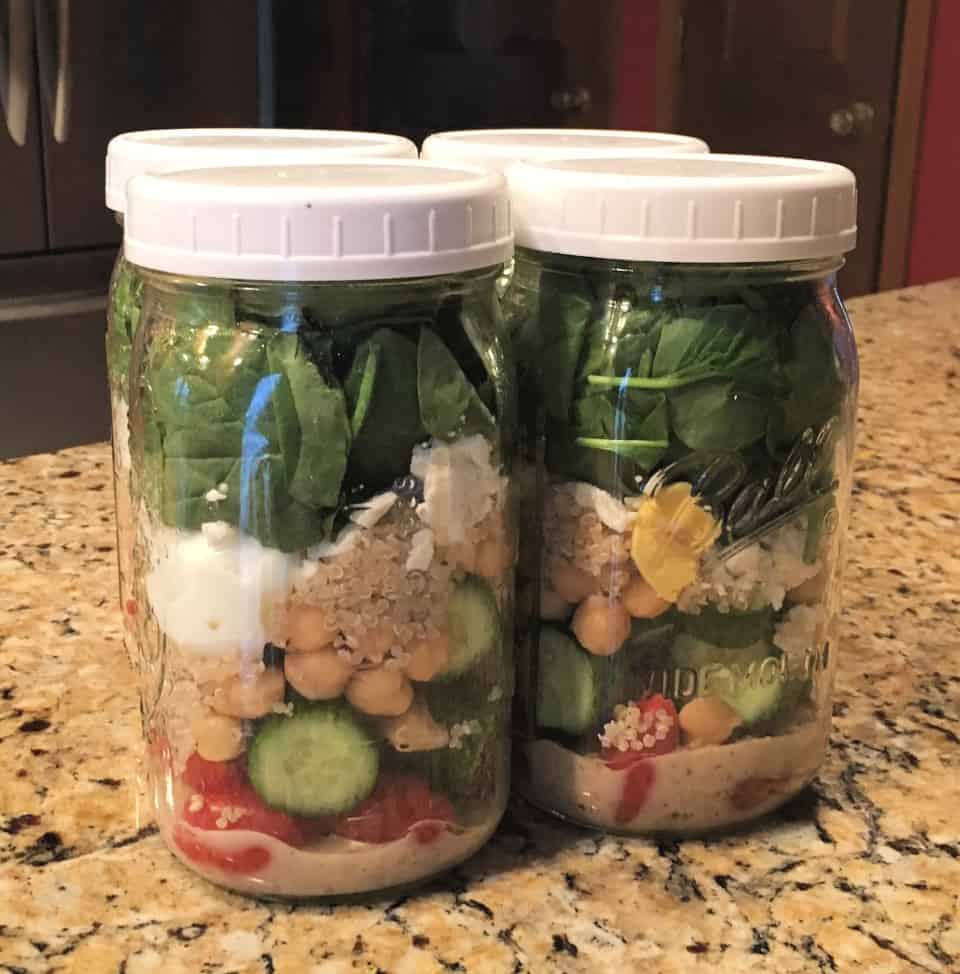 Afternoon snack – 160
1/2 cup Wegmans Organize Cottage Cheese
1 slice Eziekel Bread (flax)
Dinner – 500 or less calories
Turkey Sausage and Pasta Bake ( 2 cups) – 400 calories
Beef and Beans Chili (1 cup) with a slice of Italian bread – 400 calories
Tacos – 429 calories
**We will eat each of these meals twice this week.
Meal prep tips
The chili was in the freezer from a couple months ago.
I made the pasta bake and taco meat on Tuesday night.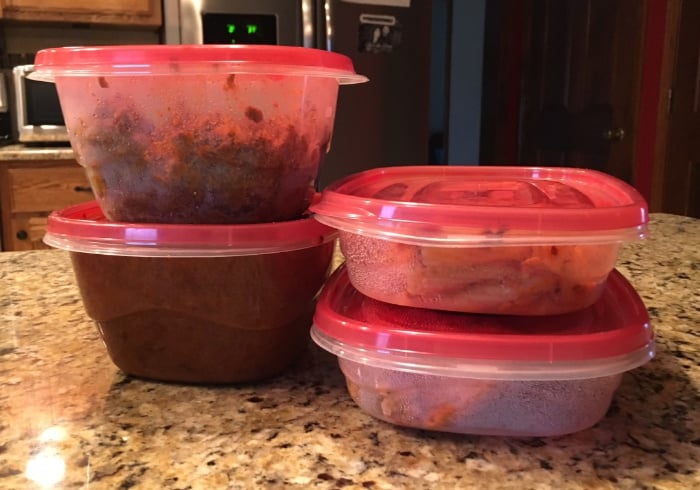 Here's everything for this week.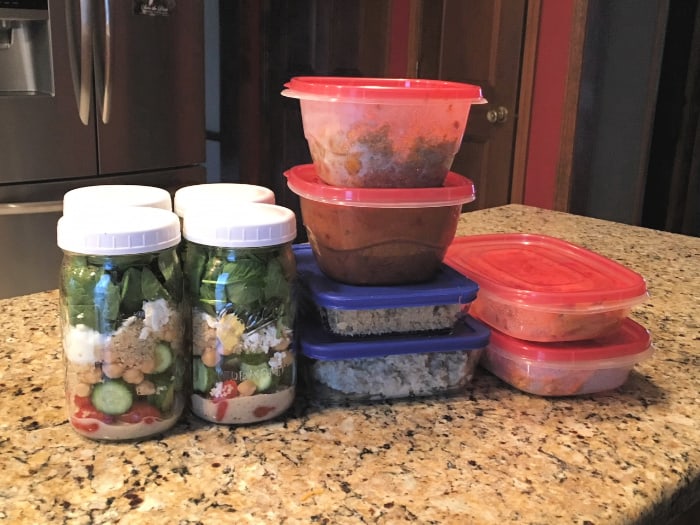 And I have to share this picture of Kenworth being a photobomber as I'm trying to take a quick picture. He loves anything meal prep because that means food, at some point, will fall on the floor 🙂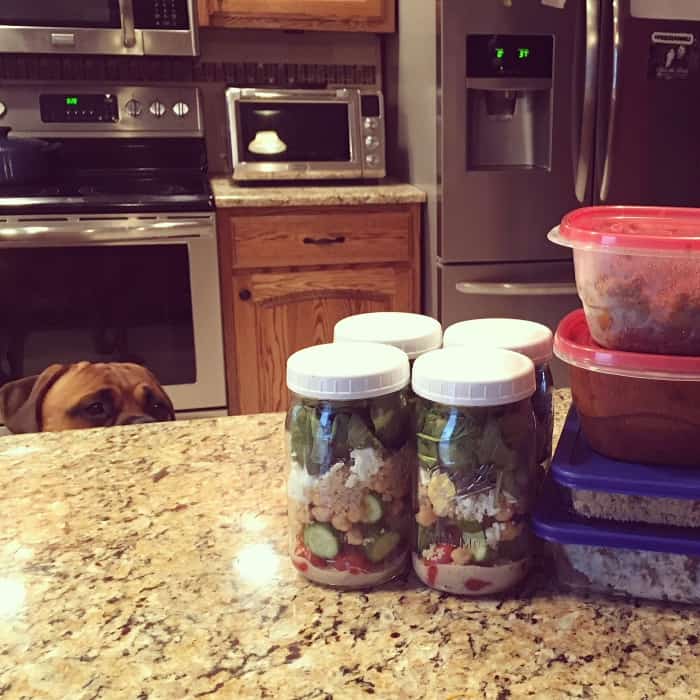 Check out my meal prep and healthy meal planning pages for more information to get you started.