Every week I share my 1500 calorie meal plan, meal prep pictures, exercise schedule, along with the progress (or not) I've made on my weight loss journey. My goal with these posts is to give a little glimpse into my week and for you to see I'm human and have good and bad weeks just like everyone else.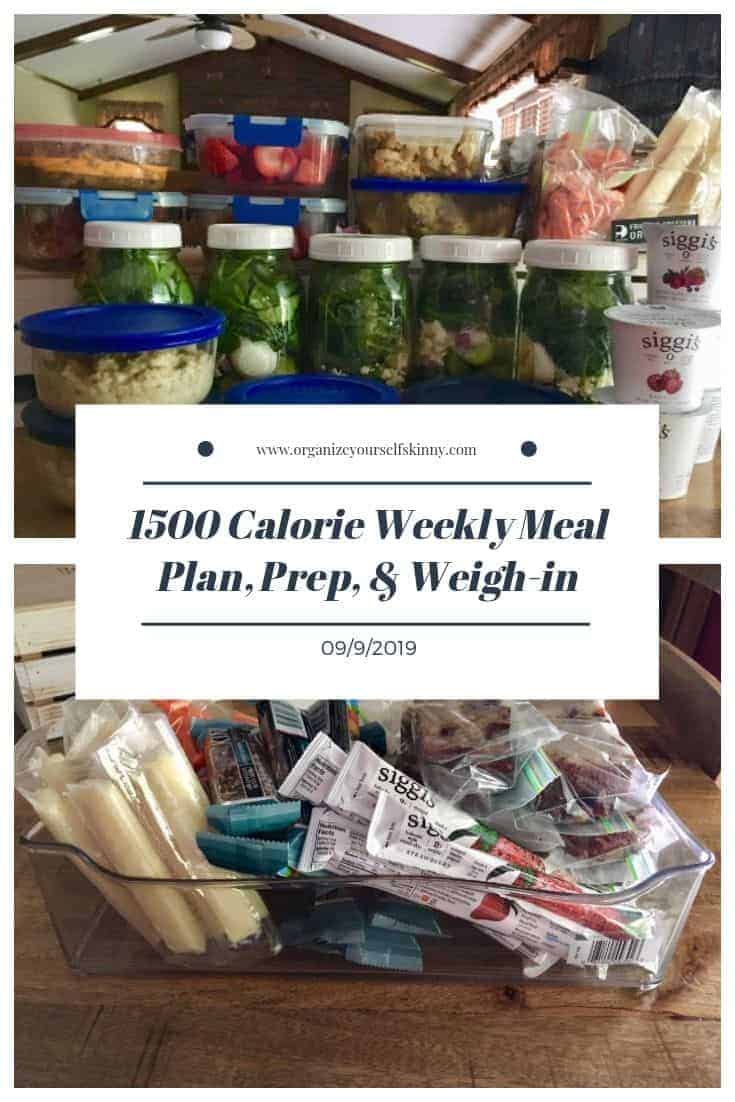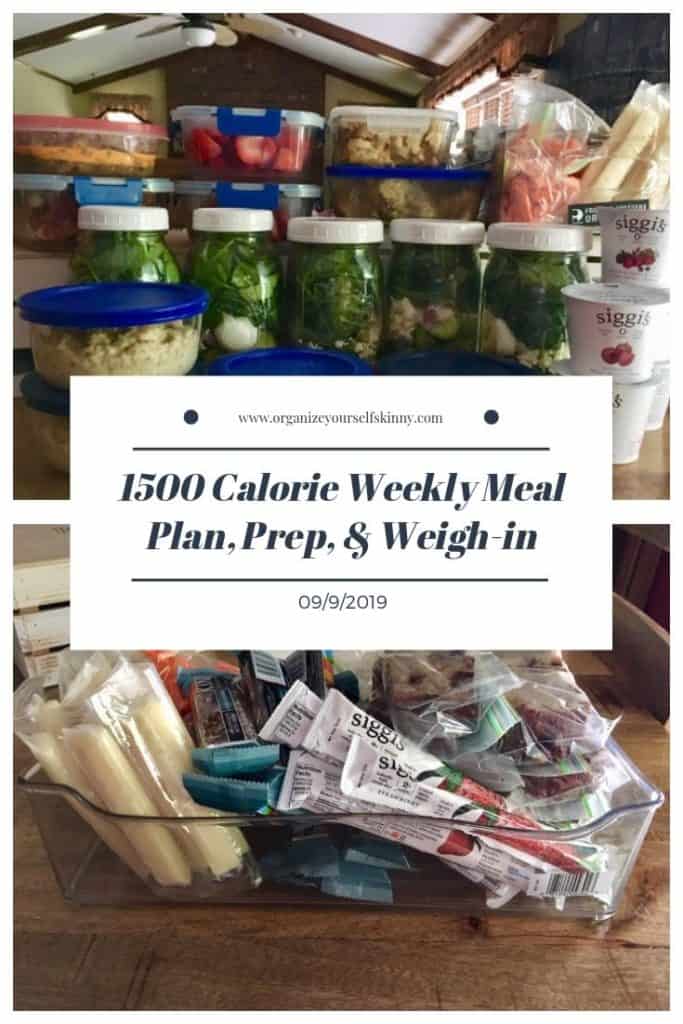 Hey hey! Long time no talk! It's been almost a month since I shared a meal plan. These past few weeks have been beyond busy with back to school, sports, and dance. I think this September has been my busiest yet – I barely have time to think straight. Thankfully, I've kept up with meal prep, and other routines, so I haven't totally lost my mind. It's amazing how having some food ready ahead of time can make even the most insane week seem somewhat peaceful.
Also, on top of everything else I'm fine-tuning my newest eCourse Everything Make-ahead Meals. That's a beast in itself and may just send me straight to the looney bin! However, I'm really excited to offer it to everyone in the next few weeks. Right now current OYS students have free access to the beta eCourse and are giving me feedback to make it the best resource on make-ahead meals out there! Anyway, this is the main reason I've been missing – my total focus was on getting Everything Make-ahead Meals done. It kinda still is but I needed to take a little break.
Oh and did I mention that I'm getting married in a couple weeks? It's a small wedding, but nonetheless takes some planning.
So, as you can see, I haven't had a minute to spare. Yes, it's been a lot to manage and some days I want to crawl into a ball and sleep for days but I can't complain because life is good. As long as I control my time and take care of myself I can manage all the craziness….or at least I tell myself that…ha!
Okay, lets get to my weekly weigh-in. Honestly, between everything going on, I haven't really stepped on the scale. Also, I haven't exercised as much I need too. I've only done about 3 days a week for the least few weeks. I know that isn't horrible but I find I need 5-6 days a week to feel like it makes a difference.
Anyway, when I got on the scale yesterday I closed my eyes and held my breathe…
Here it is.
Starting weight (October 2010) : 177 lbs
Goal weight: 145lbs
Last week's weight: 156.6
Current weight: 155
Pounds lost: -1.6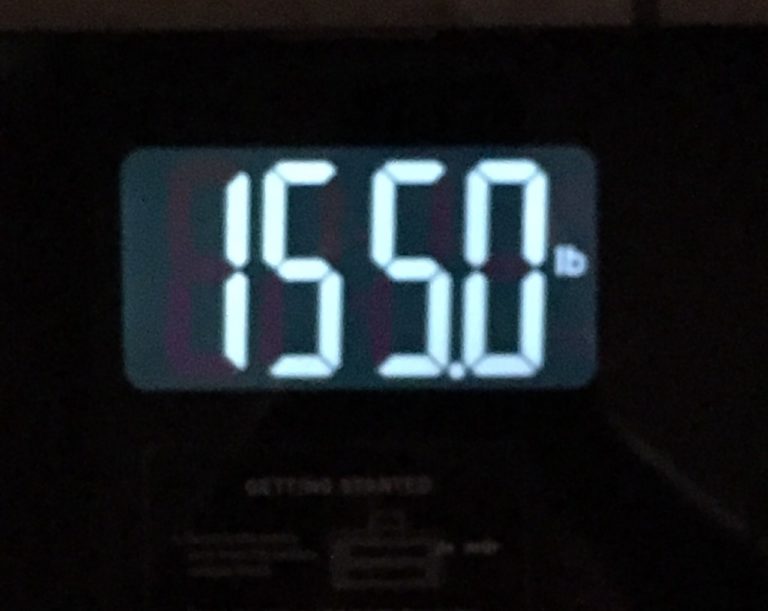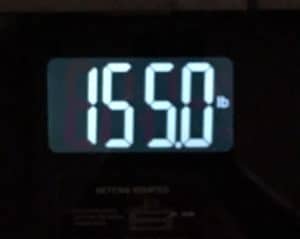 I'm down 1.6lbs. While I always want to see a lower number, I'm happy to see that I didn't gain. Especially, considering the craziness of the last month.
Like I said, I didn't work out as much as I need to but I did keep food under control which, at the end of the day, makes all the difference. I also kept up with water and stopped eating most days at 5:00pm. I did eat a little on some days but never past 7:00pm. So I feel good about that.
I also want to point out that I'm changing my overall weight loss goal. Originally, I had 135 pounds as my weight loss goal. I know that's doable because I've hit it before and know I can do it again. However, right now I want to focus on getting to 145. I want to focus on 10lbs and then when I hit that revaluate and focus again.
Let's chat exercise. For about 3 weeks now I've been back to my full exercise routine. Like I said, I haven't exercised as much as I wanted but, when I do, toning is a part of it. Whether it be because of surgery, or any other reason, I think the biggest issue with getting out of an exercise routine is getting back into it. Anyway, that's my goal this week is to get back into a solid 5 day exercise routine.
Here's my exercise schedule:
Wednesday, Thursday, Friday, Saturday, and Sunday
60 minutes – power-walk on treadmill with inclines.
**I also plan to take my dog for 2-3 mile walks later on those days. I decided I can't count on walking my doggy as exercise because it's not intense enough. Mama needs to sweat but doggy also needs a walk.
Arms (W and Sat)
24 bicep curls with 5lb resistance bands
12 bicep curls with 8lb hand weight
24 lateral raises with 3lb weight
24 front lateral raises with 3lb weight
24 tricep extensions with 5lb hand weight
Core (everyday)
125 crunches
3 (30 second) planks
Legs (Tues, Friday, Sunday)
50 squats
50 plie squats
25 lounges on each leg
Here's the exercise equipment I use:
3, 5, and 8lb hand weights.
Resistance bands – I purchased mine years ago from Target. You can also get them off Amazon.
Basic weight bench – I just purchased this one from Amazon a couple of months ago. It's super basic but all that I need to do simple toning exercises.
Now, let's talk about food.
Well, in all the craziness I forget to skip a week with Daily Harvest and Sun Basket – so, I received boxes from both last week. At first I was heavily annoyed because I wasn't planning on spending the money but once the boxes showed up at my door I was relieved and excited.
Daily Harvest was a godsend because all I needed to do was heat and eat or add coconut milk. There's zero prep and these cups came in very handy when my time was super limited with lunch and dinner. I didn't make mason jar salads last week so I ate Daily Harvest meals instead. Also, my oldest daughter loves Daily Harvest. She ate one a couple of times last week after practice or games. Anyway, I got a big box so we'll be enjoying Daily Harvest cups for the next couple of weeks. If you want to learn more about Daily Harvest check out my Daily Harvest review. Or if you want to give them a try here's my link for 3 free cups.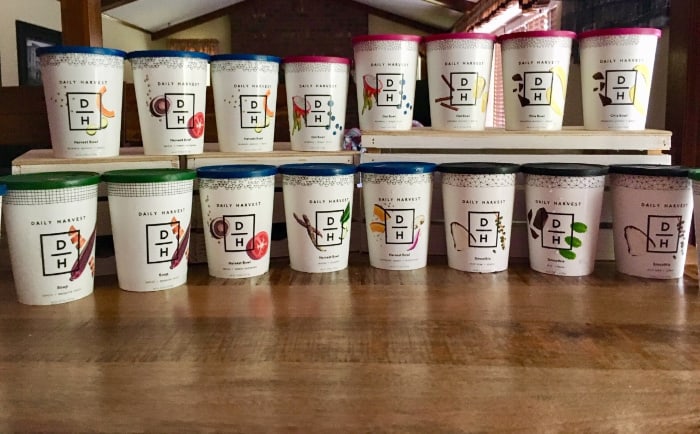 Sun Basket sent some fish tacos, lentil sloppy joes, and a chicken dish. I'll make those this week. I get a box to feed 2 so most likely these will just be for Mike and me.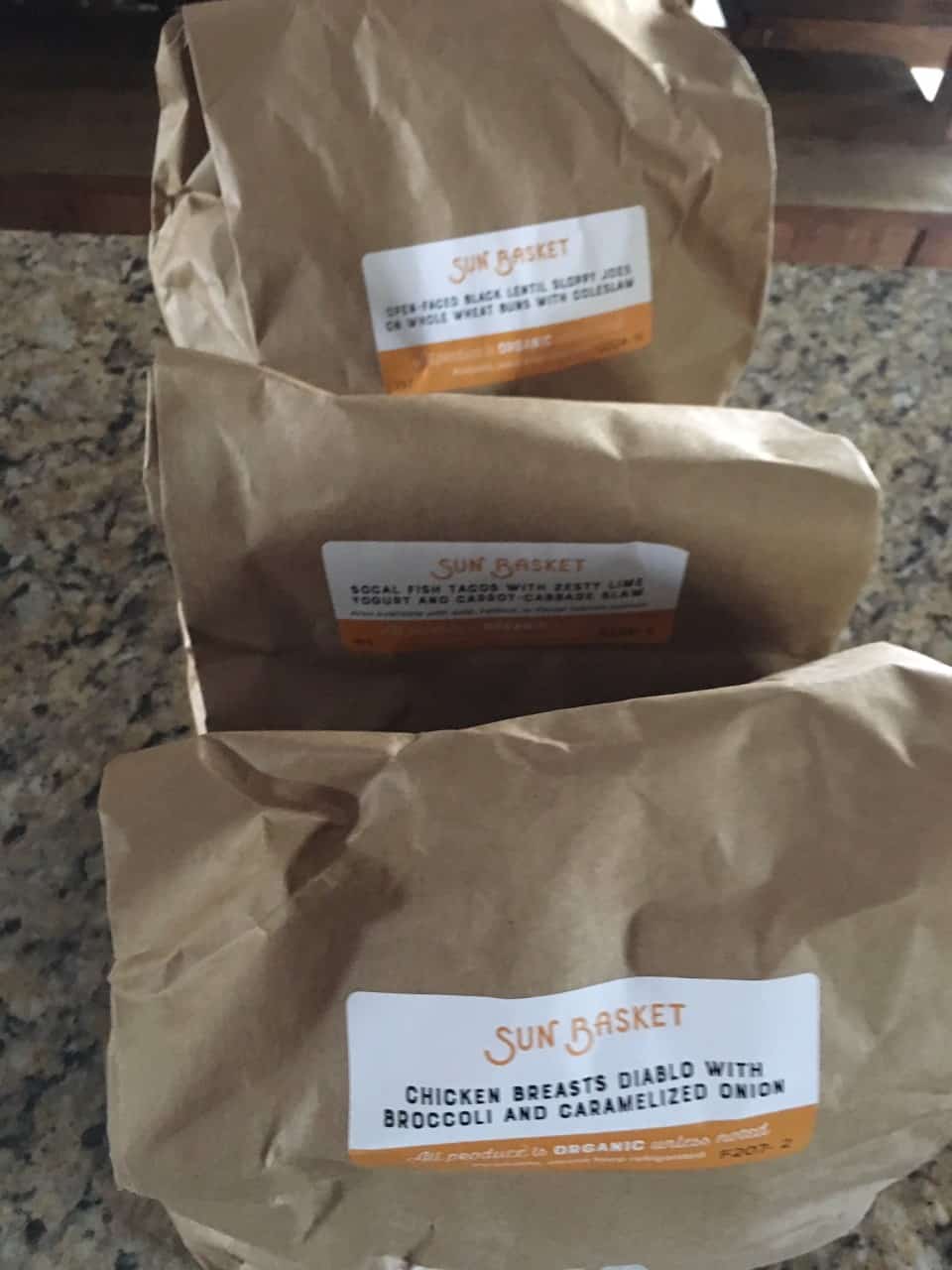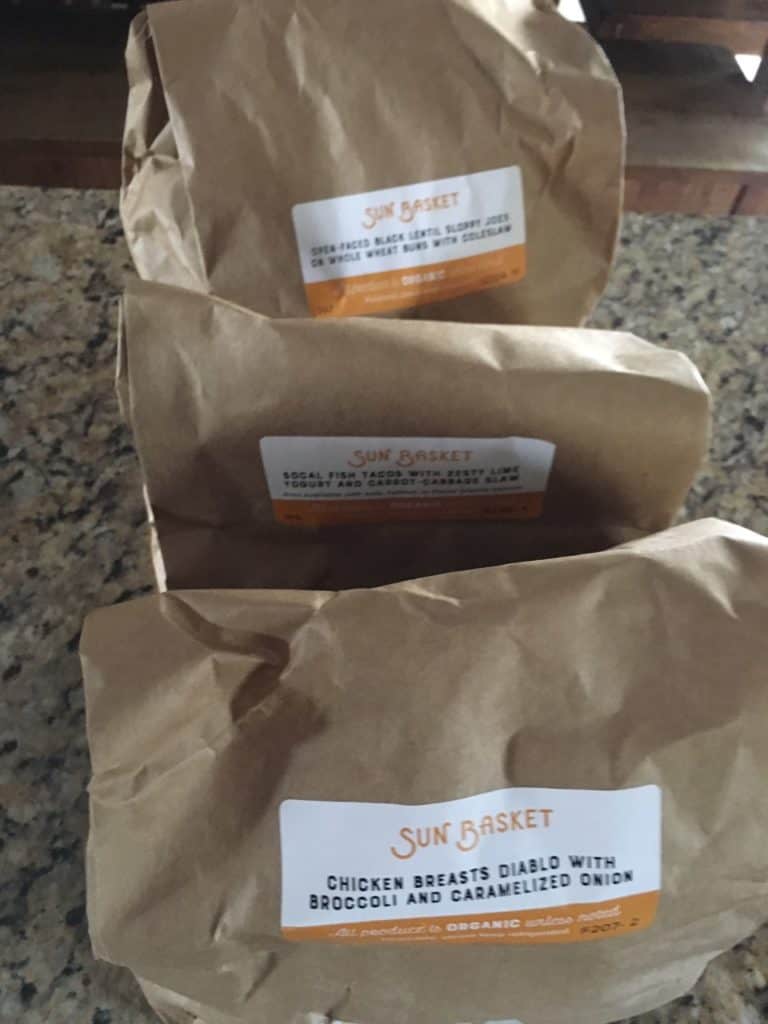 Here's my 1500 meal plan
In addition to keeping my daily caloric intake to 1500 calories or below I'm going to continue to stop eating by 5:00pm during the week and 7:00pm on the weekends.
Breakfast – 347 – 390 calories
Apple pie steel cut oats-277 calories
Daily Harvest Dragon Fruit Overnight Oats -320 calories
Coffee with 2 tablespoons creamer – 70 calories
Meal prep tips
I made the steel cut oats on Sunday and then divided into 4 containers.
Daily Harvest oat bowl simply needs coconut milk the night before.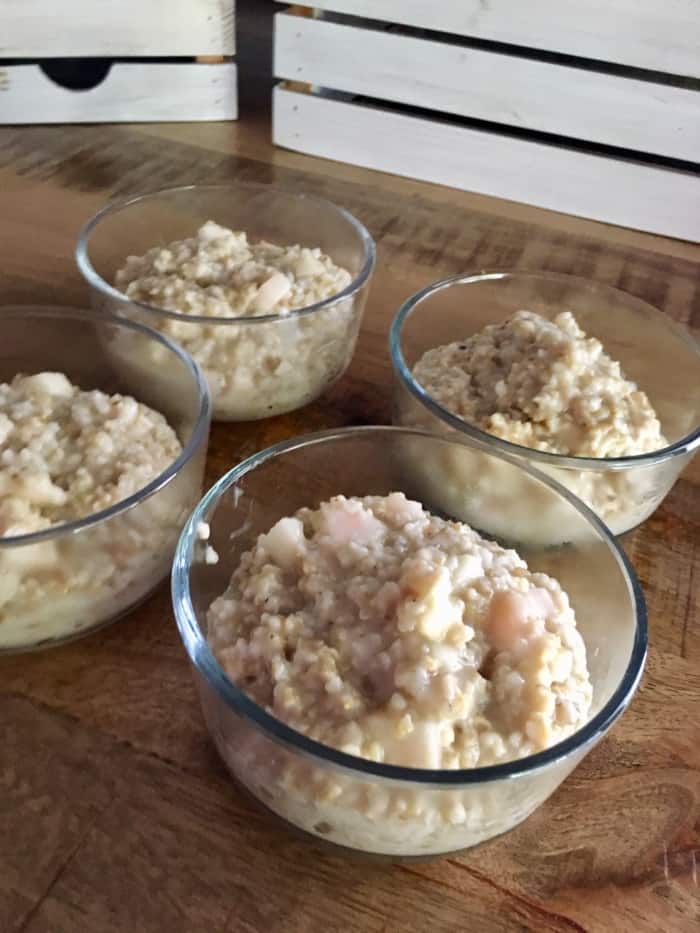 Morning snack – 134 calories
Siggi Yogurt with strawberries – 134 calories
Meal prep tips
I cut up the strawberries and put into glass containers.
Lunch – 415 calories
Protein Power Mason Jar Salad – 415 calories
Meal prep tips:
I made the mason jar salads on Sunday. I did forget the chick peas AND quinoa so I bought those yesterday and put them in the refrigerator and will add to my salads each day.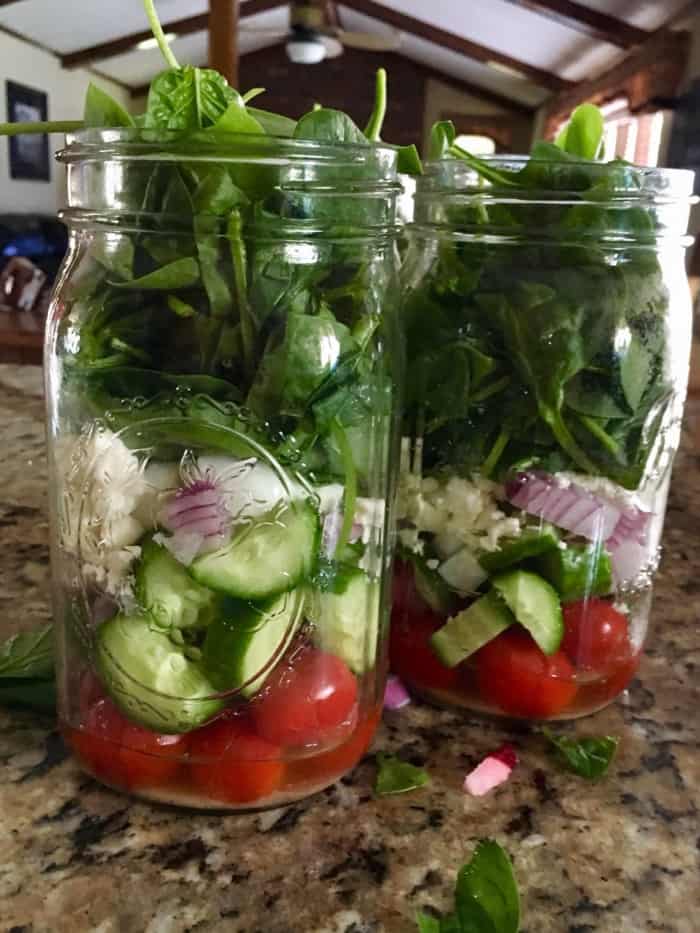 Afternoon snack – 80 calories
Cheese stick – 80 calories
Meal prep tips:
I put together a refrigerator snack bin with cheese sticks and other snacks for my kids.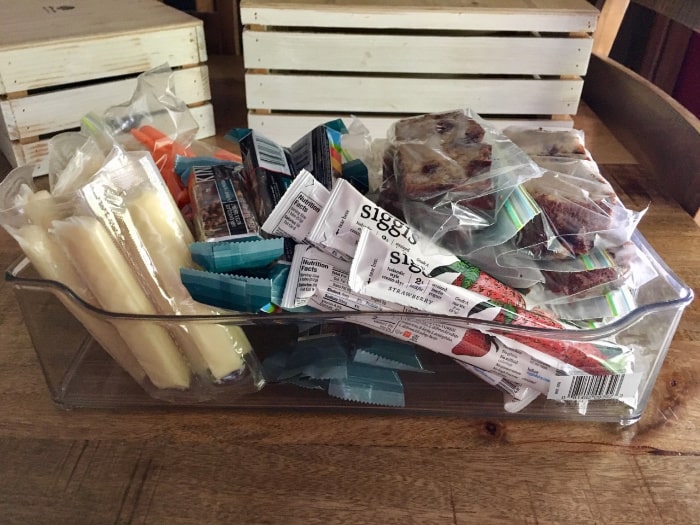 Dinner – 435 – 611 calories
Chicken Quesadillas – 435 calories
Daily Harvest Brussels Sprouts and Tahini Bowl with baked chicken – 611
Daily Harvest Chiptole Quinoa Bowl with leftover taco meat – 421
Sun Basket Fish Tacos – 600
Sun Basket Chicken Breasts Diablo -470
Sun Basket Lentil Sloppy Joes -610 calories
4 Turkey meatballs with gluten free pasta – 452 calories
** I also have hamburger macaroni and cheese I made Saturday for the kids.
Meal prep tips
Slow Cooker Salsa chicken was made on Saturday for quesadillas this week.
I'll bake the chicken the night I eat the Daily Harvest bowls.
Taco meat is leftover from last week.
Turkey meatballs and poultry sausage were made on Sunday.
Sun Basket Meals will be made tonight and tomorrow.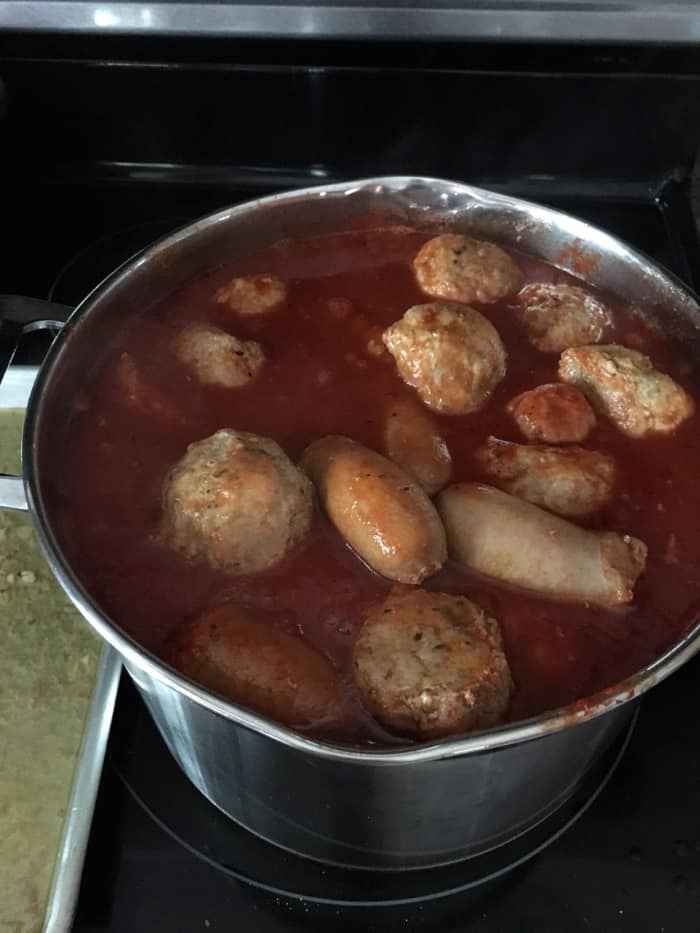 Any here's everything.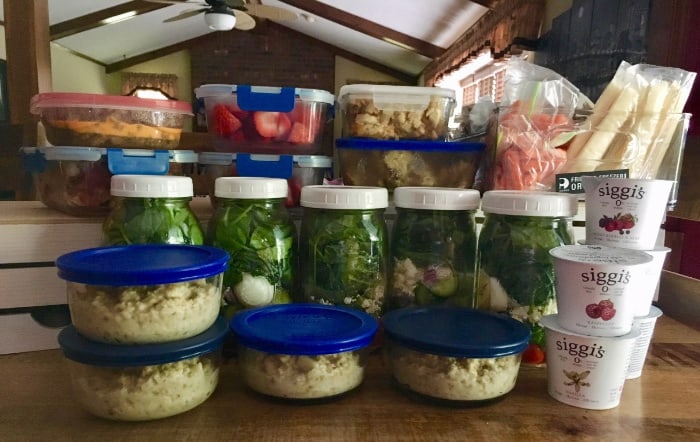 Meal Prep Containers, Tools, and Supplies Used This Week
36 ounce rectangle glass meal prep containers
2-cup round Pyrex glass containers
See the other glass meal prep containers I recommend here.
Check out my meal prep and healthy meal planning pages for more information to get you started.
Other Meal Planning Services
Sun Basket – Organic meal kit delivery. See my original Sun Basket Review
Hello Fresh – The best meal kit to feed the whole family. See my Hello Fresh Review.
Purple Carrot – The only vegan meal kit service. See my Purple Carrot review
Daily Harvest – vegan grab n go meals in a cup. See my Daily Harvest review.
Also, if you're looking for some fashion guidance then check out my Trunk Club Review or Stitch Fix Review. Or if you're on the fence with both then check out my Trunk Club vs Stitch Fix comparison.