Every week I share my 1500 calorie meal plan, meal prep pictures, exercise schedule, along with the progress (or not) I've made on my weight loss journey. My goal with these posts is to give you a little glimpse into my week and for you to see I'm human and have good and bad weeks just like everyone else.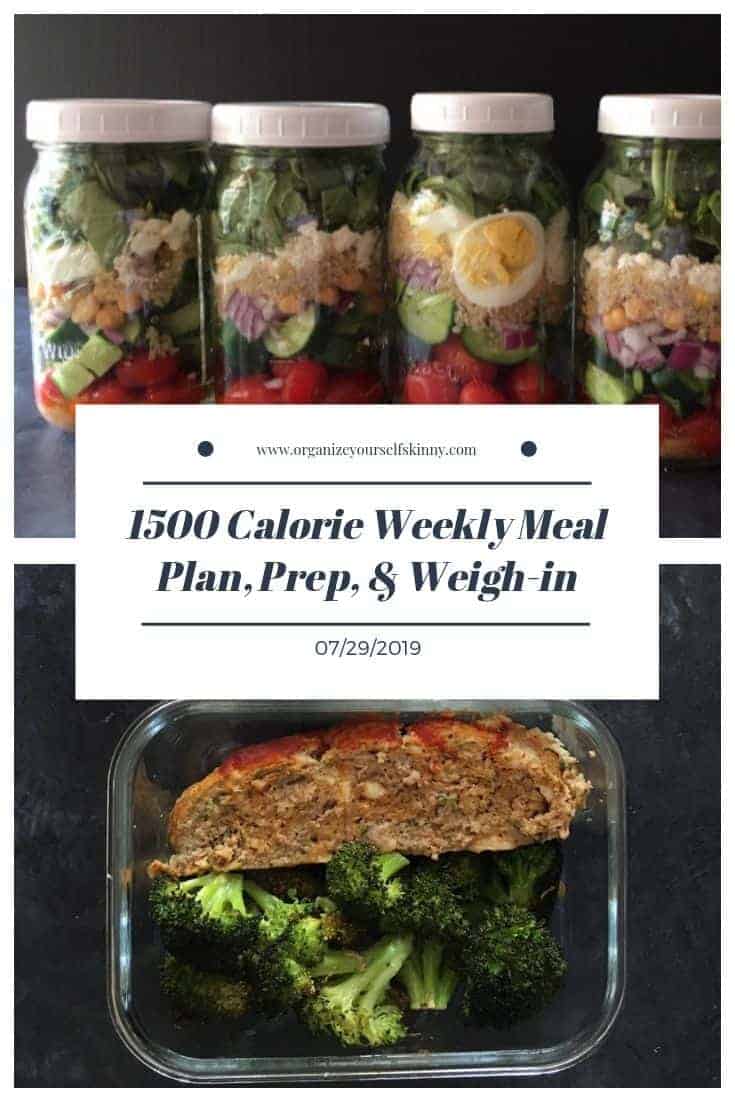 Well it's the last week of July! I can't believe summer is close to being over and back to school season is creeping up on me. I know many of you start back to school in August but here in Buffalo, NY we go back after Labor Day.
So far this Summer has been great. The kids and I go to Darien Lake just about once a week and the other days we spend hanging out at our pool. This past weekend we spent all day long Friday – Sunday outside on our deck. It's was fun and relaxing at the same time – I couldn't ask for a better weekend.
Anyway, in a couple weeks I'll be in back to school mode so right now I'm just going to enjoy it while I can.
I don't have much else to share this week so let's get right to my weigh-in and meal plan.
Starting weight (October 2010) : 177 lbs
First goal weight: 145lbs
Final goal weight: 135 lbs
Last week's weight: 155
Current weight: 155
Pounds lost: 0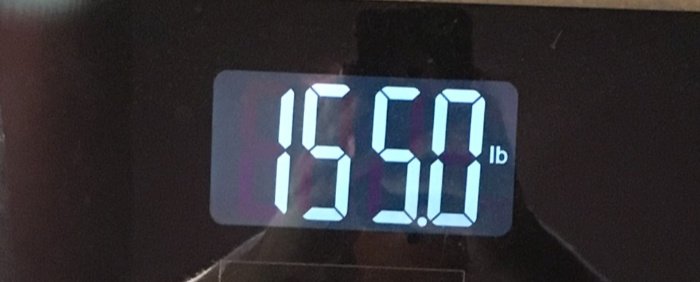 My weight has stayed steady throughout July. I guess this is a good and bad thing. Of course, my goal is to lose weight but I'm still happy when I don't gain. This week I portioned out my dinners and kept them on the low carb side so I can keep my calories better under control later in the day.
I'm also going to add more structure to my eating with scheduled eating times. I know this sounds a little weird but over the last few weeks I've been grazing and this has definitely adding extra calories to my day. I'll stick to my meal plan but then I graze in-between. This week my focus is not to eat between meals and snacks.
Another habit I want to add this week is intermittent fasting – or at least a variation. I kind of do this anyway with not eating past 7pm but Monday – Friday this week I'm going to keeping my meals and snacks between 9-5. The variation will be my morning coffee at around 6:00am. Hey, I need my coffee first thing in the morning.
I've read a lot on intermittent fasting and I think it's a habit that could work for my lifestyle. Anyway, I'll keep you posted.
As for exercise this week I still need to keep it light. So, I plan to walk 3-4 days this week. Obviosuly, this is nothing strenuous which is why it's so important for me to stay focused on food. If you're looking for some home exercise ideas then check my previous meal plans.
Alrighty, here's my meal plan for this week.
Breakfast – 250 – 370 calories
Green Smoothie – 250 – 300 calories
Steel Cut Oats with 1 tablespoon almond butter – 370 calories
Meal Prep Tips
I have a bunch of peaches, nectarines, apples, cherries and bananas leftover from last week so I plan to put together some impromptu frozen smoothie packs so nothing goes to waste. I'm going to do this tomorrow.
I had every intention of making steel cut oats today but didn't realize I was out of oats…oops. So I'm going to grab a bag tonight and whip up a batch tomorrow.
Morning Snack – 80 calories
Mozzarella stick – 80 calories
Meal prep tips
These are in the refrigerator snack bin.
Lunch – 415 calories
I made 5 of these salads today.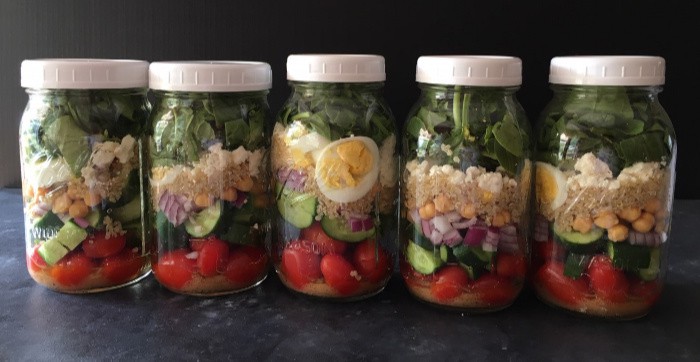 Afternoon Snack – 212 calories
Sigi Triple Cream Yogurt, raspberries or blueberries, and 2 tablespoons granola
Meal prep tips
I'll just put this snack together when I eat it. Of course, this can always be prepped ahead of time too using a small glass meal prep container.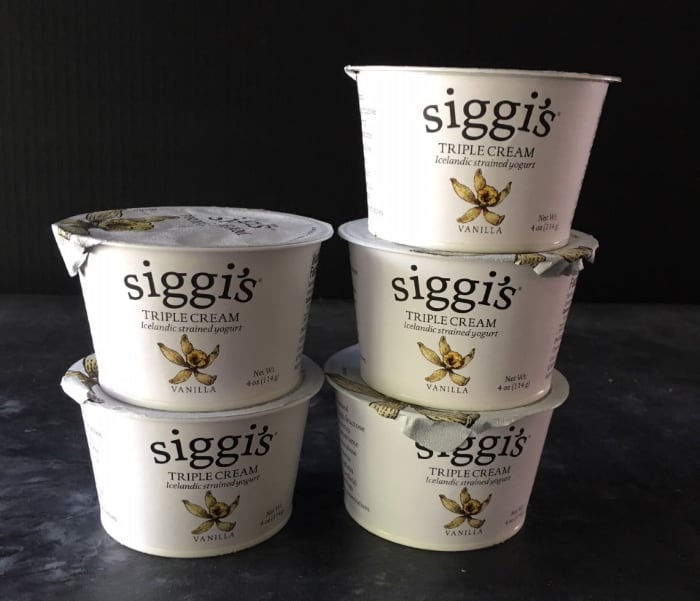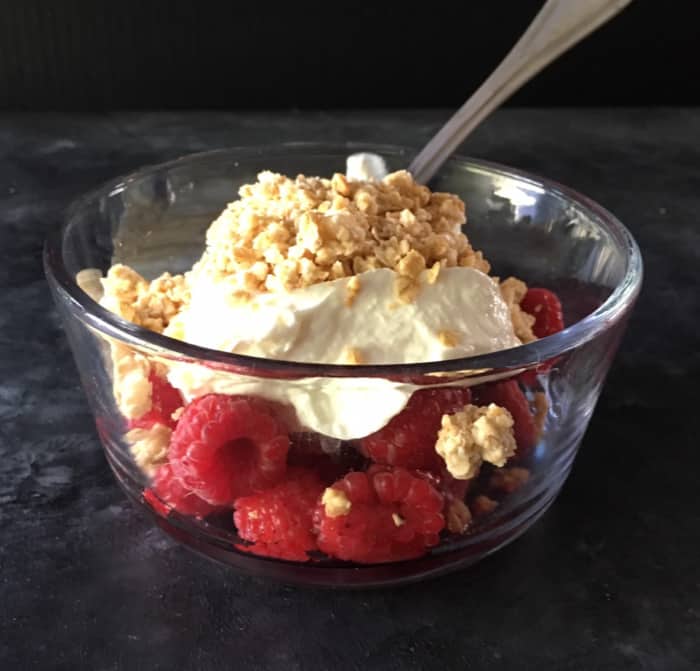 Dinner – 322 – 521 calories
Zucchini and Feta Turkey Meatloaf with Roasted Broccoli – 356 calories
Sheet Pan Baked Chicken Fajitas – 322 calories
Balsamic Shredded Beef Wraps – 521 calories
Sweet and Spicy Asian Grilled Chicken with Package Chopped Asian Salad –
Meal Prep Tips
I prepared the meatloaf and chicken fajitas today then I portioned out into individual servings. My plan is to eat both dinners twice this week.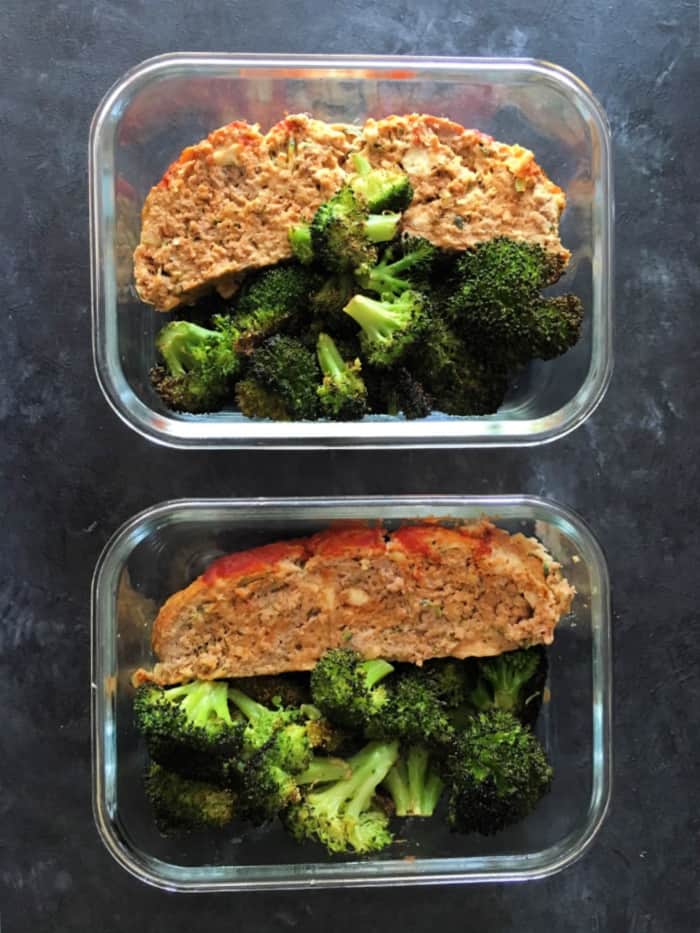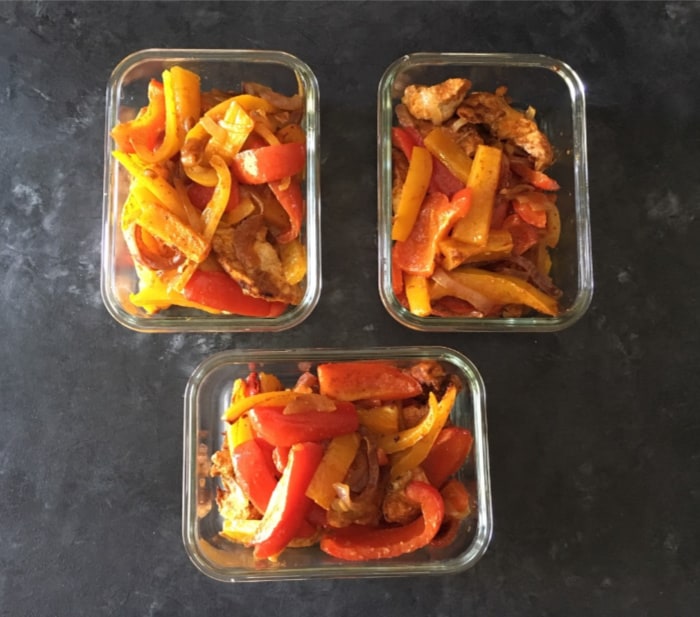 I prepped the shredded balsamic beef and stored the crock in the refrigerator. I will cook it on Wednesday.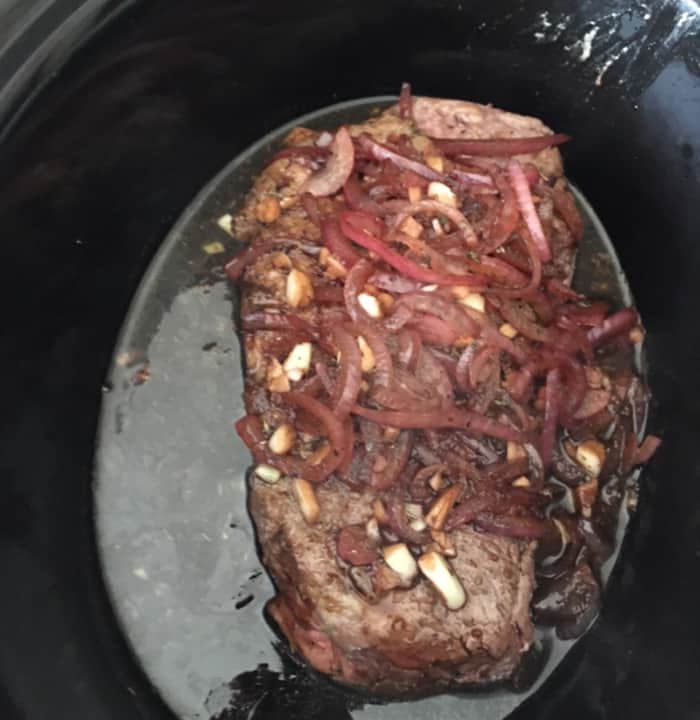 I marinated the sweet and spicy Asian chicken and will grill it tomorrow.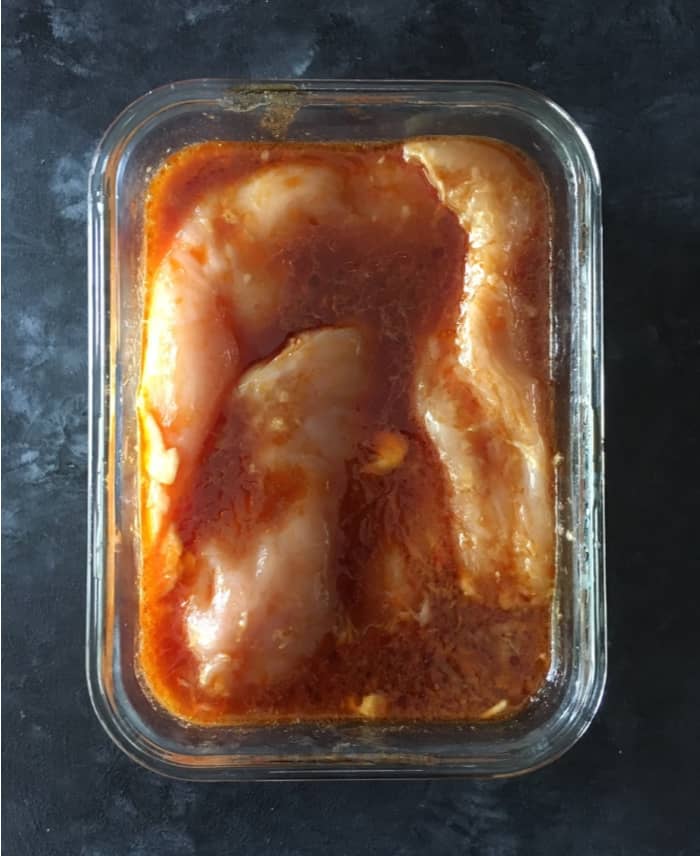 Meal Prep Containers, Tools, and Supplies Used This Week
36 ounce rectangle glass meal prep containers
2-cup round Pyrex glass containers
See the other glass meal prep containers I recommend here.
Check out my meal prep and healthy meal planning pages for more information to get you started.
Other Meal Planning Services
Sun Basket – Organic meal kit delivery. See my original Sun Basket Review 
Hello Fresh – The best meal kit to feed the whole family. See my Hello Fresh Review.
Purple Carrot – The only vegan meal kit service. See my Purple Carrot review
Daily Harvest – vegan grab n go meals in a cup. See my Daily Harvest review.
Emeals – If you're looking for a Keto meal plan then definitely check out eMeals. Here's my eMeals review.
Plan to Eat – One of the top meal planning websites to help you organize your recipes, create meal plans, and generate grocery shopping lists.
Other Blog Posts You Might Like
Or check out the Stitch Fix outfits I received in this review.
If you have a bunch of cherries then check out this post on how to freeze cherries.