Every week I share my 1500 calorie meal plan, meal prep pictures, exercise schedule, along with the progress (or not) I've made on my weight loss journey. My goal with these posts is to give you a little glimpse into my week and for you to see I'm human and have good and bad weeks just like everyone else.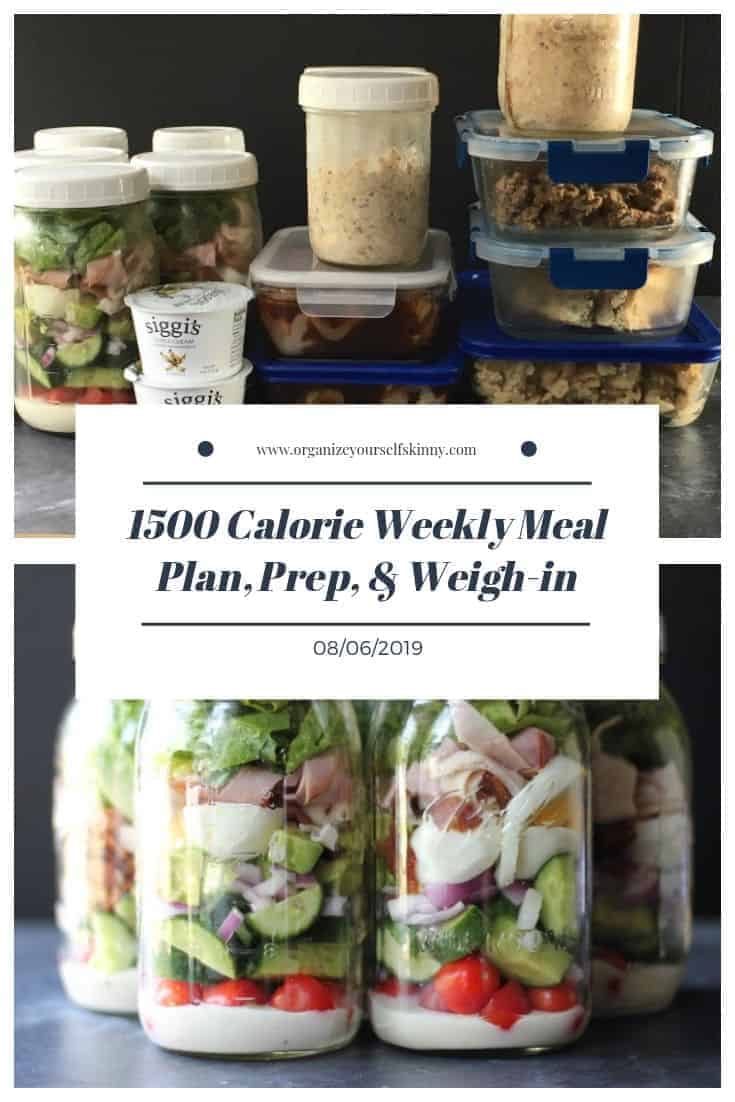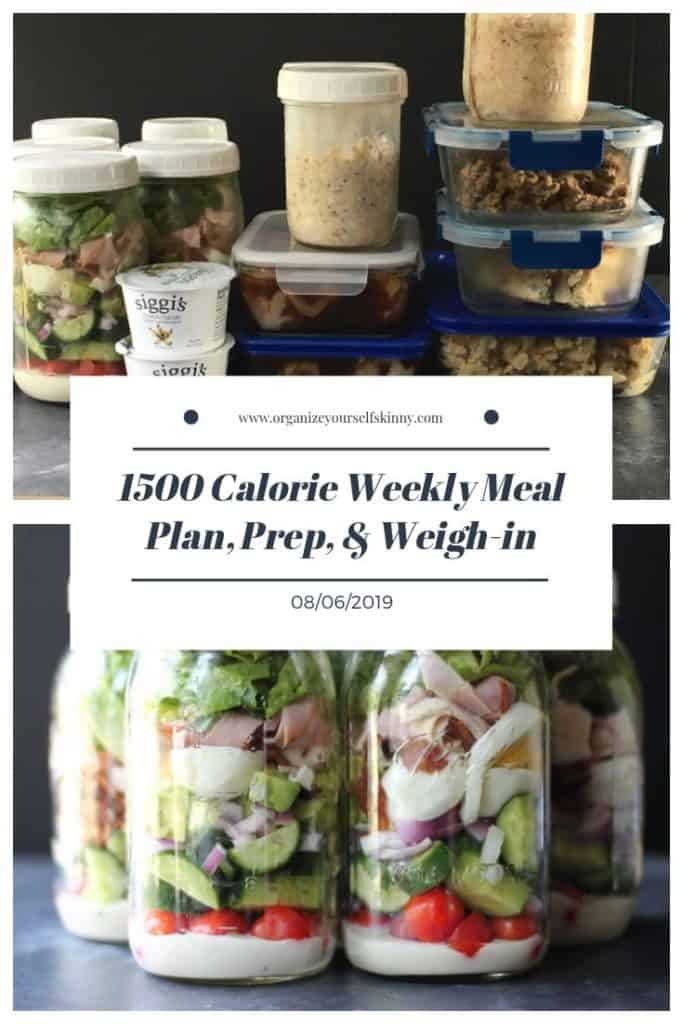 Hey there! So, as usual, I'm a couple days late with getting my meal plan up. I guess late is better than never…at least that's what I tell myself. Ha!
Anyway, I'm enjoying the last few weekends of summer. This past weekend Mike and I spent some time at a super cute restaurant on the Buffalo Harbor. We didn't even know this place existed! It was so nice to sit outside and enjoy what's left of the warm weather. Honestly, it felt like we were on vacation.
Here's a selfie Mike took of us. We had a great time and I'd like to go back before the snow starts back up.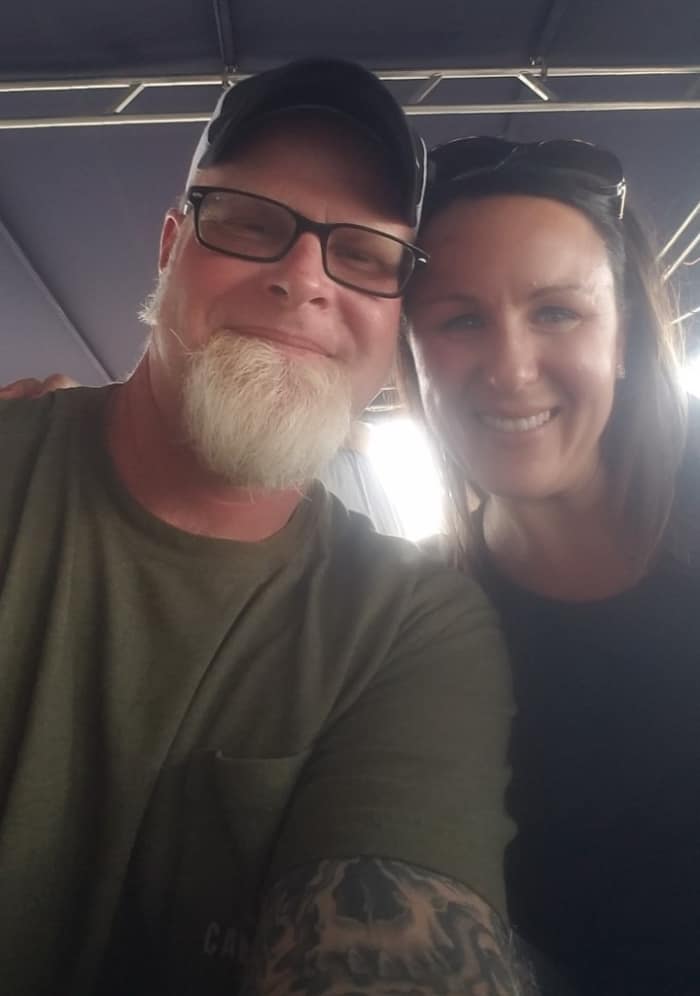 Sunday, I went grocery shopping and then prepped a few things. One of the tips I share to keep meal prep manageable is to grocery shop 1-2 days before meal prep day. Well, I didn't take my own advice which is why I lost steam and had to push the rest of my prep to Monday.
Then Tuesday I was a recipe creation maniac – I have lots of new meal prep recipes and freezer meals coming your way!
Anyway, that brings us to today – which is Wednesday. So, like I said, better late than never.
Before I jump into my meal plan and prep I just want to share a couple things.
Second, I just put together a new review on Trunk Club vs. Stitch Fix. If you're trying to decide between the two online personal stylist companies then definitely give this a read. One of the things I love talking about is fashion after weight loss so I hope you enjoy reading about my experiences with companies like these.
Last, enrollment for my Organize Yourself Skinny eCourse is opening on August 22nd. I thought about opening it earlier but I'm not done with all the updates yet so I needed to push it back a little. If you want to get in on Fall enrollment then mark your calendars.
Okay, let's get to my weigh-in.
Starting weight (October 2010) : 177 lbs
First goal weight: 145lbs
Final goal weight: 135 lbs
Last week's weight: 155
Current weight: 156.2
Pounds lost: +1.2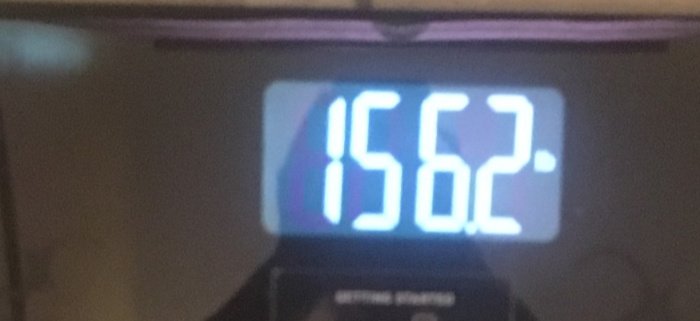 Where do I start?
During the week was going awesome! I stuck with intermittent fasting (I only ate between 9-5) and I kept my dinner low-carb. Not to mention, I kept my calories under 1500 a day. Everything was going great!!
Then Friday, Saturday, and Sunday happened. All 3 of those days I ate past 5 and I definitely went over my calories with drinks and some food choices. I wouldn't say I fell off the rails but it was enough to cause a weight gain this week.
I think it's one thing to loosen the reigns 1 day during the week but 3 days is too much – clearly. Also, I'm not able to do any intense exercise for another 2-3 weeks (only walking) so that means focusing on food is even more important.
Staying focus on the weekends needs to become a priority because that's where my problems are most prevalent. This weekend we have some things planned so I'll need to be prepared so I can stay on course. My plan is to get in an extra long walk Friday, Saturday, and Sunday. Also, it's not feasible to stop eating at 5pm on Friday because of my daughter's birthday party so I'm going to bump that up to 7:00pm. Saturday and Sunday will take more discipline but I don't have anything stopping me (except me) from not eating past 5pm.
Okay, here's my low impact exercise plan for this week.
Monday and Tuesday 3 mile walk outside.
Thursday, Friday, Saturday, and Sunday walk on treadmill for 45 – 60 minutes.
Here's my meal plan.
Breakfast – 292 calories
Detox Smoothie Kit – 222 calories
Coffee with 2 tablespoons creamer – 70 calories
Meal prep tips
This weekend I made kits using up fruit I had in the refrigerator. These kits have nectarines, peaches, apples, bananas, and greens. I was able to make 4 big kits with all the leftover fruit I had. Each of these bags will make 2 smoothies each so this will last me into next week.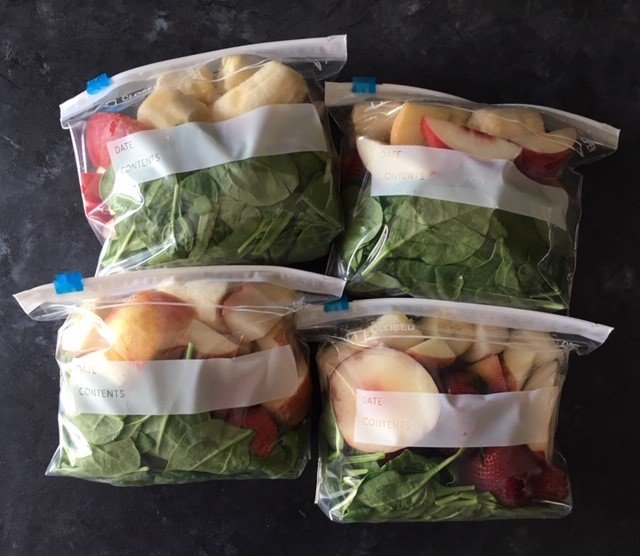 Morning Snack -150 – 170 calories
Overnight Oats (1/2 jar)
Meal prep tips
This week I'm making new vegan overnight oats recipes. I made almond butter and banana, peanut butter, banana, and zucchini bread overnight oats recipes. Each jar is about 300 – 340 calories so I'm going to have 1/2 a jar every morning for a snack.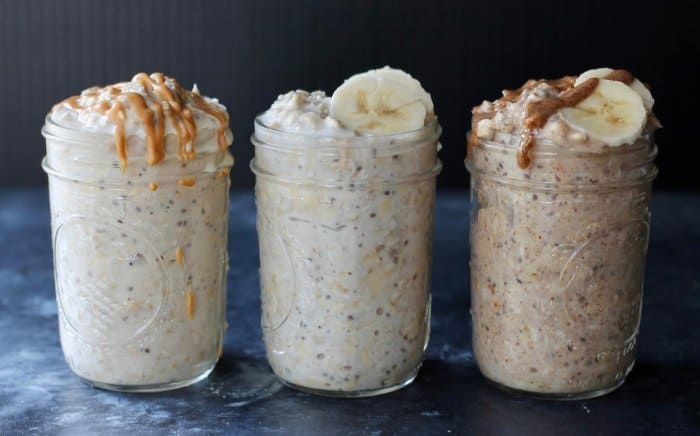 Lunch – 400 calories
Cobb Salad: Easy Mason Jar Salad Recipe – 400 calories
Meal prep tips
I made 5 salads on Sunday for the week.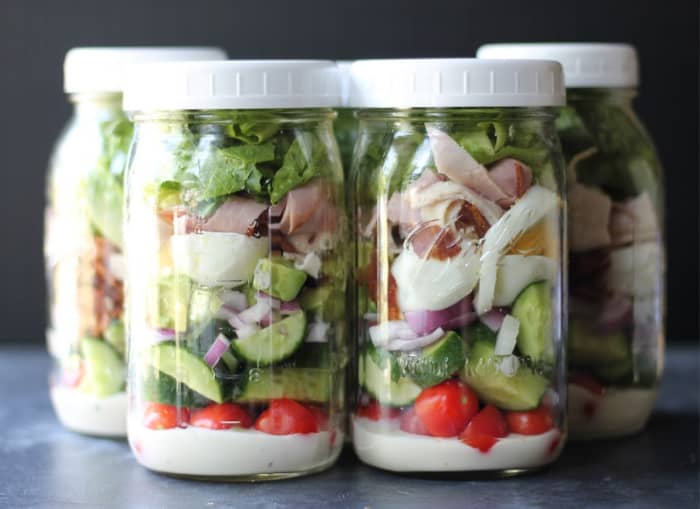 Dinner – 329 – 550 calories
Greek Meatloaf (new recipe) with roasted broccoli – 514 calories
Lightened up Baked Hamburger Macaroni and Cheese (new recipe) – 420 calories for 1 1/2 cups
Cheeseburger Wraps – 329
Baked Balsamic Chicken – Caprese-style with roasted green beans- 550 calories
** This week because I'm eating dinner so early I'm going to skip my afternoon snack. If I do get real hungry I have 90 calorie Sigi yogurt.
Meal prep tips
I made the ground beef for wraps on Sunday.
I made the greek meatloaf, macaroni and cheese, and marinated the chicken on Monday.
Here's all my meal prep for the week.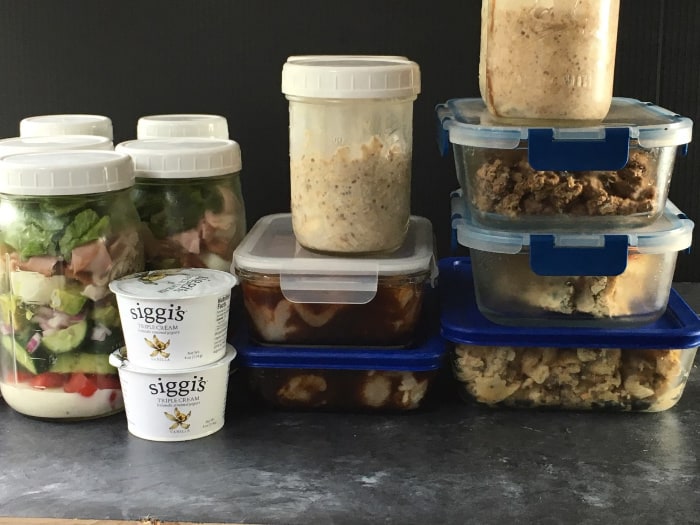 Meal Prep Containers, Tools, and Supplies Used This Week
36 ounce rectangle glass meal prep containers
2-cup round Pyrex glass containers
See the other glass meal prep containers I recommend here.
Check out my meal prep and healthy meal planning pages for more information to get you started.
Other Meal Planning Services
Sun Basket – Organic meal kit delivery. See my original Sun Basket Review.
Green Chef – Organic meal kit delivery. Check out my Green Chef review for more information.
Hello Fresh – The best meal kit to feed the whole family.
Purple Carrot – The only vegan meal kit service. See my Purple Carrot review
Daily Harvest – vegan grab n go frozen organic meals in a cup. See my Daily Harvest review.
Emeals – If you're looking for a Keto meal plan then definitely check out eMeals. Here's my eMeals review.