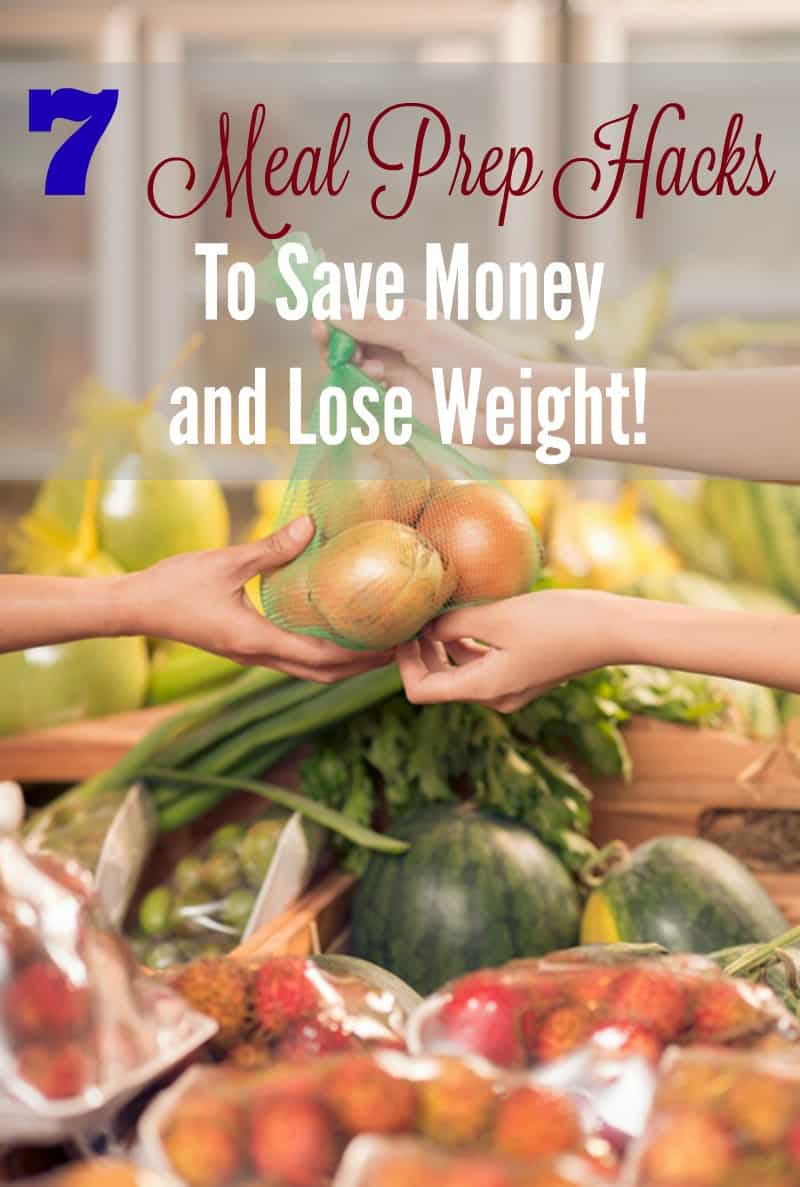 This post is by OYS writer Alexis from Trading Cardio for Cosmos. You can also find her on Facebook and Instagram sharing lots of awesome weight loss tips and motivation!! She's lost over 100lbs so she has lots to share!
---
I love Sunday meal prep. I take an hour in my kitchen to prepare veggies for egg white omelets, make my lunches and even individually bag my snacks for the week!
To me, meal prep is the ultimate example of "self care," because it ensures I have healthy choices right at my fingertips!
Here are 7 tips I've picked up along the way to make my meal prep efficient, cost-effective and delicious:
#1 Shop the Sunday circulars!
I take time Sunday morning before I meal prep to look at our local grocery store circulars so I can figure out what's on sale and how I can work it into my menus. Right now cruciferous veggies like broccoli and cauliflower are in season, along with citrus fruits, so I make sure to add them to my menus. Apples are out of season, as are acorn squash, so I'm working them out. If it's a choice of chicken on sale versus pork that isn't, the chicken will always wind up in my cart!
#2 Variety is key!
I take a common protein, like chicken breasts, pork chops, shrimp, etc and cook them with cooking spray, salt and pepper. Then while each is still hot, I top each one with a different sauce like barbecue sauce, teriyaki sauce, fresh herbs and lemon, a quick tomato salsa or maybe my favorite lemon, basil and caper dressing! I also make up three veggie sides. For example, I take simple grilled vegetables like peppers and onions, roasted mushrooms or asparagus, maybe braised kale, and then mix and match those with each of the different proteins. That way every meal is a little different, and I'm not stuck eating the same thing day in and day out!
#3 Choose items that reheat well
I'm often asked "How do you keep your lunches tasting good when you reheat them?" And my answer is simple: pick dishes like casseroles, hearty veggies and thicker cuts of meat that reheat well in a microwave. I don't expect a thin pork chop, fish fillet or even a filet mignon is going to taste great when reheated in the microwave, so I don't bring them for my lunches. Same goes for white mushrooms which get rubbery and bell peppers or zucchini, which get mushy. I do know from years of my Momma Shelley's cooking that casseroles reheat beautifully, as do thick chicken breasts or pork chops on the bone! Corn is a great reheating option, as are green beans and sautéed greens like kale!
#4 Keep your snacks whole
Most of the time, my snacks are a piece of fresh fruit or a handful of veggies, and because the pre-packaged cut fruits & veggies are so expensive and tend to go bad more quickly, I choose whole items like apples, oranges and bananas. Also, I pick fruits like kiwis, cherries, grapes and grape tomatoes that have an outside "skin" and seem to hold up better over the course of the week.
#5 Save the fancy eggs for Sunday brunch
I like hard-boiled eggs for snacks because I think they're great protein and they're quick to eat. I boil five eggs on Sundays, throw them in an ice bath and then peel them before individually bagging them. But what I found was when I splurged and bought the expensive, fancy eggs was, they don't peel! No kidding, the membrane was too thin and I ended up peeling half of the egg white with the shell. Better to just use the regular eggs for this!
#6 When buying lettuce for salads, choose the lettuce that has the expiration date closest to or past Friday of the week you are prepping for.
This ensures the lettuce was meant to last until Friday!  A few times I bought whatever was on sale and the lettuce was bad by Wednesday. By spending a little more money on lettuce that was good until Friday or Saturday, I actually saved money and wasted less. Pro Tip: If you're buying the chopped bag lettuce, always pick the bag that has the least amount of air in it. As lettuce ripens in the bag, it emits oxygen that inflates the bag. So less air = more fresh!
**A side note from Tammy. If I buy bagged lettuce I will store it in mason jar containers. This keeps lettuce and other vegetables crisp and fresh all week.
# 7 Consider making your own salad dressing and leaving it in your fridge at work.
You have better control over the oil in salad dressing when you make it yourself, and I find fresh always taste better. I like to take 1/8 cup olive oil, 1/4 cup champagne vinegar, 2 teaspoons of capers, one handful of basil, kosher salt and coarse black pepper, and blend them in my
Magic Bullet blender
. (Yes, I still have a
Magic Bullet blender
. I bought it off of infomercial in 2005, and it's amazing! LOL)
For Weight Watcher-friendly menu ideas, I really rely on
Emily Bites
and
Skinny Taste
for most of my lunches and entrees, and I love the soup recipes from
Simple Nourished Living
. When I'm feeling like being creative, I use the Foodily.com app, which enables me to search for recipes based on the ingredients I have, and by eliminating ingredients I don't have or don't like!
What about you? What meal prep hacks have you found help you stay on track, and on budget? 
Get Instant Access to My Best Meal Prep Tips & 20 Delicious Make-ahead Recipes!
Sign up now to receive your FREE ecookbook that I created exclusively for my email subscribers! That's you!